The last three years have brought some new procedures in travel. The new visa waiver ETIAS Travel Authorization is a new required step for those wishing to visit Europe. This article explains everything you need to know about the New Visa Waiver for Europe – ETIAS Travel Authorization starting in 2024. The good news is that the fee is nominal, and it only takes minutes to apply and receive the authorization.
---
Pro Tip: We have all the information you could need in regard to the new ETIAS Travel Authorization on this page, so best to bookmark this page so it's easy to find later on. You can find all of our travel tips in our Europe Travel Blog.
---
Suppose you are one of 1.4 billion people from the USA, Canada, UK, or any of the 60 countries that can travel to Europe visa-free. In that case, starting in May 2024, obtaining new authorization to enter Europe (30 countries at the time of publication) will be necessary. The European Travel Information and Authorization System (ETIAS) will begin in May 2024. Without an ETIAS travel authorization, you cannot board your vessel (aircraft, ship, bus, or train) to reach your European destination.
---
---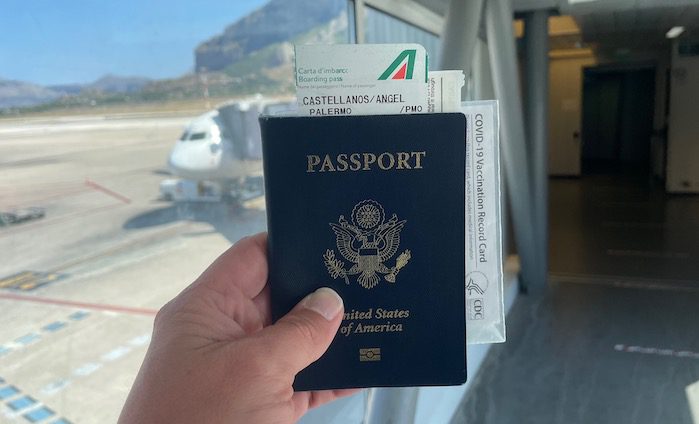 ---
Who will need the new Visa Waiver ETIAS Travel Authorization?
---
All travelers with visa-free passports to Europe must apply for the new EITAS Authorisation.
Minors will also need the EITAS Authorisation. A permanent or temporary parental authority or legal guardian must submit children's applications.
---
How Long Is the Travel Authorization Valid For?
---
The authorization is valid for up to three years, or until the passport expires, whichever comes first.
A valid ETIAS travel authorization does not guarantee the right of entry.
---
Which Countries Will Require This New ETIAS Travel Authorization?
---
The list excludes Ireland, but there are 30 countries in Europe for which you will need this new authorization:
AUSTRIA • BELGIUM • BULGARIA • CROATIA • CYPRUS • CZECH REPUBLIC • DENMARK • ESTONIA • FINLAND • FRANCE • GERMANY • GREECE • HUNGARY • ICELAND • ITALY • LATVIA • LIECHTENSTEIN • LITHUANIA • LUXEMBOURG • MALTA • NETHERLANDS • NORWAY • POLAND • PORTUGAL • ROMANIA • SLOVAKIA • SLOVENIA • SPAIN • SWEDEN • SWITZERLAND
---
How Do You Apply For the ETIAS Travel Authorization?
---
All applications will be handled throughout the ETIAS website and app. Currently, the ETIAS website and app are not taking applications.
To apply, you need a valid passport with at least three months of validity and not older than ten years. You can apply once the website and app start taking applications in 2024.
The application takes minutes and is much shorter than a traditional visa application. The application via the ETIAS website or app will collect details of your passport and personal information during the application process.
Since the ETIAS authorization is linked to your passport, ensure your passport details are the same as those in your ETIAS authorization application.
---
How Long Will It Take to Get Approval For the Travel Authorization?
---
Approval time can vary, but most applications will be processed within minutes. It may take up to 14-30 days for approval if an interview or further documentation is needed.
You will receive one email stating they received your application. The next email will determine your authorization status.
The fee is 7€ and is free for those under 18 and over 70. The average cost of a tourist visa for US passport holders for all the countries where US passport holders need visas is $150
---
Do I Need to Bring a Copy of the Travel Authorization With Me?
---
The new ETIAS travel authorization to Europe will electronically be part of your passport. A physical copy is not necessary for entrance and passport clearance. Travelers should save and screenshot emails and authorization information just in case.
---