Venice is, without a doubt, one of those few and unique cities in the world you just have to visit. Whether it's for your honeymoon, Euro-trip stopover or a weekend break, Venice is an exceptionally perfect holiday spot that will leave you breathless and charmed with its delicate history, cultural heritage, elegance, and, of course, gorgeous canals. And despite being, enchanting, fascinating, and magical, "La Serenissima" can also be overwhelming and tricky.
---
So if Venice is your next destination, but you have no clue how to go about it, you're in the right place. After visiting Venice a couple of times, I've gathered some crucial Venice travel tips, including how to get from the airport, how to save money, what to pack and more! 
That being said, let's roll and see the best tips for enjoying your trip to Venice, Italy.
What To Pack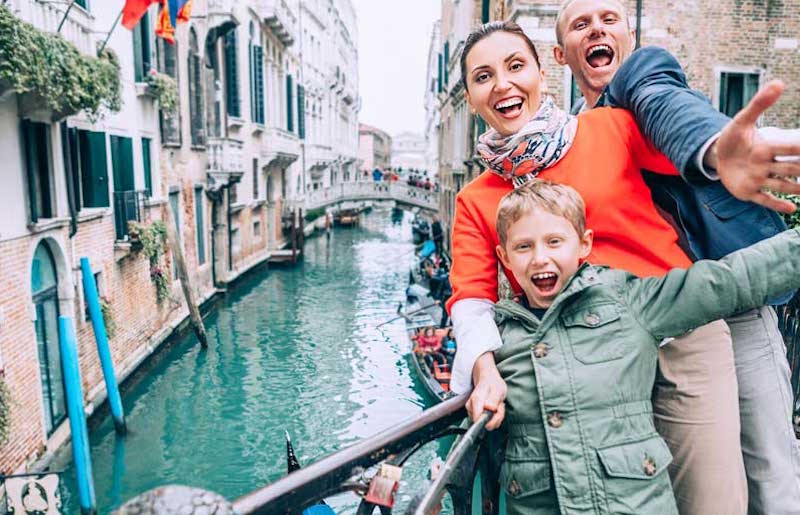 While there's a misconception that Venice is always overcrowded, the truth is that the city tends to attract bigger crowds during summer. So if you want to avoid summer crowds, you can consider visiting Venice in the spring or fall. Consequently, you should prepare for cooler temperatures. Here are some essential items to bring:
1. Nice Clothes
Needless to say, Venice is one of the most stylish cities in the world and you want to look the part and not out of place. You should, therefore, bring some nice clothes. Do not forget to carry a pair of sneakers to make you feel comfortable walking around. All in all, make sure that you carry comfortable clothes to make your stay even better.
2. Travel Umbrella
No matter your time of visit, just do not forget your travel umbrella!
---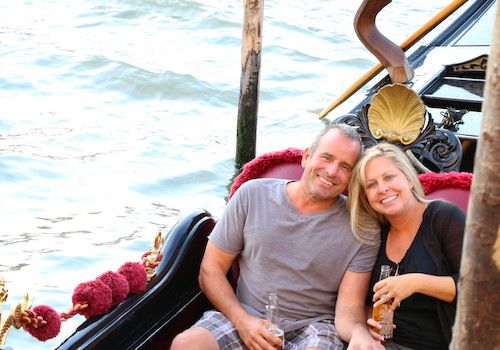 Venice in a Day Combo tour with Gondola Ride
If you want to make sure you experience Venice in-depth, this full-day tour is your best choice. Especially if you're only spending a short time in the lagoon, covering Venice in a day is a smart idea. That way, you can spend the remainder of your time sipping Prosecco by the canals.
---
Getting from the Airport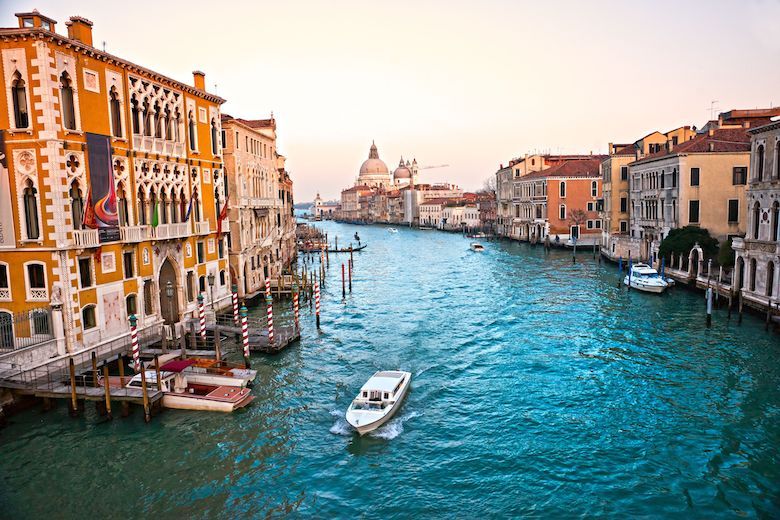 You can choose to travel by bus, taxi or water transport from Venice Marco Airport to Downtown Venice or Mestre (a town on the mainland facing Venice where you'll probably have your hotel accommodation).
3. Water Transport
Given that Venice is a canalized city with canals as the main streets, you can use the public boats from the airport to Venice. This will cost you €15 per person one way and €17 for a round trip. This is moderately reasonable but can be time-consuming given that the boat will make several stops along the way.
4. Bus
You can choose to use the bus from the airport, which is cheaper as it will cost you €8 and €15 for a round trip. Generally, it will take you 20 minutes to travel by bus from the airport to Venice.
5. Taxis
There are also regular taxis from the airport to Venice with the last stop being Piazzale Roma (this is the last terminal for all things motorized coming out or into Venice). A taxi will cost you around €35-40. This is the best option if you're traveling with heavy luggage.
Useful Tip: Once you arrive at the Piazzale Rome terminal, keep in mind that you have to take a Vaporetto (water bus), water taxi or walk to your hotel.
Traveling Around Venice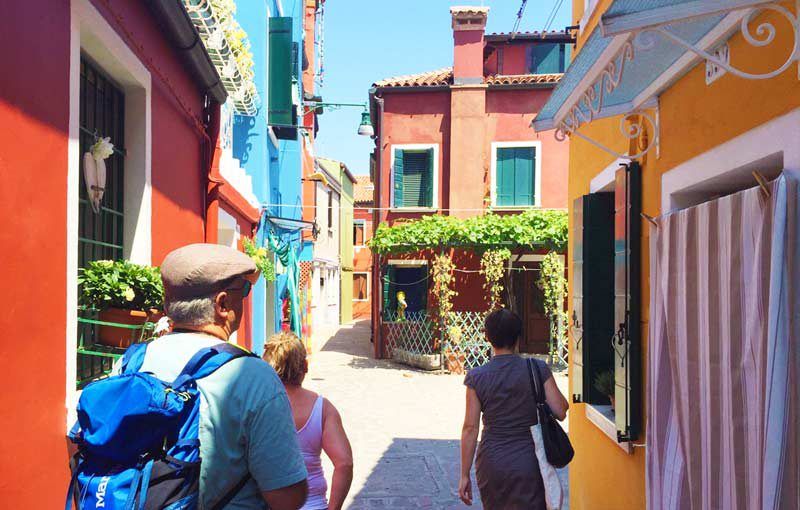 Venice is obviously the biggest pedestrian city in the world, but what are the best ways to move around in a city that's famously known to have more boats than cars? Here's how to go about it.
6. Traveling Around on Foot
The best way to explore the historical city of Venice is on foot. This may sound like a health campaign but it's true that many Venetians are fit and healthy because they walk around a lot. In addition to giving you the chance to explore the city extensively, you'll get the chance to see the little, beautiful bridges and canals of Venice that you would otherwise miss on a gondola or a water bus. In short, moving around on foot will give you the possibility of accidentally discovering some of the hidden gems spread across this stunning city.
7. Traveling Around by Vaporetto (Water Bus)
This is the second-best option and, in most cases, the only option of moving around. Whether you want to go to Murano, Burano or Lido, Vaporetto will serve you best 24/7, 365 days with a single ticket (which is valid for 75 minutes) costing around €7.50.
You can buy these tickets at the ticket stations just outside the train station in Rialto or at the vendors' machine in front of the main stops. You can also buy them in tobacco shops and newspaper kiosks. \
8. Traveling Around by Gondola and Sandolo
Despite being luxurious and readily available, you can ride in gondolas (these are traditional Venetian boats that were the equivalent to horse carriages in other cities) and Sandolos to tour the city through its famous canalized streets. The rides generally last 30 minutes and will cost about €80 per boat.
If you are looking for a tour of the city that includes a gondola ride, check out our Venice Highlights tour.
Useful Tip: Unlike water buses or taxis, gondolas are just for luxurious rides and are not necessarily used to get anywhere. In other words, they'll return to their boarding station but after giving you the chance to explore the narrow canals and the beautiful areas of the city. Again, gondolas can fit 6 people plus the gondolier. Remember to bargain for the gondola or even share it with fellow tourists and save some money.
9. Language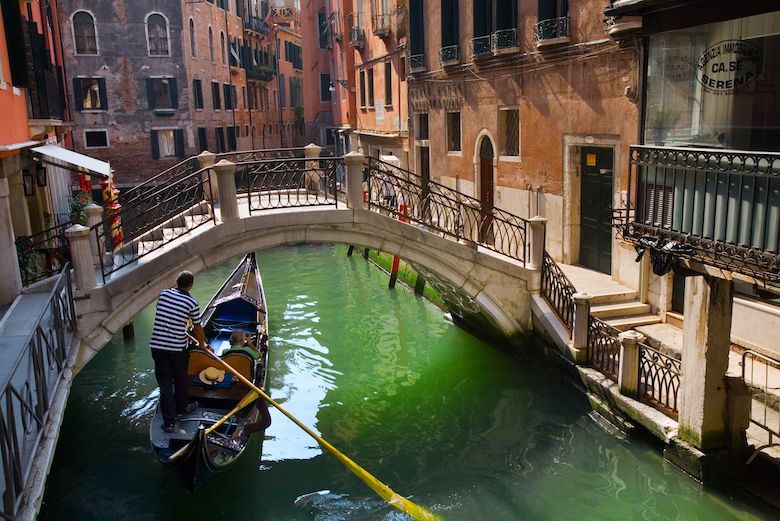 It's important to note that not many people speak English in Venice. Well, that's because they are too busy juggling Italian and the Venetian dialects. Fortunately, those who work in the tourism industry speak enough English to communicate with tourists. But mastering a few Venetian phrases will do no harm to your Venice escapades.
Do you speak English? – Te parli inglexe?

Do you speak Venetian? – Párlitu venesian?

How much is this? – Cuanto cóstelo?

Please – Per piasser

Excuse me – El me scuxa

Thank you – Grasie

Have a good journey – Bon viaxo!

I don't know – No só

Have a nice meal – Bon apetito!

Goodbye – Adio
10. Tipping in Venice
Tipping can be one of your primary concerns when traveling to Venice. Although, Italians – in general – are not big tippers, giving too little can be considered too rude while too much tip can also be seen as arrogant. For this reason, tipping should come "from the heart" as a sincere gesture of appreciation. So giving something between €5 and €10 when the service is extra special will be impressive.
11. Things To Do in Venice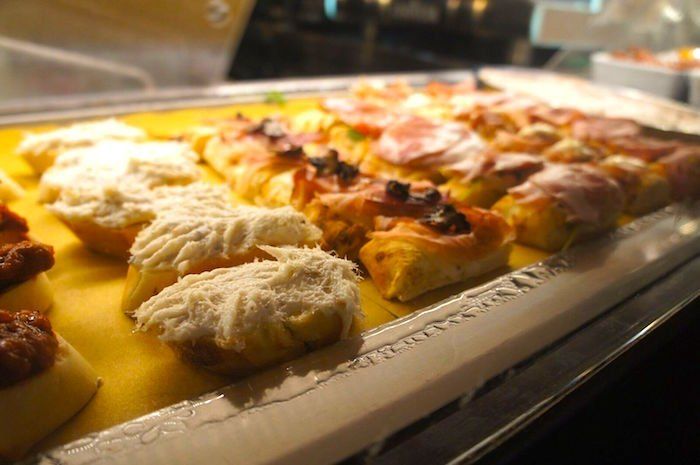 You'll never get bored when in Venice as there are a lot of things to immerse yourself into. The below list is great, but check out our dedicated article on the top things to do in Venice which is updated annually!
12. Eating Like a Venetian
It's no longer a secret that tourists always outnumber Venetians throughout the year (think of 20 million tourists to 60,000 Venetians)! But if you still want to eat like a Venetian, it's worth eating out and sampling authentic Venetian cuisines. Part of eating like a Venetian, of course, involves taking a Venice Food Tour, which is a once-in-a-lifetime experience.
Useful Tips: Try out a bacaro or osteria, a small bar where you can have a snack and a glass of wine at cheaper rates. Also, keep in mind that sit-down restaurants are expensive and you'll be charged less if you order and just stand at the counter as most Italians and Venetians do.
Also, check out our series on the best restaurant's in Venice by monument.
13. Feel Free and Get Lost
Believe us; even the most directionally talented travelers get lost over and over in Venice. Well, that's because it's almost impossible to master the city's narrow streets during your short stay. But do not worry about getting lost; explore the city and you never know what you might accidentally find.
14. Visit Piazza San Marco (St. Marks Square), Bridge of Sighs, and Riva Degli Schiavoni
You've probably heard countless times that you should avoid the top tourist sites in Venice because they're always overcrowded. I highly recommend that you shouldn't ignore these places because they're historical and memorable places that millions of people never get to see.
Useful Tip: Start early before sunrise and you'll find these places all for yourself, or take a guided tour to skip the line!
We Can Help Make Your Venice Trip Better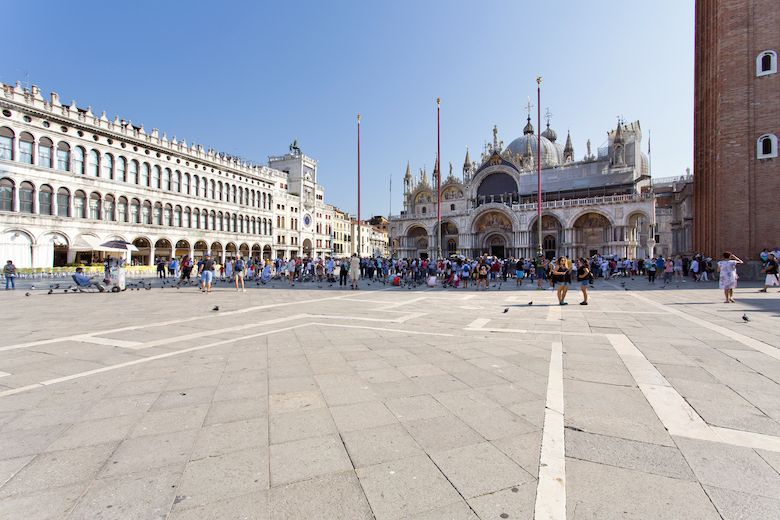 Are you planning to visit Venice? Well, we can help you plan for the trip and make it much better. From expert guides to helping you choose the best and most affordable hotel accommodations, we'll help you experience Venice like never before.
All in all, the key to enjoying Venice is keeping an open mind, preparing to get lost in the narrow alleys, and accepting the fact that canals are the main streets. Visiting the city will, at least, give you the chance of getting away from traffic, cars, and the traffic lights that you're accustomed to at home!
---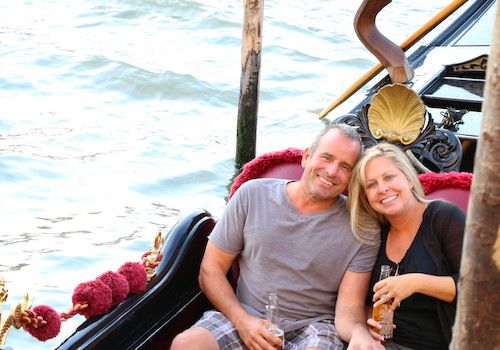 Venice in a Day Combo tour with Gondola Ride
If you want to make sure you experience Venice in-depth, this full-day tour is your best choice. Especially if you're only spending a short time in the lagoon, covering Venice in a day is a smart idea. That way, you can spend the remainder of your time sipping Prosecco by the canals.
---