Planning a visit to the Museum of Modern Art (MoMA)? There's a lot to see, so you'll want to make sure you have some great restaurants nearby when you get hungry. Luckily, there are many to choose from, no matter what you're craving and how much money you're looking to spend. Here are our top 10 restaurants near MoMA.
---
Best Restaurants Near MoMA
When you visit the Museum of Modern Art (MoMA) you come for the art, of course. And there is a lot to see. One of the latest museums of its kind, you'll find anything from gallery collections to film screenings and live performances.
The area around MoMA can be pretty busy, so finding a spot to eat might be challenging. However, if you know where to look, you'll be able to bypass the tourist traps (if you want) and find some quality places to eat after a long day of exploring the arts. Here are the best restaurants near MoMA right now.
Parker & Quinn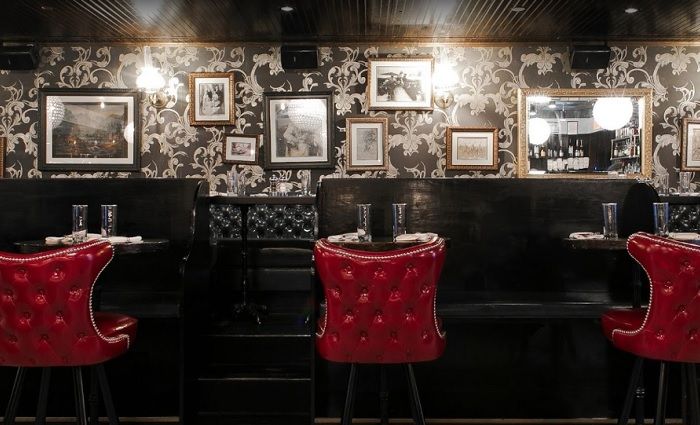 $$ | American | Classy Cool Digs
Located in the sleek Refinery Hotel, we like Parker & Quinn because it has that old-school vibe. The classic interior models New York City's rich history, dating back to when the building used to be an old factory. Everything from its funky wallpaper to its sleek red high-top stools gives this American restaurant some seriously cool style.
But we're not just in it for the looks here. The menu is solid with options of tomato bacon bisque and hanger steak frites. There's also brunch to attend on the weekends and breakfast served during the week. With only about a 15-minute walk to MoMA, you'll get there in no time no matter when you want to eat.
Address: 64 W 39th St, New York
The Smith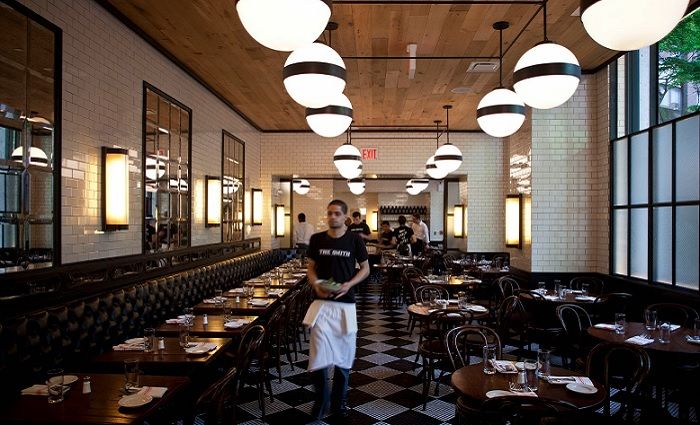 $$ | American | Bustling Bar Scene
You can't go wrong with The Smith. And being only about a 20-minute walk from MoMA, it's an ideal location. Here, you'll enjoy classic American grub, including shrimp cocktail, fried chicken, and the NY strip. And don't forget to add a side of the jalapeno cheddar grits. You'll thank us for this.
We like that it's always busy here, too. There's a great vibe no matter what time of the day (or location you visit), with a fun bar scene that's ideal for post-museum drinks.
Address: 1900 Broadway, New York
Sinigual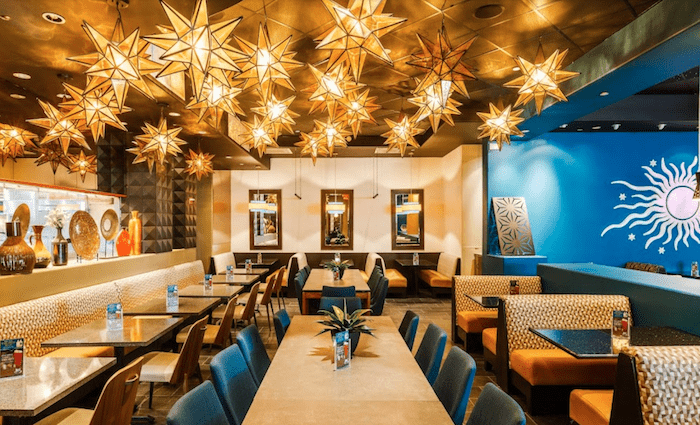 $$ | Mexican | Cheap Drinks
While visiting the museum, you're likely to develop a thirst. Sinigual is the watering hole for you, especially during happy hour. And it will only take about 20 minutes to walk to. This fun Mexican joint serves up $5 margaritas during its weekly happy hour from 2 pm – 7 pm. But you can also grab a cheap drink (or three) on a Saturday with happy hour starting at 12 pm or on a Sunday all day long.
There are deals on tacos every Tuesday (two for $7) along with a plate of nachos that will only cost you $8. And let's not forget the tableside guacamole, if you're sitting down for dinner. It's not cheap, but it's so good you won't mind spending the money on it.
Address: 640 3rd Ave, New York
Tavern on the Green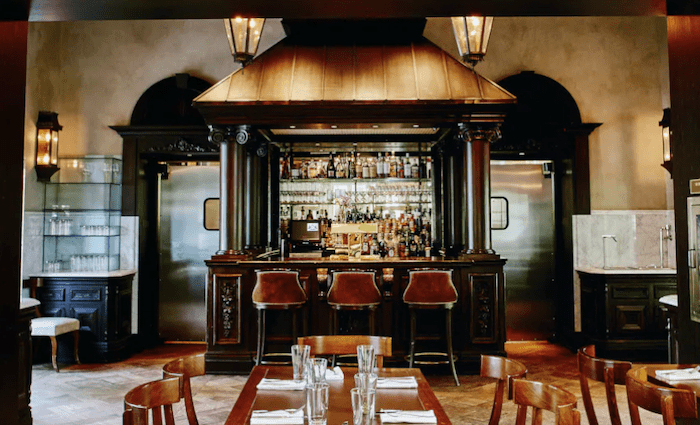 $$$ | American | Iconic Staple | Park Views
You can't be this close to Tavern on the Green and not go to this iconic restaurant. Frequented by many A-list celebrities and awarded for its fine dining American cuisine, this is one spot not to miss. Oh, and did we mention it's in Central Park? The views are incredible both inside the historic setting and outdoors in the courtyard.
Enjoy dishes like a rack of lamb and duck breast for dinner. But if you're making an earlier start, there's also potato pancakes with maple brown sugar bacon for brunch. Since this is a sought-after restaurant, you're definitely going to need a reservation. Be sure to make one ahead of time, too.
Address: W 67th St, New York
Guantanamera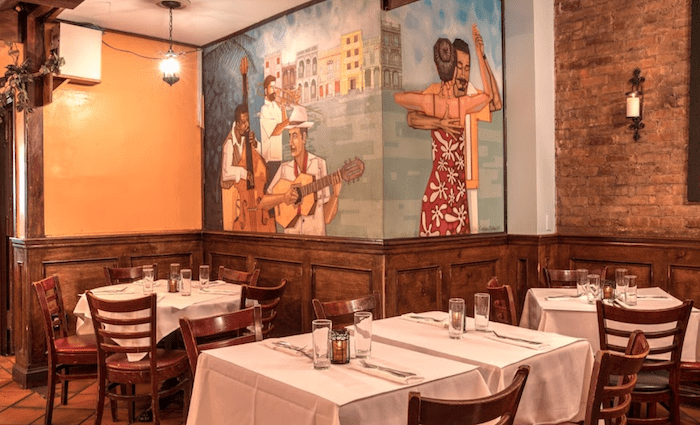 $$ | Mexican | Vibrant and Authentic | Live Music
If you're craving some really good Cuban food, you'll want to head to Guantanamera. It's been around since 2005 and is just a quick 10-minute walk from the museum. We go here when we want the real deal when it comes to a Cubano: a pressed Cuban sandwich made with pork, ham, and cheese. There is also the all-day happy hour on Mondays and $6 mojitos on Tuesdays that have us coming back time and time again.
But let's not forget the live entertainment. Sure, you'll have plenty to look at while visiting MoMA, but Guantanamera will also entertain you. Be sure to catch the live Cuban music and cigar rolling taking place on the weekends.
Address: 939 8th Ave, New York
Empanada Mama Hell's Kitchen
$$ | Latin | 24-Hour Haven
When you're hanging out at the museum, you might be there all day. There is a lot to look at after all. But after an all-day event, you're going to need some nourishment. Empanada Kitchen has you covered. This Latin joint is open 24 hours, so you can grab some of its delicious empanadas and homemade arepas no matter what time you leave the museum.
The overall vibe here is lively but still relaxed. We love parking ourselves in the window seat to check out the street views. It's a great way to decompress after a long day or when you need to prep for an evening of going out and taking in some artwork.
Address: 765 9th Ave, New York
Carmine's Italian Restaurant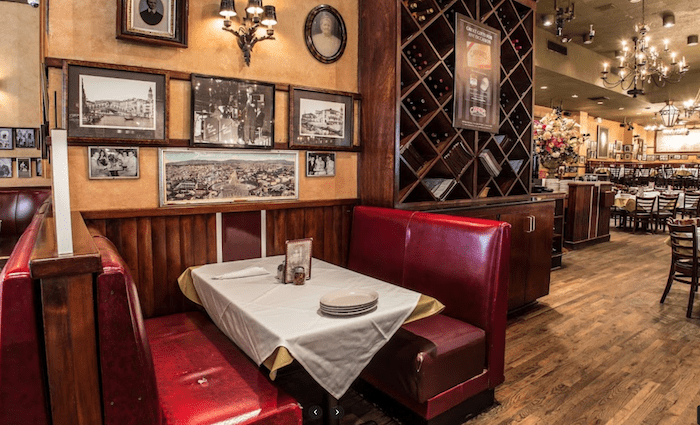 $$ | Italian | Family-Style Plates
If you are checking out the museum with a big group, we have the best spot for you to eat: Enter Carmine's Italian Restaurant. Yes, it's near Times Square and all the hoopla that comes with it, but it's just a 15-minute walk from MoMA. Plus, you'll have some of the biggest portions of spaghetti you've ever experienced in your life.
Everything is meant to be shared family-style at the table, which matches the restaurant's homey interior. You'll want to take your time here and really enjoy the moment. If not for all the food you'll be devouring, then for the ambience that is just as comforting.
Address: 200 W 44th St, New York
SOUTHGATE Bar & Restaurant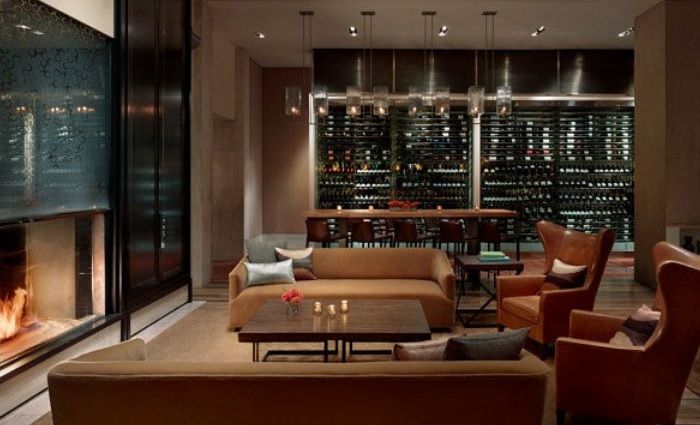 $$$ | American | Swanky and Chic
Nestled in the JW Marriott Essex House New York, SOUTHGATE Bar & Restaurant is ultra-sleek and modern. Everything from its minimal decor to neutral tones makes this restaurant one stylish space. Plus, you get exceptional views of the park thanks to the large floor-to-ceiling windows. What's even better is that it's only a 10-minute walk from the museum so it takes no time to get here.
As for the menu, expect upgraded traditional American fare including filet mignon sliders and Atlantic salmon. What we love is how most of the items on the menu are locally sourced, too.
Address: 154 Central Park S, New York
Sushi Lab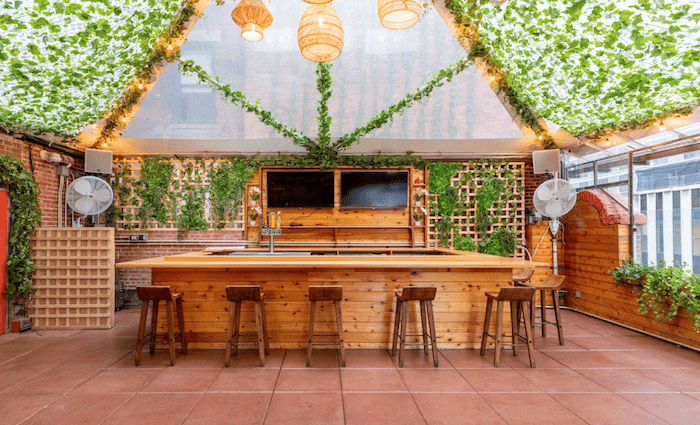 $$ | Sushi | Bright and Breezy
Anyone who appreciates some serious sushi will love Sushi Lab at the Sanctuary Hotel. Anything on the menu is going to stand out, especially the salmon belly. But there's also the 13-course tasting menu if you're up for it, served only in the restaurant's intimate space called the Chemistry Room.
We love how this bright and airy space is located in Times Square but feels anything like it. Everything from the cozy counter bar to the small tables makes for an intimate feel that you'd never expect in this area. And it's just 10 minutes away from the museum making it even better.
Address: 132 W 47th St, New York
Limani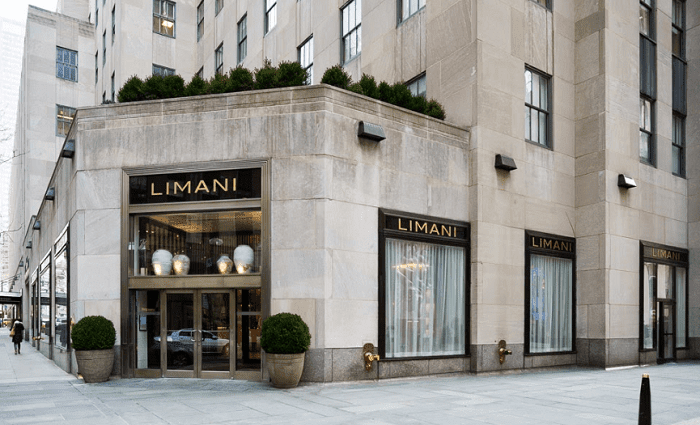 $$$ | Mediterranean | Fancy Getaway
Less than a ten-minute walk away from MoMA, you'll find Limani. It's an elegant Mediterranean restaurant decked out in an all-white, breezy interior that makes you feel like you're on the Greek Islands without ever leaving Manhattan. There are also outdoor tables parked along the street if you prefer dining al fresco.
We go here when we want grilled sashimi octopus and big eye tuna for dinner. But for lunch, we're all about the Mediterranean meze spread with hummus and tzatziki to share with the table. We also recommend the mango martini or white sangria anytime you want to feel some island bliss.
Address: 45 Rockefeller Plaza, New York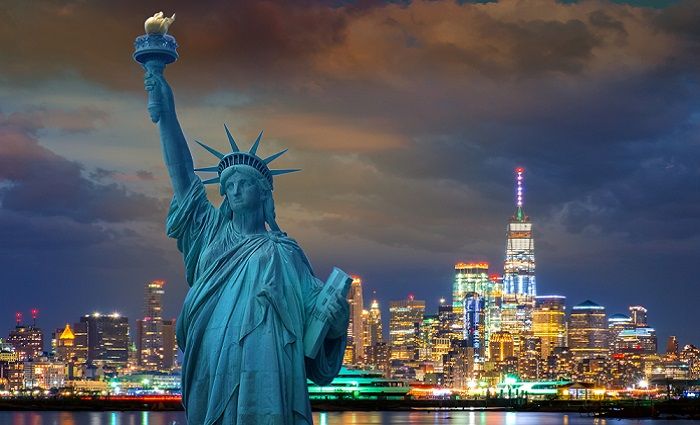 Find the best places to stay
Where to Stay in NYC
New York City is the center of the universe to those who adore this iconic city. Choose the best neighborhood to stay in as you plan your upcoming trip to the Big Apple.