New York City is globally recognized as one of the most eclectic cities. It's where innovation is born and remains a constant source of inspiration for people everywhere. As it is home to the major financial, cultural, entertainment, and fashion centers, the tourist appeal is rightfully grand in magnitude. Would you like to be one of the 60 million people that flock to the "Big Apple" every year? Here's an essential guide with information on how to plan the best possible trip. By the end you'll be equipped to have a great experience while exploring this exceptional city.
---
Getting To NYC
The two major airports in New York City are John F. Kennedy International and LaGuardia. If you're traveling from abroad, you'll likely be arriving at either one of these airports. JFK is the largest and most commonly used option, it's typically very easy to find a variety of flights leaving from almost any location. LaGuardia is also a popular choice for travelers, although comparatively not as large in size or population of people.
Both airports are located in the borough of Queens and are accessible to several forms of transportation such as airport shuttles, car service, taxi, buses, trains, and the subway. Car services and private airport shuttles can be booked in advance online. Depending on how far your immediate destination is, if you choose to use one of the public transportation services you'll likely have to take a combination of options (i.e bus and train or bus and subway).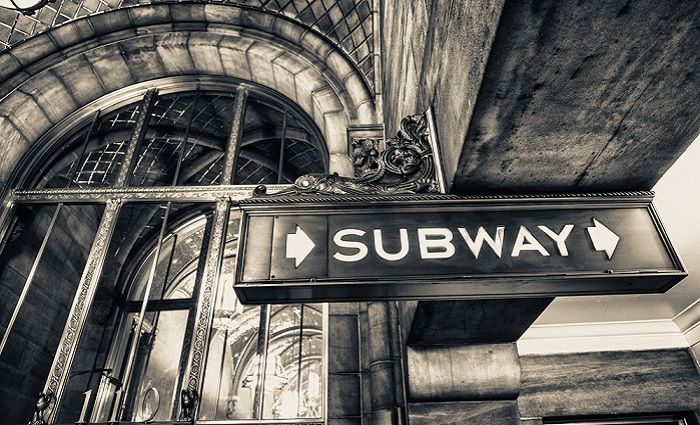 Public transportation is the most cost effective, if you decide to go with this option then you should purchase a MetroCard available at both airports as well as at any of the applicable stations. Once you have this card, you are able to load it with money and use it for the bus, subway, and train. You are also granted free transfer from any bus to the subway and vice versa with the purchase of your MetroCard.
Transportation
New York City is known for being very accessible by foot, walking is your best bet when it comes to adventuring around the city. Although, you should note that this can be dependent on the distances between where you want to go and how comfortable you are with walking long distances. The second easiest way to travel around this bustling city is by public transportation. The main options include the subway, bus, and certain trains.
"Sometimes the trains don't run on the time, but somehow even that fits into the whole New York experience." – Theresa Lou, NYC Local
If you anticipate that you'll be using the public services a lot, then purchasing a MetroCard is essential. In addition to loading the card with a certain amount of money, you can also purchase unlimited passes for a specified amount of days on a weekly or monthly basis. For more information and help with travel routes, the MTA Website is super helpful. After inputting your departure and destination information, the site will provide you with a range of public transportation options.
Taxis and popular rideshare companies like Uber & Lyft are still available, however, considering the traffic in the city is almost always congested, this is usually not the most convenient option.
Highlights to Explore
Now, the most exciting part – the highlights! A lot to see is an understatement, there's something interesting to admire at nearly every corner. However, when planning it's important to narrow down a list of the sites that you absolutely want to explore so you don't get overwhelmed amidst the massive range of possibilities.
Museums
History lover or not, New York City has some of the most captivating museums that you'll be compelled to visit while on your trip. The Metropolitan Museum of Art, also known as The Met is the largest museum in the country. Some of the most distinguished artists from the likes of Jackson Pollock to Van Gogh have works that reside in this famous museum. Although physical tickets can be purchased while there, buying them online is a much easier process.
The general adult ticket price is $25 for those who aren't New York residents, however it's important to note that the price range differs based on age and status. If you'd like to learn about some of the masterpieces and exhibits from the perspective of an expert, then booking a skip-the-line tour is a great opportunity to do so. 
The Museum of Modern Art or MoMa is another acclaimed favorite. Upon entry you'll be amazed by the wide scope of modern art pieces and the mass of vibrant colors, designs, and expressive detail. This museum contains a variety of modern art falling under different categories of style and composition, there's bound to be a section that suits your interests.
The famous "A Starry Night" and "Les Demoiselles d'Avignon" are two notable pieces that can be found here. As with nearly all of the museums in New York City, tickets can be purchased in advance online, once that's done all you have to do is focus on the artistic journey ahead.
Monuments and Landmarks
While in New York City, visiting the major landmarks and monuments is essential. They're such an important part of the history and longevity of the city as a global symbol. The feeling of being able to appreciate some of the landmarks that you may have only seen on television or in movies is unparalleled. Setting aside a day or time to visit Ellis Island and the Statue of Liberty should definitely be a part of your plan.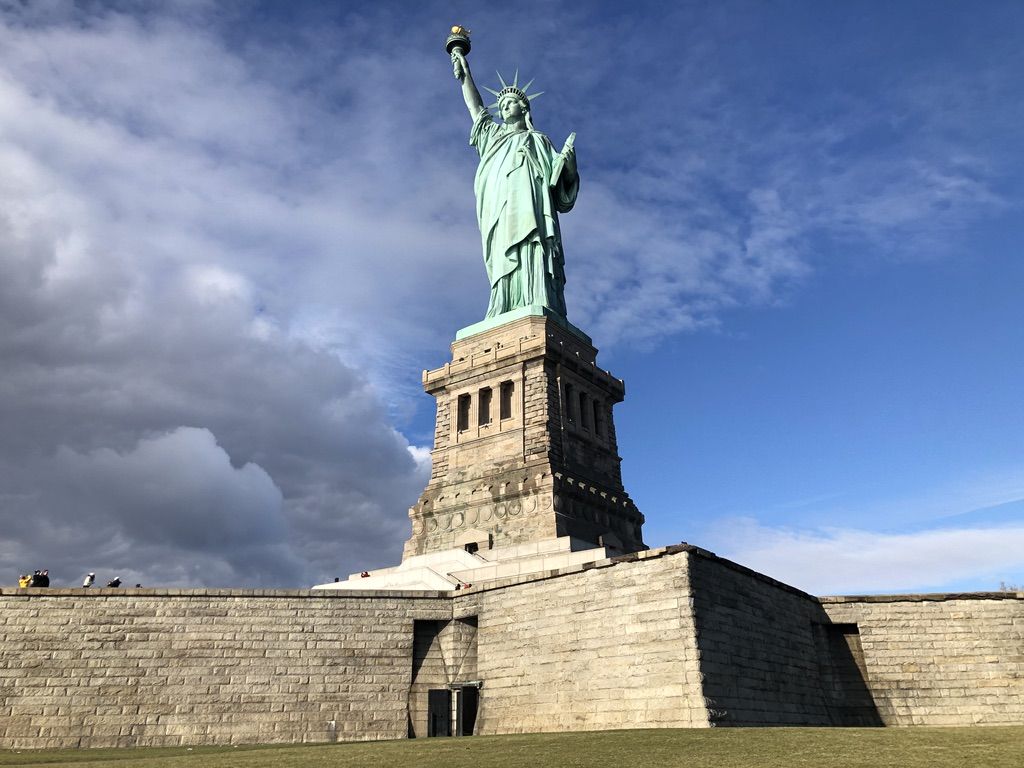 In order to access these historical sites you'll have to take the ferry from Battery Park. The ferry tickets which can be purchased online include automatic access to Ellis Island and the Statue of Liberty museum. If you'd like a more in-depth guide through these museums then consider booking a Statue of Liberty & Ellis Island tour! Our expert tour guide will tell you all about their importance with some interesting facts that you likely haven't heard before.
"Even if you live in New York, you've got to visit the Statue of Liberty at least once." – Mark Podaris, NYC Local
There's a reason why New York holds the title of the "Empire City". This 1,454 ft skyscraper is another icon worth seeing for it's amazing architecture and symbolic meaning of the ambition and innovation entwined in the city and the people that call it home. The lines to enter and ascend to the top can be extremely long, so purchasing tickets online is recommended.
The VIP Class tickets allow you to skip the line and go straight to enjoying the panoramic view with no hassle. Once you reach the observation deck you'll be amazed by how high up you are and how the city comes to life even from such heights. 
Can't get enough of the beautiful New York City views? Well you've probably heard of the Rockefeller Center. In addition to exploring the grand building named after the famous John D. Rockefeller Jr. and learning more about the family legacy, you can also go to "the top of the Rock" for an incredible view of the city skyline. Different ticket packages can be found online at the official website, you're able to select the option that's best for you and purchase it right away so you don't have to worry about doing so when you get there.
Music and Performances
Music and dance culture is an integral part of New York city's reputation and irresistible appeal. If you're looking for evening plans, what could be better than watching a play on Broadway, home of some of the most exquisite productions?
Dating back to the 18th century, Broadway has retained its reputation as a top standard when it comes to the quality of amazing plays. Check out the site to see what plays are showing that correspond to the time that you plan to visit, if you find something that you like then try to purchase the tickets far in advance as they can quickly sell out!
Carnegie Hall is recognized as one of the greatest concert venues. Even if you don't get a chance to watch a performance (you should if you can), touring the venue is an amazing experience as you'll undoubtedly enjoy marvelling at the beautiful interior while expanding your knowledge of it's impressive history.
Named after another prominent figure with deep connections to the city, Andrew Carnegie was an influential industrialist and philanthropist that funded the construction of the building. A range of ticket and tour options can be found online including private guided tours. Keep in mind, tours only run from September through July, so if possible plan your trip around this time for the chance to explore this historical gem.