Resort fees are sometimes the worst part of booking a hotel in Vegas. You'll see a hotel room for an affordable nightly price, only to notice that the price of the resort fee is higher than the price of the room. Luckily, not every hotel in Las Vegas has these, and there are ways to get out of paying them. Keep reading to find out more about resort fees in Las Vegas.
---
Pro tip: Bookmark this post in your browser before your next Vegas trip! You can also check out our Las Vegas guide for more information, discover the best tours in Vegas, or plan your favorite things to do in Vegas.
What You Need to Know About Vegas Resort Fees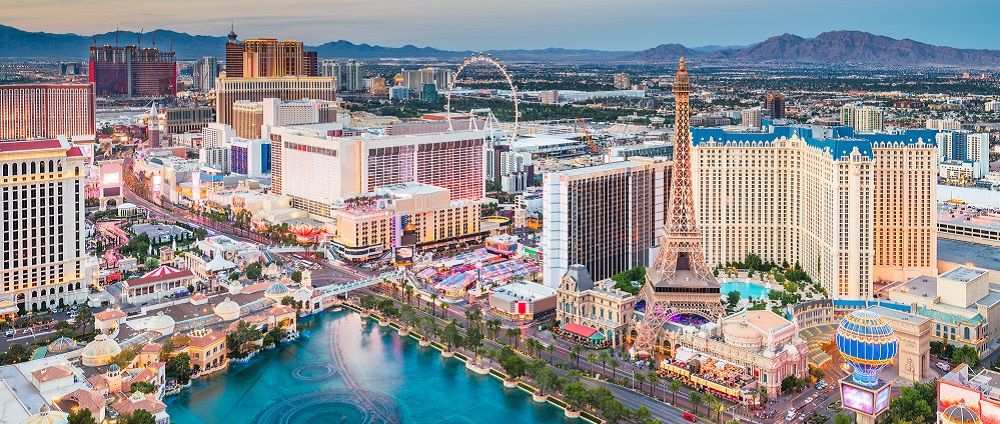 Lots of hotels use nightly resort fees to cover the cost of the hotel's extra amenities. Granted, most hotels simply include amenities in their total price anyway. In the past, many hotels charged their guests an extra fee if they wanted to, for example, use the gym or pool for one day. Meaning, the guest only had to pay the additional gym fee if they used the gym.
However, in the interest of making a few extra dollars, hotels started to charge every guest a "resort fee." Therefore, whether a guest used the amenity or not, the resort fee was added to every guest's bill. Also called amenity fees, these resort fees grew popular since the hotels can advertise a lower rate to encourage bookings.
Especially during the recession in the early 2000s, resort fees became a common practice in many major destinations. Contrary to popular belief, Las Vegas wasn't the first city to start using resort fees. However, it is true that a ton of hotels here use resort fees.
Surprisingly, resort fees may not be legal in all US states, yet it's tricky to get out of paying them. Keep reading to learn more about Vegas resort fees and the most popular Vegas hotels and their resort fees. Here's what we'll cover:
What's Included in a Resort Fee?
If you're booking a hotel through a third-party website like Expedia or Booking, you'll want to look for a breakdown of the fees and taxes since they're not included in the published nightly rate. Look for a small information button or a link saying "see fees and taxes" to open the list of additional costs per night.

Sometimes, this fee includes a list of super common amenities or objects frequently found in a hotel room, such as a hair dryer, TV, and an ironing board. It may also include the use of the fitness center or extra services such as printing an airplane boarding pass.
Hotels often state that the resort fee also covers unlimited calls from the room phone or free bottled water. But where these fees really get most guests is that they often include the use of the hotel's Wi-Fi network both in your hotel room and elsewhere on the property.

According to the attorney behind the website Kill Resort Fees, you might be able to dispute your hotel's resort fee if you truly don't use the amenities in the list. However, it may be difficult to do so if the list includes something you almost certainly will use, such as Wi-Fi. We'll cover this in detail later. First, let's explore the most popular hotels in Las Vegas with resort fees.

The following table shows the top hotels' nightly resort fees according to the hotels' websites. All resort fees are current at the time of writing. Use the chart to budget more easily and avoid surprise charges. In addition, please note that a few of these prices also include an additional tax on the resort fee itself. If that is the case, their website will mention the tax on the resort fee at the time of booking.
Current Resort Fees at Las Vegas Hotels
Hotels Without Fees
So, are there any hotels in Las Vegas without resort fees? YES! However, most of them are not located directly on the Strip or downtown. Instead, they're usually a few blocks away from high-traffic tourist areas. This may actually be a bonus for families or people wanting to avoid hectic areas while staying in Vegas.
In addition, the Vegas hotels without resort fees tend to be chain hotels, such as Marriott or Hilton, which is a perk for loyalty customers. What's more, they tend to include extra features that most popular hotels with fees do not such as in-room kitchenettes. Check out our list of the best hotels without resort fees in Vegas to find one of those hotels!
How to Avoid Vegas Resort Fees
So now you're thinking, OK, so what if I want to stay in one of the famous Vegas hotels on the Strip, but I don't love the idea of paying a nightly fee? There are four ways that you can try to get out of paying resort fees.
Please note that none of these are a guarantee, but they are options you can try if the situations apply to you. Many guests have used these successfully and others have not. But it doesn't hurt to try!
Travel Points
If you have a credit card associated with a hotel, like Hilton for example, the hotel will usually waive the resort fee if you book with points.Therefore, booking a hotel room using travel points is one of the easiest ways to avoid resort fees. Please note that this usually only applies if you book the room using only your points, not a combination of points and cash.
Resort Loyalty Programs
Joining a resort loyalty program is another great way to skirt the resort fees at big resorts. These programs allow you to accumulate hotel points, which you can then use to book an award stay. Typically, the resort fees are waived for award stays.
The difference between hotel loyalty programs and resort loyalty programs is that some of the biggest hotels in Vegas are part of a larger corporation that owns many hotels. For instance, you could join the MGM Resorts loyalty program and have rewards access to 30 properties around the world (plus dining and entertainment perks.) MGM happens to own some of the most luxurious hotels in Vegas, so it's definitely worth considering joining their program if you enjoy hotels like the Bellagio, Mandalay Bay, and ARIA.
Waive the Fee
As discussed earlier, when you check in, you can ask for the fee to be waived if you truly will not be using the amenities it covers. According to Kill Resort Fees, this could work if you sincerely won't be using the provided amenities like the room phone or a daily newspaper (you'll probably need to cancel that when checking in).
This is trickier when the resort fees includes Wi-Fi, but easier when it includes a gym that you don't plan to use. Since pools, gyms, and spas require card access, it will be easy for the hotel to know if you used the amenity, which is why this only works if you really don't use them.
However, please note that there is no guarantee this will work, and this is not legal advice. Instead, it's simply something you can try that sometimes works.
Dispute the Charge
If they won't waive the fee at check-in or checkout, you can pay it but try to dispute it later with your credit card company. According to Kill Resort Fees, you may need to prove that you were charged for something that was advertised as free, or that you didn't use.
Just like the method above, there is no guarantee this method will work, and this isn't legal advice. But there's never any harm in asking! Just make sure you've used a credit card rather than a debit card since it's easier to dispute a transaction on a credit card.
If getting out of Vegas resort fees sounds like a lot of trouble, and you just need somewhere to stay, make sure to bookmark our list of Vegas hotels without resort fees!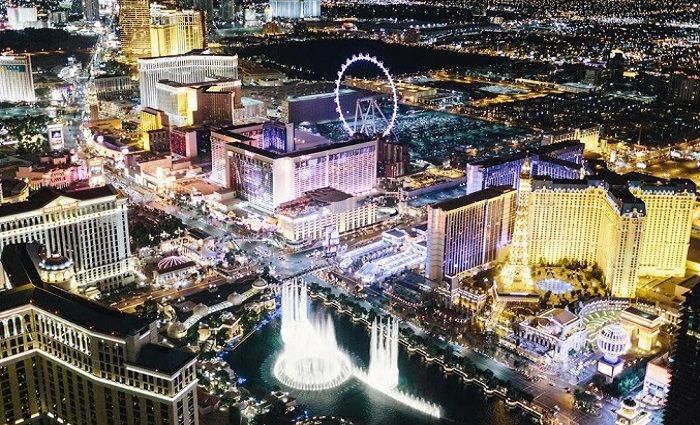 Find the best places to stay
Where to Stay in Las Vegas
Discover some of the most iconic and best places to stay in Las Vegas to make this trip the most memorable of all your trips to the Strip