The Castello district in Venice is located east of St. Mark's Square. It's close to the main attractions but with fewer tourists, so it's a great area to go for an authentic Venetian meal in a quieter setting. Not sure where to find the best places to eat? Not to worry! Our local guides have created a list of the best restaurants in Castello, Venice with all their favorite spots. Buon Appetito!
---
Pro Tip: Planning what to eat on your trip to Venice? Bookmark this post in your browser so you can easily find it when you're in the city. See our comprehensive guide to Venice for more planning resources, our top Venice tours for a memorable trip, and how to see Venice in a day.
11 Top Places To Eat And Drink in Castello, Venice
Castello is an area not as well known to tourists, so it's a great opportunity to get away from the crowds and try some traditional fare with the locals. Since nobody likes a tourist trap (myself included), we have asked our local Venetian guides to put together a list of their favorite places when they're in this part of town.
We hope it helps you take the guesswork out of your decision and focus on enjoying your vacation. And if you love travel and food, we're certain you'll enjoy going on our Venice local food tours. Be sure to check them out. Here are the best restaurants in Castello, Venice. Buon appetito!
Not ready to book a tour? Check out our best Venice tours to take and why.
Osteria Al Portego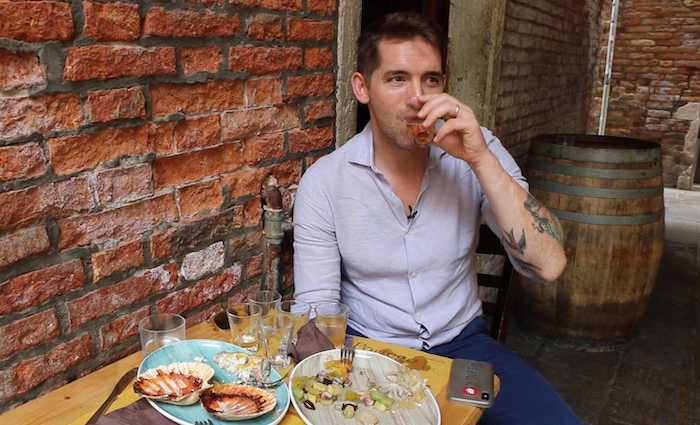 € | Cicchetti | Casual | Some Outdoor Seating
Osteria Al Portego is my favorite place for a bite to eat in Venice and possibly my favorite place to visit in the world. Yes, that's a strong statement, but I've visited the restaurant countless times over the years and feel completely at home there.
The staff are super nice and the food is good. It won't be the best food you've ever eaten but it will be great if you trust the staff and have an open mind. There are two tables outside along the brick wall. I normally try to get there a little early, around 11:30 am, to grab an outside table, eat great seafood, and drink half a liter of wine. Ask for an ombra or two.
Address: Calle de la Malvasia
L'Osteria di Santa Marina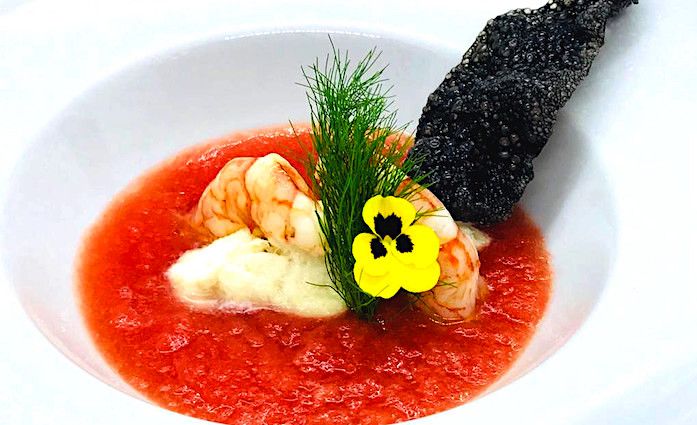 €€€ | Fine Dining | Away From Crowds | Candlelit Terrace
If you've read our other articles, you'll know the word osteria in Italian is usually the name for a laid-back and affordable eatery. This particular osteria is actually fine dining and will probably be awarded a Michelin star soon, so enjoy it while you can at non-Michelin star prices.
They are famous for their steak tartare with black truffle, and I highly recommend it. The osteria itself is pretty tucked away, so make sure you get there a bit early to ensure you find it ok.
Address: Campo Santa Marina, 5911
Popular Venice Tours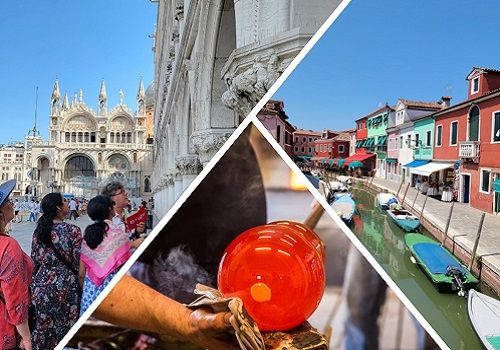 Best Selling Tour
Ultimate Venice in a Day with Murano and Burano
The ultimate tour of Venice. You'll get skip-the-line access to the most important buildings in Venice, plus a gondola ride, and private transportation to the islands of Murano and Burano. It's a full day of touring that will make for the best memories in Venice ever.





See Prices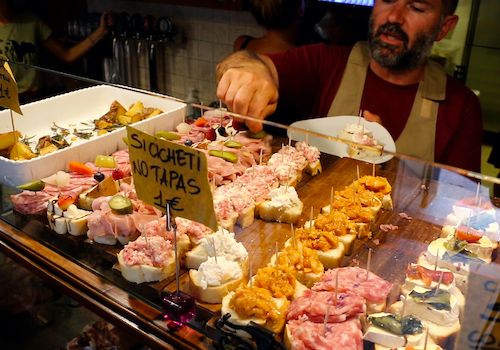 Authentic Experience
Venice Evening Food Tour in Cannaregio District
People who say Venice is too touristy have not done enough research. Cannaregio is an amazing break from the crowds, and our food tour is the most authentic way to experience it. Taste cicchetti and other Venetian specialties including wine. You'll leave with a full stomach and a love for Venetian food!





See Prices
Not ready to book a tour? See our best Venice tours to take and why.
Magna Bevi Tasi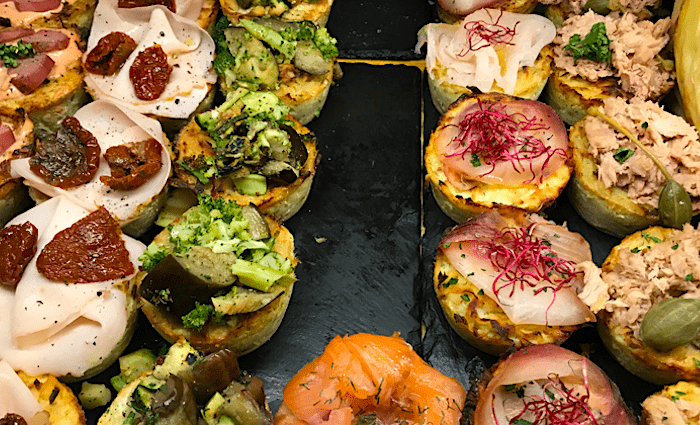 € | Bar | Cicchetti | Drinks and Snacks
Cicchetti and bacari are two very important words to learn when visiting Venice. The word "cicchetti" comes from the Venetian dialect, meaning "a small savory snack." They're served at various little bacari (local wine bars) and come in many delicious varieties.
The tradition of going to bacari goes back to at least the 1300s. As time went on and the city got bigger, the number of bacari multiplied as more and more people wanted a place to drink wine and enjoy a snack.
After walking around this neighborhood for a while, I highly recommend stopping in Magna Bevi Tasi for a snack and a drink. You can eat some nice finger food like codfish or fried anchovies and wash it down with a refreshing glass of white wine. Be like the locals and take a step back to enjoy life.
Address: Campo Santi Filippo e Giacomo, 4520
Il Ridotto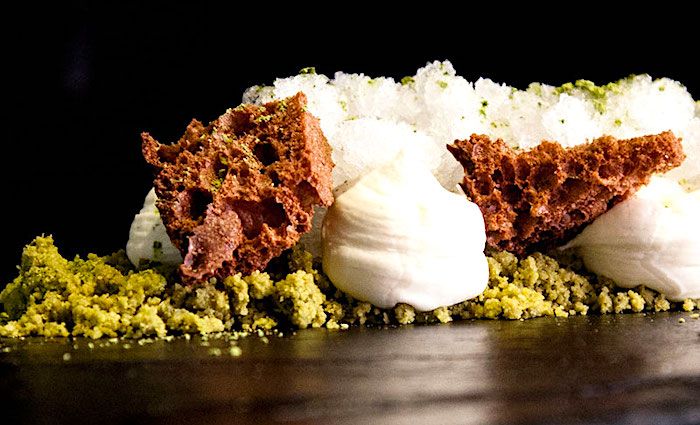 €€€€ | Michelin Star | Seafood | Exclusive and Intimate
When I plan a vacation, I like to put away a bit of extra money for an amazing culinary experience in a new city. Il Ridotto is that kind of experience. With only nine tables, the setting is intimate and the experience is exclusive.
They received their Michelin star in 2013 and offer three different tasting menus ranging from five courses for €95 to nine courses for €150 (excluding wine). As you'd expect, the service is top-notch. If you're going to splurge one night, this is the place to do it.
Address: Campiello, Campo Santi Filippo e Giacomo, 4509
Al Covo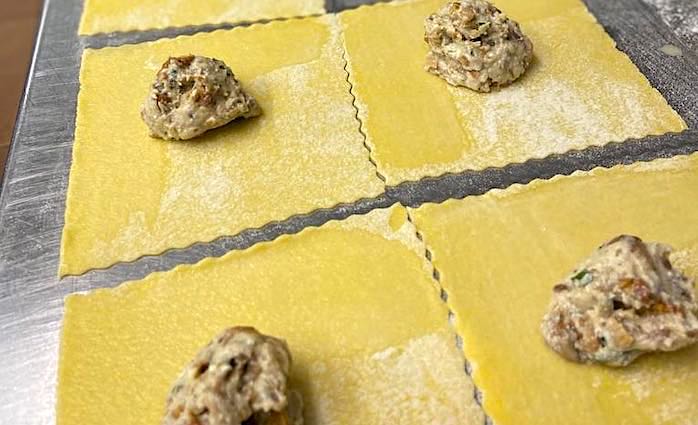 €€ | Slow Food | Locally Sourced Ingredients
Al Covo is a family-run restaurant that's part of the Slow Food movement, which promotes small local farms in an effort to safeguard the quality and tradition of local products. So, the ingredients used will all be from sources around the lagoon and mostly on the mainland in Veneto. Their fish is mostly caught in the Adriatic and Mediterranean seas, although they do use farmed fish.
Since they only use seasonal vegetables, their menu is constantly changing according to the seasons. As a rule, though, come here to eat seafood. Try the freshly-made fish ravioli or risotto with scampi. Enjoy a nice bottle of wine and enjoy Venice.
Address: Campiello de la Pescaria, 3698
Al Giardinetto da Severino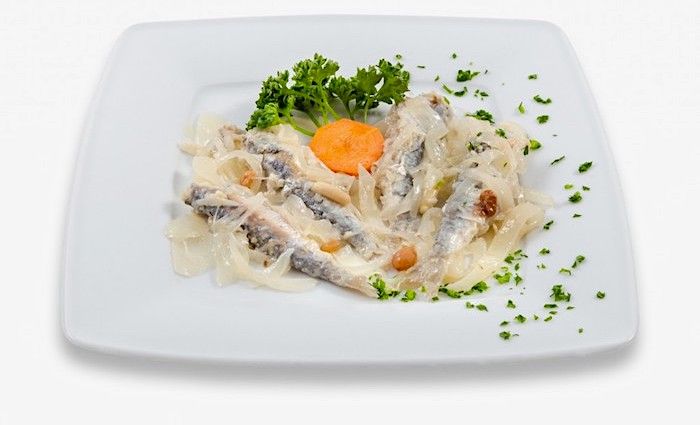 €€ | Garden Dining | Locals' Spot | Gluten Free Options
Be careful, you might walk right past this locals' restaurant. Once you're inside, however, enjoy one of the few restaurants with an interior garden where you can dine.
Their cuisine is focused on local dishes, which of course means seafood. You'll be able to find many of the typical Venetian dishes such as Granceola or Sarde in Saor. For a full list of typical Venetian dishes to try while you're in the city, check out top foods to try in Venice.
Address: Salizada Zorzi, 4928
Ai Barbacani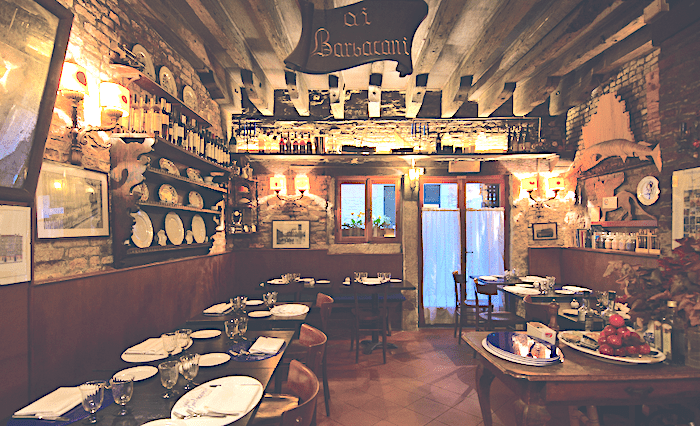 €€ | A Bit of Everything | Casual | Overlooking Canal
The first thing you'll notice when you walk in is the beautiful wood decor. It takes you back in time to what many restaurants in Venice would have looked like back in the day. For couples, ask if the table on the canal is available—it's super romantic!
Their menu varies greatly, offering the standard seafood fare you can expect in Venice to pasta in a meat sauce. For a taste of the traditional, I'd go with the bigoli with anchovies or the fish soup. You won't be disappointed.
Address: Calle del Paradiso, 5746
Not ready to book a tour? Check out our best Venice tours to take and why.
Sestante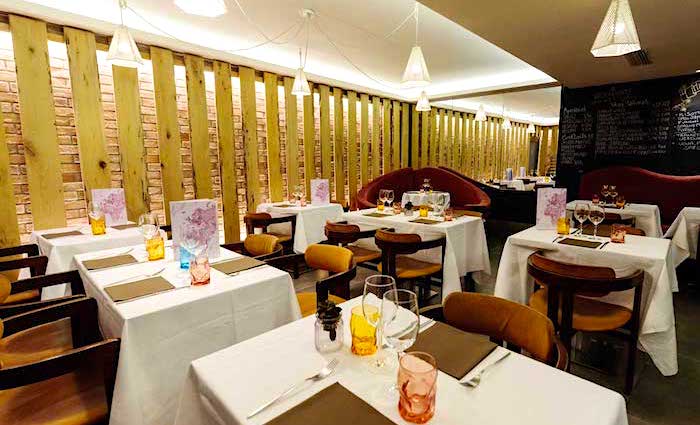 €€€ | Great Atmosphere | Locals and Tourists Alike
Sestante is a great dining option right next to the Gothic San Zaccaria Church. The staff is very professional and you'll find locals and tourists alike enjoying a great meal here.
Principally a seafood restaurant, they buy all their fish from the famous Rialto Market close by and they only use fish from the Mediterranean sea. If you happen to come here in autumn or spring, be sure to try the Moeche, which are small local fish typical of this region.
Address: Campo S. Zaccaria, 4687
Covino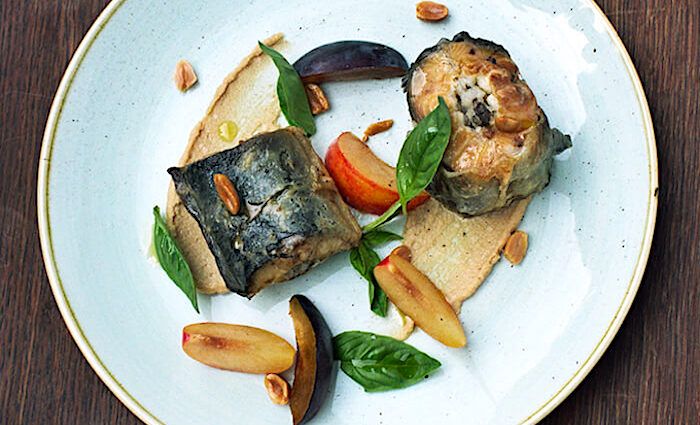 €€ | Cozy Atmosphere | Vegetarian Friendly | Creative European Cooking
This restaurant is a small gem in Castello. They are also part of the Slow Food movement, so they source all of their ingredients as locally as possible. As a result, their menu constantly changes, as does their wine menu.
The restaurant is close to the Arsenal, so it's a great place to stop after visiting the monument. If you're looking for a place to eat in Venice that's a little less traditional, come here. A three-course menu will run you €40 without wine and the kitchen is open format, so you can watch the chefs in action.
Address: Calle del Pestrin, 3829
Bra's Cocktail Bar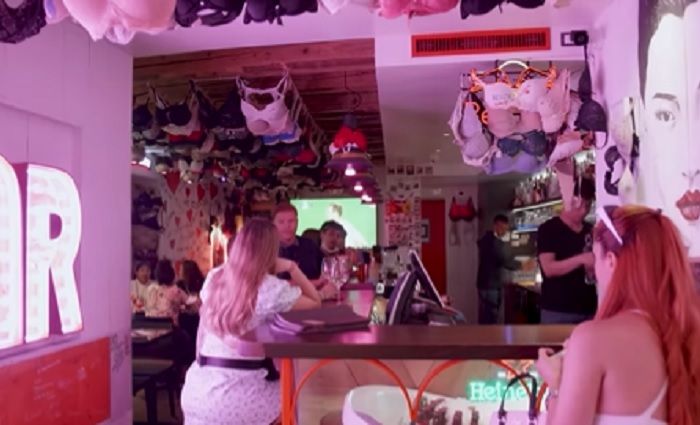 €€€ | Cocktail Bar | Fun Atmosphere | Unique Decor
If you're looking for Venice's nightlife, this is a fun place to enjoy a few drinks after dinner. At Bra's Bar, featured in our video on how to see Venice in a day, hang out and have a cocktail or two handcrafted by their mixologists.
You'll find very few places with this kind of decor—hundreds of bras hanging from the ceiling! Service is super friendly and you're sure to have a good time and a few laughs.
Address: Campo Santi Filippo e Giacomo, 4294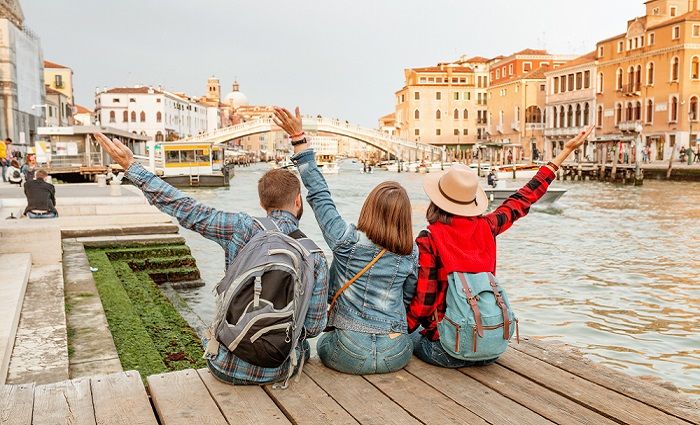 Find the best places to stay
Where To Stay in Venice
Despite the size of this little island, there are endless hotel options to choose from. We've picked the best neighborhoods and hotels to stay in whether you prefer Italian luxury or quiet serenity—or both!