Italy
Fall in Love with Italy
Your Guide to Italy's Top Cities
You could visit Italy dozens of times and still have places left to see and cities you want to explore over and over. What are you waiting for? You know you want to come back to the land of pasta, wine, history, and warm hospitality. Dive into the city or area you want to visit below!
Top Tours in Italy
Whether you start your tour of Italy in Venice, Rome, or Amalfi, we have tours in all the top cities to help you get to know this enchanting country.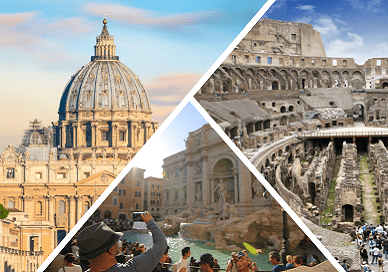 Rome Tours
Our "in a day" tour is best way to get your bearings all in one day. Visit the Sistine Chapel, Colosseum, Trevi Fountain, and more with a truly passionate tour guide. Also, you'll get a feel for the city, so it's a great option on one of your first days in Rome. But of course, you can also choose any Vatican, Colosseum, catacombs, or food tour that sounds perfect for you!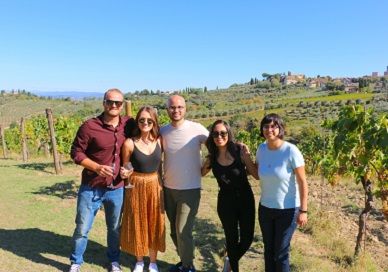 Tuscany Wine Tours
Explore the best that Tuscany has to offer. From wine tasting in Chianti to San Gimignano, you'll leave Tuscany with a new appreciation for the centuries-old traditions that make unforgettable Italian wines. And of course, you'll learn about these historic places thanks to your guide.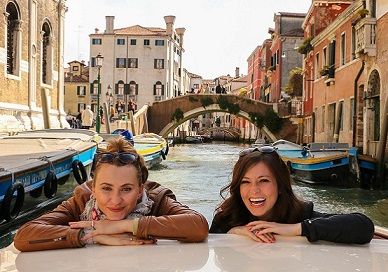 Venice Tours
The Floating City may seem easy to explore since it's smaller than other cities like Rome, but don't be fooled. There's plenty to learn and explore with the help of a local guide and skip-the-line entry. Discover the secrets of the Doge's Palace, step onto the terrace of St. Mark's Basilica, explore Murano's glassblowing industry, and so much more.