Do you love wine, beautiful countryside views, earthy foods, and friendly people? If so, you likely already know about Montalcino which is a town & wine region near Siena in Tuscany. Personally, I love Montalcino and have visited countless times. Here are my recommendations of where to stay in Montalcino including the BEST HOTELS.
---
Our Partnership with Booking.com. If you like our content, please book by clicking on our Booking.com links. The price is the same for you and we get a small commission that helps support our blog. We've partnered with Booking.com because they have the most options, great prices, and a solid loyalty program. Just about every hotel is on Booking so our recommendations are not incentivized.
Where to Stay in Montalcino Including Hotels, Agriturismi, & Vineyards!
Montalcino is both a town and a wine region which makes it a little complicated to plan out where you should stay. Luckily you found our article and we are not only local experts for Montalcino but experts at organizing online content to make your decision-making processes easier. We've broken it down between staying in the village of Montalcino and in the countryside.
How long should you stay in Montalcino? I personally try and limit my visit to Montalcino to 2 nights. Why? If I stay any longer I will spend all my money on wine. Also, you basically drink the entire time you are there which can be taxing more than a couple of days.
The Village of Montalcino
Part of the draw to Italy are these mountaintop medieval towns that appear to be built on the same foundation. This is part of the reason Montalcino is such an attractive place to stay, but more so than that is the amazing wine producers in the area who create Brunello di Montalcino. It is an earthy wine that is dark and rich with flavor.
If you are looking to visit, you probably already know that. The town itself is gorgeous, walkable, and fun. If you are looking for inexpensive accommodation and lots of options, staying in Montalcino is likely for you. The key to a great stay is a great view, which is admittedly difficult to avoid. The hotel recommendations I have here are mostly focused on just that.
Why I love it
People go to Montalcino to drink so it is nice to have many walkable restaurant and bar choices instead of driving.
You can wake up and get breakfast at a local bar which I prefer over a hotel breakfast (cafe, fresh orange juice, e cornetto).
Lots of hotel and acccommodation choices.
Attractions Nearby
Best Restaurants
Best Hotels
Hotel Vecchia Oliviera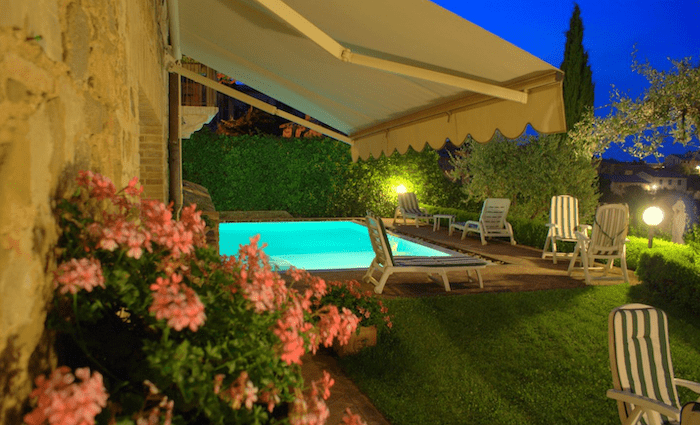 3 Stars | €€ | Great Views | Pool
This is a great hotel on the edge of town with a pool which can be a delight after a day of wine tasting. decent prices with great views. There is a small hill to get into town, but no problem for any in reasonably good shape.
Hotel dei Capitani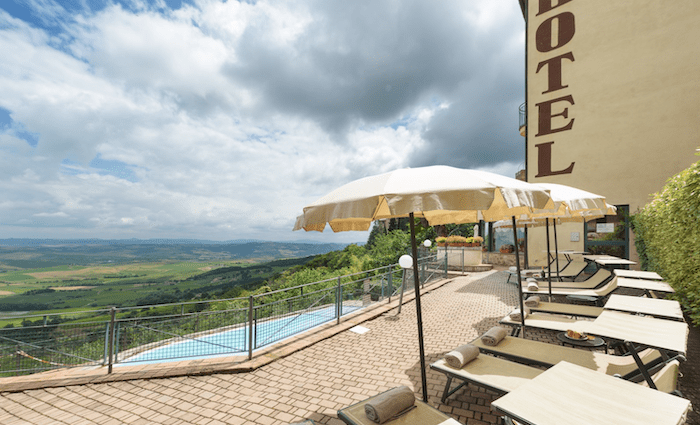 3 Stars | €€ | Great Views | Pool
This is another great option, similar to Vecchia Oliviera, but on the other side of town. This hotel is close to all the action, has a great pool, and has great prices. Another great option.
Scalette di Piazza B&B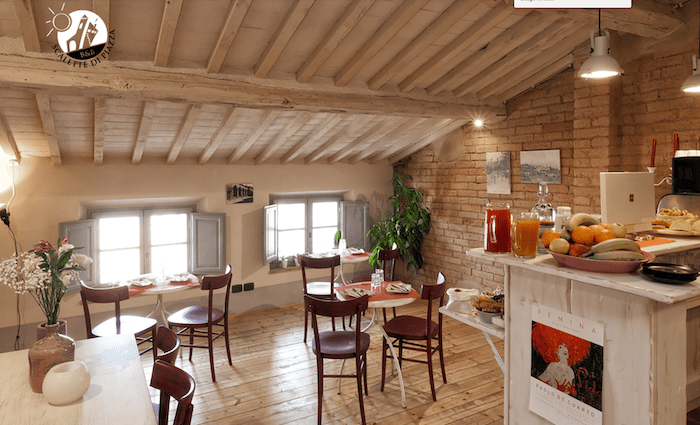 B&B | € | Central Location
Bed & Breakfasts are a great option in the Italian countryside because they are normally comfortable, clean, and characteristic of the area. This one is in the city center with exposed beams and all the great things you'll appreciate in wine country!
Casanova di Neri Relias Hotel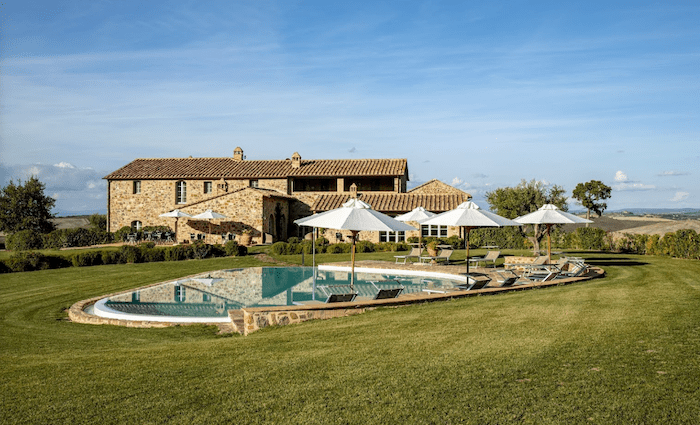 €€€ | Montalcino Countryside | Must Rent a Car | Pool
Casanova di Neri is one of Montalcino's premier wine producers and one of my personal favorites. It is not in the city of Montalcino, but a 2-minute drive away. A great option if you want to be close to Montalcino town, but in the countryside on a vineyard!
Le Chiuse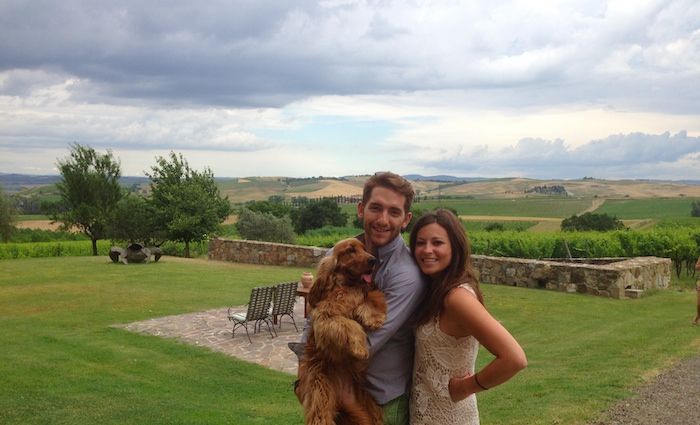 € | Montalcino Countryside | Rustic Apartments | Must Rent a Car | Pool
Le Chiuse is one of my favorite vineyards in all of Montalcino. The estate is quaint and rustic. You can rent an apartment for 90€ – 100€ per night pay in cash at arrival. The apartments mostly have two bedrooms but you can see the details on their website. It's not in "Montalcino town" but about a 15 min drive away.
Tours of Chianti & Florence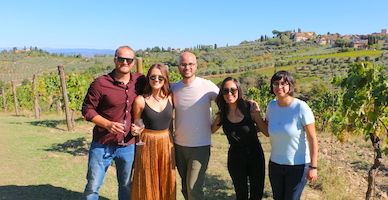 Top Rated Experience
Chianti Day Trip from Florence with Vineyard Lunch
Want to have an epic experience in Tuscany? Remove the guesswork and logistics by joining us on a day trip to Chianti from Florence including Siena. Transportation, lunch, and lots of wine included!





See Prices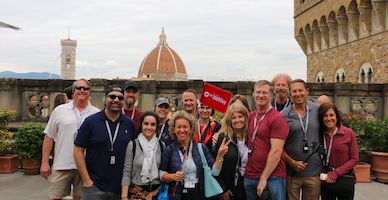 Best Selling Tour
Florence in a Day Combo Tour with David & Uffizi
This tour is your best value in Florence. See Michelangelo's David statue in the Accademia Gallery with a licensed guide and the Uffizi Gallery. It also visits the Florence Cathedral (outside), Baptistry Doors, Ponte Vecchio, and more. All your admissions are included to skip the lines and visit these great museums with an English speaking guide.





See Prices
Countryside & Vineyard Accommodation
Why I love it
Fresh air, great views, and characteristic accoommodation
Possibility to stay on a vineyard!
Attractions Nearby
Abbey of Sant'Antimo
Tons of Vineyards!
Best Restaurants
Best Hotels
Capanna Suites
€€€ | North of Montalcino | Great Views | Luxury | Pool
Capanna is a larger producer of wines in Montalcino who has done very well in the past decades. With open minds and ambitious goals, they built one of Montalcino's most luxurious places to rest your head. It features an epic pool, restaurants, an outdoor deck overlooking wine country, and of course endless reserves of their wine.
Castello di Velona Resort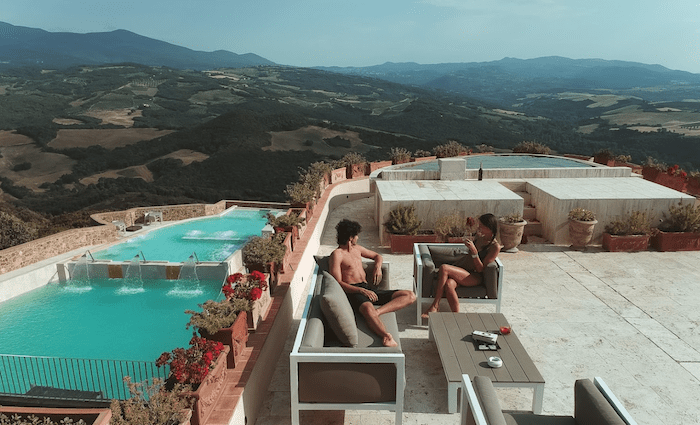 €€€€ | Super Luxurious | Pools | Views | The Works!
If you are looking for an amazing experience, Castello di Velona is a great option. It's a castle overlooking vineyards as far as the eye can see with tons of amenities. If you have the money it is a no-brainer!
I Due Cipressi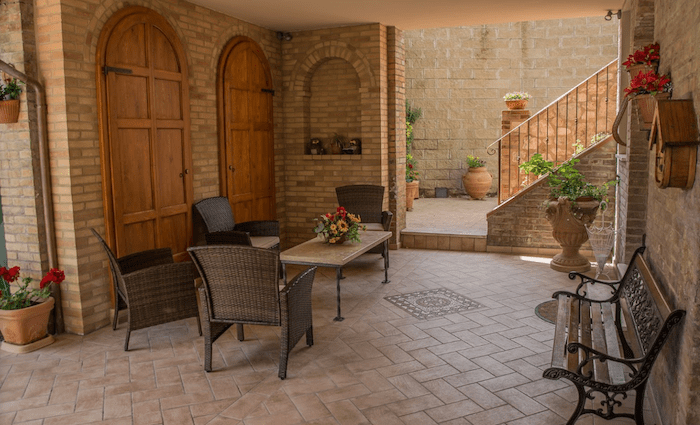 € | 3 Star | Torrenieri | Quaint
Looking for a quaint and inexpensive countryside stay characteristic of Tuscany? You found it!
Il Borgo by Castello Banfi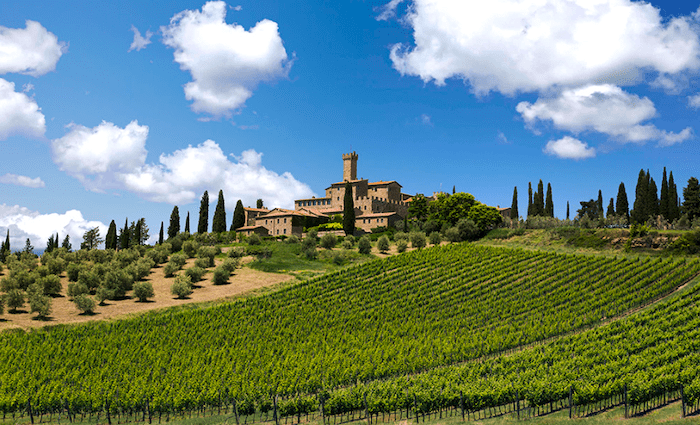 €€€€ | Montalcino Countryside (SW) | 5 Star Accommodation | Michelin Dining | Epic Pool
Castello Banfi is by far the largest producer of Brunello wines on the planet as they own the most territory. Their grounds are absolutely immaculate and their structure is beautiful. A famous line of cypress trees lines their kilometer or so long driveway into their estate.
Villa Le Prata Winery & Hotel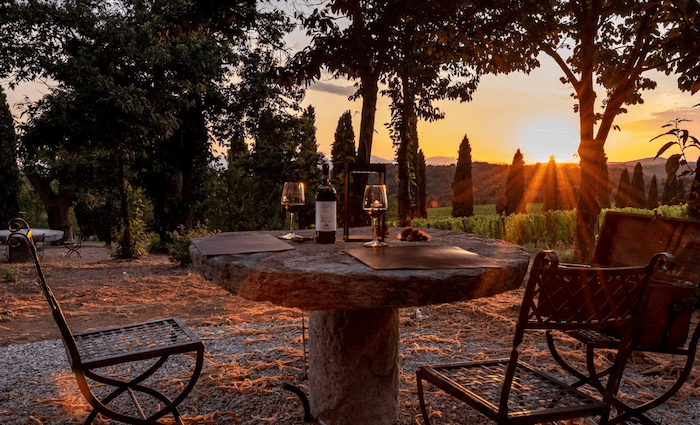 €€€€ | Luxury Residence | Pool | Epic Views
Looking for a zen-like vineyard with a hotel on site? Villa le Prata is a great choice for anyone looking to relax comfortably in a pristine setting. It is a special place for a lack of better words.
Borrgo Canaliccchio di Sopra Relias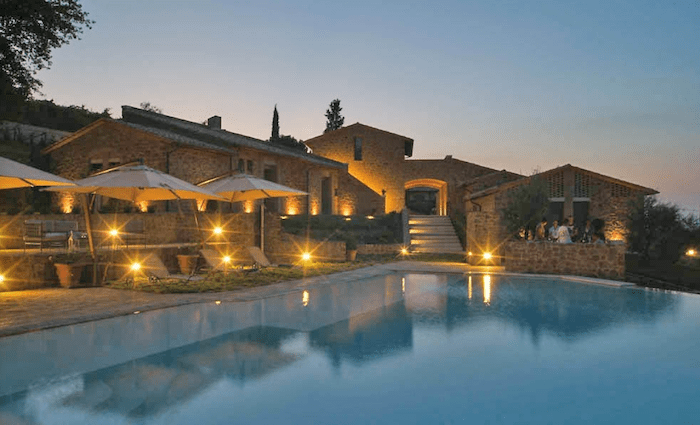 €€€ | 5 Star | Pool
This is a beautiful property that is tranquil and luxuriouos in a low-key Tuscan way. The hotel is as curated and perfect as the vineyards themselves. A great choice.
Check Out Our Best Cinque Terre Tours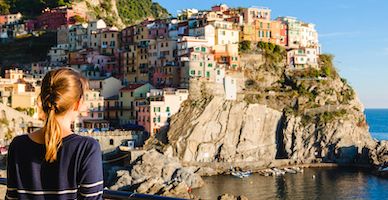 Top Rated Tour
Cinque Terre Tour with Locally Produced Limoncino Tasting from La Spezia
With a fun and expert tour leader, discover the villages of the breathtaking Cinque Terre. You can also sunbathe on the beach and learn the differences between Limoncino and Limoncello. Decide for yourself which spirit reigns supreme!





Starting at €49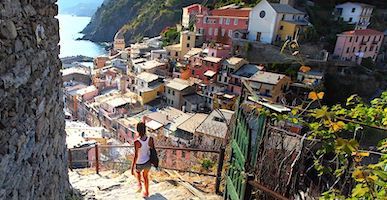 Top Rated Tour
Cinque Terre Hiking Tour from La Spezia

One of Italy's most treasured gems and a UNESCO World Heritage Site, Cinque Terre is a Must See on your trip to Tuscany. On this excursion, travel in an air-conditioned private coach directly from central Florence for a truly memorable experience in a small group with an expert tour leader.





Starting at €55