No matter what you want to do, you can likely find it in San Francisco. Beaches, parks, skyscrapers, you name it! However, sometimes you're tired of the city and want to get out in nature for a bit. Not only are there lots of great beaches and hiking opportunities within San Francisco, there are also many national parks and nature vibes outside of San Francisco to explore when you need to hit up an outdoor activity. This article will explore our favorites!
---
Pro Tip: It's easier to organize your trip when you have all your resources in one place. Bookmark this post along with our San Francisco Guide for more planning resources, our best San Francisco tours for a memorable trip, and the best day trips from San Fran.
The Best National Parks to Visit and Outdoor Things to Do Near San Francisco
Some of the most famous national parks in the United States are located just a few hours away from San Francisco. Most of the places on this list are ideal as a day trip from the City by the Bay. Alternatively, you can turn some of these places into a weekend road trip and explore as much of northern California as you can during your trip. On this list, you'll find great beaches, hiking spots, a farm or two, and even an opportunity to see things from a different perspective from a hot air balloon!

Along with each of the activities we have listed, we also included the length of time it takes to drive there from downtown San Francisco. If you are staying in a hotel that's near Union Square, Montgomery Station, or the Embarcadero Waterfront, these drive times should be accurate, barring any weather or traffic problems!
Keep reading to discover our 15 favorite national parks and nature vibes outside of San Francisco when it's time to do some outdoor activities. This list is definitely for those who are looking to spend a day (or two or three) exploring all the wonders of nature that northern California has to offer.
Not ready to book a tour? Find out if San Francisco tours are worth it.
Our Partnership with Booking.com. If you like our content, please book by clicking on our Booking.com links. The price is the same for you, and we get a small commission that helps support our helpful blog content. We've partnered with Booking.com because they have the most options, great prices, and a solid loyalty program.
15. Go Hang Gliding and Hiking at Fort Funston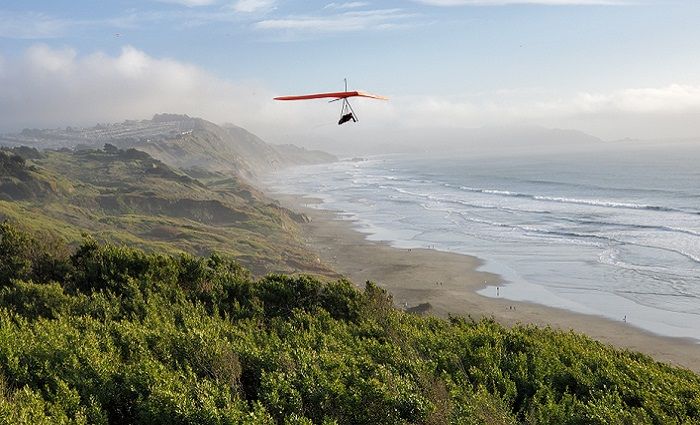 Beach Overlook | Dog-Friendly | Horseback & Hiking Trails | 20 minutes (11.9 miles)
This is our top pick for hikers who also love the beach! A former military base, Fort Funston sits atop 200-foot sand dunes. Therefore, it's also an epic spot for hang gliding! Overlooking Funston Beach, Fort Funston contains 4 trails for hiking and horseback riding. If you have your dog or kiddos in tow, you might want to opt for the Fort Funston Trail, which is little more than just one mile both ways.
If you are hoping to get your exercise in, you may be interested in braving the Coastal Trail, which is around 12 miles round-trip. Funston Beach is just a 12-minute walk from Fort Funston, so if you can head down to the sand if you want. Both the beach and Fort Funston are dog-friendly, and your furry friends can even go off-leash! Keep in mind that it can get very windy here, so bring your jacket!
Ideal adventure for: friends, couples, and dog owners who want to exercise, admire the beach, and watch hang gliders (or go hang gliding themselves!)
Why Fort Funston Is Cool:
Something unique to do while in San Francisco that not everyone does
You can hike and see the beach in one go!
Adrenaline junkies can experience some of the best hang gliding in the United States!
How To Get There:
If driving, the fastest route to Fort Funston is via I-80 W. You can also take the BART Train to the 58 bus, which takes around half an hour and costs $6.50.
14. Visit the Oldest Public Japanese Garden in the United States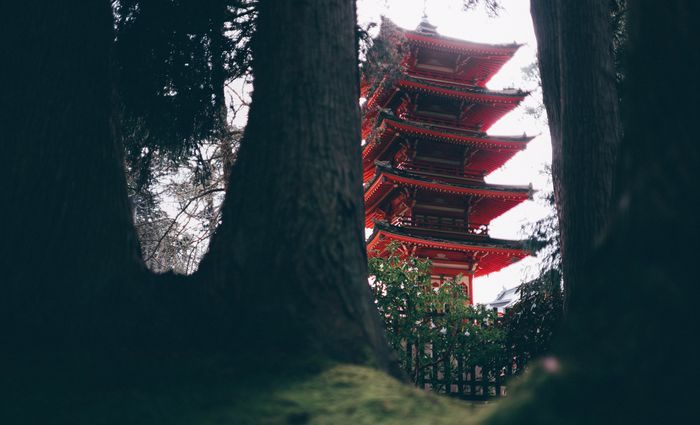 Huge Garden | Tea House | Family Fun | 22 minutes (4.8 miles)
If you don't have time to get out of the city, but you still want to see something truly inspiring, head to the Japanese Tea Garden. San Francisco's Japanese Tea Garden is the oldest public Japanese garden in the entire United States! Spanning 5 acres, this iconic garden is located inside of San Francisco's Golden Gate Park.
The Japanese Tea Garden was initially created in 1894 as a "Japanese Village" exhibit for the California Midwinter International Exposition. Back then, however, it was only one acre.
Today if you head to the Japanese Tea Garden, you can meditate and enjoy a cup of tea in the tea house, hang out in the pagoda, or take pictures on the drum bridge. Admission is $10 for adults, $7 for kids and seniors, and free for children under 5. Please note that pets are not permitted.
Ideal adventure for: families and couples who want to spend a relaxing afternoon in a large garden
Why The Japanese Tea Garden Is Cool:
You can escape to nature without leaving the city.
How often do you get to spend time somewhere that's been around since 1894?
How To Get There:
If driving, the fastest route is down Geary Street towards Masonic. You can also take the N MUNI train, but note that you will have to walk 10 minutes from the bus stop to the Japanese Tea Garden.
Popular San Francisco Tours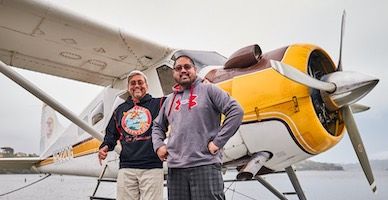 Best Selling Tour
Morning in Marin: Muir Woods, Seaplane, and Sausalito Ferry Tour
A VIP experience with a local storytelling guide. With hotel pickup included from San Francisco, begin your day in style. Head to the Muir Woods before the crowds and spend an hour amongst thousand-year-old Giant Sequoia trees. Next, hop onto a seaplane, take in the beauty of the bay, and see the top sights from above. Once landed, enjoy a locally-sourced lunch in Marin. The day ends in Sausalito for free time to explore before ferrying back to San Francisco.





Starting at $449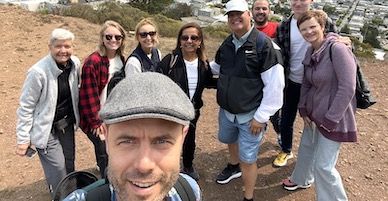 Likely to Sell Out
San Francisco in a Day Tour with Golden Gate Bridge and Alcatraz
In a small group, hop on board and see San Francisco with a local expert. Visit the Golden Gate Bridge, the Twin Peaks, and countless hidden gems on this full-day exploration. The last stop of the day is Alcatraz. Embark the ferry and see the stunning surroundings of San Francisco Bay before reaching the infamous prison. Once you disembark, enjoy the famous Cellhouse Audio Tour where you can explore the entire prison and island. Hotel Pickup Included.





Starting at $179
Not ready to book a tour? Find out if San Francisco tours are worth it.
13. Drive Down Highway 1 and Explore Monterey and Carmel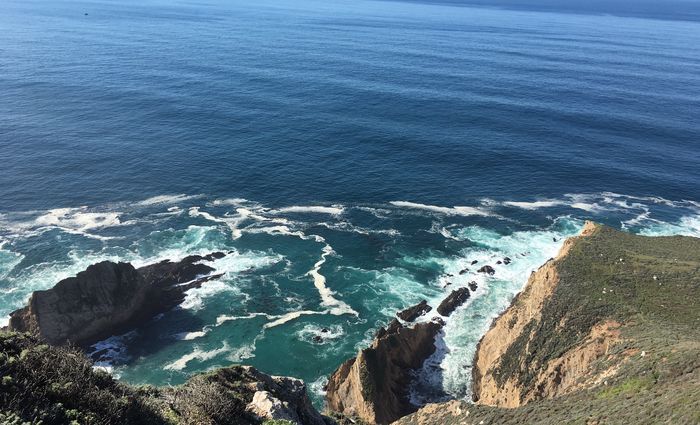 Scenic Beach Views | Acclaimed Aquarium | Quaint Seaside Towns | 2 hours (120 miles)
Driving down Highway 1 is a road tripper's dream. There are so many beautiful places to stop and see along the way! One of our favorite stops is Monterey. You can go whale-watching or kayaking in Monterey Bay, or visit the Monterey Bay Aquarium, which is hailed as one of the top 50 aquariums in the whole world. Quite the street cred! You can also go shopping or out to lunch at the famous waterfront shopping area: Cannery Row.

Just a short 12-minute drive from Monterey is the cute seaside town of Carmel-by-the-Sea. We love to just explore the town or visit Carmel Beach, but our absolute favorite activity is going hiking at the beautiful Point Lobos State Natural Reserve.
We recommend taking the popular Point Lobos Loop Trail for more adventurous hikers, since the trail is moderately tricky and is almost 7 miles. Additionally, if you have littles in tow, we suggest the Cypress Grove Trail, which is less than a mile.

Please note that it takes a little over 2 hours to drive from San Francisco to Monterey if you're not stopping along the way. However, Highway 1 is located right on the Pacific coastline, so there are many gorgeous beaches to stop at along the way, which might make it take a little longer. Highway 1 can be a bit treacherous to drive on, so be careful—and don't forget your camera!
Ideal adventure for: families and couples who want a scenic road trip and hiking experience.
Why Monterrey, Carmel-by-the-Sea, and Point Lobos is Cool:
You'll get to see beautiful scenes worthy of a postcard
It's common to spot sea creatures like sea otters and whales in the wild when in Monterey and Carmel!
How To Get There:
Drive south on Highway 1 towards Monterrey, stopping along the way for views and photos!
12. Hike and Explore Waterfalls in Big Sur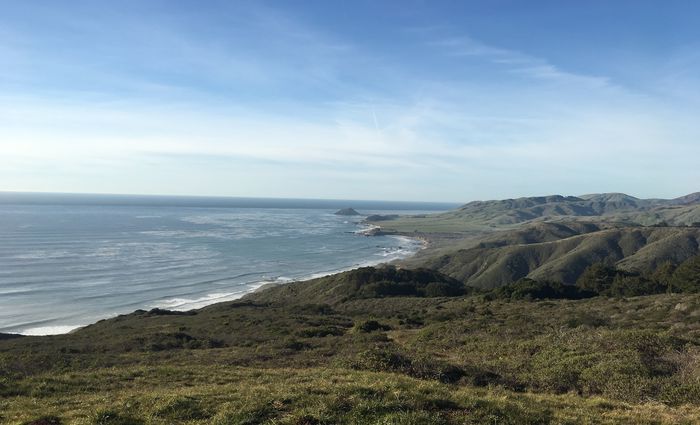 Scenic Drive | Hiking Trails | Ocean Views | 3 hours (144 miles)
Another iconic destination you can visit via Highway 1 is Big Sur, which is a beautiful spot for hiking and ocean watching. Located between Carmel and Hearst Castle, the Big Sur spans 90 miles and includes several state parks, beaches, and waterfalls.
Please note that most of the state parks within Big Sur have an entry fee, except for Garrapata State Park. Among our favorite things to do in Big Sur are hiking through Andrew Molera State Park to the Big Sur River, checking out Pfeiffer Beach, and taking the short hike to go admire McWay Falls.
This is a great adventure to turn into a weekend if you want. Spend one day in Monterrey and at Point Lobos, then spend your next day here in the magical land of Big Sur. We recommend the Spindrift Inn in Monterrey. It's a cool boutique inn right on the beach.
Ideal adventure for: families, friends, and couples who want to hike in a stunning environment
Why Big Sur Is Cool:
There's so much to see! You could spend a full day here and still not be able to see it all!
The views are like nothing else you'll see anywhere else!
How To Get There:
Drive south on Highway 1 towards Big Sur and make sure you stop along the way to take photos!
11. Drive Over the Golden Gate Bridge and Explore Rodeo Beach in Sausalito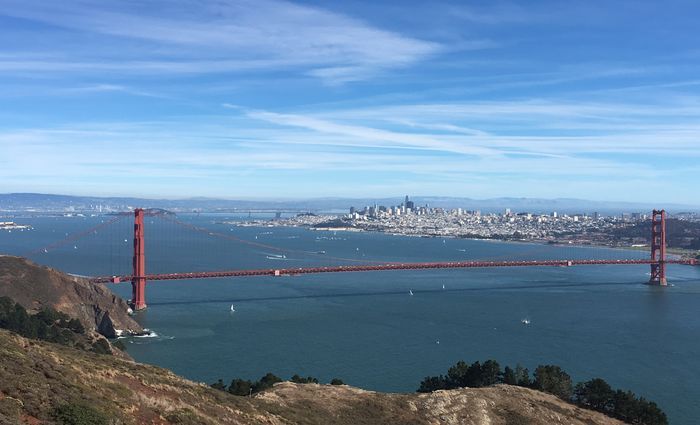 Iconic Drive | Explore a Quaint Town | Soak in Awesome Views | 22 minutes (10.9 miles)
Everyone's heard of the Golden Gate Bridge, but do you know what's on the other side of it? Sausalito is a cute town with houseboats, quirky shops, and lots of restaurants. You can go window shopping, grab lunch, and do some exploring in the surrounding areas.
For outdoor things to do here, Sausalito is also home to Rodeo Beach. It's a pebble beach with lots of great bird watching and nearby hikes. You can get there via the Headlands Rodeo Beach Ramble Hike. We also recommend the Coastal Trail Marin Hike for an easier hike—it's less than 2 miles. Also, from Sausalito, you can see an amazing view of San Francisco!
Ideal adventure for: families, couples, and friends who want to escape the city but not go too far
Why Rodeo Beach in Sausalito Is Cool:
You can cross the iconic Golden Gate Bridge
Explore an adorable town
Check out a cool beach and hiking trails
How To Get There:
The best way to explore Sausalito is by booking a tour. It includes a hotel pickup, and a trip to the Redwoods as a bonus way to explore nature outside of San Francisco.
Not ready to book a tour? Find out if San Francisco tours are worth it.
10. Soak Up the Sun in Santa Cruz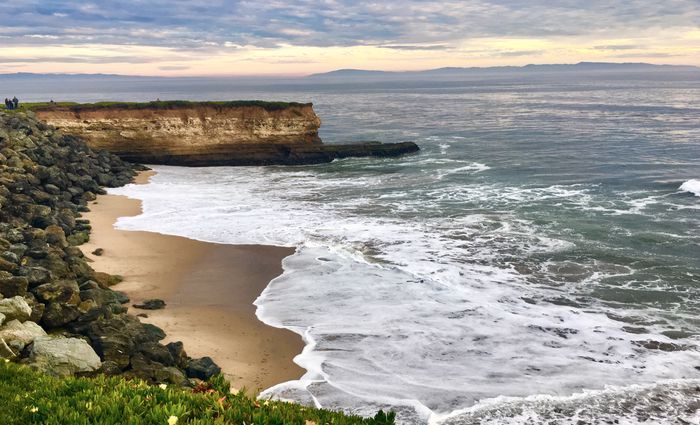 Gorgeous Beaches | Santa Cruz Beach Boardwalk | Hiking Trails | 1.5 hours (76.1 miles)
You've probably heard of Santa Cruz, California in Beach Boys songs or seen it in movies. This beautiful town is full of beaches and hiking trails and is only an hour-an-a-half drive from San Francisco! Relax on the sand while gazing at the ocean or just walk along the many beaches.
Kids and adults alike will love the beachfront amusement park: the Santa Cruz Beach Boardwalk! It also has an arcade as well as lots of rides, including the famous Giant Dipper Roller Coaster.

Santa Cruz also has lots of spots to go hiking. We recommend The Forest of Nisene Marks State Park where you can find 40 different hiking trails. Experienced hikers will love the Bridge Creek Trail to Maple Falls, which is a loop that's 11 miles long.
Children or less experienced hikers may find the Old Growth Trail easier, which is a little longer than a mile. Santa Cruz also has many beachfront restaurants that make for great meals with a view, as well as a cute downtown area.
Ideal adventure for: families, friends, and couples who love hiking, beaches, and nature
Why Santa Cruz is Cool:
Small town vibe that's, very different from the big city
Wonderful place to go hiking
How To Get There:
You can also take Highway 1 to get to Santa Cruz, but perhaps a more common route is I-280 then Highway 17. Be warned that this road has a lot of twists, so drive carefully!
9. Go Jet Skiing at Lake Berryessa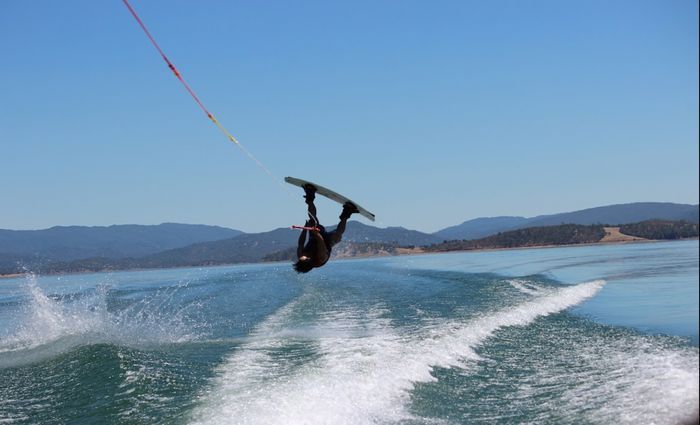 Good for Thrill Seekers | Swimming and Chilling | Hiking Trails | 1 hour 25 minutes (71 miles)
Lake Berryessa is the biggest lake in Napa County, California, which is also one of the largest wine destinations in the world. Lake Berryessa is also one of the biggest bodies of fresh water in the entire state of California! It also serves as a drain for the Monticello Dam, which is why you may notice a giant hole inside of the lake. Don't worry—apparently, nobody has ever fallen in!
Once at Lake Berryessa, adrenaline junkies can rent jet skis. More laid-back water sports such as kayaking, canoeing, and paddle boarding are popular here as well. It's also a popular spot for simply relaxing by the lake.
There are also several hiking trails around the lake, such as the popular Pope Creek Canyon, that gives hikers awesome views of the lake. If you're there in the spring, you can also see fields of wildflowers. You get serious nature vibes outside of San Francisco here.
Ideal adventure for: families who love a chill lake day and thrill seekers who want to do water sports
Why Lake Berryessa Is Cool:
Peaceful lake vibes
Something for everyone in your group: boating sports, hiking, relaxing!
How To Get There:
Follow I-80 east, then take Highway 121 north to Lake Berryessa. Please keep in mind that the road may have tolls.
Planning your trip to San Francisco? Check out our top things to do in San Francisco, plus the top foods to try, and the best hotels in the city!
8. See Enormous Trees at Sequoia National Park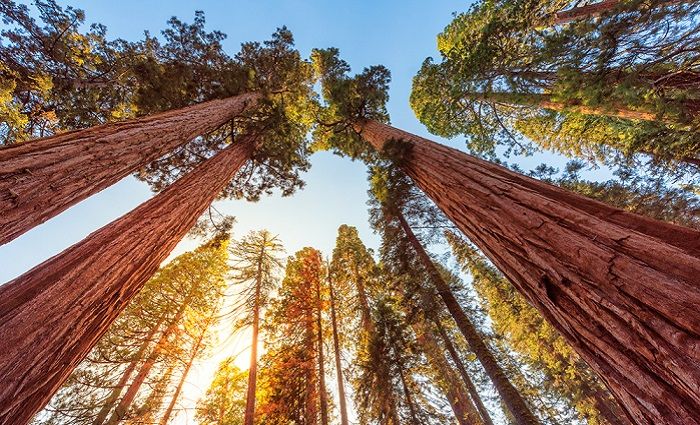 Huge Sequoia Trees | Crystal Caves | Hiking & Camping | 4 hours and 15 minutes (260 miles)
For a longer trip to really be wowed by nature, take a drive to Sequoia National Park. Located in the Sierra Nevada mountains, Sequoia National Park boasts Giant Sequoia trees, many of which stand at 275 feet tall. (Sequoias are cousins to the coastal redwood trees found in other forests.) Adventurers to Sequoia National Park can hike to Tokopah Falls through the Tokopah Valley Trail, which is around 4 miles.
Camping can be found throughout the National Park, as well as at the nearby King's Canyon National Park, another great place for hiking. All members of your family will likely also enjoy Crystal Cave, a marble cave that is only accessibly with a guided tour.
Check the National Park Service website to make sure the area you want to visit is open with current weather or fire conditions. There are things to do at Sequoia National Park in the summer or winter, so head here any time of the year.
If you're looking for a tree you can drive through, you'll find the infamous tunnel log here. It's a fallen tree that was carved out to make room for some vehicles that are under 8 feet tall. There's an alternate path if your vehicle is taller than that. This is an ultimate national park to visit outside of San Francisco.
Ideal adventure for: families, couples, and friends who want to hike through some of the biggest trees in the world
Why Sequoia National Park Is Cool:
Some of the tallest trees in the world! Need we say more?
Check out Crystal Caves for a unique adventure

How To Get There:
Take I-580 E and CA-99 S, then follow CA-198 E and Sierra Dr to Generals Highway in Three Rivers to get to Sequoia National Park
7. Pick Your Own Produce at a U-Pick Farm in Brentwood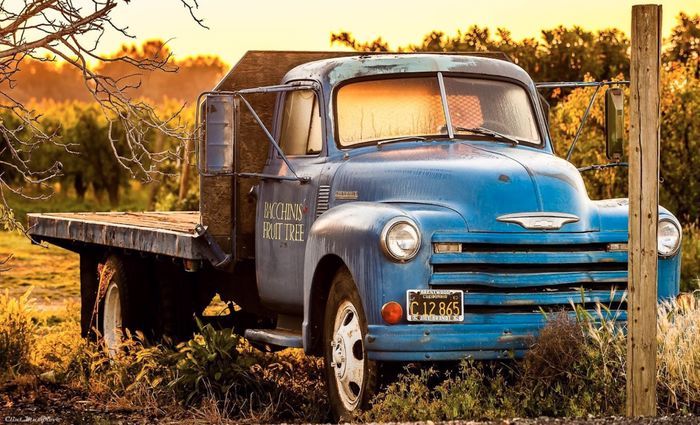 Seasonal Activity | Family Fun | Unique Excursion | 56 minutes (55 miles)
Have you ever gone to a local farm to pick produce? It's a super fun outdoor activity and there are several places near San Francisco. Located in Contra Costa County, Brentwood is known for its U-Pick Farms. These fun farms let you pick your own produce to take home, which can range from cherries to pumpkins and everything in between.
Bacchini's Fruit Tree, for example, has cherries, blackberries, nectarines, and walnuts, among others that people can come pick. Bacchini's, like many other U-Pick farms, is seasonal. This just means you'll have to check with the farm to make sure it's open before you head over there.
Harvest Time Brentwood is an awesome resource that can tell you all about which farms are in season and help you plan your trip. The U-Pick Farms in a Brentwood are a great way to do a fun nature-vibes activity near San Francisco and support a local farm at the same time! Oh, and you get to eat some delicious produce, too.
Ideal adventure for: families teaching their children about farming
Why U-Pick Farms in Brentwood Are Cool:
You can see directly where your food comes from and learn about the experience of harvesting it
You get to eat fresh fruit and other produce
This isn't an activity that everyone does, so it's one for the books!
How To Get There:
Take I-80 E towards Brentwood.
6. Plan a Weekend Getaway to Tahoe and Cruise to Emerald Bay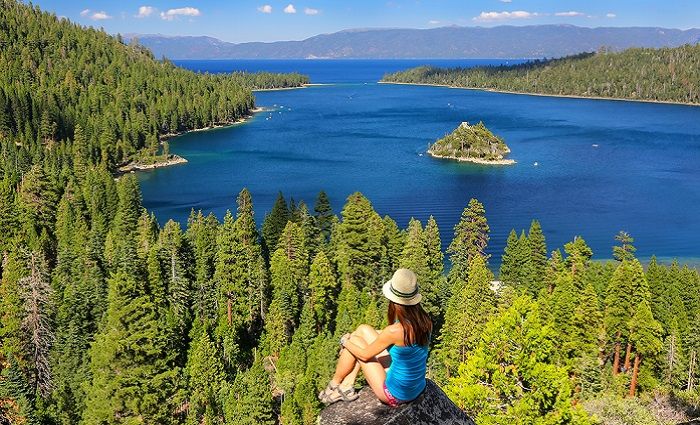 Swimming and Boating | Family Fun | Beautiful Views | 3.5 hours (187 miles)
It's no secret that Lake Tahoe is an amazing weekend trip from San Francisco. Tahoe boasts incredible hiking, camping, and opportunities to relax by the lake. But did you also know that from Tahoe, you can take a 2-hour cruise to the idyllic Emerald Bay? You can't drive to it, so taking the iconic riverboat ferry or hiking down to the beach is the only way to get there.
Once there, you can go swimming or explore Emerald Bay and the beach. There's also an old Viking fort you can explore on the beach. The house on the top of the island in the bay used to be a tea room that you could visit, but now it's just to take pictures of. Most of the cruises to Emerald Bay from Tahoe include food or beverages to make a sweet afternoon ride. This is a perfect weekend excursion to get back to nature outside of San Francisco.
Other outdoor things to do in Lake Tahoe include taking the gondola to the top of Heavenly Ski Resort (if you don't want to hike), or biking the mountain trails. We also recommend the easy hike to Fallen Leaf Lake, just south of Emerald Bay. Of course, there's the lake itself where you can rent kayaks, SUPs, boats, or jet skis. There's even horseback riding if you're up for a bigger adventure.
Since this is definitely a weekend trip, not a day trip from San Francisco, we recommend booking a hotel in South Lake Tahoe. Try the Marriot Grand Residence Club if you want to be close to the best shops and the gondola or Edgewood Tahoe Resort for a 5-star beachfront experience.
Ideal adventure for: couples wanting a romantic experience or families wanting to explore all that Lake Tahoe has to offer
Why Lake Tahoe Is Cool:
Stunning views at one of the deepest lakes in the U.S.
Great photo opportunities at the beach or in the mountains
Secluded vibes while still near everything you need in a mountain resort town
How To Get There:
Follow I-80 E to the US-50 to get to Lake Tahoe and keep in mind that the road may have tolls. The cruises to Emerald Bay leave from Ski Run Marina or Zephyr Cove.
5. See the World's Tallest Living Trees at Muir Woods National Monument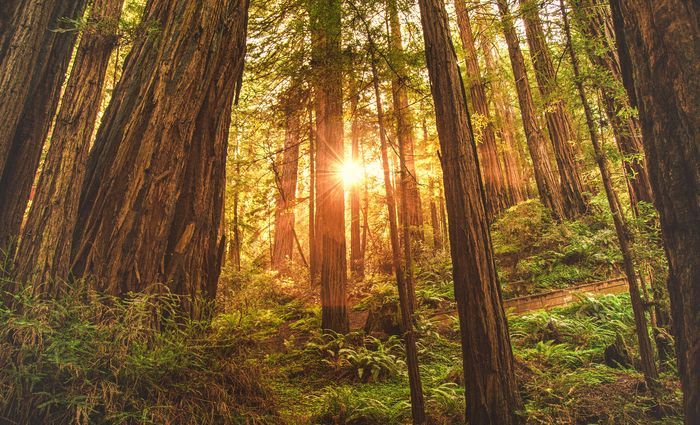 Hike Among the Tallest Trees | Stunning Views | Peaceful Excursion | 40 minutes (16.8 miles)
Named after John Muir, one of the country's most famous environmental conservationists, Muir Woods National Monument is home to 240 acres of old-growth coastal redwood trees, which stand around 258 feet tall. Not quite as tall as the Giant Sequoias at Sequoia National Park, but still pretty dang tall! (Of course, the tallest tree is found in Redwood National Forest: the Hyperion that stands 379 feet high!)
This is one of the last places in the Bay Area where you can see these types of trees, so Muir Woods is truly somewhere to go if you want to get off the grid for the day. You likely won't have cell reception, and it's pretty hard to get to without a tour.

Once you're there, you can admire the beautiful trees, bask in the tranquility, and go hiking along the many trails. We suggest the Muir Woods Fern Creek Loop if you want an easier trail, as it is about a mile long. If you have all day, take the Dipsea Trail, which is just under 10 miles.

Ideal adventure for: couples, families, and groups of friends who want to enjoy a peaceful day among the trees
Why Muir Woods Is Cool:
Stunning views
You can see some of the tallest trees in the world, and it's hard to see them in many other places
Hard to get to
How To Get There:
The easiest way to get to Muir Woods is with a tour that takes care of reservations. Without a tour, there's an entrance fee and reservations are required.
Not ready to book a tour? Find out if San Francisco tours are worth it.
4. Explore the Caves at Pinnacles National Park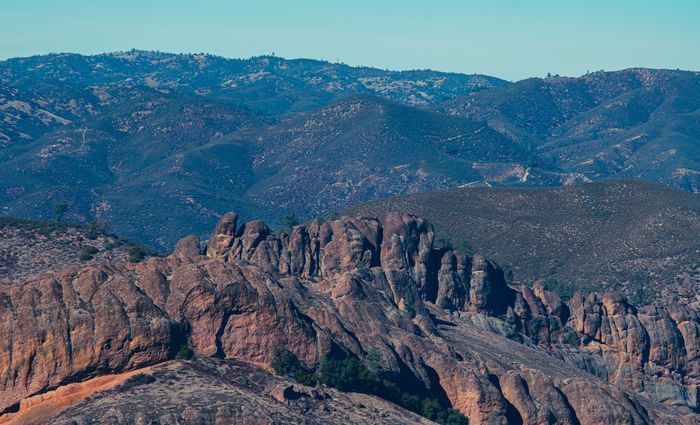 Hiking Trails | Great for Rock Climbers | Exciting Excursion | 2 hours 16 minutes (124 miles)
Located east of Salinas Valley in Central California, Pinnacles National Park is a popular spot for rock climbing. Hikers also love coming here because of the variety of hiking trails, and the chances to see animals and birds like the California Condor, golden eagles, and peregrine falcons! Much of the park is made of ancient volcanic fields, which also created numerous caves and caverns to explore.
We recommend the Condor Gulch Trail to High Trail Peaks Loop, although this is a difficult hike and not recommended for kids or beginners. Pinnacles National Park is also home to two caves, Bear Gulch Cave and Balconies Cave. Inside Bear Gulch Cave, you'll probably spot bats hiding in dark spaces above.
The hikes to both caves are easy and short (less than 2 miles) but still exciting. Check the website ahead of time in case of closures.
Ideal adventure for: friends and couples who are intrepid hikers
Why Pinnacles National Park Is Cool:
Bat caves!
A chance to see California condors and golden eagles
Beautiful wildflowers in the spring throughout the volcanic lava fields
How To Get There:
Take US-101 South towards San Benito County to get to Pinnacles National Park.
3. Sample Wine Then Ride a Hot Air Balloon in Napa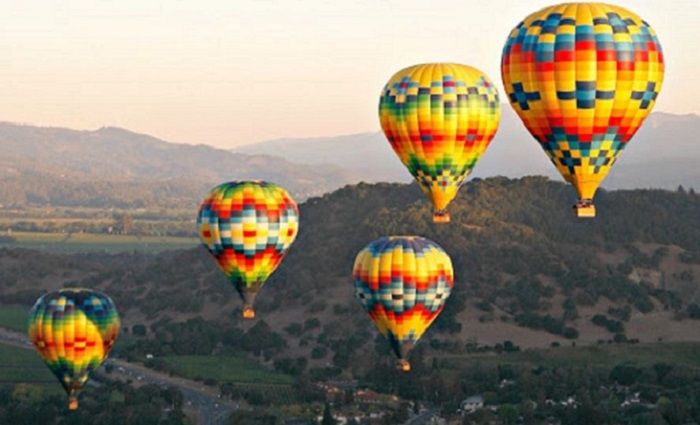 Top Wine Destinations | Breathtaking Views | Fine Dining | 1 hour 15 minutes (57.2 miles)
Napa and Sonoma are two of the top wine destinations on the planet, and both are less than two hours away from San Francisco! Not only do Napa and Sonoma have plenty of opportunities to sample some of the world's best wine, but they also offer fine dining and postcard-worthy views of the countryside. It's here in little Yountville that you'll find the famous 3 Michelin star French Laundry restaurant.
If you want to see Napa Valley from a different perspective, you can book a ride in a hot air balloon, which is definitely a great outdoor activity near San Francisco. You can even enjoy a bottle of champagne and/or a delicious breakfast after your hot air balloon adventure. There's a reason some people refer to Napa Valley as Disneyland for adults!
Ideal adventure for: couples wanting a romantic excursion, and groups of friends who want to unwind from the city
Why Napa and Sonoma Valleys are Cool:
Exclusive activities in one of the world's most famous places
Postcard-worthy views
The best food and wine tours in California
How To Get There:
Get to Napa by taking I-80, then following signs to Napa on Highway 29. Use highways 101, 37, and 121 to get to Sonoma. Or book a tour to get to either valley for the day.
Not ready to book a tour? Read more in our San Francisco Guide.
2. Take a Safari Tour Through Elkhorn Slough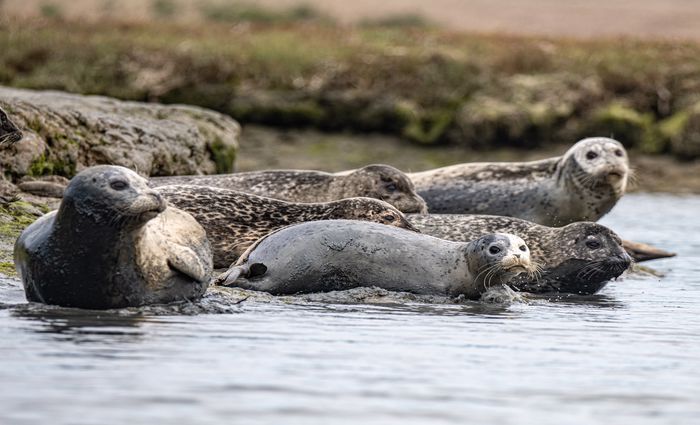 Family Fun | Chances to See Wildlife | Amazing Photo Op | 1 hour 52 minutes (106 miles)

Located in Monterey Bay, Elkhorn Slough is home to hundreds of species of plants and animals, including the largest group of sea otters in California. Take a safari on a pontoon boat to learn all about the plants and animals with a guide and take some awesome nature photos. Now if that isn't a super nature vibes thing to do outside of San Francisco, I don't know what is.
After the tour, you can hit up the nearby Moss Landing State Beach or indulge at any of the great restaurants that are close by. The Elkhorn Slough safari tours are available year-round to view otters, sea lions, harbor seals, herons, egrets, and much more. However, it can get a little cold, so don't forget to bring a warm jacket to fight off the breeze!
Ideal adventure for: wildlife-loving couples and families
Why the Elkhorn Slough Is Cool:
See sea otters and other animals up close and personal!
Learn about the wildlife you're seeing with an experienced guide
How To Get There:
Take US-101 South towards Moss Landing to get to the Elkhorn Slough estuary.
1. Witness the Majesty of Nature in Yosemite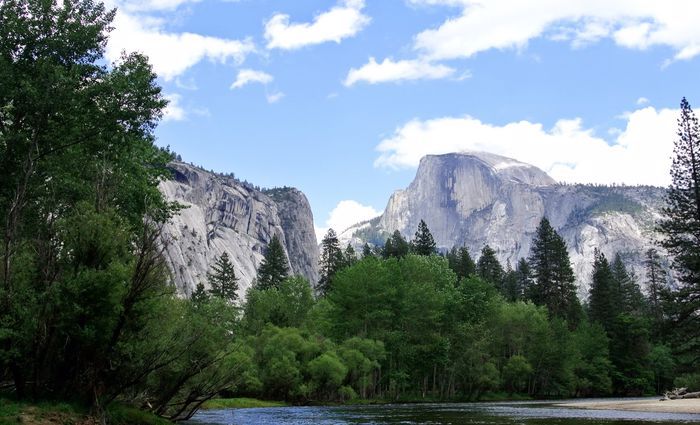 Hiking Trails | Stunning Views | Endless Activities | 4 hours (192 miles)
This is another longer drive that's totally worth one of the best activities to see national parks and nature vibes outside of San Francisco. Yosemite National Park is 1,200 square miles of breath-taking views, stunning mountains, 1,000-foot waterfalls, and 3,000-year-old trees.
It's where you'll find iconic natural features like Half Dome, El Capitan, Bridalveil Falls, more Redwoods, and even an Ansel Adams gallery since he took such iconic black-and-white photos of these places.
You can easily go hiking, camping, rafting, and even ziplining! At Yosemite Ziplines and Adventure Ranch, visitors can take a 2-hour ziplining tour and see Yosemite Valley from a bird's eye view. Make sure to call the adventure ranch ahead of time in case of closures.
One of our favorite activities in Yosemite is hiking to Vernal Falls. It's a 6-mile hike, but so worth it for the views, photos, and memories, even though it's not necessary an iconic place in the valley. Still, there are plenty of adventures to explore at this top national park outside of San Francisco.
Ideal adventure for: friends, families, and couples who love to hike and explore in some of the most magnificent natural wonders in California
Why Yosemite National Park Is Cool:
Stunning views and waterfalls
Plenty of adventure activities for all activity levels
Best place to take memorable photos
How To Get There:
You can take I-80, then I-580 before switching to Highway 120 to get to the Yosemite Valley Village.
However, if you are short on time, we recommend booking a tour with a hotel pickup that let's you see Yosemite in a single day. You can nap on the way back instead of worrying about driving!
Not ready to book a tour? Find out if San Francisco tours are worth it.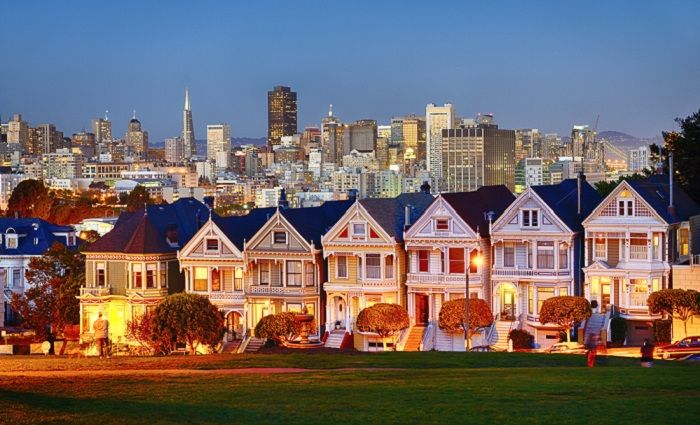 Find the best places to stay
Where To Stay in San Francisco
Make the most of your visit to San Francisco by choosing to stay in the best neighborhoods for seeing all this iconic city has to offer. You'll love our hotel recommendations.