San Francisco is one of the most famous cities in the world and has been immortalized in countless songs, movies, and TV shows. It is the epicenter of the technology sector and synonymous with Silicon Valley. Discover why it's not your typical big city with our top things to do in San Francisco!
---
Pro Tip: It's easier to organize your trip when you have all your resources in one place. Bookmark this post along with our San Francisco Guide for more planning resources, our best San Francisco tours for a memorable trip, and how to spend 3 days in San Fran (with itinerary).
The Top 17 Things To Do In San Francisco
Over the years, San Francisco has become famous for its eclectic vibe and diverse neighborhoods. This unique city has evolved more recently into one of the biggest tech meccas in the world but is still hanging on to its rebel, hippie spirit.
It's an incredibly diverse city where you can find tons of different things to do and see. Come see why this oceanfront City by the Bay is one of the most laid-back big cities in the world and get lost in its hidden gems.
Not ready to book a tour? Find out if San Francisco tours are worth it.
17. Say hi to the Pier 39 sea lions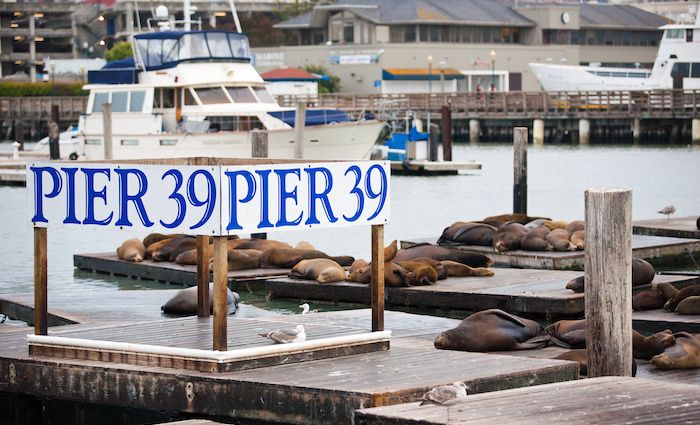 While strolling around Fisherman's Wharf, one of San Francisco's most well-loved neighborhoods, make sure not to skip the sea lions at Pier 39. These animals aren't part of any exhibit or zoo. The sea lions started appearing at the docks on Pier 39 on their own in 1990. While at first there were only a couple dozen of them, the population quickly grew to more than 300. Today, their population can increase up to 900 every winter!
Some now affectionately refer to these sea lions as "Sea Lebrities", since they've become so well known in the city. People of all ages will enjoy watching them as they sunbathe, push one another off the docks and show off their quirky personalities.
You'll also have fantastic views of the bay, including the Golden Gate Bridge and Alcatraz in full view. This is a fun and free activity your whole group will love, and a true San Francisco experience.
Address: The Embarcadero, San Francisco, CA 94133
16. Check out the Palace of Fine Arts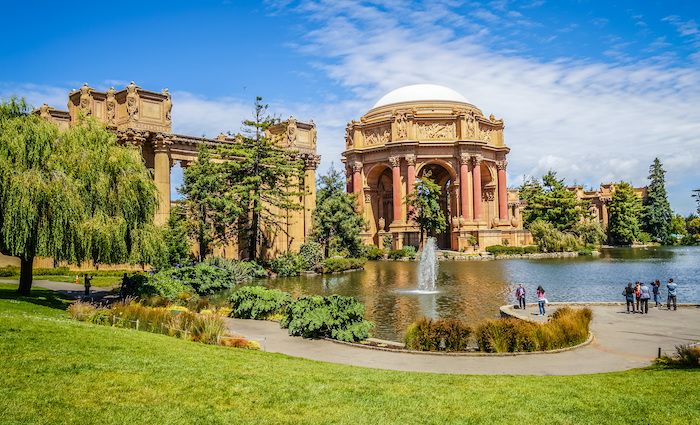 The Palace of Fine Arts was completed in 1915 for the Panama-Pacific International Exposition, which San Francisco hosted. The building was inspired by an engraving of a Roman ruin reflected in a swimming pool.
Visitors will notice the striking architecture immediately, which almost really does make you feel like you're in Europe. Even when there's a lot of visitors, the space remains calm and tranquil. You'll find ducks and fish swimming around the pond, and beautiful houses line the opposite side of the street.
This is a great spot to picnic at or just to stop and take it all in. It's also close to the ocean and the Golden Gate Bridge, so you'll have lots of things to see in the near vicinity. A must-see in San Francisco!
Address: 3601 Lyon St, San Francisco, CA 94123
15. Gaze Up at the Stoic Redwoods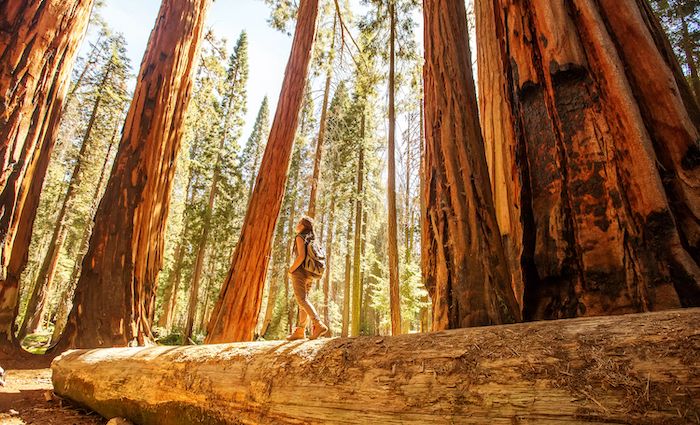 A Redwood in California named Hyperion claims the title, according to the San Francisco Chronicle and many other outlets, as the world's tallest tree. Hyperiod is 379 feet from the ground which makes it taller than the statue of liberty by 64 feet!
While most redwoods don't reach that height, they are know as the tallest and overall largest trees on Earth. US National Park Services refers to a Redwood named "General Sherman" as the largest living thing on Earth. Not as tall as Hyperion, but the base of this tree is 100 feet in diameter!
The sheer mass of these trees makes them incredibly impressive to see and there are large and impressive forests near to San Francisco. Muir Woods is 40 mins drive from San Francisco and Armstrong Redwoods State Natural Reserve is a 90 minute drive. This makes them both very "doable" full or half day trips from San Francisco!
Not ready to book a tour? Read more in our San Francisco Guide.
14. Bike, Drive or Ferry to Sausalito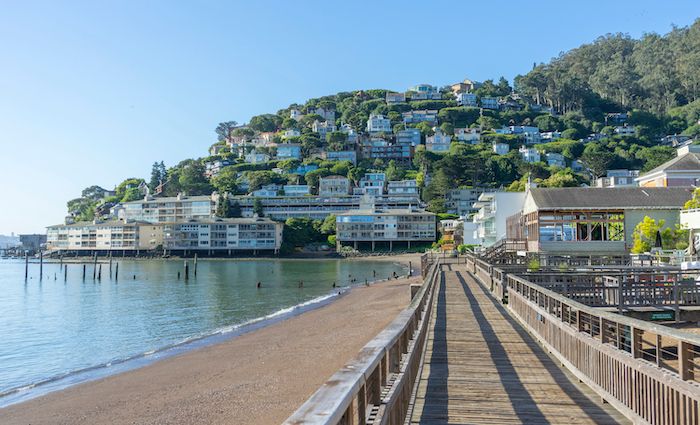 Sausalito is a small city right across the Golden Gate Bridge from San Francisco. Sausalito is perfect for those who enjoy relaxing and strolling. It feels much more like a village than a city.
The main street is lined with various boutiques, art galleries, ice cream shops, and the like. Visitors can come here for a few hours, have lunch along the ocean, and then make their way back to San Francisco. The views of San Francisco and the Golden Gate Bridge from Sausalito are stunning!
If you only have two or three days in San Francisco, this is probably one stop you can skip since there's so much to do in the city. However, if you have more extended time, this is a nice mini-day trip. If you're into biking, renting a bike and crossing the Golden Gate Bridge to Sausalito is an excellent option.
You can also drive across the bridge, or take the ferry (note that the ferry times might not be frequent depending on the time of year).
Address: Sausalito, CA
Not ready to book a tour? Find out if San Francisco tours are worth it.
13. Explore the Castro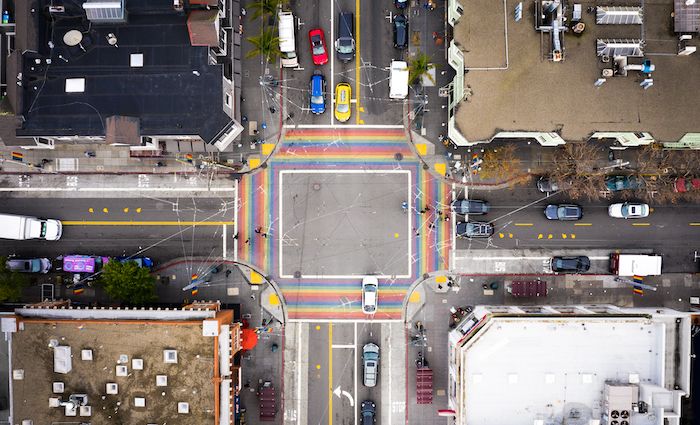 San Francisco is a very gay-friendly city, and the Castro District was one of the first gay neighborhoods in the United States. Tons of rainbow flags will welcome you in this eclectic and colorful area which can be enjoyed by anyone. The history and personality of this neighborhood are fun to explore and warrant a stop.
The neighborhood has plenty to see, including the Castro Theatre, a movie palace built in 1922, and the Harvey Milk Photo Center (Milk was the first openly gay elected official in California). You can also see the Rainbow Honor Walk, a series of bronze plaques on the sidewalk that honor and highlight LGBTQ individuals.
The Castro is also famous for its vibrant nightlife. There's a great span of restaurants and bars in the Castro, including one of the first openly gay bars in the country, Twin Peaks.
Address: Castro District
Not ready to book a tour? Read more in our San Francisco Guide.
12. Photograph the 16th Avenue Tiled Steps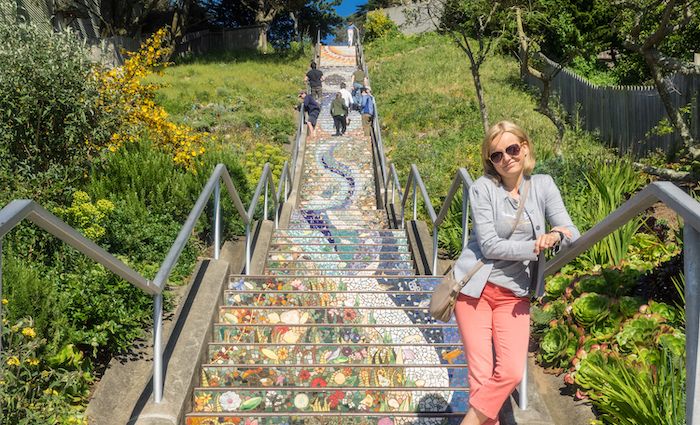 The 16th Avenue Tiled Steps, or Moraga Stairs, is an amazing example of community collaboration. The project was started in 2003 by community members in an effort to give the neighborhood, Golden Gate Heights, a beautiful boost. The goal? To create a sea-to-stars themed mosaic flowing up a 163 step stairway.
Animals, fish, and shells are included in the colorful handmade mosaics, which were sponsored by neighbors. Today, the 16th Avenue Tiled Steps are a fantastic photo opportunity. If you're feeling adventurous and want to climb the stairs, you'll be greeted with one of the best views of San Francisco once at the top!
While these steps are well-known among locals, they're still a hidden gem and widely overlooked amongst visitors!
Address: Located on Moraga St. between 15th & 16th Ave
11. Walk the Lands End Trail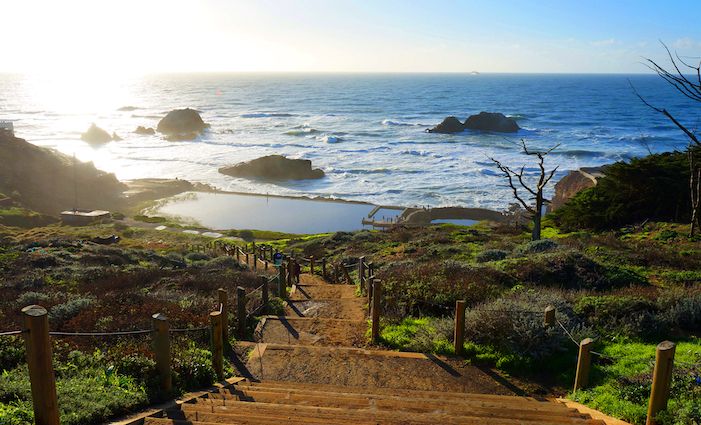 The Lands End Trail is a favorite with both locals and visitors. It's about 3.4 miles long, but can also be combined with other trails (such as Presidio Loop) if you wish to turn it into a longer hike. While the trail is not strenuous, most of it is dirt, so you definitely want to have real walking shoes on.
Even if you've never heard of Lands End, you might have seen pictures of its fantastic views. The trail winds around rocky cliffs rising above the ocean, and you'll be treated to incredible views of the shore and the Golden Gate Bridge. Hikers will also get a taste of San Francisco's wildflowers and typical cypress and eucalyptus trees. If you enjoy adding a bit of nature to your trips, this is a great option.
10. Chow Down at the Ferry Building Marketplace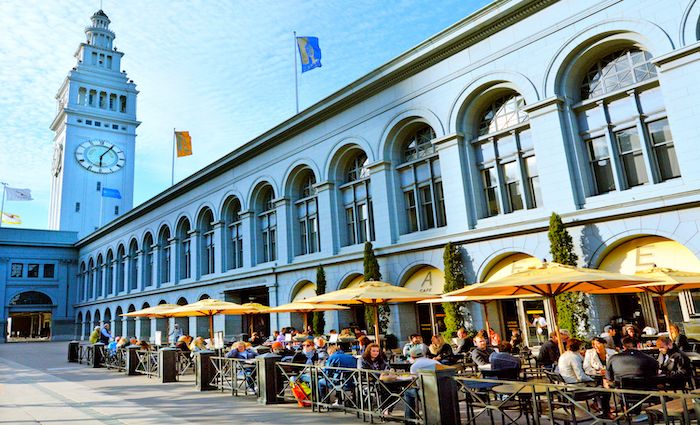 The Ferry Building opened in 1898, originally serving as the arrival point where travelers coming by ferry would first step foot in San Francisco. Nowadays, the Ferry Building has become the Ferry Building Marketplace, a world-class public food market!
There are over 50 shops located inside the building. You'll find merchants selling donuts, books, empanadas, honey, wine, oysters, and much more. A farmer's market is held three days a week on Tuesdays, Thursdays, and Saturdays. Each week nearly 40,000 people visit the farmer's market – a true testament to its popularity.
Both the merchants and the market are renowned for the excellent quality and diversity of their products. If you're a food lover or someone who loves shopping locally, this is an incredible stop.
Address: 1 Ferry Building, San Francisco, CA 94111
Not ready to book a tour? Find out if San Francisco tours are worth it.
9. Ride a cable car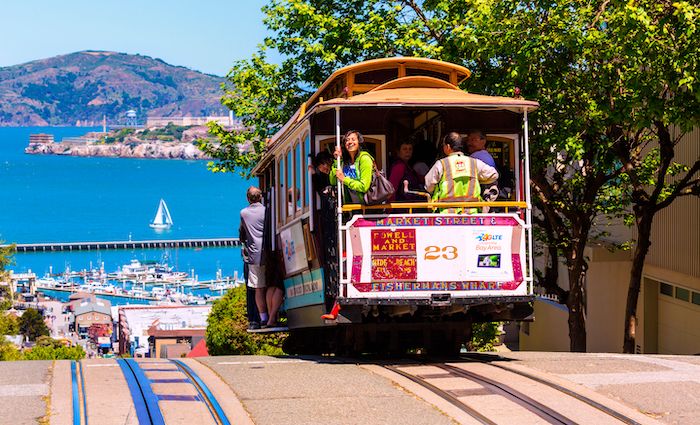 Sure, it might seem a bit cliché, but what's a trip to San Francisco without riding on one of the famous cable cars? The cable cars have been on the streets of San Francisco since 1873. At the time, the horse-drawn trolley was the only form of mass transit available, which didn't work too well on the city's famously steep hills. Cable cars quickly became the best alternative, and while they aren't as popular as the car nowadays, they are still a big part of San Francisco's history and charm.
There are three different trolley routes to choose from, with the Powell-Hyde line being our top suggestion (the address below links to the beginning of this line). On this line, you'll have views of Coit Tower, Alcatraz Island, and San Francisco Bay. You'll also cross Lombard Street, see Nob Hill, and finish your ride at Fisherman's Wharf.
Address: Powell Street and Market Street | Price: $7 for a single ride, $20 for a 1-day unlimited ride pass
8. Dolores Park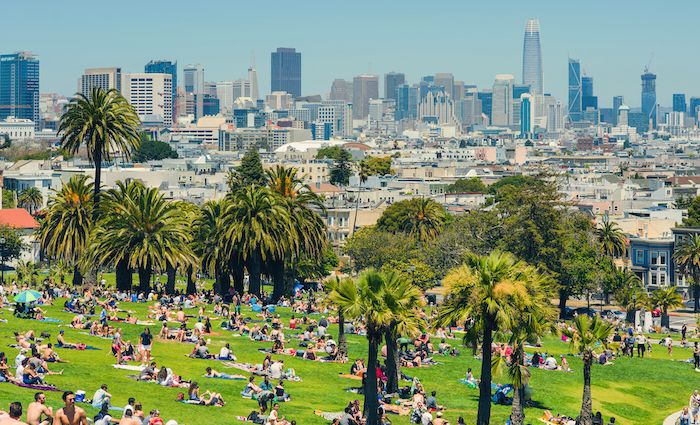 Mission Dolores Park, commonly referred to just as Dolores Park, is one of the most popular parks in San Francisco. It spreads over nearly 16 acres, featuring basketball courts, tennis courts, a playground, and a dog play area. On sunny days, locals flock here. People come to sunbathe, hula hoop, play music, picnic, and even do homework.
You'll find tons of diversity and a very fun scene – this park really captures San Francisco's quirky vibe. Plus, from the top of the park, a great view of downtown San Francisco welcomes you. This is the ideal place for to people watch and relax on your trip, and also the perfect way to get a taste of the true San Francisco scene.
Address: Dolores St & 19th St, San Francisco, CA 94114
Popular San Francisco Tours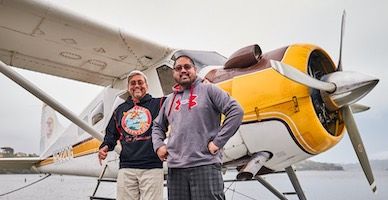 Best Selling Tour
Morning in Marin: Muir Woods, Seaplane, and Sausalito Ferry Tour
A VIP experience with a local storytelling guide. With hotel pickup included from San Francisco, begin your day in style. Head to the Muir Woods before the crowds and spend an hour amongst thousand-year-old Giant Sequoia trees. Next, hop onto a seaplane, take in the beauty of the bay, and see the top sights from above. Once landed, enjoy a locally-sourced lunch in Marin. The day ends in Sausalito for free time to explore before ferrying back to San Francisco.





Starting at $449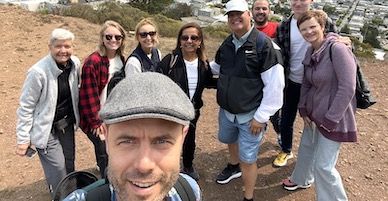 Likely to Sell Out
San Francisco in a Day Tour with Golden Gate Bridge and Alcatraz
In a small group, hop on board and see San Francisco with a local expert. Visit the Golden Gate Bridge, the Twin Peaks, and countless hidden gems on this full-day exploration. The last stop of the day is Alcatraz. Embark the ferry and see the stunning surroundings of San Francisco Bay before reaching the infamous prison. Once you disembark, enjoy the famous Cellhouse Audio Tour where you can explore the entire prison and island. Hotel Pickup Included.





Starting at $179
Not ready to book a tour? Find out if San Francisco tours are worth it.
7. Eat Chinese Food Closer to China!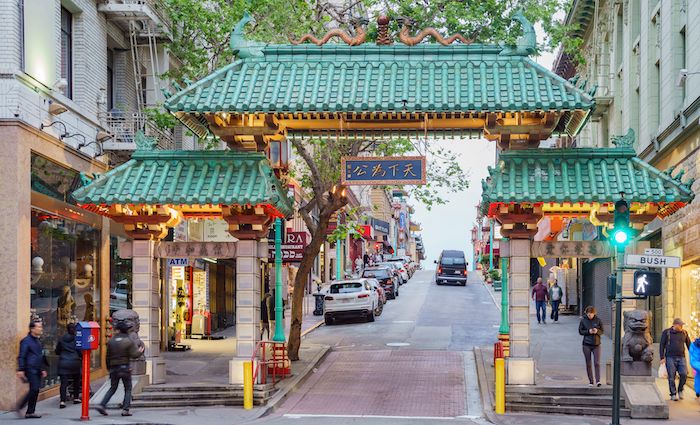 San Francisco Chinatown is the oldest Chinatown in North America and the largest Chinatown outside of Asia! Not to mention, California is as close to China as you can get to in the USA. While the east coast is popular for European immigrants, California is the landing points for most Asians.
This is one of the top neighborhoods to discover in the city as it's filled with history and culture. Time in Chinatown is best spent wandering, but there are some things to not miss.
Chinatown covers 24 city blocks, so you'll have lots of streets and alleys to explore. Photograph the Dragon Gate, the official entrance into Chinatown on Bush Street. Continue on Stockton Street, where you'll find Chinese produce markets that will make you feel like you are wandering through a market in China instead of in the US.
Or check out the Golden Gate Fortune Cookie Factory, who have been making custom fortune cookies since 1962 by hand. You can tour the factory or simply drop in to savor the wonderful smell of freshly baked fortune cookies.
If that's not your thing, there's plenty of dim sum eateries nearby! Whatever you choose, Chinatown is an awesome experience that transports you to another place.
Address: Bush St, Grant Ave, San Francisco, CA 94108
Not ready to book a tour? Read more in our San Francisco Guide.
6. Visit the California Academy of Sciences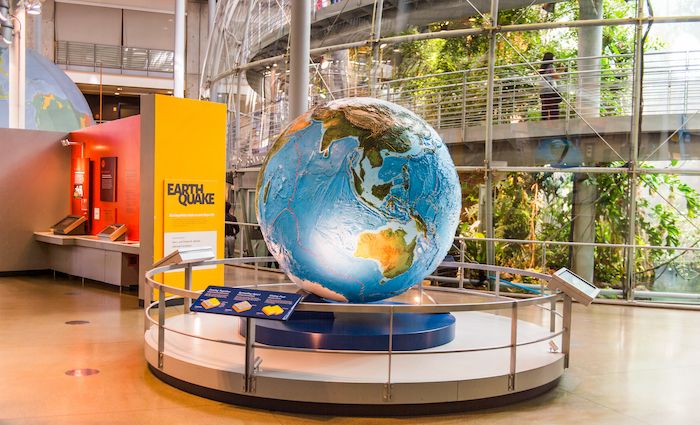 A place for those who love science and animals. The California Academy of Sciences is an aquarium, planetarium, rainforest, and natural history museum in the heart of San Francisco's Golden Gate Park. This is a no-brainer for families traveling with kids, but it's also just as fun for adults.
Trust us when we say that this is more than just your average museum. The rainforest is four stories, filled with butterflies, free-flying birds, and various reptiles. Their aquarium is home to nearly 40,000 live animals, including penguins!
If you're a group of adults and happen to be visiting on a Thursday, you can purchase a Nightlife ticket, where live music and drinks are served as you explore the exhibits.
There's a lot to see here and admission is not exactly cheap, so we recommend planning to spend multiple hours here, or even the whole day depending on your interests. The de Young Museum, a renowned fine art museum, is also a short walk away in case you want to split your day between both.
Address: 55 Music Concourse Dr, San Francisco, CA 94118 | Admission: Daytime adult tickets $39 | Daytime youth (ages 3-17) tickets $30.50
5. Get Crazy in Napa Valley!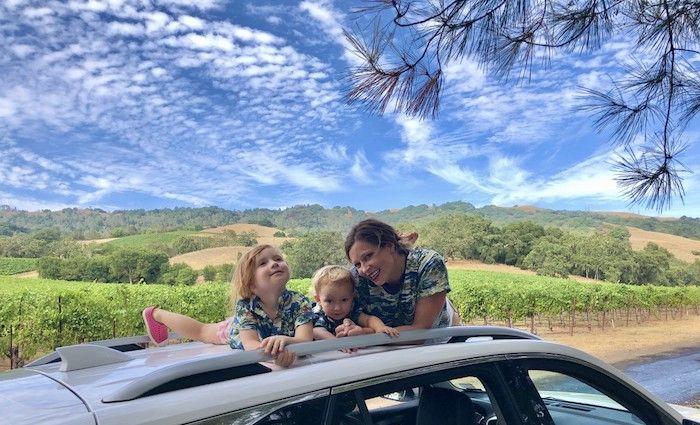 Let's face it, California wine is kind of amazing even if it is super expensive. That, and the Napa Valley is beautiful which makes it a great place to visit. You may have enough time to spend a few nights there or just enough for a day trip tieing in some other great regions. Either way, it is a must visit area for your next trip to Northern California.
You can get to the city of Napa in 90 minutes from San Francisco without traffic which makes it a perfect nearby destination!
Not ready to book a tour? Read more in our San Francisco Guide.
4. Walk Through Golden Gate Park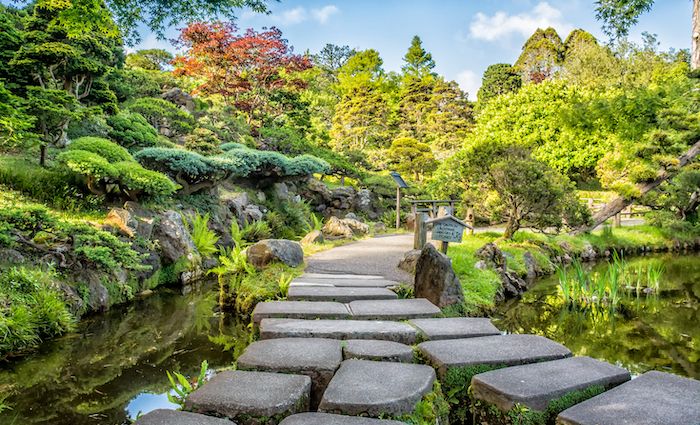 Golden Gate Park is the city's largest park and a true sight to behold. It covers over 1,000 acres of San Francisco's downtown and spans more than 50 city blocks.
It's almost impossible to describe everything there is to see in this massive park. Visitors love exploring the Japanese Tea Garden (the oldest in the United States), the windmills, and the oldest glass and wood Victorian greenhouse in the western hemisphere that has more than 800 butterflies inside!
This is also where you can find the California Academy of Sciences, the de Young Museum, the Conservatory of Flowers, as well as plenty of memorials such as the AIDS Memorial Grove. There's even a bison paddock, where American bison spend their days chowing down on green grass.
If you're just looking to set up a picnic somewhere, the park is so big that you can easily find areas near meadows and lakes where it won't be crowded. You can also rent bikes or segways nearby and use them to explore all corners of the park.
3. Twin Peaks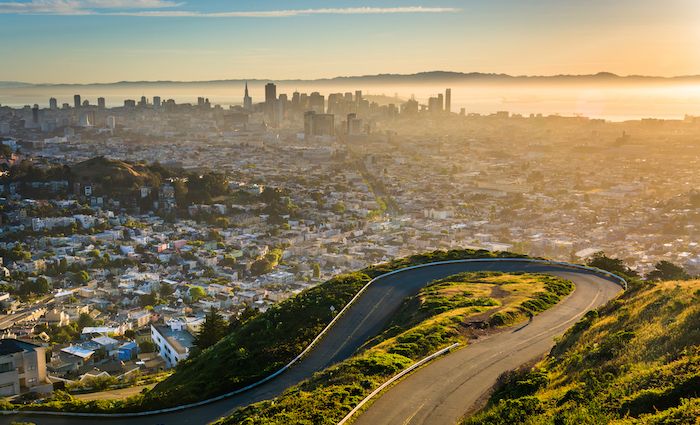 By far one of the best viewpoints in the city, if not the best. Twin Peaks are the second-highest hills in San Francisco. From the top, you'll have amazing 180-degree views of the city. If you like getting a bird's eye view of your travel destinations, this should be your first stop.
Visiting Twin Peaks is free and you can visit anytime between 5 am and midnight. There's a parking lot at the top which is easily reachable by car, as well as a walking trail.
While we recommend coming during the day to really take in the whole view of the city, this is also a fabulous spot to visit at night and watch the city lights glow. One word of caution – most of the time it's extremely windy at the top, so bring a hair tie and maybe a jacket!
Address: 501 Twin Peaks Blvd, San Francisco, CA 94114
2. Alcatraz Island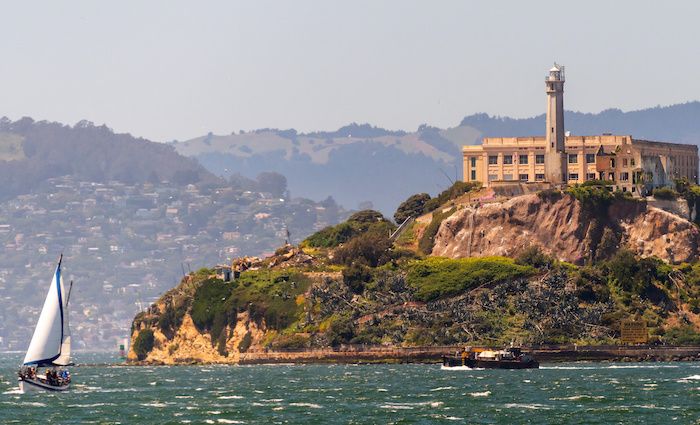 This world-famous island, nicknamed "The Rock", ranks at the top of our list for must-sees in San Francisco. Alcatraz has long appealed to lovers of history and mystery alike. This small island was once a fort, a military prison, and a maximum-security federal penitentiary before eventually being abandoned in 1963. Its list of famous inmates includes Al Capone, George "Machine Gun" Kelly, and Robert Stroud, the "Birdman of Alcatraz".
Alcatraz Island covers about 22 acres and is located 1.5 miles offshore. When going on a tour, you'll visit the cell house and various exhibits. The island staff recommends spending at least 3 hours there to enjoy everything there is to see. To access the island, you'll take a round-trip ferry tour, which is a great experience in itself. Keep in mind that reservations need to be made well in advance to visit this infamous site.
Address: Alcatraz Island | Price: Adult 12 years and over $41 | Under 11 years $25
Not ready to book a tour? Find out more about how to visit Alcatraz.
1. Walk the Golden Gate Bridge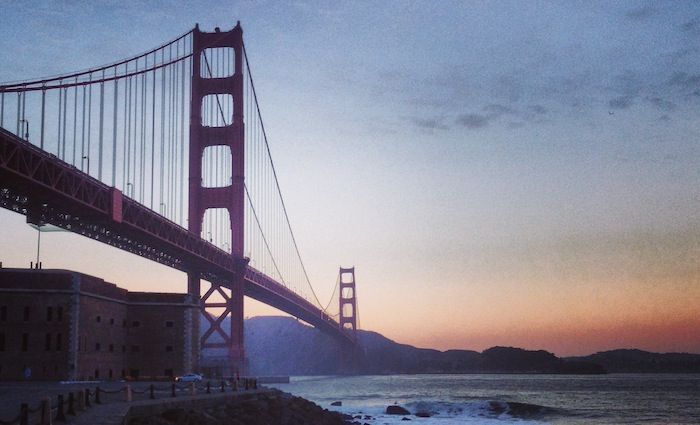 San Francisco's most iconic monument is the beautiful Golden Gate Bridge. If you have the chance to do only one thing in the city, get up close and personal with it! It's free to walk or bike across the Golden Gate Bridge, so there are no excuses. The part of the bridge where visitors walk is 226 feet above the water (the towers are over 700 feet above the water).
If you walk at a normal pace without stopping, it will take you about 30 minutes to cross the bridge, but we do of course suggest stopping for pictures and to admire the views. The bridge is architecturally stunning and its views are absolutely breathtaking. There's a reason it's so famous!
Keep in mind that fog is always a threat in San Francisco – locals even have a nickname for it, Karl the Fog. If you plan on walking across the bridge, you'll want to check out the weather forecast a few days in advance to see which day will be the clearest and give you the best views.
September and October usually are the best months to visit, since the temperatures are warmer and the fog less frequent. But even if Karl makes an appearance, you can still say you walked across the Golden Gate!
Not ready to book a tour? Find out if San Francisco tours are worth it.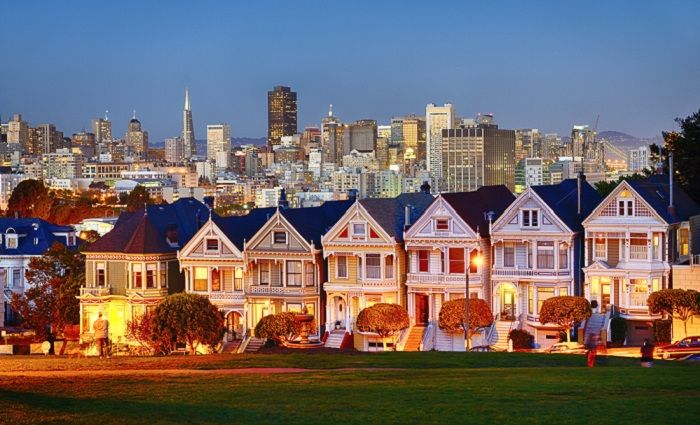 Find the best places to stay
Where To Stay in San Francisco
Make the most of your visit to San Francisco by choosing to stay in the best neighborhoods for seeing all this iconic city has to offer. You'll love our hotel recommendations.