Los Angeles is home to an endless supply of things to do and see within the LA basin. Some visitors to Los Angeles rarely venture out beyond LA or Disneyland to see all that southern California has to offer, but we're here to say they're missing out. Hiking, wine tasting, horseback riding, sea kayaking, whale watching, and so much more awaits you beyond the city limits. Start planning your next adventure with this list of great day trips from Los Angeles.
---
14 of the Best Day Trips from Los Angeles
There is so much more to southern California than you might expect. Within a few hours of Los Angeles, you can do just about any activity you can think of. Hike in a national park, scuba dive, ride ATVs, visit an olive oil farm, citrus grove or winery, kayak or surf in the ocean, go star gazing.
You think it. California delivers. It's truly the gem of the west coast of the United States, which is why one or more places on our list of fun day trips from Los Angeles should be on your list of things to do. There's something for everyone's interests no matter their adventure level.
Pro tip: We've estimated approximate travel times to each destination from downtown LA, but traffic conditions can get heavy throughout the day. Plan ahead if you book a tour so you have plenty of time to get there.
14. Catch the Surf at Malibu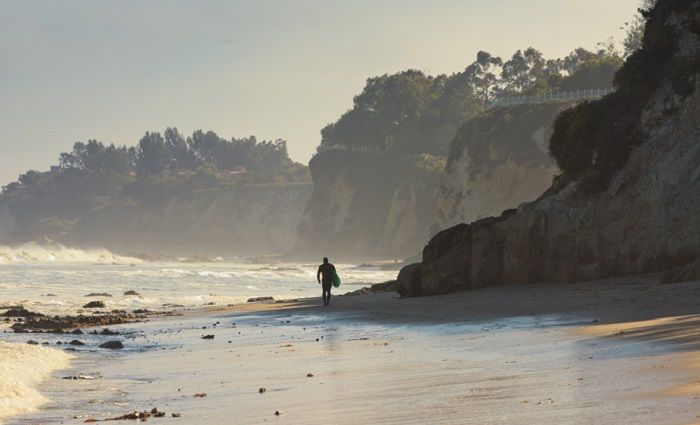 1 hour (33 miles) | Surf-side Hollywood Vibes | Seafood Lovers | Beaches and Hiking
With 21 miles of coastline that is almost all beaches, there's room for everyone in the sandy surf. Malibu is known for having some of the best surfing close to LA, so if you're dying to try it or you can't wait to get back to it, Malibu is a must. Otherwise, Malibu keeps the Hollywood scene going but with a little more relaxed vibes. Keep your phone handy for celebrity sightings!
If you're into architecture tours, definitely check out the stunning Adamson House to see a blend of gothic and coastal styles mixed with Spanish heritage. And when you're ready for a meal to remember, head over to Neptune's Net for fried scallops or clam chowder. It's the famous oceanside restaurant that's been used in countless movies like The Fast and Furious and the original Point Break.
How to get to Malibu
13. Immerse Yourself at a Theme Park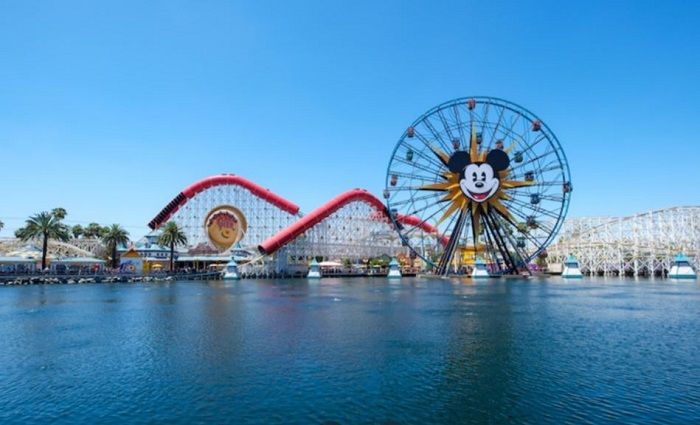 1 hour (27 miles) | Adventure Theme Parks | Family Fun
Of course we have to mention the theme parks located in and around Anaheim: Disneyland, Disney California Adventure Park, Knotts Berry Farm, Knotts Soak City, Star Wars: Galaxy's Edge, LEGOLAND, and Adventure City. Did you know there were more places than Disneyland here? It's truly the land of adventure in Anaheim.
While most of these parks focus on rides and attractions, Knotts Soak City is famous for thrilling waterslides 7-stories high. (Open only in the summer.) And adults and kids all love the Cars attractions at the California Adventure Park, but only the bravest love the Incredicoaster which is the longest inverting roller coaster in the world.
How to get to Disney California Adventure Park
12. Help Preserve the Seal Beach National Wildlife Refuge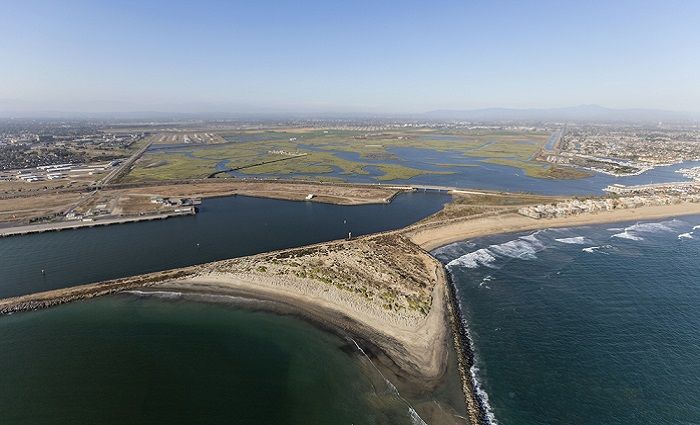 45 minutes (31 miles) | Scenic Views | Limited Tours | Volunteer Opportunity
This 965-acre refuge is what remains of an old Anaheim bay. It's now mostly marshlands and man-made harbors that make a permanent home to thousands of species—some of which are endangered. What's interesting is this preserve is part of the Naval Weapons Station so visitors can only explore the area with designated tours that happen only once a month.
COVID-19 restrictions have currently paused the tours, so keep an eye on those to return soon. In the meantime, you can help give back to the community by volunteering to help restore the area on the first Wednesday of every month. It's a unique way to spend part of your day if you're big into conservation.
How to get to the Seal Beach Preserve
11. Experience California Luxury in Santa Barbara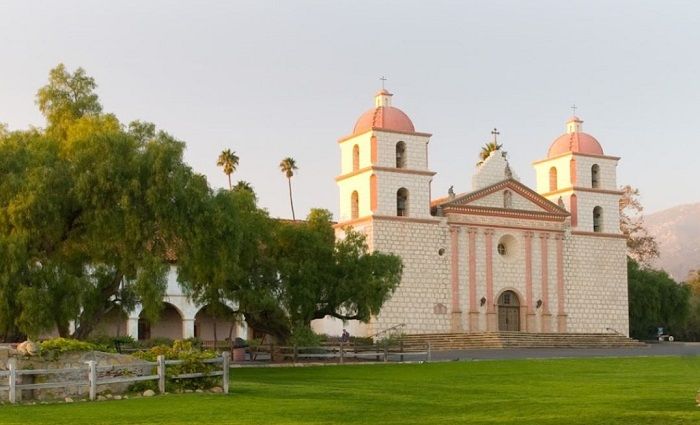 1.75 hours (95 miles) | Vineyards and Beaches | Relax, Explore, Play
Santa Barbara has it all: wineries, beaches, golf courses, hiking, architecture, and a huge bookstore that bookworms can't pass up. It's incredibly scenic here in the Santa Barbara area with white beaches on one side and mountains on the other. Take time to do some wine tasting, then explore the unique mission-style architecture this city is famous for.
And don't miss the sunset while sitting on the romantic Butterfly Beach near the Four Seasons Biltmore Hotel. After a lovely day here, you'll understand why it's often called the riviera of the west. It easily makes our list of great day trips from Los Angeles.
How to get to Santa Barbara
10. Hike or Stargaze in Joshua Tree National Park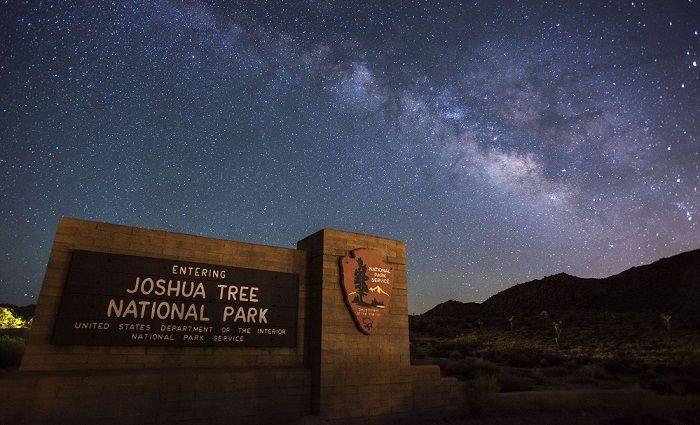 2.5 hours (131 miles) | Outdoor Adventure | Impressive Night Views
Head over to the stunning desert national park named for the famous trees that look like the biblical figure, Joshua, raising his arms to the heavens. Despite its close proximity to Los Angeles, this park boasts some of the darkest skies in the area. If you're up for staying at least one night (or up all night), we highly recommend stargazing in this scenic desert.
You'll also find plenty of hiking and climbing to do here during the day. An easy 1.7-mile hike takes you to the unique Skull Rock, or you can drive to Covington Flats to find some of the largest Joshua trees. Be sure to stay only on marked trails in your vehicle to preserve the landscape!
How to get to Joshua Tree National Park Visitor's Center
9. Spend the Day on Coronado Island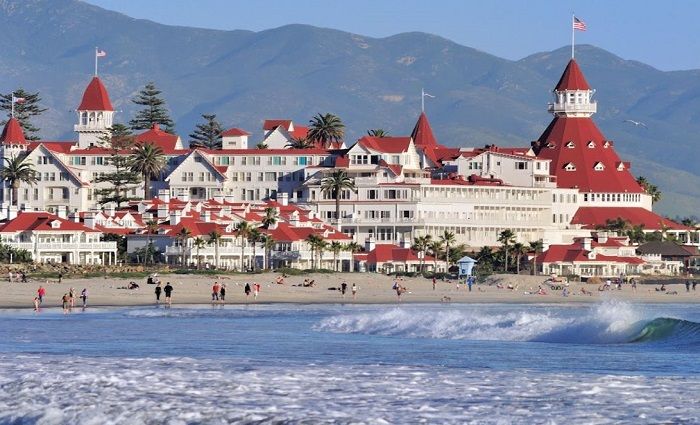 2.5 hours (126 miles) | Ultra-Fine Sandy Beaches | Naval Base Happenings | Seaside Fun
Coronado Island sits just off the coast of San Diego and boasts some of the best beaches in the country. It's just isolated enough to feel like an exclusive resort town, yet it's close enough to all the city amenities you need. The Hotel del Coronado is an eye-catching masterpiece that you have to check out. Stop at their outdoor Beach & Taco Shack for yummy fish tacos and a cocktail on the beach.
For a fun activity, rent a surrey to explore the island and enjoy wrangling the contraption while taking hilarious selfies with your friends or kids. Coronado may be a longer day trip from Los Angeles, but it's worth it.
How to get to Coronado Island
8. Get Wild at the San Diego Zoo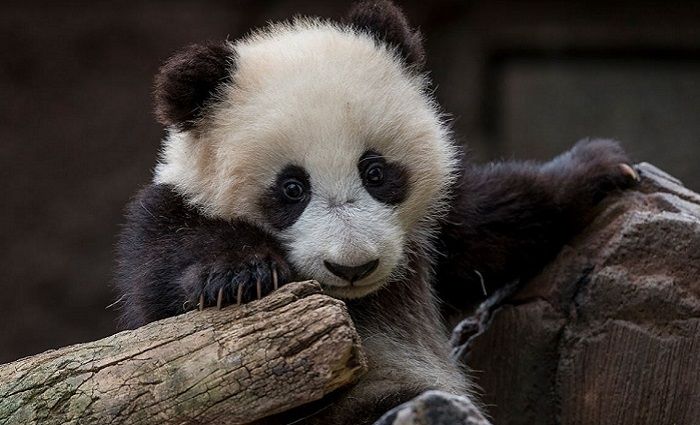 2.5 hours (120 miles) | Urban Adventure | Family Fun
If you're up for an early morning drive, head down to the world-famous San Diego Zoo. Kids and adults all love to get up close and personal with over 12,000 animals here at one of the largest zoos in the country. You'll find the biggest collection of rare and endangered species here like the Amur leopard or the capybara which is the largest rodent in the world.
For an up-close experience, book the Animals in Action Experience where zookeepers bring animals to you for a more personal interaction. If the animals of the African safari or Australian outback are more your style, opt to spend the day at the Safari Park.
How to get to the San Diego Zoo
7. Get Back to Nature in Palm Springs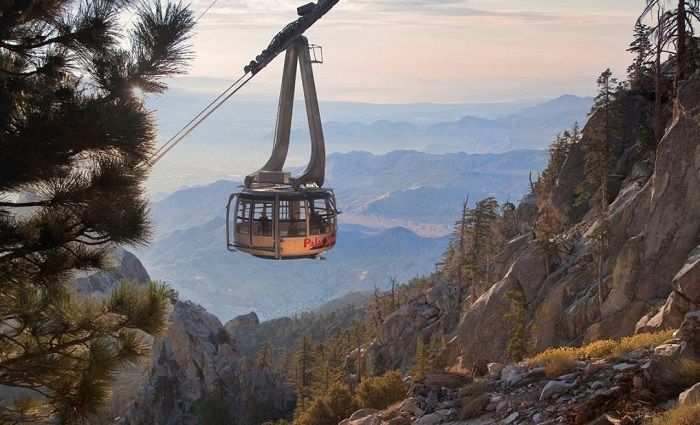 2.25 hours (108 miles) | Paradise Getaway | Golfing, Relaxation, Sun
As if there wasn't already plenty of sunshine in southern California, Palm Springs likes to boast the most sunny days: 350 on average each year. Maybe that's why there are so many incredible golf courses in this region. As for hiking, we recommend the Araby Trail for a short, semi-challenging hike or head to Andreas Canyon where you'll find the world's second largest California fan palm oasis.
We also loved the ranger tours in the Agua Caliente Native American preserve in Indian Canyon. But for the most memorable adventure, book a ride on the aerial tramway to soar 2.5 miles above the valley for stunning views. Adult tickets are $29, kids 3-10 are $17, and it's best to reserve them ahead of time.
How to get to the Palm Springs Tramway
6. Sea Kayak in La Jolla Cove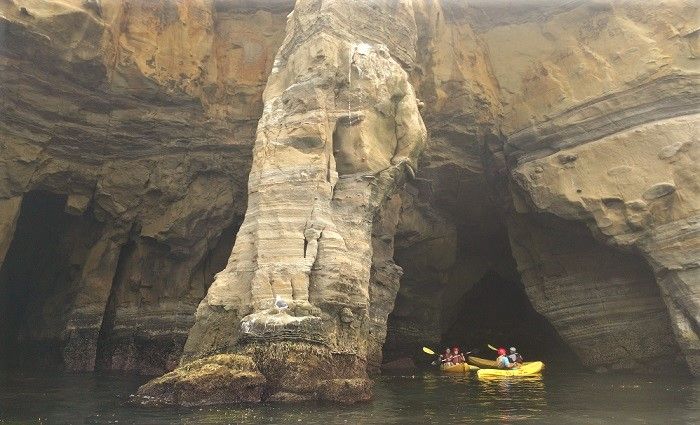 2 hours (112 miles) | Wildlife Viewing | Seaside Adventures | Eclectic Street Murals
While the beaches can get crowded at La Jolla (pronounced lah HOY uh), it's worth heading down here to book a sea kayaking tour. Expert guides will help you explore the huge sea caves at La Jolla Cove. As you paddle along the coast, you'll also get to see tons of California sea lions lounging on the rocks or playing in the water. If sea kayaking isn't your thing, you can still see the sea lions by parking at the top of the cove and walking to the cliffs.
For another fun adventure while you're down here, check out The Cave Shop. Hidden beneath its floors, you can explore the century-old bootlegger sandstone caverns where contraband was smuggled from the ocean into town. It's super cool, but there are 145 stairs to climb both ways, so make sure you're fit enough to handle them.
How to get to La Jolla Cove
5. Explore the European Village of Solvang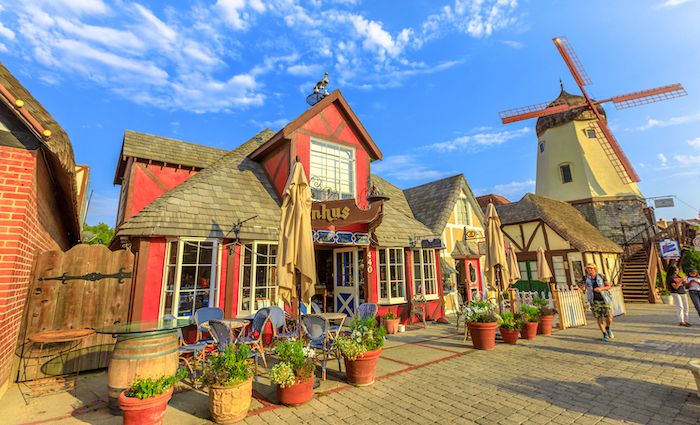 2.5 hours (131 hours) | Quaint European Village | Unexpected Experience | Wineries and Breweries
Step back in time in this adorable little Danish town in San Ynez Valley that even includes a windmill. You can experience a small taste of Europe from the heart of a California valley. Enjoy wandering the town to find Christmas shops, fairy tale keepsakes, and little bakery shops that are passable Danish imitations. Since Solvang is surrounded by vineyards, there are plenty of wineries and breweries to try as well.
But for an off-the-wall experience, we highly recommend heading over to Ostrichland. You read that right. There are over 100 ostriches and emus that you can help to feed and take selfies with. Finally, Quicksilver Ranch is temporarily closed due to renovations, but when it opens, be sure to stop and see the cutest miniature horse ranch ever.
How to get to Solvang
4. Find the Pirate Tower in Laguna Beach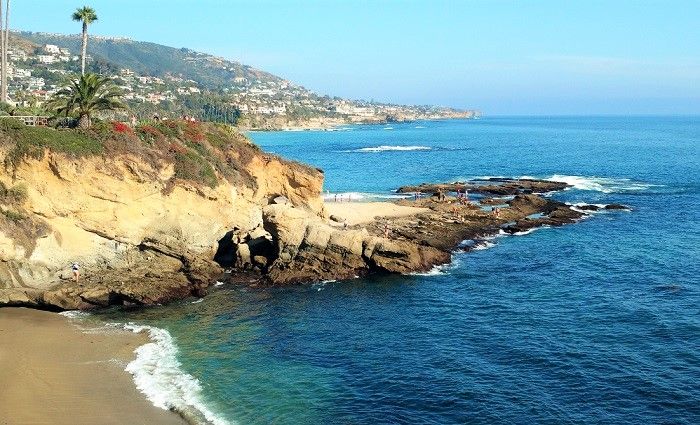 1.5 hours (56 miles) | High-end Shopping | Stunning Beaches | Plenty of Surfing
Laguna Beach lives up to the hype. It's a gorgeous little beach town that utilizes every extra inch of space available. For beaches, you can't go wrong with Crescent Bay Beach, Main Beach, or the hidden Victoria Beach where the old Pirate Tower still looms over the rocky beach. When you're ready for a sweet treat, be sure to grab a waffle cone and gelato at Gelato Paradiso.
If you have the time, stop in at the Pacific Marine Mammal Sanctuary (currently requires reservations) to see rescued sea lions up close. And if shopping and dining is your thing after a day on the beach, you'll have plenty of boutique stores in Laguna to explore before enjoying sumptuous chicken flautas from South of Nick's.
How to get to the Pirate Tower at Victoria Beach
3. Namaste in Ojai Valley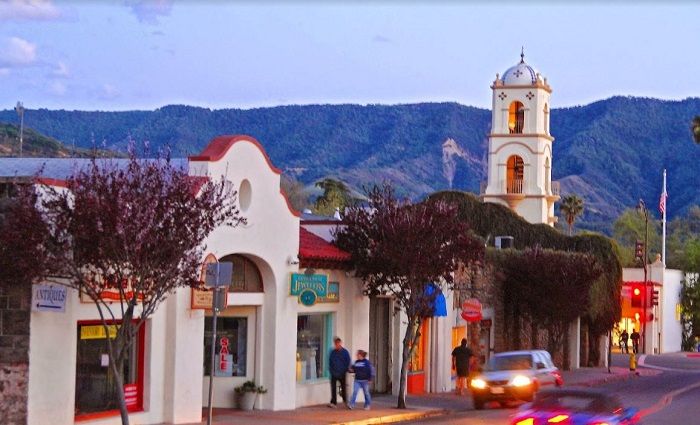 1.75 hours (85 miles) | Artist Community | Wineries and Majestic Mountains | Spiritual Retreat
Ojai (pronounced oh HI) is a fun, artsy community that's nestled against some incredible mountain vistas. Travelers will find plenty to do here. Our top recommendation is heading over to Ojai Olive Oil to sample some locally made olive oil. You'll definitely want to take a bottle home. You can also wander through a citrus grove or choose to hike one of the many popular trails nearby.
Ojai also has a strong spiritual vibe, so you might prefer to spend some time doing yoga or meditating in this "magnetic center of the earth." Be sure to enjoy a relaxing dinner at the indulgent Ranch House where they use a locally sourced, seasonal menu.
How to get to Ojai Valley
2. Play Around at Balboa Island and Newport Beach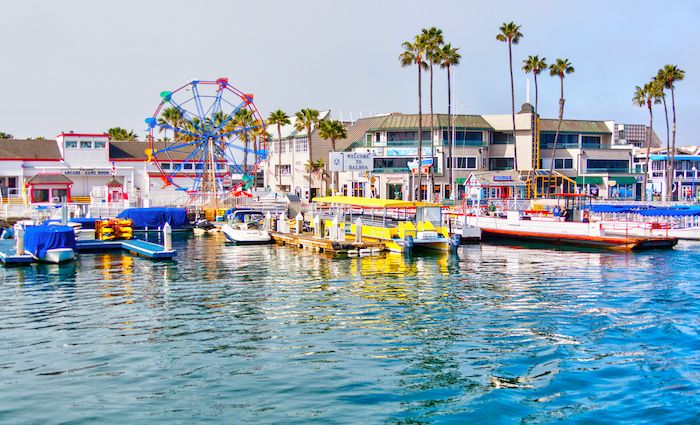 1.25 hours (48 miles) | Carnival Fun | Unique Island Fun | Family Friendly
Balboa Island is not one to miss. It's a man-made island full of fun homes, tiny shops, restaurants, and carnival-style fun. You could drive to the island, but it's much more fun to park and take the ferry over. Walk the 1.6-mile boardwalk around the seaside homes, book deep-sea fishing or whale-watching tours, then ride the Ferris wheel at sunset. Be sure to try the famous chocolate-covered bananas from Sugar 'n Spice, too!
Newport Beach is known for its luxury homes (be sure to drive through the neighborhoods!), which is why Balboa is such a cool, casual place for anyone to hang out. And since you're already down this way, you could also head over to the beautiful Crystal Cove Beach where you definitely need to try the burgers at the Crystal Cove Shake Shack.
How to get to Balboa Island
1. Spend the Day Adventuring on Catalina Island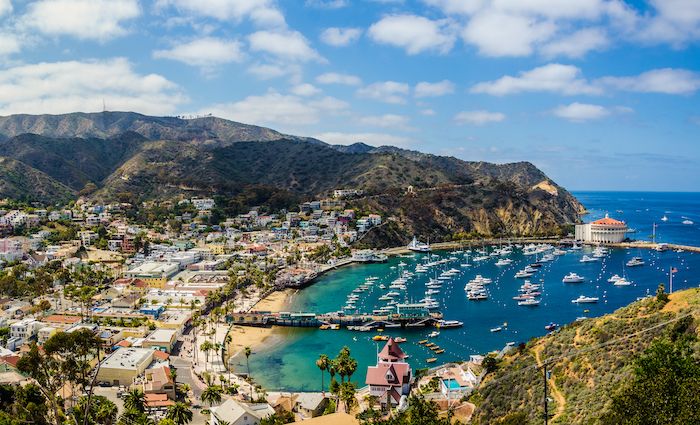 90 Minutes | Remote Island Adventure | Marine and Land Activities
Santa Catalina Island is a popular destination that offers more than expected on this tiny island. Marine enthusiasts love snorkeling, scuba diving, paddling, and sailing in the beautiful waters here. You can also zipline, hike or take a tour to the far side of the island where you'll find an unexpected bison herd. Getting back to wild nature is surprisingly easy just 22 miles off the California coast.
You can even choose to stay overnight here for a longer adventure. It's easy to get there too: hop on the Catalina Express in San Pedro, Long Beach, or Dana Point. Round trip tickets are $76 for adults. Or for a faster ride out there, definitely book a helicopter ride.
How to get to Catalina Island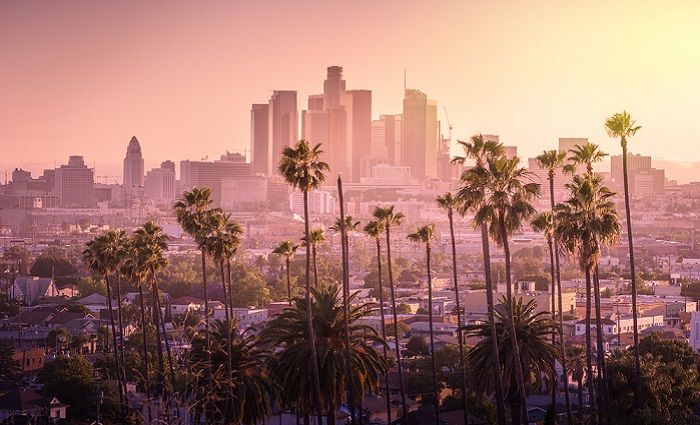 Find the best places to stay
Where to Stay in Los Angeles
With Hollywood, Beverly Hills, and Santa Monica nearby, there are no shortage of great places to stay in the Los Angeles area. Use our guide to help you decide which hotel to book on your trip to LA.