Greece is one of the most beautiful destinations around the world. It has something for every type of vacation, whether you want to be by the seaside or in the mountains, relaxing in a picturesque village or enjoying the busy city. But with so much to choose from, here's a little help from a local. Listed below are the best places to visit in Greece for your next trip.
---
Pro Tip: Planning your trip to Greece? It's easier to organize your trip when you have all your resources in one place. Bookmark this post along with our Greece guide for more planning resources, our top Athens tours for a memorable trip, and find out how to visit the Acropolis.
Top Places To Visit In Greece and Why
Greece is the ideal destination for both summer and winter vacations. Do you dream of spending your holidays by the sea or hiking amazing mountains? Are you a small-picturesque-towns-and-villages kind of person or do you love big cities?
There are endless beautiful places to discover where you can relax, have fun, and make memories. Here is a list of the best places to visit in Greece to help you decide when to visit and where to go on your next trip.
12. Volos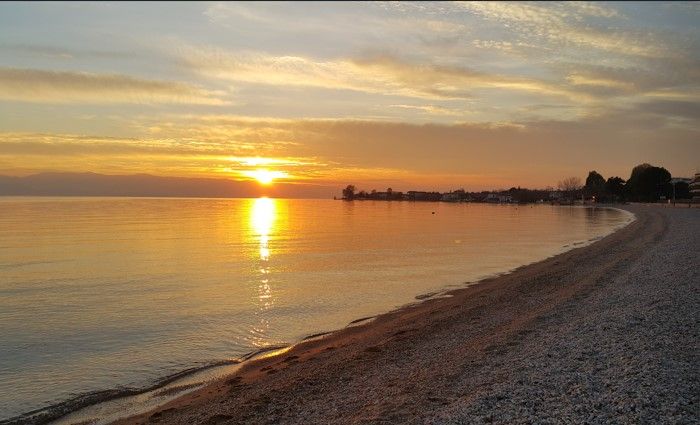 Seaside Destination | Mountain Villages | Nightlife
You can enjoy Volos either in the winter or the summer. What's really amazing about this destination are the many mountain villages to visit where you can admire panoramic views from up high. And you have the option to enjoy swimming in the crystal clear waters of the Aegean Sea.
Volos is a big enough city that you will enjoy its nightlife. Also, it is the ideal starting point for road trips to the Pelion villages, where hiking is popular in the summer. All of the villages are located in mountainous areas and many of them offer breathtaking sea views. Each village is unique, and you will have the chance to experience their local cuisine. You could try a spetsofai dish, for example, which is made from local sausage. A highlight in every village is the beautiful natural landscape.
11. Arachova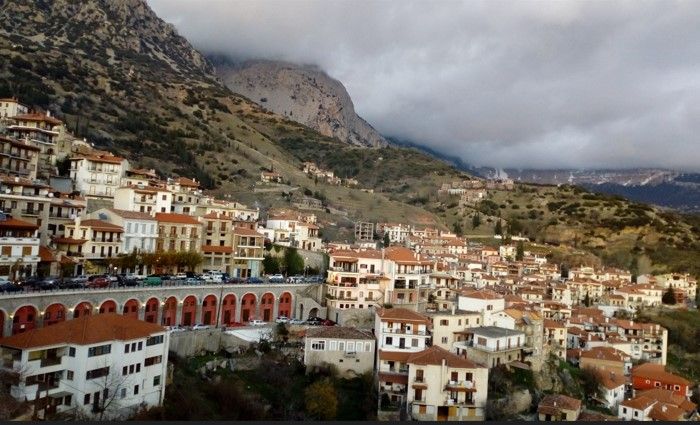 At The Foot Of Mount Parnassos | Cosmopolitan Destination | Breathtaking Views
Arachova is a cosmopolitan winter destination. Get ready to discover traditional but luxury restaurants, cozy cafes, and unique hotels. Here you can also admire the traditional architecture along the narrow streets and roads in this mountainous town. What you may want to know is that Arachova is a more expensive destination, especially during the Christmas season.
During the winter, it is always very crowded and lively. Of course, if you organize a winter trip to Arachova, you must pay a visit to the Parnassos Ski Center. The route to the ski center is amazing for admiring the snowy landscape. If you want to get even more familiar with Greek history and culture, you may want to spend a day visiting Delphi, the archaeological site.
10. Ioannina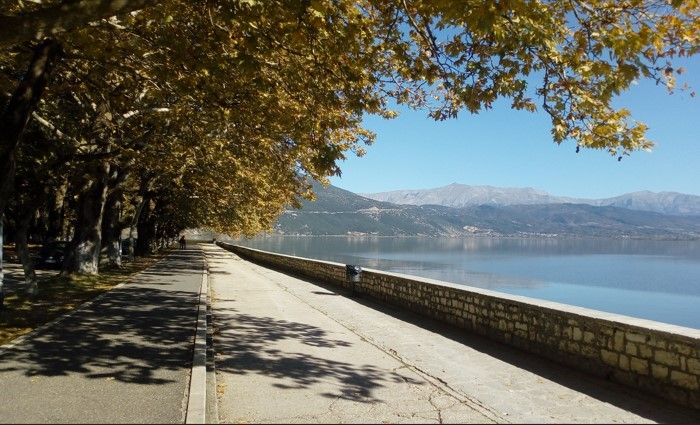 Natural Landscapes | Cultural Attractions | Traditional Cuisine
Ioannina is my happy place in Greece. Here, you can enjoy a long walk by the lake under beautiful plane trees and see the fully habitable island in the middle of the lake. The city center is not to be missed either, with so many amazing spots to meet locals and see beautiful architecture. Also, a visit to the Byzantine castle will make you feel like you're traveling in time. Enjoy tasting traditional cuisine, especially pies, in so many restaurants.
Ioannina is a really big place where everyone can find what they're looking for. There are many museums and archaeological sites to visit, bars, and also taverns with live music in the evening. You may also want to visit nearby villages or even do some extreme sports like river rafting or climb the second-highest mountain in Greece—Smolikas. If you do, you'll find the dragon lake at the top! Don't forget your swimsuit, as there are amazing rivers to swim in.
9. Corfu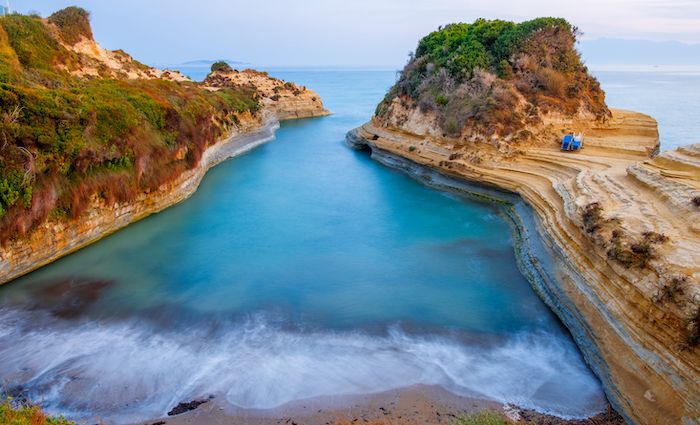 Old Town | Different Museums | Beautiful Beaches
Corfu is an elegant destination located in the northern Ionian Sea with many incredible places to stay. You can get to the island by airplane. With its Venetian architecture, you will certainly love the old town. Strolling down its streets, you feel like you are in a different era. Long road trips are also an incredible way to get to the wonderful beaches of Corfu after amazing drives.
Most importantly, you will never be bored. There are a lot of great things to do in Corfu. For example, you may want to enjoy some watersports, do some cooking, or take one of the ceramic classes that are often organized for people interested in learning something new and different.
Read More: Where to Stay in Corfu | Things to Do in Corfu
8. Zakynthos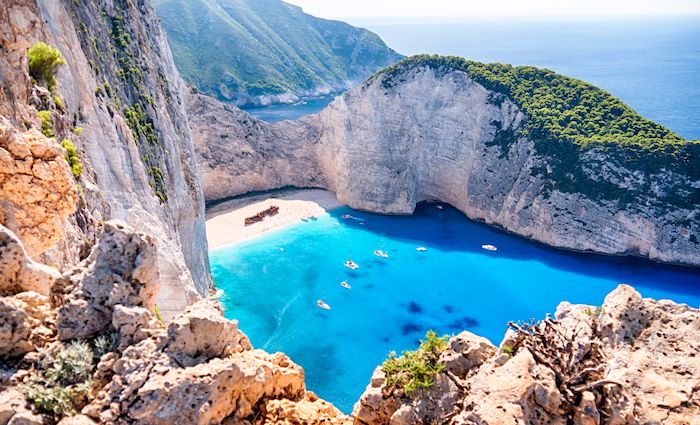 Shipwreck Beach | Blue Caves | Caretta-caretta Turtles
Zakynthos means parties and amazing natural landscapes. It is one of the most popular island destinations for summer holidays. There are several impressive places to visit and wonderful places to stay from mountain villages to modern centres.
Most importantly, apart from the beautiful beaches and turquoise sea, you have the chance to visit unique landscapes. If you choose to travel to Zakynthos, then you have to visit Shipwreck Beach and the Blue Caves. The scenery is amazing, and you will certainly enjoy swimming in this crystal clear water. Finally, remember to take an excursion to meet the Caretta-caretta turtles.
Read More: Where to Stay in Zakynthos | Things to Do in Zakynthos
7. Ios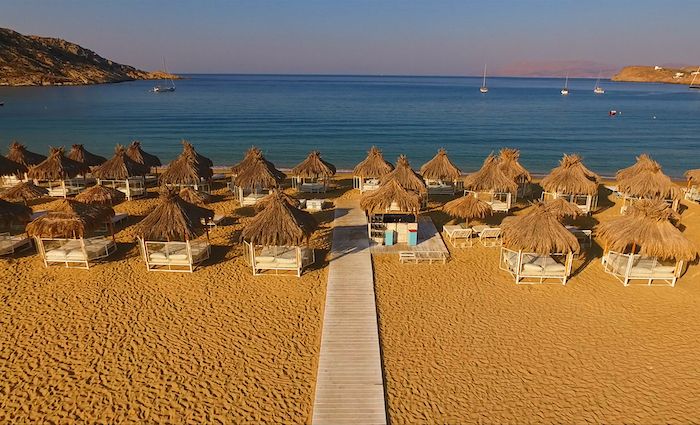 Nightlife | Beach Parties
Let's be transferred to the Aegean Sea and specifically to Ios island, which is certainly one of the best places to visit in Greece for several reasons. If you love parties and would like to experience Greek nightlife, Ios is the best choice for you. Enjoy your drinks or breezy cocktails with the best view of the island. Each bar or nightclub here is certainly unique.
In Ios, there are also wonderful beaches, and Mylopotas is one of them. Get ready to have fun and, if you're up for it, raise your adrenaline! At many of Ios's beaches, you can find a lot of watersports that will do just that. Ios is also a great destination to enjoy Cycladic architecture.
6. Thessaloniki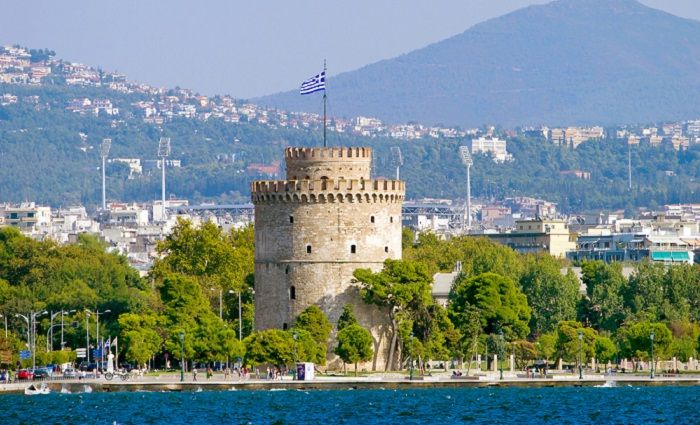 Timeless Beauty | Traditional Cuisine | City Destination
Thessaloniki is one of the top places to visit in Greece. It is a big city where you can enjoy either your winter or summer vacations with places to stay to suit every season.
There are many attractions to see and many fun activities to do. Why not enjoy a walk by the sea? One of the best areas for this is Nea Paralia (New Beach), where locals really love to start their day with a jog or walk. The most famous attraction in Thessaloniki, however, is the White Tower—you could even say it is the trademark of the city.
You will also certainly enjoy traditional and local cuisine and delicious sweets here. Most people who visit Thessaloniki leave with a few extra pounds by the end of their holidays. This is also a city with great nightlife if you love hanging out with locals while on holiday.
Read More: Where to Stay in Thessaloniki | Things to Do in Thessaloniki
5. Mykonos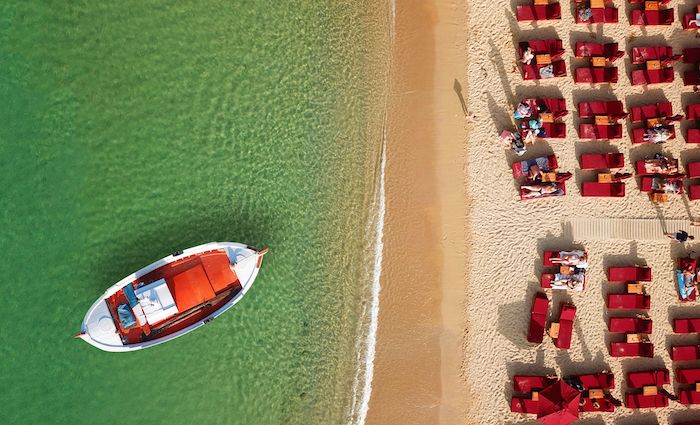 Nightlife | Cosmopolitan Destination
Mykonos is certainly the most cosmopolitan island destination in Greece. Here, luxury is a way of life. If you plan to visit Mykonos, then get ready to have an amazing nightlife experience. Every summer night, Mykonos is transformed into a great party.
Apart from the luxury bars and restaurants in Mykonos, you will also enjoy the Greek sun. You can choose to spend your day on organized or free beaches. However, you need to know that the weather in Mykonos is often quite windy. So, there will be some days that you might not want to spend your time by the sea. Instead, enjoy a coffee at chill cafes with beautiful views.
Read More: Where to Stay in Mykonos
4. Rhodes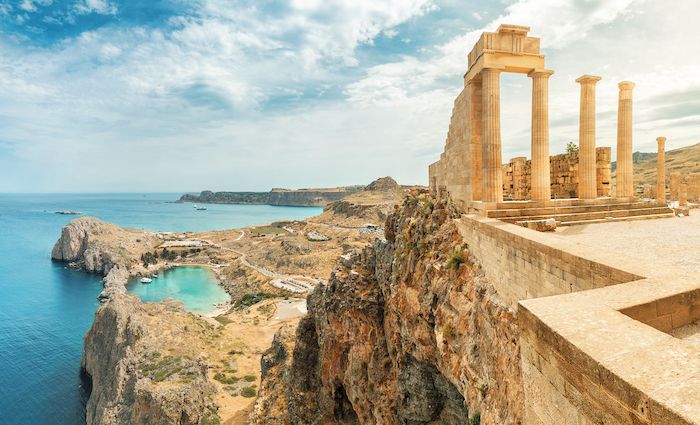 Nightlife | Medieval Town | Wine Tasting
Rhodes is the biggest and most popular island in the Dodecanese. Every summer, thousands of people visit it for a variety of reasons—it has a lot to offer. You will certainly spend many hours going for walks in the old town. It is a medieval town where you will feel like you have been transported back in time. Don't forget to visit the Palace of the Grand Master of the Knights of Rhodes.
In addition to its historical sights, you will also enjoy the nightlife, traditional cuisine, and wonderful beaches. Rhodes is a place where you will have the opportunity to try a lot of different activities. You could go on an organized fishing tour or daily cruises, for example, or you could just relax at the beach enjoying the sun while drinking a cold coffee.
Read More: Where to Stay in Rhodes | Things to Do in Rhodes
3. Athens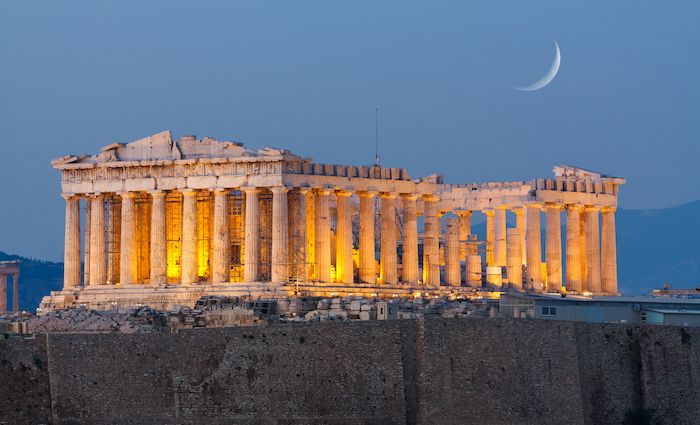 Capital City | Numerous Museums To Visit | Luxury Hotels, Bars and Restaurants
Of course, Athens couldn't be missed on our list of the top places to visit in Greece. This city is an all-time classic destination in Greece.
As you already know, Athens has many significant archaeological sites like the Parthenon and museums like the National Archaeological Museum which is full of must-see treasures. Enjoy walks in picturesque Plaka, where you can taste traditional or modern dishes in a number of really cool restaurants—many of which have views of the Acropolis. And at night, get ready to have fun until the early hours of the morning.
For those of you who love city destinations for your winter holidays, Athens is the ideal option. During the winter, locals prefer visiting the very center of Athens rather than the Athenian Riviera. In this city, you will never get bored as there are always interesting things to see and do. In the summer, you will discover many beautiful gardens where you can enjoy your coffee and terraces to spend a night out.
Read More: Where to Stay in Athens | Things to Do in Athens
2. Crete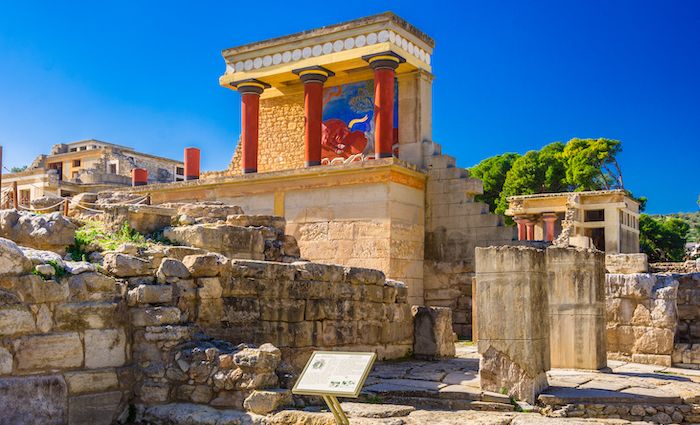 Family Friendly | Beautiful Beaches | Cosmopolitan Towns
Crete is the biggest island in Greece and you will need a few days to visit all it has to offer. It consists of four prefectures: Lassithi, Heraklion, Rethymno, and Chania. Each prefecture has its own points of interest.
In Lassithi, you can visit Plaka village where you can take a boat to the popular Spinalogga island. It is certainly a unique experience. Heraklion is a fairly large city with beautiful squares, where you must visit the archaeological site of the Knossos Palace.
Spend some time strolling in the old town of Rethymno. Here, you can also visit the palm forest of Preveli or beautiful beaches such as Skinaria beach. Finally, Chania is the starting point of the Samaria Gorge and offers a unique trekking experience. You will also be amazed by Chania's old town. Apart from these, you will also have the chance to visit the island's most wonderful beaches, such as Elafonissi, Balos, and Falassarna.
Read More: Where to Stay in Crete | Things to Do in Crete
1. Santorini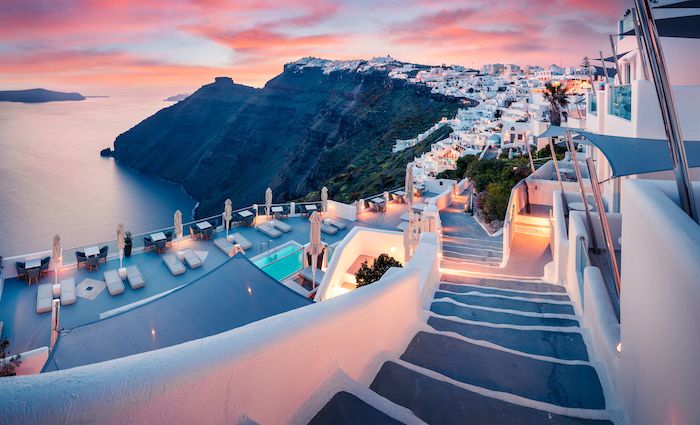 Amazing Sunsets | Volcano | Caldera View
At the top of this list, of course, is Santorini island. Santorini is a world-famous destination and one of the best places to visit in Greece. If you arrive by boat, you will be amazed by the Caldera. This high and steep rock makes the buildings look like they are up in the air.
In Santorini, you will enjoy impressive sunsets and a luxurious way of life. Take your pick of popular beaches: you can spend your day at Black Beach, where the sand is really black, or at Red Beach enjoying this volcanic landscape. If you choose to visit Santorini, don't hesitate to spend a day on a cruise and fully appreciate this wonderful island from a distance.
Read More: Where to Stay in Santorini | Things to Do in Santorini