Crete is certainly the biggest island in Greece. That is to say, you will need several days in order to see everything. However, there are several top things to do in Crete. So, this guide will help you to visit all the must-see attractions and do the most popular activities.
---
Pro Tip: Bookmarks are the key to organizing a great trip. So, bookmark this post in a "Greece" folder in your browser. This way you can circle back to it while you are traveling.
The Best 11 Things To Do In Crete
Millions of people love Crete mainly because they can spend the most amazing holidays on this island. In Crete, you will certainly have the opportunity to visit wonderful attractions. For example, there are several archaeological places, Venetian towns, and beautiful beaches. On the other hand, in Crete, you will love the nightlife. Also, you will be really amazed by the Cretan feasts and the traditional cuisine.
Therefore, we gathered the top things to do in Crete, so as to be easy for you to visit this unique destination. You can also check the "Where To Stay In Crete" article to get an idea of the best places to stay at Crete.
11. Spinalonga Island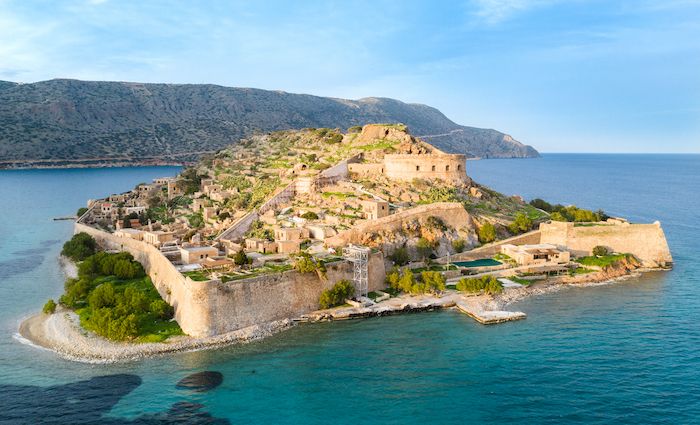 Above all, Spinalonga became really popular around the world from Victoria's Hislop book "The Island". It is a small island close to Plaka village in the prefecture of Agios Nikolaos. So, you can visit it by boat leaving from Plaka, Elounda, or Agios Nikolaos regions. Spinalonga is mainly known as the island of lepers.
However, it is a wonderful place. You will certainly have the chance to explore the island. The Venetians began to fortify the island around 1574, before the Turkish invasion of Crete. You will certainly love Spinalonga's architecture. Finally, you can organize a daily trip to the island with Elounda Boat.
10. Xerokambos Beach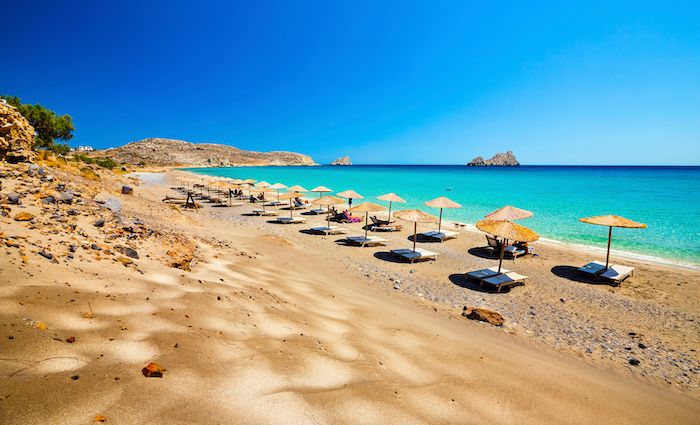 One of the most wonderful beaches in Crete is certainly Xerokambos Beach. It is a long sandy beach with crystal clear turquoise sea water. Moreover, it is an organized beach. That is to say, you will easily find sunbeds and umbrellas to enjoy the daytime.
On the other hand, the most amazing thing about this place is that you will find a natural clay spa spot. To clarify, there is Argilos beach where there is clay on the beach. So, a lot of people like having a natural spa there. Finally, after enjoying the natural spa, you can try some traditional dishes at Liviko View Restaurant while admiring the sea view.
9. Nightlife At Hersonissos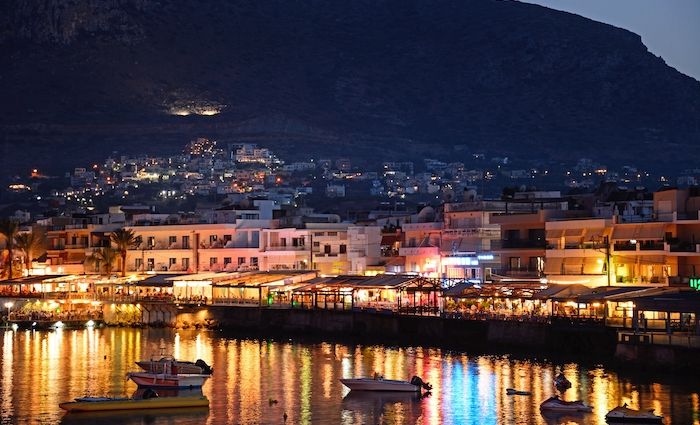 Hersonissos is a seaside village in Heraklio city. That is to say, there are several beautiful beaches to spend your day in. Moreover, as it is a really popular and tourist place, you can do a lot of activities such as spending your daytime at Acqua Plus Waterpark where you will certainly have fun.
Above all, Hersonissos is really well-known for its nightlife. Therefore, get ready to have fun until early in the morning. So, if you visit Hersonissos for its nightlife, remember to enjoy a drink at King Scorpio Beach Bar Restaurant. You will certainly love the luxurious atmosphere and the breezy cocktails.
8. Knossos Palace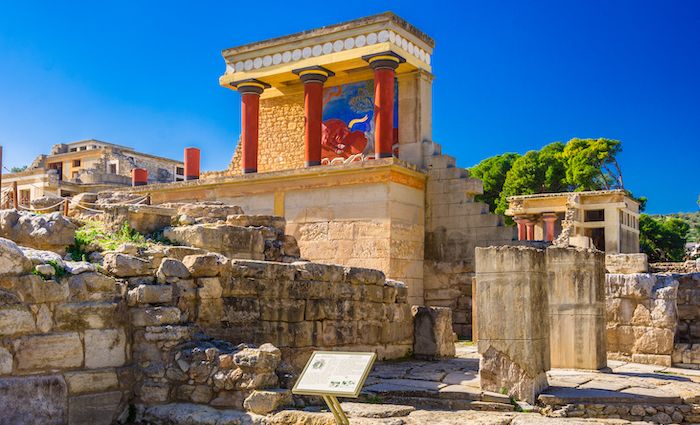 Above all, Knossos Palace is one of the must-see archaeological sites of Crete. It is located in the prefecture of Heraklio. The Minoan palace is the main place to visit in Knossos. Most important, it was the place where king Minos was staying at. You will be certainly amazed by the architecture and the colors that have been used on the buildings.
So, you should definitely spend a morning during your vacation visiting Knossos. Here, you will find all the useful information you need. For example, you can find the opening hours, ticket process even instructions about how to get there.
7. Matala Beach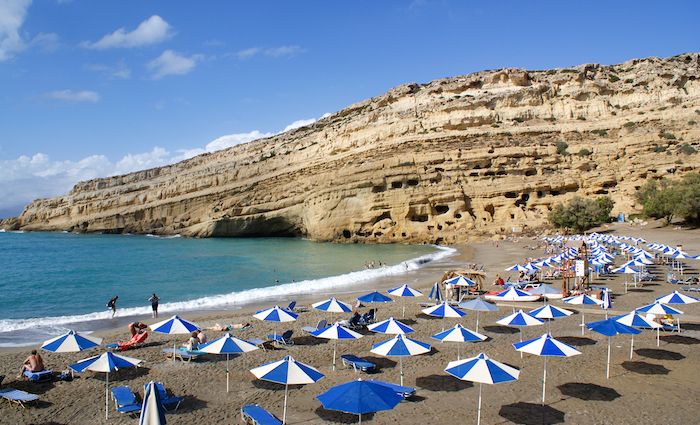 Matala is a village located in the southern Heraklio prefecture. It is really famous because of the hippies' history in the '60s and '70s. It is certainly a very beautiful beach with white sand. Further, you will enjoy swimming in the clear sea. Most important, on the beach, you will find sunbeds and umbrellas.
Above all, what will amaze you is the small caves that there are in the big rock on the one side of the beach. Actually, in these caves, a lot of hippies were spending their days and night there. Finally, in the village of Matala, you can find a lot of restaurants to have lunch or dinner at the end of the day. Scala Fish Bar Restaurant is certainly one of my favorites. Here, you will enjoy gourmet seafood dishes with an excellent view of Matala beach.
6. Old Venetian Town In Rethymno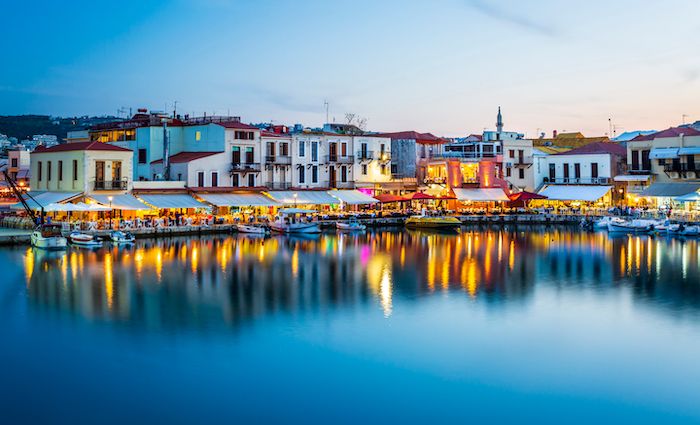 Rethymno is certainly a wonderful place to visit during your holidays even if you decide to stay in one of the other prefectures. The most amazing thing about Rethymno is that the city is actually in the old Venetian town. That is to say, it is the ideal town to go to for a walk.
In the Old Venetian Town of Rethymno, you will feel like you travel back in time. To clarify, you will love the Venetian architecture and all of the paved alleys. Moreover, after the walk, my favorite place to relax is Drop-all-day-bar which offers great brunch choices, lunch dishes, and even fresh cocktails.
5. Preveli Palm Forest & Beach
One of the most exotic places in Greece, and specifically in Rethymno prefecture, is certainly Preveli Palm Forest & Beach. To clarify, you can explore and enjoy a walk in a forest of palm trees. Moreover, there is a river where you can swim as it is really safe.
Further, after this beautiful experience, you may want to relax at the beach. There, you will find a beach bar, not with sunbeds, but with tables and chairs under the trees. Above all, this region is inscribed in NATURA 2000 network. You will certainly love both the palm forest and the beach.
4. Trekking At Samaria Gorge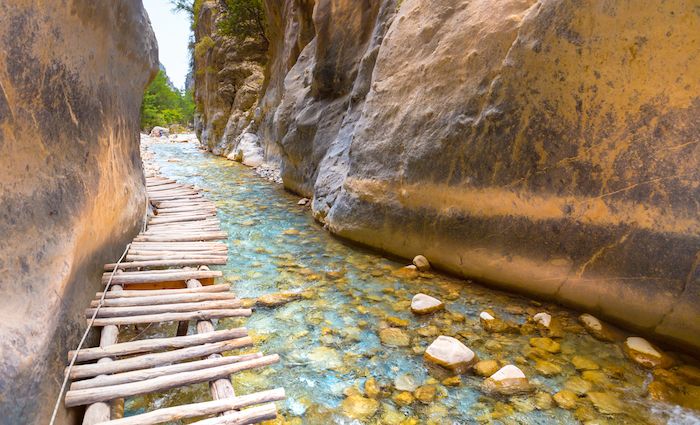 Samaria Gorge is certainly one of the most amazing gorges in Europe. Moreover, it is the biggest gorge in the Mediterranean. Above all, this natural landscape is unique and breathtaking. So, you can't leave Crete without organizing a trekking day at Samaria Gorge.
Most importantly, what you need to know is that Samaria Gorge is about 15 km in length. That is to say, you will need 5-7 hours for the descent. So, it is better to organize a day trip to Samaria Gorge. With Kyriakakis Travel, you will certainly enjoy hiking with safety.
3. Staying At A Luxury Hotel
One of the best things to do in Crete is certainly staying at a luxury hotel. That is to say, in Crete, you are going to find some of the most luxurious hotels in Greece. The amenities that are offered are numerous. It isn't about the big pools or lounge bars and restaurants. More important, you are going to enjoy a spa or a hydromassage.
Moreover, there are many family-friendly hotels. In other words, your kids will certainly have fun at safe playgrounds and children's pools. So, one of my favorite hotels is Avra Imperial Hotel because there are a lot of amenities for both adults and children. You can read about it and more in my article Where to Stay in Crete which will help you decide on not only a hotel but which area is right for you!
2. Falassarna Beach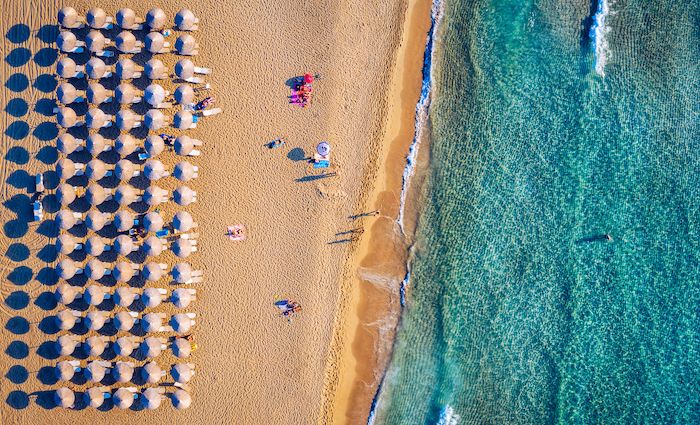 One more place inscribed in NATURA 2000 network is Falassarna beach for both its flora and fauna. Falassarna beach will certainly amaze you. In other words, it is a really long beach covered with white sand. Moreover, its water is crystal clear, warm, and shallow.
However, what you need to know is that when the wind is north, then there are many big waves. So, if you see big waves in the sea, it is better not to dive or swim but enjoy the day by the beach. Finally, there you will find an organized beach bar with sunbeds and umbrellas.
How to get to Falassarna Beach
1. Trying Traditional Cretan Cuisine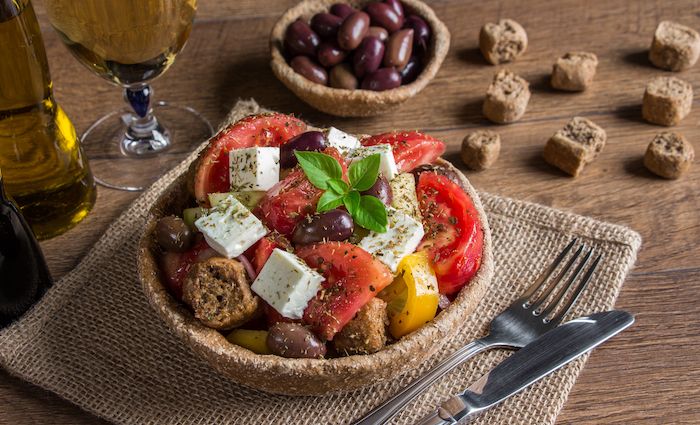 Above all, in Crete, you will love the traditional Cretan cuisine. That is to say, wherever you go having lunch or dinner, you will be certainly pleased. In Cretan cuisine, you have the chance to try different dishes. Most importantly, all the dishes are made with fresh and pure products. Further, don't forget to try some Raki drink.
Moreover, in many cases, chefs like to combine traditional recipes with gourmet and modern cooking ideas. So, the result is really amazing. If you look for such choices, Arismari is the ideal food destination. For example, some of the tastiest dishes are the Cretan salad, the steamed mussels, the "Sioufihta" Cretan pasta, and much more. Bon appétit!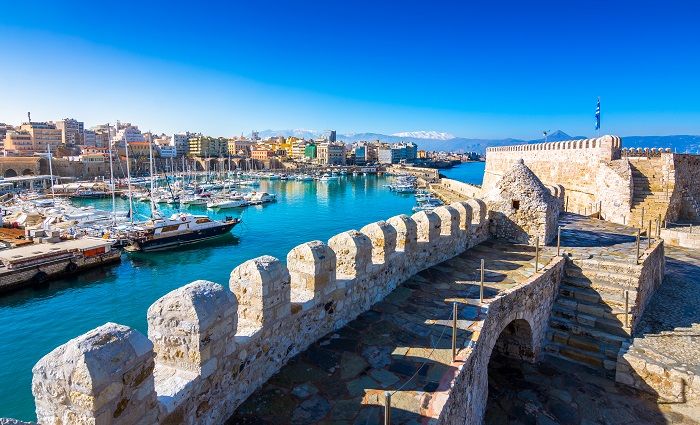 Find the best places to stay
Where To Stay in Crete
One of Greece's most popular islands awaits you! Crete has seaside villages and bustling cities to choose from. Use our guide to the best neighborhoods and hotels to plan your stay!