The floating city of Venice is one of the greatest achievements in architecture and city planning, thanks in no small part to its complex system of canals and hidden waterways. These are not mere relics of a maritime past either; they are used every day by the working people of Venice. Before you plan your trip, check out our best Venice boat tours through the canals.
---
Pro Tip: Planning your trip to Venice? Bookmark this post in your browser so you can easily find it when you're in the city. See our guide to Venice for more planning resources, our top-rated Venice tours for a memorable trip, and how to see Venice in a day.
Should You Take a Venice Boat Tour?
Yes! You definitely should go on a Venice boat tour. Is there anything more iconic of Venice than its canals and gondolas? With 400 bridges and 177 canals connecting a cluster of 118 islands, it would be a shame not to see the Floating City from the water.
You'll enjoy a different and very Venetian perspective of the city in a scenic cruise down Venice's Grand Canal and other hidden canals with your own gondolier who knows all the local lore and legends. It's more than a cruise—it's a trip back in history on canals that have been used for centuries in a city with strong seafaring roots. Don't just take our word for it, check out what our clients have said!


Not ready to book a tour? Check out our article on the best Venice tours to take and why.
Top Venice Gondola and Boat Tours
Venice, known as the Floating City, is steeped in a unique history. Our Venice tours are a great way to explore the waterways and get skip-the-line tickets to visit the city's must-see landmarks with local guides who are passionate about history, art, and their city.
A guided tour will help you see Venice through the eyes of a local and there's so much beauty and mystery to explore here. With that in mind, here are our best Venice gondola and boat tours.
Ultimate Venice in a Day with Murano and Burano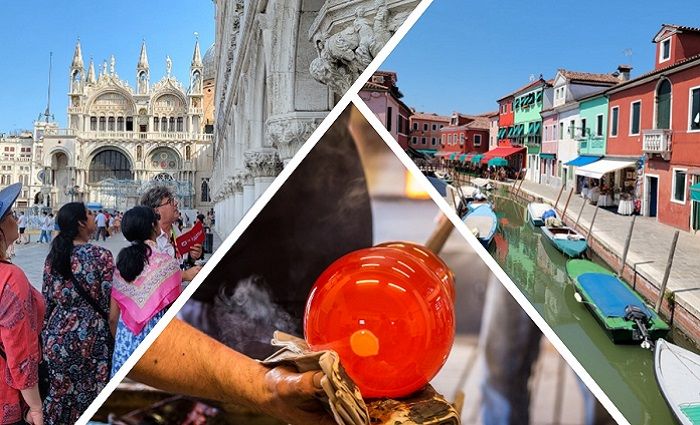 Want to explore Venice and beyond the main island all in a day? Pack in as much as possible on your trip to Venice with this ultimate 9-hour Venice day tour.
Start with a guided tour and skip-the-line access to St. Mark's Basilica, also known as the Church of Gold. You'll see why the moment you step inside! This tour also includes a trip up to the terrace for a picturesque view of St. Mark's Square and the lagoon.
Next, you'll head to the infamous Doge's Palace where you'll also skip the lines to see what is probably the world's most expensive staircase, thanks to the gold ceiling. Learn about the courtroom where verdicts were handed down and see the largest room in Italy.
No trip to Venice is complete without a gondola ride, so we've included that on this day tour as well. And after a break for lunch on your own, you'll then meet up with your small group and guide to take a private water taxi out to the islands of Murano and Burano. This is the most ideal way to see Venice's other islands as the public water bus is hot, crowded, and slow.
You'll see a live glassblowing demonstration up close in Murano, done the same way it's been done for literally hundreds of years. And in Burano, you'll see an intricate lacemaking demonstration before having time to take pics of all the colorful houses here.
Highlights:
9-hour tour
Skip-the-line guided tour of St. Mark's Basilica
Access to the upper terrace
Skip-the-line guided tour of Doge's Palace
Go on a traditional gondola ride
Private water taxi to Murano and Burano
Glassblowing and lacemaking demonstrations
Not ready to book a tour? Check out our Venice Guide for more resources.
Venice In a Day Combo Tour with Gondola Ride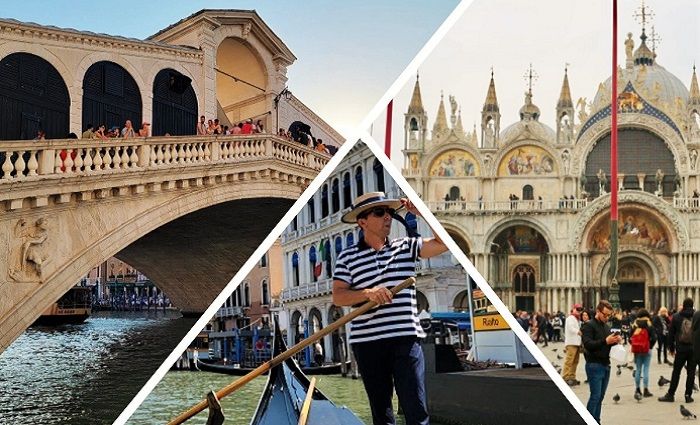 Venice is a city rich in history, and unless you have the time to take it in, you're going to miss out on a lot. That's why we offer this Venice in a Day Combo tour. It combines two popular tours, allowing you to see more attractions for less. This tour will take you from St. Mark's Square, through the Rialto district, and on to the Doge's Palace.
On this day trip, our local guides will take you through a labyrinth of less-crowded streets and back roads. After a 30-minute gondola ride with an expert gondolier, you'll have the opportunity to grab a slice of pizza or traditional Venetian cicchetti from the many eateries by St. Mark's Square.
Don't know where to eat? Your guide comes complete with loads of recommendations. Just ask them about their favorite places. The Venice in a day tour is the best choice if you want a local experience with your Venice boat tour.
Highlights:
6-hour tour
Skip-the-line tickets to see St. Mark's Basilica and Doge's Palace
Walking tour of Venice's quieter areas
Combined tour for a discounted rate
Gondola ride down the Venetian canals
Not ready to book a tour? Check out our Venice Guide for more resources.
Murano and Burano in a Half Day Boat Tour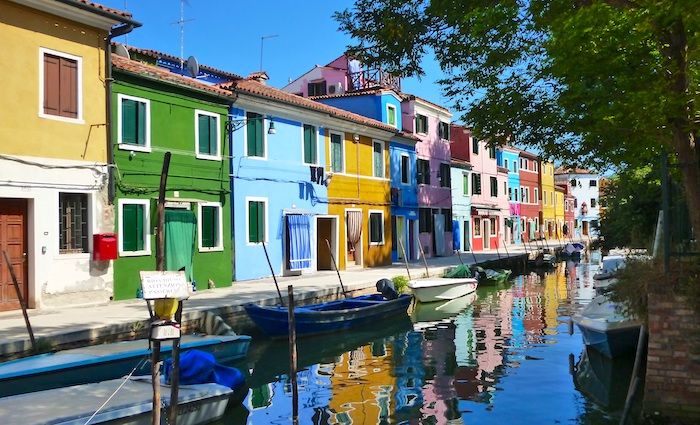 Interested in exploring the cluster of islands that make up Venice a little further? The islands of Murano and Burano are just a boat ride away on this half day Murano and Burano tour.
Hop in a speedboat with your expert local guide and head to the famous glass-making island of Murano. There, you'll have a live glass-blowing demonstration and witness techniques that have been passed down through generations. Next, visit Burano where you'll see the island's colorful houses and centuries-old lacemaking traditions still used today.
Your guide will explain the rich history of the islands, including how the famous glass-making artisans came to be in Murano. Enjoy free time to explore the islands and have a meal on your own before heading back to Venice.
Highlights
4-hour tour
Roundtrip in a private speedboat
Murano tour and glass-blowing demonstration
Burano tour and lace-making demonstration
Free time to explore these Venice islands
Not ready to book a tour? Check out our Venice Guide for more resources.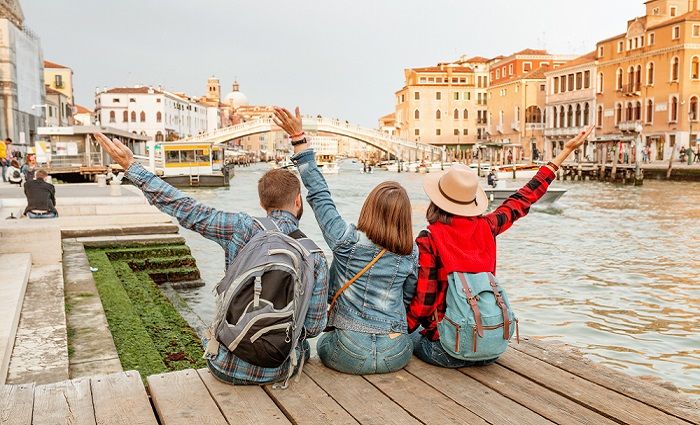 Find the best places to stay
Where To Stay in Venice
Despite the size of this little island, there are endless hotel options to choose from. We've picked the best neighborhoods and hotels to stay in whether you prefer Italian luxury or quiet serenity—or both!