San Gimignano is one of those iconic destinations that's small but frequented by thousands of visitors each year. If you are considering spending some time there then you've come to the right place! Check out where to stay in San Gimignano.
---
Pro Tip: Planning what to do on your trip to Tuscany? Bookmark this post in your browser so you can easily find it when you need it. Check out our guide to Tuscany for more planning resources, our best Florence and Tuscany tours for a memorable trip, and how to plan a day of wine tasting in Tuscany.
The Best Hotel and Places to Stay in San Gimignano in Tuscany
Major Italian cities are classified by the city limits, which are the geographic borders of the city, and by the historical center (centro storico), which is the area you are likely to visit. Rome, for example, is 10 times the size of Paris in terms of its geographic borders and would take over 7 hours to walk from one side to the other. In contrast, the historical center would take 90 minutes to walk across.
The historical center of San Gimignano will only take you 11 minutes to walk across which makes it a very quaint city to visit with almost no vehicle traffic. The big draw is the views and nearby vineyards which is definitely something you will want to plan on seeing. We divided this article into two sections:
Our Partnership with Booking.com. If you like our content, please book by clicking on our Booking.com links. The price is the same for you and we get a small commission that helps support our blog. We've partnered with Booking.com because they have the most options, great prices, and a solid loyalty program. Just about every hotel is on Booking so our recommendations are not incentivized.
Best Hotels & Apartments in San Gimignano
San Gimignano is such a small city that you can easily choose your accommodation based on the two classifications; in the town (centro storico) and in the countryside. Find the centro storico options below and the countryside & vineyard options further down.
Le Viole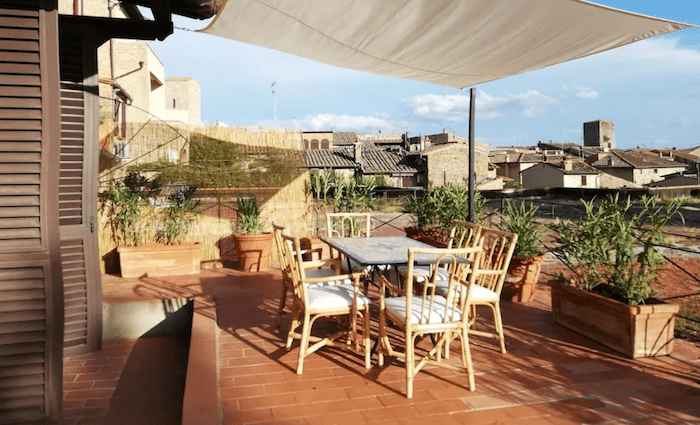 €€ | Centro Storico | Apartment | Terrace!
Great 1000 square foot apartment with 1 bedroom, a couple of pull-out couches, and two bathrooms. The best part is the terrace which is a big factor for me when renting an apartment.
Hotel Leon Bianco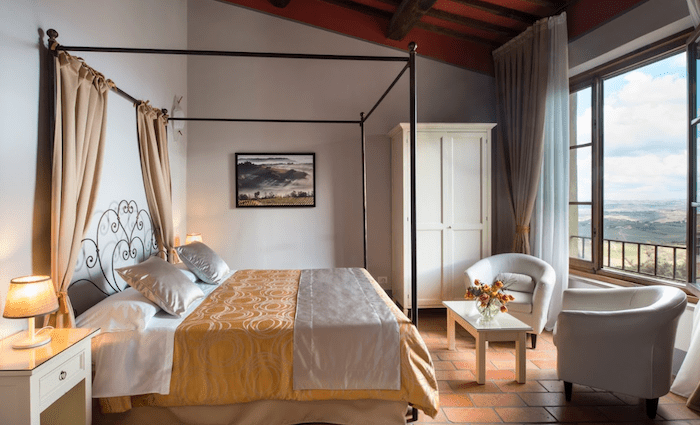 € | 3 Star | Centro Storico | Lots of Amenities
While I appreciate rental properties, I prefer a hotel hands down. I like a quick check-in & out and I don't want to mess around trying to coordinate when I will arrive. I also like the views here which makes it a great option!
Sangi Studio Apartment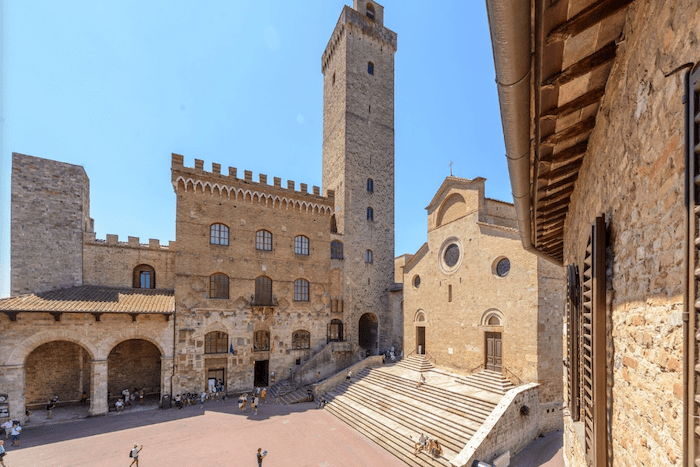 €€ | Centro Storico | Apartment | Great Views!
Great central location which is right in the middle of the action. Incredible views of the main square of San Gimignano and Duomo.
Casa Torre Margherita Lux B&B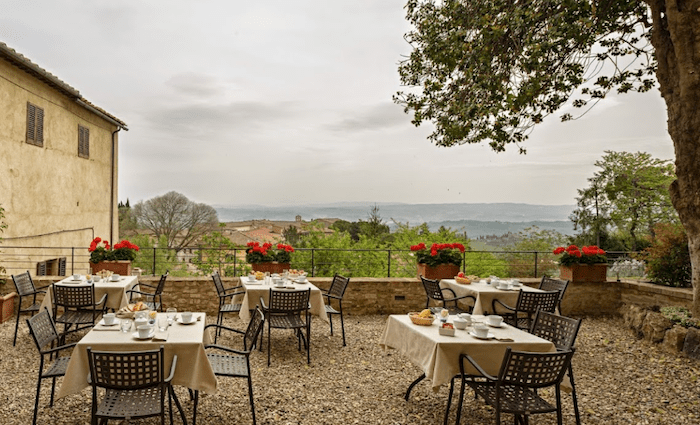 €€ | B&B | Centro Storico | Great Terrace!
When I plan to travel, I like to consider a nice room or great location, but above all else, I look for a place where I can have a glass of wine and be present. This terrace is exactly that place.
Casa Bardi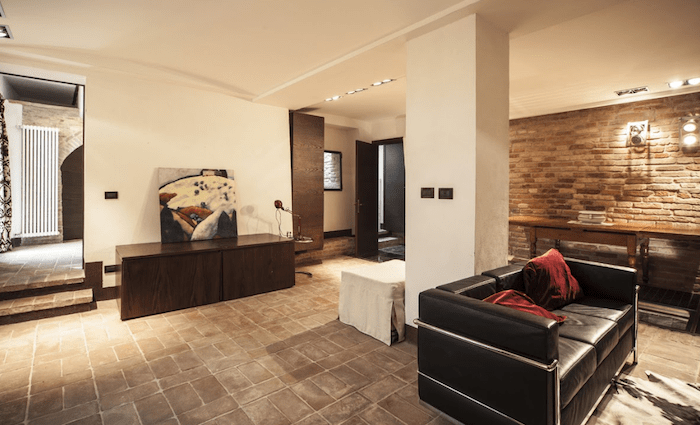 €€ | Centro Storico | Updated Apartment | Great Terrace!
This is a great modern apartment with historic charms like exposed brick. It has an amazing location and a fantastic terrace. This is a no-brainer for couples or small families.
Check Out Our Best Cinque Terre Tours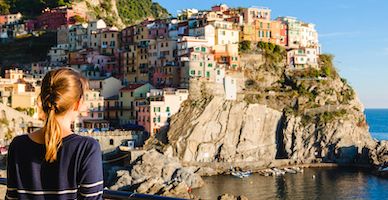 Top Rated Tour
Cinque Terre Tour with Locally Produced Limoncino Tasting from La Spezia
With a fun and expert tour leader, discover the villages of the breathtaking Cinque Terre. You can also sunbathe on the beach and learn the differences between Limoncino and Limoncello. Decide for yourself which spirit reigns supreme!





Starting at €49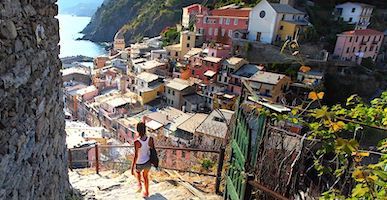 Top Rated Tour
Cinque Terre Hiking Tour from La Spezia

One of Italy's most treasured gems and a UNESCO World Heritage Site, Cinque Terre is a Must See on your trip to Tuscany. On this excursion, travel in an air-conditioned private coach directly from central Florence for a truly memorable experience in a small group with an expert tour leader.





Starting at €55
Not ready to book a tour? Check out our Tuscany guide for more info.
Agritourism, B&B, and Vineyard Options Near San Gimignano
An agriturismo is basically a B&B, but also a sort of farm or vineyard where they produce a food-based product. For lack of a better description, it is a farm with guest houses. Below you'll find agriturismi (plural), B&Bs, and even vineyards you can stay on! They all have pools and restaurants so you don't have to go anywhere if you don't want to!
Agriturismo II Segreto di Pietrafitta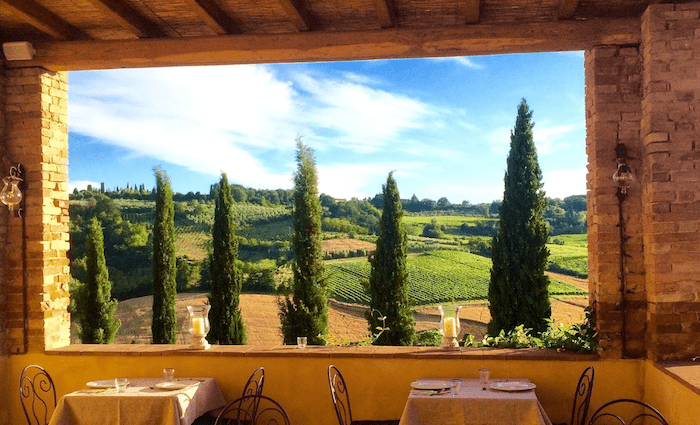 €€ | Ariturismo | Great Views | Pool
When I dream about Tuscany, Il Segreto di Pietrafitta is where that dream takes place. It has all the characteristics of a Tuscan paradise including the cypress trees, the views, and the old stone structure. It's perfect.
B&B Countryhouse Villa Baciolo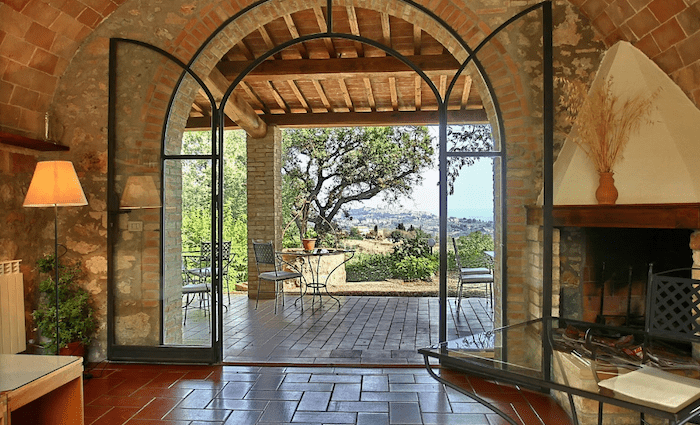 € | B&B | Great Views | Pool
This place is amazing value for what you get. The structure has a lot of gorgeous Tuscan characteristics such as stonework, climbing vines, and incredible views.
Agriturismo Poggiacolle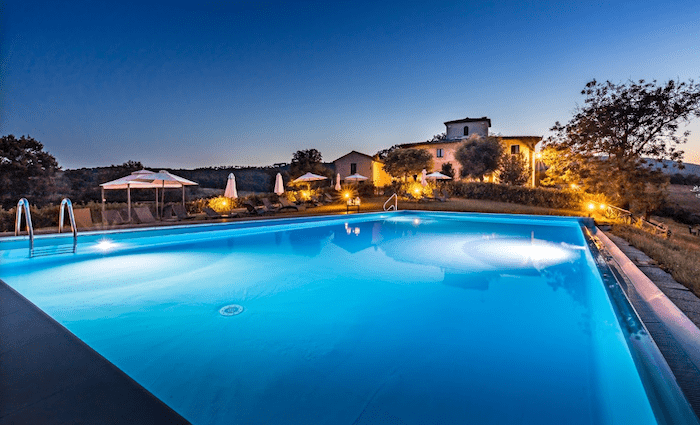 €€ | Ariturismo | Great Views | Pool
If you are looking for a bit of isolation, a great pool, and views then this is your spot. Be sure to rent a car to get around, which goes for all these properties, so you can explore.
Tenuta Guardastelle Agriturismo & Vineyard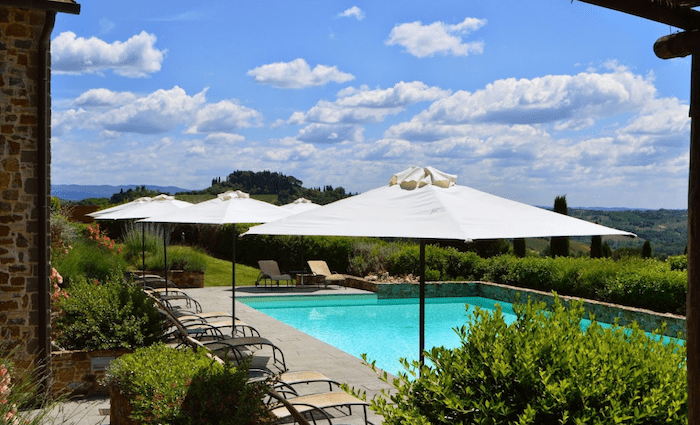 €€ | Vineyard | Great Views | Pool
This is a really cool and relaxing spot with amazing views of not only vineyards but San Gimignano itself! The estate is super Tuscan and checks all the boxes!
Il Borghetto Tuscan Holidays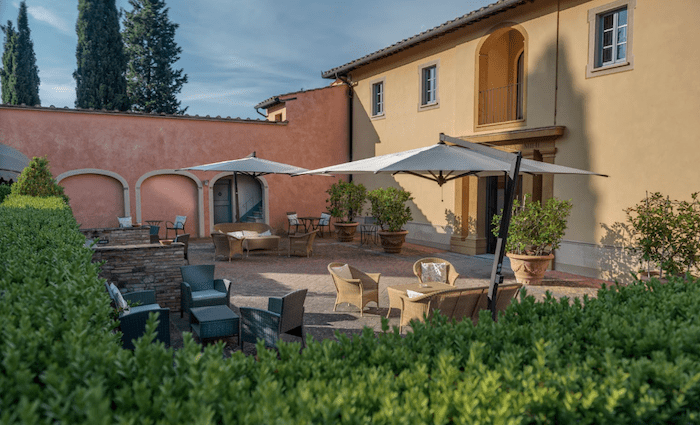 €€ | Serviced Apartments | Pool | Great Views!
Il Borghetto is a great option since they offer really cool apartments inside a complex with a pool, restaurant, and other amenities. It is a great option for families or anyone who likes a little extra space!
Tours of Chianti and Florence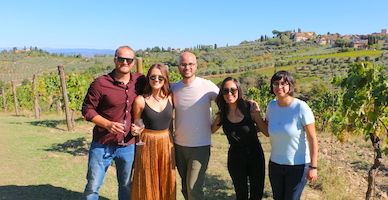 Top-Rated Experience
Chianti Day Trip from Florence with Vineyard Lunch
Want to have an epic experience in Tuscany? Remove the guesswork and the hassle of transportation by joining us on a day trip to Chianti from Florence. You'll enjoy time in the enchanting cities of Siena and San Gimignano with lunch and wine tastings too. Make your Tuscany day trip one to remember!





See Prices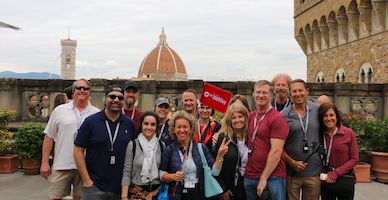 Best-Selling Tour
Florence in a Day Combo Tour with David & Uffizi
This tour is your best value in Florence. See Michelangelo's David statue in the Accademia Gallery with a licensed guide before exploring the Uffizi Gallery. You'll also have plenty of time to see the outside of the Florence Cathedral, Baptistry Doors, Ponte Vecchio, and more. All your skip-the-line admissions are included along with an English-speaking guide.





See Prices