Despite its small size, Milan blends the best of Italian culture with a universal spirit. Its neighborhoods are unique, offering something for everyone. So, deciding where to book your hotel in Milan will depend on what you'd like to experience. In this guide, we share the five best areas to stay in with great accommodation options and nearby restaurants and attractions. Here's where to stay in Milan.
---
Pro Tip: It's easier to organize your trip when you have all your resources in one place. Bookmark this post along with our guide to Milan for more planning resources, our best Milan tours for a memorable trip, and how to see Milan in a day.
Where To Stay in Milan: Best Hotels and Neighborhoods
Milan is a city with multiple identities. Despite its smaller size compared to some cities, it changes a lot from one neighborhood to another, sometimes even from one street to another!
Whether you're visiting for the first time or are a seasoned traveler, Milan has something to offer everyone. It's home to a variety of events and cultural trends that make it truly unique. Depending on your interests and style, you'll have a variety of places to stay in Milan to choose from that will make your trip truly memorable.
You might want to stay closest to the action with a hotel that overlooks the famous Milan Cathedral or one that's close to the iconic La Scala Theatre. If you'd prefer to stay in a more vibrant area, head to the Porta Ticinese for the art, nightlife, and locals. Of course, you can opt for the classic Brera District when choosing your accommodation in Milan.
In this guide, we cover a breakdown of the city's top areas, best hotels, and nearby restaurants and attractions, so you can easily decide where to stay in Milan. Here are our recommended areas to explore:
Our Partnership with Booking.com. If you like our content, please book by clicking on our Booking.com links. The price is the same for you, and we get a small commission that helps support our blog. We've partnered with Booking.com because they have the most options, great prices, and a solid loyalty program. Just about every hotel is on Booking so our recommendations are not incentivized.
Monte Napoleone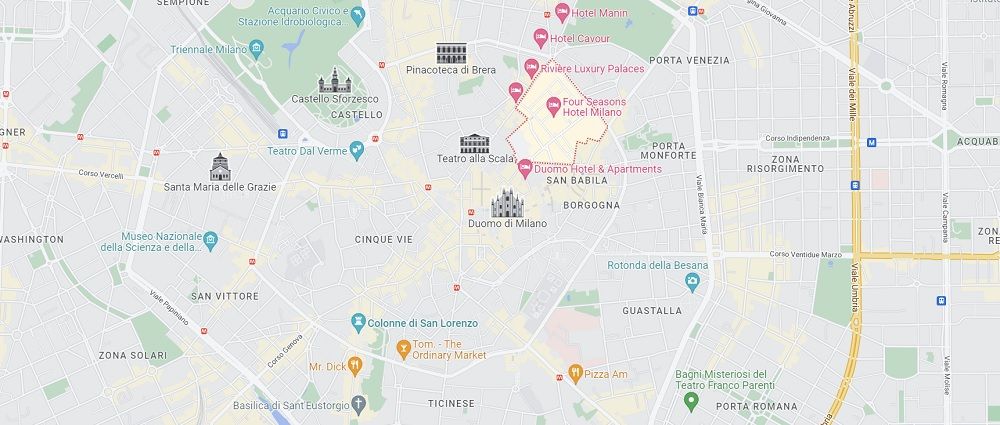 Located in the fashionable Quadrilatero della Moda (fashion district), Monte Napoleone street is home to some of the world's most famous fashion brands and antique jewelry shops.
It extends from Piazza San Babila to Via Della Spiga, Via Manzoni, and Corso Venezia. It was named after Napoleone Bonaparte, who is responsible for a lot of architectural changes in the city (the Brera Academy, for instance). Equally important, Monte Napoleone is home to several luxury hotels, fine-dining restaurants, and art galleries.
Just a few steps from Brera, the Duomo, and Galleria Vittorio Emanuele, the district is a popular destination for tourists and locals alike. After shopping, you can head towards the Indro Montanelli gardens and the jewels of Milano Liberty.
Monte Napoleone is known for its upscale atmosphere and sophisticated style, so if that describes you, this area in Milan is for you. Stay here to experience the glamour and sophistication of Monte Napoleone, the city's premier shopping district.
Why I love Monte Napoleone District:
Prestigious boutiques
Ideal for walking
Impressive historic buildings (liberty style)
Attractions near Monte Napoleone District:
Indro Montanelli Gardens
La Scala
Galleria Vittorio Emanuele II
Piazza del Duomo
Palazzo Reale
Museo Del Novecento
Poldi Pezzoli Museum
Gallerie d'Italia
Best restaurants near Monte Napoleone District:
Best hotels in Monte Napoleone District:
Hotel Milano Scala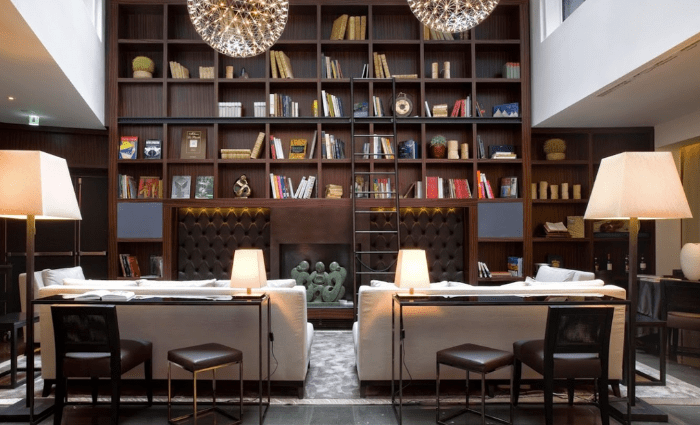 €€ | 4 Star | Great View | Breakfast Buffet
The hotel is in a prime location and each of the room's designs is inspired by a famous opera. Its rooftop bar could be the highlight of your stay—it has a wonderful atmosphere and the views are breathtaking. Enjoy breakfast with a wide selection of food and lovely harp and piano music in the background.
Imperiale Suites Milano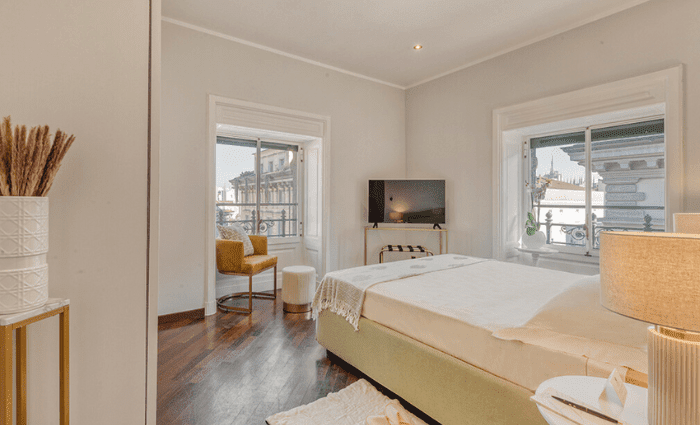 €€ | Central Location | Family Friendly
Located in the heart of the city, many major attractions are within walking distance. The rooms are spacious and come with self-catering facilities. This is a good option if you're traveling with kids as they offer family rooms. They even allow pets. You can truly make yourself at home here.
Matilde Boutique Hotel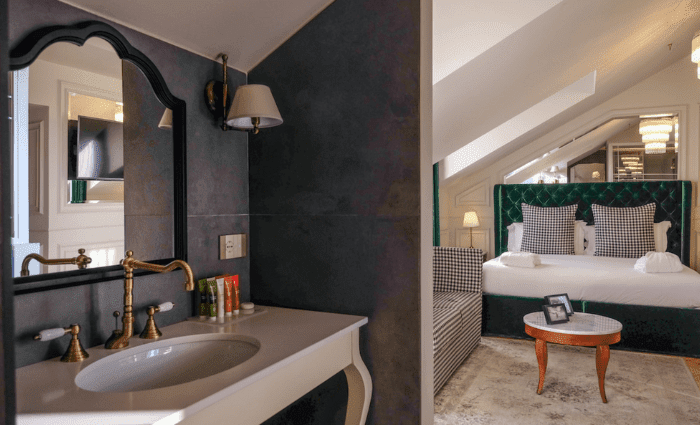 €€ | 4 Star | Modern Rooms | Central Location | Restaurant
Expect comfortable and elegantly decorated rooms, providing a sense of luxury and relaxation. The hotel is located a quick 3-minute walk from the Duomo, making it easy to access the city's main attractions. There are plenty of restaurants and shops nearby. It's a bit of luxury on your vacation in Milan.
Hotel Spadari al Duomo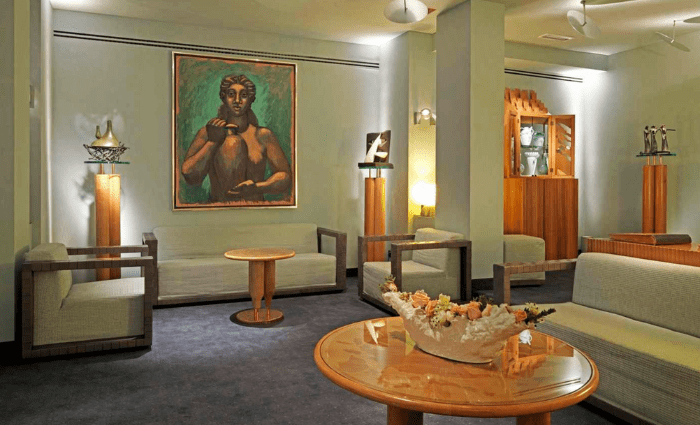 €€ | 4 Star | Central Location | Retro Style | Amazing Staff
Location-wise, it doesn't get better than this. It's 100 meters from both Piazza Duomo and La Scala. It's a perfect base for sightseeing and shopping in Milan. Despite its central location, the hotel provides a peaceful and relaxing atmosphere. Expect cool retro-style decor and rooms featuring paintings by young contemporary artists.
Porta Romana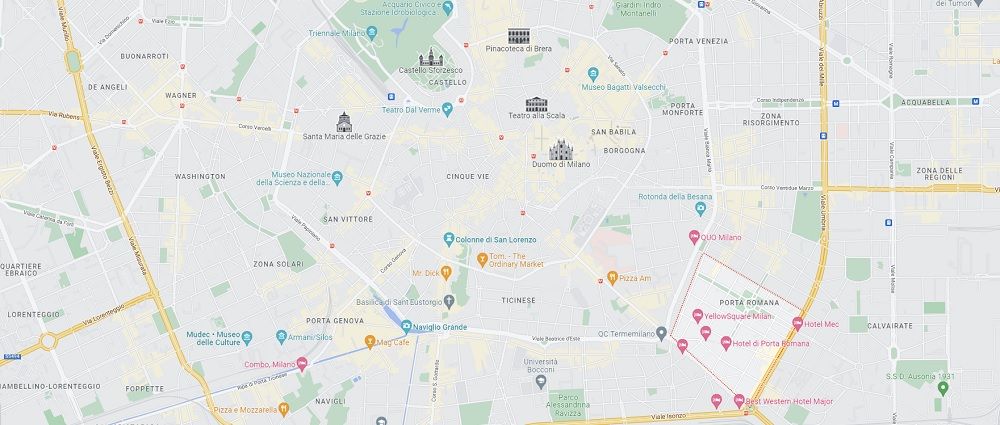 Porta Romana is without question one of the most ancient districts in Milan. Located south of the city center, it's named after the historic Porta Romana gate—the entrance to the city in imperial times. Today, the district is full of stately buildings, small shops, typical taverns, and restaurants and bars loved by designers who visited for the Salone del Mobile (Design Week).
The area is also home to several cultural and historical attractions, including Fondazione Prada, ICA Museum, and contemporary art galleries. In addition, the Porta Romana district is also home to many universities and research institutions, making it a popular destination for students.
Obviously, the neighborhood is well-connected to the rest of the city by public transportation, including several tram and bus lines. If you visit the area, don't forget to look up at the Torre Velasca and visit the Ca' Granda palace and Rotonda Della Besana. This is Milan's authentic neighborhood for the true traveler.
Why I love Porta Romana District:
Museums and galleries
Vibrant nightlife
Taverns and pubs
Perfect destination for shopping
Attractions near Porta Romana District:
Fondazione Prada
ICA museum
ORDET Contemporary art gallery
Rotonda della Besana
Ravizza Park
Best restaurants near Porta Romana District:
Best Hotels in Porta Romana District
Bianca Maria Palace Hotel City Center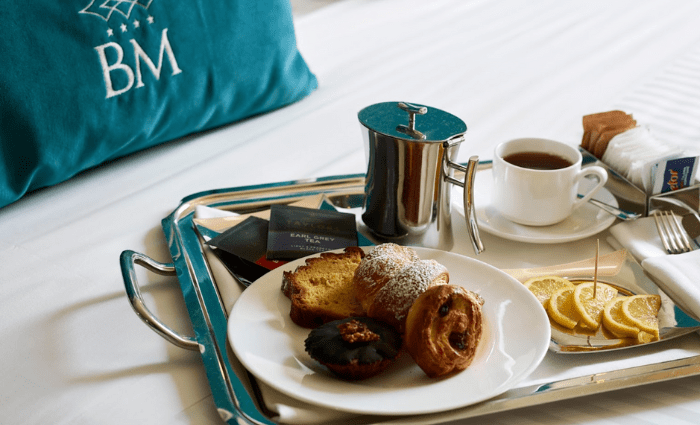 €€€ | 4 Star | Central Location | Fitness Center | Family Friendly
The hotel is a convenient 10-minute walk from the Duomo and is close to many shops and restaurants. The hotel staff is consistently helpful and courteous. You'll have access to a fitness center, bar, and restaurant serving a lovely breakfast daily.
Grand Visconti Palace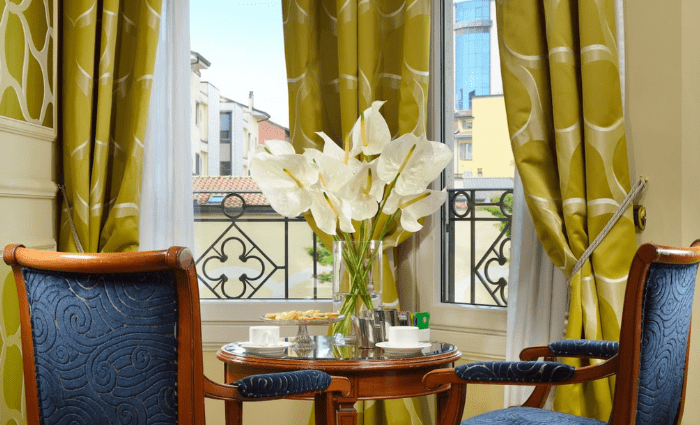 € | 4 Star | Elegant Design | Spa Suites
From the moment you arrive, you'll be struck by the elegant decor and impressive amenities. They have a delicious breakfast buffet with a wide range of options. The hotel also boasts a beautiful garden, a spa, a nice restaurant, and a bar that's open until late. There's a subway station nearby, making it easy to access all that Milan has to offer.
10 KEYS MILANO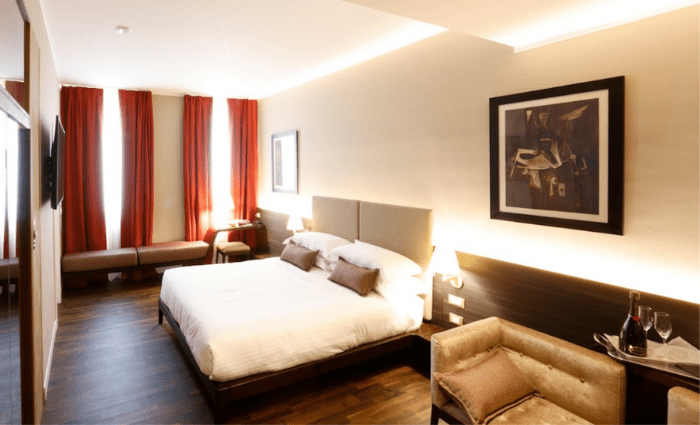 €€ | 4 Star | Amazing Staff | Luxury Experience
One of the standout features of the hotel is the sauna and Turkish bath in the rooms, which make for a very luxurious experience. The rooms themselves are nicely decorated, comfortable, and a relaxing place to stay. They have a 24-hour front desk, a restaurant and bar, plus a fitness center.
UNAHOTELS Mediterraneo Milano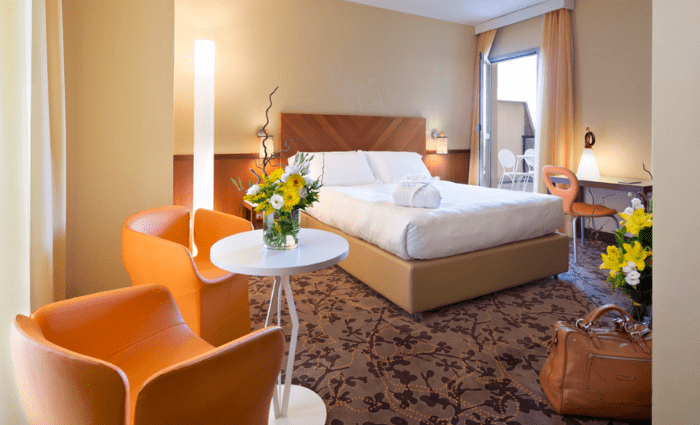 € | 4 Star | Modern Decor | Restaurant | Family Friendly
Located a 20-minute walk from the Duomo and just a few minutes from the nearest metro station, you'll have easy access to Milan's attractions at a competitive price. The hotel is also conveniently located in a lively area with restaurants, bars, and a supermarket nearby.
Brera District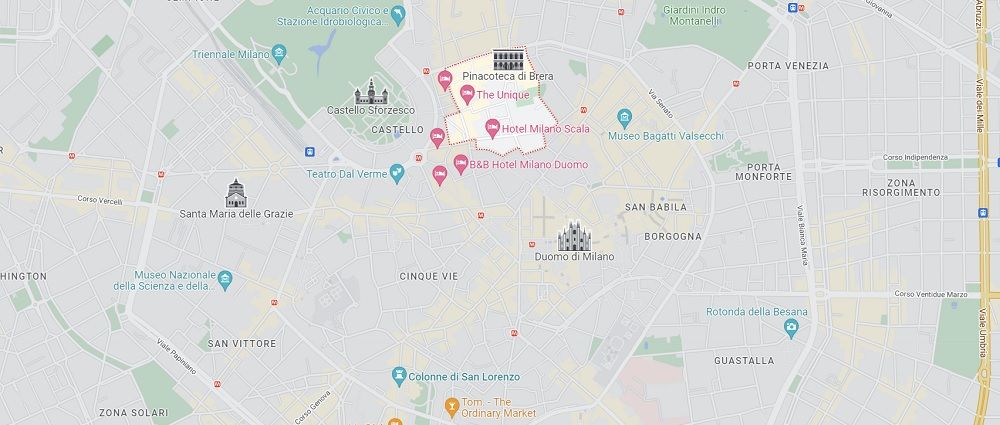 Brera is the most classy and aristocratic neighborhood in Milan. Picture an old lady in a fur coat and expensive sunglasses (best known as sciura) drinking tea with her long-time friend discussing memories and possible investments in art or business activities. That's Brera.
Brera is a neighborhood very few can afford to live in, so discreet luxury is everywhere. Here, you'll find some of the most ancient vibes of Milan. If you pass by, visit the Pinacoteca. It's one of the most important public museums in Milan with masterpieces like The Kiss by Hayez.
Why I love Brera District:
The romantic and dreamy atmosphere
Full of great clubs, restaurants, and chilled-out cafés
Artistic vibe with galleries and theatres (go visit the Brera Academy)
The true essence of the old Milan
Attractions near Brera District:
Pinacoteca di Brera
Botanical Garden of Brera
Museo Poldi Pezzoli
Santa Maria Del Carmine
Chiesa di San Citterio
Castello Sforzesco
Best Restaurants near Brera District:
Best Hotels in Brera District:
Grand Hotel et de Milan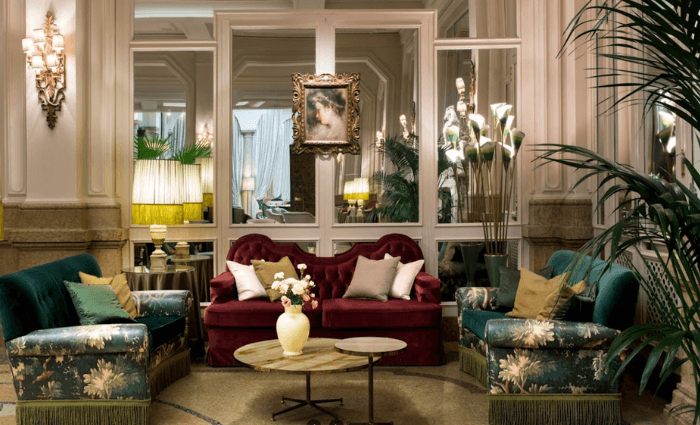 €€€ | 5 Star | Romantic Atmosphere | Beautiful Decor | Bar and Lounge
Ah, the Grand Hotel et de Milan in Brera. It's my favorite on this list. This hotel is stunning. The furniture in the rooms is gorgeous and evokes a classic style. Also, the breakfast buffet is excellent and there are many special order options as well. You'll find the concierge team very helpful.
Bulgari Hotel Milano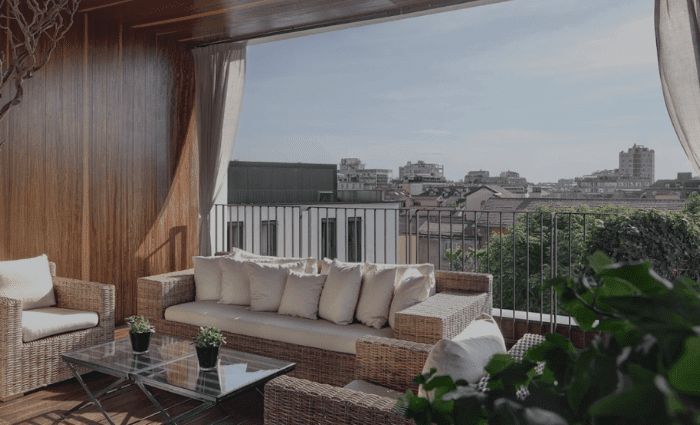 €€€ | 5 Star | Modern Design | Great Views | Restaurant with Garden Seating
This hotel is located in a stunning 19th-century building that exudes old-world charm, but the interior is all modern sophistication. The rooms are spacious and sleek, with plush beds, top-of-the-line amenities, and breathtaking views of the city. The hotel restaurant is a must—it's the best spot in Milan to be seated in the garden and Alberto, the restaurant manager, is the most attentive you'll find on your trip.
Armani Hotel Milano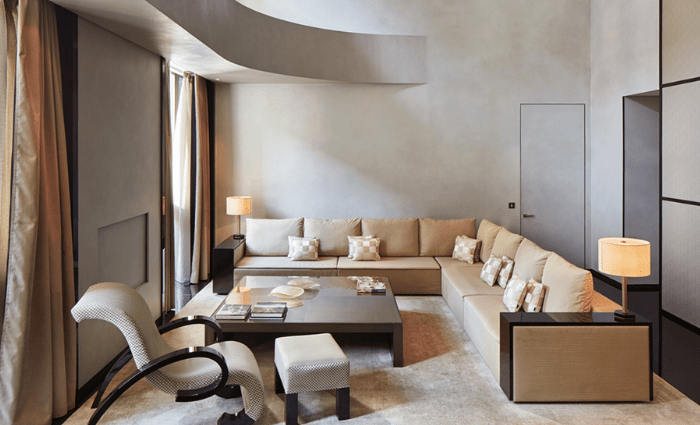 €€€ | 5 Star | Minimal Style | Great Views | Rooftop Pool
The hotel itself is a true oasis in the heart of the city. The rooms are spacious, stylish, and equipped with all the amenities you could possibly need. The hotel's rooftop pool and lounge offer breathtaking views of the city. It's difficult to find a flaw in this hotel!
Casa Baglioni Milan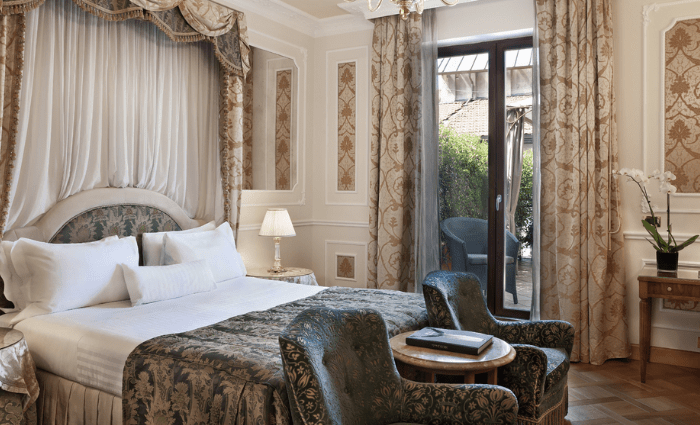 €€€€ | 5 Star | Restaurant by Michelin Star Chef | 60s Style
Created by architects Spagnulo & Partners, Casa Baglioni Milan's style takes inspiration from the design of 1960s Milan. You'll enjoy a wine cellar and restaurant by Michelin-starred Chef Claudio Sadler. The rooms are spacious with high ceilings and antique furnishings, giving a real sense of character and charm. There's plenty to love here.
Porta Ticinese District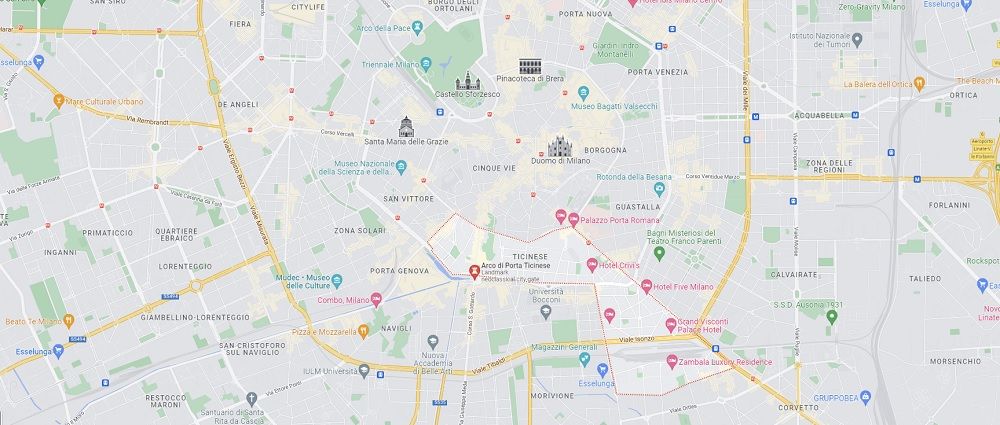 Porta Ticinese is the cool neighborhood of Milan. Once known for the vibrant Italian underground punk music scene of the 70s, Porta Ticinese has become the place where artists, creative professionals, brands, and local businesses meet to create a unique melting pot. Completely different from all other areas, Porta Ticinese is one of the neighborhoods that creates the identity of Milan.
You'll find the Navigli river and the water canals of old Milan near Porta Ticinese. This part of Milan is a classic example of the Movida (nightlife) in the city. On a Saturday night, you'll encounter all kinds of people: young, old, classy, popular, corporate professionals, freelancers, and more. If you want to stay in the most vibrant part of Milan where old-world charm meets modern vibrancy, this is for you.
Why I love Porta Ticinese District:
Lots of pubs (you always find a way to have fun)
Vintage shops
Spend a romantic evening in Darsena
Attractions near Porta Ticinese District:
The Navigli
Basilica of Sant'Eustorgio
Colonne di San Lorenzo (a group of ancient Roman ruins)
The Diocesan Museum
San Celso
Best restaurants near Porta Ticinese District:
Best hotels in Porta Ticinese District:
Art Hotel Navigli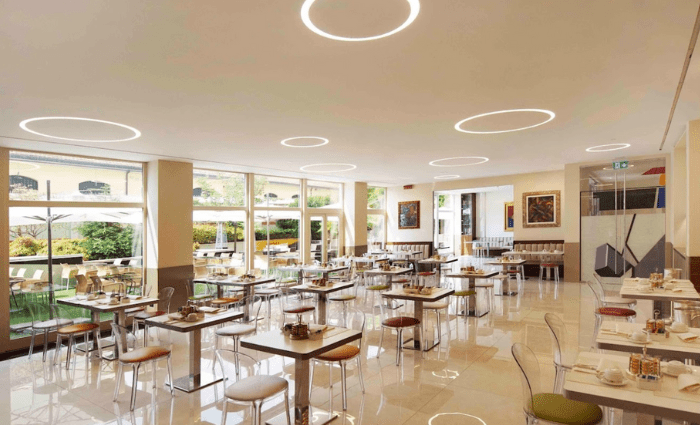 € | 4 Star | Modern Style | Perfect Location | Great Ambiance | Vegan Options
Located in the trendy Navigli neighborhood, this hotel offers both a unique and convenient location for exploring the city. The rooms at Art Hotel Navigli are beautifully decorated and well-equipped. It's the little touches that make hotels and you'll really enjoy this one. The breakfast selection is outstanding, catering to vegans and vegetarians.
Nhow Milan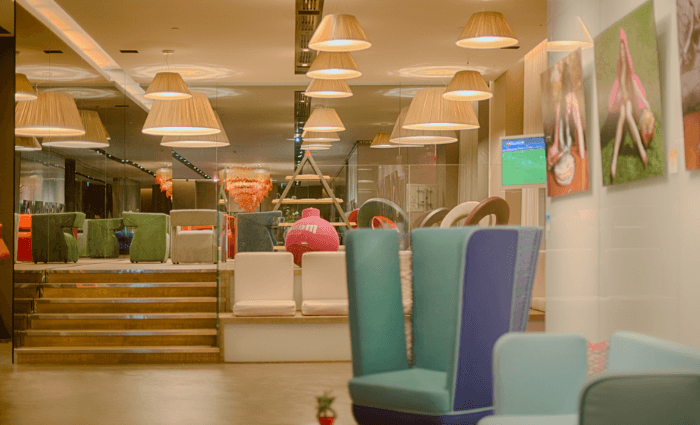 € | 4 Star | Art Exhibitions | Ideal for Business Trips
The hotel is itself an artwork and I like to come here occasionally to see the new installations. The rooms at Nhow Milan are spacious and stylishly decorated. I particularly appreciate the attention to detail, which adds a touch of elegance to your stay. Expect excellent food and a very welcoming staff.
Magna Pars l'Hotel à Parfum
€€ | 5 Star | Great Views | Excellent staff
Set in a beautiful 19th-century building, this hotel has been carefully restored and renovated to offer guests the best of both old and new. The rooms are spacious and some offer views of the city's iconic canals. There's a restaurant, bar, fitness center, and a range of meeting and event spaces for business travelers.
B&B Hotel Milano La Spezia
€ | 4 Star | Amazing Staff | Good Value
B&B Hotel Milano La Spezia has quickly become one of my top five favorite hotels in Milan. The staff is very accommodating and helpful; the beds are always comfortable; and the complimentary items are a nice touch. Expect superb breakfasts with plenty of choices.
Isola/Porta Garibaldi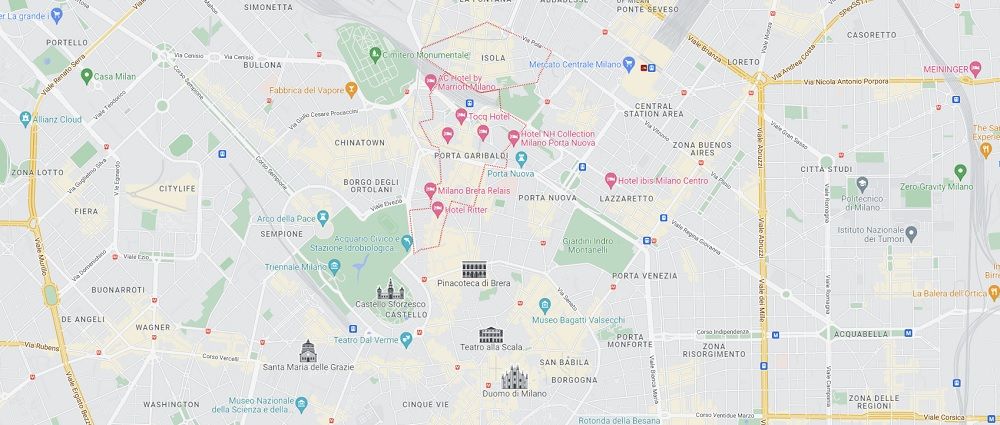 Isola is actually one of the most exciting neighborhoods in Milan and is also the one that has changed the most in the last 20 years. In addition to the brand-new vibrant Porta Garibaldi (look for Bosco Verticale), it is also characterized by a super vibrant nightlife, offering a lot of places to eat or have a good cocktail with friends.
Equally important, Isola district offers you an overview of how the city has changed. Here, the contrast between the old and the new is tangible, both from architectural and human perspectives. If you're new to Milan, the Isola district is definitely a good place to start your journey and a great place to stay.
Why I love Isola/Porta Garibaldi:
Best area for architecture lovers
Wednesday and Saturday markets (Not only for food but also for gorgeous vintage clothes)
Green areas and parks
Romantic avenues
Attractions near Isola/Porta Garibaldi:
Bosco Verticale by Stefano Boeri
Libeskind Tower
City Life Milano residential complex by Zaha Hadid
Orti Fioriti, a huge artificial garden created to promote Italian knowledge and tradition in horticulture and gardening
ADI Design Museum
Sozzani Foundation
Best restaurants near Isola/Porta Garibaldi:
Best hotels in Isola/Porta Garibaldi:
AC Hotel Milano by Marriott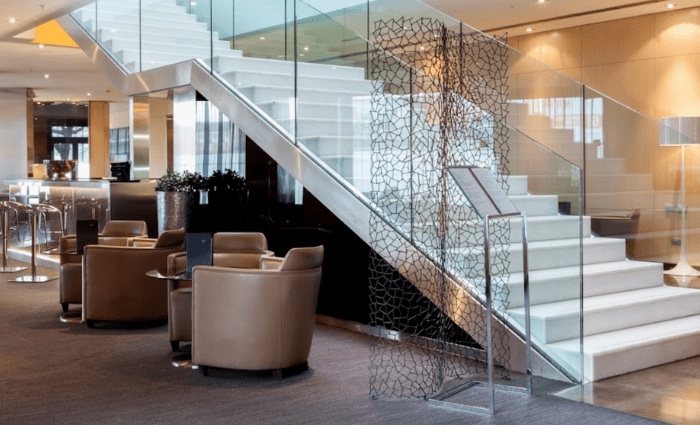 €€ | 4 Star | Affordable Luxury | Close to Porta Garibaldi | Restaurant
This hotel is conveniently located near the Via Monte Napoleone district and the Porta Garibaldi train station if you have an early or late departure. It has a fitness center and a restaurant and bar serving Italian cuisine and drinks. It's a great choice for business travelers looking for a luxurious and convenient place to stay in Milan.
J24 Hotel Milano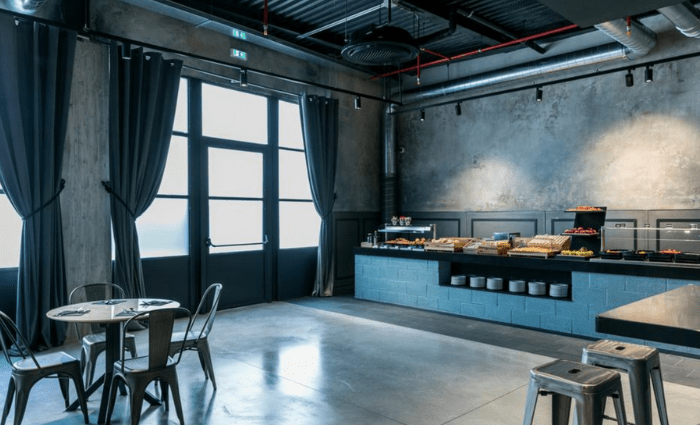 €€ | 4 Star | Ultra Modern | Spacious Rooms | Isola Arts Scene
This hotel's modern and stylish design, not to mention the spacious rooms and super comfortable beds, make it a top choice All the amenities you need are included. It's just 5 minutes from the street art and graffiti Isola is known for. Even my parents had a fantastic stay here! It's the perfect choice for a city tour.
Hotel Zara Milano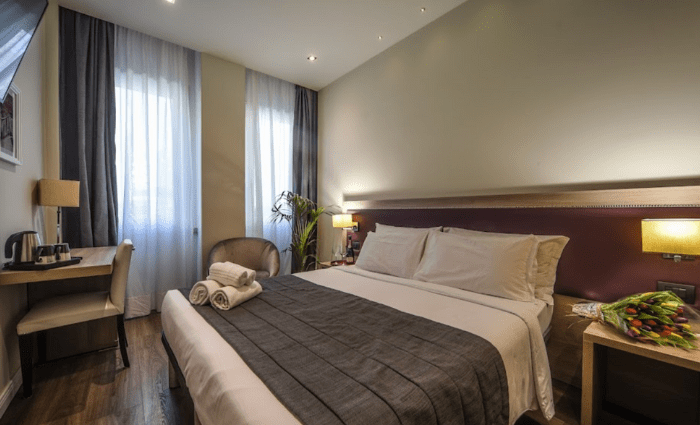 € | 3 Star | Modern Rooms | Breakfast Buffet | Family Friendly
If you want to be near some great nightlife in Milan, this hotel is for you. This hotel has friendly staff, cozy but modern rooms, and a convenient location. Some rooms also have balconies with views of the city and you can get family rooms. Also, there's a breakfast buffet, as well as a bar and lounge area to relax in.