The great thing about European cities is that they're not centuries in the making—they're millennia in the making. Paris has often been referred to as the capital of Europe due to its shift in importance from the 17th to 19th centuries. There's a wealth of exciting and local things to do in Paris! You already know about the Eiffel Tower and the Mona Lisa, but here are several more attractions you shouldn't miss while in Paris!
---
Pro Tip: Planning what to do on your trip to Paris? Bookmark this post in your browser so you can easily find it when you're sitting at a café on Île Saint-Louis wondering what to do next. Check out our guide to Paris for more planning resources, our top Paris tours for a memorable trip, and more of the best things to do in Paris.
The Top Local Things To See and Do in Paris
Paris is a bucket-list destination with a lot of well-known things to do. You're likely already planning to see the Eiffel Tower and Da Vinci's Mona Lisa, but if you're wondering how to enjoy Paris like a local, you're in the right place. Here are the best local things to see and do in the City of Light.
12. Visit the Paris Museum of Modern Art
If you've been to Paris more than once and are too cool for the Louvre, it's time to graduate to the Paris Museum of Modern Art. You'll find works by Matthew Barney, Maurizio Cattelan, Olafur Eliasson, Pierre Huyghe, Larry Clark, and more.
This is an incredible collection of modern art located in the 4th arrondissement close to the Eiffel Tower. I'm sure a guided tour would greatly enhance your experience but you could also do this one on your own.
Address: 11 Avenue du Président Wilson
11. Stravinsky Fountain, Church of Saint-Merri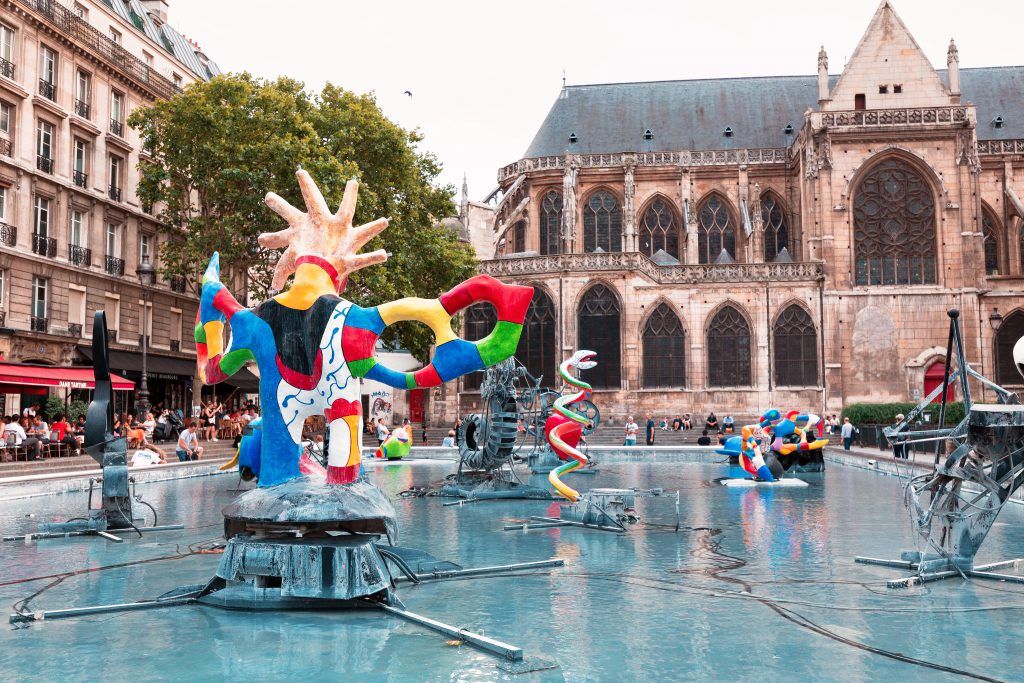 The fountain is named after Russian-born composer Igor Stravinsky. Why name a fountain in Paris after a Russian composer? Stravinsky was one of the most notable, if not the most notable, composers of the 20th century.
He spent at least 20 years of his life living in Paris and was first noticed on the international stage when performing three ballets in the City of Light.
The fountain is strange, emotional, and sporadic. It's full of color, happiness, joy, and again strangeness. Any great person would be proud to have this incredible work of art named for them.
This fountain, created in 1983, shows how Paris is always on the threshold of contemporary style. The contrast between the Gothic church of Santi-Merri and this circus-like fountain is really something to admire.
The fountain was sculpted by Jean Tinguely and Niki de Saint Phalle who wanted to make it feel abstract and similar to a circus of street performers. It's wonderful!
Address: Igor Stravinsky Square
10. Liberty Leading the People, Louvre Museum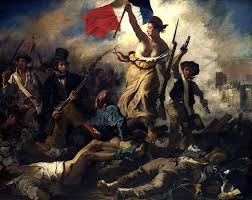 I decided to start my tour company after standing in front of the Birth of Venus by Sandro Botticelli. I was captivated by the beauty of the painting.
A large part of my decision to open up in France happened while standing in front of Liberty Leading the People. It was painted by Eugène Delacroix in 1830 and commemorates the people of France leading a revolution to overthrow King Charles X of France (not to be confused with the French Revolution of 1789). She holds the tricolour, the current flag of France, in one hand and a musket in the other.
Leading the people over a barricade-like mound of bodies to apparent victory, the female lead is, unfortunately, not to be confused with early signs of gender equality. It was far too soon for that but, in my opinion, it was an admittance of the presence of a strong woman being partly behind every great movement. One step at a time.
It's an extremely romantic painting in many ways. You'll find a mix of different social classes fighting behind Liberty representing hope for what is to come. According to scholars, this very painting will signify the end of the age of enlightenment and bring on the romantic era.
It is a must-see painting at the Louvre. Like all great works of art, it deserves an in-depth explanation with historical context. Consider taking one of our guided tours of the Louvre with a passionate English-speaking guide.
Not ready to book a tour? Find out if a Louvre Museums tour is worth it.
9. Luxembourg Gardens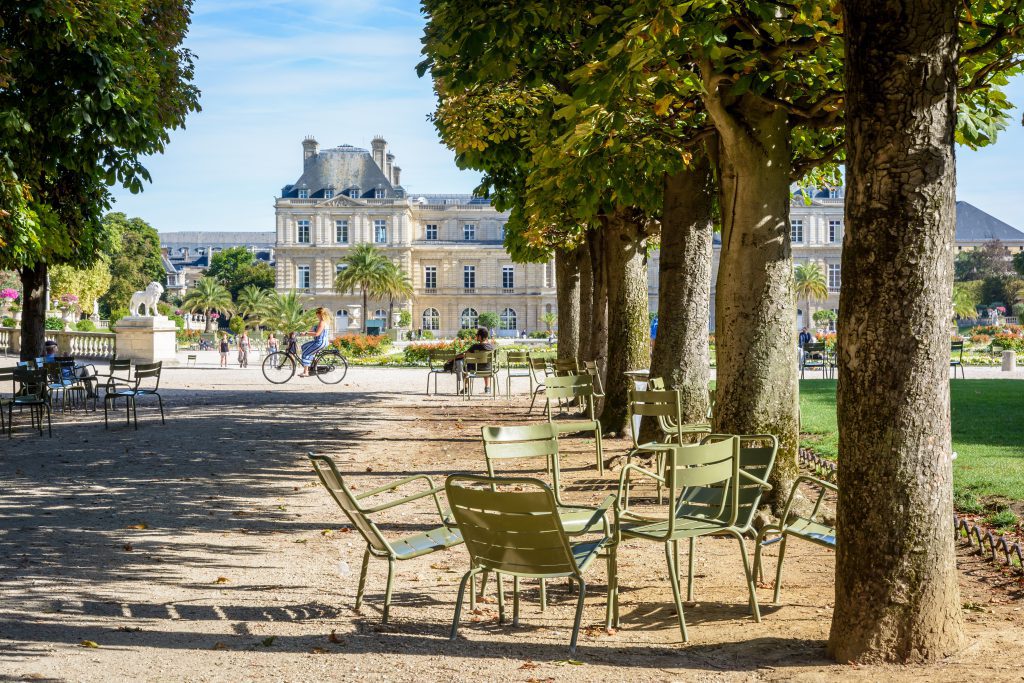 Strangely, I first went to the Jardin du Luxembourg after visiting Paris many times. It's a wonderful place to relax for a few hours and I think I took the best nap of my life there.
Created in 1612 by Marie dé Medici, the sixth daughter of Francesco I de' Medici (yep, from Florence's Medici dynasty), the garden covers 56 acres (23 hectares) in the center of Paris.
It is beautifully curated, free to enter, and one of the most beautiful places you may ever go. Bring a cold bottle of bubbly, some cheese, fruit, and a blanket—you'll have yourself a wonderful afternoon.
Address: Luxembourg Gardens
8. Oysters and Champagne at Huitrerie Régis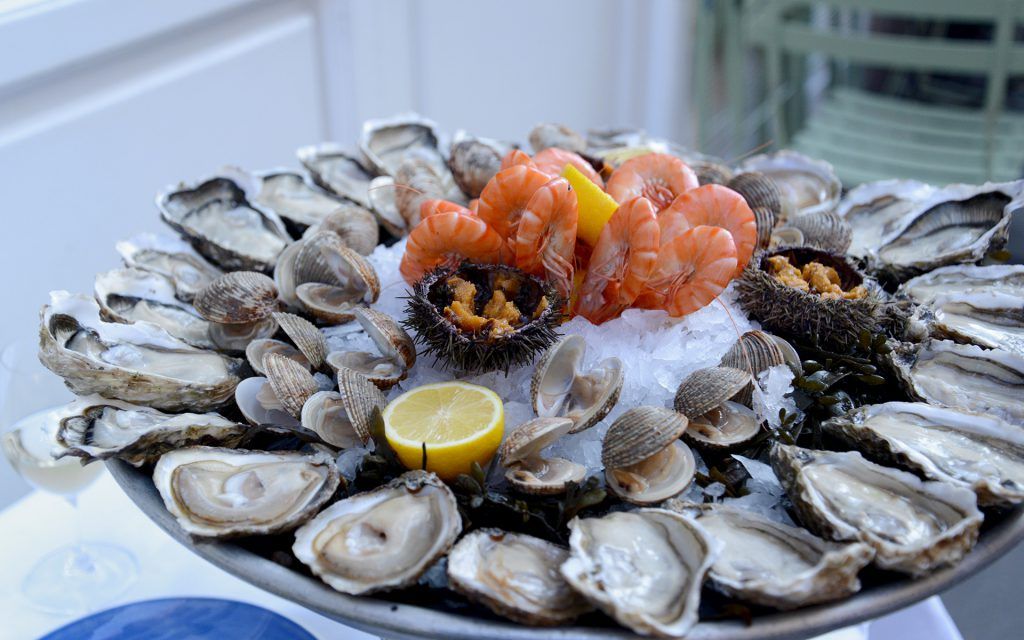 Honestly, this shouldn't be on this list because it's a no-brainer. France has arguably the best oysters out there, so it makes sense to enjoy this delicacy when in Paris. They are, at least, the best I've ever tried.
Raw oysters are one of those things that everyone who tries them ends up liking them. Go to Huitrerie Régis and eat as many oysters as you can and drink as much champagne as you can buy.
The restaurant doesn't take reservations, so if you have to wait, enjoy a glass of white wine in the meantime. This is the place to come—they have amazing oysters and everyone working there is very cool.
Address: 3 Rue de Montfaucon
Not ready to book a tour? Check out our best Paris tours to take and why.
7. Go To Trocadéro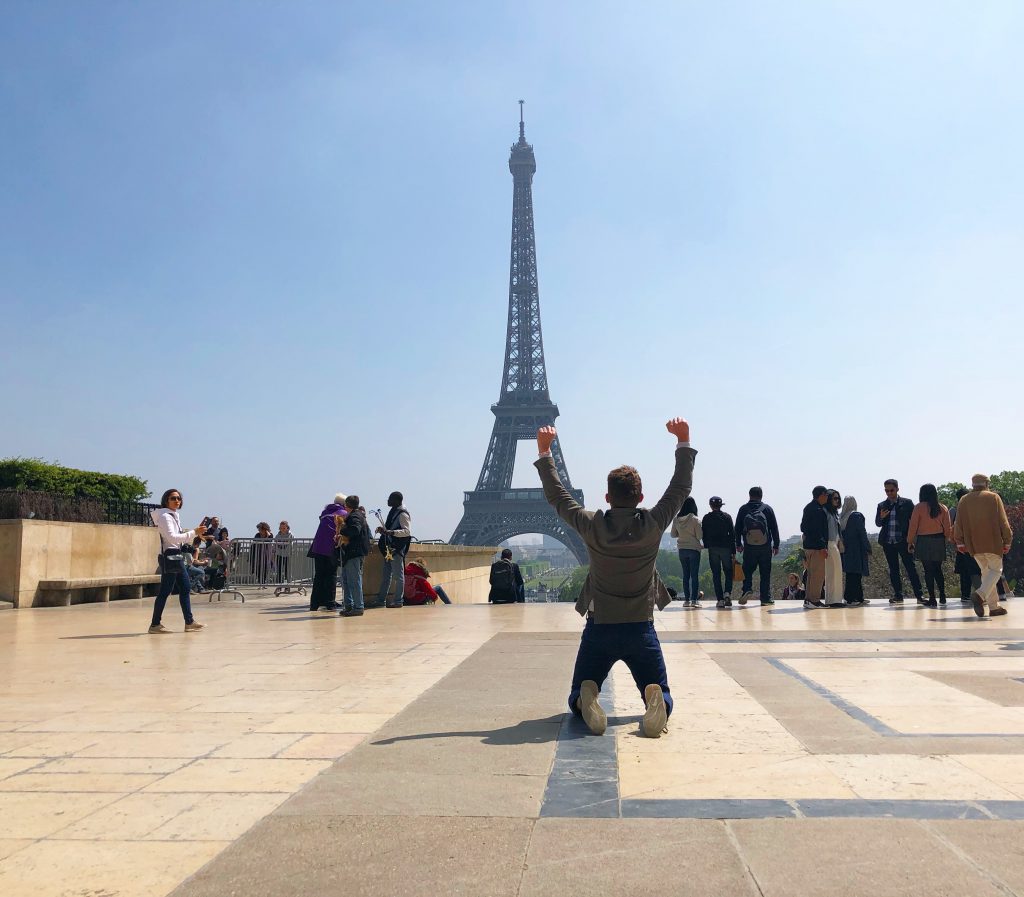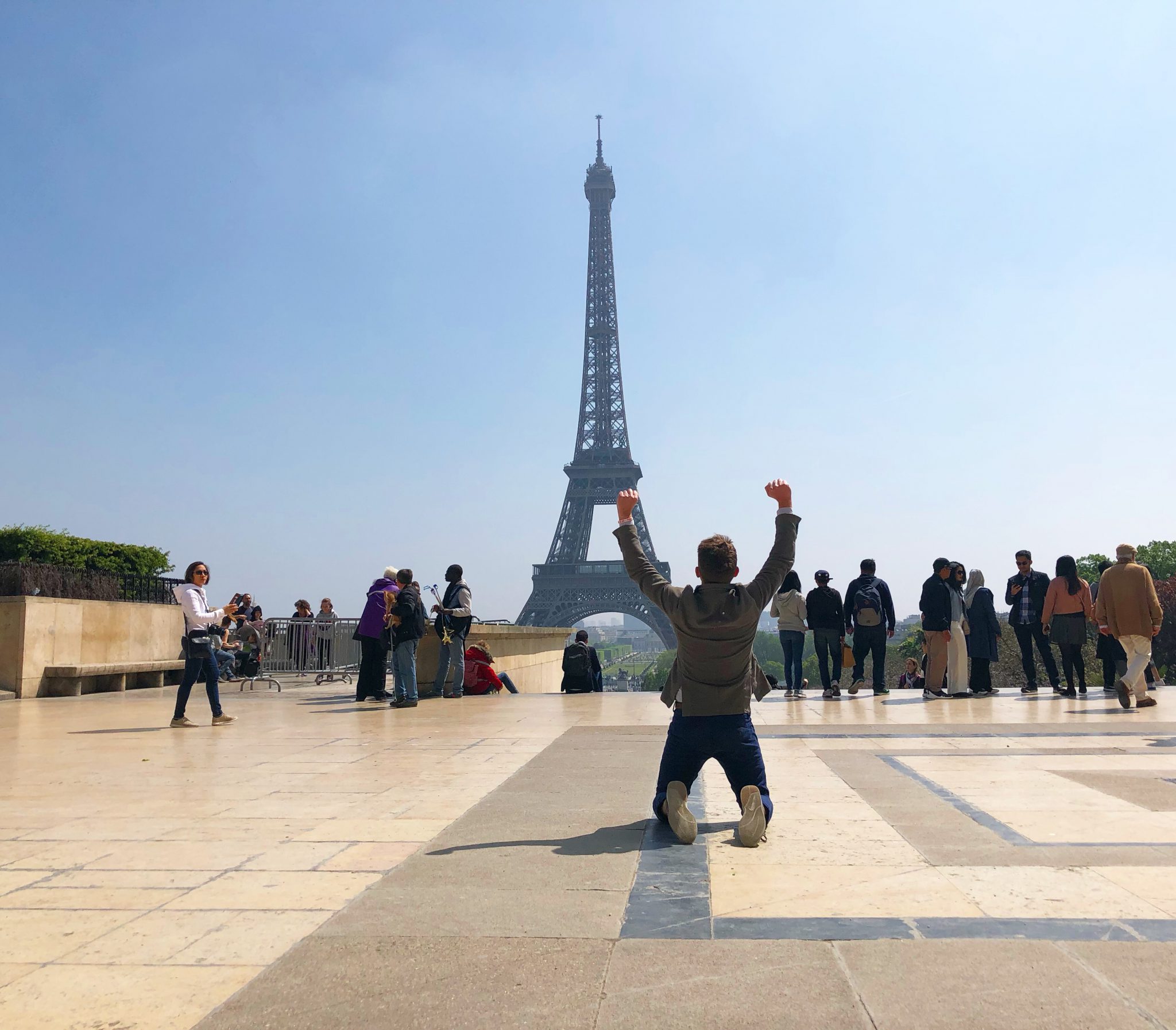 Yes, this is touristy, but Parisians do this too. Remember, tourist attractions are not just for visitors. Locals enjoy the beauty of their home city as well.
You don't see many Parisians heading up to the tower platform on a regular basis, but they do go to Trocadéro and gaze upon the beauty of the Eiffel Tower every now and then.
Just because Parisians don't go up the tower, doesn't mean you can't. Check out our Eiffel tower tour with Seine river cruise.
6. Bois de Vincennes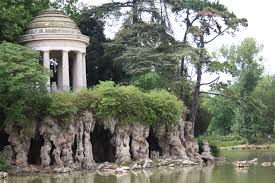 All the way out in the 12th arrondissement is the Bois de Vincennes or the Woods of Vincennes.
This is pretty far out of the center of Paris and you probably won't find a single tourist here, so you may not have the time or inclination to visit. That said, it's pretty cool for a very contrarian trip to Paris.
It's simply an amazing park outside of Paris that shows you a side of the city that locals definitely appreciate. You'll find local Parisians here enjoying nature.
Address: Route de la Pyramide
5. Stroll Through Place des Vosges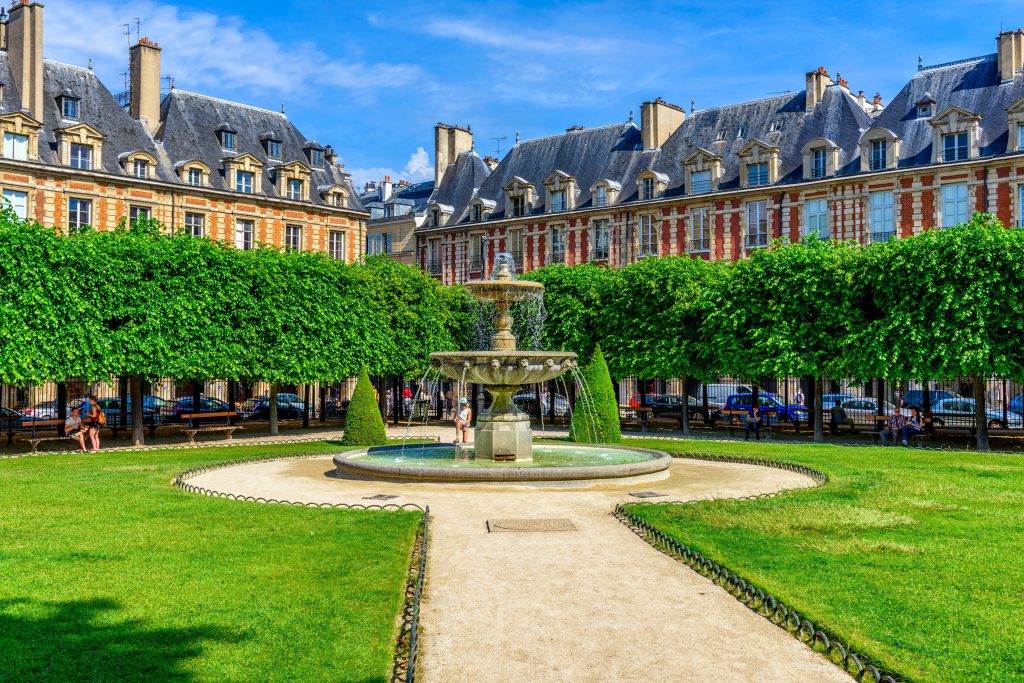 This little square is a quick stop on your Paris itinerary. It's walled in by rows of identical houses, and if you found yourself here unexpectedly, you'd feel as if you'd discovered something very special. It's that beautiful.
Parisian architecture and lawn care can simply be described as curated and equilateral. Everything is perfect and uniform. You'll love snapping some pics and hanging out here like a local.
Address: Place des Vosges
4. Play Petanque (Like Bocce Ball)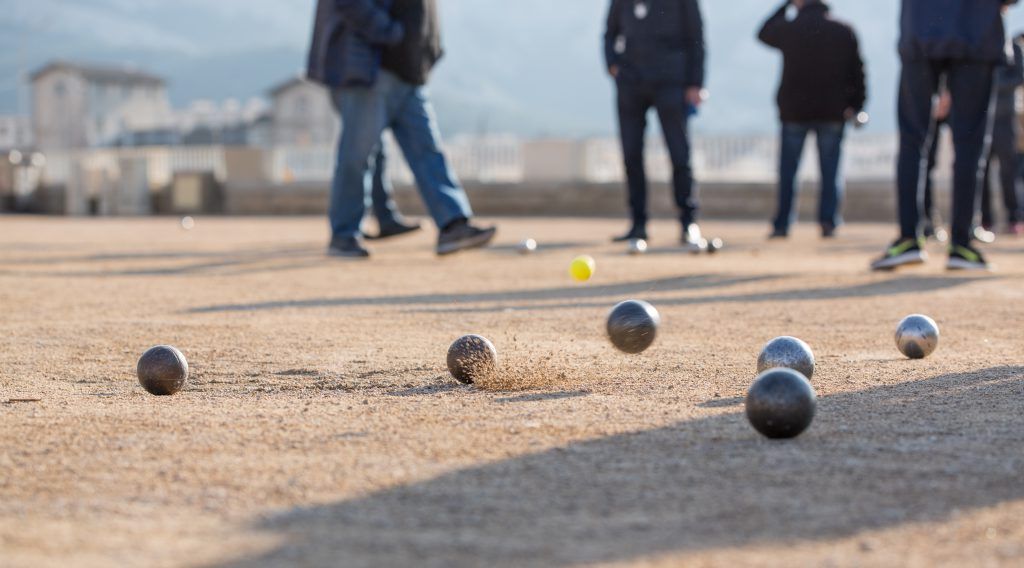 The difference between the two is that Petanque is more of a "throw" game like Horseshoes whereas Bocce is more of a "roll" kind of game.
Either way, you can look up the rules on your phone and play Petanque in almost any major park. Try any of these: Luxembourg Gardens, Tuileries Gardens, River Seine (Paris Plages), Palais Royal, Canal Saint-Martin. You can also play inside a bar at Chez Bouboule, which looks super cool.
Address: Chez Bouboule (various locations in Paris)
3. Eat Expensive Food
This almost goes without saying, but French people love delicious food and it can be expensive. The last time I was in Paris I put down a large amount of caviar (which could be confused with a small amount of basically anything else) at a blind caviar tasting.
There were 118 Michelin-star restaurants in Paris the last time I checked, and while they all serve different food they have one thing in common: high prices. You don't have to do it every night but you should go out at least one night and bring a few hundred euros per person to go all out.
We offer an exquisite experience known as the Super Expensive Food Tour. Join us for a curated experience where you drink great wine, eat delicious food, and go all out. It includes a caviar tasting and bares a big price tag!
Not ready to book a tour? Check out our Paris Guide for more resources.
2. Wander Through the Colonnes de Buren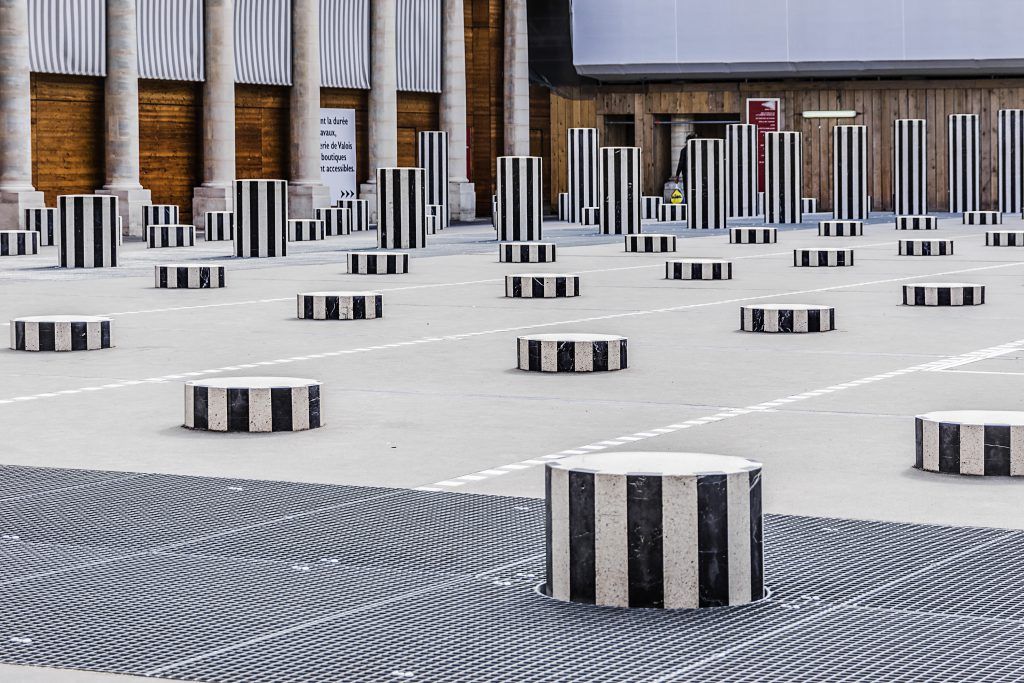 This is a really cool courtyard inside Palais Royal. In French, they are referred to as Les Deux Plateaux. They were installed by Daniel Buren in 1985/86 inside Palais Royal. Apparently, the work is meant to portray the perception and intellectual projections of space.
I see a very unique contrast between classical French architecture and modern art. It's a cool place to walk around with the 260 marble-painted columns. It's a cool site and definitely an interesting photo!
Address: 2 Rue de Montpensier
1. Walk Down the Seine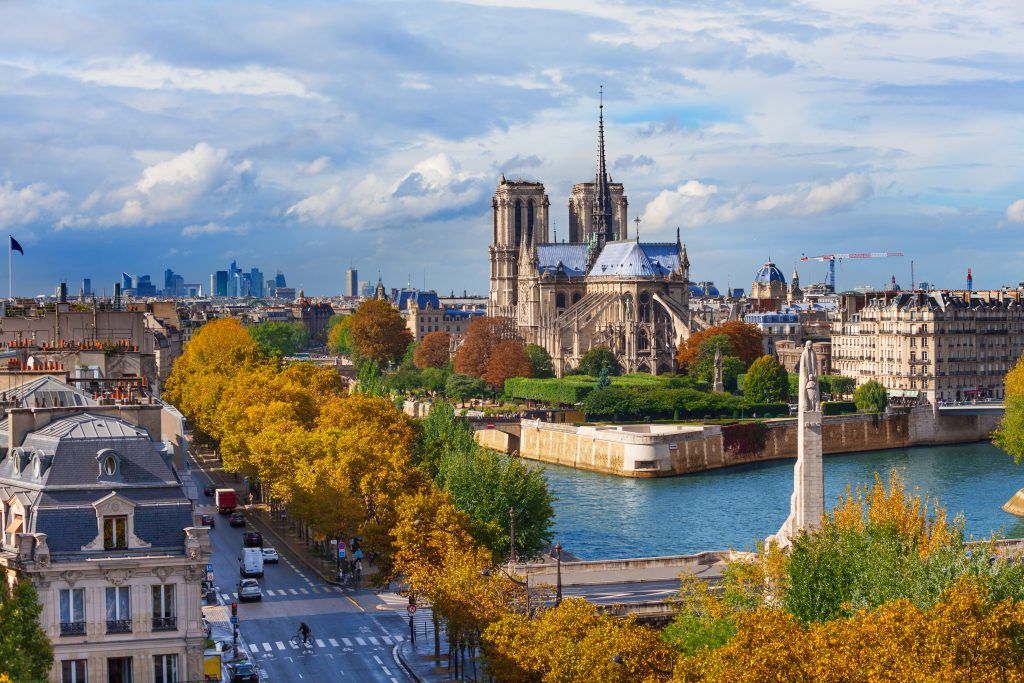 You may find this is anti-climatic, but there is nothing more Parisian than hanging out on the Seine. Unlike many other cities, the walkway on either side of the river is kept up really well.
I definitely recommend cruising down by Notre Dame and Île Saint-Louis where the river splits. The city looks even more beautiful from down on the Seine. To see more of the city from this iconic river, why not go on a romantic Seine river cruise?
Not ready to book a tour? Check out our best Paris tours to take and why.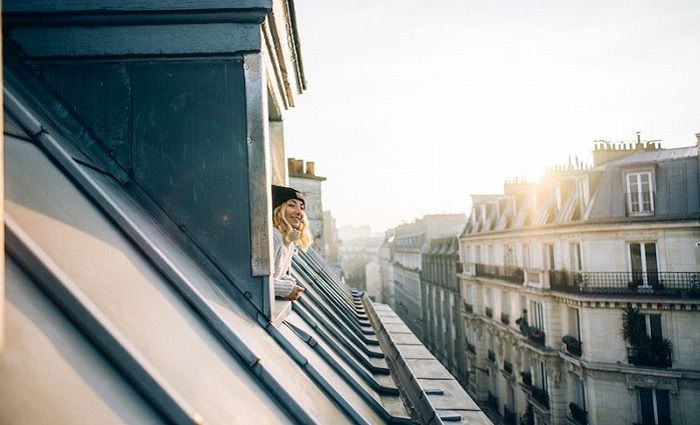 Find the best places to stay
Where To Stay in Paris
With a city as magnificent as Paris, it can be hard to find the perfect hotel at the perfect price. Explore the best hotels and places to stay in these incredible neighborhoods in Paris.