London has many markets that are loved by tourists and locals alike. But with such a wide selection and limited time on your holiday, no doubt, you will need a little help choosing the right one. Well, I have lived here all my life and used my local knowledge to select the best markets in London I think will appeal to you.
---
Pro Tip: If you're planning a trip to London, consider bookmarking our dedicated London page with articles on the British Museum, Stonehenge, and more!
Top Markets To Visit In London
Here are my recommendations, as a local expert, for the best markets in my capital city. What you can expect: a mixture of a buzzing atmosphere, a broad range of products, and in some cases, an intriguing history. I'm going to point you in the direction of the markets that have proved popular with both Londoners and visitors over the years.
Leadenhall Market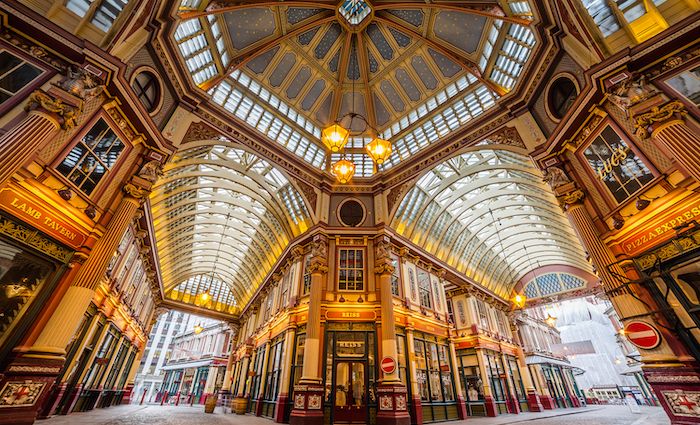 Historic | Unusual Architecture | Harry Potter Movie
This is one of London's oldest markets. Amazingly, it dates back to the ancient Roman forums. But it has inevitably changed with the times and only its Victorian arches remain as reminders of centuries past.
You'll find everything from boutiques to bookshops here. Window shop while admiring the quirky architecture that attracted movie moguls. Soak up the scenery in the location where "Harry Potter and the Philosopher's Stone" was filmed.
Address: Leadenhall Market
Berwick Street Market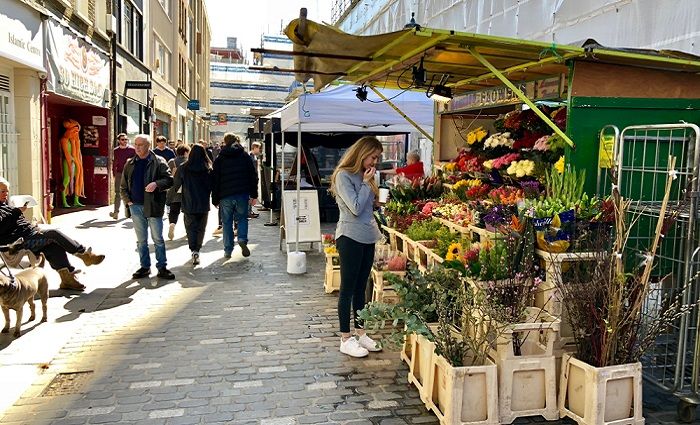 Specialist Record Shops | Boutiques | Soho
Locals recall years past when the market was known for its edgy record shops and stalls selling hard-to-find and one-off vinyl records and CDs. Music lovers will be happy to know that eclectic vintage music appeal remains today. However, you'll also find clothes shops and traditional stalls selling meat, fish, and veg.
Foodies can also expect treats, snacks, and dishes to match the likes of Borough Market. It's located in Soho in the West End—London's shopping and entertainment centre.
Address: Berwick Street Market
Borough Market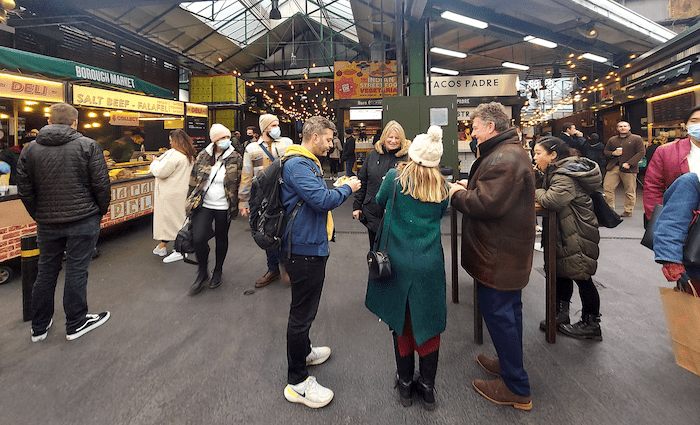 South London Local Charm | Fruit and Veg | Street Food | Close to Cultural Attractions
Borough Market has 1,000 years of traceable history as a marketplace in some form. Beyond the meat, fish, fruit and veg stalls there's a broad selection of international street food options. So foodies will definitely want to give it a visit.
Also, check out the local traders and their quaint English bread, cakes, and sweets. Many of them are handmade and have that personal touch. After shopping, it's a superb location for culture-seekers because Southwark Cathedral, the Golden Hinde, Winchester Palace, and the Clink Museum are all very close by.
Address: Borough Market
Camden Lock Market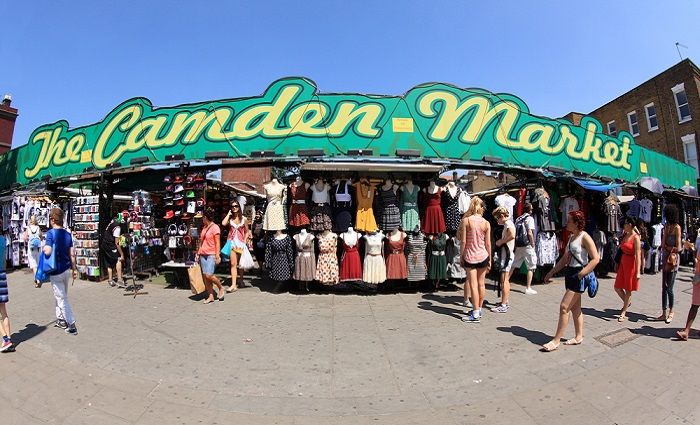 Creative Vibe | Esoteric | Handmade Jewelry, Arts, and Craftwork | Canal-side Community
Years back, Camden had a strong, arty-esoteric vibe that filtered through into the market community. Today, you can still find artisan traders selling handcrafted jewelry with semi-precious gems and crystals with "healing energies." But also a much broader base of artists, fashion designers, and record sellers. And that's just to name a few!
And of course, it's right next to the Lock, which is a buzzing canal-side community. You'll soon pick up on the vibe. Regents Canal flows through north London, but once it reaches the Lock it signifies canal-side entertainment and shopping time!
Address: Camden Lock Market
Southbank Book Market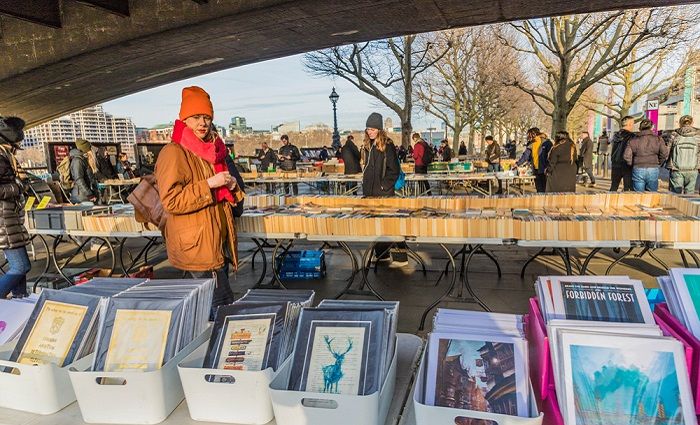 Secondhand Books | Cultural Hub | Riverside Views and Vibe
You may well ask yourself, is it worth visiting just to see a book market? The answer is yes. It's a secondhand book market like no other in London and attracts the capital's intellectual and literature-loving types, all looking for a bargain. Tourists seek it out because of its understated cultural qualities in an area buzzing with attractions.
In all honesty, a large number of visitors nose around but don't actually buy anything. They just want to soak up the market's unique atmosphere and enjoy the riverside walk.
Address: Southbank Book Market
Portobello Road Market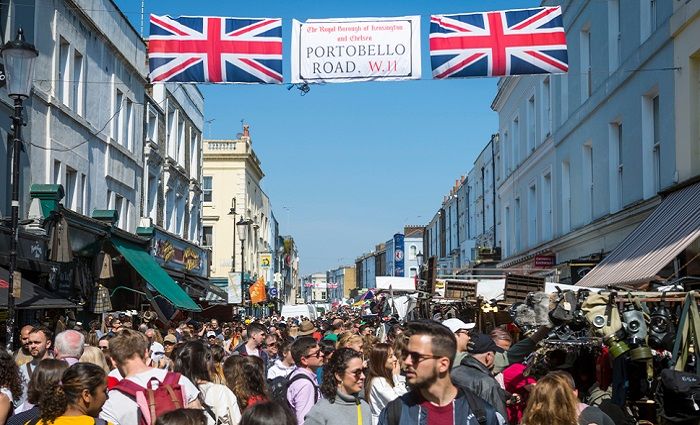 Trendy | Models and Celebrities | Collectables | Notting Hill Movie
If you're looking for trinkets, ornamental curiosities, and fashion collectables, then this is the place. It has a laid-back trendy vibe, and you might even bump into some stall-hopping celebrities. The movie "Notting Hill," starring Hugh Grant and Julia Roberts, was filmed not too far away.
Also, model scouts often wander about in the hopes of finding the next Naomi Campbell or Kate Moss. Yes, these lovely ladies are known to scout around the Portobello Road and Camden markets.
Address: Portobello Road Market
Covent Garden Market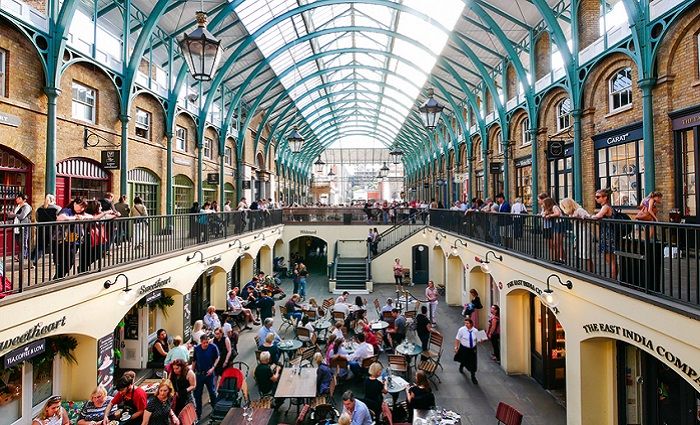 Piazza | Street Performers | Antiques | Jewelry Stalls | Italian Wines
The cobblestone streets of Covent Garden Market come alive in the summertime. The street performers are a colourful sight and contribute to the 'sunny' energy whatever the weather.
The eclectic variety of products tends to be at the more upmarket end. Certainly, priced to match West End business rates. You'll find everything from antique traders to jewelry stalls. Also, the indoor Jubilee Market is in Covent Garden, which is in the immediate area.
Address: Covent Garden Market
Petticoat Lane Market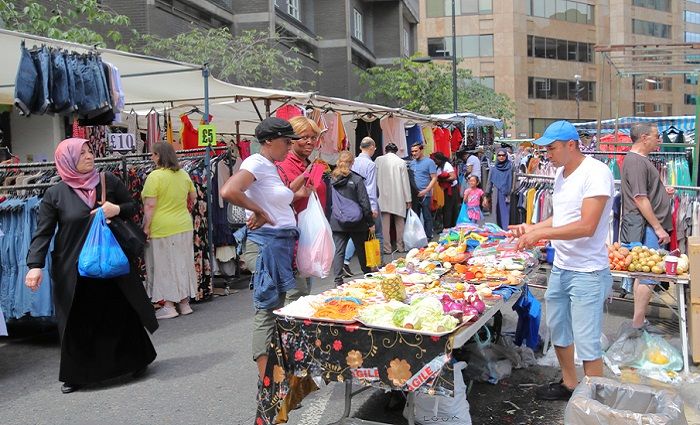 London's East End | 17th Century | Fashion | Leatherwear
Locals love it, but you don't have to be an East Londoner to grasp the unique appeal of this traditional fashionwear market. It dates back to the 17th century and locals insist on calling it Petticoat Lane market even though the lane no longer exists.
The Victorians changed the street name because they thought using the word "petticoats" was too naughty. Decades ago, budget shoppers were attracted to the market because of its unofficial title as the leatherwear centre of London. Those bargains continue today.
Address: Petticoat Lane Market
Old Spitalfields Market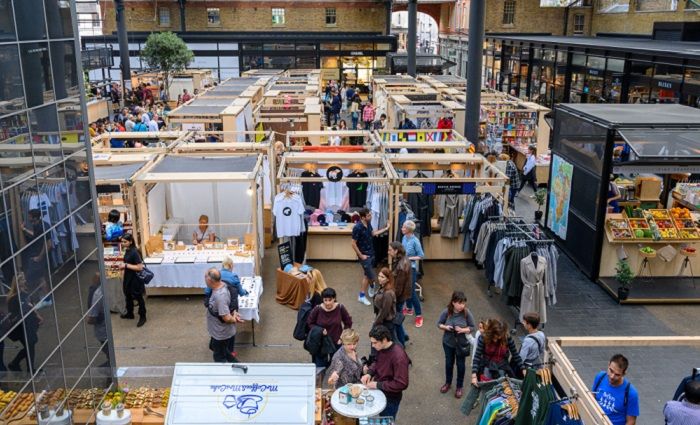 Locals Love It | Historic | Rare Records | Antiques
It's a busy market with a strong local appeal. Like Petticoat Lane market, it's centuries-old and similarly benefits from the East End's interesting social history.
Locals have always regarded it as the place to find rare and vintage records. But it has gone through a process of restructuring over the years, and now also has modern eateries as well as traditional market stalls and shops. However, the gentrification and commercial growth has not made the bric-a-brac stalls disappear!
Address: Old Spitalfields Market
Brick Lane Market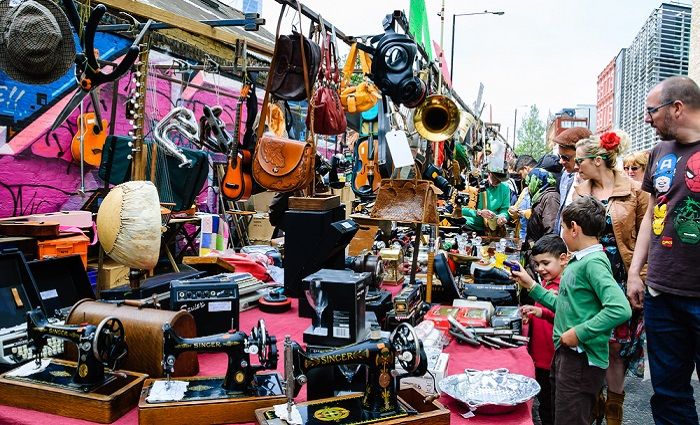 Busy | East End of London | Bric-a-Brac and Collectibles | Artists | Offbeat and Original Fashion
This part of London's East End has a gritty, edgy charm and fabulous urban energy. Brick Lane is famous, first and foremost, as Britain's number one curry restaurant street, but this market also has a considerable reputation.
The East End's low rents made it attractive for artists and many of them can be found selling their creations from shops and stalls. Notably, its beigel shops contribute to the market's diverse character. But small operation fashion designers with kooky and cool outfits also thrive here.
Address: Brick Lane, London E1