If you're a foodie like me, or just want some good eats, finding food worth driving all over Miami can be a bit difficult when there are so many options from which to choose. Never fear though, because we've compiled a list of some of the top foods to try in Miami.
---
12 Must-Try Foods in Miami
When most people think of Miami they think of fine dining and upscale nightclubs, but most of the really good food down here is found with the local favorites. With a diverse range of people hailing from all over the Americas, you can expect the food to be just as diverse. While there's plenty of great food at nice restaurants, sometimes the best surprises come out of a window.
In Miami, a large population comes from Cuba thanks to newly immigrated or long familial lines here. Miami is also home to many people hailing from all over South America and the Caribbean. As a result, a lot of the iconic Miami foods show this vibrant history. This means a lot of these foods may be in Spanish, so some words will have English translations that are denoted within a set of parentheses. Without further ado, here are the top foods to try in Miami.
12. Paletas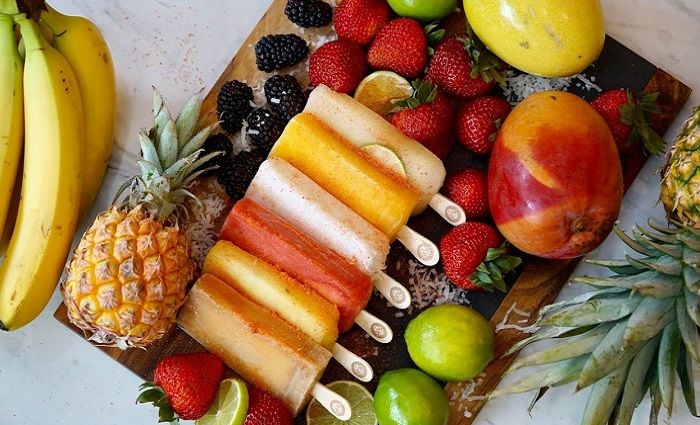 You've probably seen these before in some grocery stores, but these flavor-packed popsicles are a great way to cool off from the Miami weather. Paletas are Mexican ice cream popsicles that feature popular tropical fruit such as passion fruit and coconut. And when we say featuring, we mean it.
These popsicles often include chunks or slices of fruit inside which means they totally qualify as a healthy treat — promise. Although flavors have a more dessert-focused flavor like dulce de leche ( caramelized milk) and chocolate. Either way, nothing beats the Miami heat like a cold treat!
Where to find it: Morelia's Ice Cream Paletas
11. Flan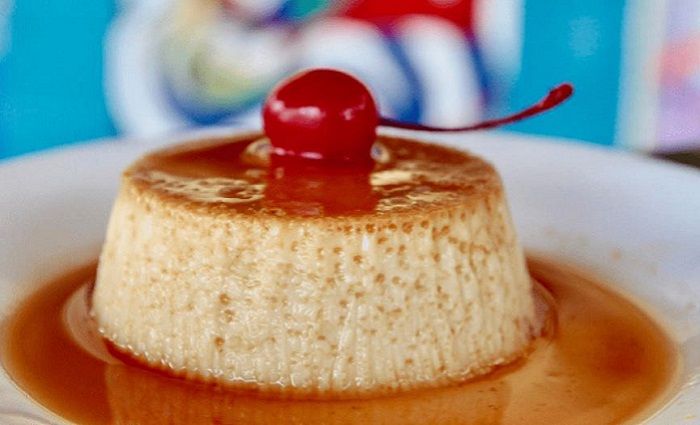 Flan is a popular after-dinner dessert that goes best with some espresso. The creamy, sugary custard is a nice complement to the strong and bitter taste of a paired espresso. These small but mighty desserts can be found just about anywhere from Cuban restaurants to upscale eateries. My personal favorite is at Sazon Cuban Cuisine on Miami Beach.
Where to find it: Sazon Cuban Cuisine
10. Ropa Vieja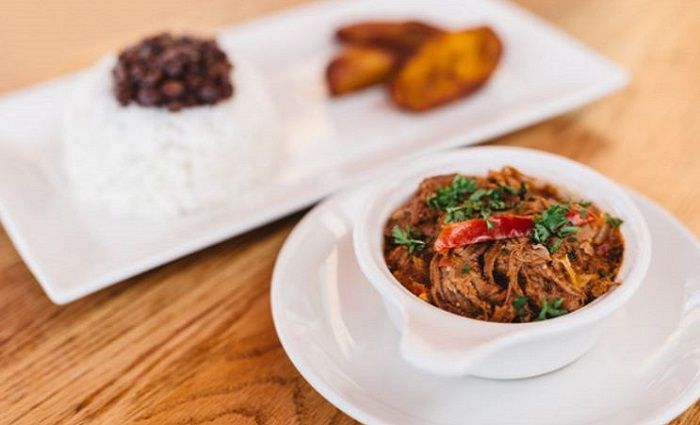 Unanimously dubbed Cuba's national dish, this hearty meal of shredded beef and vegetables is a reminder of home for many. Often served at Cuban eateries around Miami, this dish is loved by all. The shredded beef is what gives this dish its name, meaning "old clothes". Its typically paired with white rice and black beans, and maybe a sweet plantain or two.
Ropa vieja is a filling meal that reminds many of Havana nights and childhood memories. It's a great dish to learn more about the rich culture and flavors that Miami boasts.
Where to find it: Latin Cafe 2000 – Brickell
9. Medianoche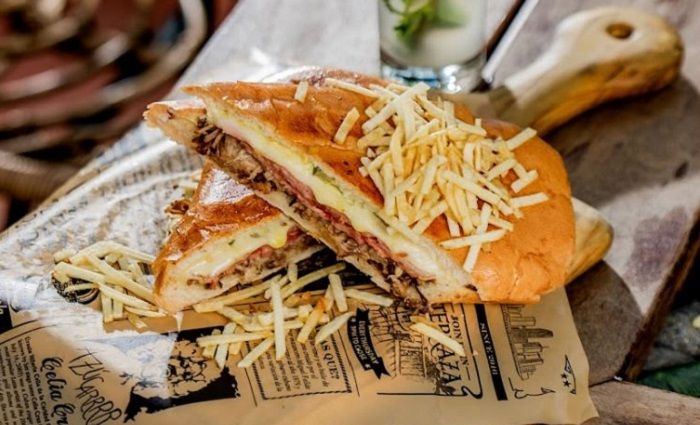 We've all heard of the Cuban, but what about the medianoche? Its name translates to "midnight" in English. It got its name from typically being served in the later hours of the night, after all the party-goers get hungry. The medianoche has one main difference from your standard Cuban: the bread. Cuban bread gets very crunchy when heated, but the bread used for the medianoche is sweet and soft.
While a Cuban seems like it would be the sandwich to try in Miami, we decided to go with a medianoche because this sandwich is something uniquely Cuban that doesn't get talked about much. And it's worth highlighting.
Where to find it: Old Havana's Cuban Bar and Cocina
8. Miami-style Donuts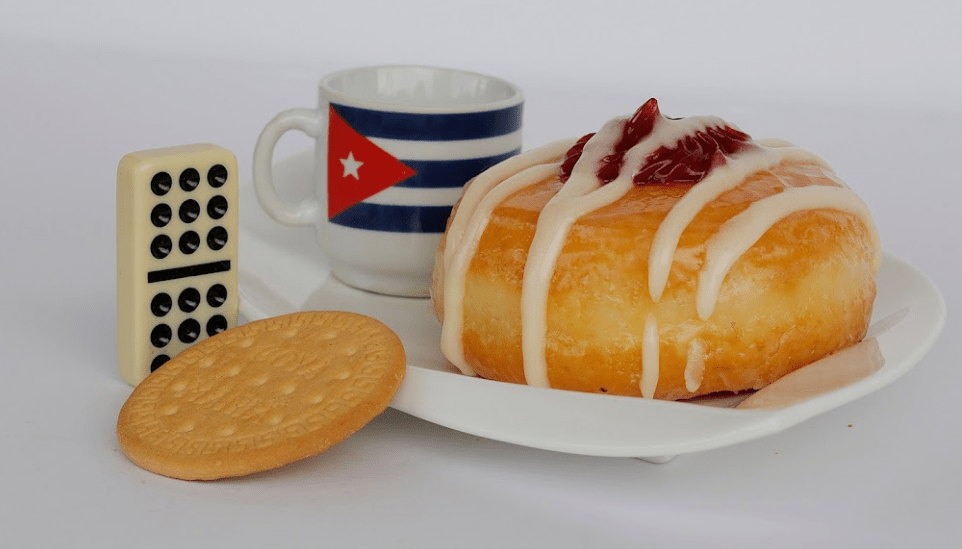 There's nothing like starting your day with a deep fried cake covered in sugar. If you're thinking that a donut doesn't seem that interesting, you haven't seen anything yet. Miamians have taken donuts and given them their own Miami twist. Here you'll find donuts with flavors and fillings such as dulce de leche (caramelized milk), arroz con leche (rice pudding), or key lime pie.
Skip Dunkin' Donuts and head to an original Miami donut house like Mojo Donuts. There's just no comparison, and it might spoil you for the donuts you know at home.
Where to find it: Mojo Donuts
7. Arepas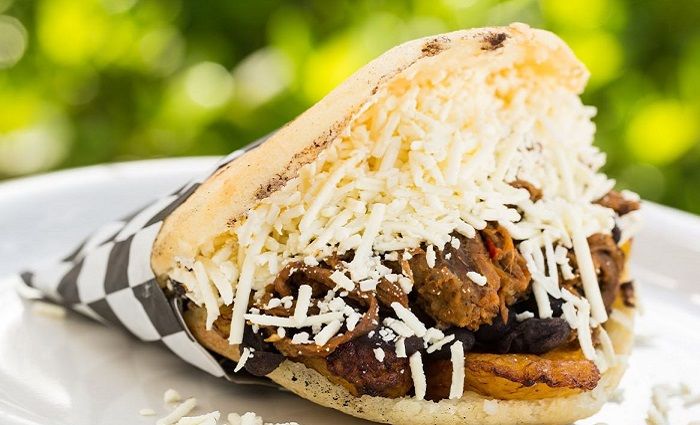 Imagine a taco, but instead of a crunchy shell, you bite into a soft bread that has a hint of sweetness and is filled with vibrant spices and sauces on the meat. Arepas are a staple in Colombian and Venezulean cuisine that's made of ground corn dough.
These popular foods are also like a cross between a hearty taco and Turkish döner that's stuffed into flatbread. They can be served and eaten in a variety of ways that make them versatile for lunch or dinner. Arepas can range from street fare to fancy feast and still taste delicious, which is why they make a popular food to try in Miami.
Where to find it: Doggi's Arepa Bar
6. Batidos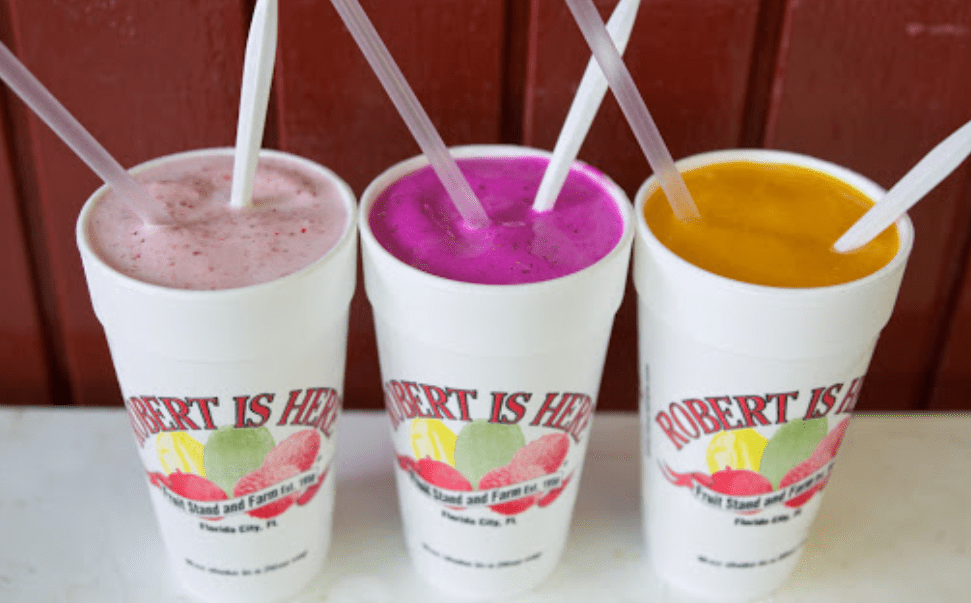 Given Miami's climate, it's no surprise that fruits and cold treats are common foods that Miamians enjoy. What better way to have them together than in a creamy and delicious milkshake? Batido is Spanish for milkshake, and they are typically made with fresh tropical fruits like mango, mamey, and passion fruit among many others.
A lot of the places that sell batidos also have other fruity options like smoothies and juices that taste just as great. But nothing beats the heat like a cold shake, and Miami is always hot. Cool treats are essential refreshers for tourists visiting Miami, so stop by a local fruit stand like Robert Is Here.
Where to find it: Robert Is Here
5. Tostada & Café Con Leche
While bread and coffee don't sound terribly exciting, we had to add this to our list because it's a large part of the local culture. Cuban coffee is a staple in Miami, in part because it's a way to start conversations and catch up. The way most people eat this traditional Miami staple combo is by dipping the toast into the café con leche, a drink made with Cuban coffee, milk, and a lot of sugar. Together they make a great combination to start your day!
Most get their tostada and café con leche from windows, typically called la ventanitas (small window) or sometimes a cafecito window. Most Cuban restaurants will have a little side window where they serve fast food like sandwiches, baked goods, and most importantly, coffee. These are a great option when you're in a hurry, but still want to enjoy them at your own pace.
Where to find it: Versailles Restaurant Cuban Cuisine
4. Gator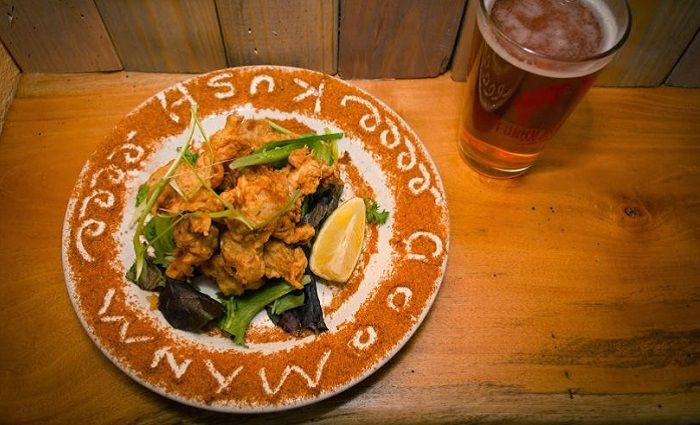 Not every restaurant down here has the guts to serve this uncommon meat, but when they do it's definitely worth remembering. While there's plenty of down-to-earth restaurants near the Everglades that cook up all kinds of alligator and frog legs, you can also find some urban joints that serve up a mean bite.
Fried gator bites are a great way to start off a dining experience. They're crunchy and delicious, and yes, they taste like chicken. Dare to try something new with this top food to try in Miami.
Where to find it: KUSH
3. Pastelitos
Ok, so pastries are pretty common, but again, Miami brings its pastry game to another level. Made of flaky dough with a sweet layer on top, these pastelitos or pastries come in a lot of different flavors. We recommend pastelito de carne (meat pastry), guayaba (guava and cheese), and palmeras (honey-covered pastry that's shaped like a palm leaf).
Of course most bakeries will offer all sorts of menu items like parfaits, cold pastries, fruit tarts, and even sandwiches, so you won't have a hard time finding something to eat. But for a morning bite, don't skip a Miami pastelitos.
Where to find it: Vicky's Bakery
2. Key Lime Pie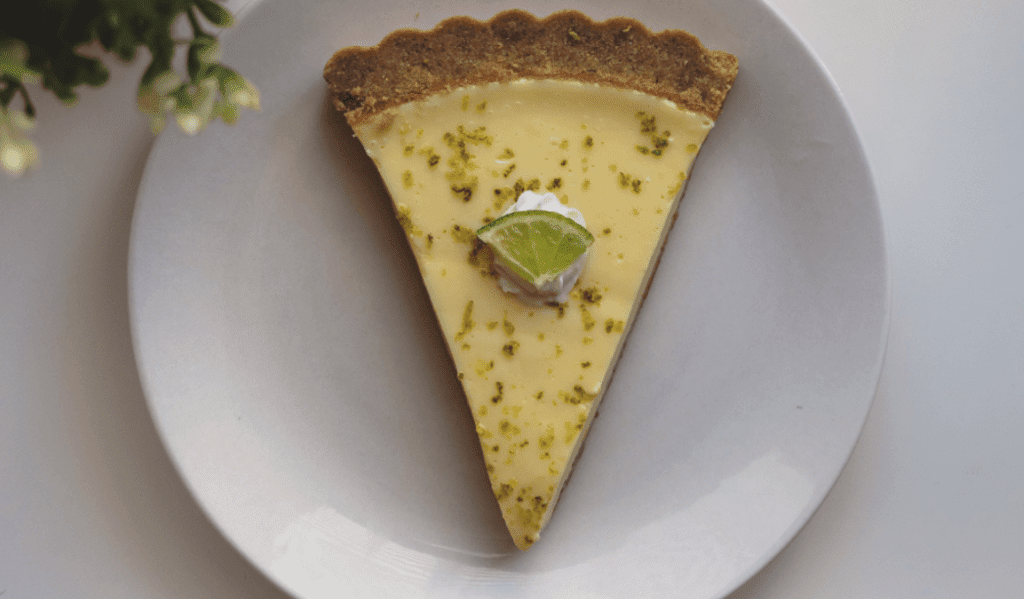 Key limes get their name from none other than the Florida Keys. They're a biodiverse chain of islands with plenty of great eats. Their famous key limes are incorporated in just about everything.
While they can add some citrusy goodness to any dish, they sure take the pie! Key lime pie is a South Florida favorite. These pies are sweet with a citrusy punch that'll keep you on your toes. You can head down to the Keys or enjoy some pie right in the vibrant Miami cityscape. Either way, you'll get a taste of the tropics that you won't soon forget.
Where to find it: Sweet & Pies
1. Fresh, Local Seafood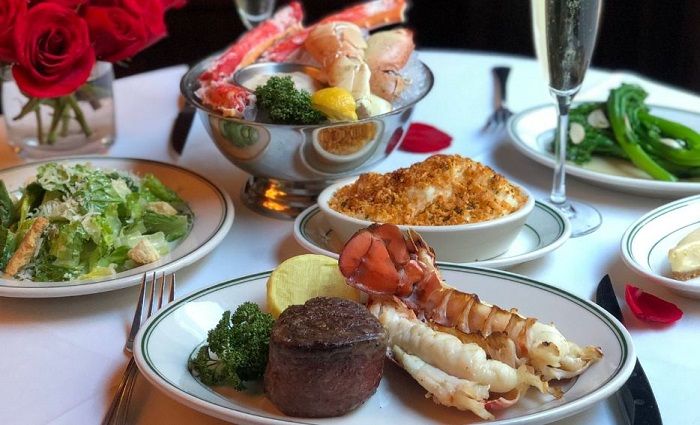 From fresh fish to shellfish, Miami has plenty to offer when it comes to seafood. Try some paella made with juicy shrimp. Maybe have some blackened Mahi-mahi with lime and rice pilaf. Or enjoy oysters at a raw bar and a cold drink.
Whatever way you prefer it, the seafood in Miami is bound to be some of the best you've ever had. A lot of seafood cuisine takes its influence from the Caribbean and Americas which lends itself to distinctly unique flavors.
For a casual seafood eatery that we love, try La Camaronera. But for upscale seafood dining, head over to the ever-popular Joe's Stone Crab Restaurant in Miami Beach where you can round out your dinner with our famous key lime pie.
Where to find it: La Camaronera Seafood Joint and Fish Market or Joe's Stone Crab Restaurant