Looking for a warm and exotic break to defrost a bit this winter? Florida is a great option, and our very own Miami gives you that "foreign country" feel here in USA. That said, the area is changing and developing rapidly, and some areas are less attractive than in years past. This guide will go over the best neighborhoods and hotels and help you choose where to stay in Miami.
---
Where To Stay in Miami: Best Hotels and Neighborhoods
You can use this article to sort through Miami's different neighborhoods, find hotels, and even book via our partnership with Booking.com. Here are our recommended neighborhoods:
Our Partnership with Booking.com. If you like our content, please book by clicking on our Booking.com links. The price is the same for you, and we get a small commission that helps support our blog. We've partnered with Booking.com because they have the most options, great prices, and a solid loyalty program. Just about every hotel is on Booking so our recommendations are not incentivized.
Mid-Beach Miami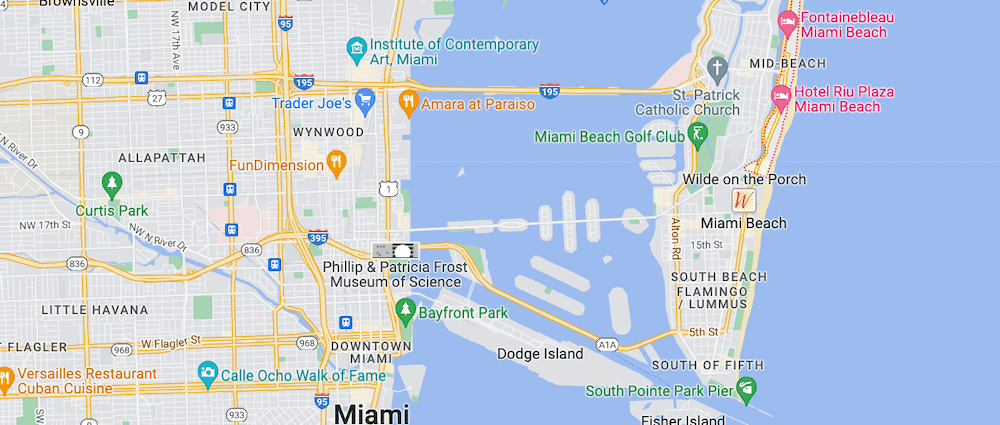 South Beach is where the action is and Mid-Beach is where the action sleeps. I really love this area for a relaxing vacation at my stage in life (late 30s with kids). I'd recommend the area for a romantic or family-friendly vacation. This is my top recommended area to stay in Miami if you want beaches within walking distance.
Why I love Mid-Beach
Very private area with low foot-traffic
Easy access to Publix and other areas to buy personal goods
Great beaches that are relatively empty
Attractions in/near Mid-Beach
Amazing beaches
La Gorce & Miami Beach Golf Courses
Miami Beach Boardwalk
Best Hotels in Mid-Beach
Carillon Miami Wellness Resort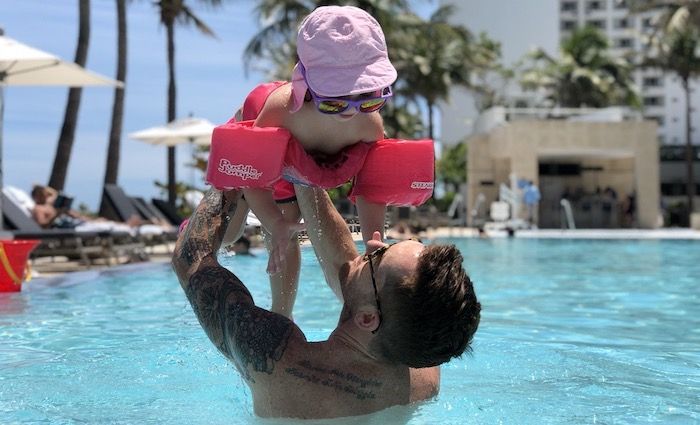 $$$+ | 5 Star | Beach Access | Private | Family Friendly
This is my #1 recommendation, but mostly because its the only hotel I have personally stayed at in Mid-Beach. I found it super private and low pace. Helpfully, it's right across the street from Publix to grab diapers, food, or wine—whatever your preference. We'll stay here again for sure.
Fontainebleau Miami Beach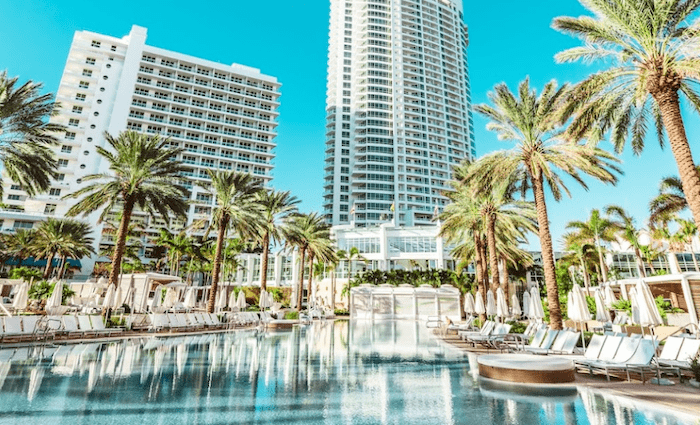 $$$ | 5 Star | Pool | Beach Access | Mega-Resort
Fontainebleau is a mega-resort-style hotel in Mid-Beach Miami. The complex is massive with huge pools, hundreds of rooms, restaurants, and even one of Miami's best clubs: LIV. Many rooms also have a kitchenette if you appreciate having a mini fridge.
Eden Roc Miami Beach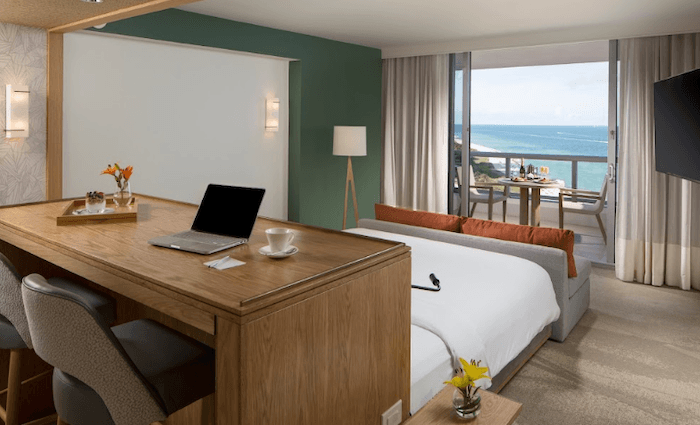 $$+ | 4 Star | Pool | Beach Access | Modern
Eden Roc is a great hotel group that designs amazing hotels and their mid-beach location is no less than that. It's a bit more vivacious than the Carillon with more services and amenities, which makes it a great option for couples or families.
Brickell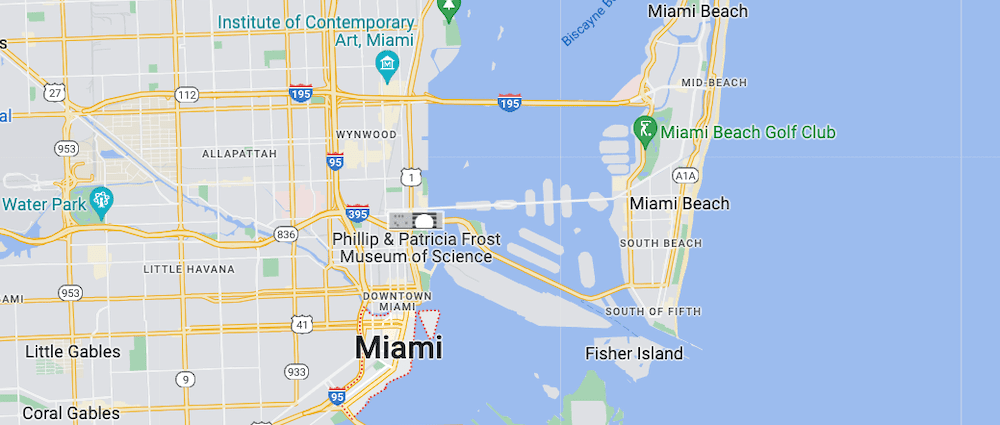 Prefer a pool, great restaurants, and local culture over beach access? If that is the case, then Brickell is for you. The area is highly residential, so the restaurants will focus on high-quality food instead of preying on tourists alone.
The area is full of great bars, lounges, and clubs with amazing views of Biscayne Bay. On our latest trip to Miami, we wanted to stay here but knew our kids would be upset if we didn't stay on the beach. On the next romantic trip, my wife & I will look at the area as an option.
Why I Love Brickell
Local & Authentic Miami (if that's possible)
Great restaurants
Killer views
Attractions in Brickell
Best Hotels in Brickell
Mandarin Oriental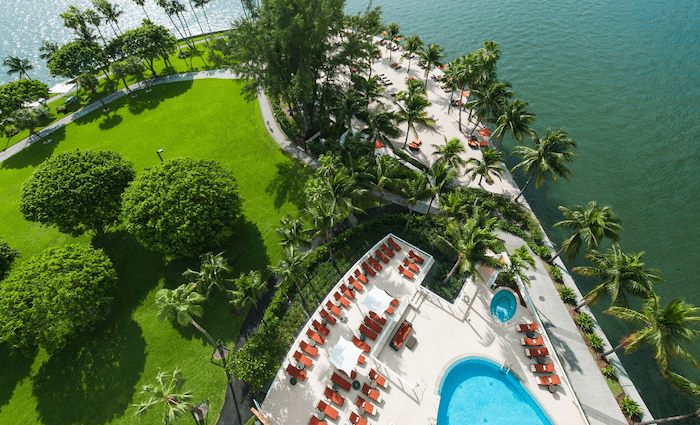 $$$$+ | 5 Star | Luxury | Pool | Waterfront
The Mandarin is probably the most luxurious hotel group in the world, and their Miami location is on point. Bay views, a fantastic pool, incredible amenities, and stylish rooms make this a perfect pick for anyone with a luxurious budget.
JW Marriott Miami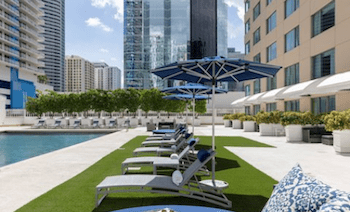 $$$ | 4 Star | Rooftop Pool
A great option for anyone looking for something extremely comfortable at an obtainable price. Great pool area and amenities in the middle of all the Miami action.
W Miami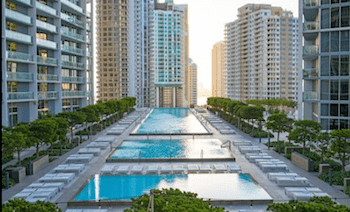 $$$ | 5 Star | Rooftop Pool | Luxury
The pool at the W is as big as any other resort but on top of a building with incredible skyscraper views. This is a wow kind of hotel for anyone. Some seriously epic views.
Fortune House Hotel Suites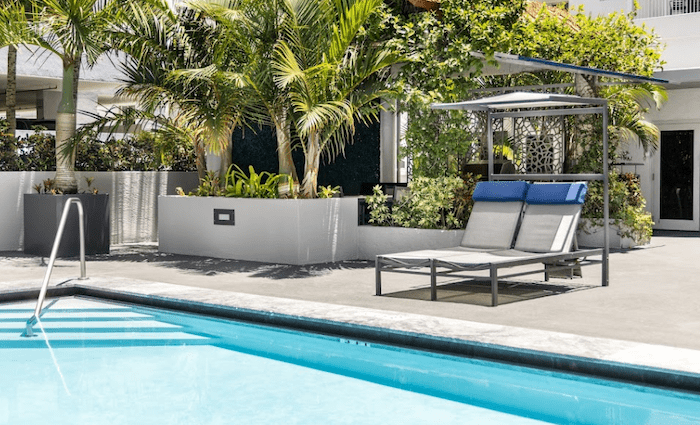 $$$ | 4 Star | Pool | Apartment-Style Hotel
Sleek and stylish Brickell hotel with comfortable rooms, a great pool, and luxury amenities. A great choice if you're looking for luxury on a budget. Each room is basically a suite or apartment, which makes it great for families staying a while.
South Beach Miami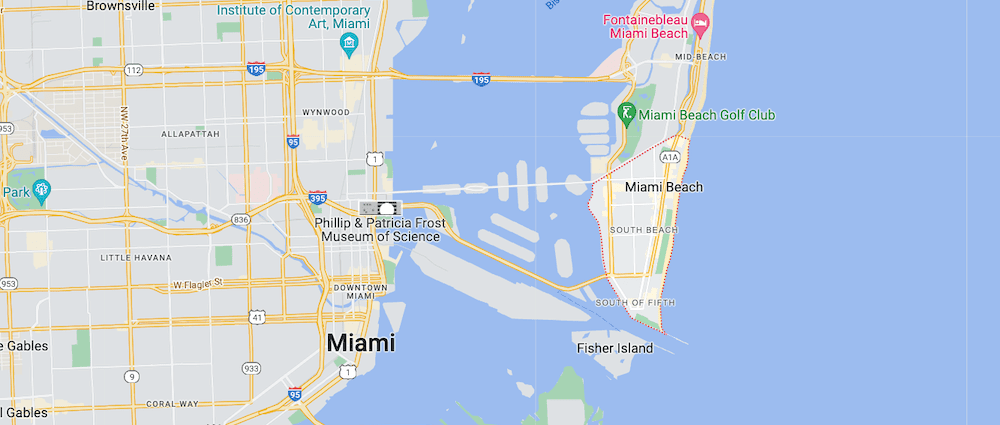 South Miami Beach is an iconic American destination known for pastel colors and art deco style. This is why when potential visitors envision what Miami is like, they probably picture South Beach in their heads.
While South Beach is far from its heyday (the pandemic was not particularly good for this area), it's still a fashionable place with lots of restaurants, beach clubs, swanky hotels, and things to do.
You can walk down Lincoln Road for a coffee or sit by the pool or beach of Miami's famous hotels. The area is a "party" destination, so expect it to be less family friendly than other parts of Miami. If you are traveling with the kids, I recommend staying at the Loews Hotel, which is great for families. I stayed there in November of 2022, and our kids loved it.
Attractions in/near South Miami Beach
Amazing beaches
Lincoln Road (Pedestrian)
Lummus Park
Miami Beach Board Walk
Best Restaurants in South Miami Beach
Best Hotels in South Miami Beach
South beach is all about staying on the beach and having a good pool.
Loews Miami Beach Hotel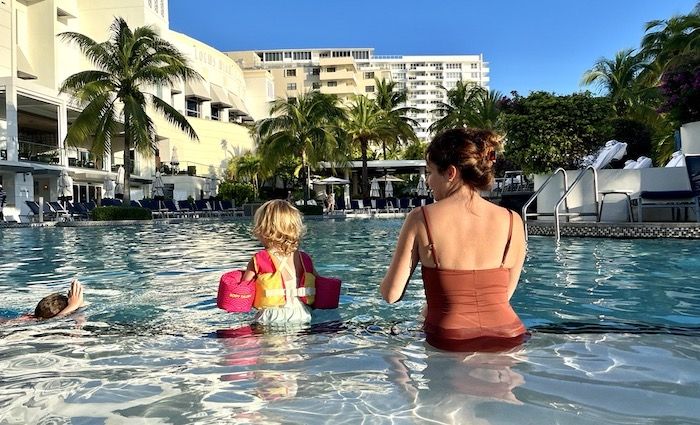 $$+ | 4 Star | Pool | Beach Front | Kid Friendly
Excellent 4-star hotel with a big pool and lots going on. Rooms need some updating, but overall, it was good value for what you get. I've stayed here and our kids loved it. It's not the best romantic hotel if that's what you're looking for, but kids will love it.
SLS South Beach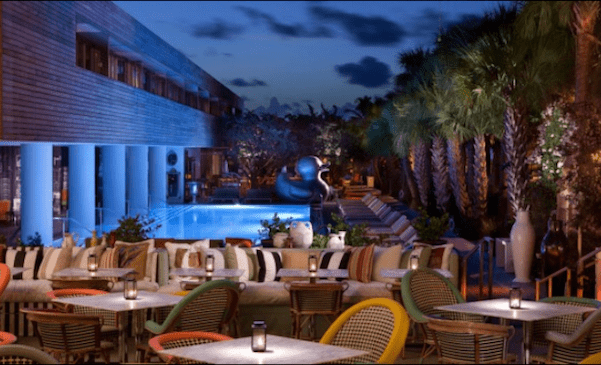 $$$$ | 4 Star | Pool | Beach Front | Fashion Hotel
The SLS is a stylish hotel which is why it attracts a youthful vibe. I haven't personally stayed there, but have hung out by its pool and eaten in the up-scale sushi restaurant. It's a great choice if you're coming with a spouse.
Nautilus by Arlo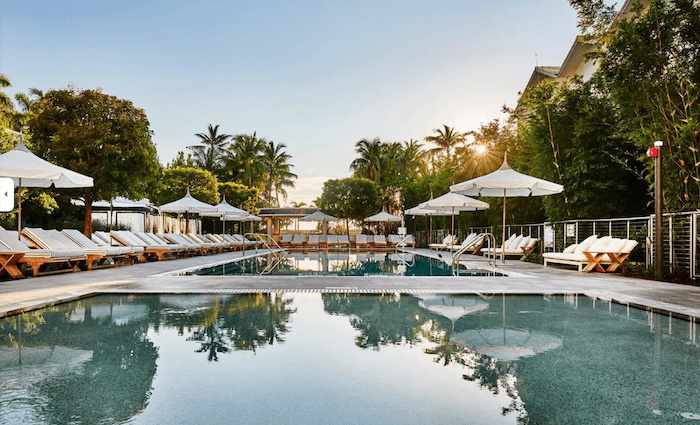 $$+ | 4 Star | Pool | Beach Front | European Style
The Nautilus is a boutique hotel with a classic European vibe from the lobby to the rooms and outdoors. You'll feel more like you're in Ibiza than Miami. Rooms skew to the small side but you get luxury for a lower price than the SLS. Pool gets lively towards sunset but nothing aggressive. I've personally stayed here with our 2-year-old daughter and loved it.
The Ritz-Carlton South Beach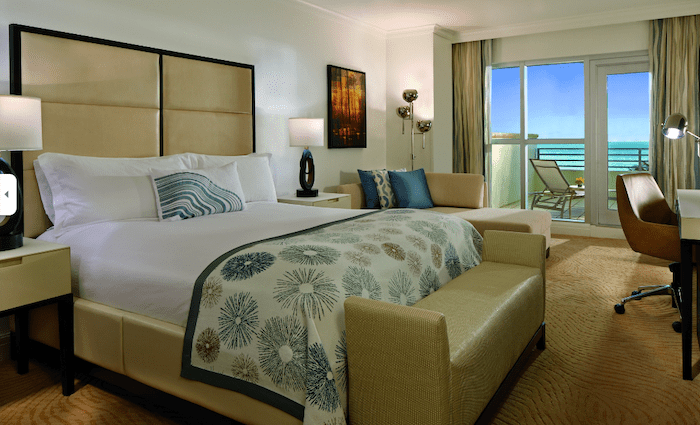 $$$$ | 5 Star | Pool | Beach Front | Romantic
You don't have to say or explain much about a Ritz-Carlton. It's going to be mega-high-end and luxurious all the way. The only thing to consider is the curb appeal. The hotel is literally above Walgreens on a bit of a busy street corner. I would stay here if I weren't planning on leaving the hotel on foot.