From stunning beaches to art museums galore to high-end shopping, Miami is full of things to do. After running around all day, you're probably hungry and don't know where to eat. Don't worry, because this local foodie has compiled a list of the best restaurants in Miami.
---
The 13 Best Places to Eat in Miami
Miami has been around for a long time for U.S. standards—dating all the way back to the 1600s! Over the course of its history, this city has been home to many cultures and people that have made it the constantly evolving melting pot it is today.
With a thriving nightlife, colorful art scene, and beautiful beaches, Miami has just about everything for everyone. That includes an awesome variety of Miami restaurants as well. From classy eateries to family-owned establishments, Miami serves up Cuban, sushi, French, and other delicious flavors that you should totally experience on your trip.
Check out our picks for the best restaurants in Miami below!
Omakai Sushi (Wynwood)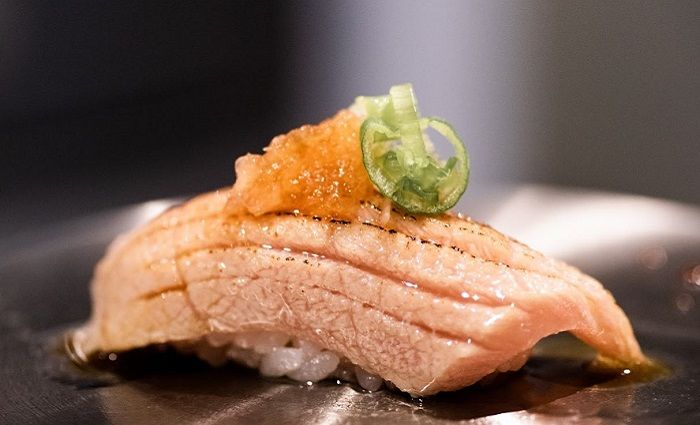 $$$ | Super Fresh and Fancy | Omakai Style (Chef Suggestions) | To Go Options
Omakai Sushi is that incredible sushi restaurant you were looking for and one of the best restaurants in Miami. With serious attention to detail and a mission to share the best quality fish and sushi, the owners have proven their street cred.
You can opt for traditional ala carte ordering if you prefer to choose what you eat. But Omakai is all about the journey of food, so let the chef create your meal and surprise you with melt-in-your-mouth delicacies. From sashimi to nigiri, this is a seafood culinary journey you don't want to miss.
Address: 2107 NW 2nd Ave, Miami, FL
COTE Miami (Design District)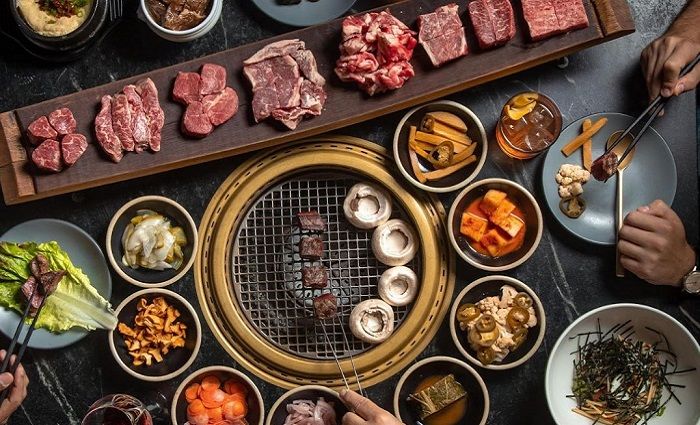 $$$$ | Korean Steakhouse | Swanky Vibes | Great for Groups | 1 Michelin Star
Looking for a place to eat that's a little different than the rest? Then COTE Miami is your spot. The vibes in this restaurant are swanky and luxurious without being pretentious. And the food? Well, you won't go home hungry—even if you're a vegetarian.
The Michelin-starred and James Beard-awarded restaurant doesn't miss the mark whether you choose the Butcher's Feast or the Grand Plateau of seafood dishes to share with your table. And the wine list here is almost unparalleled for Miami. For the ultimate fine dining experience, COTE Miami just makes sense. Be sure to make a reservation!
Address: 3900 NE 2nd Ave, Miami, FL
Havana Harry's (Coral Gables)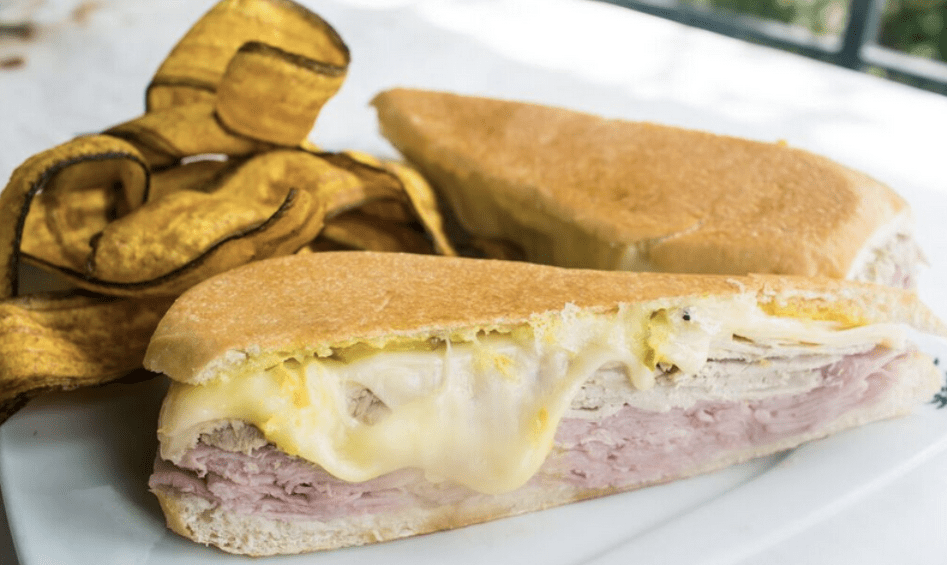 $$ | Cuban Fusion | Awesome Desserts
If there's one thing that makes Miami stand out from the rest, it's certainly the fantastic array of Cuban restaurants. Havana Harry's is one of these restaurants. It's a bold fusion of Cuban classics with American twists that'll make you come back over and over.
Hosting both casual and fine dining, Harry's offer a trendy and modern approach not only to their cuisine, but to their atmosphere. Our recommendation is some mariquitas (crispy plantain chips) and tostones (fried green plantains) to start, lechoncita (pulled pork with mojo) as your main entrée, followed by flan. It's a great way to experience Miami-Cuban cuisine in style.
After you're stuffed, you can putz around the various shops and boutiques that the Coral Gables area has to offer. Havana Harry's easily makes our best restaurants in Miami list.
Address: 4612 S Le Jeune Rd, Coral Gables
Mignonette Downtown
$$+ | Oyster Bar | Casual Vibes | Old School Eatery
If you love eating at a casual, old school spot, then Mignonette Downtown is your best bet. This restaurant in Miami's downtown area sits in a building that's been around since the 1930s (a converted gas station to be specific), but the food will make you feel like you're in a trendy restaurant.
Your oysters come four different ways, from raw to chargrilled. And while you're a fair distance from Maine, the lobster roll is worth trying. But the most iconic dish to order for your small group is the Fancy Mignonette Tower that comes with oysters, clams, shrimp, crudo, king crab legs, and jump lump crab. Hungry yet?
Address: 210 NE 18th St, Miami, FL
LPM French Restaurant (Brickell)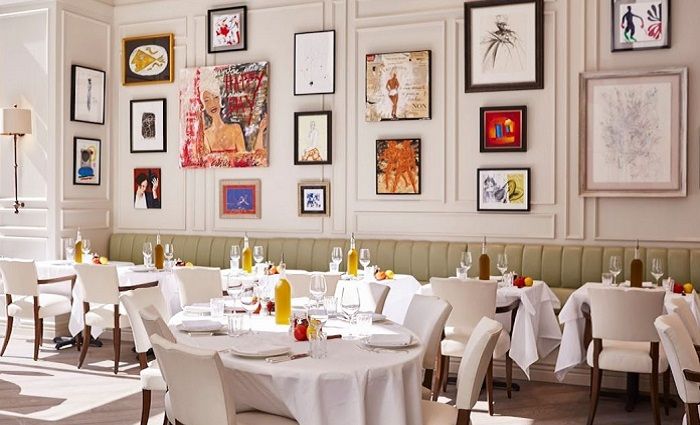 $$$$ | Fine Dining with Miami Vibes | Paris-worthy Crème Brûlée
French food might not be what you first expect when you think of eating in Miami, but that's why we're recommending it. Miami is all about diversity and blending of cultures and food, so don't miss out on a chance to feel like you're eating authentic French food in a cool Miami neighborhood.
From courgettes and lamb chops to sashimi and escargot, the menu here is varied but carefully crafted so you can't taste these dishes anywhere else in Miami. And feel free to come if you're vegetarian and order the sweet corn salad with pomegranate and herbs. Most of all, save some room for a crème brûlée that will make you feel like you're in a French restaurant in the heart of Paris.
Address: 1300 Brickell Bay Dr, Miami, FL
Macchialina (Miami Beach)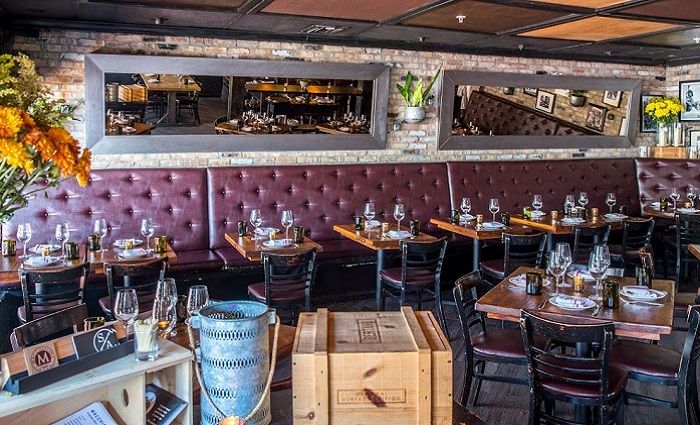 $$$ | Stylish Italian Trattoria | Award-Winning Handmade Pasta
If you've never tasted the difference between pasta and handmade pasta using quality ingredients, then don't skip coming to Macchialina. Their biggest source of pride is their handmade pastas that truly elevate the flavor and quality of the food. In fact, they've won awards for it.
They also use local, in-season ingredients which means their menu will change sometimes. Trust the waiter when they recommend a special like spaghetti vongole filled with white water diamond clams or the gnocchi con gamberi topped with prawns. All-in-all, Macchialina can't be skipped if you decide you want an authentic Italian restaurant while in Miami.
Be sure to make a reservation ahead of time as their restaurant has limited seating.
Address: 820 Alton Rd, Miami Beach, FL
Sherwood Bistro (Upper East Side)
$$ | International Cuisines | Restaurant and Bar | Neighborhood Vibes
We like Sherwood Bistro for its neighborhood vibes and variety of cuisines. There's literally something for everyone here, which might make it hard to choose what to eat. But that just means you'll come back for more!
Start with veggie quesadillas or hearty, nutritious bone marrow. Then move on to a rack of lamb or their fish stew. You'll even find family feast platters that will fill up the whole family. And if you can enjoy it all on their cozy patio, all the better.
Address: 8281 NE 2nd Ave, Miami, FL
STK Steakhouse (South Beach)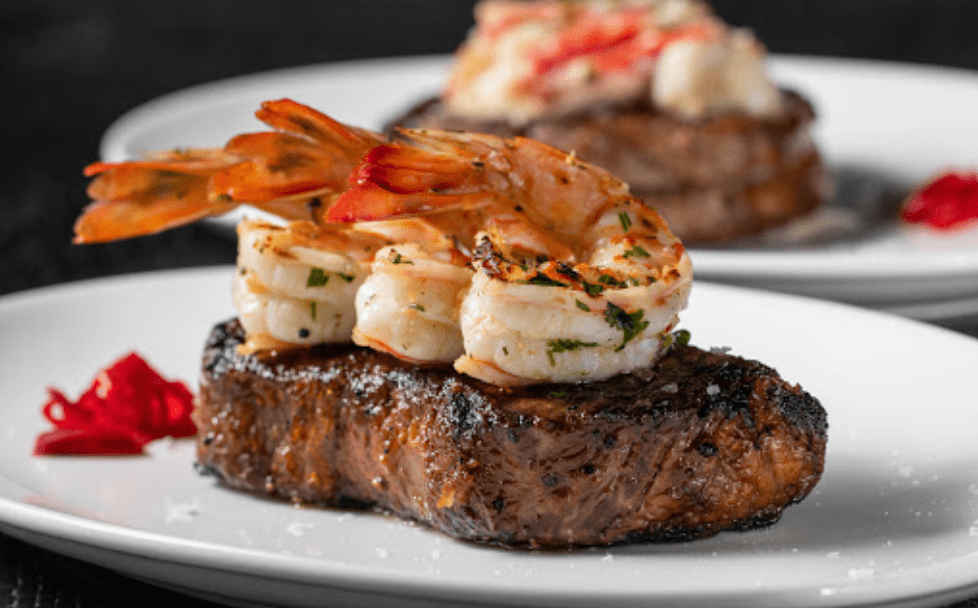 $$$$ | Steakhouse | Trendy Chic
A classy atmosphere and even classier food make for a great night out on the town. STK at South Beach offers delicacies like Maine lobster linguini and Wagyu steak that sure make our mouths water just remembering their food. Located in 1 Hotel South Beach, it makes a great place to both dine and stay with epic ocean views.
While you vibe to the sounds of Miami, enjoy one of the best steaks on the beach. If you're planning on dining here we recommend wearing something dressy casual and planning for a memorable sit-down meal.
Address: 2305 Collins Ave, Miami Beach
Planning a trip to Miami? We've also put together the top foods to try in Miami so you don't miss out on our unique flavors here!
Michael's Genuine (Design District)
$$$ | Modern American | Locally Sourced Ingredients | Indoor/Outdoor Seating
This place feels like a neighborhood eatery—but with upscale food. It's the perfect place for when you want a variety of American flavors that are carefully prepared for some flavor explosions. The secret is the locally sourced ingredients, which means you get delicious seasonal items on the menu too.
You'll have choices from thick, juicy burgers topped with melted cheese and thick-sliced bacon to swordfish prepared with amazing seasonal ingredients. (Think: pumpkin in the fall.) And don't miss trying brunch here if you need a late breakfast after your long night out. The fried hominy and peach french toast are both amazing choices.
Address: 130 NE 40th St, Miami, FL
Makoto (Bal Harbor Beach)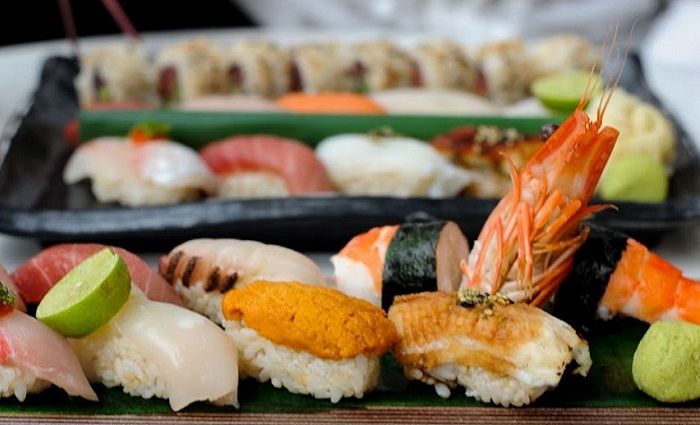 $$$ | Japanese Restaurant | Modern and Upscale | Inside Bal Harbor Shops
If you're in Miami Beach and anywhere near Bal Harbor, head up to the third floor of the Bal Harbor Shops. Makoto is a Japanese restaurant worth trying. There's outdoor seating and plenty of spots right at the sushi bar if that's what gets you excited.
You'll find plenty of incredible sushi options here, but other great food too. Maybe you'll love the short ribs from the grill, or the ginger chicken lamb chop (we do!), or a bowl of Wagyu fried rice. And if you're on the go, stop by at lunch for a bento box to enjoy on the beach.
Address: 9700 Collins Ave, Miami Beach, FL
El Bagel (Upper East Side)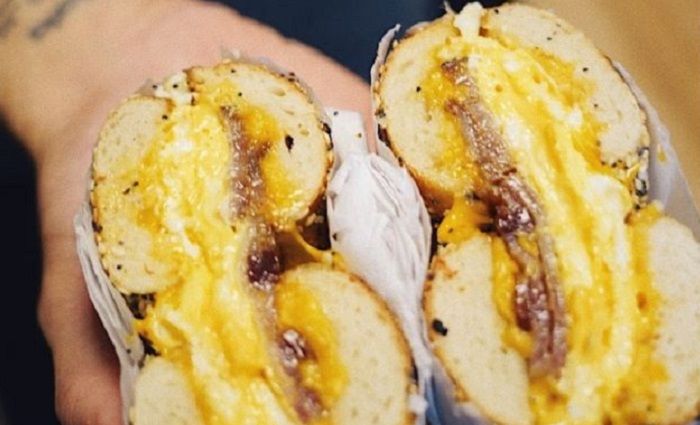 $ | Comfort Food | Quick but Tasty
Sometimes you just need a crispy-on-the-outside bagel filled with incredible ingredients. And if you do, then El Bagel is our top recommendation. You'll find it in the Upper East Side of Miami, and it's little location could almost be missed—but you shouldn't.
They often sell out, so don't wait to stop in and get a bagel filled with protein or veggies. We recommend the pastrami, egg, and cheese if you're craving a breakfast bagel. Or try the avo spesh (vegetarian) or the EB special which packs a kick with jalapenos.
Address: 6910 Biscayne Blvd, Miami, FL
Mamey Miami (Coral Gables)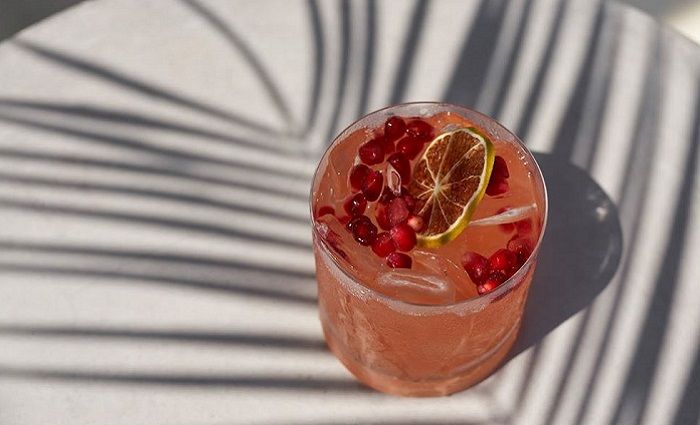 $$$ | Caribbean-Asian-Polynesian Fusion | Trendy and Elegant
Coral Gables is home to some fantastic restaurants and one of them is Mamey Miami. Caribbean meets Asian meets Polynesian cuisine in this flavorful fusion restaurant that's just across from the University of Miami campus. While the restaurant is located in the Thesis Hotel, there are actually two locations here.
The bottom floor is where the full restaurant is located. Meanwhile there's a another location on the third floor with a pretty nice view of the city and some great happy hour deals. While the menu isn't huge, there's still plenty to try. We suggest the brie and truffle grilled cheese with conch fritters and mojo roasted pork belly.
We also recommend trying some of their famous cocktails like the guava mojito and the mai tai. Adventurous eaters will love this fresh and bold approach to cuisine, especially in such a vibrant space that is reminiscent of a tropical paradise.
Address: 1350 S Dixie Hwy, Coral Gables
Mi Rinconcito Mexicano (Little Havana)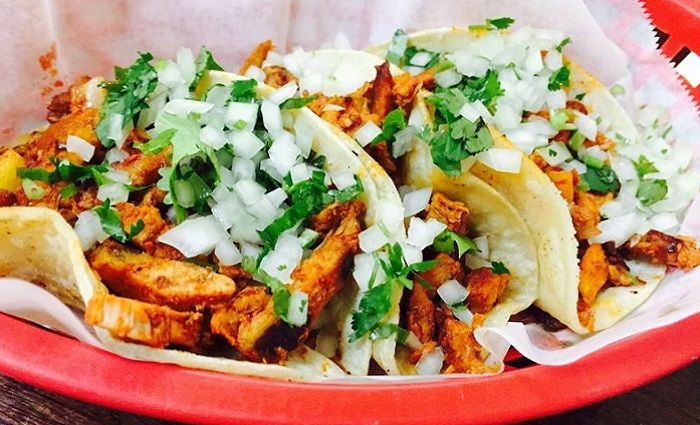 $ | Authentic Mexican | Eclectic and Colorful
A small restaurant located in the heart of Little Havana on famous Calle Ocho (8th Street), this sister-owned restaurant has been serving authentic Mexican food from their home country. Although the restaurant doesn't look like much, don't let appearances deceive you.
With flavorful dishes and a colorful, homey atmosphere this riconcito, or little corner, welcomes customers from all walks of life. While it's certainly a local hotspot, tourists are more than welcome to come and enjoy some steaming hot tamales and gorditas (stuffed tortillas). We also recommend stopping by their in-store bakery for some conchas (Mexican sweet bread) and other delectable pastries.
Address: 1961 SW 8th St, Miami