From stunning beaches to art museums galore to high-end shopping, Miami is full of things to do. After running around all day, you're probably hungry and don't know where to eat. Don't worry, because this local foodie has compiled a list of the best restaurants in Miami.
---
The 11 Best Places to Eat in Miami
Miami has been around for a long time for U.S. standards—dating all the way back to the 1600s! Over the course of its history, this city has been home to many cultures and people that have made it the constantly evolving melting pot it is today.
With a thriving nightlife, colorful art scene, and beautiful beaches, Miami has just about everything for everyone. That includes an awesome variety of restaurants as well. From classy eateries to family-owned establishments, Miami serves up Cuban, Mexican, barbecue, and other delicious flavors that you should totally experience on your trip. Check out our picks for the best restaurants in Miami below!
Havana Harry's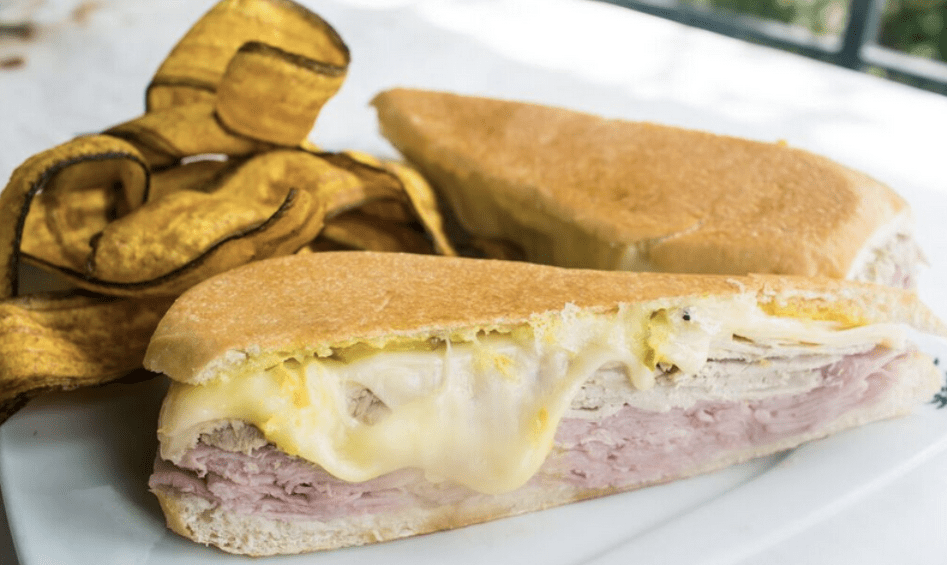 $$ | Cuban Fusion | Awesome Desserts
If there's one thing that makes Miami stand out from the rest, it's certainly the fantastic array of Cuban restaurants. Havana Harry's is one of these restaurants. It's a bold fusion of Cuban classics with American twists that'll make you come back over and over.
Hosting both casual and fine dining, Harry's offer a trendy and modern approach not only to their cuisine, but to their atmosphere. Our recommendation is some mariquitas (crispy plantain chips) and tostones (fried green plantains) to start, lechoncita (pulled pork with mojo) as your main entrée, followed by flan. It's a great way to experience Miami-Cuban cuisine in style.
After you're stuffed, you can putz around the various shops and boutiques that the Coral Gables area has to offer. Havana Harry's easily makes our best restaurants in Miami list.
Address: 4612 S Le Jeune Rd, Coral Gables
Shorty's Bar-B-Q (South Miami)
$$ | Finger-licking Good BBQ | Classic American
If some delicious and juicy barbecue is what you want, then Shorty's is the place for you, though it's a little further from downtown Miami. The Shorty's flagship restaurant in South Miami paved the way for other barbeque places in the area. Before the Miami that is known today, Shorty's was one of the first All-American barbecue places in town, originating in 1951.
They offer all sorts of meats and sauces and serve them several ways. If cutlery isn't for you, no problem! This classic barbecue joint recommends digging in with your fingers. The messier, the better!
This restaurant is a perfect example of the resiliency of the Miami people. In 1972 their original location burned down, but they rebuilt only to have it decimated again after Hurricane Andrew. But they started again, committed to keep their tasty barbecue available to everyone. You'll find the history of this restaurant etched in memories on the walls, so get to know this iconic place while you enjoy their food.
Address: 9200 S Dixie Hwy, Miami
Mi Rinconcito Mexicano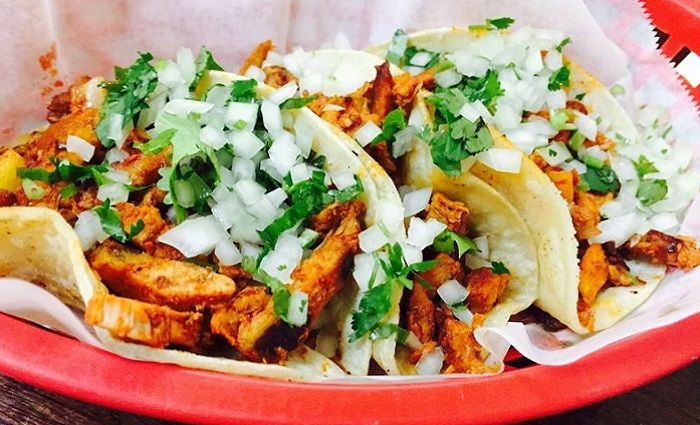 $ | Authentic Mexican | Eclectic and Colorful
A small restaurant located in the heart of Little Havana on famous Calle Ocho (8th Street), this sister-owned restaurant has been serving authentic Mexican food from their home country. Although the restaurant doesn't look like much, don't let appearances deceive you.
With flavorful dishes and a colorful, homey atmosphere this riconcito, or little corner, welcomes customers from all walks of life. While it's certainly a local hotspot, tourists are more than welcome to come and enjoy some steaming hot tamales and gorditas (stuffed tortillas). We also recommend stopping by their in-store bakery for some conchas (Mexican sweet bread) and other delectable pastries.
Address: 1961 SW 8th St, Miami
Monty's Raw Bar
$$ | Raw Bar and Seafood | Lively Atmosphere
Located right on the bay and not far from the Vizcaya Museum and Gardens, Monty's serves up fresh seafood, both cooked and raw. Live music and a weeknight happy hour (from 4 to 7 pm) make this place ideal for some after-work drinks and hanging out with friends.
Monty's brings the flavors of the Florida Keys to the table with favorites such as conch fritters, mahi mahi, and of course, key lime pie. Their prime location makes for a great destination for events such as weddings and reunions if you're looking for a destination event. You'll love this best restaurant in Miami.
Address: 2550 S Bayshore Dr, Miami
Blue Elephant
$$ | Thai | Homestyle Cooking and Ambience
A bit further away from the hustle and bustle of the city lies a fantastic family-owned Thai restaurant. Located on the historic Bird Road, the Blue Elephant offers traditional Thai favorites in their own unique way. While the restaurant seems small, their food packs a big punch.
With iconic dishes such as red curry, tom yum, and pad ke mow (drunken noodles), we can never resist getting them all. To finish off, we recommend the Thai donuts with some Thai iced coffee. We especially loved that the cozy atmosphere made us feel like we were welcomed home. This is a perfect stop if you're heading towards the Everglades.
Address: 8384 SW 40th St, Miami
Planning a trip to Miami? We've also put together the top foods to try in Miami so you don't miss out on our unique flavors here!
STK Steakhouse (South Beach)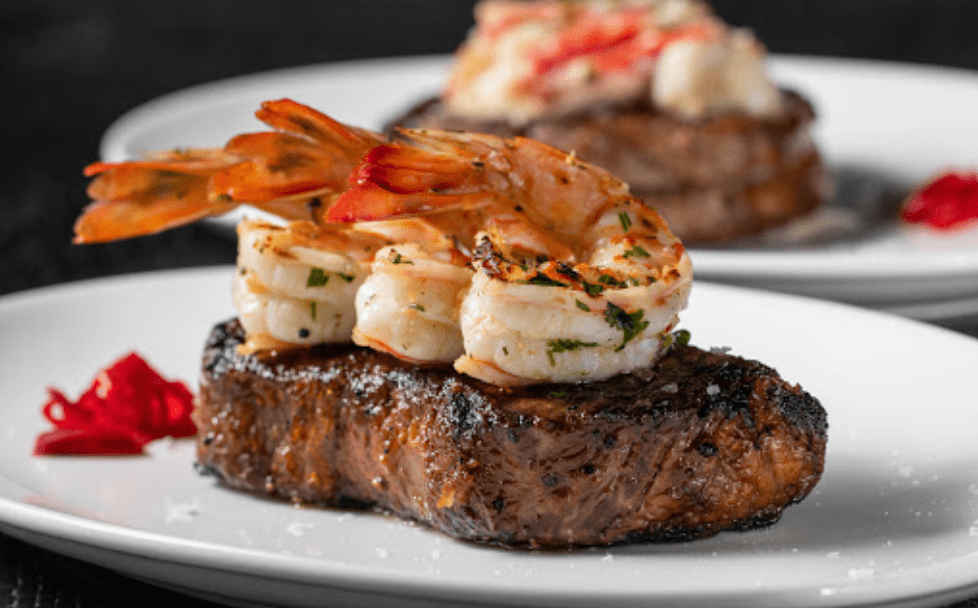 $$$$ | Steakhouse | Trendy Chic
A classy atmosphere and even classier food make for a great night out on the town. STK at South Beach offers delicacies like Maine Lobster Linguini and Wagyu Steak that sure make our mouths water just remembering their food. Located in 1 Hotel South Beach, it makes a great place to both dine and stay with epic ocean views.
While you vibe to the sounds of Miami, enjoy one of the best steaks on the beach. If you're planning on dining here we recommend wearing something dressy casual and planning for a memorable sit-down meal. STK Steakhouse ranks high as a popular best restaurant in Miami for fine dining.
Address: 2305 Collins Ave, Miami Beach
Mamey Miami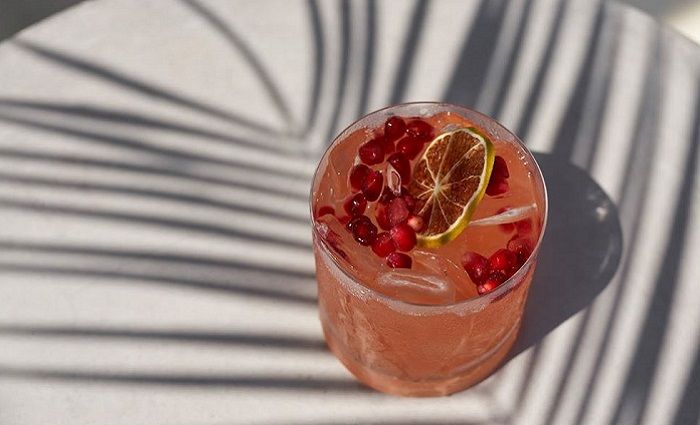 $$$ | Caribbean-Asian-Polynesian Fusion | Trendy and Elegant
Coral Gables is home to some fantastic restaurants we always recommend. One of them is Mamey Miami. Caribbean meets Asian meets Polynesian cuisine in this flavorful fusion restaurant that's just across from the University of Miami campus. While the restaurant is located in the Thesis Hotel, there are actually two locations here.
The bottom floor is where the full restaurant is located. Meanwhile there's a another location on the third floor with a pretty nice view of the city and some great happy hour deals. While the menu isn't huge, there's still plenty to try. We suggest the brie and truffle grilled cheese with conch fritters and mojo roasted pork belly.
We also recommend trying some of their famous cocktails like the guava mojito and the mai tai. Adventurous eaters will love this fresh and bold approach to cuisine, especially in such a vibrant space that is reminiscent of a tropical paradise.
Address: 1350 S Dixie Hwy, Coral Gables
Yardbird Table & Bar
$$$ | Southern Comfort Cuisine | Bourbon and Fried Chicken
Southern comfort food and bougie charm mix together in this best restaurant in Miami Beach. Miami might not be as traditionally southern as some places, but we still love our southern comfort food. And Yardbird brings it up a notch with cool dishes in an open-kitchen-style eatery.
If you're from out-of-town and craving some comfort food, Yardbird offers southern classics such as strawberry peach cobbler and biscuits and gravy. Yardbird also offers some twists on the classics like the Yardbird Benedict and their fried green tomato BLT. Above all, you have to try their signature bourbon cocktails.
Address: 1600 Lenox Ave, Miami Beach
Perricone's Marketplace and Cafe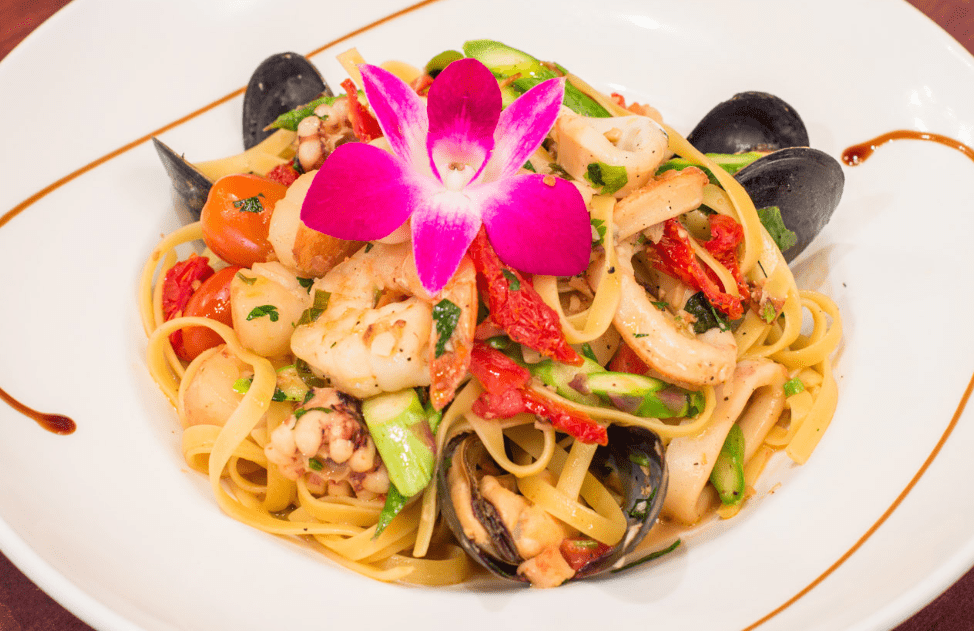 $ | Classic Italian | Rustic Décor
Located in Brickell, Miami's financial district, Perricone's has been serving up classic Italian cuisine for businessmen and the art crowd alike for over 25 years. With a rustic Italian atmosphere that incorporates modern features like their decked out bar wall. Enjoy some fine wine and even finer pasta with family and friends.
We recommend the mozzarella caprese then filling up with the pan-seared mahi-mahi or lobster ravioli. And if you still have room after those sumptuous foods, then don't skip the signature cannoli and two scoops of pistachio gelato. Excuse me while I head back over to Perricone right now…
We also suggest stopping by their in-house market to buy some fresh bread, filling meals, and delicious pastries to-go!
Address: 1700 SW 3rd Ave, Miami
Mykonos
$$ | Mediterranean | Vegetarian Friendly
If you're looking for some top-notch Greek food, we found the perfect place. While there's plenty of great Mediterranean restaurants in Miami, we think this one takes the baklava. They have awesome portion sizes, so you won't go away hungry no matter if you order the roast chicken or a vegetarian dish.
Offering Greek classics such as gyros, souvlaki, moussaka, and spanakopita, we felt we were transported to Mikonos, the namesake of this restaurant. While the decor could use a bit of refreshing, it's a great spot to indulge in a gyro with traditional tzatziki sauce.
Address: 201 Coral Way, Miami
Cracked by Chef Adrienne
$$-$$$ | Free-Range and Organic | Modern and Fresh
Last up on our list is Cracked, a restaurant created by the famed chef Adrienne Calvo. Above all, this restaurant emphasizes using the most fresh and organic ingredients possible to make the most flavorful meals, or as they describe it, MAXIMUM flavor.
Dig in with some sweet chili chicken wings and fried chicken with waffles. Cracked is the perfect place to enjoy a casual meal with friends and family, inside or on the patio. Either way, you'll get a fantastic dining experience you won't soon forget at one of the best restaurants in Miami.
Address: 7400 SW 57th Ct #101, South Miami