Fisherman's Wharf is without a doubt one of the most well-known areas of San Francisco. This popular spot is your go-to for seafood, ocean views, and family fun. It's also close to many other popular areas of the city. Read on for our picks of the best things to see and do near Fisherman's Wharf!
---
Pro Tip: It's easier to organize your trip when you have all your resources in one place. Bookmark this post along with our San Francisco Guide for more planning resources, our best San Francisco tours for a memorable trip, and the best restaurants near Fisherman's Wharf.
The 13 Top Activities in and Around Fisherman's Wharf
You can find almost anything you're looking for near Fisherman's Wharf in San Francisco. Also known as Pier 39, this bustling area is full of popular restaurants and places to eat—with an ocean view, too! Because of the many fishing boats docked near the area, Pier 39 is known for its seafood, but you can find almost any cuisine nearby.

Fisherman's Wharf is also full of souvenir shops and some of the city's best people-watching, as street performers frequently entertain passers-by with lively shows.
According to the official website, this locale also boasts more activities and things to do for kids than any other area in the city! If you're heading to San Francisco with your family, you'll definitely want to spend lots of time at Pier 39.

Not only is there no shortage of things to do at Pier 39, but the area is also very close to some of the city's other popular landmarks like Embarcadero and the Ferry Building. Here are the top things to do near Fisherman's Wharf.
Not ready to book a tour? Find out if San Francisco tours are worth it.
13. Walk Around Pier 39: Sea Lions, Magic Shows, and a Carousel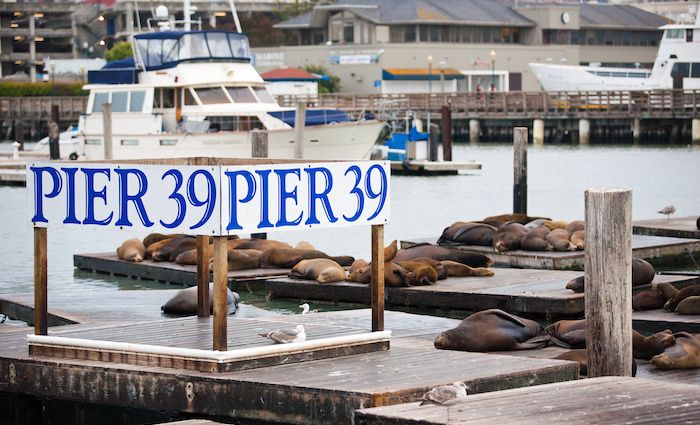 One of the best things to do at Pier 39 is to simply walk around and take in all the sights. You know how we said that Fisherman's Wharf is an excellent place for people-watching? Well, it's a great place for sea lion-watching, too! If you're thinking "that's not a thing," you obviously haven't seen these sea lions!

Hundreds of playful sea lions hang out together on the dock at Pier 39 to sunbathe, play, and shove each other into the water. People find them so amusing that "watching the sea lions" is a popular Pier 39 activity in itself.

When you're done observing the sea lions, check out the San Francisco Carousel at Pier 39! It costs $7 for a ticket for both adults and children. In addition, there's also a nearby stage that hosts daily free magic shows. The shows take place every hour, according to Pier 39's official website. If you're in San Francisco with your kids, the magic shows are a must-see.
Address: 203 The Embarcadero
12. Experience 1960s Era San Francisco at Madame Tussauds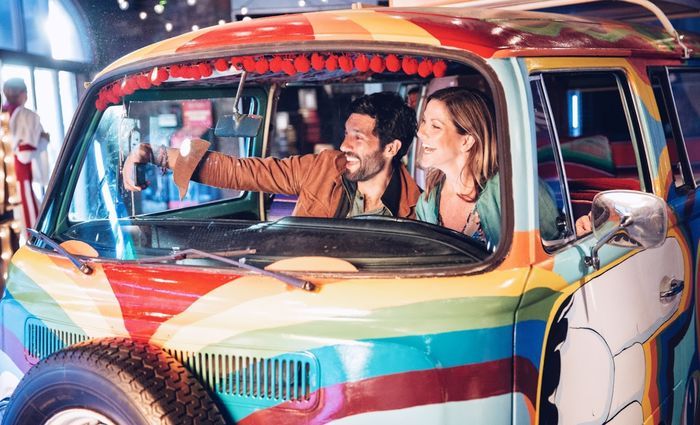 If you're fascinated by San Francisco's iconic musical history, this one's for you. Many of the Madame Tussauds exhibits on Pier 39 pay homage to musicians who once called San Francisco home. Pose with Jimi Hendrix, have a chat with Janice Joplin, or sit inside a colorful van that looks like it came straight from the 1960s.
Not your thing? Not to worry—Madame Tussauds is home to many other wax figurines as well. You can take a selfie with Leonardo DiCaprio, Lady Gaga, and even E.T.! Museum prices range between $21 and $30.
Address: 145 Jefferson St
11. Learn All About Your Favorite Comic Books at the Cartoon Art Museum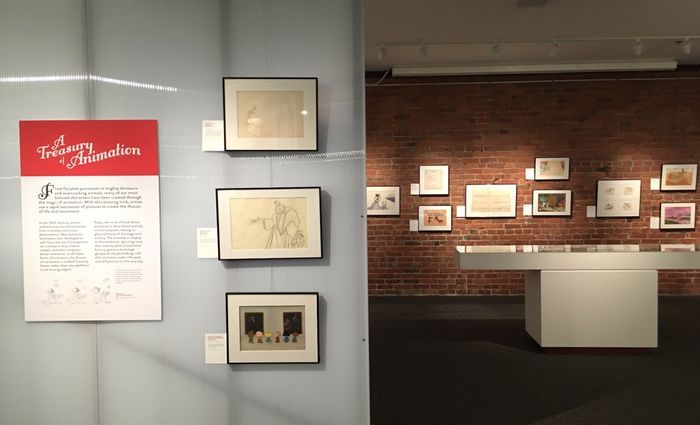 Did you know that one of the only cartoon art museums in the U.S. is in San Francisco? Located around a 14-minute walk from Fisherman's Wharf, the Cartoon Art Museum is home to roughly 7,000 pieces of cartoon artwork!

This small museum was established in 1987 with an endowment from "Peanuts" creator Charles M. Schulz, whose artwork has been featured at the museum along with artwork by many other famous artists. With tickets ranging from $4 for children and $10 for adults, the Cartoon Art Museum is a fun and affordable outing for San Francisco visitors of all ages.
Address: 781 Beach St
Popular San Francisco Tours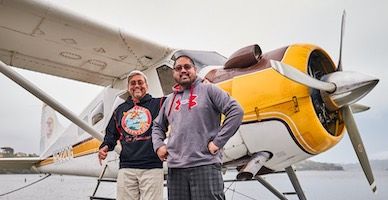 Best Selling Tour
Morning in Marin: Muir Woods, Seaplane, and Sausalito Ferry Tour
A VIP experience with a local storytelling guide. With hotel pickup included from San Francisco, begin your day in style. Head to the Muir Woods before the crowds and spend an hour amongst thousand-year-old Giant Sequoia trees. Next, hop onto a seaplane, take in the beauty of the bay, and see the top sights from above. Once landed, enjoy a locally-sourced lunch in Marin. The day ends in Sausalito for free time to explore before ferrying back to San Francisco.





Starting at $449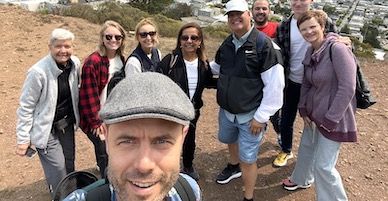 Likely to Sell Out
San Francisco in a Day Tour with Golden Gate Bridge and Alcatraz
In a small group, hop on board and see San Francisco with a local expert. Visit the Golden Gate Bridge, the Twin Peaks, and countless hidden gems on this full-day exploration. The last stop of the day is Alcatraz. Embark the ferry and see the stunning surroundings of San Francisco Bay before reaching the infamous prison. Once you disembark, enjoy the famous Cellhouse Audio Tour where you can explore the entire prison and island. Hotel Pickup Included.





Starting at $179
Not ready to book a tour? Find out if San Francisco tours are worth it.
10. Indulge in the World-Famous Irish Coffee at The Buena Vista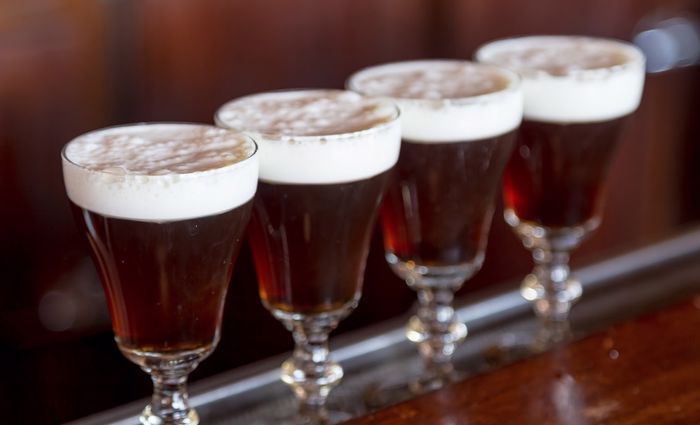 Allegedly, The Buena Vista is credited with introducing Irish coffee to the U.S.! Legend has it that the owner of the restaurant, Jack Koeppler, tried the adult beverage in Dublin in the 1950s, and then recreated the recipe to serve in The Buena Vista. Years later, the restaurant is always packed with people eager to try the famous drink.
Also, the bartenders are experts at making several of them at a time very quickly, which is fun to watch. This iconic restaurant is about a 10-minute walk from Fisherman's Wharf, and right outside of a cable car stop, but we'll talk more about that later.
Address: 2765 Hyde St
9. Stroll Along the Embarcadero Waterfront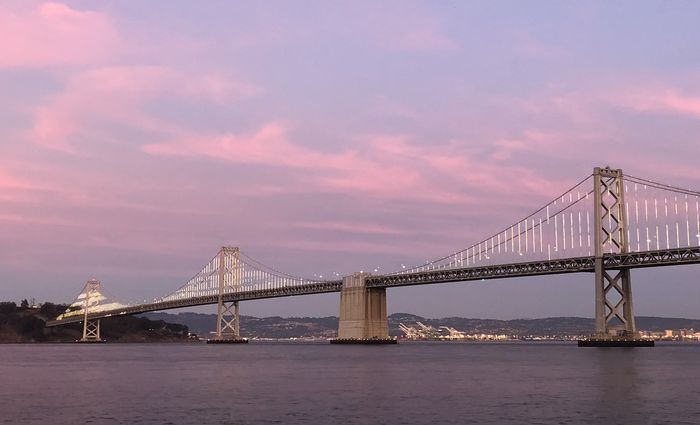 Although located a bit farther from Pier 39 than some of the other attractions on this list, we definitely recommend visiting the Embarcadero Waterfront. A scenic place for an afternoon walk or jog, the Embarcadero Waterfront is around a 30-minute walk from Fisherman's Wharf.
Walking along the Waterfront will take you by several "only in San Francisco" monuments you can't miss, like the famous San Francisco Ferry Building. It also passes by Cupid's Span, a gigantic bow and arrow statue!

From the waterfront, you'll also get a great view of the Bay Bridge. Did you know that the cables of the Bay Bridge are adorned with LED lights? As soon as it gets dark, the lights put on a show and twinkle as they shoot up and down the cables. The picture doesn't do it justice, but trust us—it's amazing!
Address: 19 Harrison St
Not ready to book a tour? Find out if San Francisco tours are worth it.
8. Eat Animal-Shaped Bread at Boudin Bakery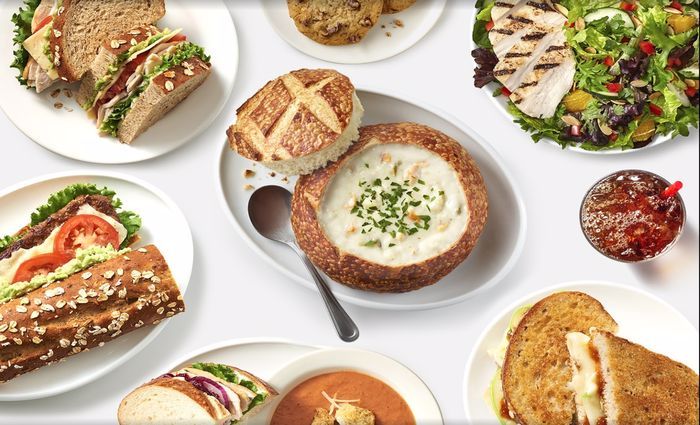 You've likely heard of Boudin Bakery, but did you know it's been around since the 1800s? This iconic San Francisco bakery is known for its delicious sourdough bread, which they're famous for baking into animal shapes.
Sink your teeth into a warm loaf of bread shaped like a crocodile, bear, or another animal of your choice. They also have non-animal-shaped bread if you'd rather go that route. Boudin is a bakery as well as a restaurant, so you can sit and enjoy one of their many sandwiches, soups, or pizza. Their clam chowder bread bowls are amazing as well!
Address: 160 Jefferson St
7. Stay at a Nautical-Themed Hotel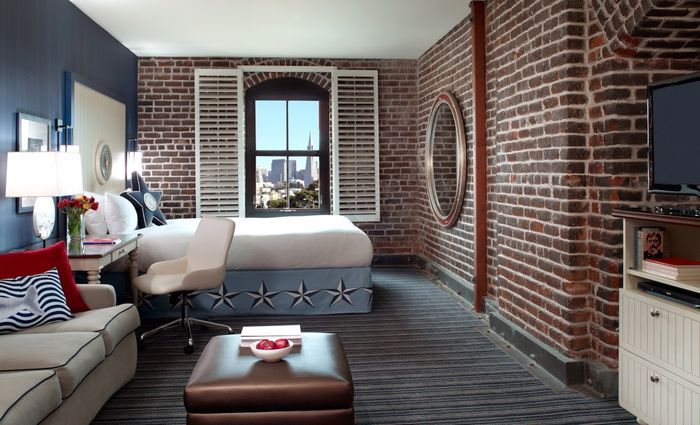 The nautical-themed Argonaut Hotel is a great place to stay if you're in San Francisco with your kids (and in general, but we love this pick for kiddos). The rooms' design will make you feel like you're on a boat. What's more, most rooms have an amazing view of the city.

Driving and parking are pretty difficult in San Francisco, but the Argonaut solves that problem for you by providing complimentary bike rentals. There's also a seafood restaurant on site, the Blue Mermaid, where your family can eat at as well. If you're looking for more options, see our guide on where to stay near Fisherman's Wharf.
6. Learn Nautical History at the Maritime National Historical Park
This is a must-visit if you're interested in San Francisco's vast nautical history. Inside the Maritime National Historical Park, you'll find a fleet of ships with historical significance as well as the Maritime Research Center and the Maritime Museum.

Despite being on the smaller side, the museum contains 35,000 artifacts relevant to the city's maritime past. Also inside the historical park is Aquatic Park, a narrow pier that provides some epic city views. Visiting the Maritime National Historical Park is definitely a unique thing to do while in San Francisco! Admission to the park is $15.

Address: 900 Beach St
5. Eat Dungeness Crab at Crab House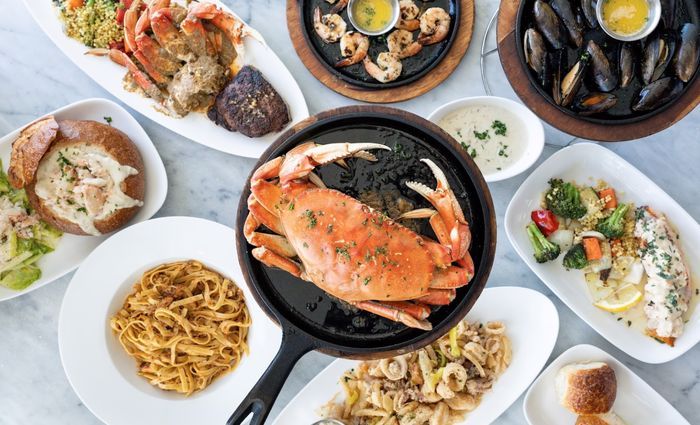 Seafood fans, listen up! Dungeness crab is a must-eat dish in San Francisco, but it's only available for part of the year. Dungeness crab season typically starts in November and runs until late June. However, some years the season is delayed, so make sure you check before you go.

There are many awesome seafood restaurants at Fisherman's Wharf that serve Dungeness crab. However, Crab House at Pier 39 is one of our favorites. This casual restaurant is especially known for their flavorful Dungeness crab. People love their mussels as well. Bon appétit!
Address: 203 C, Pier 39
Not ready to book a tour? Find out if San Francisco tours are worth it.
4. Go Back in Time at Musée Mécanique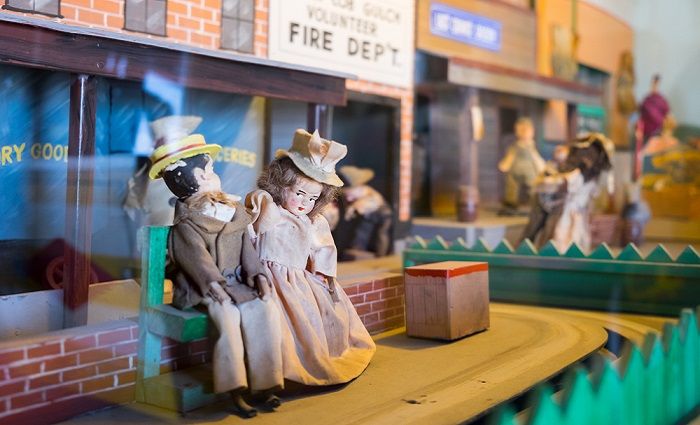 If the name of this arcade sounds familiar, it's likely because it was featured in the 2001 movie "The Princess Diaries"! This fun spot has vintage arcade games only. No, not like Pac-Man—that's a classic. We're talking true vintage games from the early 20th century!

The games are coin-operated, so remember to bring quarters. Yes, actual quarters. Or you can bring $1 bills to put into their change machine and get quarters back. Not everything inside this Pier 45 arcade museum is vintage.
Address: Pier 45
3. Catch a Cable Car to Fisherman's Wharf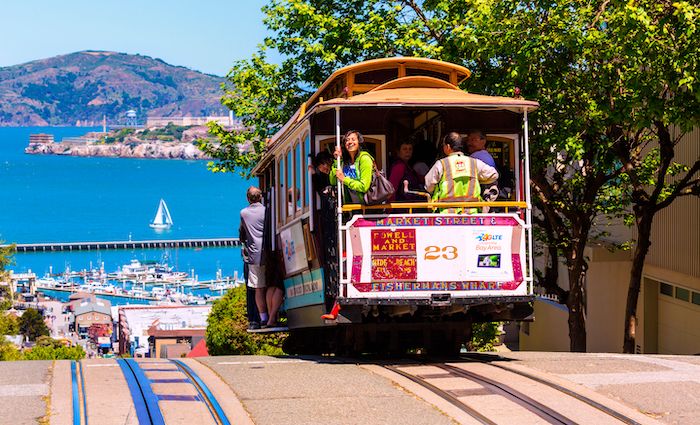 Is it really a trip to San Francisco if you don't ride a cable car? Although the vast majority of visitors to San Francisco have likely seen the famous cable cars in movies, not everyone knows that they aren't actually a practical way to get around the city.

This is because there are only a few cable car lines each taking a specific route, so you can't use the cable cars to go absolutely anywhere. However, the cable cars do take you to popular places such as Fisherman's Wharf and Lombard Street, a.k.a. the most crooked street in the world!

One of the cable car stops is at the corner of Hyde and Beach Street, a short 5-minute walk to Fisherman's Wharf. Hop on and hang on tight as you zip along the hills of San Francisco! The cable car costs $8 one way.
Address: Hyde St and Beach St

2. Sample Amazing Made-In-San-Francisco Chocolate at Ghirardelli Square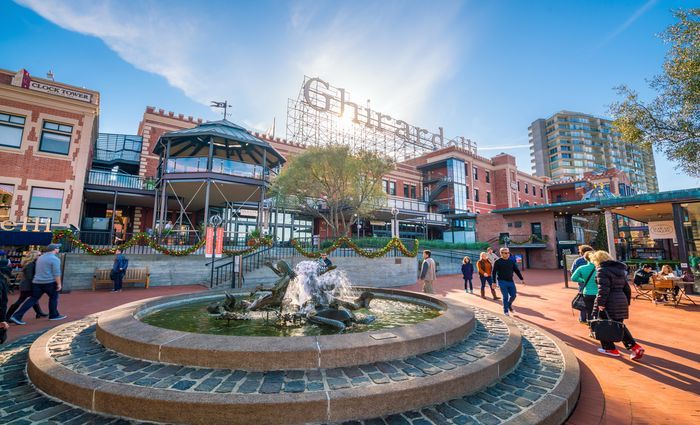 You're likely familiar with Ghirardelli Chocolate, which was founded in San Francisco in the 1800s (we're sensing a theme here). You can buy Ghirardelli chocolate at almost any store in San Francisco, but we think it's better (and more fun) to get it directly at the source.

Located a 15-minute walk from Pier 39, Ghirardelli Square is home to The Original Ghirardelli Ice Cream & Chocolate Shop, where you can enjoy decadent desserts like their ice cream sundae. There are also many places to shop for tasty souvenirs before you head back home. You can also take a tour inside and see where the chocolate is made. Don't forget to take a photo under the famous lit Ghirardelli sign!
Address: 900 North Point St
1. Take a Tour of the Famous Alcatraz Island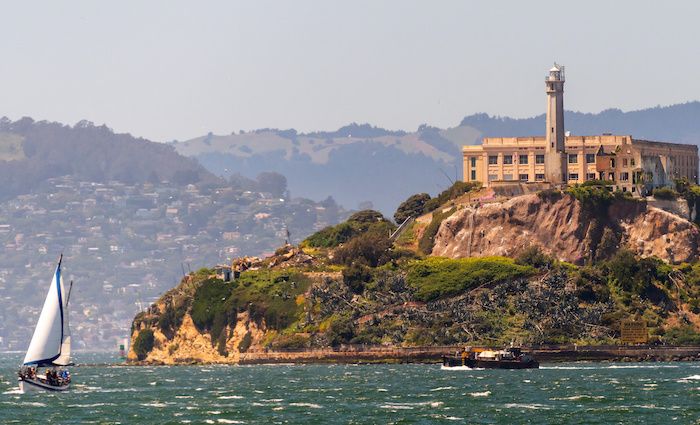 Speaking of things you absolutely must do when you're in San Francisco, Alcatraz Island was once home to the most infamous prison in the United States: the Alcatraz Federal Penitentiary. All Alcatraz tours leave from Pier 33, which is a short 5-minute walk from Fisherman's Wharf.

Once there, be sure to check out the cell house and infamous escape room. You'll also be treated to an amazing view of the city! Due to the popularity of Alcatraz, we strongly recommend booking your tickets to Alcatraz Island at least a few weeks ahead of time! Admission ranges from $25 to $41 depending on age.

Pro Tip: Skip the ferry line by booking your ticket online ahead of time or just get more out of your San Francisco visit by joining our San Francisco in a day tour! The tour includes a full-access ticket to Alcatraz Penitentiary and Island, as well as a 4-hour guided tour of San Francisco in an open-sided van and pickup at your hotel. You'll also stop by the famous Golden Gate Bridge!
Address: Pier 33
Not ready to book a tour? Find out more about how to visit Alcatraz.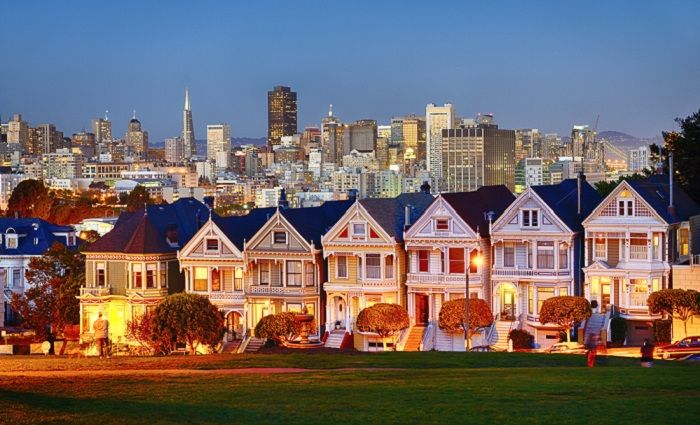 Find the best places to stay
Where To Stay in San Francisco
Make the most of your visit to San Francisco by choosing to stay in the best neighborhoods for seeing all this iconic city has to offer. You'll love our hotel recommendations.