Whether you're in Split for the first time or a regular visitor by now, you may want to check out our list. We have something for everyone who's wondering where to begin in the beautiful coastal city of Split. Here, you will find a wide array of paid and free activities, and ones that every local enjoys.
---
13 Best Things To See and Do While Visiting Split
Split is the second largest city in Croatia and one of the most beautiful on the Adriatic coast. Therefore, it has a lot to offer. Read through this article to learn the top things to do in Split.
13) Walk Down the Seafront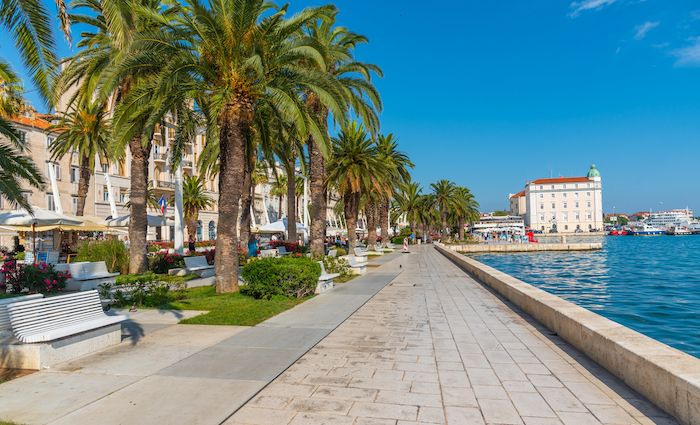 The Split seafront is one of the most important places in the city. Yes, there are many historical buildings here, but the seafront is up there with them. It's not just because it started getting today's shape two centuries ago. It's because it is, as some say, "the living room" of Split.
People are always walking up and down the seafront, showing off or just enjoying the beautiful view. It is the most important public space in Split. Throughout history, it was a place for big sporting celebrations or for sending political messages through rallies and protests. Stroll it yourself and become a part of its rich history.
12) Drink Coffee on an Open Terrace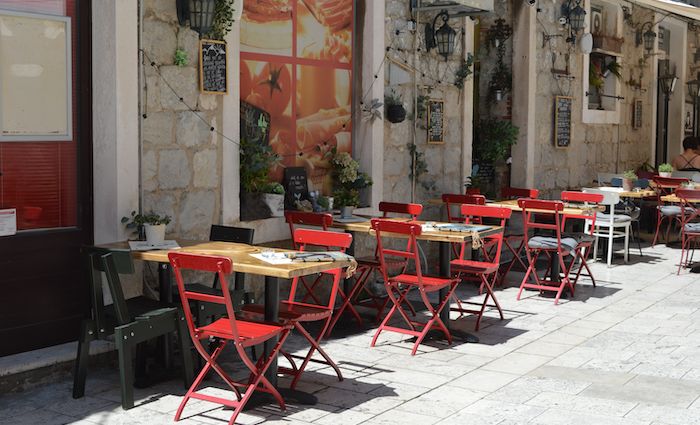 After cruising along Split's seafront you may start looking for a place to sit down and stretch your legs. Do it like a local! First, find a bar or a restaurant with an open terrace—preferably on the seafront, but not necessarily.
After that, have a seat, order a coffee, but be sure to have your sunglasses with you. It doesn't matter if it's not that sunny—that's just the way people here do it. The most important thing to know is, you must drink your coffee slowly. Just take your time, a few hours preferably. What's the hurry?—or Pomalo, vrag odnija prišu, as we say in Split.
There is lots to see and do in Split. Take a look at locally led tours, activities, and food experiences!
11) Eat Fritule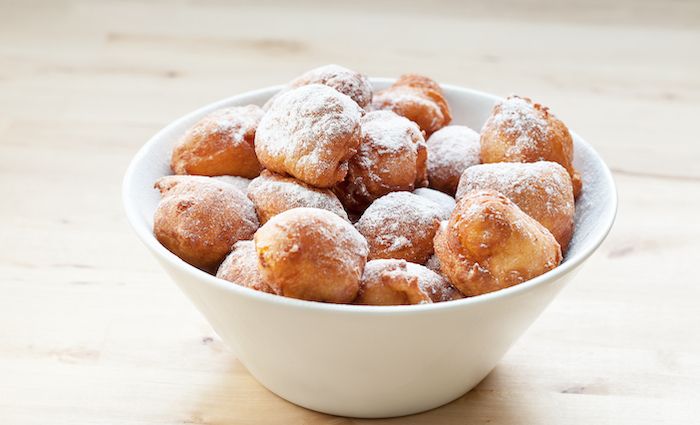 Wherever you travel, you should always try at least one local dish. There is no better way of getting to know a different culture than by tasting it. Fritule are a good way to do that in Split. You can find them all over Croatia since they've become very popular. But they are mostly connected to Dalmatia and Split.
Fritule are basically fried dough, something you could make at home. There are many recipes for them; some include grated apple and raisins, or even rakija, a type of alcohol. But it's mostly just dough that can be covered with powdered sugar or chocolate. But if you would rather buy them and not make them, try them at Goluzarije Split.
10) See the Frogs at the Froggyland Museum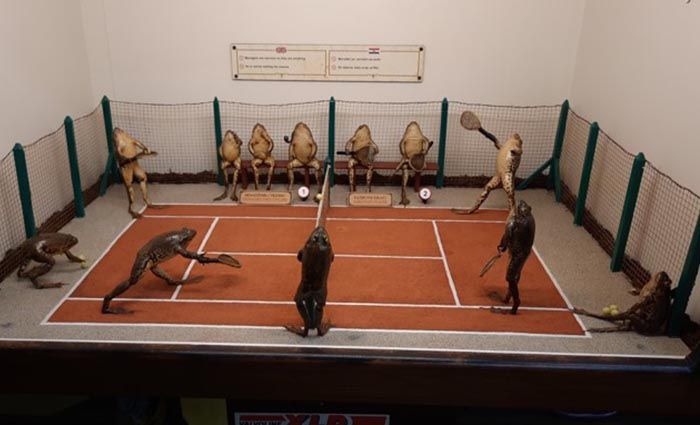 Froggyland Museum in Split is perhaps the strangest museum you will ever visit. It has 507 stuffed frogs in 21 different exhibits created between 1910 and 1920. In a way, they re-create the mundane life of that time in history. What makes these exhibits extra special is the type of taxidermy that was used.
These frogs were stuffed through their mouths, so there are no visible incisions on them. This makes them look even more lively. I know that none of you ever thought "I wish I could see a few hundred stuffed frogs doing ordinary human things," but you should visit Froggyland Museum to get this unique experience.
9) Go for a Swim on Bačvice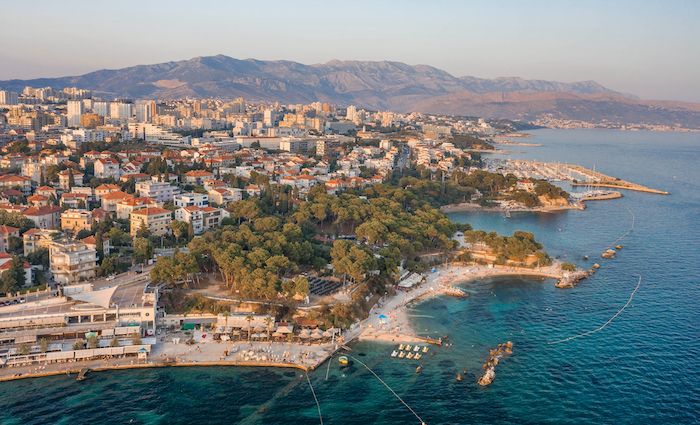 As you may already know, Bačvice is one of the best beaches in Croatia. It's very popular with locals and tourists alike. Part of its appeal lies in the fact that the sea there is very shallow. That's why many families with kids like to go there.
Bačvice is a sandy beach with views of the city harbor. You'll find activities and good gastronomic offerings nearby. And if you see people throwing themselves in the water and kicking a small ball, don't worry, they are just playing picigin.
8) Plan a Trip to Šolta Island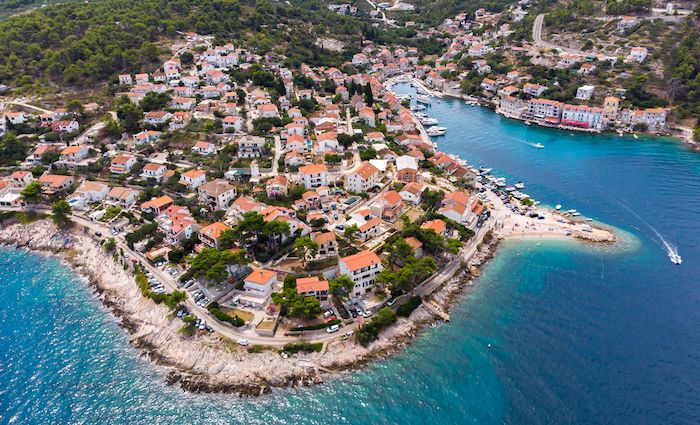 Croatia is famous for its clear blue sea and beautiful islands; many of them are within reach from Split, and one of them you can literally see from your window on a clear, sunny day. That island is Šolta, and it is only one hour away from Split by ferry, or 30 minutes by catamaran.
The island is known for its quality olive oil, honey, wine, and many other products. If you're looking for an active vacation, on Šolta you can go hiking, biking, and sea kayaking. But in Šolta you can enjoy art, too. Buktenica & Buktenica is a naïve art gallery you might like.
7) Croatian Maritime Museum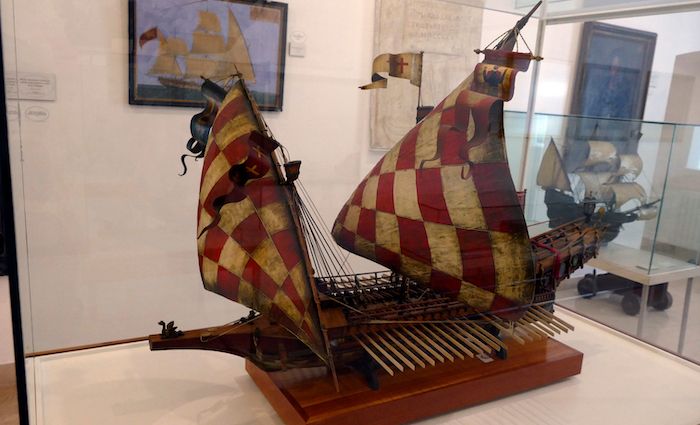 As you may have guessed, seamanship plays a large part in Croatia's history. For centuries Croats built ships and defended their coastline. So the Maritime Museum in Split, whose origin dates back to 1925, is one of the museums you just have to visit!
It presents both the tangible and intangible maritime heritage of the Croatian Adriatic coast, from prehistory to the present day. There, you will find incredible pieces of history, such as original items from the 1866 Battle of Vis.
6) Rub Gregory of Nin's Big Toe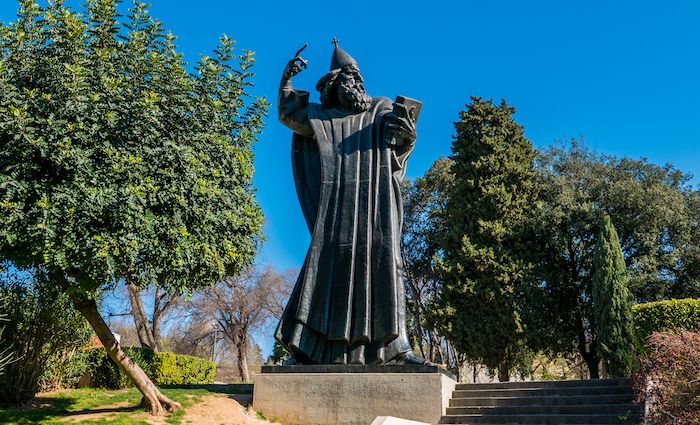 Let me explain. Gregory of Nin, or Grgur Ninski, was a Christian bishop in Croatia in the 10th century. He was an advocate of the so-called Old Church Slavonic language, used in Christian liturgies by Croats although it was forbidden because holy mass could officially only be held in Latin.
Today, Gregory of Nin has three famous statues in Croatia. They were made by Ivan Meštrović and they are in Nin, Split in Varaždin. The legend says that you should touch or rub the statue's big toe for luck. You will see that everyone does that since the toe is polished into a different color from all the rubbing.
5) Go to Marjan Forest Park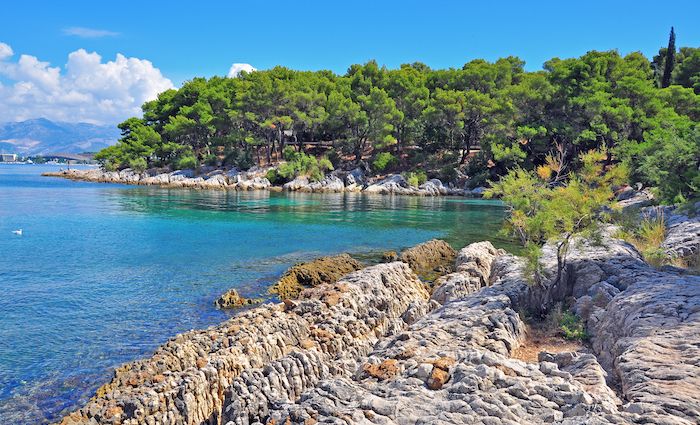 Marjan is a forest park in Split, but it is also a peninsula. It was inhabited all the way back in the 2nd century BC, by Greeks. Today, it's protected by the Croatian Nature Protection Act.
What is interesting is that the nature in Marjan was protected by law, even in the 14th century. A provision in the city statute determined which trees were not allowed to be cut in a part of the forest; nor could cattle be led to pasture. But that can't stop you from visiting this forest today, can it?
4) Go to Trogir With The Tour Guy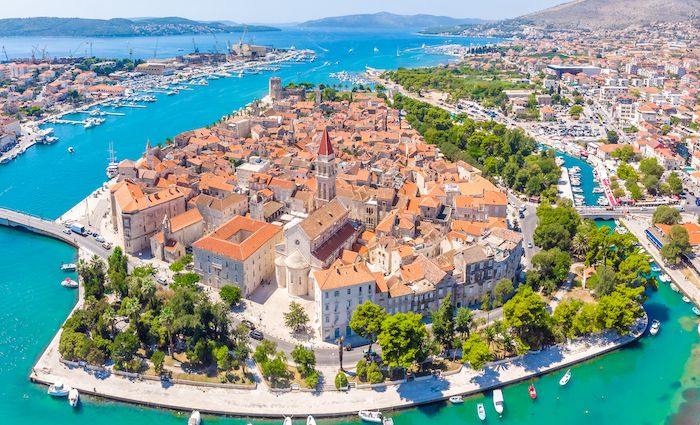 The Adriatic coast is full of beautiful smaller cities, and Trogir is one of them. It is an ancient port that was active in Roman times and today is known for its architecture. How incredible can it be, you ask? Well, so much that its Old Town has been listed by UNESCO as a World Heritage Site.
If you want to know everything about Trogir, we have a solution for you. We offer a guided tour that starts in Split and goes to Trogir, which is only 30 minutes away. You will see everything from the Kamerlengo Fortress to the Cathedral of St. Lawrence.
3) Watch Football Club Hajduk Play at Poljud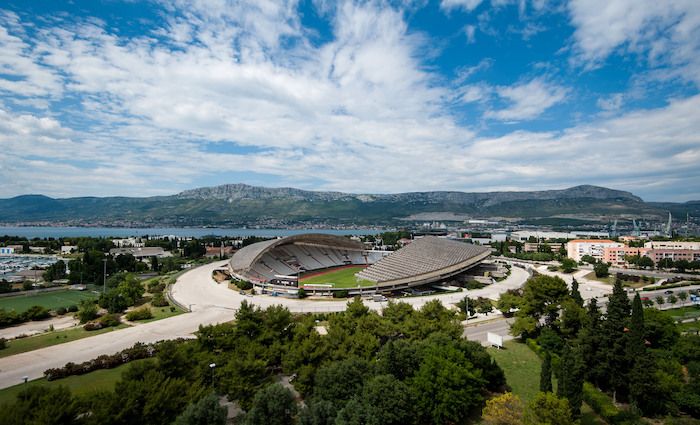 Football club Hajduk is one of the symbols of Split and the Dalmatian region. It was founded in 1911 and to this day is one of the most popular clubs—in neighboring countries too, not just in Croatia. Hajduk's biggest rival is Dinamo Zagreb, so there is usually a special atmosphere in the stadium during the derby.
But Hajduk's fans don't shy away from great choreography even during "ordinary" games. Their fan group, called Torcida, was founded in 1950 and is the oldest fan group in Europe. They are known as the most passionate fans, matched only by few in Europe. Their "home" is the north stand of Poljud Stadium, and you will always see them cheering.
2) Visit the Cathedral of Saint Domnius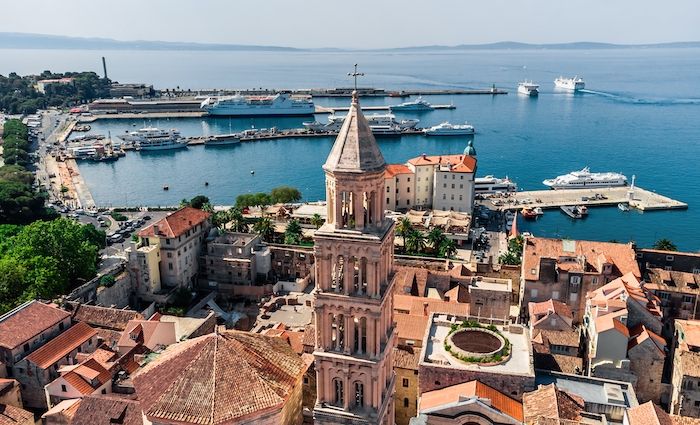 If you ask someone where the Cathedral of Saint Domnius is, they won't necessarily know what you're talking about. That's because Domnius is better known as Duje, which is a popular name in Split and Dalmatia.
This cathedral is located in a very interesting place: the mausoleum of the Roman Emperor Diocletian. It's even more interesting if you know that Diocletian actually persecuted Christians. The cathedral is perhaps best known for its church bell tower. Take the stairs that lead to the top of the tower so you can enjoy a gorgeous view of Split.
1) Visit the Diocletian's Palace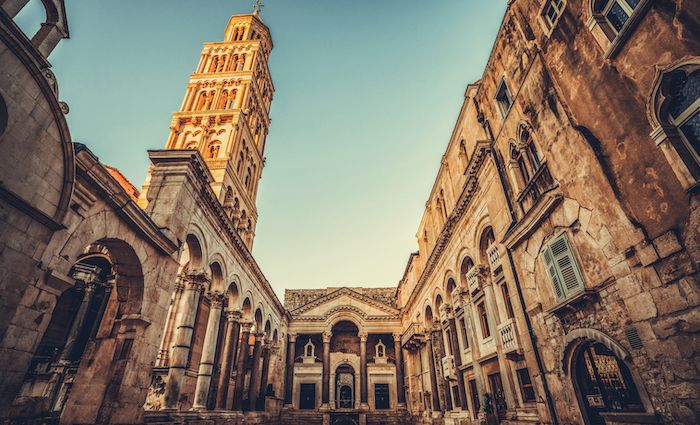 Diocletian's Palace is named after the Roman Emperor Diocletian. It was his summer house but also a Roman military camp, or castrum. This palace is considered to be one of the best-preserved monuments of Roman architecture, and it covers a great area of Split's Old Town.
To really appreciate its beauty and significance, read up on its history. An easier way is to simply book a guide. Luckily, we offer a walking tour of the palace with an experienced guide who will show you all the ins and outs of this historic monument.
Want to visit Diocletian's Palace? Take out the guesswork with a locally led tour.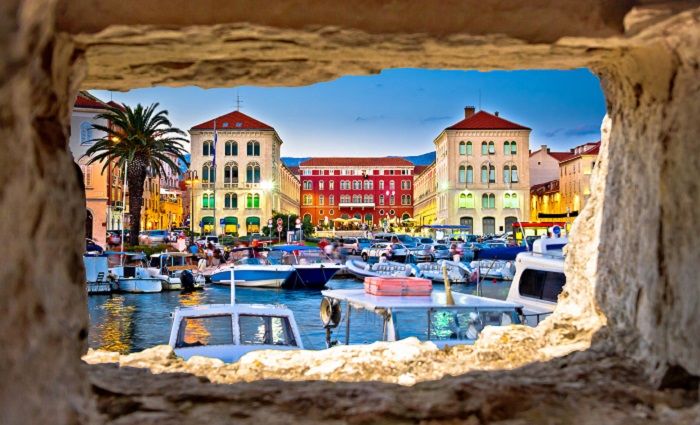 Where to Stay in Split, Croatia
Have you jumped on the opportunity to see the beautiful city of Split? Don't miss your chance to stay at one of the best hotels in a great neighborhood in Split—curated by a local!