The U.K. Parliament in London has a fascinating history dating back to 1215 when disgruntled barons made King John sign the Magna Carta making him subject to the rule of law. This paved the way for the beginnings of Parliament in 1265 under Simon De Montfort. Getting into the Houses of Parliament is not straightforward, so we've put together this guide to help you plan. Here's how to visit the U.K. Parliament.
---
Pro Tip: Planning what to do on your trip to London? Bookmark this post in your browser so you can easily find it when you're in the city. Check out our guide to London for more planning resources, our top London tours for a memorable trip, and the top things to do in London.
Visiting the U.K. Parliament:
What We'll Cover
The U.K. Houses of Parliament, also known as the Palace of Westminster, has a long history with many interesting traditions that are still maintained today. The popular Guy Fawkes Day originates from events that took place here in 1605 when the Catholic zealot Guy Fawkes tried to blow up the Houses of Parliament.
While it is possible to visit the Houses of Parliament, you cannot simply walk in and wander around due to strict security. In this guide, discover what you need to know to visit the U.K. Parliament. Here's what we'll cover:
U.K. Parliament Opening Hours and Tickets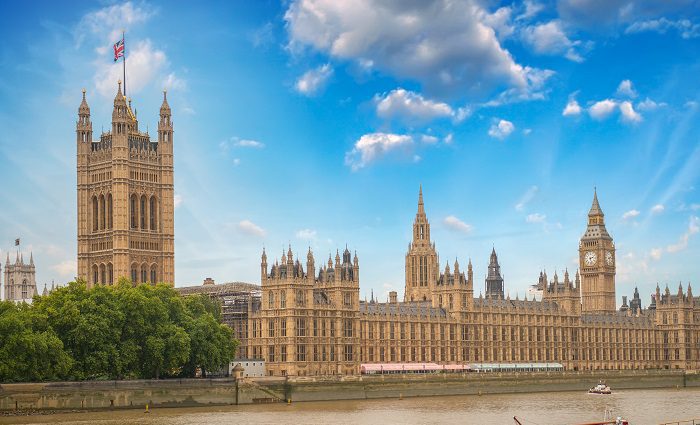 Despite its high-profile politicians and tight security, visitors are allowed inside Parliament for specific purposes: guided tours, certainly, as well as Committee Room events, parliamentary debates, or Prime Minister's Questions. But its high security means you cannot just wander around unguided or without a specific invite or ticket.
Opening Hours:
The U.K. Parliament or Palace of Westminster is open Monday to Friday from 9 am to 5 pm.
Tours:
You have a choice of guided tours and multimedia tours. Multimedia tours allow you up to 90 minutes inside Parliament buildings using their audio guides. The guided tours last 75 minutes. All tours mostly take place on weekdays and Saturdays.
Also, access is more likely during Easter, summer, and Christmas, when Parliament is not in session. Still, visits are allowed at selected times even when Parliament is in session. You can book time slots for either multimedia or guided tours as long as they are between 9 am and 4:15 pm.
Contact the ticket offices at Portcullis House, Victoria Embankment for further information on guided tours in French, Spanish, Italian, and German, all of which are available on selected dates.
Visits Without Tours:
There are three options. Firstly, you can watch the Prime Minister's Questions or Minister's Questions without a guide. These take place in the House of Commons and House of Lords.
Secondly, you can see a parliamentary debate or a committee at work. Thirdly, there are parliamentary talks, events, petitions, and Private Members' Bills where visitors are permitted.
Tickets:
The guided tour costs £32 for Adults, while Young Adults (16 – 18 years old) pay £26. Concessions (Over-6os, students, and U.K. Armed Forces) are £26. Children (5 – 15 years old), £16; Children under 5 get in free.
For the multimedia tour: Adults pay £25, Young Adults (16 – 18 years old) pay £18, Children (5 – 15 years old) pay £8, and Children Under 5 get in free. Concessions are £18.
Note: U.K. residents can book both these tours for free.
Address: Palace of Westminster
Our Best Day Trips from London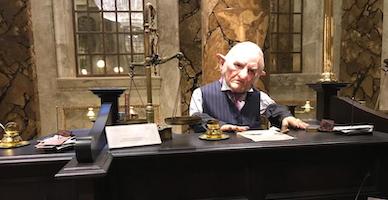 Top-Rated Tour
The Magic of Harry Potter: Warner Bros Studios & Walking Tour of London
On this full-day Harry Potter experience, immerse yourself in the world of witchcraft and wizardry. With your expert, Harry Potter loving guide, explore the filming sights in London before heading to Warner Bros Studios by Private Coach. See the real Hogwarts, Sorting Hat and more on this memorable experience.





Starting at €149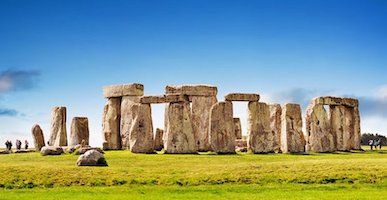 Top-Rated Tour
Windsor Castle, Stonehenge and Bath Day Trip from London
Join this full-day trip from London for the ultimate day through British history and culture with an expert guide. At Windsor Castle, skip the lines and see how the English Royals live. At Stonehenge, immerse yourself in the mystery of the 4000-year-old Neolithic structures. Lastly in Bath, take in the Roman Baths from the first century AD, the best symbol of Roman Britain.





Starting at €149
Not ready to book a tour? Check out the best London tours to take and why.
How Long To Spend at the U.K. Parliament
Short answer: 75 minutes for a guided tour; 90 minutes for the multimedia tour.
Your tour includes visits to the House of Commons, the House of Lords, and Westminster Hall. This talk covers the history of the building, the creation of Parliament, and the democratic and legislative processes within Parliament today. Since both tours are for set times, you're unlikely to run over.
However, if you're attending a separate ticketed parliamentary event, it all depends on the times for the event itself.
What To See in and Near the U.K. Parliament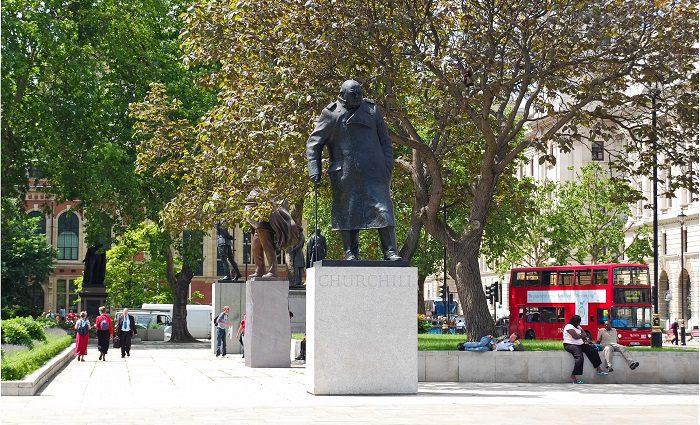 Commons Chamber: Prime Minister's Question Time, Parliamentary debates
The Lords Chamber: Question Time, Debates, and Legislation Work
The House of Lords Committee Rooms: Select Committee work
The Parliamentary Archives
The Churchill Arch
Statues in the Palace
The Speaker's Chair
The Royal Gallery
Central Lobby
The Cloisters
Parliament Square (includes statues of Nelson Mandela, Ghandi, and Winston Churchill)
Auguste Rodin's sculpture The Burghers of Calais (in Victoria Tower Gardens, next to Parliament)
Facts and History of the U.K. Parliament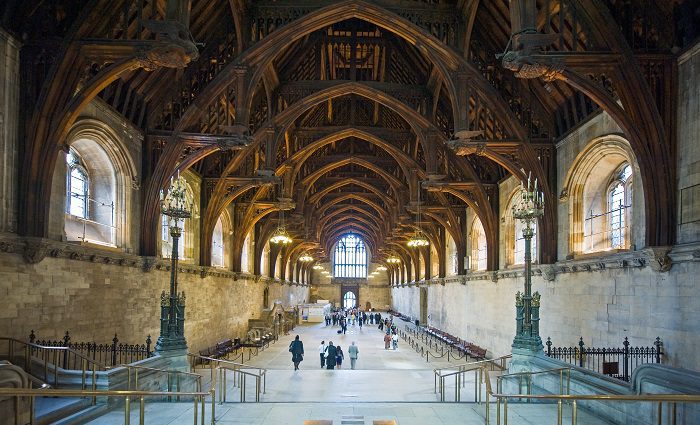 The Houses of Parliament are also known as the Palace of Westminster.
Westminster Hall was built in 1097 by William II, son of William the Conqueror. It was the biggest and grandest hall in Europe at that time. It's the oldest building in the Houses of Parliament.
The first English Parliament was held in 1265, when French nobleman Simon de Montfort, Earl of Leicester, led a group of rebellious barons seeking representational democracy and the curbing of Henry III's absolute power.
The medieval parliament burned down in 1834. The fire destroyed most of the Palace of Westminster.
Oliver Cromwell was sworn in as Lord Protector in Westminster Hall. He was anti-royal but was sworn in wearing regal-looking robes.
In 1605, a zealot Catholic called Guy Fawkes tried to blow up the Houses of Parliament. He was caught in the House of Lords basement with barrels of gunpowder.
The Queen is banned from the House of Commons. This convention was introduced in 1642 after King Charles I entered the Commons with soldiers to try and arrest five MPs for treason.
A parliamentary official with the title Black Rod has the Commons door ceremoniously slammed in his face before the Queen's Speech. After this ritual, he bangs on the door three times with his rod. This traditional act occurs when he summons MPs from the Commons Chambers to hear the Queen's Speech. The slamming of the door represents the independence of the Commons.
Not ready to book a tour? Check out the best London tours to take and why.
Places To Eat Nearby
There's a café in the Palace of Westminster. But you're just as likely to find healthy, filling snacks and meals—and perhaps rub shoulders with politicians—in the nearby cafés and restaurants. For more options, check out the full list of best restaurants nearby.
Jubilee Café: £££ | Coffee Shop—This café in Westminster Hall has a selection of snacks, paninis, and sandwiches, plus pastries, sweets, and cakes. The quaint English Jubilee cream tea is a visitor favourite, but there's also barista coffee and other beverages.
Riverside Café: ££ | River Views—This is a short but soul-lifting walk through parklands known as Victory Tower Gardens, and then over Lambeth Bridge. The café has the best views of Parliament and the Thames river compared to other eateries in the area. It serves a full English Breakfast, of course, as well as pizza, burgers, baguettes, salads, and hot and cold beverages.
The Cinnamon Club: £££+ | Former Victorian Library—There's an elegant and exclusive atmosphere to this classy Indian restaurant. The curry, seafood, and soup dishes have a gourmet touch. Traditional English game such as venison is served in an artisanal Indian culinary style. There are a few menu surprises, too, like snake!