Creme Brulee itself is quite simple, the history of its origins is much debated and many countries lay their claim on this cream. In this blog, I will explain to you the history of Creme Brulee, where to eat, and also how to make it!
---
Pro Tip: This is a great post to bookmark in your browser.  You can form a folder that can become a weightless mini-guidebook.  We also have a great post on some things you should know before traveling to Paris.
It's great to romanticize about walking around Paris aimlessly all day but some structure can go a long way.  Check out our best tours in Paris for your trip! You'll even see a great food tour on that list.
What is Creme Brulee?
To start, it's delicious. Creme brulee translated literally from French means " Burnt Cream". This is due to the fact that before serving, sugar is sprinkled on top of the dessert, and then with a handheld blow torch you caramelize the sugar on top of the cream- Burnt Cream.
To make the cream itself, all you need are typical staples of Heavy cream, eggs, sugar, and a few other ingredients which you can see farther below since I have included my favorite recipe for this delicious Dessert.
The Origins of Creme Brulee
So where does this originate from? Well, that of course depends on who you ask. The Catalans in Spain have their " Crema Catalana" and claim that they were the first. The French will of course claim they were the first and the British also claim that they were the first to invent the " Burnt Cream".
The fact of the matter is that nobody really knows. What we do know is that creams and custards were quite common during the late Medieval period so it could be that they originated in all of the places above mentioned at the same time! The one fact remains is that it tastes really really good.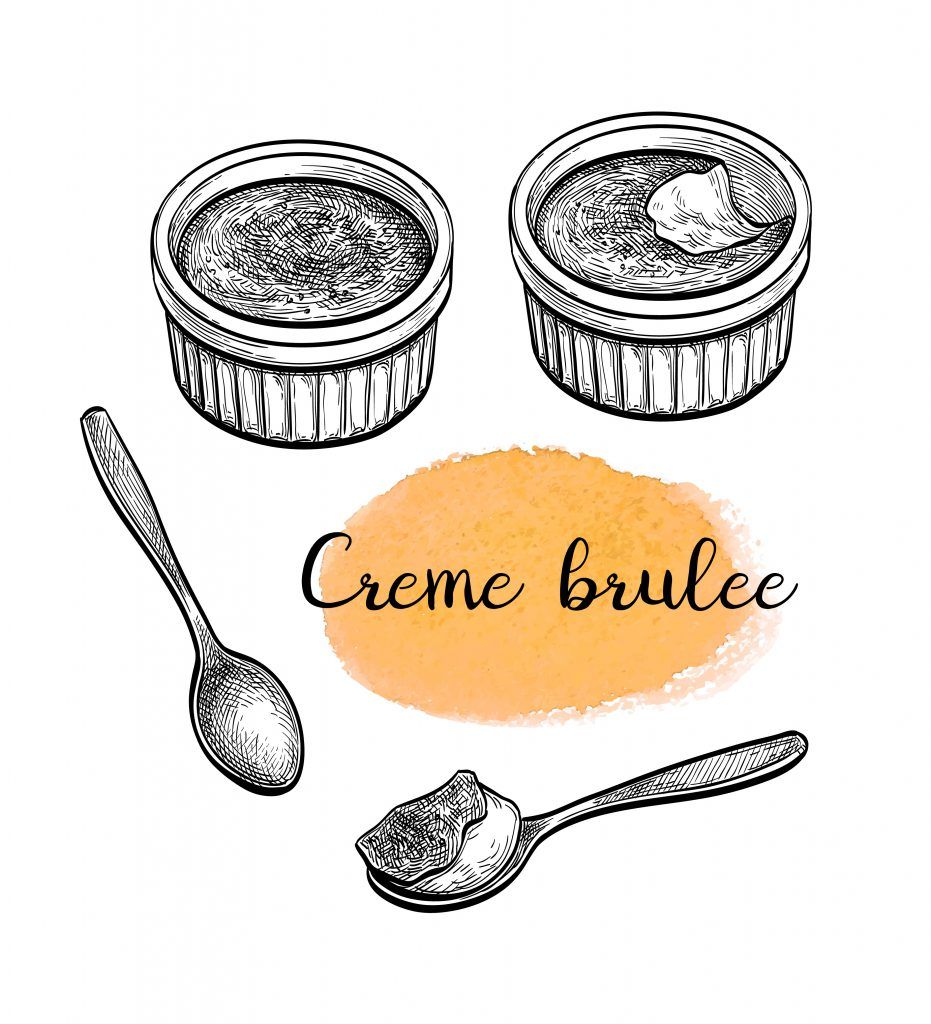 Our Best Guided Tours of Paris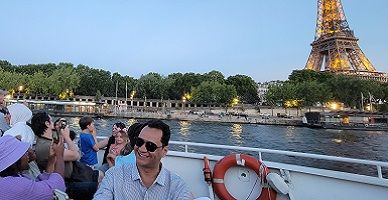 Likely to Sell out
Privileged Access Eiffel Tower Night Tour With Seine River Cruise
Sometimes the most amazing moments happen by chance. Other times, they are orchestrated by professionals. Our Eiffel Tower tour takes you on a cruise down the Seine River for incredible views of Notre-Dame and the Eiffel Tower. Champagne included, of course. Then you'll be guided to the Eiffel Tower, skip the long lines, and head up the elevator to the second floor for a night to remember.





See Prices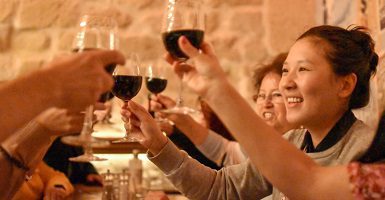 Top Selling
Ultimate Taste of Paris Food Tour in Le Marais
Embark on a culinary journey in Le Marais—one of the hippest neighborhoods in Paris. Most food tours in Paris offer cheese and wine, but we include a full, sit-down meal! Enjoy a feast of French cheeses, oysters, street food, boeuf bourguignon, crème brûlée, and more. This 3-hour food tour combines the best of Paris' culinary heritage and you won't find a better deal out there!





See Prices
Not ready to book a tour? Check out Paris Guide for more resources.
Where to Get the Best Creme Brulee in Paris?
I will first put here a few places around the city where the creme brulee is really good and then below will finish off with the absolute best, because what if you are in a different part of town but feel the urge for Creme Brulee? I got you covered.
You will notice that pretty much all the places that I recommend are small, local restaurants, where it's not too heavy on your wallet, but the food is very good.
Here is our list of the best Creme Brulee by Paris neighborhood:
Montmartre (18th arr.): Le Potager du Pere Thierry
St Germain des Pres (6th arr.): Bouillon Racine
Le Marais (3rd arr.): Chez Janou
Near Eiffel Tower (7th arr.): La Fontaine de Mars
Now for the Best
I have saved the best for last ( in my opinion) and if you go here, please reach out to me about your experience. I am sure you will leave satisfied. Drumroll, please.. Au petit riche is the restaurant.
It has been operating as a restaurant supposedly since 1854 and is the kind of place where you feel immediately right at home with its Belle Epoque decor. If you are going to eat dinner before diving into the dessert, then you enjoy flavors from the Loire valley, which is the specialty of the Restaurant.
Once your stomach is almost full, then it's time for the Creme Brulee. On the menu, it says organic Vanilla Creme Brulee, so it's also healthier! They have created the perfect balance between cold cream below and crispy sweetness above when they caramelize the sugar. You won't be disappointed.
Best Creme Brulee Recipe
This is the Best Creme Brulee Recipe. So full disclosure that the recipe is not mine per se. I feel like I have made it enough times to be my own and feel free to do little experiments once you have mastered the basics of this.
Enjoy and let me know how it tastes!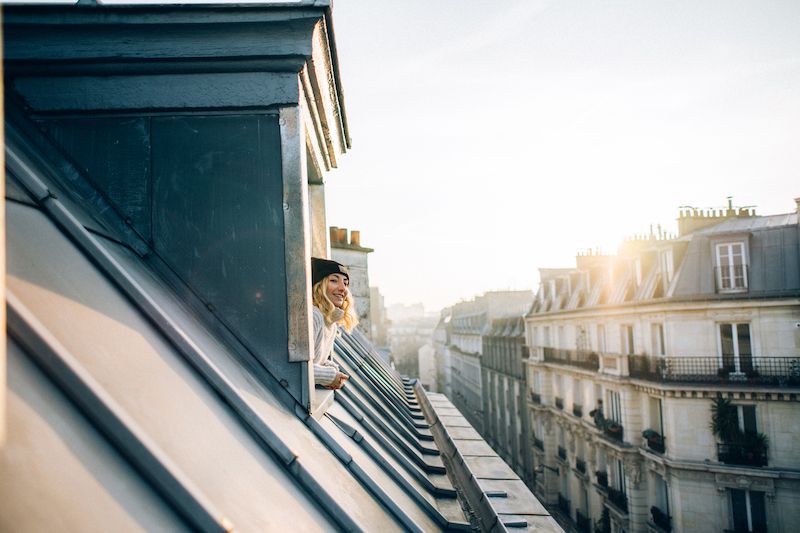 Find the best places to stay
Where To Stay in Paris
With a city as magnificent as Paris, it can be hard to find the perfect hotel at the perfect price. Explore the best hotels and places to stay in these incredible neighborhoods in Paris.