Paris is a very walkable city which makes exploring it by foot both attractive and popular. That said, one of the most popular activities in Paris for visitors is taking a Seine River Cruise. A Seine River cruise is a little touristy but a truly amazing way to see Paris. You geta truly unique perspective on some of the city's most famous sites.
---
Overview of the Seine River in Paris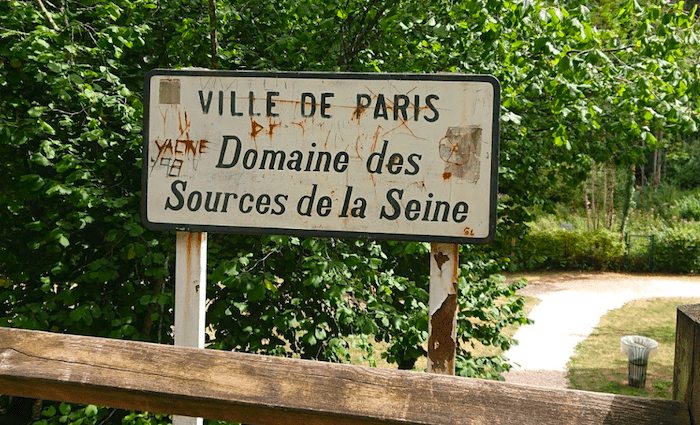 The Seine River pulls water from a little place known as "Sources de la Seine" or Source of the Seine. It runs all the way across France to the English Channel. Where is Sources de la Seine? According to Wikipedia the Seine is 775km or roughly 482 miles from the English Channel running almost clear across France. The source of this river is only about 171km (106mi) from Switzerland!
At the "source" it would be hard to believe that this little stream turns into the powerful river flowing through Paris and many other French cities. That said, run-off water from France's fertile and wet countryside builds up which adds to the size of the river as it flows! You can't fight physics!
Not ready to jump into a tour? Find out if an Eiffel Tower tour is worth it!
How to See Paris from the Seine?
Walking & Biking! There is a path on either side of the Seine that runs the length of the river which is ideal for a stroll. There are also many bridges crossing the Seine that offer an excellent perspective from above.
Seine River Cruise! Another great way, which we will touch on more below, is taking a river cruise. This is a great way to soak in a large portion of Paris from the water without tiring yourself out. You will get your fill of walking while in Paris so a river cruise is the perfect opportunity to relax a bit before or after dinner.
What Sites Can You See on the Seine in Paris?
The Seine River runs horizontally across Paris and is positioned almost perfectly in the center of the city which is not a coincidence. We take this for granted today, but a water source is a pivotal thing for any city. The Seine wasn't built in the center of Paris, but Paris was built around the Seine.
From the river, you'll be able to see many of Paris's most famous sites. Here's just a sample of what you'll catch a glimpse of:
4. The Famous "Love Lock Bridge" of Paris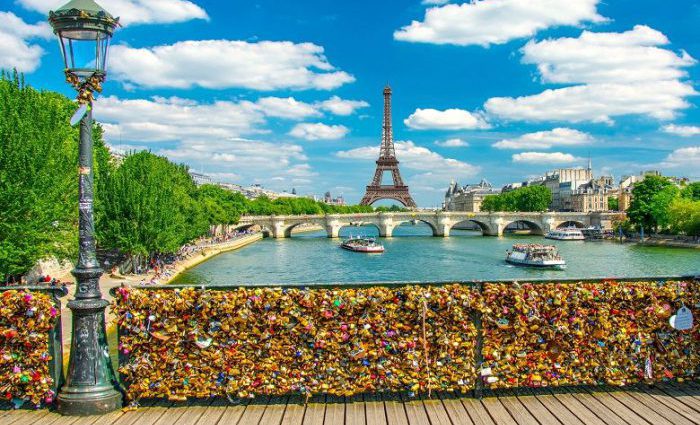 Paris' Ponts des Arts is one of the most famous bridges in the world which would appear a mystery at first glance. Bridges like Pont Neuf of Paris or the Golden Gate Bridge are famous due to their architectural prowess and beauty. On the other hand, Ponts des Arts is a rickety metal foot-bridge running from the Left Bank to the Right bank.
Why so famous? The answer is simply Love! Read about it more in our article on Paris' Love Lock Bridge.
Our Best Guided Tours of Paris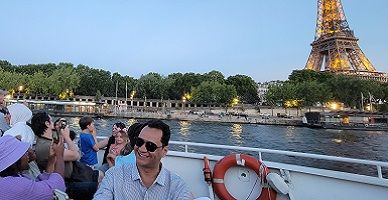 Likely to Sell out
Privileged Access Eiffel Tower Night Tour With Seine River Cruise
Sometimes the most amazing moments happen by chance. Other times, they are orchestrated by professionals. Our Eiffel Tower tour takes you on a cruise down the Seine River for incredible views of Notre-Dame and the Eiffel Tower. Champagne included, of course. Then you'll be guided to the Eiffel Tower, skip the long lines, and head up the elevator to the second floor for a night to remember.





See Prices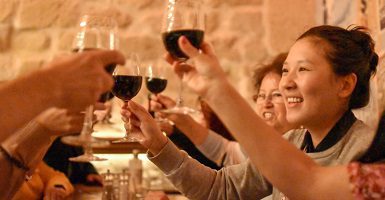 Top Selling
Ultimate Taste of Paris Food Tour in Le Marais
Embark on a culinary journey in Le Marais—one of the hippest neighborhoods in Paris. Most food tours in Paris offer cheese and wine, but we include a full, sit-down meal! Enjoy a feast of French cheeses, oysters, street food, boeuf bourguignon, crème brûlée, and more. This 3-hour food tour combines the best of Paris' culinary heritage and you won't find a better deal out there!





See Prices
Not ready to book a tour? Check out Paris Guide for more resources.
3. Île de la Cité and Île Saint-Louis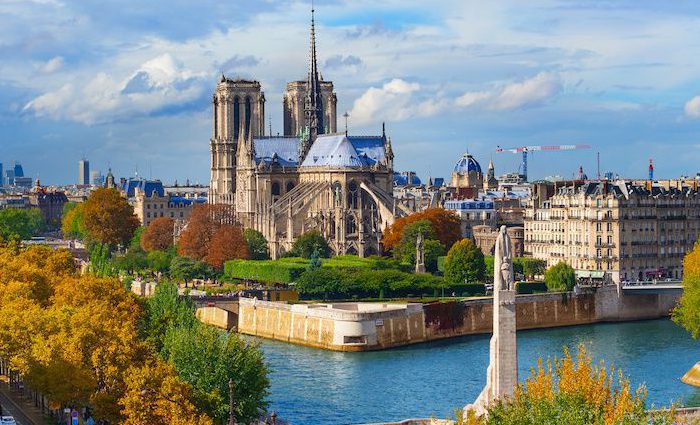 Did you know that Paris is home to two small natural islands? Many tourists walk across these islands, Île de la Cité and Île Saint-Louis, and don't even realize they're doing so. While on a river cruise, these islands become much more distinguishable. You'll get a close-up of the Notre Dame Cathedral, located on Île de la Cité, and see the city's oldest bridge, Pont Neuf, which runs across the island.
2. Musée d'Orsay and the Musée du Louvre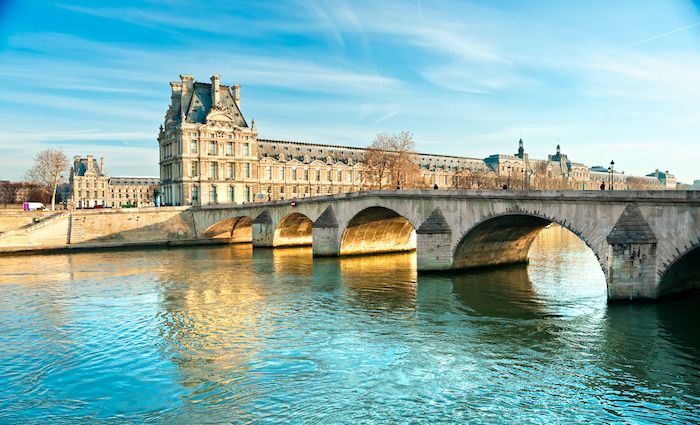 From the Seine River, you can also see two of the world's most famous museums. The Orsay Museum, housed in a former train station and known worldwide for its staggering collection of Impressionist artwork, is located on the Left Bank. Almost directly across the river on the Right Bank is the Louvre Museum. You'll see them at nearly the exact same time!
1. The Eiffel Tower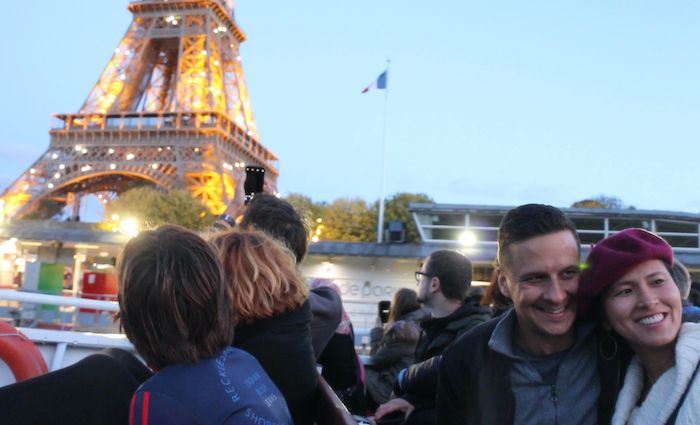 Several Seine River cruises depart and dock next to the Eiffel Tower which is central and convenient. Seine River cruises are a really cool way to see the Eiffel tower since the river is well kept. The level of the river is also lower which makes the Eiffel Tower look even bigger!
We have a cool Eiffel Tower Tour that includes a Seine River cruise which you can definitely check out!
Seine River Cruise at Night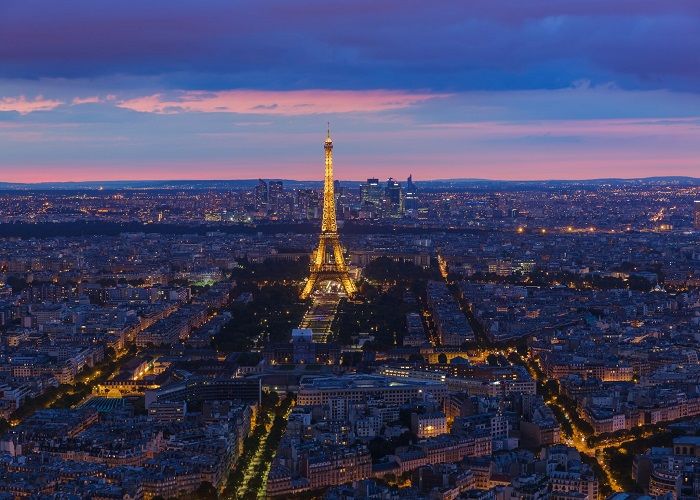 Appropriately nicknamed The City of Lights, the only equal to Paris' sunlit beauty is its moonlit ambiance. That is why taking a Seine River cruise at night offers a great vantage point for seeing Paris. Each of Paris' landmarks illuminates the sky with bright lights.
We run an Eiffel Tower at night tour which includes a cruise on the Seine River. Imagine yourself riding on a comfortable riverboat sipping a crisp glass of champagne while looking onto the Eiffel Tower. Our tour includes entrance tickets to the Eiffel Tower and access to the second floor.
You'll also see The Louvre illuminated, taking in the splendor of the museum's grandiose design with varied perspectives. This is the perfect way to compliment your skip-the-line tour of The Louvre!
Our Best Guided Tours of Paris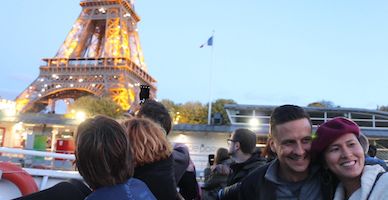 Likely to Sell out
Privileged Access Eiffel Tour with Champagne on the Seine
Sometimes the most amazing moments happen by chance. Other times, they are orchestrated by professionals. Our Eiffel tower tour cruises by the famed monument as it lights up and you drink champagne. After, you'll have tickets to enter the tower and ascend to the 2nd level with an elevator. Admissions included and we'll take care of the details… you simply pay and show up!





See Prices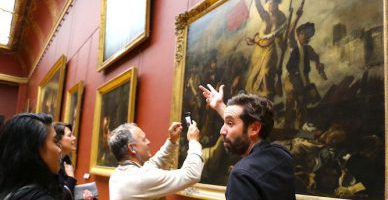 Top Selling
Secrets of the Louvre Museum Tour with Mona Lisa
The Louvre is the largest art museum on Earth and the crowning jewel of Paris. It embodies the French vigor for life. Join a passionate English speaking guide for a tour of the most famous artwork. Skip the line admissions included.





See Prices
Not ready to book a tour? Check out Paris Guide for more resources.
---
I Want More Paris!
Not sure what to do in Paris? Check out our step-by-step guide about how to do Paris in a Day. If you'd rather let us guide you, check out our Paris tours.
Parlez-Vous Francais? Learn some of the most important French phrases before your trip to Paris.