The French have been influencing fashion for centuries and shopping is considered serious business in Paris. Where are the best places to go shopping in the fashion capital of the world? We've put together a list of the best shopping in Paris that will fit all styles and budgets, plus a few tips on how to make the most out of your time.
Pro Tip: Bookmark this post so you can circle back to it when you're in Paris. Also, check out where to stay in Paris for the perfect hotel!
The Main Shopping Streets (Myth Buster)
Shopping was practically invented in Paris. It was the first city in Europe to be almost entirely illuminated at night. That means you could safely go out to dinner and walk around under the moonlight. Another reason Paris got the reputation of being romantic.
It was also allegedly the first city with large window displays to advertise textiles. The city at one point asked shop owners to pitch in to illuminate the city by placing candles in their windows. Later, they must have added garments and viola!, window shopping was born.
Champs D'Élysées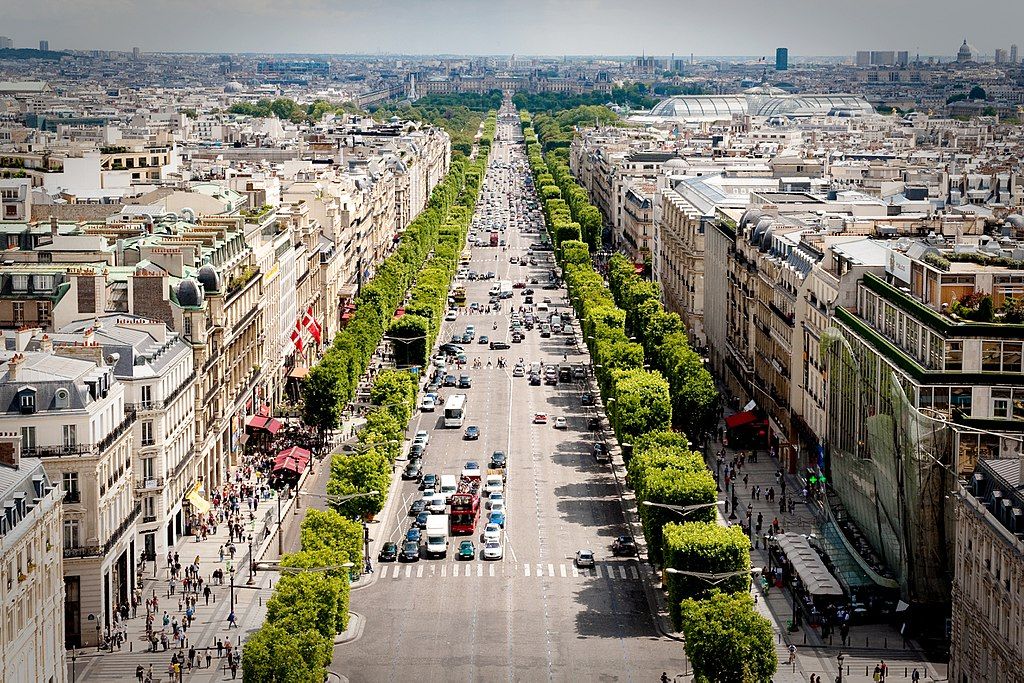 Yes, Champs D'Élysées is arguably the most famous shopping street in Paris. And yes, I will walk down Champs with my wife if she so requests it. It is a beautiful street and the Arc de Triomphe is a majestic structure. Will I shop on Champs D'Élysées? I would take my wife into LV, but I probably won't go there for one-of-a-kind things.
There are much nicer and less crowded streets to find the highest quality brands with a better shopping experience. It really depends on what you want to do with your trip to Paris. If you want to hit Zara then it's great and I would undoubtedly take my children there.
If you are looking to purchase expensive goods that you may not be able to find elsewhere on Earth while being served cucumber water and a light snack, I recommend these two other locations. 
Avenue Montaigne
I truly appreciate purchasing my wife an expensive purse if it means I get to stroll down Avenue Montaigne and enjoy the shopping experience. It may be the most luxurious feeling street on Earth. Why?
It is a beautiful road lined with incredible architecture. The stores vary from high-end designers we all know to high-end designers only fashionistas are familiar with.
Rue du Faubourg Saint-Honoré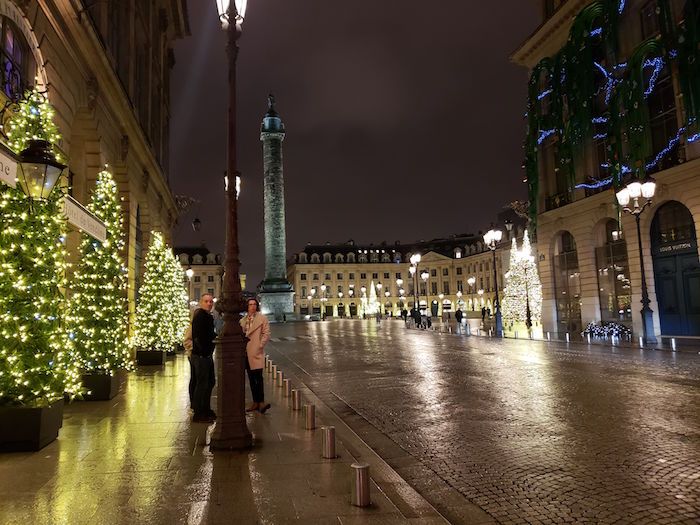 If you dream of walking through the fanciest streets in Paris and splurging on high-end brands, then Rue Faubourg Saint-Honoré is your place!
This street is lined with some of the world's most famous brands including Hermés, Cartier, Prada and Louboutin. Make no mistake, this is not for discount shoppers.
But even if you're not ready to fork out too many euros, this street is still worth a stroll.
Besides high-end clothing and jewelry boutiques, Rue Faubourg Saint-Honoré is home to renowned art galleries, embassies with beautiful architecture, and even the Élysée Palace, the official residence of the President of the French Republic.
Our Best Versailles and Paris Louvre Tours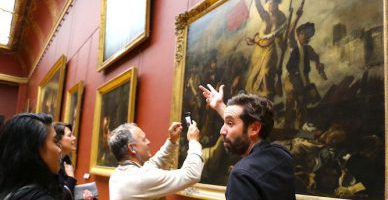 Top-Rated Tour
Royal Louvre Palace Tour with Mona Lisa & Crown Jewels
The Louvre is the largest art museum on Earth and the crowning jewel of Paris, which is why it's on everyone's bucket list. Don't be left out of an incredible opportunity! Join a passionate guide for a tour of the most famous artwork at the Louvre. Skip-the-line admissions included.





See Prices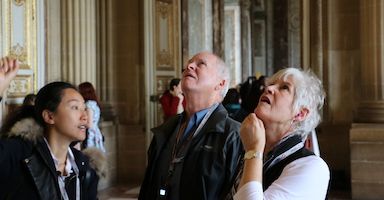 Likely to Sell Out
Skip-the-Line Palace of Versailles and Gardens Tour from Paris
Versailles isn't that difficult to get to by train, but why stress over the logistics? Meet a local guide in central Paris who will purchase your train tickets and ensure you get off at the right stop. Then enjoy a guided tour of the palace and the unforgettable gardens. Skip-the-line admissions included to the palace and gardens.





See Prices
Amazing Parisian Galeries!
Parisian architecture is among the most intricate and beautiful in the world. Passing through a gallery is a great way to do some shopping and site-seeing at the same time. They scream luxury and unfortunately make spending your hard-earned money easier.
Gallerie Vivienne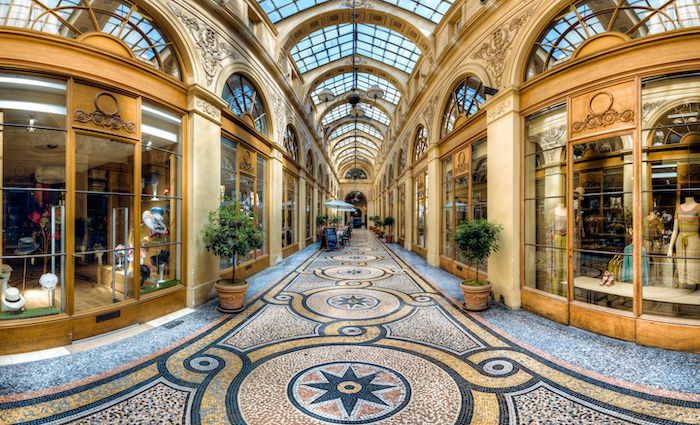 Located a few blocks from the Louvre, Galarie Vivienne is a gorgeous petite gallery with beautiful shops, a cafe, and incredible architecture. If you are looking for an unknown place to snap a picture or eat breakfast, this is for you.
You'll also find great shops with boutique designer fashion. It is only a few blocks from the Louvre on the other side of Palais Royal. Coming here for a post-Louvre snack would be ideal especially if you walk through Palais Royal on the way!
Address: 5 Rue de lal Banque
Galerie Lafayettes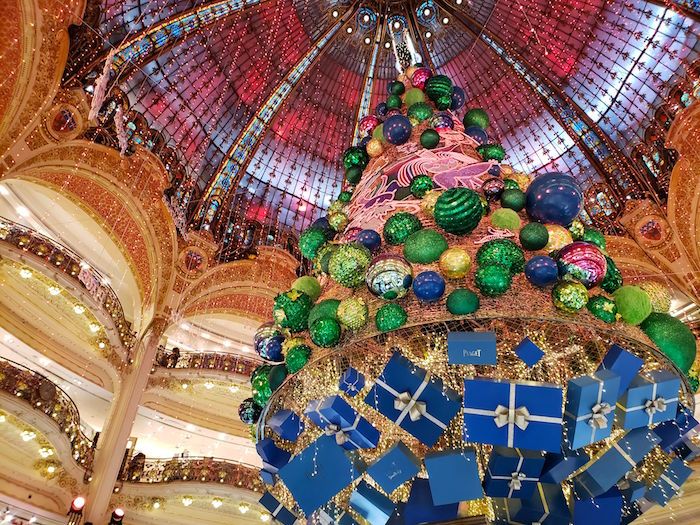 The historic Galeries Lafayette department store has been a Paris icon since it was established in 1912. If Galarie Vivienne is boutique and petit, then Galaries Lafayette is the opposite.
Composed of three buildings that house over 3,500 brands, one of the original founders of the store declared he dreamed of creating a "luxury bazaar", and that's exactly what he did.
Parisians and tourists alike flock here to accomplish the best clothes shopping in Paris. Even if you're not a big shopper, it's worth paying a visit to the Galeries Lafayettes.
The store is famous for its dome designed in the Art Nouveau style. On the 7th and final floor of the Coupole building, there is a large viewing terrace that offers great views of the city.
One other tip: If you visit Paris during Christmas time, don't miss the Galeries Lafayette window displays, which have become a serious Parisian Christmas tradition.
Address: 40 Boulevard Haussmann
Check Out Our Best Day Trips from Paris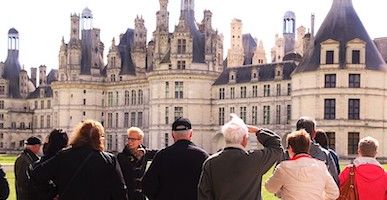 Top Rated Tour
Loire Valley Day Trip with Castles & Wine from Paris
Castles, rolling hills, Amazing wine, and Authentic Food are what come to mind when you think of the French countryside and you will find them all in the Loire Valley! Join your fun and expert tour guide in a small group as you travel on a climate-controlled bus from Paris. Your knowledgeable tour guide will unveil the secrets of the French Loire Valley with funny stories throughout your day together.





Starting at €169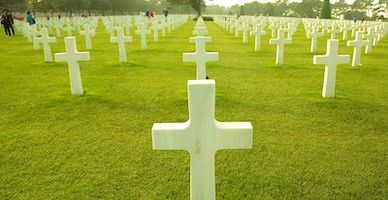 Top Rated Tour
Normandy D-Day Landing Beaches Day Trip with Cider Tasting and Lunch
Remember the victories and the losses of the D-Day landings during World War II with this Day Trip from Paris. Your fun and knowledgeable guide will unveil the secrets of this fateful period in history with insightful stories. You will also visit a museum in a real German bunker on Utah Beach. All Admissions & Lunch Included





Starting at €169
Summer and Winter Sales
Massive sales happen twice a year in France, in July and January. Called "les soldes" in French, the sales normally last around four weeks and the discounts increase as the weeks pass.
Near the end of the sales, it's not uncommon to find items as much as 75% off. Even if you're not set on buying a new outfit while in France, you can still find great non-clothing items during the sales.
One of the best things about Paris les soldes is that they apply for all kinds of merchandise, such as furniture and electronics.
Paris Outlets
Looking for outlet shopping in Paris? About 40 minutes by train outside of the center of Paris, a mecca of shopping stores awaits you.
With over 160 stores, Val d'Europe is a massive shopping outlet mall offering boutiques with a wide range of products. Right behind the Val d'Europe center is La Vallée Village, another outlet center featuring 110 boutiques.
The main difference between these two shopping centers is that La Vallée Village focuses on designer brands, so while there will be discounts, expect prices to still be fairly high.
Both shopping centers are open seven days a week. One other cool fact about these outlets: they are located only about 5 minutes from Disneyland Paris!
Antique Shopping
Flea market lovers rejoice–Paris is home to the largest antique market in the world! Located near the Porte de Clignancourt metro station, the Les Puces de Saint-Ouen market (sometimes referred to as just 'Les Puces', which literally translates to 'The Fleas') is home to over 3,000 traders and welcomes an estimated 180,000 visitors per weekend.
This is your place to find antique furniture, toys, art, ceramics, books, and more. The market is open on weekends and Mondays, but we strongly recommend going on Saturday or Sunday, as some of the dealers choose to remain closed on Mondays.
Note that the area immediately surrounding the flea market is a less affluent area of Paris, and probably not one that you will want to take a romantic stroll through.
If you head to the flea markets, do some research on the most direct way to get there from where you're staying and (as with anywhere in a big city) keep a close eye on your belongings while shopping.
Food Shopping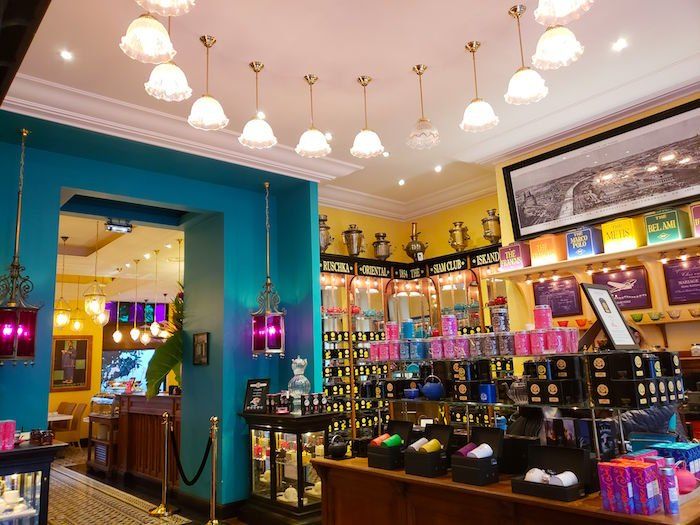 One of the best things about France is its food, and a trip to Paris would not be complete without seeing or tasting some of the best bites France has to offer.
La Grande Epicerie is a fine food market that oozes Parisian gastronomy, featuring some of the best and most unique foods and alcohols that make for fun gifts to take back home for family and friends. If French food is really your scene, make sure to check out our Le Marais Food Tour.
Another fun stop is Mariages Frères, a gourmet tea company founded in Paris in 1854.
The tea is sold in multiple stores or you can enjoy a cup of tea in one of their five tearooms located in the capital. Chocolate lovers should make a stop at La Maison du Chocolat, and anyone looking to try Paris's best macaroons can't miss one of the Pierre Hermé stores.
Budget-Friendly Shopping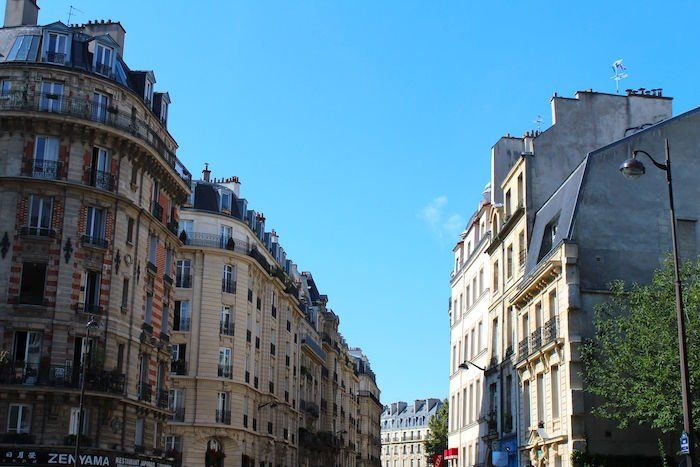 Everyone enjoys shopping without breaking the bank. For more affordable shopping in Paris, try shopping in the Marais district, spread out over the 3rd and 4th arrondissements.
Here you can find many quality clothing and jewelry boutique shops as well as bigger brand name stores.
Another option is Rue de Rivoli. This street is home to dozens of clothing stores – some you'll most likely recognize from back homes, such as H&M or Gap, but also others that are only known domestically in France.
If you head down to Place de l'Hôtel de Ville, next to Paris's City Hall building, you'll also find another renowned department store called BHV.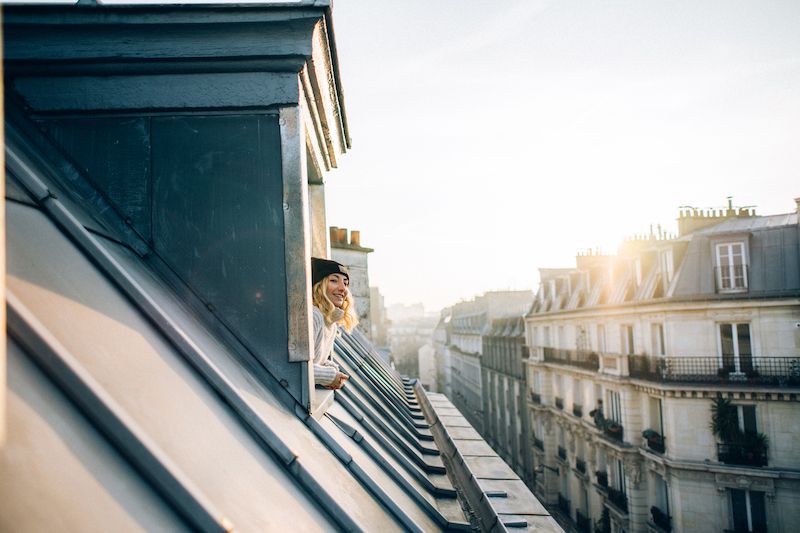 Find the best places to stay
Where to Stay in Paris
With a city as magnificent as Paris, it can be hard to find the perfect hotel at the perfect price. Explore the best hotels and places to stay in these incredible neighborhoods in Paris.
---
I Want More Paris!
Not sure what to do in Paris? Check out our step-by-step guide about how to do Paris in a Day. If you'd rather let us guide you, check out our Paris tours.
Parlez-Vous Francais? Learn some of the most important French phrases before your trip to Paris.