If you have been to France, you know the French really know how to do gardens and the Parisians may be the best in France. If you haven't been, get ready for some of the world's best kept and curated parks and gardens in Paris.
---
Related Content
---
Paris' 5 Free Must-See Gardens & Parks
5. Bois de Boulogne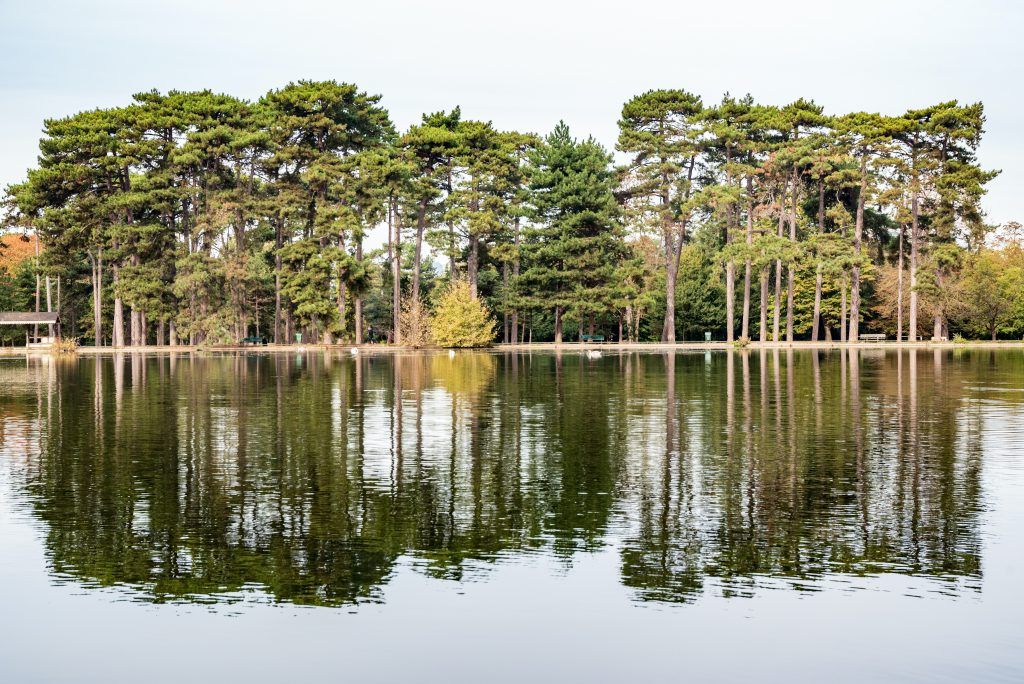 Of all the gardens on this list, Bois de Boulogne is the only extremely large park that you could really get lost in. You will also find an extremely high concentration of Parisians here as most tourists would gravitate towards a more famous park.
It is home to several lakes, one of which is large enough to have two islands in it. You'll see people rowing, exercising, walking around, and generally enjoying nature.
This park is also home to the Louis Vuitton Foundation Museum. You'll find a lot to do with kids here such as the Jardin d'Acclimatation. Cool little spot with rides and such.
A very cool experience for romantics is to eat at Le Chalet des Iles. It is located on an island in Lac Inférieur and you have to take a boat ferry to get over. It is pretty expensive so this would be a great place to go for a fancy night out. These are the types of things we arrange for our trip planning service.
This park is free and doesn't close but I don't recommend going too deep into the park too late at night.
Address Bois de Boulogne Paris
Our Best Guided Tours of Paris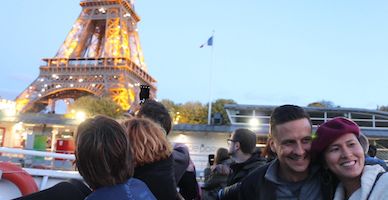 Likely to Sell out
Privileged Access Eiffel Tour with Champagne on the Seine
Sometimes the most amazing moments happen by chance. Other times, they are orchestrated by professionals. Our Eiffel tower tour cruises by the famed monument as it lights up and you drink champagne. After, you'll have tickets to enter the tower and ascend to the 2nd level with an elevator. Admissions included and we'll take care of the details… you simply pay and show up!





See Prices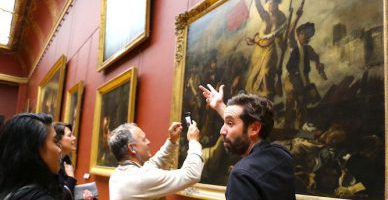 Top Selling
Royal Louvre Palace Tour with Mona Lisa & Crown Jewels
The Louvre is the largest art museum on Earth and the crowning jewel of Paris. It embodies the French vigor for life. Join a passionate English speaking guide for a tour of the most famous artwork. Skip the line admissions included.





See Prices
Not ready to book a tour? Check out our comprehensive Paris Guide for more planning resources.
4. Jardin des Plantes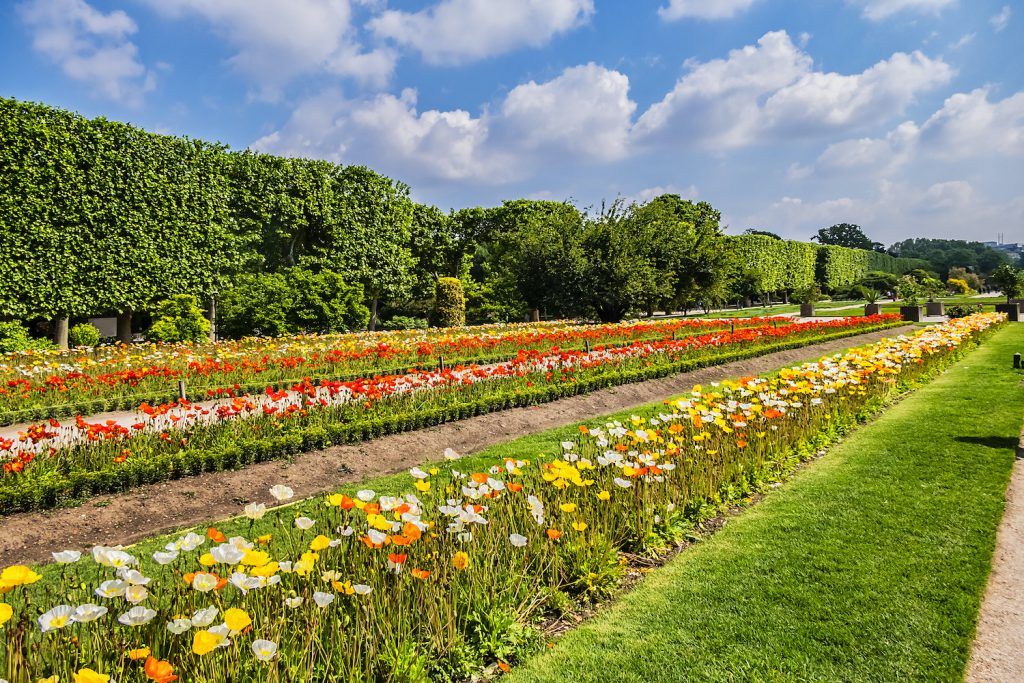 You could probably guess the English translation to this one. The Plant Garden is very beautiful and quite large weighing in at 69 acres (28 hectares).
This garden is really about plant diversity. You'll find row after row of flowering trees as well as a Museum/Gallery dedicated to botany. After a visit to Paris, you'll realize that Parisians take gardening very seriously and this garden really drives that home.
There are a lot of things to do in this garden including the Gallery of Evolution which is a real treat for children of all ages. It is a natural history museum but so much more beautiful and stylish than any others I have seen. If I was heading to Paris with my kids, this is where I would go.
Address: 57 Rue Cuvier (5th arrondissement)
3. Tuileries Garden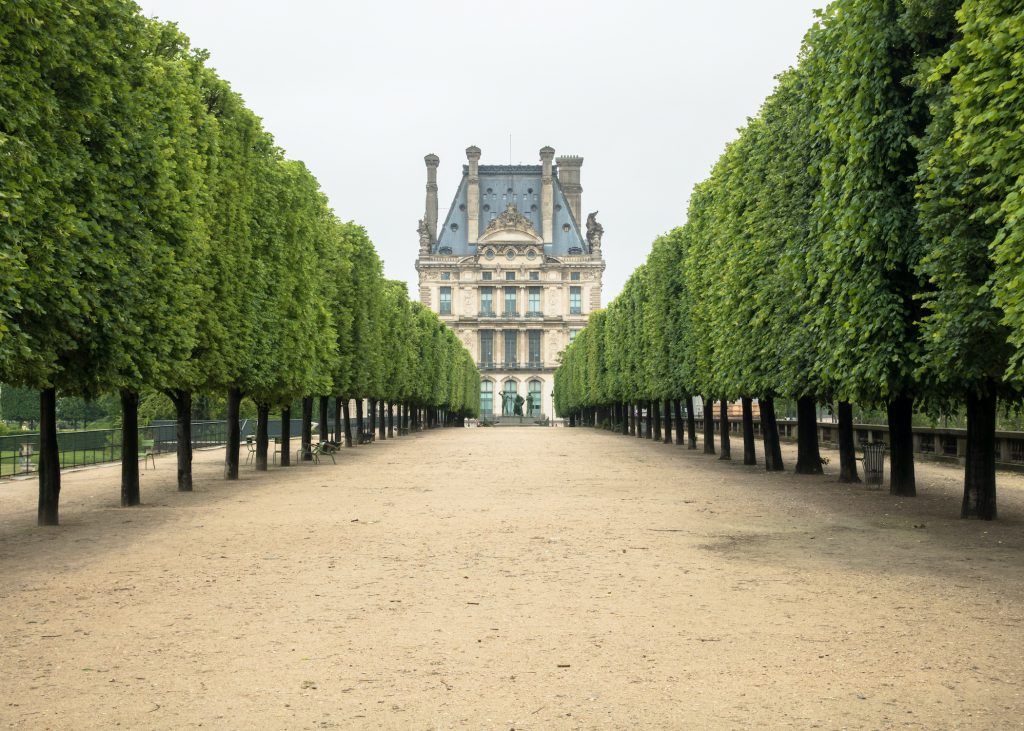 Jardin des Tuileries is a no-brainer when you are visiting Paris. It is right outside the Louvre so you will almost certainly see it and walk through it after your visit or Louvre tour. That said, I recommend scheduling an extra hour to walk about and even just grab a drink from a stand and relax.
There is a great little fountain in the center with seats all around which is truly inspirational and mind-clearing at the same time. The garden is absolutely free and spotted with statues, hedges, and fountains. It is 74 acres (30 hectares) bordering the Louvre museum and the Museum l'Orangerie is situated on the southeast corner. There is even a Ferris wheel on the premises.
Address: Place de la Concorde (1st arrondissement)
2. Champ de Mars & Trocadéro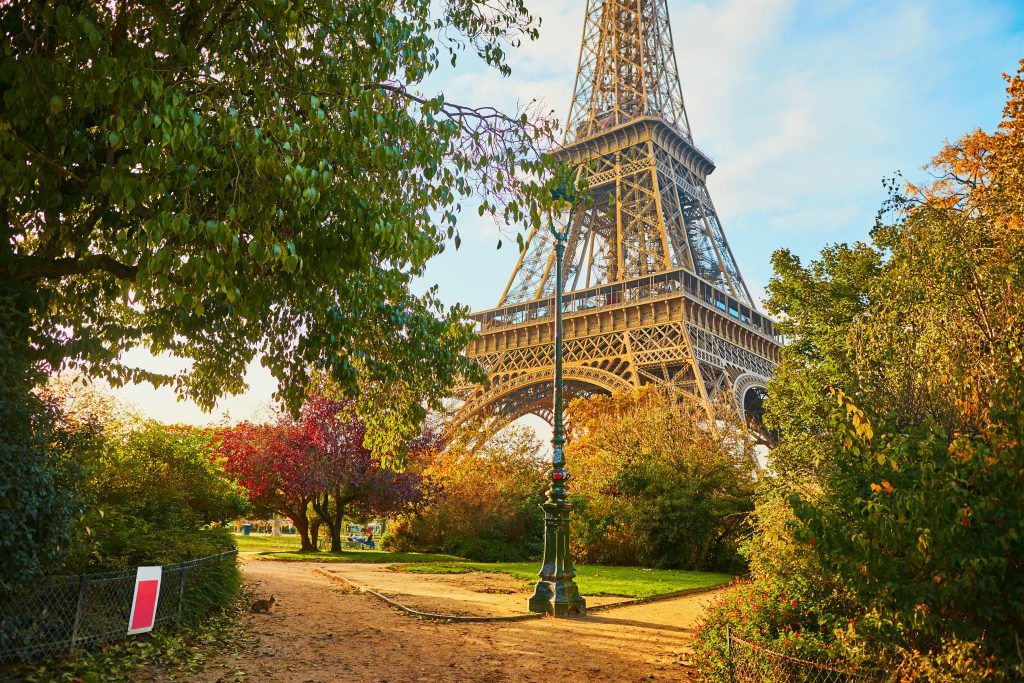 As far as vegetation and curation, Champ de Mars or Trocadéro don't light a match to the other parks listed above. That said, none of the other ones have the Eiffel Tower.
Similar to Tuileries Garden, Champ de Mars will happen if you plan it or not. No trip to Paris is complete without seeing the Eiffel Tower up close and Champ de Mars is where the tower lives.
My recommendation is to take a little walk over Pont d'Léna to Jardins du Trocadéro. It has a great view of the tower and the gardens are slightly nicer in my opinion. You won't fully connect with nature like at Bois de Boulogne, but you will definitely get some epic photos!
Address: 2 Allée Adrienne Lecouvreur (7th arrondissement)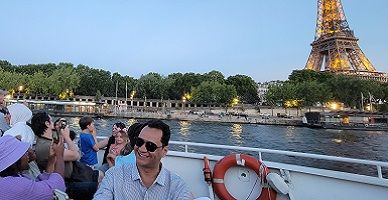 Likely to Sell out
Privileged Access Eiffel Night Tour with Seine River Cruise
Sometimes the most amazing moments happen by chance. Other times, they are orchestrated by professionals. In this case, you'll have an evening to remember as you cruise the Seine for an hour, sipping champagne and taking in the sites like Notre-Dame, the Louvre, and more. Afterwards, follow your guide past the long lines and take the elevator to the Eiffel Tower's second floor for an unforgettable view.





See Prices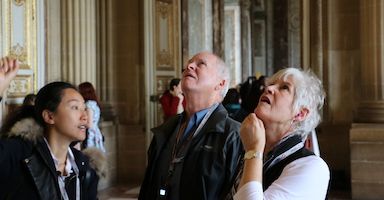 Likely to Sell Out
Skip the Line Palace of Versailles and Gardens Tour from Paris
Versailles isn't that difficult to get to by train, but why deal with the stress on your own? Our guide will meet you in central Paris, purchase your train tickets, and ensure you get off at the right stop in Versailles. With skip-the-line tickets, you'll bypass the crowds and get right into this incredible palace as your guide explains the most incredible (and controversial) history of France's favorite palace.





See Prices
Not ready to book a tour? Check out our comprehensive Paris Guide for more planning resources.
1. Luxembourg Gardens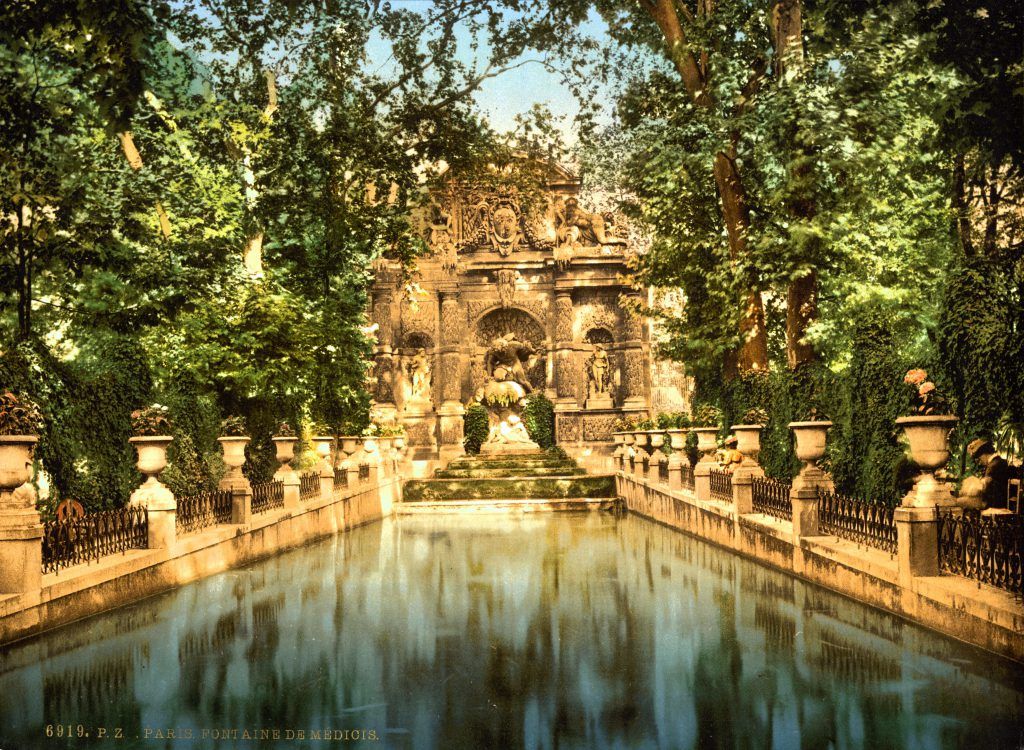 The Luxembourg Gardens are gorgeous, expansive and right in the center of the city. They are undoubtedly a must-visit park while in Paris. Definitely my, Sean from Youtube, go-to choice for a park in Paris.
The gardens were created in 1612 by Marie dé Medici of Florence. It is a 56 acre (23 hectares) garden in the center of Paris. As you could expect in Paris, they are manicured to perfection and absolutely free to enter. You can stroll around for hours and get lost, watch kids race sailboats, and kick up a great conversation with whomever you are with.
Address (6th arrondissement)
Paris Overview
Paris is the capital of France and home to over 2 million people in the 35 sq mile city (87 sq km). The Seine river splits the city into two sections, the Right Bank and the Left Bank with two islands, île Saint -Louis & Île de la Cité. It is a relatively flat city with two more elevated areas, Montmartre and Belleville which are home to fabulous views!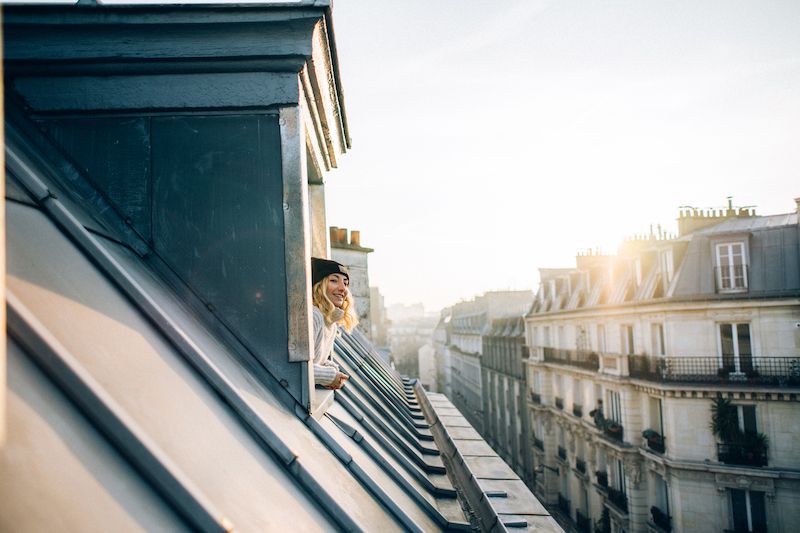 Find the best places to stay
Where to Stay in Paris
With a city as magnificent as Paris, it can be hard to find the perfect hotel at the perfect price. Explore the best hotels and places to stay in these incredible neighborhoods in Paris.