Seville is the capital of Andalusia making it the perfect place to sample the flavour of the province. But navigating the restaurant scene is a daunting task for a newcomer. That's where my local knowledge comes in handy. I've been a resident of Andalusia for nearly a decade, so check out my top tips for eating out in Seville.
---
Pro tip: Want to plan your meals in Seville closer to the time? No sweat, just bookmark this page on your mobile to have your own portable Seville restaurant guide at hand!
The Top 10 Places to Eat in Seville
Seville is full of passion. Whether it's for flamenco, football, or living life to the full. This is a city that puts its heart and soul into everything. All that passion leaves the locals feeling hungry, and there is no shortage of places to eat. But where does a visitor begin?
Relax! As a local expert, I've made a checklist of 10 must-visit restaurants in Seville to suit all tastes and price points.
Bodeguita Romero
€ | Pringá specialists | Go local
Throw yourself into the heart of the Seville tapas scene by heading to Bodeguita Romero. This place has been serving customers in the old town since 1939.
Grab a seat and sample their famous montaditos de pringá. These sandwiches packed with sticky meat stew are a typical tapas of Seville and the ones served here are arguably the best in town. There's plenty more on offer including papas aliñás, a local potato dish seasoned with vinegar from Jerez, which are a perfect match for the pringá!
Address: Calle Harinas, 10
Bodeguita Antonio Romero Origen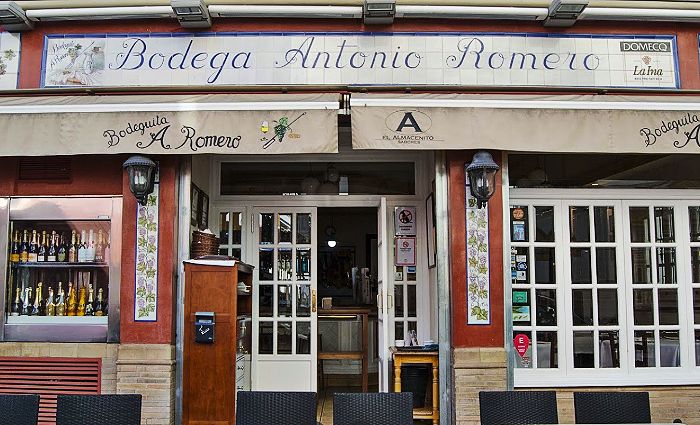 €€ | Classic Andalusian | Best price to quality ratio
This Seville classic has three sites including two on the same street, and all are worth a visit. But let's focus on the original. This place is hot with the locals, which is always a good sign! So, get there early. You can stop by for tapas or have a sit-down meal in the restaurant (booking recommended).
Either way, you can sample local dishes cooked to a high standard. Tapas specialities include the Albóndigas (meatballs) in almond sauce, Buñuelos (fried dough) of cauliflower, stuffed zucchinis, or white asparagus served with caviar and smoked salmon. Meat lovers should try the solomillo (sirloin steak).
This is my top Seville restaurant for quality on a budget.
Address: Calle Antonia Díaz, 19
Barbiana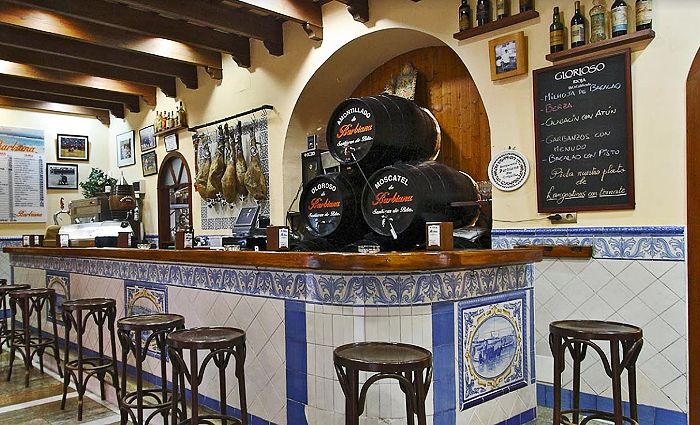 €€ | Traditional Sanlúcar de Barrameda cuisine | Seafood heaven
Manuel Sánchez Cuevas, a resident of coastal town Sanlúcar de Barrameda, founded Barbiana in the 1980s. As a result, the restaurant has a strong seafood heritage.
The menu here is a celebration of the sea. Classics include tortillitas de camarones (shrimp fritters), and calamar relleno (stuffed squid). But you'll also find Galician cockles and countless other ocean delights. Finally, don't forget to sample the Manzanilla Sherry, this place is famous for it!
Address: Calle Albareda, 11
Cañabota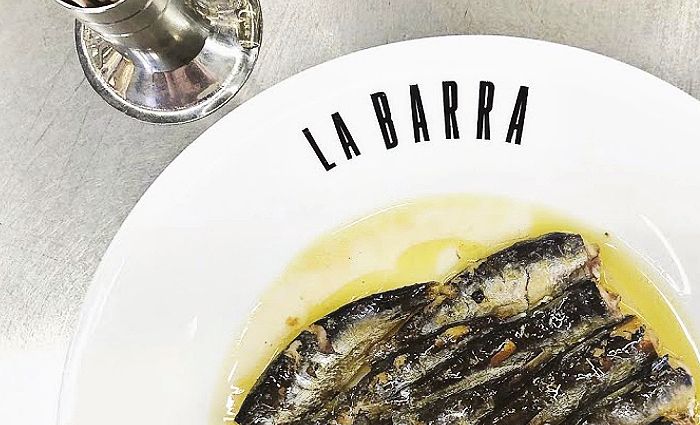 €€€ | High-end seafood | Seville's latest Michelin star
Cañabota recently (2021) secured a second Michelin star for Seville to add to the one earned by Abantal back in 2008. There is a bar (La Barra) and a restaurant, which both serve the finest seafood elevated to the highest level.
The restaurant has a relaxed feel, almost like eating in a fishmonger! There's a choice of tasting menus starting at €90 a head. Or an a la carte menu with reasonable prices, considering the Michelin status. Therefore, this place is perfect for a special occasion without breaking the bank.
That's why this is my recommendation for the best fine-dining restaurant in Seville.
Address: Calle Orfila, 3
ConTenedor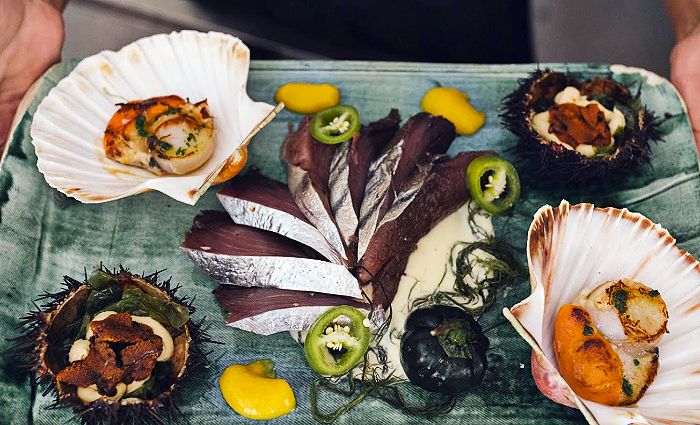 €€ | Spanish food with a twist | Eclectic vibe
ConTenedor's interior is vibrant, relaxed and arty. Their "slow food" concept reflects this. They take fresh, organic, locally grown produce, and prepare it with care. They even do take away food!
The menu is one of the most eclectic in town. There's fresh fish paired with fruits including papaya and mango. Crunchy rice with duck confit. Turbot with creamed squash. And the deserts are out of this world.
To summarize, this is my top Seville restaurant for an alternative to tapas.
Address: Calle San Luis, 50
Coming to Seville soon? Check out our list of the absolute best things to do here and where to stay around the city!
Petra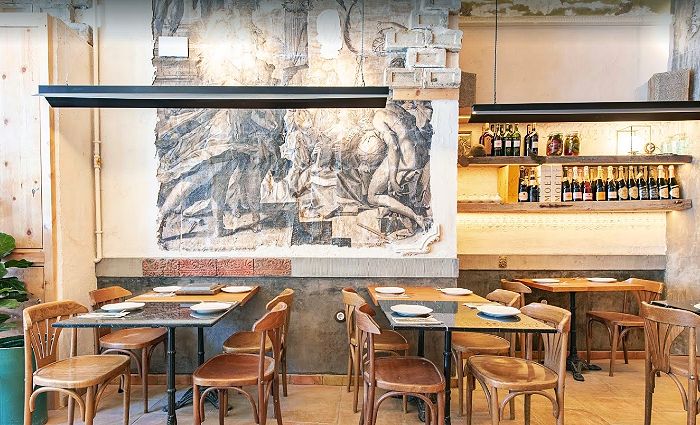 €€ | Contemporary Spanish | BBQ meats and more!
There are few restaurants that charge you to cook your own steak. But that's part of the appeal at Petra. A charming and cosy restaurant that is full of surprises.
As well as flame-grilled meat, there's veggie and vegan options. And they also cater for fish lovers. But it's their traditional tapas with a twist that hits the spot. Their tortilla is one of the best in town – you must try it!
I love their creative and fresh approach. That's why this is my top Seville restaurant for contemporary Spanish food.
Address: Calle Alfalfa, 5
Mareaviva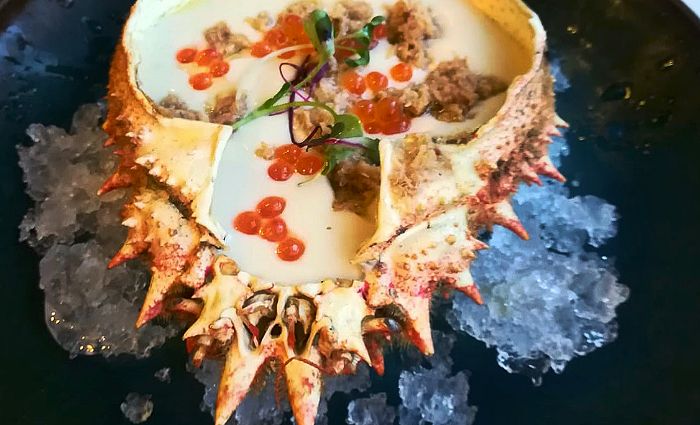 €€ | Mediterranean | Off the tourist trail
Mareaviva is off the tourist trail but easy to get to on the metro. If you head to Sevilla FC's football stadium, this place is right next door. And it is always brimming with locals.
Seafood is the focus but there is plenty to appeal to meat lovers and veggies too. Specialities include pavía de bacalao (battered cod) and croquettes of cuttlefish and prawns. Best of all is the service, which is equal to the quality of ingredients!
Address: Calle Luis Arenas Ladislao, 151
Dos de Mayo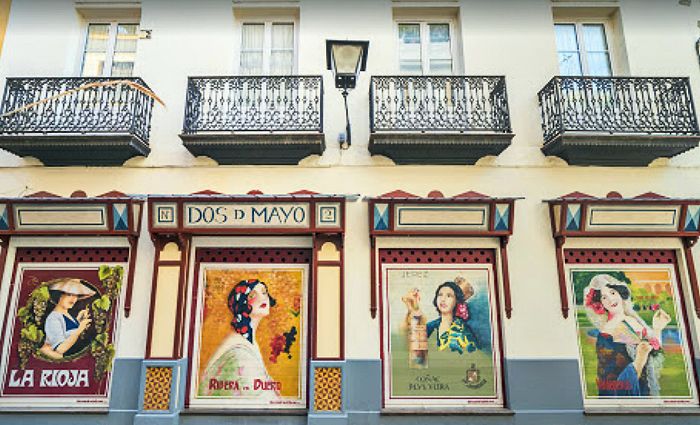 € | Sevillana food | Local hangout
Dos de Mayo is a legendary bar in the San Lorenzo neighborhood. This is my go-to place for traditional Sevillian cuisine with a modern twist and the best tapas. All made with the finest ingredients.
Ask the staff for suggestions and get the freshest dishes of the day straight to your table. Highlights are the spinach with chickpeas and papas Sevillanas (local-style potatoes). The decor is beautiful but there is outdoor seating if you love to people watch.
Address: Plaza de la Gavidia, 6
Cocome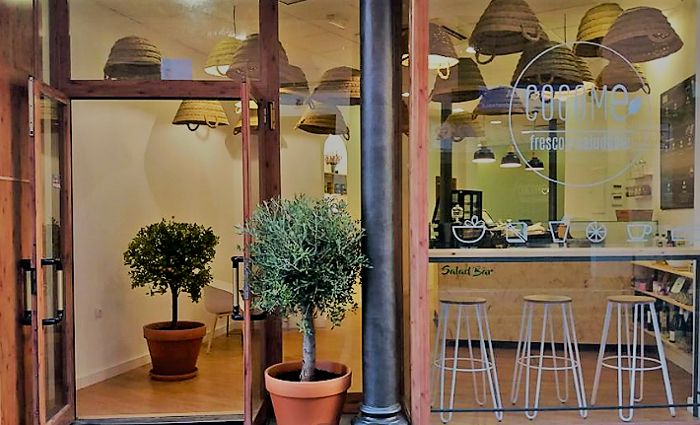 € | Salads, wraps, and smoothies | Healthy breakfast joint
You want to eat well in the evening on your trip to Seville. But you also need a good breakfast to get you through the day. That's where Cocome comes in. This great little restaurant serves a healthy breakfast and lunch menu in a cozy setting.
Build your own dishes or choose from the set menu. There's wraps, salads, sandwiches, and dips to suit all dietary requirements. So, veggies and vegans will love this place too! If you want to power through a day of sightseeing, try the Popeye Bananut smoothie. Made with spinach, banana, blackberry, hazelnut milk and agave syrup, this should get you through the day!
Address: Calle Tarifa, 4
Espacio Eslava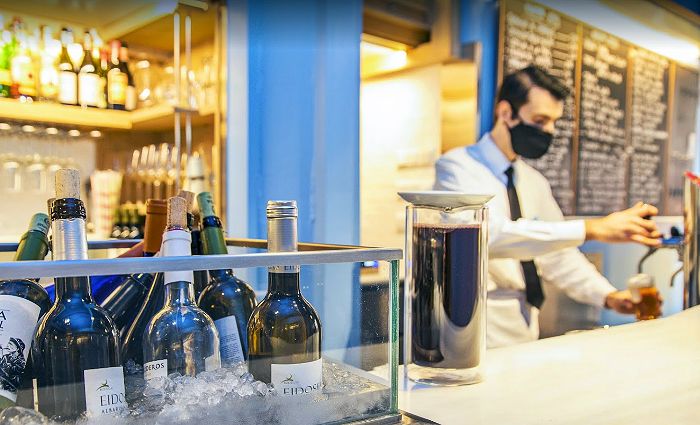 €€ | Spanish fusion | A poetic twist
Eslava opened in 1988 in the former HQ of a cultural group dedicated to the poet Gustavo Adolfo Bécquer. They aim to fuse global influences with traditional dishes to create poetry of their own.
The locals love this place. And it's not hard to see why. The presentation is beautiful and the flavors match. The signature tapas, "un cigarro para Bequer," is squid and seaweed wrapped in pasta, made to look like a cigar! A fitting tribute to the poet himself.
Therefore, this is my pick for the best Seville restaurant for romantics.
Address: Calle Eslava, 3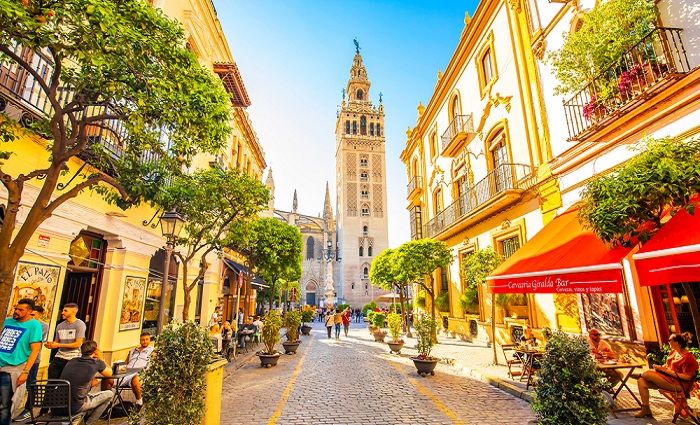 Where to Stay in Seville
The small yet impressive city of Seville is waiting for you. The question is simply where you want to stay in this ancient city. Use our guide to the best neighborhoods and hotels to plan your stay!