Seville is Spain's fourth largest city making it a hotspot for national and international tourism. The capital of Andalusia has plenty to offer including one of the largest historic city centers in Europe. There's also a wealth of monuments to visit and an exciting cultural scene. But where to start? Here are the top things to do on your trip to Seville.
---
Pro Tip: It's easier to organize your trip when you have all your resources in one place. Bookmark this post along with our popular Seville tours and the best restaurants in Seville.
15 Cool Things To Do and See in Seville
Seville attracts culture vultures, foodies, sports fans, and more. To get the most out of the city, you need to find the perfect mix of things to do. That includes ticking some of the obvious tourist boxes but also heading off the beaten track. There's something for everyone! Ready to discover this southern Spanish jewel? Let's go!
Not ready to book a tour yet? Find out where to eat in Seville.
15. Have Family Fun at Isla Magica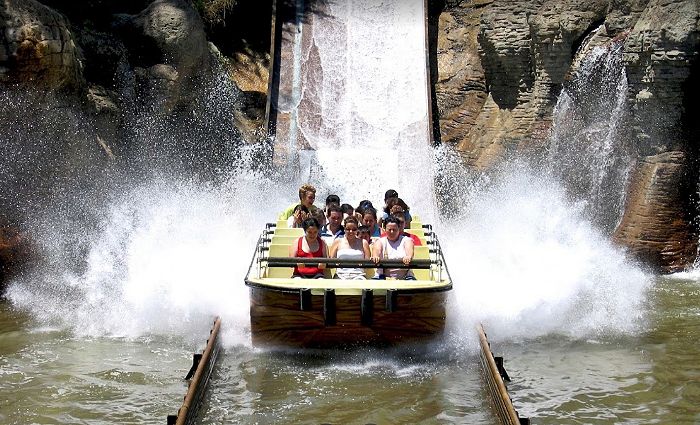 If you travel in the summer to Seville with kids in tow, this place is a must visit. Isla Magica opens its doors for the summer season at the end of April. The family theme park has six world areas that take you back to the age of discovery. Themes include pirates, the Amazon rain forest, El Dorado and the fountain of youth.
There is a good choice of rides and attractions for kids. And there's plenty of outside space to rest for when the adults need a break. A selection of restaurants and shops makes this a place where you can spend the whole day.
Address: Pabellón de España
14. Get a Culture Fix at the Museum of Fine Arts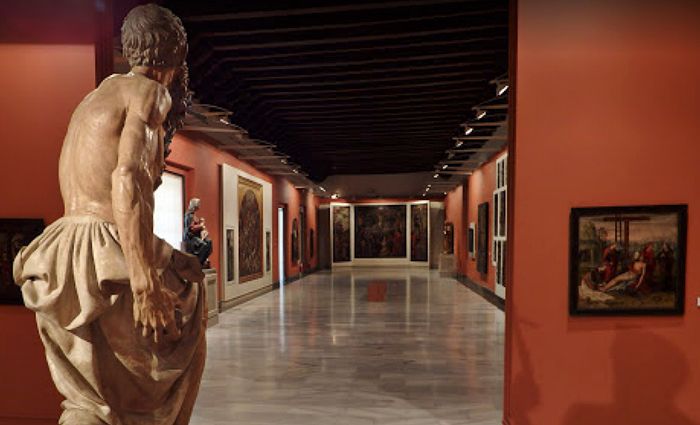 Tucked away in the old town, the Museo de Bellas Artes boasts an impressive selection of Renaissance and baroque art. There are many works by artists from Seville's golden age including Bartolomé Esteban Murillo, Francisco de Zurbarán, and Juan de Valdés Leal. There's also some modern pieces depicting Seville life in the 19th and 20th century.
EU citizens get in for free, otherwise the entrance fee is just a couple of euros. The building is also spectacular and worth visiting even if you are not a great fan of art. A great way to spend an afternoon, come rain or shine.
Address: Plaza del Museo, 9
13. Walk on Top of the Mushrooms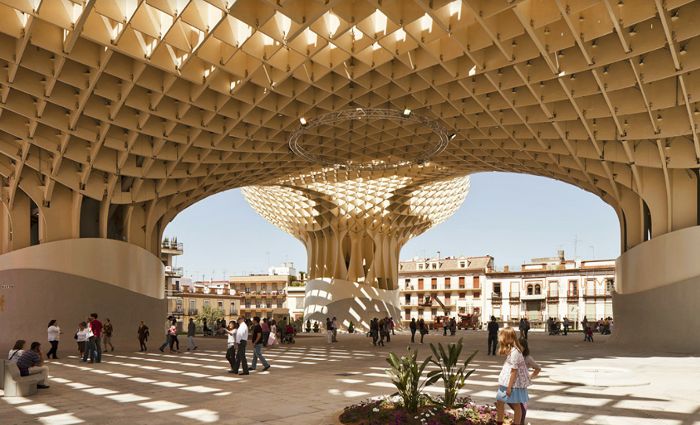 The Plaza de la Encarnación was the site of Seville's old food market. In 2004, the Council launched an international competition to redesign the Plaza. The jury chose the idea of German architect Jürgen Mayer. He named the structure the Metropol Parasol, but locals called it Las Setas (the mushrooms). By the time construction finished, the nickname became official.
The structure provides some much welcome shade from the hot summer sun, and the rooftop features a walkway with spectacular views of the city in all directions. Pay extra for a guide to gain some great city insights.
Address: Plaza de la Encarnación
12. Eat a Hearty Meal of Pringá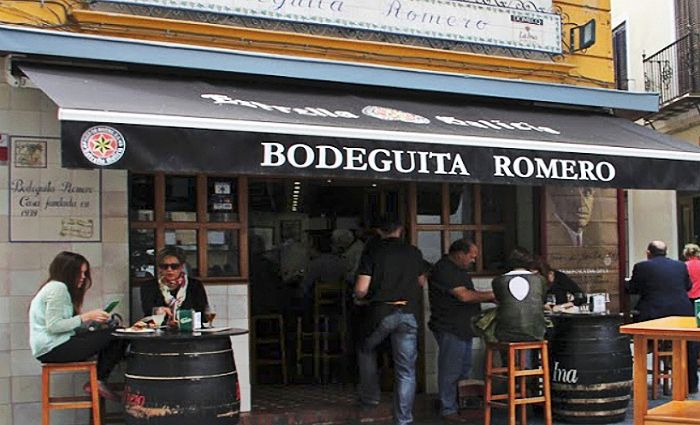 Pringá is a sticky meat stew typical of Seville. In the local bars, it is often served as a tapas dish. To eat the best pringá in Seville, head to Bodeguita Romero. This place has been serving customers in the old town since 1939.
Their famous montaditos de pringá are the best in town. These small sandwiches packed with the succulent pork stew are so good that people queue at the door. But they are worth the wait.

Address: Calle Harinas, 10
11. Go in Search of Your Duende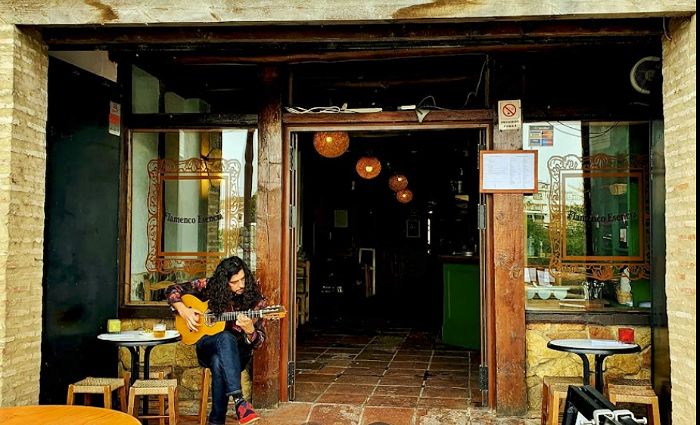 Seville is a cradle of flamenco, and duende is part of the flamenco vocabulary. But what is it? In his 1978 book "El Arte Flamenco de la Guitarra," Juan Martin describes duende as: "The spirit which inspires those extraordinary, fleeting moments when the performer achieves total communion with the audience." He talks of "emotion at its most naked and poignant," and concludes, "It is a rare thing, hardly to be talked about."
So where might you find your duende moment in Seville? Try mythical bars such as Casa Matias on Calle Arfe, where spontaneous performances are commonplace. Or head to Calle Betis in the district of Triana where you can experience an intimate show in one of the many bars here.
Address: Calle Betis or Casa Matías
10. Visit a Football Stadium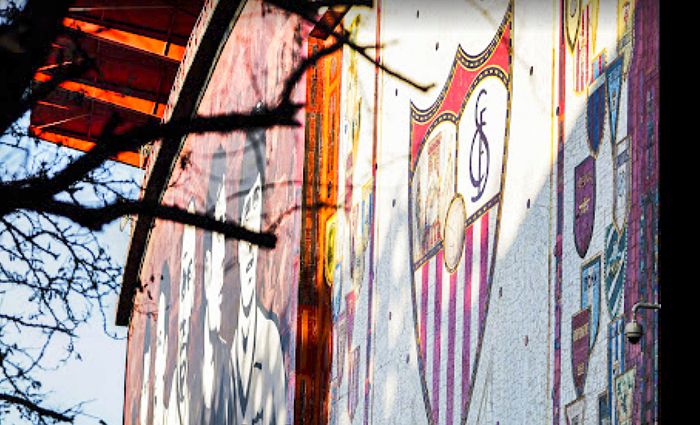 Football plays a big role in Seville life. The city hosts two of Spain's biggest teams (Sevilla FC and Real Betis), and the rivalry between them is one of the hottest in the game. Author Colin Millar, captured the intensity of El Gran Derbi (the great derby) in his book "The Frying Pan of Spain."
If you can't get match tickets, both clubs offer stadium and museum tours. And there are club shops where you can pick up memorabilia. The only question is: do you go red and white or green and white? Choose your colors with care.
Address: Calle Sevilla Fútbol Club and Av. de Heliópolis
9. Eat Churros and Chocolate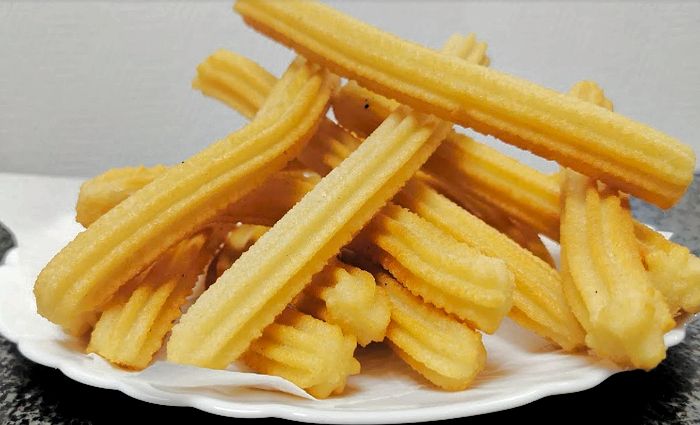 Eating churros (doughy sticks) and chocolate is a breakfast ritual for many Spaniards. But to appreciate them, you need to get freshly cooked ones. Not the inferior, frozen variety. So where to go for churros in Seville?
If you are in the center, head to Bar El Comercio. It usually packed with locals, but the vibe is great, and the churros are amazing. But for those on an odyssey to seek out the best churros of all, you need to head to the south of the city.
Located in Los Bermejales district, Churreria Hermanos Garcia is churros heaven. They make two types of churros, and you can choose from a range of melted chocolate to dip them in. Flavors include white, hazelnut, mint, and orange. Well worth the trip!
Address: Calle Lineros, 9 and Calle Nuestra Senora. del Pilar, 30
8. Take a Stroll around Parque de María Luisa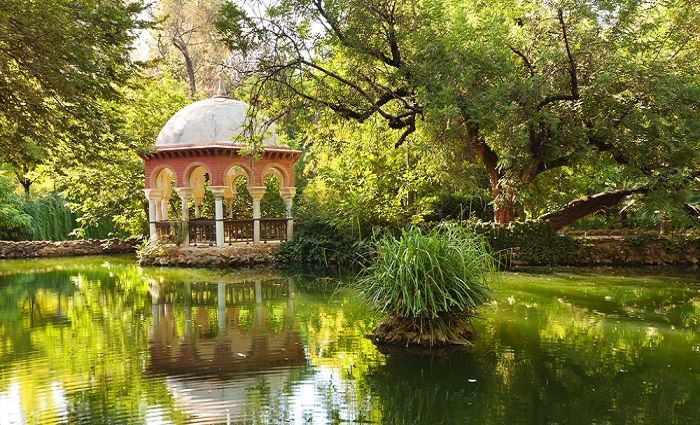 Located in front of the Plaza de España is the beautiful Parque de María Luisa. In 2017, flamenco artist Rafael Riqueni released an album dedicated to the park. Each song evokes his childhood memories of the different zones. Create memories of your own with an afternoon stroll under the shade of the trees.
The park is full of monuments, fountains, and grand buildings, and is a popular spot amongst locals. You can even get up close and personal with some of the local wildlife. There are a handful of restaurants within the park for refreshments when your legs need a rest.
Address: Calle Alfalfa, 5
7. Have a Sunset Cocktail on the Hotel Inglaterra Terrace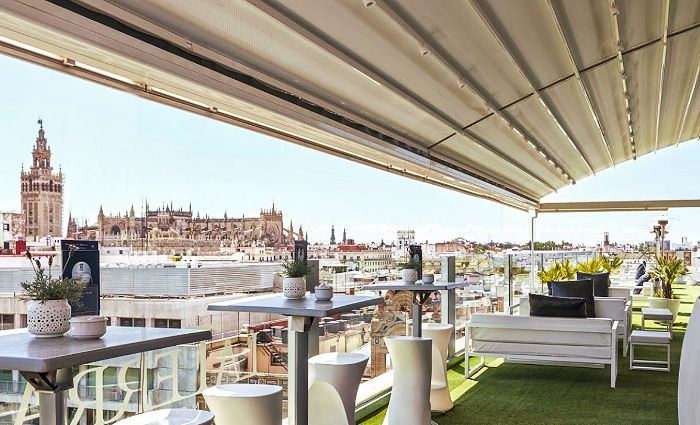 Want to take the weight of your feet after a hard day's sightseeing? Head to the rooftop terrace of the Hotel Inglaterra for a sundown refreshment. The building is in the heart of the old town 250 meters from the cathedral. From there, you can enjoy views of the nearby Plaza Nueva, the Giralda, and the famous Seville Cathedral itself.
The terrace is open to everyone and often features live music. You can even grab a bite to eat for lunch or dinner but most people come here for the cocktails. It is a great place to pass a hot summer evening and soak up the Seville nightlife vibe.
Location, photos, and booking (affiliate link)
6. Experience Duende at the Flamenco Museum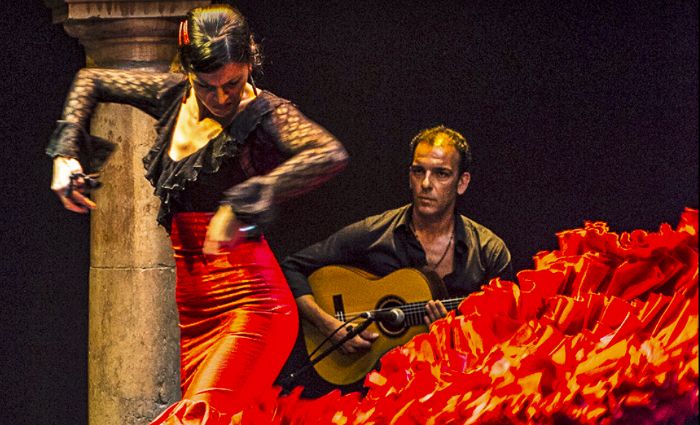 If you still haven't found your duende moment, pay a visit to the Flamenco Museum (Museo del Baile Flamenco). You just might find it there. In this 18th-century building, you can learn about flamenco history and culture. You can also watch a live show or take classes in dance and percussion.
The museum is a great all-round option to familiarize yourself with the art. A combined ticket includes museum access and a show, and tickets start as low as €10 for adults. The live performances typically last about an hour and feature up-and-coming artists. Seeing flamenco shows should be a guaranteed thing to do in Seville.
Address: Calle Manuel Rojas Marcos, 3
Cost:
5. Have a Drink in Seville's Oldest Bar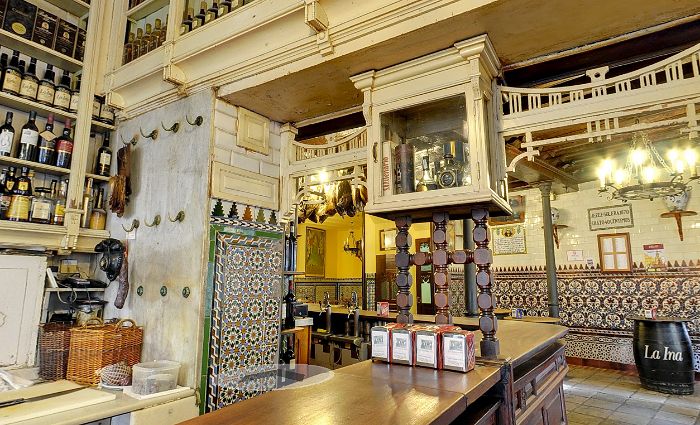 It is rare that you get to drink in a bar founded over 350 years ago. But Seville offers that chance as one of the coolest things to do. El Rinconcillo first traded in 1670 and moved to its current location in 1858. Little has changed since then including the décor, and the same family still run the bar.
If you want a sense of what 19th-century Seville was like, stop by for a drink and a bite to eat. The tapas are high quality and the wine list is impressive. They serve local varieties from Seville, and you can book a wine tasting and learn about the best Spanish denominations. No visit to Seville is complete without a trip to El Rinconcillo.
Addresss: Calle Gerona, 40
4. Go Birdwatching or Ride the Train at Alamillo
Birdwatching is not a typical city activity. But Seville is not a typical city. Alamillo Park in the north of the city provides some spectacular green space for locals. The park features a forest and wildlife reserve and is a favorite spot for joggers and dog walkers.
There is a lake equipped with a birdwatching hide where you can spot hundreds of local species. If that's not enough, there's even a miniature railway and station to keep the kids amused. It is also a great place to enjoy a picnic and take a break from the hustle and bustle of the city center.
Address: Carretera s/n, 41092
3. Stroll Along the Plaza de España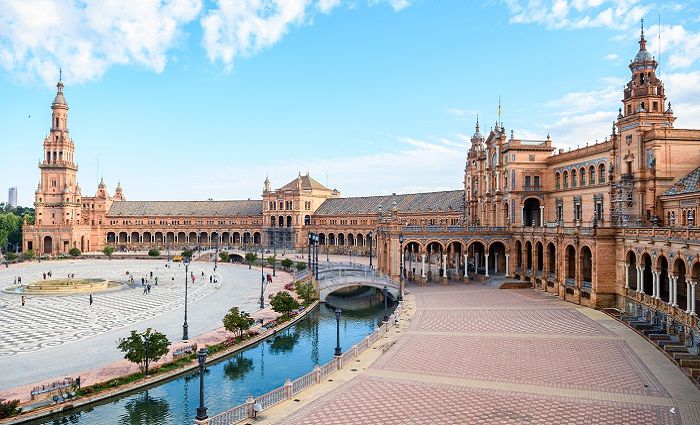 In 1929, Seville hosted the Ibero-American Exposition. To mark the occasion, the government commissioned the building of the Plaza de España. The result is a grand structure that features a mix of Spanish, Moorish and art deco styles. Architect Aníbal González designed the semi-circular building, which is now a photography hot spot for tourists.
You can catch a live flamenco performances by the main entrance. Hire a boat and relax on the water. Or admire the tiled mosaics representing the provinces of Spain that decorate exterior. It may be a relatively modern building, but it is one of Seville's great spectacles.
Address: Avenida Isabel la Católica
2. Explore the Royal Alcázar of Seville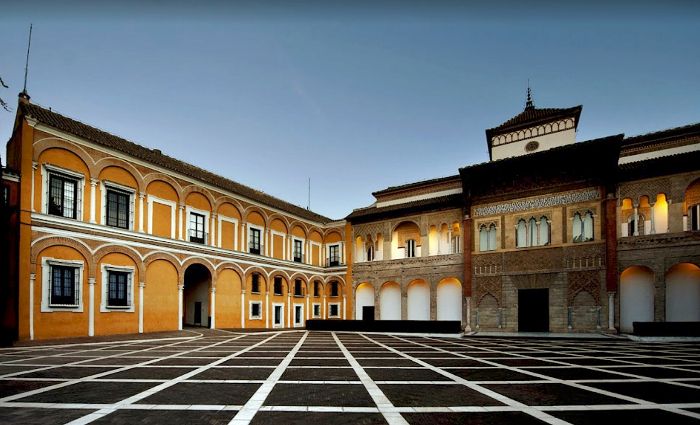 The Alcázar is one of Seville's most popular tourist attractions. A walk around the UNESO World Heritage site is like a journey through time. The site features early Moorish and later Renaissance architecture.
You can visit free on a Monday after 4 pm but give yourself a few hours to enjoy the buildings and gardens. Or take advantage of a guided tour for some added detail. The site is also an essential destination for Game of Thrones fans. The creators chose the location to film the Kingdom of Dorne scenes in season five of the fantasy show.
Address: Patio de Banderas
1. Witness Majesty at Seville Cathedral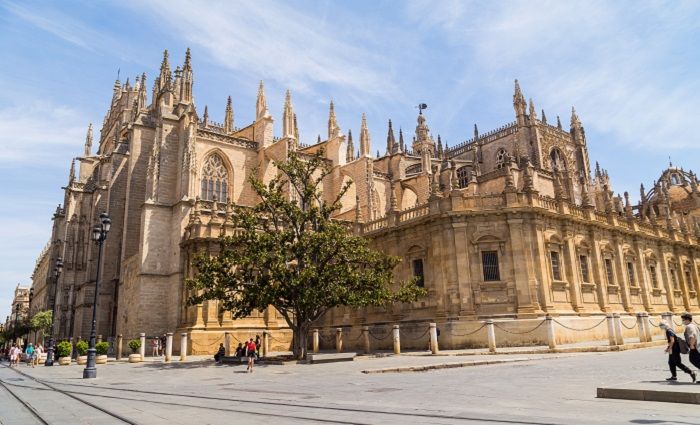 The Cathedral of Saint Mary of the See dominates the center of Seville. Built on the site of the city's old mosque, the cathedral is a UNESCO World Heritage monument. And it is the largest gothic building of its type in the world, according to UNESCO. It is so vast it takes your breath away on first viewing.
The 12th-century Arab minaret known as La Giralda still stands next to the cathedral. The newer Christian building was constructed during the 15th and 16th centuries. And no trip to Seville is complete without a visit. You can buy a general admission ticket, but I recommend the guided tour to get the most out of your trip.
The tomb of Christopher Columbus greets you inside the Cathedral door. The explorer's travels did not end when he died. His body moved from Valladolid, to Seville, to the Dominican Republic, to Cuba, and then back to Seville, where he has remained in the cathedral since 1899.
Address: Avenida de la Constitución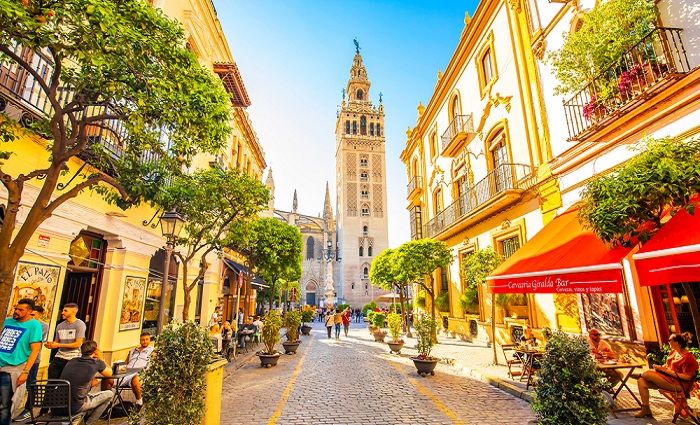 Find the best places to stay
Where To Stay in Seville
The small yet impressive city of Seville is waiting for you. The question is simply where you want to stay in this ancient city. Use our guide to the best neighborhoods and hotels to plan your stay!