Planning your trip to Rome and want to know the best restaurants? This list features Rome's best restaurants at every price point.
---
Best Restaurants in Rome
People say that "Rome wasn't built in a day" and, the same can be said for the best Roman restaurants. All the best spots to enjoy a good carbonara plate have one thing in common: they have been active for decades and they still jealously preserve all the recipes from their ancestors. Also, they constantly put their history on your plate so that you can enjoy, other than a simple pasta plate, a real culinary experience made with simple ingredients and deep feelings.
Panificio Bonci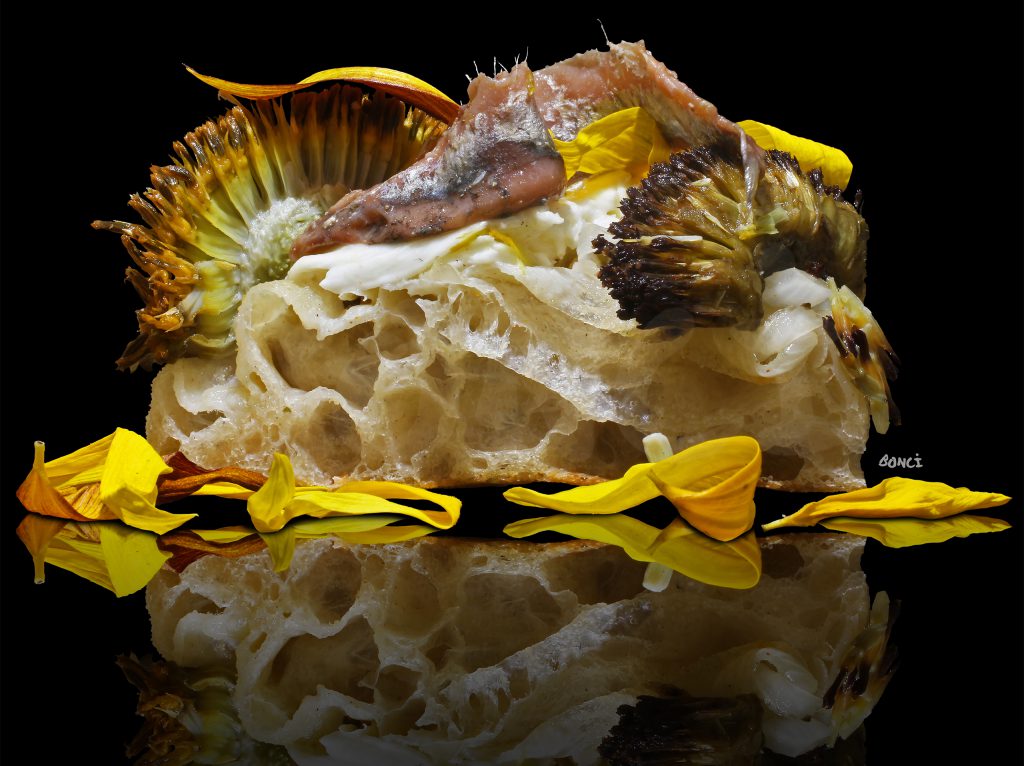 € | Pizza Take Away | Kids
This is considered one of the best pizza places, if not the best Pizza al Taglio in Rome. It is more of an institution than a pizza place. It is a bit of a hike from the Vatican Museums but worth it for a very creative post-Vatican tour quick meal.
It's named Panificio Bonci after the owner, Gabriele Bonci. Panificio refers to it as a bread shop, which is literally the foundation of good pizza. This place is a must if you have the time to get over there during your sightseeing. It is the best pizza restaurant near the Vatican and possibly all of Rome.
You may or may not find what you call "pizza" here. In Rome Pizza almost refers to the bread and not the tomato sauce and cheese melted on top. It takes time to understand it. Here you will find delicacies from another world – and damn good bread.
Address: Via Trionfale, 36 | Hours: 8:30 am – 3 pm & 5 pm – 8:30 pm Monday – Saturday
La Pergola***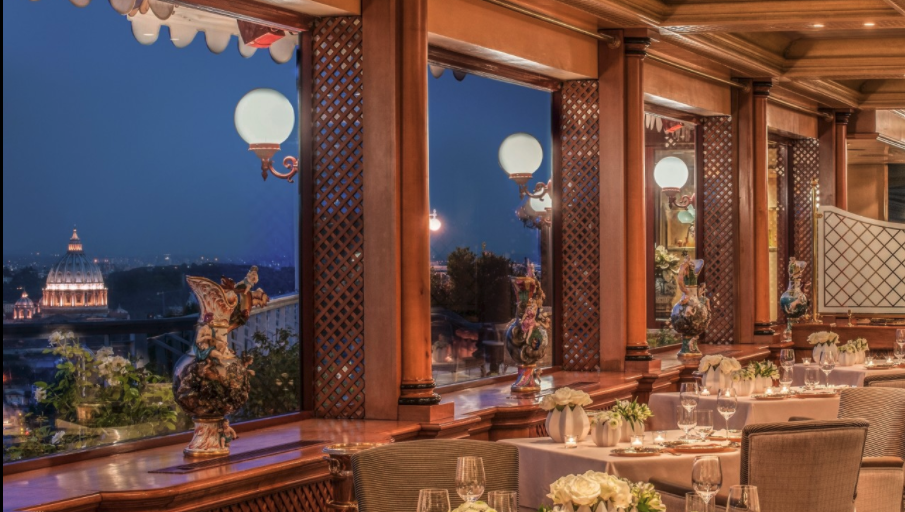 €€€€ | Fine Dining | Breathtaking Views
La Pergola is considered to be in the institution of Italian dining. This three-star Michelin rated restaurant has continuously earned its crown year after year. Let's put it this way, there are 137 three-star rated Michelin restaurants on Earth. 9 of those are in Italy and La Pergola is the only one in Rome.
If you are looking for a fancy night out for a very special occasion then you are in the right place. Dress nice, bring your appetite and checkbook. This may be the best meal you ever have. It is definitely the best restaurant near the Vatican and also the most expensive so it is your choice!
Address: Via Alberto Cadlolo, 101 | Tel: +39 06 3509 2152 | RSVP
Popular Rome Tours
We take away the guesswork with getting tickets and a guide will elevate your experience and make it more memorable!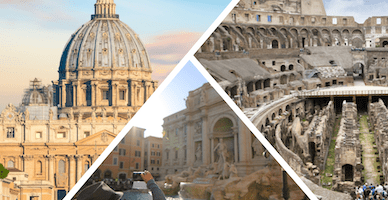 Best Selling Tour
Rome in a Day Tour with Colosseum and Vatican Museums

The best way to get your bearings all in one day. Visit the Sistine Chapel, Colosseum, Trevi Fountain, and more with a licensed and fun English-speaking tour guide. They'll add tons of insights and make the entire experience so much more memorable. Also, you'll get a feel for the city so it's great on one of your first days in the city. All admissions and transport included although there will be a lot of walking.





See Prices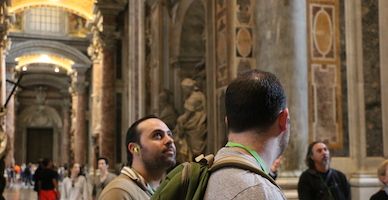 Best Price!
Skip the Line Vatican Tour with Sistine Chapel & St. Peter's Basilica
One of our most popular Vatican tours since it is such an amazing value. Skip the line to get inside with a super-knowledgeable English-speaking guide that will bring the museum to life. Stories of the artists, popes, conspiracy, love, and of course tragedy! Admissions included.





See Prices
200 Gradi (due cento gradi)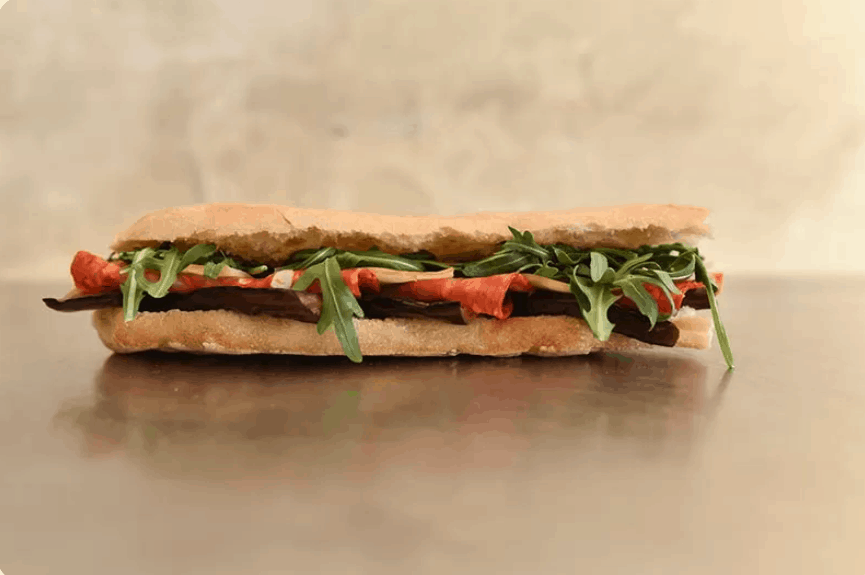 € | Sandwich/Lunch | Some Outdoor Seating | Kids |? from the Vatican Museums
This is your go-to quick lunch after a Vatican tour. Done. Despite that it's located right across from the Vatican, this place is no tourist trap.
In fact, locals love it. The menu is written all over the wall on the left as you walk in. They make your panino in front of you with local ingredients like salami, truffle, and ricotta. They also have healthy vegetarian and vegan selections for non-meat eaters.
Tip: order your panino from the cashier and grab a ticket. They call your number when your panino is ready.
Address: Piazza Risorgimento, 3 | Tel: +39 06 3975 4239 | Hours: Sun-Thu 11a.m.-3a.m., Fri-Sat 11a.m.-4a.m.
Pompi Tiramisù (Coffee)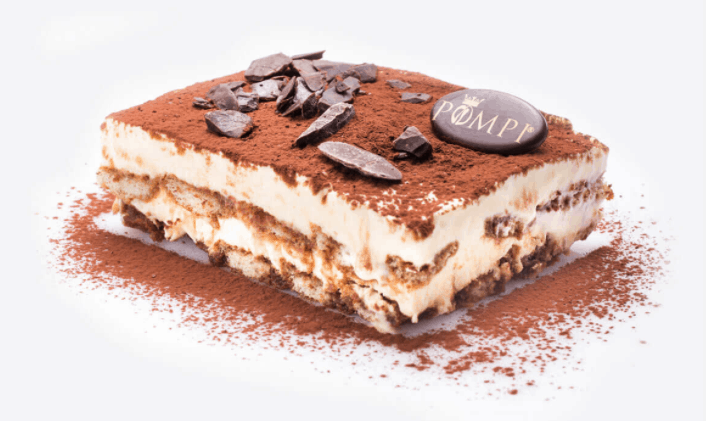 € | Take Away Dessert & Cafe | ? from the Vatican Museums
Pompi has consistently made the best tiramisu in Rome for decades. If you happen to eat lunch or dinner near here, skip dolce and have it here. If you ask someone local to Rome where to get the best Tiramisù, 9 times out of 10 they are going to say Pompi without hesitating.
They also make a great espresso or cappuccino. You could have your morning coffee here prior to your Vatican tour. The question is, would you crush a tiramisù at 7 am?
Address: Via Cola di Reinzo, 313 | Hours: Daily 11 am – 10:30 pm
Pastificio Guerra
€ | Street Food Pasta | Takeaway
This is probably the best cheap place to eat in Rome. A plate of pasta only costs 4€ for an abundant portion and it is in the ritzy Spanish Steps area. Options you ask? One of two kinds of pasta they decided to make that day.
Pasta comes in a plastic container with a fork, napkin, and plastic cup to take water out of a jug. They sell a glass of table wine for a euro or so extra. If you are in the area and its lunchtime I recommend trying it. Especially if you are on the go. It is an experience.
Address: Via della Croce, 8 | Hours: Daily 1 pm – 9 pm
Casina Valadier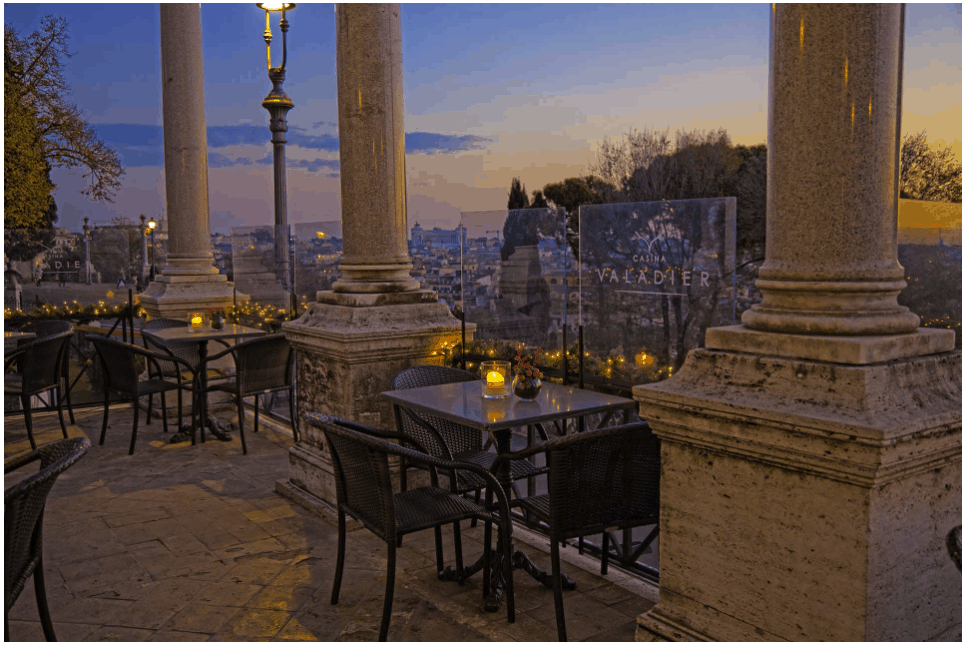 €€€€ | Fine Dining | Terrace Seating
The restaurant, which is more of a palace, is named after Giuseppe Valadier. He was an architect who designed and outlined much of the area between the Spanish Steps and Piazza del Popolo.
This is the poshest area of Rome and Casina Valadier is without a doubt the most extravagant place to dine. Be ready for a wonderful night out and be sure to wear your classiest attire. The food is amazing and so is the view. Casina Valadier is perched up on the edge of Villa Borghese which makes it the best restaurant with a view near the Spanish steps.
Address: Piazza Bucarest
Hours: Tues – Sun 11:30 am – 11 pm
Zuma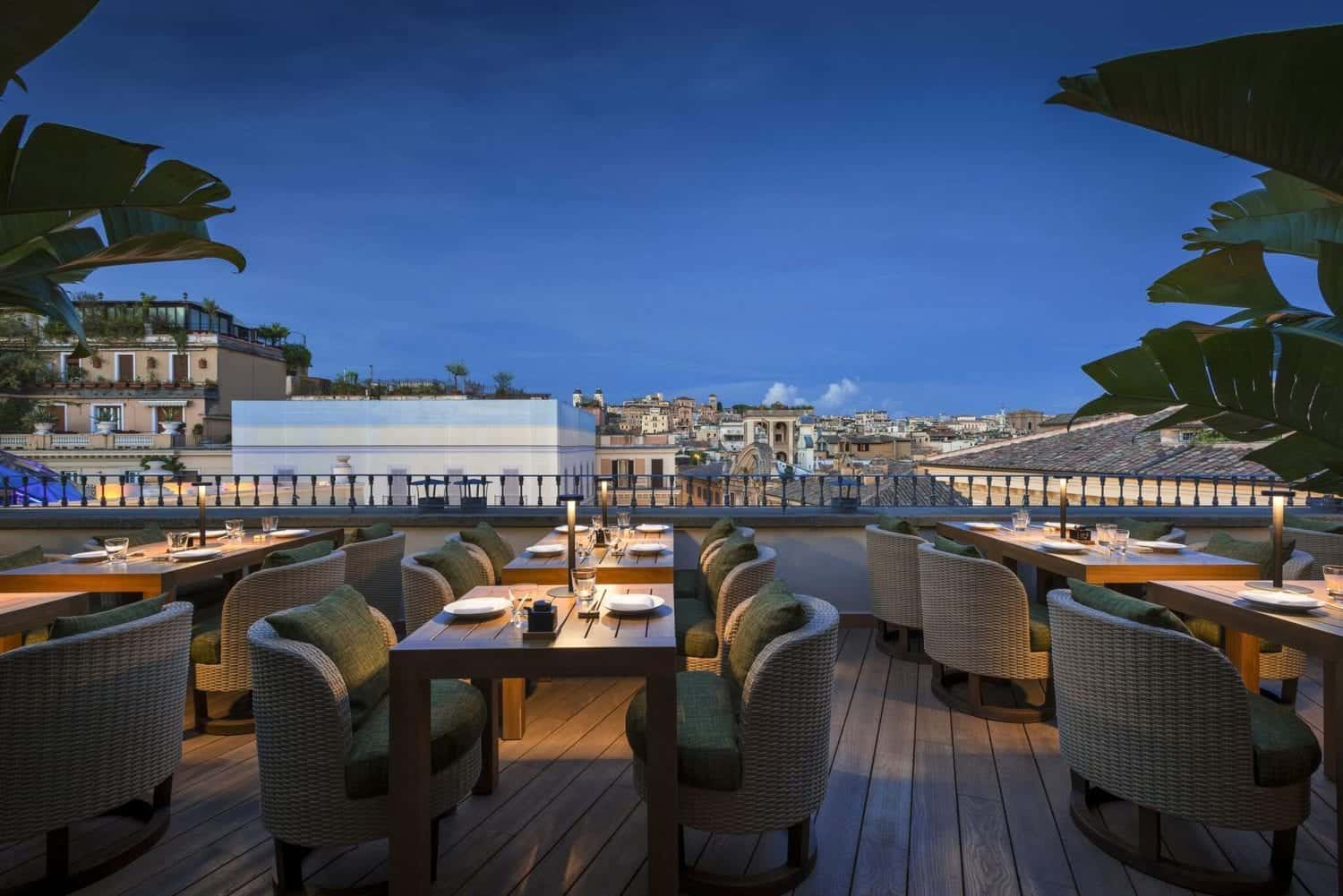 €€€ | Sushi | Rooftop Terrace
Yes, this is a Japenese restaurant – get over it. It is a really cool restaurant with an incredible bar, beautiful interior design, and an incredible rooftop terrace. You don't have to eat sushi in Rome, but it is worth a drink and when you see some of the apps you'll probably end up ordering dinner.
This is a really cool place and you will find yourself surrounded by locals and locals only. Great for a longer stay in Rome when you may get tired of carbs or for someone that comes to the city frequently.
Address: Via della Fontanella di Borghese, 48 | Hours: Noon – 3pm & 8pm – Midnight
Mercato Monte D'oro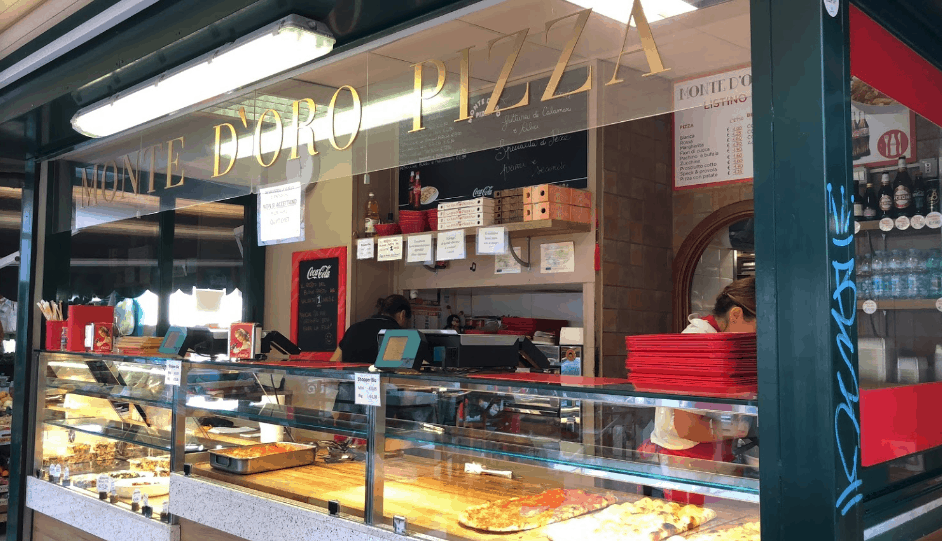 € | Street Food/Market | Kids | Lunch Only
My office is situated a block from this market and I eat lunch here almost daily when I am in Rome. Mercato Monte D'oro is a tiny little lunch market and you'll find a pasta place front and center when you walk in.
Order a pasta dish off the menu which changes daily. Don't be surprised if the ladies at the counter remember your face the next day. They are the greatest.
Address: Largo Monte d'Oro, 95 | Hours: 11 am – 3 pm
Ristorante Ad Hoc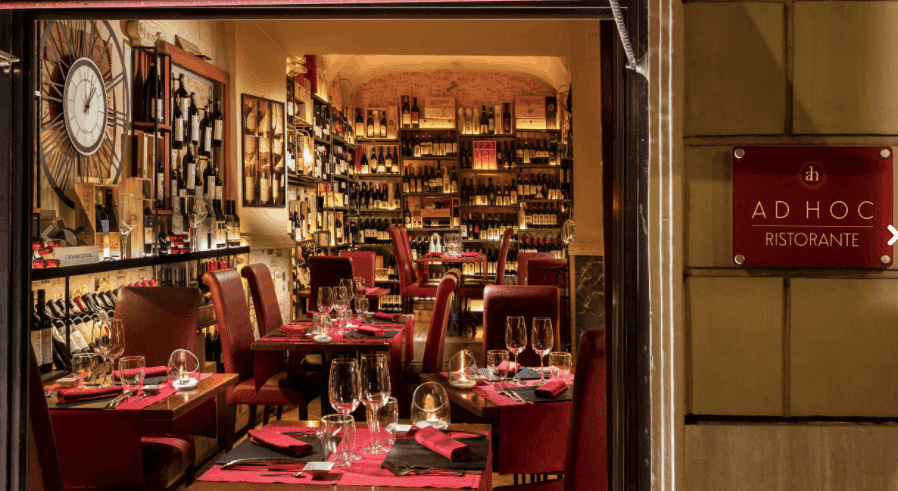 €€€ | Upscale Intimate
Do you love wine and cool restaurants? Ad Hoc is something you can definitely write home about. Enjoy a killer meal and an amazing bottle of wine in a super intimate setting.
The name defines the menu. Often changing with variations. The dishes are artistic, clean, and delicious. You can't say too much or too little about this place. Make a reservation for the cabana room.
Address: Via di Ripetta, 43
Hours: Daily 6:30 – 10:30 pm
Terrazza Borromini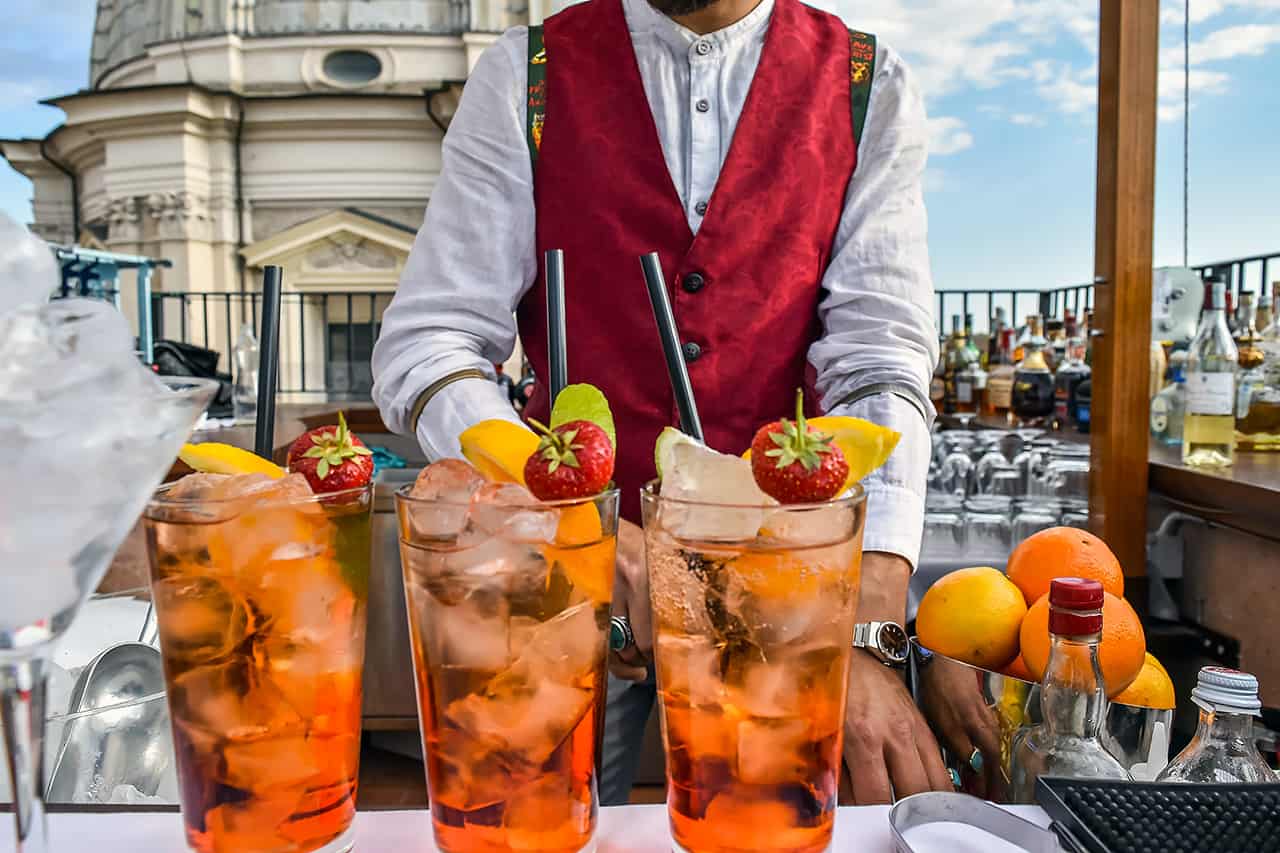 €€€€ | Upscale Dining | Outdoor Rooftop Seating Piazza Navona
If you don't want to sit in Piazza Navona, why not sit ON Piazza Navona? Terrazza Borromini translates to Borromini's Terrace. And it is just that.
An amazing terrace overlooking Piazza Navona that feels practically tucked into the Church of Saint Agatha in Agony. If you twirl your pasta incorrectly the sauce could splatter and stain the church its that close.
The food is good and you'll get incredible service. The bill will reflect the experience. I would eat here on a special trip. Great place for a proposal or anniversary trip. If you're in Rome on business it would be the place to take clients.
Address: Piazza Navona, 44 | Hours: Daily Noon – Midnight
Retrobottega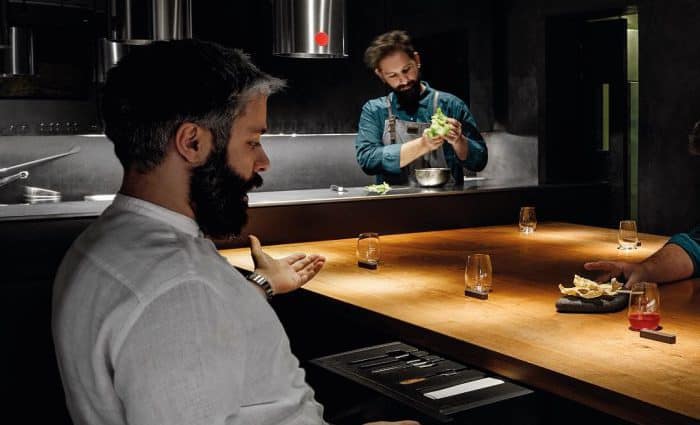 €€ – €€€ | Adventurous
This group of shops and restaurants are owned and operated by a few chefs with Michelin star backgrounds. However, you won't get Michelin star prices here. Definitely more expensive than your average meal but really cool and worth the money.
The ambiance of the restaurant is super modern with an open kitchen and prep which makes it the most creative place to eat on my list of the best restaurants near Piazza Navona. Come here for lunch or dinner with a big appetite and an open mind. Reservations are recommended.
Address: Via della Stelletta, 4
Hours: Tues – Sunday Noon – 11:30 pm
Tours of Pompeii & Amalfi Coast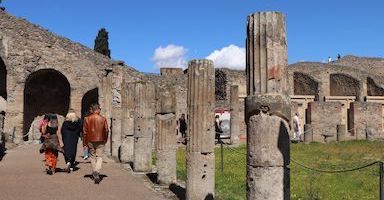 Best Selling Tour
Rome to Pompeii Day Trip with Stunning Sorrento
Join us on an adventure from Rome to Pompeii and stunning Sorrento with comfortable, round-trip transportation. Skip the line access with an expert guide and make the most of your time in Italy and leave all the details to us. All you have to do is enjoy yourself!





See Prices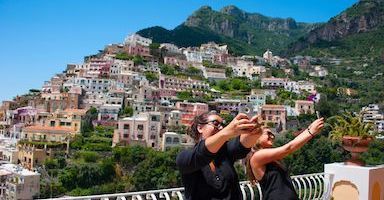 Amazing Experience
Pompeii and Amalfi Coast Tours
There are many options for your trip to the Amalfi Coast, whether you're taking a full trip or just a day trip from Rome. One of the best archeological sites on earth, Pompeii was destroyed by Mount Vesuvius in 79 AD. The combination of plunging cliffs, history, and charm make the Amalfi Coast one of our favorite places in Italy.





See Prices
Ai Tre Scalini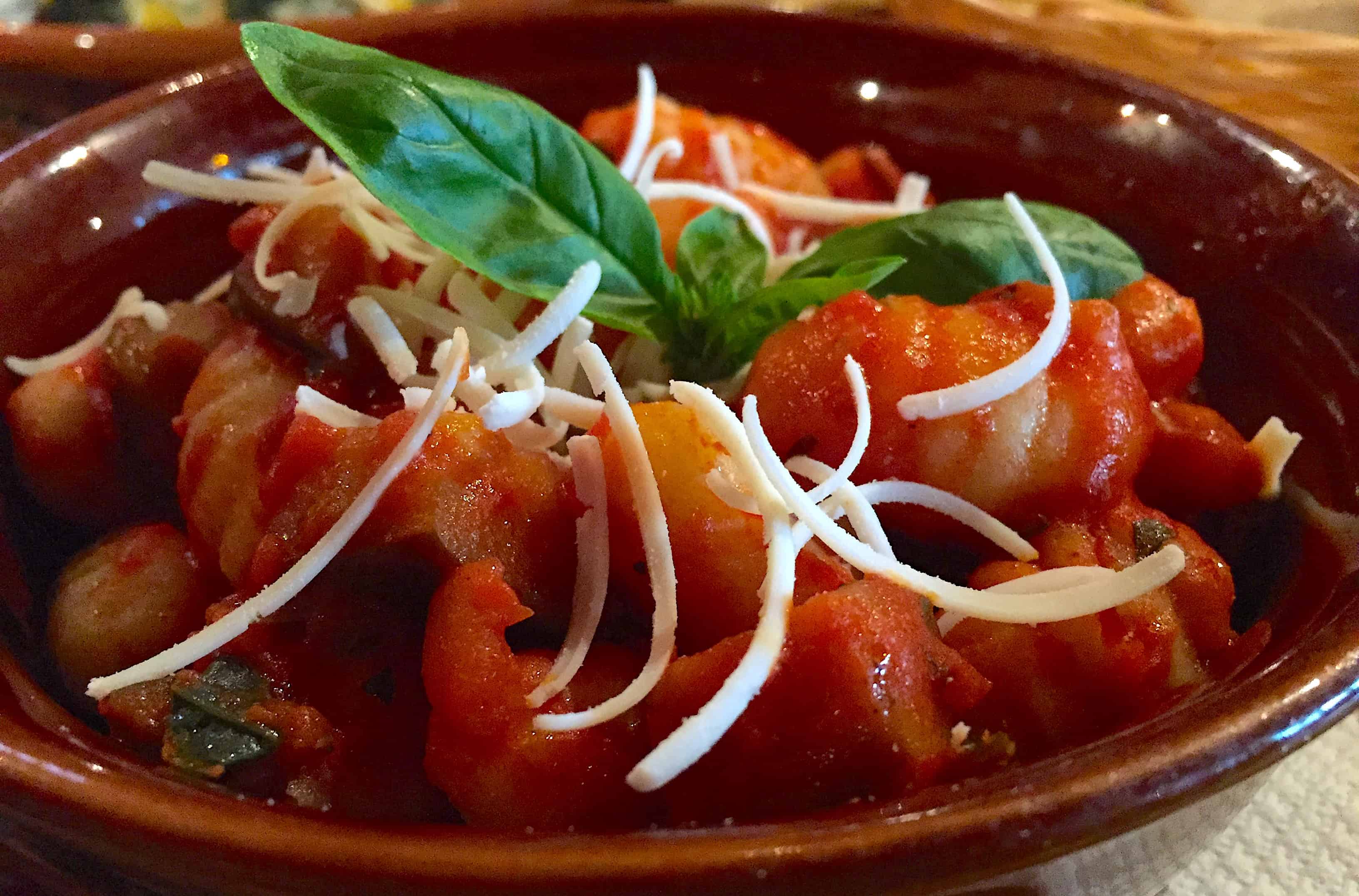 €€ | Casual | Kids
I was introduced to Ai Tre Scalini on the first night that I moved to Rome full-time. If I was that lucky, you can be too!
This is an awesome little enoteca/restaurant that serves a ton of great wine by the glass as well as a rotating menu of seasonal dishes.
If its lunchtime and I am in Monti (the neighborhood near the Colosseum) I am going to eat here. It is the perfect lunch spot for those who don't have plans for the rest of the day. Eat lunch and drink you're way to dinner.
Address: Via Panisperna, 251 | Phone: +39 06 4890 7495
Hours: Daily Noon – 1am
Cuoco & Camicia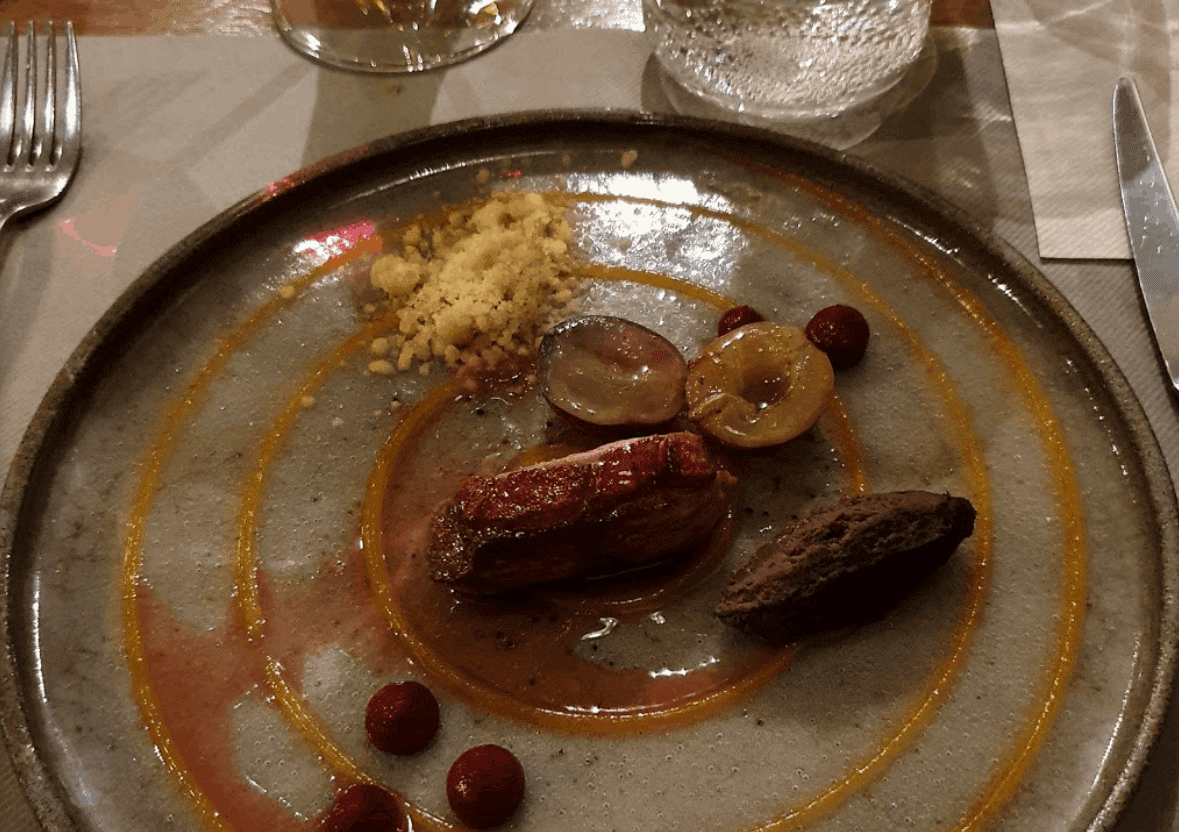 €€ | Casual Italian | Outdoor Seating
This is a great little back-alley place to try if you have some time to sit down and have a glass of wine with your meal. They have a great menu full of colorful dishes and outdoor seating. They offer really creative Italian food from all over the peninsula. It is a great way to feel like you're getting a Michelin star meal without the price-tag. Great if you want to take a special someone out and still have enough money to fly home.
It is tucked far enough away from busy Via Cavour that you won't be trampled by street traffic and close enough to Cavour metro station that you could easily get to your next destination.
Address: Via di Monte Polacco, 2/4 | Phone: +39 06 8892 2987 | Hours: 7:30 – 11pm
Da Gino al Parlamento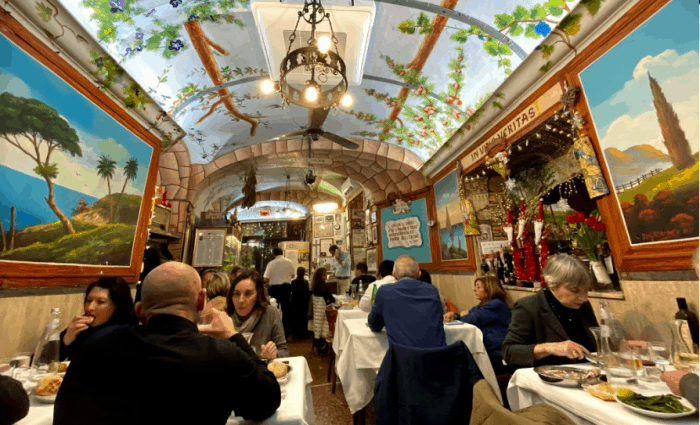 €€ | Casual | Kids
I would describe this as tacky-delicious. The restaurant is decorated as you'd expect an Italian restaurant in your home country to decorate, but it is in Italy.
Where they lack in decor, they make up in food and prices. This little gem right in the center is always crowded and has really good food. It is also packed with Italian professionals that come here for lunch. You probably won't see as many locals at dinner since they probably don't live in the area but know that this place is loved by local business people.
Address:Vicolo Rosini, 4| Hours: Mon-Sat 1 – 3pm & 8 – 11 pm | Phone: +39 06 687 3434
Ristorante La Tavernetta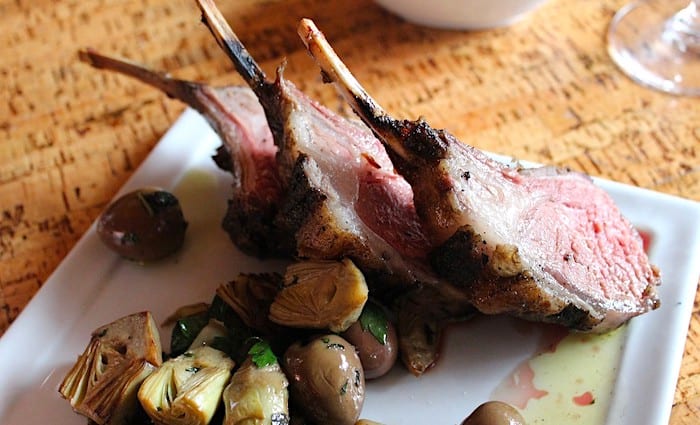 €€-€€€ | Casual | A Few Tables Outside | RSVP
Ristorante La Tavernetta 48 lies tucked away within the heart of Rome but is extremely worth seeking out. Go with their mussels in wine, herbs and chorizo, or the grilled lamb chops. You will understand after you eat here why this is one of the best restaurants near the Pantheon.
Ristorante La Tavernetta 48 is known for its excellent value and great attention to detail. The central air conditioning makes for a comfortable atmosphere, especially in the dreadfully humid summer months. Make a reservation – this is a dining experience you won't want to miss.
Address:Via Degli Spagnoli | Hours: Mon-Sun 12pm-3pm, 7-11pm | Phone: +39 06 6819 2591
Piccolo Buco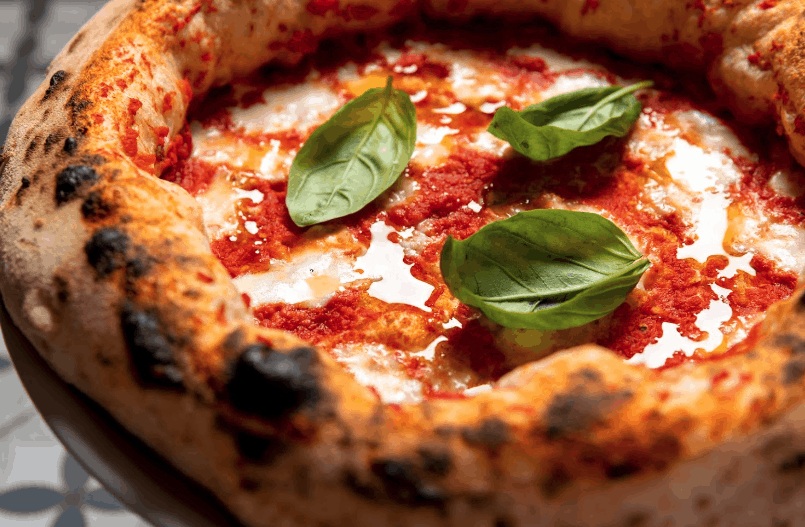 €€ | Casual | Kids
The name of this restaurant is the small hole which is similar to the English saying "Hole in the wall". The pizza is anything but that.
The restaurant is run by Romans but to me the pizza resembles a Napoletano style pizza with a thick crust. They cook it in an oven that is over a hundred years old. I don't know why that is important, but it always is. The owners are actually from the Trevi Fountain area, which is rare because nobody lives there, and have saved us all from tourist trap armageddon.
This is my number 1 Trevi Fountain pick for a great, cheap, and fun meal.
Address: Via del Lavatore, 91| Hours: 12 – 3pm Thurs – Sunday & 6:30 – 11 pm Tues – Sunday
I Sofà Bar Restaurant & Roof Terrace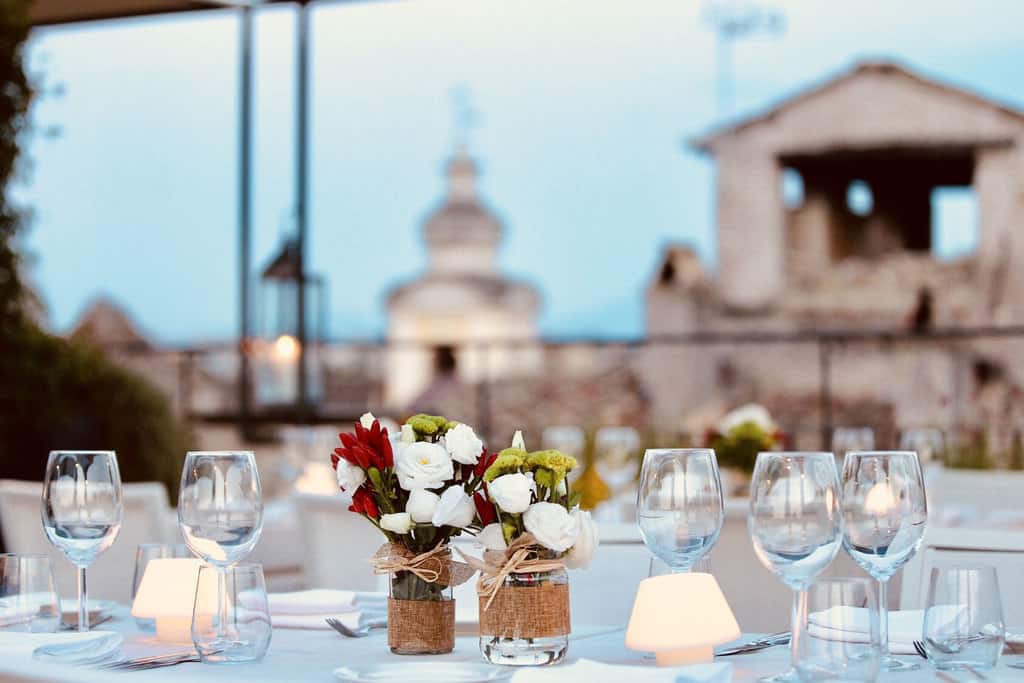 €€€ | Rooftop Dining
Located on top of Hotel Indigo, Sofà Bar Restaurant is simply cool. They have a great rooftop terrace with tons of seating. The rooftop is just high enough where all you can see is a sea of terracotta roofs and ceilings of the city. Something the average tourist never gets to see.
The food is great and the prices are great (volume-wise). It is a cool place to impress your date or travel companion.
Address: Via Giulia 62 | Hours: Tues – Sun 7:30 – 10pm | RSVP
Assunta Madre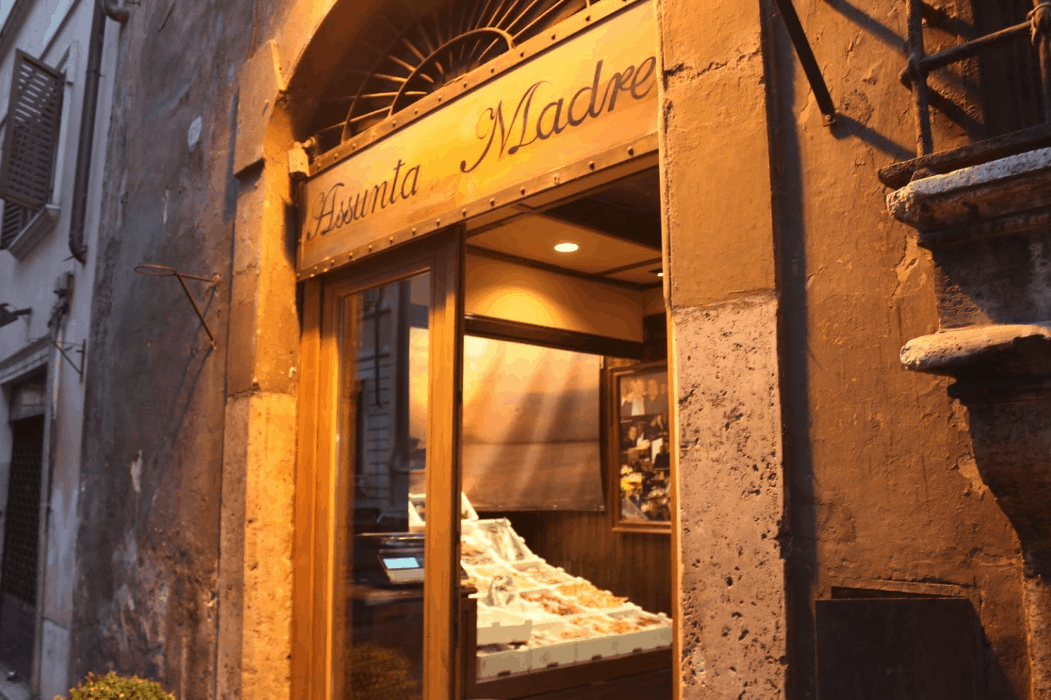 €€€€ | Contemporary Roman | Outdoor Patio | Seafood
What a restaurant. Assunta Madre sits on Via Giulia, arguably Rome's most prestigious street loved by locals. It is in the center but somehow always quiet. The restaurant, which serves mostly seafood, is known for its always fresh array of fish sitting in the doorway.
Will you find tourists here? Nope. What you will find is amazing seafood and Rome's top elites dining here nightly. Favorited by stars like Francesco Totti and Italian movie stars and singers. They go for seafood and ambiance.
You could easily spend 150€ per person if you start drinking great wine and eating oysters but you also could have a nice meal for 50€ to 60€ here. If you are traveling with a group of fun people with some change to spare, this is the place.
Address: Via Giulia, 14 | Hours: 7 pm – Midnight | RSVP
Giulia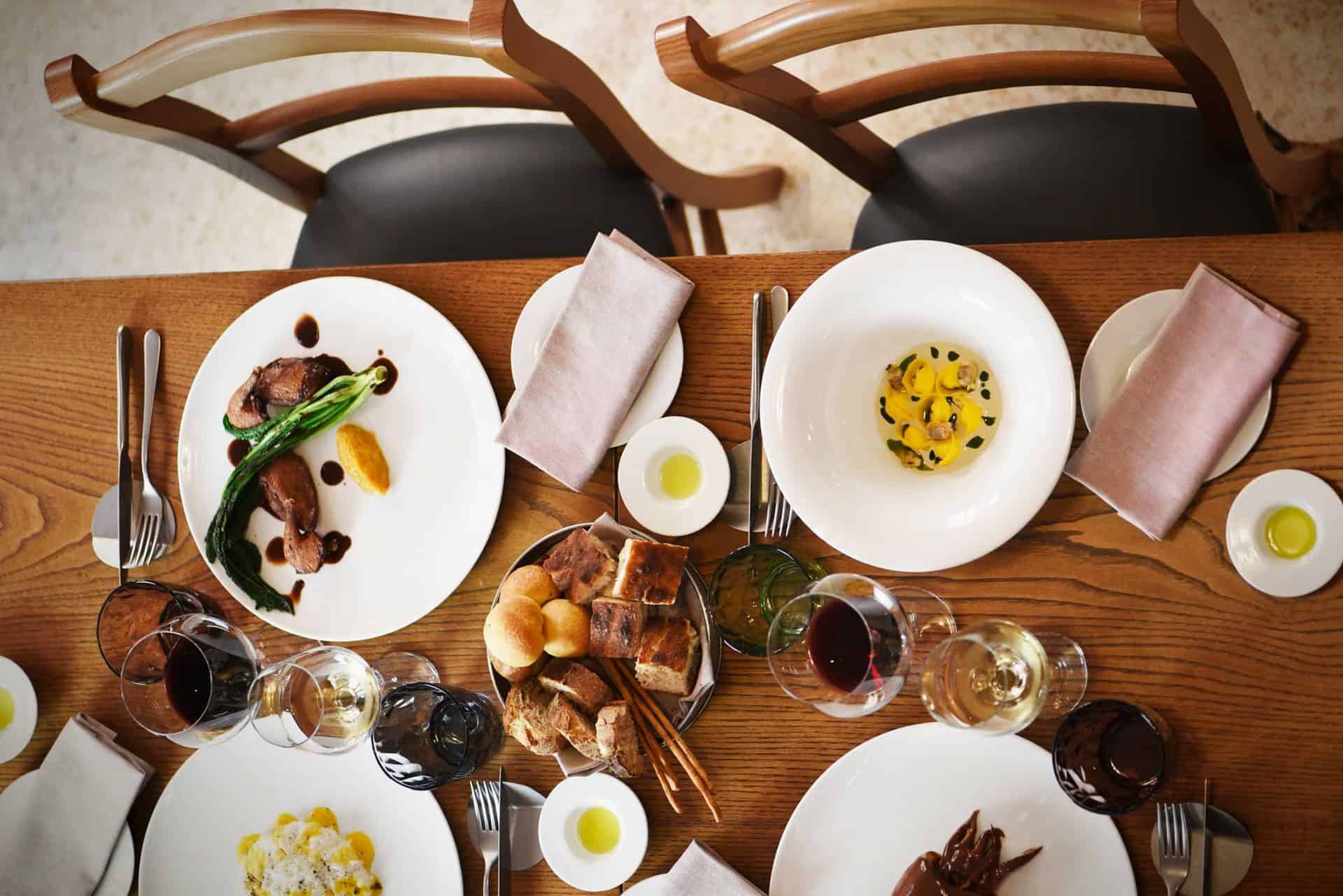 €€ – €€€ | Upscale Gourmet
In the summer, this bar/restaurant opens up to the end of Via Giulia and the bar is beautiful. They have excellent reviews online and prices appear to be pretty reasonable. Stop by for a drink around 6ish and you'll probably sit down for dinner.
You can dress up or go casual. It is right on the border of Trastevere on the Campo de' Fiori side of the river. Footsteps from Ponte Sisto. Go for the environment and stay for the food.
Address: Lungotevere dei Tebaldi 4 | 06 9555 2086 | Hours: 6:00p.m.– 2a.m. | RSVP
Tiramisù Zum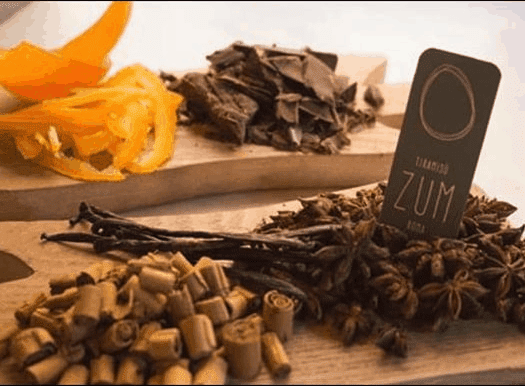 € | Coffee & Desert | Kids
This little takeout dessert shop is trying to take a run at Pompi for best tiramisu in Rome and it is doing pretty well. The name ZUM sounds like something from the far east, but don't be caught off guard. It stands for Zucchero, Uva & Mascarpone (Sugar, egg, and Mascarpone) which are the three foundational ingredients to great tiramisù
In all fairness, the deserts are less traditional and more innovative. You can get great coffee and tiramisu here. They have great pastries as well. They have a tiramisu bar and a few seats to sit down and enjoy your dessert before you are back on the road.
Address: Piazza del Teatro di Pompeo, 20 | Hours: 11:30 am – 11 pm (Closed Sunday. Open until 1 am Fri & Sat)
Le Mani in Pasta
€€€ | Upscale
Rightfully translated as "Hands in the Pasta," Le Mani in Pasta is one the best restaurants to try in Trastevere. Actually, this must be one of the best restaurants in Rome! Each of their mouth-watering dishes is unlike anything else you will try in Rome.
While this ristorante is famous for its fish, they also serve traditional Italian pasta and meats. Le Mani in Pasta has guests wanting to abandon their forks and eat with their hands because of their adventurous meals and tasty desserts. We recommend trying a classic Italian pasta dish, cacio e pepe.
If you trust the waiters, you might be in for the best meal of your life!
Address: Via Dei Genovesi 37, 00153 Rome, Italy | Phone: +39 06 5816017
Hours: Tues-Sun 12:30pm-3:00pm, 7:30pm-11:30pm (Closed Mondays) | RSVP
Antico Arco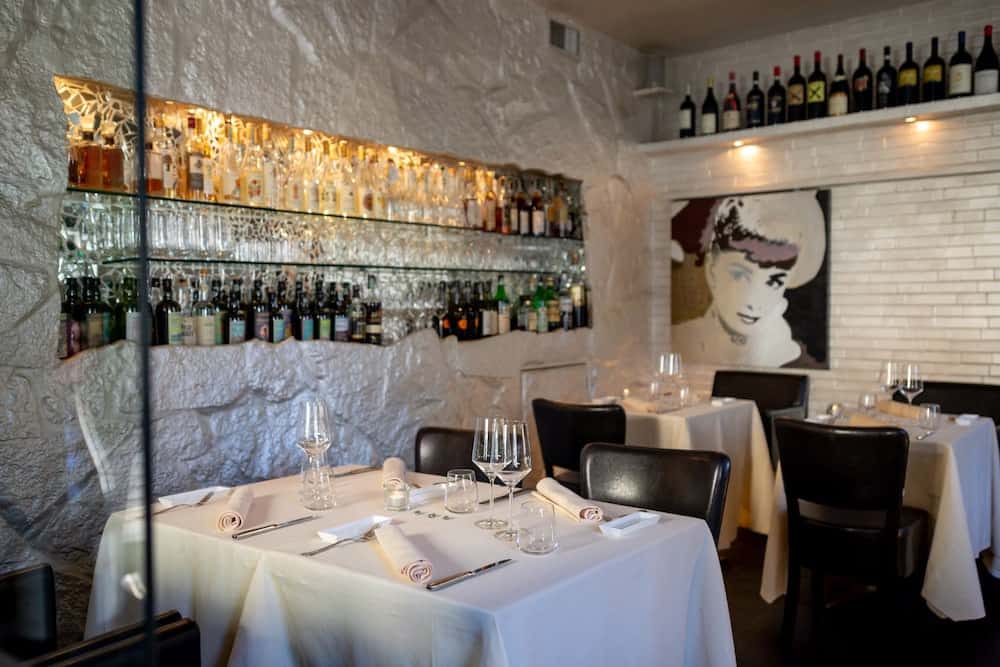 €€€| Fine Dining | Some Outdoor Seating
This restaurant arguably sits on the border of Trastevere and Monteverde. The restaurants have earned a Michelin Plate due to its fantastic dishes and presentation. It is unlikely you will see another visitor in this restaurant as it is a local favorite for those who truly love to eat.
You'll want to take a taxi up unless you're looking to be really hungry by the time you reach the top of Gianicolo. Walking down is definitely an option as you'll pass by Acqua Paola and into Trastevere.
Address: Piazza di S. Calisto, 5| Phone: +39 06 581 5378
Hours: 11 am – 1 am | RSVP
Al Pompiere
€€ | Family Friendly | Traditional Jewish-Roman Cuisine
Traditional Jewish-Roman cuisine and a cool atmosphere makes Pompiere a contender for your Jewish Ghetto lunch or dinner. It is a little more low-key than Nonna Betta or Sora Margherita which may make it a better choice for those who don't want the hustle and bustle.
Address: Via di S. Maria de' Calderari, 38
Hours: 12:30 – 3 pm | 7 – 11pm | Closed Tuesday & Sunday Lunch Only
Piperno
€€€ | Jewish-Roman Cuisine | Outdoor Seating
If you are looking for a more elegant lunch or dinner and possibly to sit outside, Piperno is great. It is considered "high-end" but not over-priced. The food is possibly the best quality Jewish cuisine in Rome as higher prices normally signal higher quality ingredients.
You can sit inside our outside and be waited on by professional white-jack waiters at this lovely jewel in the Jewish Ghetto. It is an old-school formal experience that will likely be added to your long-term memories of Rome!
Address: Via Monte dè Cenci, 9
Hours: Noon – 2:15pm W, Th, Sat, S | 7:45 -10:30 pm Tues – Sat
Top Colosseum Tours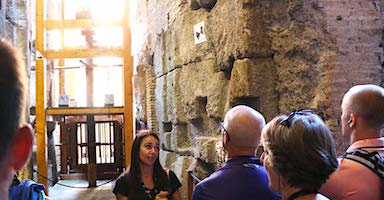 Best Seller
Colosseum Underground Tour with Roman Forum and Palatine Hill
This is our most popular Colosseum tour due to the incredible access to non-public areas like the underground chambers. All admissions are included and it is lead by an English speaking licensed guided and Colosseum expert.





See Prices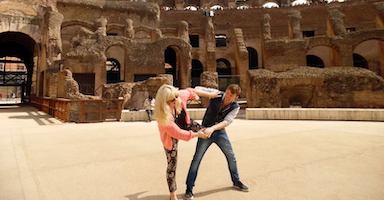 Best Seller
Privileged Entrance Arena Floor Colosseum Tour with Roman Forum
You'll enter the Colosseum through the back door entrance avoiding lines and crowds which is ideal! You'll step through the Gate of Death and your English speaking Colosseum guide will bring the stories to life. Next, on to the Roman Forum. All admissions are included.





See Prices