Heading to Barcelona and unsure where to stay? We get it. Often, finding a great hotel at a great price in the right area is difficult and stressful. Don't worry because we've created a guide of the best areas to choose from and the best hotels in multiple price ranges in Barcelona. Enjoy!
---
Pro Tip: Bookmark this article and our page dedicated to planning your trip to Barcelona in your internet browser. This way you can circle back to it while you plan. Also, check out our tours in Barcelona. They have thousands of five-star reviews from customers that loved our tour guides.
Where to Stay and the Best Hotels in Barcelona
Barcelona is an amazing city so we can see why you'd want to visit. The biggest challenge of visiting a new city is where do you stay? Selecting the perfect area can make or break a trip. We want to make it easier for you to decide on an area so you enjoy your trip and return soon.
That is why we've written this article on the best areas in Barcelona and even linked to the best hotels in each area. Hopefully, our content makes planning your trip a lot easier! If it does, you can thank us by checking out our Barcelona small group & private tours. We've received 10s of thousands of 5-star reviews from happy customers which is why customers keep coming back!
How this article works: We list out neighborhoods and areas that we recommend for visitors and explain three things:
Why we love that neighborhood.
What attractions are close by
Which hotels are the best to consider with links
You may now be the best prepared of the 8 million international visitors (City Council statistics) welcomed into Barcelona each year!
Bari Gothic Quarter (Ciutat Vella)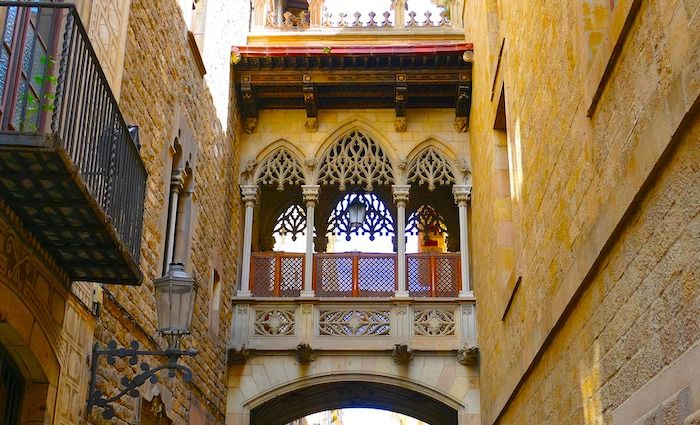 The Gothic Quarter of Barcelona is arguably the most desirable area to stay in the city which is why it gets so much foot traffic. It's close to many of Barcelona's most central attractions has tons of great restaurants--another reason why people love it. Bari Gothic shares La Rambla with its neighbor to the south El Raval (below), which is a massive pedestrian street with shops and restaurants.
It is my personal favorite area to hang out in Barcelona during the day because of all the action. It is a very desirable area which means it will come with a price premium but Barcelona is far less expensive than the likes of Paris or Rome.
I would probably stay in l'Eixample below and walk into the Gothic Quarter during the day to sightsee if I were in Barcelona with my wife and kids. If I were to travel with my wife, Bari Gothic would be top of my list as we like to shop and go out for drinks at night. The area has some very cool hotels which is why many travelers have the area on the top of their list but beware as the area can be a bit seedy at night.
Why I Love the Bari Gothic:
Amazing Historic Feel
Great Restaurants & Nightlife
Great for Younger Crowds
Close to Beaches of Barceloneta
Top Attractions in Bari Gothic:
La Rambla (Shared with El Raval)
Barcelona Cathedral
Picasso Museum
Citadel Park
Placa Reial
Best Hotels in Barcelona's Bari Gothic Neighborhood:
El Raval (Ciutat Vella)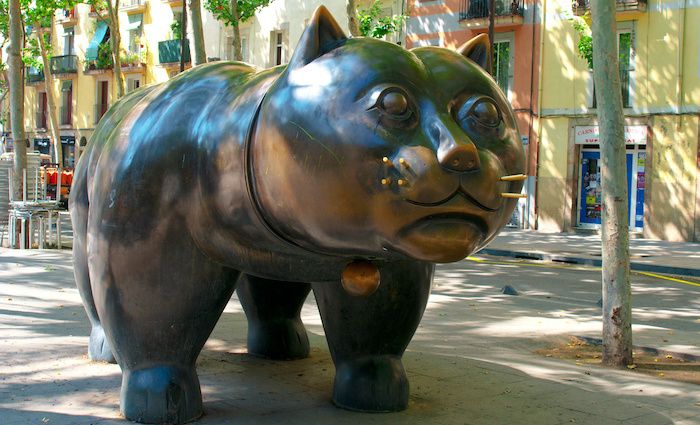 El Raval, like Bari Gothic, is in the thick of things. Great for younger travelers, couples, and the more adventurous. If you like to party and are not bothered by the noise then this is definitely for you. Remember, your hotel may have good soundproofing so you may want to check with them before booking. It is not loud everywhere in this area but you can never be too sure.
Why I Love the El Raval:
Great Nightlife
Close to Bari Gothic
Great Restaurant Scene
Close to Beaches of Barceloneta
Top Attractions in El Raval:
La Rambla (Shared with Bari Gothic)
El Gatto de Bottaro
La Boqueria Food Market
Bar Marsella (Hemingway & Picasso loved this bar – opened in 1820)
Best Hotels in Barcelona's El Raval Neighborhood:
Barcelonetta (Ciutat Vella)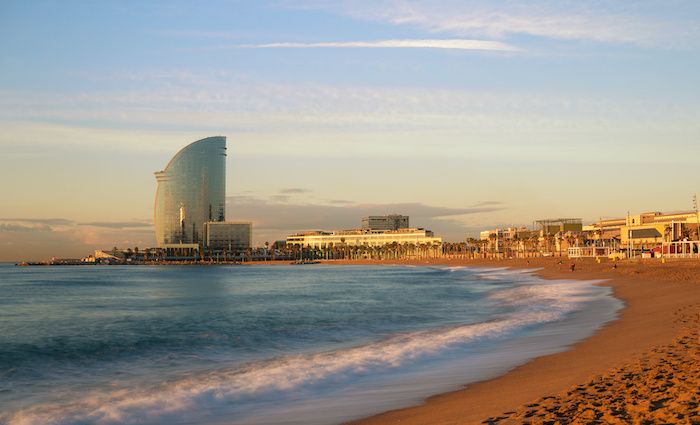 Why I Love the Barcelonetta:
Beaches!
Barcelona Harbor
Great Sea-views
Tons of Clubs & Nightlife
Top Attractions in Barcelonetta:
The Beach
Christopher Columbus Statue
Best Hotels in Barcelona's Barcelonetta Neighborhood:
L'Eixample (Passeig de Gràcia)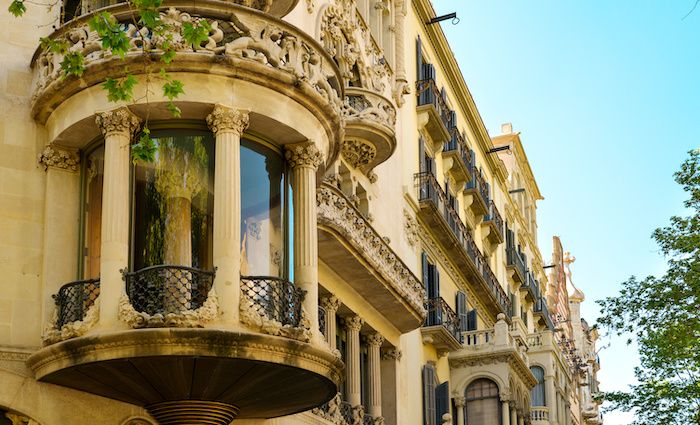 If I am headed to Barcelona with my family, I will probably stay in L'Eixample. The entire area is nice and there are some super posh pockets. It is far enough from Ciutat Vella to not be bothered by the party animals but close enough if we want to explore during the day by foot.
The area is massive so saying, "You should stay in l'Eixample" is like saying, "you should stay in Barcelona." I am referring mostly to the area surrounding Passeig de Gràcia between Plaça de Catalunya and Plaça Cinc d'Oros.
Why I Love the L'Eixample:
Slightly more low-key than Ciutat Vella (Family Friendly)
Passeig de Gracia Shopping!
Upscale & Spacious Hotels
Clean with Beautiful Architecture
Top Attractions in L'Eixample:
Casa Milà
Casa Batllò
Sagrada Familia
Best Hotels in Barcelona's L'Eixample Neighborhood: