Are you planning to visit Amsterdam but don't know if you should take a tour or not? In this guide, we cover all the best tours of Amsterdam to take this year and why we love them so much.
---
Pro Tip: Planning your trip to Amsterdam? Bookmark this post in your browser so you can easily find it when you're in the city. Check out our guide to Amsterdam for more planning resources, our best Amsterdam tours for a memorable trip, and the top things to do in Amsterdam.
Should You Book One of the Best Tours of Amsterdam?
---
The short answer is yes. But why?
Amsterdam is a city that has a lot to offer and even more to explore! The food and drink scene is fantastic. Indonesian and Sumerian influences highlight the Netherlands' imperial past, mingling with class local dishes like salted Herring. There are over forty-five miles of canals and three-hundred-and-twenty miles of cycle lanes. So, it's no surprise to find that canal cruises and cycling tours feature heavily on this list.
On top of that, there is the Anne Frank Museum and two world-class art museums in the form of the Rijksmuseum and the Van Gogh Museum. There is much more to see and do than most people first expect. A guided tour can make sure you don't miss any vital sites, so be sure to check out our best tours of Amsterdam below.
---
The Top 8 Best Tours of Amsterdam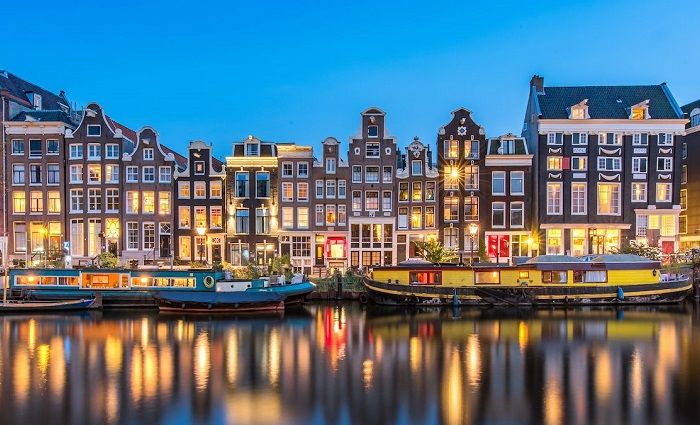 Find the best places to stay
Where To Stay in Amsterdam
Amsterdam is a vast city with many areas to stay in, including beyond the downtown area. Choose a hotel near the top things you want to see in this beautiful old city.