The world-class Rijksmuseum is the Netherlands' national museum and home to many of the Dutch Golden Age's masterpieces. If you're planning to visit and wondering if a Rijksmuseum tour is worth it, you're in the right place. In this article, find out why it's worth taking a tour, what to expect, and which tour may be right for you.
---
Pro Tip: It's easier to organize your trip when you have all your resources in one place. Bookmark this post along with our guide to Amsterdam for more planning resources, our best Amsterdam tours for a memorable trip, and the top things to do in Amsterdam.
What Does It Mean To "See the Rijksmuseum"?
The Rijksmuseum in Amsterdam contains one of the most important European collections of paintings and historical artifacts. It's home to the majority of influential paintings from the Dutch Golden Age and is is one of the most popular tourist attractions in the city.
It's a special place because you can see so many masterpieces in just one gallery. With four levels, the museum is an incredibly large complex. It houses a collection of over 8,000 pieces that tell the story of around 800 years of Dutch history. So, what does it mean to "see the Rijksmuseum"?
Visiting the Rijksmuseum and enjoying the experience to the fullest requires a fair amount of planning. It would take the best part of a day or two to cover the whole museum and you may not have that much time to spare. However, you can get away with seeing the highlights within 2 to 3 hours and leave with a much deeper appreciation for Dutch art history.
To really see the Rijksmuseum, joining a tour may be the best way to go—provided you find the right one for you. Different tours will cover different areas of interest. Read on to find out the best ways to explore this museum for you.
---
Not ready to book a tour? Find out how to visit the Rijksmuseum.
Areas of Interest
If this is your first time visiting the Rijksmuseum, we recommend sticking to the highlights for two main reasons. The first is time constraints. You likely won't have the time to take in every inch of the museum.
The second is a common issue for most when visiting art galleries: visual fatigue. You'll be exposed to a lot of stimuli. The Rijksmuseum building itself is a historic site with a lot of details to take in, even on the walls. It's also always packed with people, and all the different paintings will send your eye receptors into overdrive.
The museum building is divided into four main floors. You can also visit the gardens and adjacent galleries. On top of that, there's also a Michelin-star restaurant, café, and gift shop.
Each level is dedicated to specific highlights or periods in art history, so it should make them relatively easy to navigate. But do make sure you keep your floor plan handy. You can pick these up on arrival at the museum reception and ticket area.
You can purchase tickets for the guided tours individually, but we recommend deciding which areas you want to explore here. There are three main topics to consider for the highlights: the Dutch Golden Age collection, the modern masters, and the Asian pavilion.
The Dutch Golden Age
The majority of the highlights of the museum revolve around the Dutch great masters of the early modern period.
The second floor is entirely dedicated to them. Definitely, don't miss out on the Gallery of Honour. Here, you'll find masterpieces by the likes of Vermeer and Rembrandt.
This will lead you to the Night Watch Room, which exhibits one of the most iconic paintings in the collection. Also on the second floor, don't miss the beautiful setting of the Great Hall.
The Modern Masters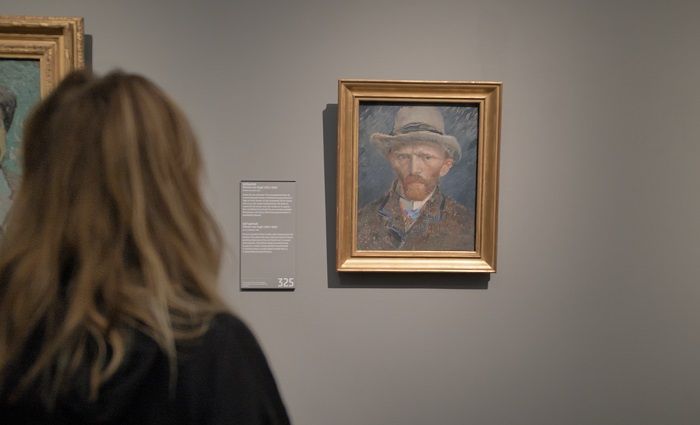 We would be surprised if you came all the way to the Netherlands and didn't want to see some Van Gogh.
If you head to the first floor, you'll be able to see one of his most famous self-portraits.
On this floor, you also have the impressive Waterloo Gallery. Here, you can explore Dutch heritage connected to the famous battle.
The Asian Pavilion
The building itself is stunning, thanks to the craftsmanship of famous Spanish architects Cruz y Ortiz. Also, the collection housed in this building contains first-class art from Asia, ranging from antiquity to the 21st century. On your way out of the pavilion, visit the garden where you'll also see some interesting sculptures.
Not ready to book a tour? Check out our Amsterdam Guide for more info.
Is A Guided Tour Of Rijksmuseum Worth It?
Short answer: Without hesitation, yes!
We're a tour company, so obviously we think guided tours are worth it—as long as it's the right tour with a small group and a great guide. That said, visiting a museum like the Rijksmuseum and getting the most from the experience is best done on a tour with an expert guide who knows the museum and art history.
Another important reason why a Rijksmuseum tour is worth it is the benefit of skipping the lines. This attraction has been among the top destinations not just in Amsterdam but in the Netherlands for the last two decades.
So, if you don't plan ahead, you may be disappointed. Here are a few reasons why we (and many of our customers) think a guided tour of the Rijksmuseum is really worth your time and money.
Great Tour Guides
Maintaining knowledge of every single artist, painting, and artistic movement is not an easy job. It's also not easy to acquire the technical knowledge necessary to appreciate some of the deeper complexities that make a specific painting or item in a collection special. To the untrained eye, something remarkable may seem ordinary.
That's why we have tour guides. They're there to help you understand the finer details of everything the Rijksmuseum has to offer. Besides, we can all agree that having someone who's passionate about history explain things to you, rather than just reading a caption or random article on the internet, makes for a much more enjoyable experience. Your guide will also love answering your questions and will help tailor the tour to your interests wherever possible.
History and Stories
Art history is quite a complex subject. A passionate guide with in-depth knowledge of the artists, their works and techniques, and the historical context will undoubtedly elevate your experience of this world-class museum.
They will help you see the paintings anew by grounding the works in history, describing how they were made, and entertaining you with behind-the-scenes stories. This is a huge reason why it's worth taking a Rijksmuseum tour.
The Complex Is Huge
In such a large museum full of important paintings and artifacts, you'll definitely want to get as much information as possible while also not getting lost, overwhelmed, or bored. You could definitely go it alone, but you'll gain a lot more in a shorter period of time on a guided tour.
Skip-The-Line Entry
At an attraction like the Rijksmuseum, where time is gold, no one wants to wait in long queues to get in. The more time you spend waiting, the less art and history you get to experience. Simple as that.
Thankfully, we've been in the tourism business for some time, and trusted tour operators like us can get access to skip-the-line tickets that make this whole process a lot smoother for you.
Small Groups
There is nothing worse than finding yourself in a huge museum complex and being pushed around trying to navigate hordes of people. It can make things rather uncomfortable, you could easily get lost, or worse still, you could give up on the whole visit.
For this reason, traveling in small groups is a great option. You'll always be safe and accounted for. Plus, you'll meet new like-minded people to share this experience with on holiday—definitely a bonus!
Not ready to book a tour? Check out our Amsterdam Guide for more info.
Most Popular Tours Of Rijksmuseum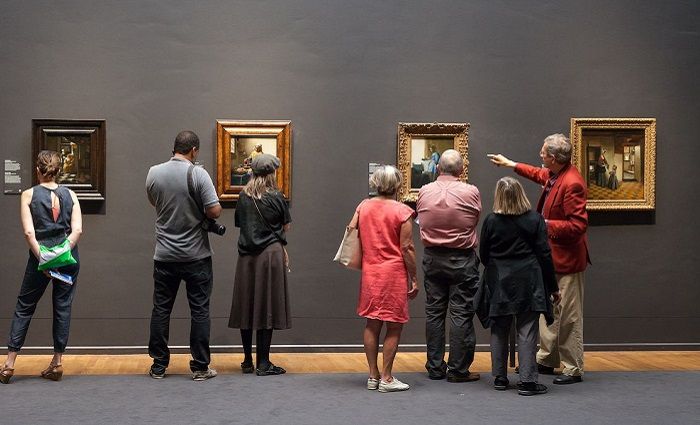 The Rijksmuseum tells the story of 800 years of Dutch history through its impressive collection of over 8,000 works of art. It's no wonder some visitors feel overwhelmed on their own.
Many may even leave without fully appreciating the breadth of history and the depth of storytelling represented on the grey walls of the Rijksmuseum. That's why we believe so strongly in taking museum tours and why you should take a Rijksmuseum tour, in particular. Here are our most popular tours:
Don't just look around the Rijksmuseum—really see the incredible artworks for the stories they tell about the artists and the periods in history that made them. Join your expert in art history for a guided tour of the most important artworks in the museum, an entertaining exploration of their subjects, and plenty of interesting behind-the-scenes details that really bring the art to life.
In this 2-hour small-group tour, you'll save time with skip-the-line tickets that get you past the crowds. You'll also enjoy a well-planned visit with a passionate guide who knows exactly what you need to see, where they are, and what interesting stories to share about them. It's a wonderful way to see the Rijksmuseum and get to know a bit more about Dutch culture on your trip to Amsterdam.
See tour itinerary, price, and description
Want to go even deeper into Dutch art and history than you can on a normal tour? A private tour is definitely for you. Join your expert guide for a 4-hour private tour of Amsterdam's two world-class museums: the Van Gogh Museum and Rijksmuseum.
On this VIP experience, you'll discover the works of the Dutch masters, take a close look at the life and art of Vincent Van Gogh, and have the opportunity to customize the tour to your group's interests. If you're an art history lover, this is for you!
See tour itinerary, price, and description
Not ready to book a tour? Find out how to visit the Rijksmuseum.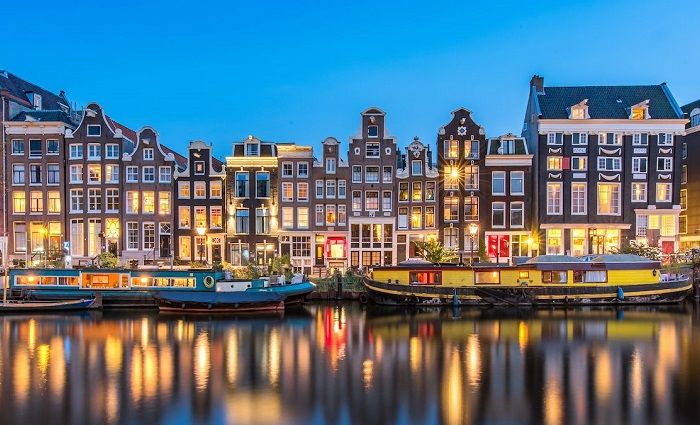 Find the best places to stay
Where To Stay in Amsterdam
Amsterdam is a vast city with many areas to stay in, including beyond the downtown area. Choose a hotel near the top things you want to see in this beautiful old city.