The city of Florence is small but full of wonders. Depending on your interests, budget and time flexibility, the amount of time you should spend in Florence can vary greatly. Below we have a few different multi-day itineraries to choose from based on your interests. Follow these guides to see all that Florence has to offer!
---
There are countless ways to spend your vacation in Florence. With these general itineraries, we hope to provide a fundamental outline of your vacation by recommending a couple of different sites and activities per day.
For history and art lovers, Florence is the place to be and three days in the city is perfect to check out all the Florentine wonders.
Day 1: Santa Maria del Fiore and the Baptistery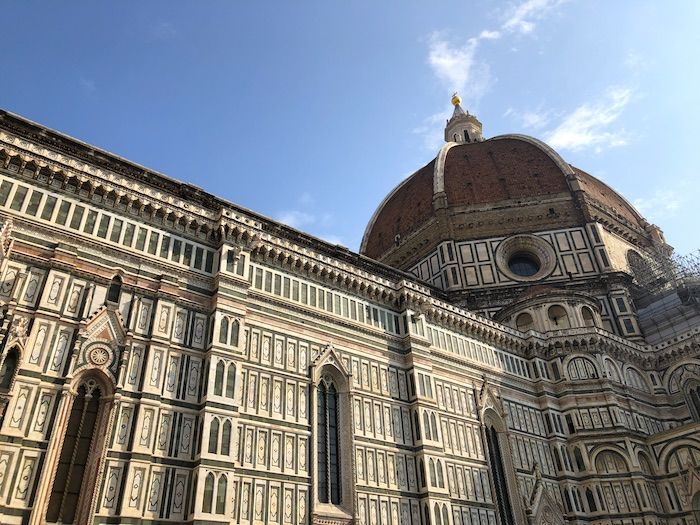 The first monument you should visit is Brunelleschi's Dome and the Santa Maria del Fiore church, also referred to as the Duomo. Climb up the dome and discover the brilliant work of the Italian architect. Once at the top of the 463-step climb, you will be able to admire Vasari's fresco, which mainly depicts the Last Judgement. You can then walk out and enjoy an incredible view of the city.
We then recommend taking time to explore the Baptistery, located right in front of the dome. Don't forget to enjoy and admire the three sets of bronze doors, carefully and artfully designed. As these sites are some of the most popular in the world, they can get crowded and lines can get long. We recommend purchasing tickets in advance and allowing a few hours to properly see the sites.
Day 2: the Uffizi and Accademia
As an art lover, you can't travel to Florence without visiting the Uffizi Gallery or entering the Accademia to see Michelangelo's David.
Step inside a beautiful historical museum that serves as the offices of Florentine magistrates in the sixteenth century. Today, the Uffizi Gallery is filled with timeless pieces from the stars of the Italian Renaissance; Botticelli, Caravaggio, Michelangelo and more.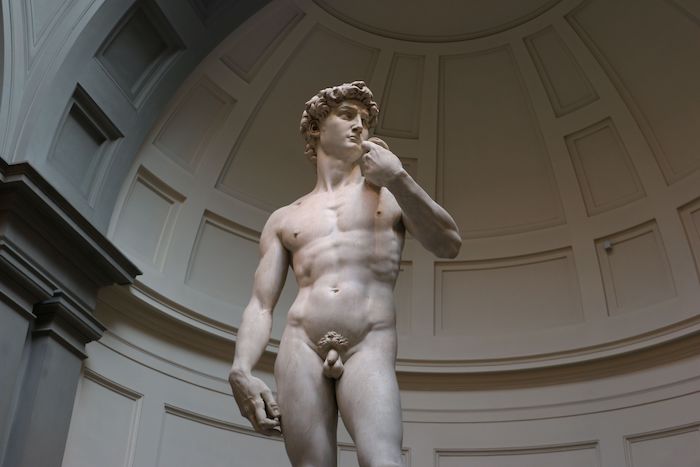 The second museum in Florence that you must visit the Accademia Gallery. The Galleria dell'Accademia houses one of the most acclaimed statues to date: the David. Take your time and marvel at this incredible and gigantic piece of art.
Although the David might be one of the gallery's most celebrated masterpieces, there are many more works of art to explore in the halls of this gallery.
Lines can get long for these museums, so we recommend reserving your tickets in advance, or booking a skip-the-line guided tour. Check out our Uffizi Gallery and Accademia tour options.
Day 3: Boboli's gardens and Palazzo Pitti
On the final day in Florence, check out some wonders on the other side of the Arno river.
For starters, a visit to the Boboli's gardens could be a good idea. This place still maintains its old charm and beauty and, of course, architecture. Take a stroll and admire wonderful fountains and flower selections. Check out our blog to see what other parks in Florence are perfect for an afternoon picnic!
Once that you have finished your garden exploration, you might want to take a look at Palazzo Pitti. This palace, where you can still observe ancient decors and artworks, has been the main residence for some members of the Medici family. Today, it can be considered a melting pot of ancient and modern art.
Florentine Foodie
It is well known that one thing not to miss while in Italy is food. Tuscany is a region where quality products are always available. If your trip to Florence revolves around food, we recommend spending at least two full days to get a full taste of the city.
Day 1: Florentine bistros and city exploration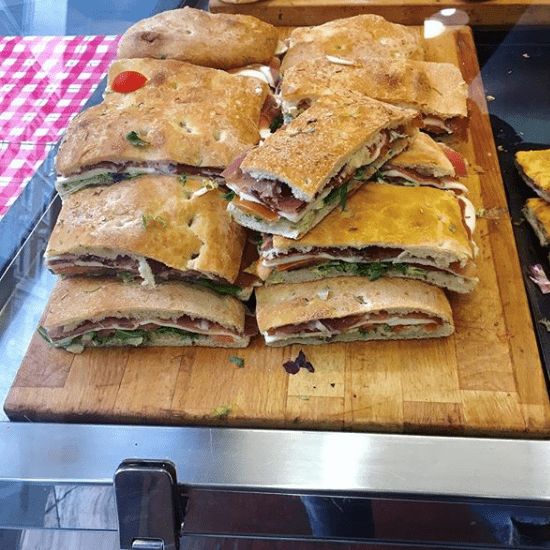 You might begin the tour by wandering in the city center and noticing one thing: the city is fulfilled with small "bistro" where you can enjoy some good wine, ham, and local cheese.
Take a moment for yourself, appreciate these products from the Florentine countryside and don't forget to order a glass of red wine with them!
Visiting All'antico Vinaio is almost mandatory while in Florence and you can try it both for lunch and dinner. At Antico Vinaio, you can taste the renowned "schiacciata" for lunch or enjoy the restaurant at night, but don't forget to make your reservation for the restaurant.
Day 2: Florentine steak and wine
If you want to try the best that Tuscan wine has to offer, you are in the right place. Many vineyards surround the city and you can visit some for an insider look at how wine is made. Transportation out to the rolling hills of Tuscany can get a little tricky, so check out our Wine Tour from Florence for wine tastings, lunch, and transportation all included.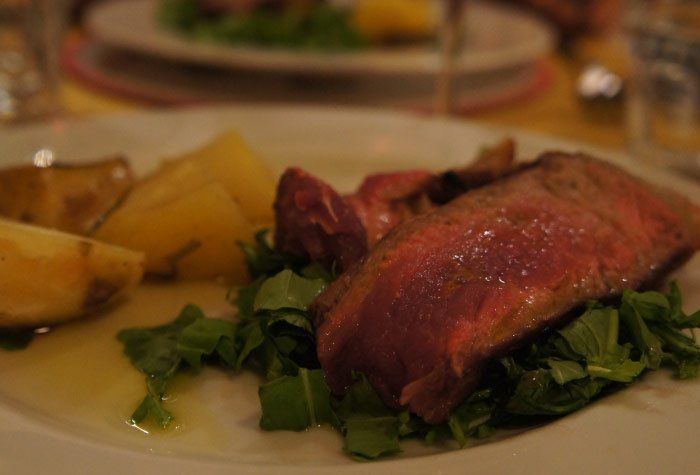 Are you a fan of steak? Then you must try Florentine steak. This plate requires bravery, but you have to try it once in the city. Served in almost every restaurant in Florence, it is just slightly cooked, very soft, and simply delicious!
You can share it or eat it on your own, but don't try to ask for it differently prepared, the tradition has to be respected. Of course, don't forget to enjoy a good glass of Tuscan red wine with the meat and you will be eating like a Florentine local.
If you want to fully live the Florentine food experience, don't forget to check out our Florence Food Tour. The best restaurants are waiting for you!
Shopping Enthusiasts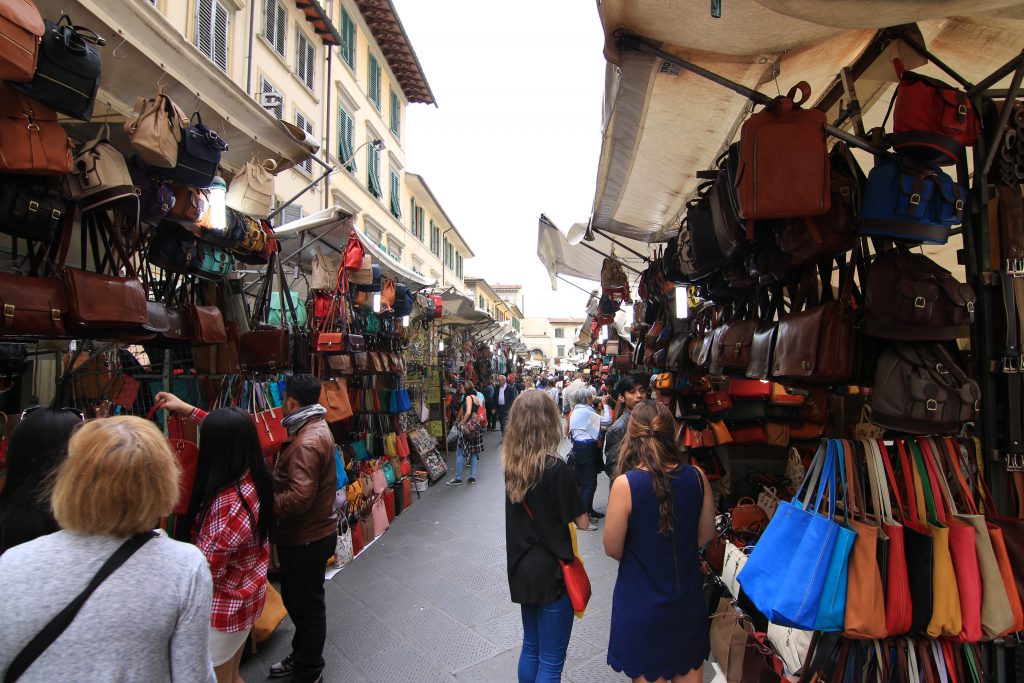 If your vacation is about treating yourself, we recommend two days in Florence. This way, you can dedicate an entire day to shopping, as well as another day to explore the city.
Leather is Florence's most popular commodity; therefore, you should spend some time becoming familiar with its smell and texture. The Leather Market, otherwise known as the outdoor part of the San Lorenzo Market, houses hundreds of shops and authentic Florence leather designs. Enjoy shopping and learning more about the creation of leather!
Many small shops can hide wonders and unique pieces. Don't hesitate, go check them out!
---
Ready to visit Florence yet? If you want to enjoy some art, fashion and good food, this is the city that you can't miss. Take a look at all the Florence tour options we have to offer!