Épernay is one of the best towns to stay in if you want to visit the Champagne Region. While the town isn't that big, there are some things you need to think about before booking. In this guide, we'll give you the info you need in order to decide where to stay in Épernay.
---
What You Need To Know
Épernay is more of a small town than a city, and you can easily visit the city center's main attractions in a day. What sets this town apart, though, is its incredible connection to champagne. If you enjoy tasting champagne, touring cellars, or admiring vineyard views, you'll likely want to extend your time here into an overnight stay. That's part of what makes it a great day trip from Paris.
In this article, I'll cover the two main parts of town you should think about staying in (the City Center and the Avenue de Champagne) and give you some suggestions for countryside getaways. Let's dive into where to stay in Épernay for your upcoming weekend trip.
Our Partnership with Booking.com. If you like our content, please book by clicking on our Booking.com links. The price is the same for you and we get a small commission that helps support our helpful blog content. We've partnered with Booking.com because they have the most options, great prices, and a solid loyalty program.
Where to stay in Épernay, France (Champagne)
Staying in Épernay guarantees you a small French town experience coupled with fancy champagne tasting, so you'll get the best of both worlds. To make things a bit easier, we broke down the town of Épernay into a few areas you could consider.
In the City Center
The city center is referred to as the centre-ville in France. Épernay's centre-ville is easily walkable and has a nice, small-town feel to it. This is the neighborhood to stay in if you want to be close to restaurants, shopping, and major attractions.
Why I love the Centre-Ville
Easy to find a place to eat
Close to the church and town hall
It's a city center that's not too crowded
Attractions in the Centre-Ville
City Hall
Shopping
Église Notre-Dame (church)
Best Restaurants in the Centre-Ville
Check out our article on the 10 Best Restaurants in Épernay. Then, bookmark it in your browser so you can circle back to it!
Best Hotels in the Centre-Ville
Au Jeu de Paume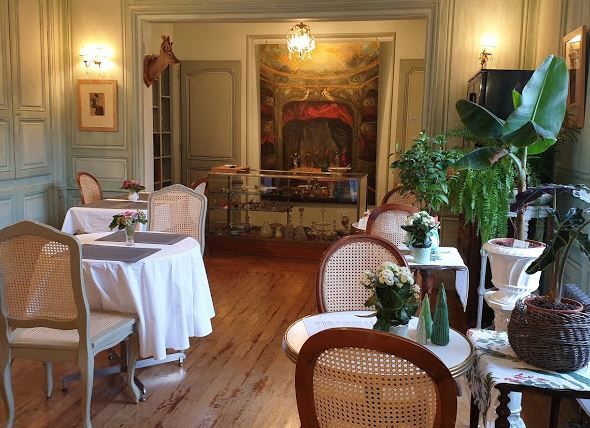 €€€ | B&B | Charm & Personality
A bed and breakfast is set in an 18th-century building which is one of the oldest in Épernay. The hosts are passionate about paintings and have decorated the interior with incredible personal touches. One of our favorite options in the city by far!
ibis Epernay Centre Ville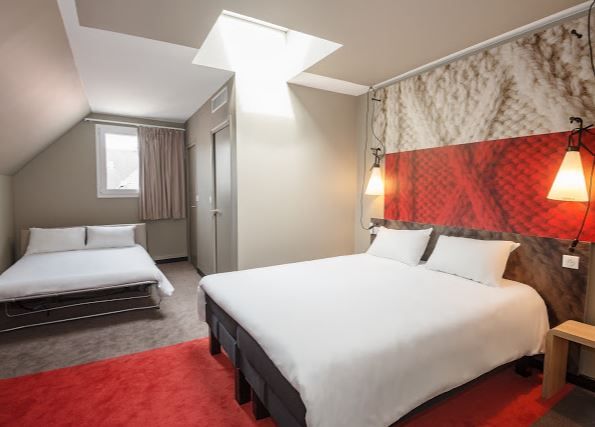 €€ | Comfortable | Good Value
A standard, clean and comfortable hotel. Nothing too fancy, but a good value for money. They also have an underground parking lot, which is a huge plus if you'll be renting a car.
Hotel Jean Moët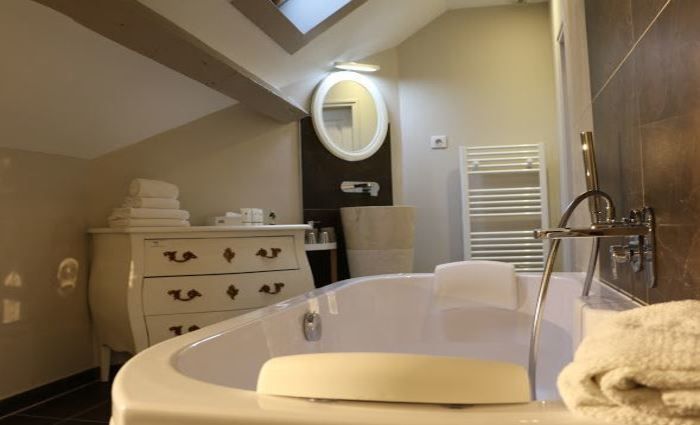 €€€ | 4 Star Hotel | Great Location
Situated right on the edge of the centre-ville and the Avenue de Champagne, where all of the major champagne houses are located. It's beautifully decorated and definitely a step above your standard hotel. A good choice for those wanting more of a luxury stay without a crazy price tag.
Check Out Our Best Day Trips from Paris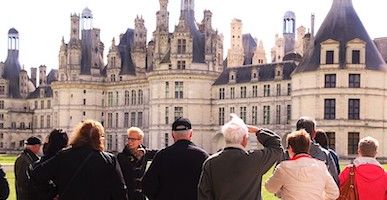 Top Rated Tour
Loire Valley Day Trip with Castles & Wine from Paris
Castles, rolling hills, Amazing wine, and Authentic Food are what come to mind when you think of the French countryside and you will find them all in the Loire Valley! Join your fun and expert tour guide in a small group as you travel on a climate-controlled bus from Paris. Your knowledgeable tour guide will unveil the secrets of the French Loire Valley with funny stories throughout your day together.





Starting at €169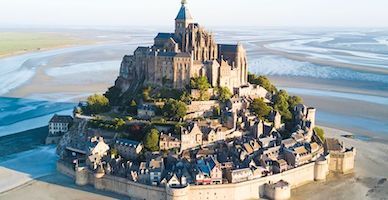 Top Rated Tour
Mont Saint Michel Day Trip from Paris
Looking to get out of Paris on an exciting day trip? We have the perfect experience for you. Make your experience more memorable in our small group with your fun and knowledgeable tour guide who will spend the day with you. There will never be a dull moment, as you learn fascinating stories about the history of Mont Saint Michel and Normandy. Private Transport & Admissions Included.





Starting at €139
Not ready to book a tour? Check out Paris Guide for more resources.
Avenue de Champagne
The Avenue de Champagne is a street stretching about a half-mile long (1 km) and is home to some of the most famous champagne houses in the world. While there is champagne tasting available in other parts of Épernay, the sheer concentration of houses here makes this the ideal spot.
The avenue also boasts impressive architecture, as many of the champagne houses were originally built as the owners' private homes or head offices. Some of the most well-known champagne houses located on the avenue include Moët & Chandon, Perrier-Jouët, Vranken, Pol Roger, Mercier, and G.H. Martel.
Today, the Avenue de Champagne is actually a UNESCO World Heritage Site. Staying on or near this street is best for those who are focused on champagne tasting and the town's champagne history.
Why I love the Avenue de Champagne
Next to famous champagne houses
Beautiful architecture
Really makes you feel like you're in the birthplace of champagne
Attractions near the Avenue de Champagne
Lots of champagne tasting
Musée du Vin de Champagne (Champagne Museum)
Ballon d'Épernay (tethered hot air balloon)
Best Restaurants Near the Avenue de Champagne
Check out our article on the 10 Best Restaurants in Épernay. Then, bookmark it in your browser so you can circle back to it!
Best Hotels Near The Avenue de Champagne
Villa Signolle by Michel Gonet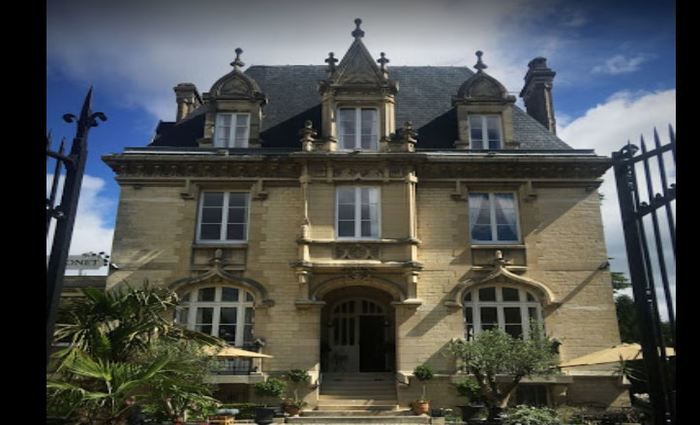 €€€ | B&B | Clean and Cozy
Cute and charming rooms that give off a shabby chic vibe. This bed and breakfast have a beautiful terrace and sitting room as well, so there's lots of space to relax.
Hôtel La Villa Eugene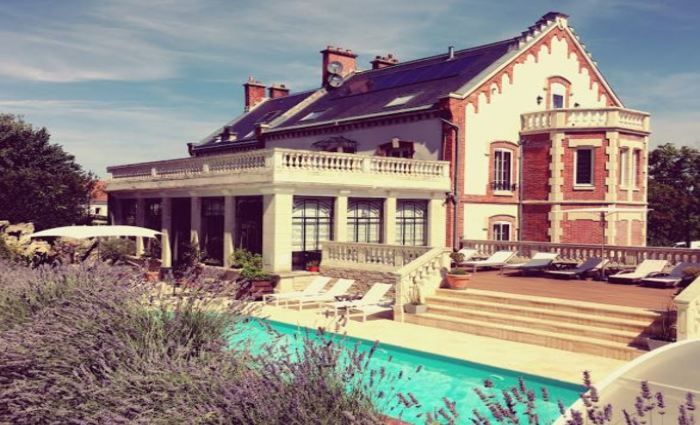 €€€€ | Swimming Pool | 5 Star Hotel
A lavish hotel set in a 19th-century building that once belonged to the Mercier family. There are only fifteen rooms so you get a personalized experience with lots of amenities. The heated outdoor pool is a nice plus.
Les Suites du 33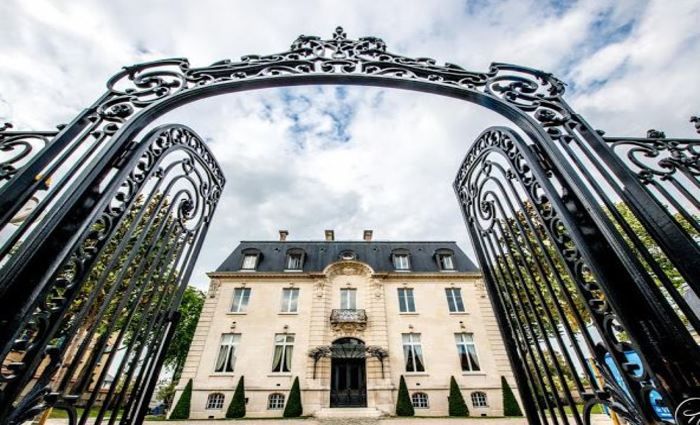 €€€ | Extreme Comfort | Unique Location
One of our favorite places in Épernay! These rooms are all set up apartment-style, complete with kitchens and living room spaces. The apartments are part of de Venoge Champagne House's annex buildings and tastings are available on site. You'll have everything you need in comfort and style.
Le 25bis by Leclerc Briant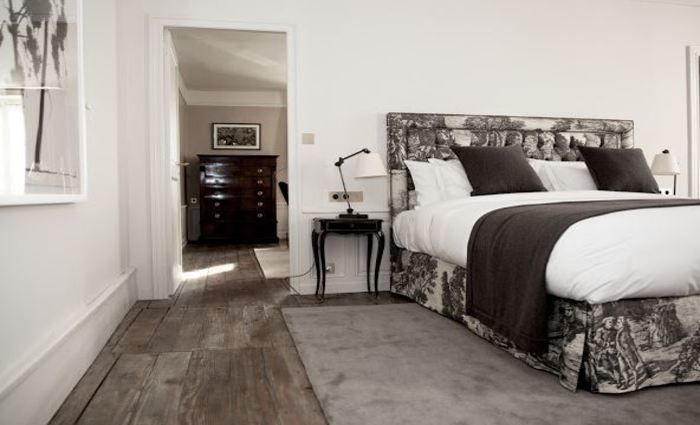 €€€€ | B&B | Amazing Attention to Detail
One of the fanciest B&B's you'll ever stay in. If you snag one of the five rooms, make sure to also reserve a visit to the Leclerc Briant caves followed by Champagne tasting. This place is simply exceptional and a perfect spot for couples.
Not ready to book a tour? Check out Paris Guide for more resources.
Champagne Countryside
The countryside surrounding Épernay is definitely worth a visit. Rolling hills of Champagne vineyards are everywhere, dotted with picturesque villages and historic churches. Exploring the countryside will give you a different perspective of the region. It will also give you the chance to visit small, family-owned champagne houses where you can receive a totally personalized experience.
Why I Love Staying In The Countryside
Picturesque Views
Calm and No Crowds
Access to small champagne producers
Attractions In The Countryside
Hundreds of small champagne houses for tasting
Villages that look like they're straight out of a movie
Best Restaurants In The Countryside
This will vary depending on where exactly you go. Every village will have at least one or two small restaurants, but keep in mind that they might close early. Your best bet is to check with the hotel employees or B&B hosts for the best recommendations.
Château de Rilly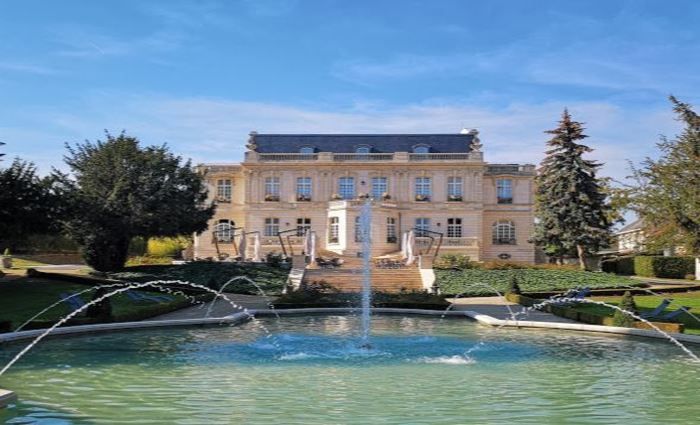 €€€ | Beautiful Grounds | Spa & Sauna
A beautifully renovated hotel set in the middle of champagne vineyards with amazing grounds, including a pool and multiple large terraces. The hotel is very close to a train station which connects to both Épernay and Reims, making this a great option if you want to stay in the countryside but don't have a rental a car.
Royal Champagne Hotel & Spa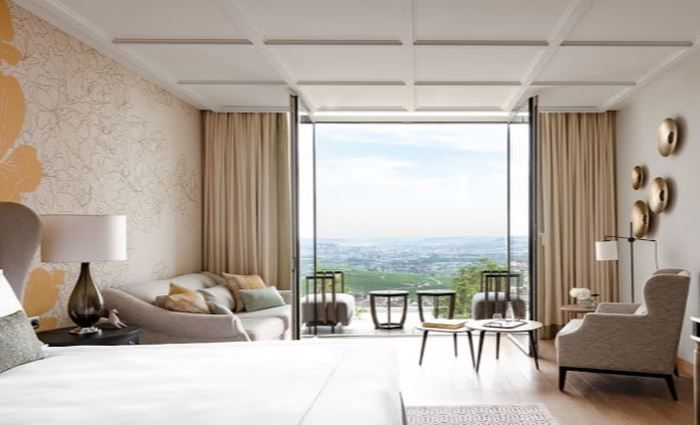 €€€€ | Amazing Views | 5 Star Hotel
An incredibly luxurious hotel with fantastic views overlooking champagne vineyards. A great blend of elegance and modernity, and the service is what you would expect from a 5-star hotel. This is the most expensive place to stay on our list, but if you're looking to splurge, it's worth it.
Le Clos de la Livre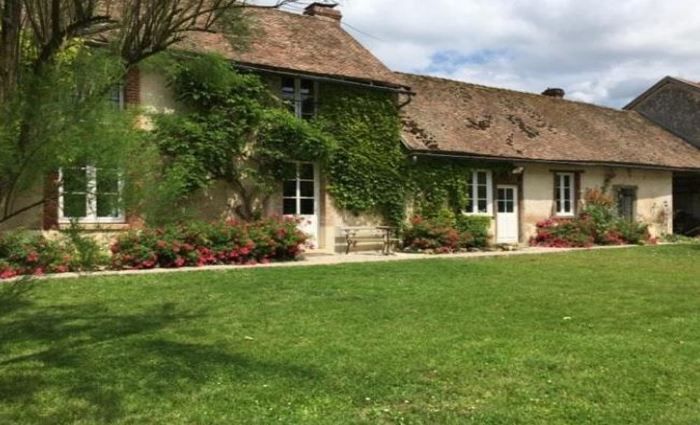 €€ | Rustic Charm | Great Hospitality
You'll find this peaceful bed and breakfast only a 15-minute drive outside of Épernay. It's located in a small village, which is neat since you'll get to experience life in a small French town. It has tons of charm and character, and the homemade breakfast is great too.