Bordeaux is one of France's most famous regions and warrants at least a one night stay. Read on to discover our guide for where to unpack when in Bordeaux.
---
What You Need To Know
Bordeaux easily ranks as one of our favorite cities to explore in France. Good food, amazing wine, incredible history and the surrounding vineyard-filled countryside all combine to make a magical trip. Ideally you should plan on spending about three days in Bordeaux if you really want to get a feel for the city, which means you'll need to stay overnight. In this guide, we'll cover four of Bordeaux's best neighborhoods to stay in, plus highlight a few getaways in the countryside:
Saint-Pierre
Chartrons
Saint-Michel
Bastide
Bordeaux Countryside
Our Partnership with Booking.com. If you like our content, please book by clicking on our Booking.com links. The price is the same for you and we get a small commission that helps support our helpful blog content. We've partnered with Booking.com because they have the most options, great prices, and a solid loyalty program.
Where To Stay in Bordeaux, France
Saint-Pierre Neighborhood
The historic center of Bordeaux, commonly referred to as Vieux Bordeaux. If you enjoy being surrounded by old, charming buildings and plenty of history, this neighborhood is for you. You'll be right in the middle of the action, with plenty of restaurants, bars and shops nearby.
Why I love the Saint-Pierre Neighborhood
Old world charm
Located in the center of the city
Plenty of places to eat and drink
Attractions in the Saint-Pierre Neighborhood
Place de la Bourse
Église Saint-Pierre
Porte Cailhau
Best Restaurants in the Saint-Pierre Neighborhood
Check out our article on the 12 Best Restaurants in Bordeaux. Then, bookmark it in your browser so you can circle back to it!
Best Hotels in the Saint-Pierre Neighborhood
Hotel Bleu de Mer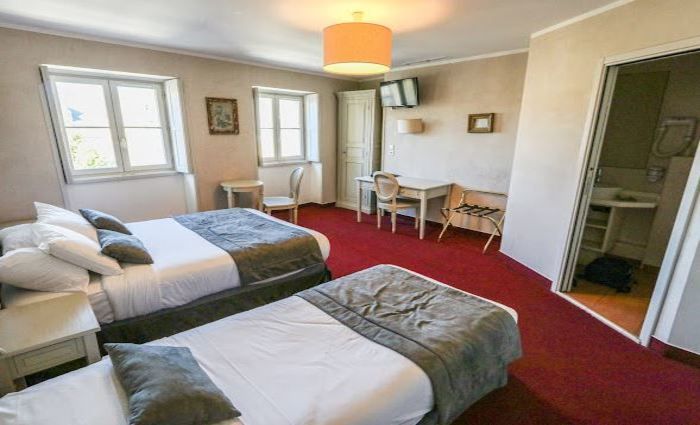 €€ | Hotel | Great Location | Affordable
This hotel is extremely central, located only about 150 feet from the famous Place de la Bourse and the reflecting pool next to it. While it's nothing fancy, it definitely has its own charm and all amenities. This is the best choice in the area if you don't want to break the bank but are still looking for a nice play to stay.
Villa Reale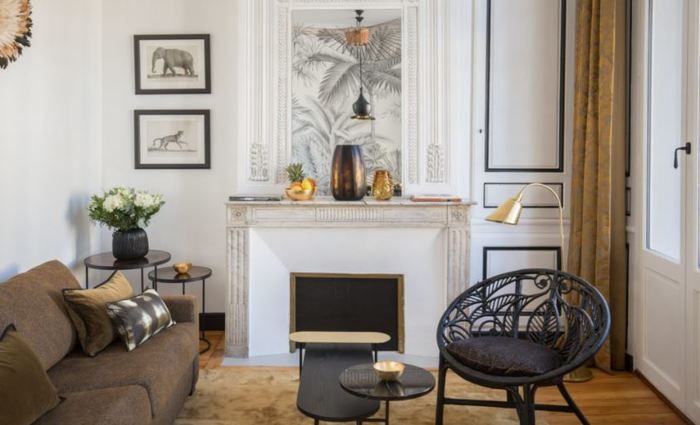 €€€ | Apartment | Luxury & Great View
An apartment including multiple bedrooms, a sauna, and a fabulous view over one of Bordeaux's well-known squares. This upscale, luxurious option is ideal for those who aren't always on the go and really want to enjoy where they stay.
Best Western Premier HBEO Bordeaux Centre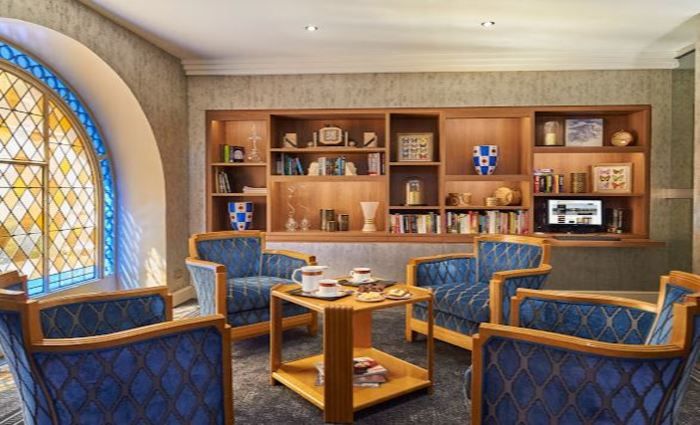 €€ | Standard Hotel | Great Service
This Best Western consistently offers outstanding and friendly service. The rooms were remodeled within the past couple of years so everything is modern and comfortable. It also has a fitness room, which is pretty rare to find in French hotels.
Chartrons Neighborhood
A bit north of Bordeaux's old town, you'll find the Chartons neighborhood. This area is an interesting mix of hipster vibes and bourgeois style. You'll find antique shops, wine bars, boutiques and more sprinkled on the streets. Much quieter than the Saint-Pierre neighborhood, this is a nice spot for travelers who don't want to be too far from the action but also not right in the middle of it. There's also lots of nice waterfront dining in the area.
Why I love Chartrons
Lots of shopping
Quiet, picturesque streets
Great restaurants
Attractions in Chartrons
Walk along the Quai des Chartrons (riverfront)
Multiple local markets
Musée du Vin et du Négoce de Bordeaux (wine museum)
Best Restaurants in Chartrons
Check out our article on the 12 Best Restaurants in Bordeaux. Then, bookmark it in your browser so you can circle back to it!
Best Hotels in Chartrons
Hotel Vatel Bordeaux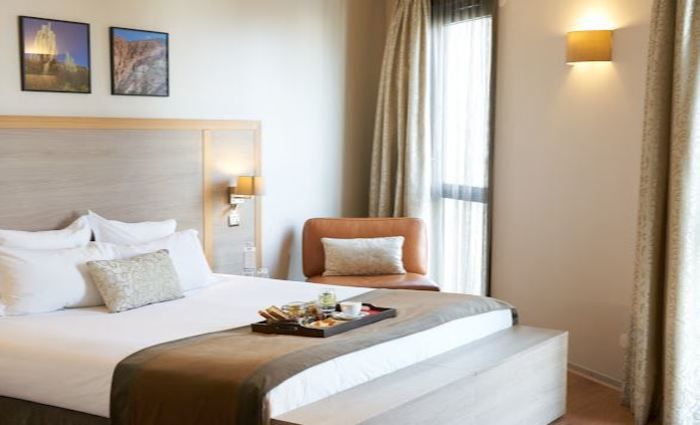 €€ | 4 Star Hotel | Steps from the river
An upscale yet affordable hotel located in the heart of Chartrons, very close to the Garonne River. There are only twelve rooms, which makes this feel more like a boutique hotel. The restaurant and bar inside are also top-notch.
City Résidence Bordeaux Centre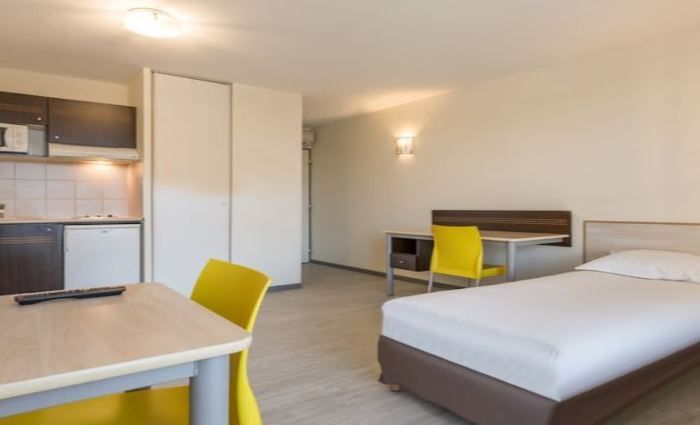 €€ | CondoHotel | Good Value for Money
This spot is set up as a condo hotel, so most of the rooms will be studio-style with a kitchenette and all the basic amenities. It's certainly no-frills, but it's also likely the lowest price you'll find in Chartrons or anywhere in the city.
Mercure Bordeaux Chateau Chartrons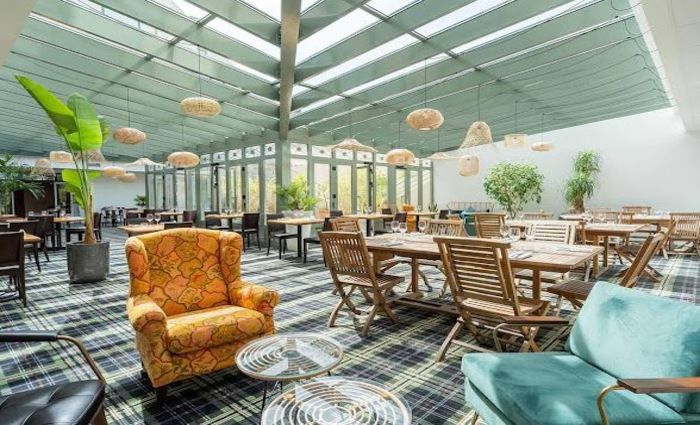 €€ | 4 Star Hotel | Stylish & Trendy
Located in the heart of Chartrons, this modern hotel was designed in style, both on the inside and outside. Affordable for its four-star rating, and we like that it's quiet and cozy.
Saint-Michel Neighborhood
Saint-Michel wins our vote for the most diverse and lively neighborhood in Bordeaux. The inhabitants are a mix of students, families and immigrant communities. You won't get the bourgeois vibe often found in other parts of the city, but the vibrancy found here is fun and has its own charm. Great for travelers who prefer an authentic feel without being too far from the old-world charm.
Why I love Saint-Michel
Not your stereotypical scene, with lots of diversity and young people
Tons of up-and-coming businesses and shops
Fantastic markets and food
Close to the city's train station
Attractions in Saint-Michel
Basilique Saint-Michel
Marché Royal (big market)
Lots of antique shopping
Best Restaurants in Saint-Michel
Check out our article on the 12 Best Restaurants in Bordeaux. Then, bookmark it in your browser so you can circle back to it!
Best Hotels in Saint-Michel
B&B Bordeaux Saint Michel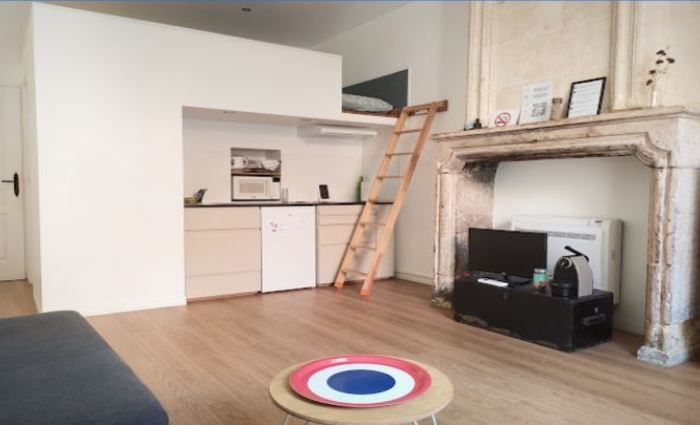 €€ | B&B | Friendly Service
A home away from home! A cute and cozy bed and breakfast is located right next to the incredible Saint-Michel Basilica. Note that all beds are located in a mezzanine, so this isn't the right choice for someone with mobility issues.
Les Chambres d'Art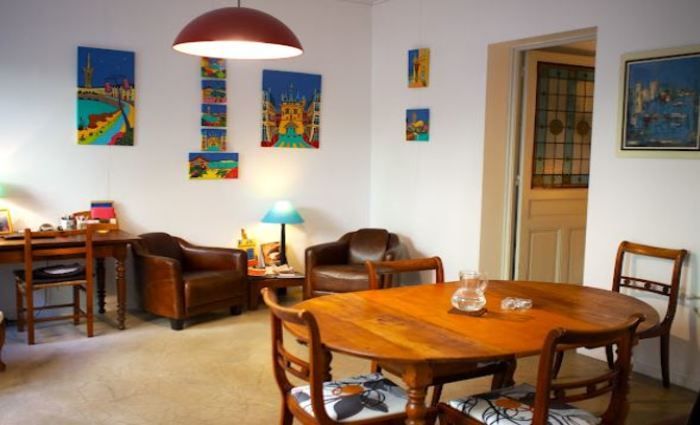 €€ | B&B | Amazing Breakfasts
Another great bed and breakfast, located only about ten minutes walking distance from the Bordeaux train station. We especially love the fresh breakfasts served every morning, complete with homemade jam.
Bastide
La Bastide is the neighborhood located on the other side of the Garonne River, almost directly across from the Saint-Pierre neighborhood. While this was once considered an industrial area, today it's been revitalized with urban projects attracting a hip crowd. Trams will take travelers directly across the bridge if they don't want to walk, so it's easy to get to the city center from this neighborhood. A great area for those who love all that is underrated and a bit off-the-map.
Why I love Bastide
A great 'old meets new' feel
Good nightlife
Far from other tourists
Attractions near Bastide
Botanical Garden
Darwin Center Natural History Museum
Best Restaurants in Bastide
Check out our article on the 12 Best Restaurants in Bordeaux. Then, bookmark it in your browser so you can circle back to it!
Best Hotels in Bastide
Hôtel des Voyageurs Centre Bastide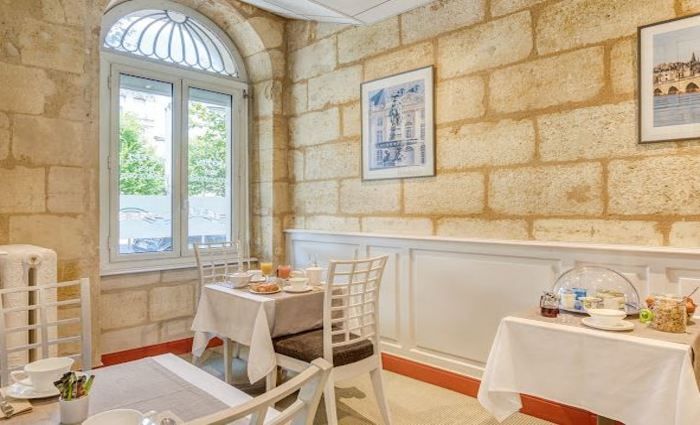 €€ | Hotel | Great Location
Conveniently located right by the bridge that will take you into the historic city center of Bordeaux. The quiet, clean rooms are very welcoming, as is the woman who runs the hotel.
Barge Tango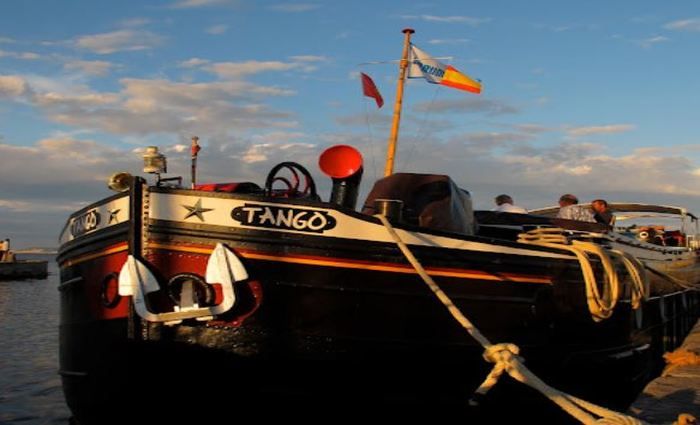 €€€ | Boat | Unique Experience
Stay on a 1930's barge that's been renovated into a luxury hotel. This is by far the most unique hotel experience available in the city. They even have a hot tub on-site (outside of the barge, of course)!
Bordeaux Countryside
Bordeaux is one of the most famous wine regions in the world, and its countryside dotted with vineyards is absolutely beautiful. Keep in mind that staying outside of Bordeaux likely means having to rent a car, but the upside is you'll have the chance to explore more hidden gems.
There are many options to stay in the surrounding countryside, ranging from small bed and breakfasts to luxury castles. We've listed two of our favorite splurge picks below.
Why I love the Bordeaux countryside
Incredible scenery
More options for wine tasting
Learn more about the heart of France
Attractions near the Bordeaux countryside
Wine tasting!
Picturesque villages
Restaurants near the Bordeaux countryside
This will vary depending on where exactly you go. Every village will have at least one or two small restaurants, but keep in mind that they might close early. Your best bet is to check with the hotel employees or B&B hosts for the best recommendations.
Best Hotels in the Bordeaux countryside
Château Pape Clément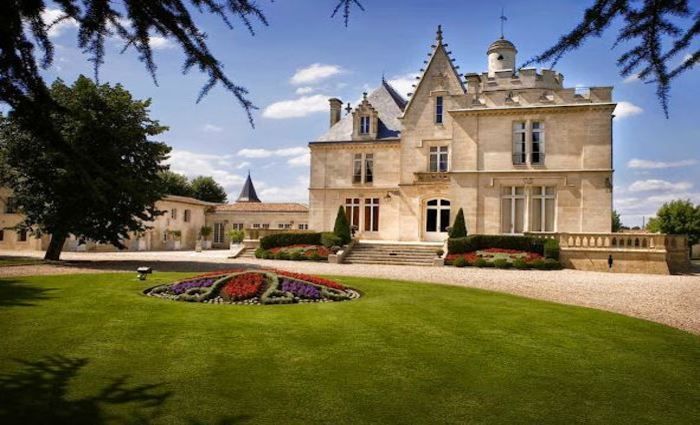 €€€€ | Boutique Experience | Luxurious & Unique
That's right, you can stay on the grounds of one of the infamous Grand Cru wine estates, which is one of the oldest in Bordeaux. The rooms inside this château will make you feel like royalty, as will the stellar service. An amazing experience to splurge on!
Hôtel de Pavie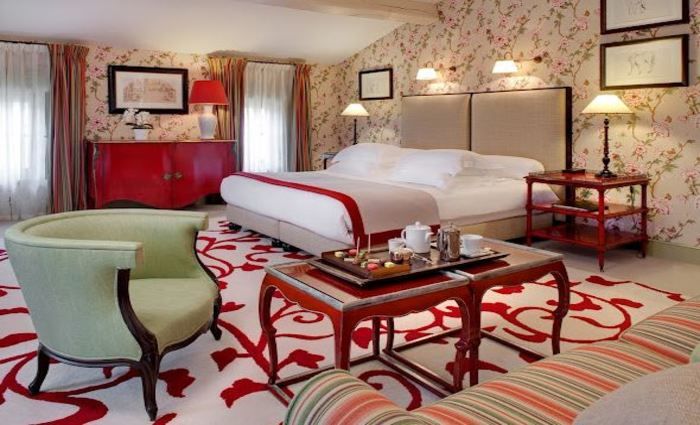 €€€€ | 5 Star Hotel | Luxurious & Unique
If money is no object, we highly recommend this hotel, a renovated stone monastery, located in Saint-Émilion. Incredible views await you on the balconies, and every single detail of this place is perfect. There's also a two-star Michelin restaurant on-site, whose chef has been awarded three Michelin stars multiple times.
Château Hôtel Grand Barrail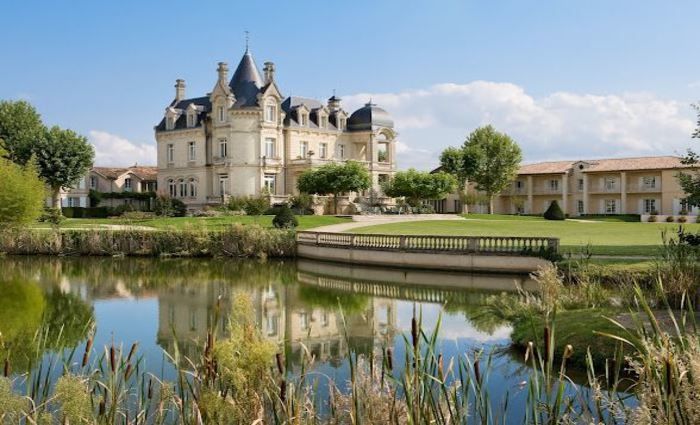 €€€€ | 5 Star Hotel | Outdoor Pool & Spa
The setting here is simply breathtaking – on one side you'll find rows of vineyards, and on the other a small lake offering a perfect reflection of the château. Each room is uniquely and sumptuously decorated, and the spa services are perfect for relaxing.