A trip to Bordeaux is not complete without a visit to a vineyard. This list isn't simply, "who produces the best wine in Bordeaux." There are more factors involved in a good vineyard visit such as beauty of the estate, views, and affordability. Read on to discover what we believe are the best vineyards in the Bordeaux wine region!
Pro Travel Tip: Looking to enjoy the best food in Paris? We recommend joining our Le Marais Food Tour and enjoy all of the local delicacies, including falafel, oysters and champagne
The Top 9 Vineyards To Visit In Bordeaux, France
When visiting a vineyard in Bordeaux, it's important to know that you'll never actually see the word 'vineyard' included in a winery's name. In Bordeaux, wine estates go by château. Today, there are over 6,000 châteaux in the region, which makes it hard to decide which ones to visit. We've compiled a list of the top spots for you, so all you need to do is taste wine!

9. Château Haut-Bacalan
A family owned and operated vineyard, spread over 20 acres (8 hectares) in the Graves wine region. Michel Gonet, the owner, guarantees sustainable farming practices at his vineyard. They are certified as a High Environmental Value (HEV) winery, an environmental certification meaning they've reached necessary qualifications in biodiversity conservation, plant protection strategy, management of fertiliser use and management of water. They grow Merlot, Cabernet Sauvignon et Petit Verdot grapes, so expect to find great red wines here.
Address: 56 Rue du Domaine de Bacalan, 33600 Pessac, France
8. Château Luchey-Halde
This next château has had an interesting array of owners throughout the years. Over the past centuries, the land was owned by private individuals, most of whom grew grapes. In 1920, the land was purchased by the French Ministry of Defense, who turned it into a military training area. Finally in 1999, Bordeaux Sciences Agro, the National School of Agronomic Sciences, purchased the land from the French Army. The school's goal was to start a vineyard from scratch, and that's exactly what they're achieved.
Today, the château provides a hands-on approach to teaching viticulture and oenology to engineering and Masters students, and also leads different research projects. It also offers tours to visitors, who can visit the vineyards and winery. At the end of the tour, you can enjoy either a tasting of two wines, or the pairing of three wines and chocolates. A small portion of their vineyards is dedicated to growing white wine varieties, so you'll be able to taste both red and white wines here.
Address: 17 Avenue du Maréchal Joffre, 33700 Mérignac, France | +33 5 56 45 97 19
7. Château Ambe Tour Pourret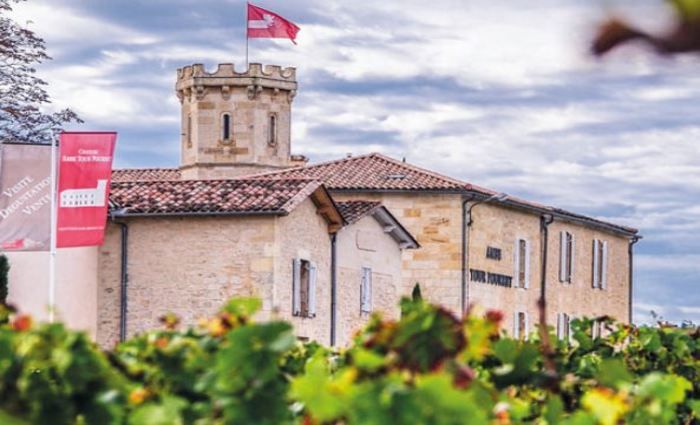 We like Château Ambe Tour Pourret for the variety of tours that they offer. To get the best bang for your buck, we recommend their tasting of three wines with your choice of either three cheeses or three chocolates for twelve euros. Another option is a tasting with savory cannelés, a local Bordeaux pastry. Visitors can also eat breakfast and lunch at the château, and even purchase a picnic basket filled with local specialties. And to round it out, they even offer a cooking class!
Château Ambe Tour Pourret is located in famous Saint-Émilion, so this is a good choice if you're looking to visit the town, but also means it might be a bit crowded during the summer months.
Address: D243, Secteur Pourret, 33330 Saint-Émilion, France | +33 6 84 71 02 13
6. Château Sainte-Barbe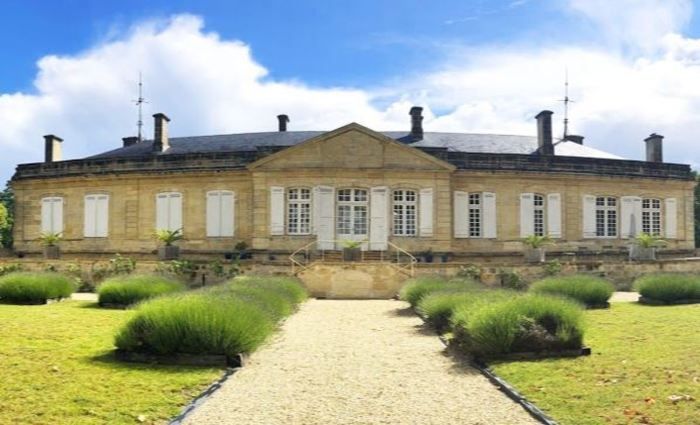 The Sainte-Barbe vineyards set themselves apart with their stunning location, directly on the banks of the Garonne River. They give an in-depth and interesting tour lasting about an hour and fifteen minutes. During their tour, you'll be able to see their vat dating from 1886, and learn more about their wine making steps, including the process of aging the wine in French oak for 18 months. The wines here are a blend of Merlot, Cabernet Sauvignon, Cabernet Franc and Petit Verdot.
Address: Lieu-dit, Sainte-Barbe, 33810 Ambès, France | +33 5 56 77 49 57
5. Château Les Carmes Haut-Brion
One big plus of this next vineyard is that it is accessible by tram from the Bordeaux city center, so there's no need to rent a car. Once you arrive, you'll be greeted by a very picturesque château, covered in ivy. While the château has plenty of history, its winery was completely renovated in 2016. The equipment is state-of-the-art and has more of a modern touch than other wineries in the area. They also emphasize art (you'll find some sculptures and modern art figures on the property) and the tasting room offers a great vineyard panorama.
Address: 20 Rue des Carmes, 33000 Bordeaux, France | +33 5 56 93 23 40
4. Château de Sales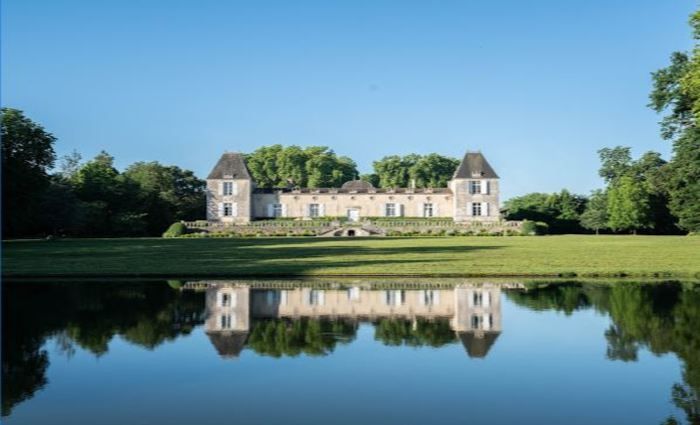 Château de Sales is still run by the same family as it was almost five centuries ago! Construction of the château started in 1643, but the owners of the family were working in the wine business all the way back in 1602. Today, direct descendants of the original owners still run the vineyards, and they plan to continue passing it down to future generations.
The grounds of the property are beautiful and include an English garden, an orchard, a vegetable garden and a reflecting pool. This is the type of place where you'll feel like you're in a movie as soon as you drive up.
Address: 11 Chemin de Sales, 33500 Libourne, France | +33 5 57 51 04 92
3. Château d'Agassac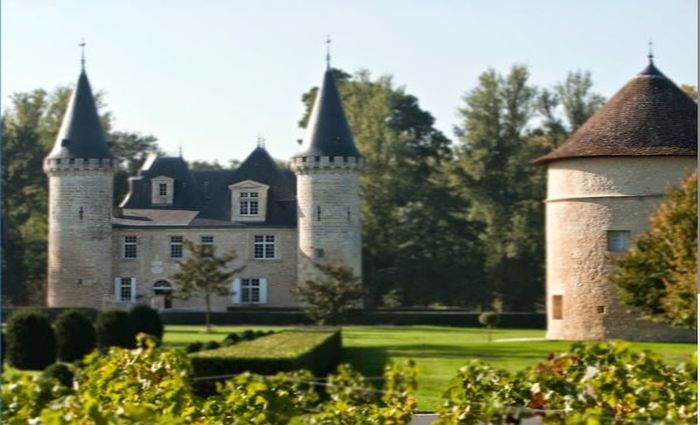 A château straight out of a fairy tale! Much of the original château, built in the 16th and 17th century, remains intact. You'll find turrets and a moat on the very well-manicured grounds, which is one of the oldest vineyards in the Médoc region. Their general tour is about 45 minutes long, followed by a tasting in a restored pigeon house. They also offer tailor-made tours where you can choose subjects to focus on such as history, architecture or wine making.
Address: 15 Rue du Château d'Agassac, 33290 Ludon-Médoc, France | +33 5 57 88 15 47
2. Château Mouton Rothschild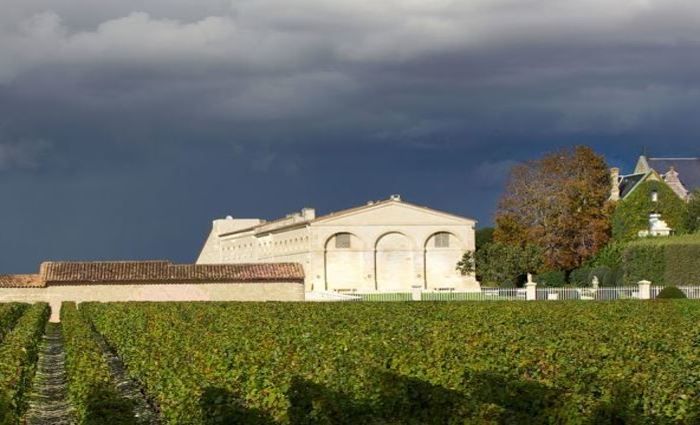 Many visitors might have already heard of this vineyard, as it's arguably one of the most well-known internationally. Château Mouton Rothschild is one of only five first growths, or premiers grands crus, in the world! This is without a doubt one of the best vineyards to visit in the Bordeaux region.
They also have a museum on the property, the Museum of Wine in Art, which includes items such as medieval tapestries, glassware, silverware and more. When you visit, you'll be able to see unique additions, like their collection of labels and wine bottles throughout the years, that you often won't find at other wineries in Bordeaux. The combination of fantastic wine with a world-class site makes Château Mouton Rothschild one of the best of the best.
Address: Château Mouton Rothschild, 33250 Pauillac, France | +33 5 56 73 21 29
1. Château Pape-Clément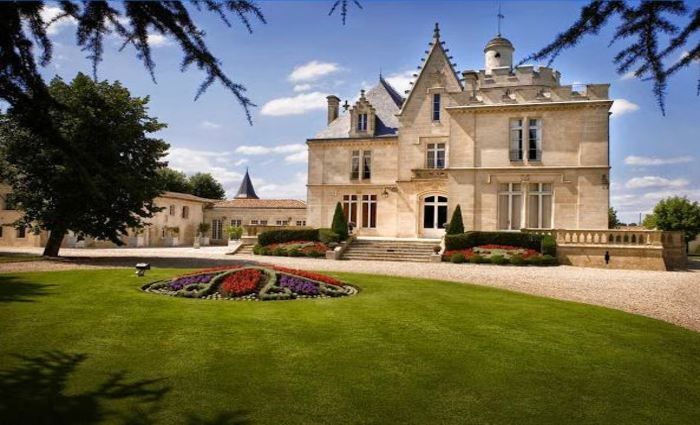 The Château Pape-Clément is the oldest planted vineyard in the Bordeaux area. They harvested their 700th vintage in 2006! Besides this claim to fame, they also have incredible wine. The majority of their grapes are red (Cabernet Sauvignon and Merlot), but they also grow a small percentage of white. A wide variety of tours are offered, including some that are a bit more fancy, like a wine and caviar pairing. Keep in mind that since this place is so famous, it will be a bit pricier than competitors, but we think it's worth it.
Address: 216 Avenue Dr Nancel Penard, 33600 Pessac, France | +33 5 57 26 38 38