We know you'll be focused on tasting champagne while here, but you'll need to eat at some point too! Check out our list of the top places to grab a bite to eat in Épernay.
---
Pro Travel Tip: Looking to explore more of the Champagne region? We recommend joining our Day Trip from Paris to the Champagne Region to discover all of the local sites and taste some bubbly.
The Best Restaurants in Épernay
While the city of Reims is technically the unofficial capital of France's Champagne region, Épernay is far from being overshadowed. In fact, many visitors prefer Épernay, which has more of a small-town feel while still boasting some of the biggest names in champagne. This is where you'll find the Avenue de Champagne, a street world-renowned as one of the most prestigious avenues in the world.
It features champagne houses like Moët et Chandon, Mercier and De Castellan along it's half-mile stretch. But of course, tasting champagne all day can work up an appetite, which is why we've come up with a list of the best spots to eat while you're exploring Épernay.
La Grillade Gourmande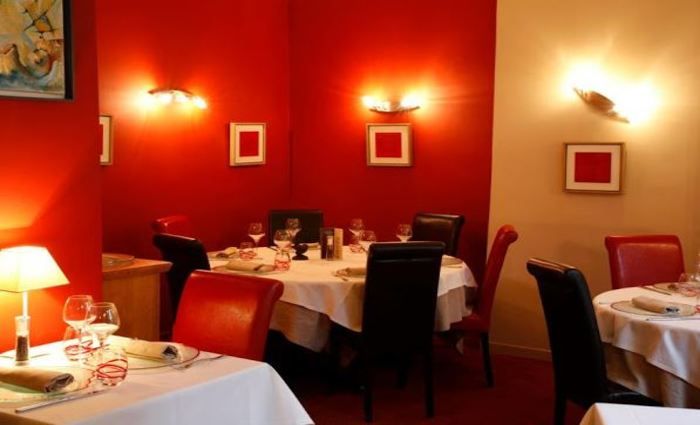 €€ | Grilled French Specialties | Some Outdoor Seating
One of our top picks in Épernay is La Grillade Gourmande. The chef, Christophe, trained under two of France's most infamous chefs, Paul Bocuse and Alain Ducasse. The quality is excellent here, as proven by the Bib Gourmand award they received from Michelin, given to restaurants deemed to be both high quality and good value. They offer a three course menu for 33 euros – an absolute steal!
Many of the dishes are prepared over the wood-burning fireplace in the dining room, such as sea bass, leg of lamb, and their specialty, prime rib. They also offer an extensive champagne list. When the weather is nice, they open up a relaxing garden area for dining. This is one of those places where you just can't go wrong.
Address: 16 Rue de Reims, 51200 Épernay
Hours: Tues – Sat 12PM – 1:45PM | 7:30PM – 9:30PM
Chez Max
€€ | Traditional French | No Outdoor Seating
Chez Max has represented traditional French cooking in Épernay since 1946. This place is no fuss and no frills, with an exterior that many visitors walk past, not realizing the amazing food waiting inside. Expect classic French dishes here, such as pork tenderloin with Reims mustard, duck breast, foie gras and tons of cheese. You'll find lots of locals inside as well as visitors. This is a great choice if you're traveling as a family or if you just want some good French food in a casual environment.
Address: 13 Avenue Alfred Anatole Thévenet, 51530 Magenta
Hours: Tues, Thurs – Sat 12PM – 1:30PM | 7PM – 9:30PM | Wed & Sun 12PM – 1:30PM
Cook'In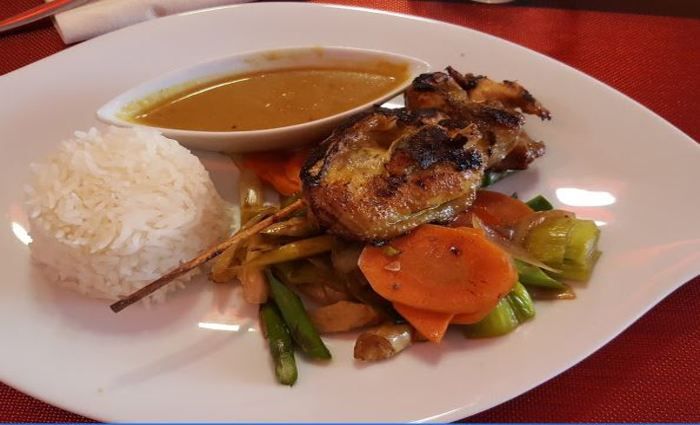 €€ | French & Thai Fusion | No Outdoor Seating
A charming and cozy restaurant specializing in a blend of French and Thai cuisines. Here you'll find dishes such as green curry chicken, gambas cooked in a wok, or Thai beef skewers. The menu is a bit limited, but the quality is great and prices are friendly. Cook'In can provide a nice change from classic French food if your travel group is looking for something a little different.
Address: 18 Rue Porte Lucas, 51200 Épernay
Hours: Tues – Fri 12PM – 2PM | 7PM – 9PM | Sat 7PM – 9PM
Why Not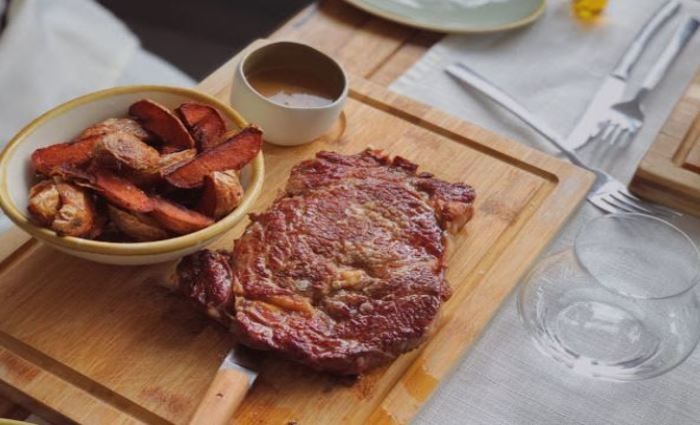 €€ | Contemporary French | Some Outdoor Seating
French classics presented with a modern twist are the stars here. Why Not has an amazing vegetarian ravioli gratin with truffle and comté cheese appetizer, and a French apple tart with homemade whipped cream on the dessert menu. The main courses consist of plates like lambchops, their fish of the day and duck.
The ambiance is casual but they do go out of their way to plate their dishes in a creative way. This restaurant also has air conditioning, which is somewhat of a rarity in France, so this could be a deciding factor if you visit on a hot summer day!
Address: 5 Place Pierre Mendès France, 51200 Épernay
Hours: Tues – Fri 12PM – 1:30PM | 7PM – 9PM
Lunch Time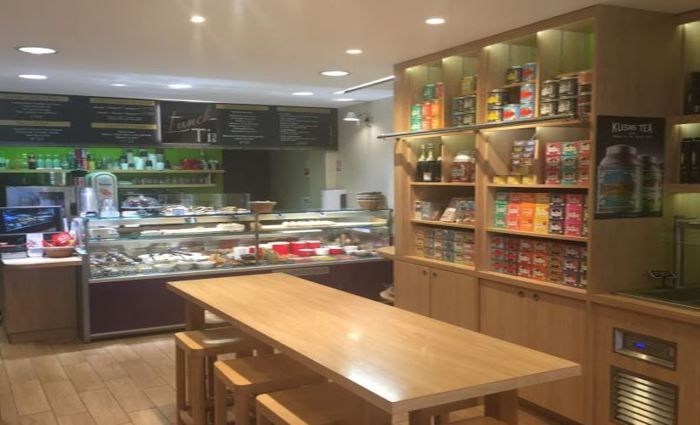 € | Lunch To-Go | Limited Seating
For those who want something to go, Lunch Time is a great choice. They offer a variety of lunch items like poké bowls, pasta salads, sandwiches and wraps that you choose from a counter. You'll also find great deals like a sandwich, dessert, and drink combo for 9 euros. Smoothies, juices, coffee and more will quench your thirst.
There is a small seated section inside, but the best move is to take your food with you and find a place to picnic outside or a nice bench in the sun. Service is pretty quick here, so it's also ideal if you're short on time.
Address: 43 Rue Général Leclerc, 51200 Épernay
Hours: Mon – Sat 9AM – 2PM
La Table Kobus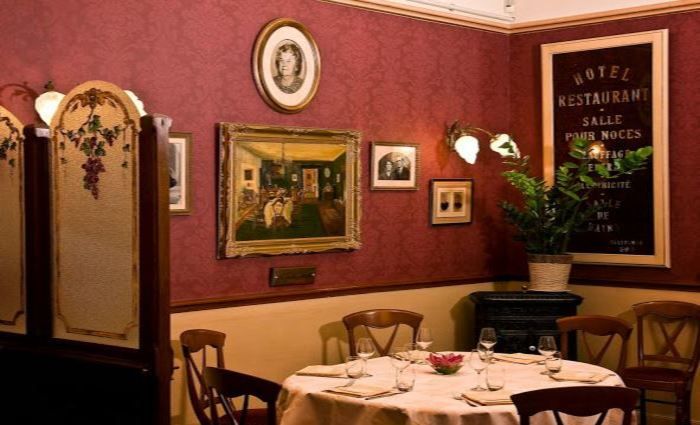 €€ | Contemporary French | No Outdoor Seating
Take yourself back to the early 1900's in France with a table at La Table Kobus. This restaurant is set up as an old-fashioned brasserie, but serves modern French dishes. Customers rave about the service here, and the presentation of dishes will make you feel like you're in a fine dining establishment. They have an extensive champagne and wine list, with bottles only from France, so this is a nice spot to try out French wine. While this place still has very fair prices, it's the fanciest on our list.
Address: 3 Rue Dr Rousseau, 51200 Épernay
Hours: Tues – Sun 12PM – 1:30PM | 7PM – 9PM | Closed Thurs & Sun nights
Le Prestige Burger
€€ | Burgers | Some Outdoor Seating
Sometimes you just need something that hits the spot. As you might have guessed by the name, Le Prestige Burger specializes in burgers as well as a few other items like grilled cheese and sweet potato fries. It's a very casual place but still more at the level of a restaurant than a fast food joint.
They have plenty of outdoor seating set up along one of the main streets in Épernay. If you feel a bit bad about having a burger while in France, just consider this an opportunity to try out a French burger (yes, there are some differences)!
Address: 46 Rue Saint-Thibault, 51200 Épernay
Hours: Mon 11:30AM – 2PM | Tues – Fri 11:30AM – 2PM | 6:30PM – 9:30PM
Maison Dallet Père & Fils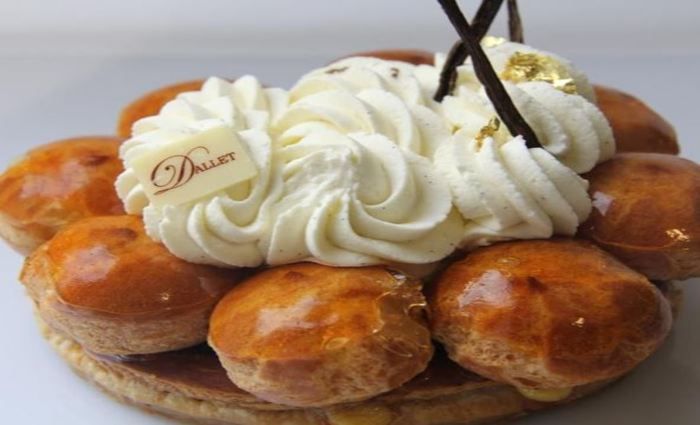 €€ | Chocolates, Pastries & Tea Room | Some Outdoor Seating
While not technically a restaurant, we had to include this spot on our list, which has the best pastries in Épernay. There are lots of classic French pastries, like macarons, crème brûlées, éclairs and tarts, as well as a plethora of chocolate! They also offer some specialties from the Champagne region, such as the famous biscuits roses, or pink biscuits, which are designed to be dipped in champagne.
You can take most of the pastries to go with you, but they do have a small tea room section where you can sit and enjoy your snacks. We recommend trying a café or thé gourmand, which is either coffee or tea served with three mini desserts for less than 9 euros.
Address: 26 Rue Général Leclerc, 51200 Épernay
Hours: Tues – Sun 7:30AM – 7PM
Symbiose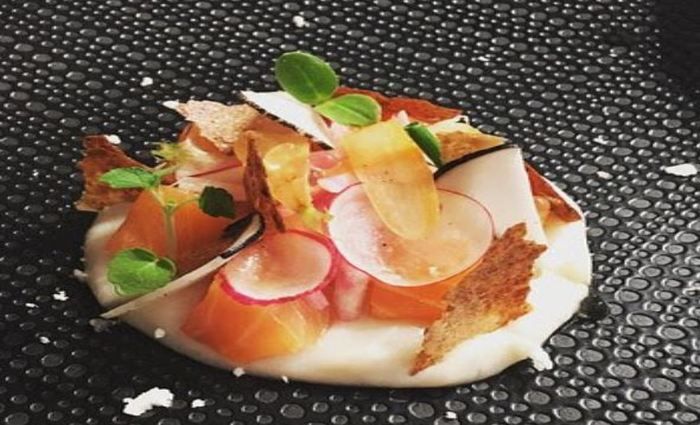 €€ | Modern French | Some Outdoor Seating
Symbiose offers a small seasonal menu with big flavors. They serve contemporary French food and have a three course menu available for a little over 50 euros. The setting is refined and modern, making this a nice spot if you're traveling with a significant other. As with some of the other spots on our list, they like to go all out with the presentation of their dishes, which makes the restaurant feel a bit more like a fine dining experience. We recommend making reservations in advance.
Address: 5 Rue de Reims, 51200 Épernay
Hours: Thurs – Mon 12PM – 2PM | 7:30PM – 9:30PM