This 11th-century castle serves as one of the most famous royal residences in all of England, serving as both a popular tourist attraction and the King's weekend home. We're sure you'll get hungry on your visit, so check out this list below for the Best Restaurants near Windsor Castle.
---
Pro Tip: Planning what to do on your trip to London? Bookmark this post in your browser so you can easily find it when you're in the city. Check out our guide to London for more planning resources and the top things to do in London. If you're short on time, check out our London in a Day Tour for an easy and exciting day.
Top Places To Eat Near Windsor Castle
A trip to Windsor Castle brings you outside London's city limits, so you'll want to grab a bite to eat before you keep exploring. We've rounded up our favorite places to eat a light meal or a full sit-down meal at a restaurant near Windsor Castle. You'll find authentic ethnic foods and traditional British favorites here too. Enjoy!
Cinnamon Café
£ | Café | Afternoon Tea
A great place to start your day, Cinnamon Café is a cozy spot that serves some of the best brunch and afternoon tea in the area. Located inside the Windsor Royal Station, the original green-painted bricks and old oaken woodwork can transport even the well-tread traveler back in time. Well not too far back, there is free Wi-Fi after all!
Those looking for a light breakfast before their trip to the castle should definitely try the many scones, muffins, and cakes on offer. We had a freshly baked raspberry tray bake and a cup of hot porridge and it definitely kept us charged for a long day of walking. If you have time, it's definitely worth it to stop in for afternoon tea. You'll be treated to some of the best scones and buttered biscuits on offer from any of the restaurants near Windsor Castle.
Address: Arch 5 Goswell Hill
The Boatman
££ | Historical | Riverside
One of the most historical restaurants near Windsor Castle, this gastropub offers visitors a beautiful view of the river Thames. Their riverside terrace is a relaxing place to unwind after a long day of sightseeing. Or, take a seat inside at one of the elegant dining tables beneath the warm glow of the incandescent lights.
An excellent place to start here is one of the two sharing plates on offer. The Italian plate is what we had and included an exquisite selection of cured meats, cheeses, sun-blushed tomatoes, and olives.
The Parma ham wrapped pork fillet with apple mash potato is one of the most tastefully British entrées on the menu and certainly gets our vote. It combines the best in British meat with a strikingly sweet fruit flavor for a knockout finish. Make sure to grab a pint of one of whatever's on tap! They're always cycling in new beers from their in-house brewery. 
Address: 10 Thames Side
Check Out Our Best Day Trips from London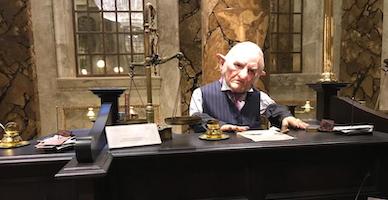 Top-Rated Tour
The Magic of Harry Potter: Warner Bros Studios & Walking Tour of London
On this full-day Harry Potter experience, immerse yourself in the world of witchcraft and wizardry. With your expert, Harry Potter loving guide, explore the filming sights in London before heading to Warner Bros Studios by Private Coach. See the real Hogwarts, Sorting Hat and more on this memorable experience.





Starting at €149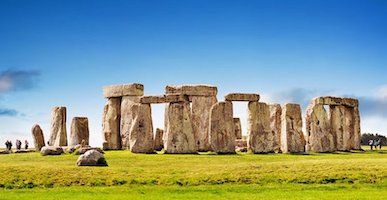 Top-Rated Tour
Windsor Castle, Stonehenge and Bath Day Trip from London
Join this full-day trip from London for the ultimate day through British history and culture with an expert guide. At Windsor Castle, skip the lines and see how the English Royals live. At Stonehenge, immerse yourself in the mystery of the 4000-year-old Neolithic structures. Lastly in Bath, take in the Roman Baths from the first century AD, the best symbol of Roman Britain.





Starting at €149
Not ready to book a tour? Check out our article on the best London tours to take and why.
The Brasserie at Sir Christopher Wren
£££ | Fine Dining | Creative
There are few restaurants near Windsor Castle that display both the attention to detail and willingness to experiment shown at The Brasserie. Right in the heart of Windsor, The Brasserie's wide open windows, naturally lit dining room, and gorgeous views of the river are as close as any of us will ever get to a royal experience. Yet the playful menu and casual ambiance here are anything but stuffy.
While they certainly do a great afternoon tea, we recommend making reservations for dinner. The playful "Homemade curry of the moment" is an ever-changing dish where the chefs' culinary abilities are constantly reaching new heights. The lightly cured salmon is excellent as well, combining a citrusy brine with a buttery finish that's hard to forget.
Address: 52-56 Thames St
Mango Lounge
££ | Indian | Romantic
A few steps into the moody, wallpaper-lined interior of this Datchet Road Indian-Thai restaurant and you're immediately transported to someplace far from Windsor—a place full of masala, turmeric, nutmeg, and cardamom. Mango Lounge manages to keep a relaxed feel to its service, while still providing the kind of high-end experience that we come to expect from restaurants near Windsor Castle.
Those looking for a dish that bites back should turn their attention to the Lal Maas curry, a fiery lamb curry rooted in the Western Indian culinary tradition. The Lamb Korma Nilgiri is one of the most popular dishes here, and it's not hard to see why. It includes cubes of lamb marinated in yogurt, mint, and coriander and cooked in a light onion and coconut sauce along with chilies, black pepper, mustard seeds, and curry leaves. It's one of our favorite places in Windsor (and that includes the castle).
Address: 9 Datchet Rd
À la Russe
££ | French and Mediterranean
Straddling the line between high-class cuisine and comfort food, the menu at À la Russe takes notes from both French and Mediterranean foods. The result is an eclectic and superb dining experience, served in elegant candlelight.
The three-course Table D'Hote meal is very affordable for the quality you get, and we recommend it. You'll be offered delicious starters like Baked Brie and Cranberry Tartlette, before moving on to the main course. This consists of your choice between Chicken Breast Stroganoff, Pan-Fried Pangasius Fillet, and a Russian-style Meat Ravioli smothered with caramelized onions. By the time you've had your dessert of pecan pie and crème brûlée, you'll have had a dining experience that's hard to beat.
Address: 6 High St
Not ready to book a tour? Find out if a tour of Windsor Castle is worth it.
The Real Greek
££ | Greek | Authentic
As the name suggests, this River Street establishment plays close to its roots. Serving authentic Greek dishes in a stunning two-level restaurant that is naturally lit and decorated almost entirely with dark wood, it's a favorite of ours. So, step inside the brightly painted blue and white entranceway and enjoy!
We recommend splitting two or three of the meze appetizers, especially the Chickpea Filo Triangles, as well as classics like the Falafel and Moussaka. These are great entry points to the quality and authenticity on offer here.
The lamb meatballs, grilled aubergine with garlic tomato sauce, and chicken skewers are all great picks for your main meal. Try the £20 Athenian Meze Menu, which includes several courses of Greek delicacies passed down for generations.
Address: 2 River St
Browns Windsor
££ | Fine Cuisine | Beautiful Views
This is our favorite spot in Windsor to enjoy a casual drink with friends and make plans about how you'll spend your evening. Offering great views of the Thames and Windsor Castle, the open-air terrace is a breezy spot that's just wonderful after a hot day. Indoor seating here is fantastic as well, including a wonderfully muralled dining room that is both sophisticated and relaxed.
The same can be said of the dining experience offered here. It's an excellent place for brunch (which is bottomless) as well as dinner. The king prawn and Devon crab linguine is spiced with lime, chili, and coriander pesto, and was one of the best dishes we had on our trip.
We also recommend the simple but flavorful Browns club sandwich. This includes chargrilled chicken, smoked bacon, beef tomato, and heritage hen egg mayo. It really raises the classic grilled chicken sandwich to new heights.
Address: The Promenade, Barry Ave
Bluegrass BBQ
££ | American BBQ | Authentic
Sometimes restaurants near Windsor Castle can come off as a bit uptight, but never fear because barbeque is here. Nestled beneath a chocolate brown wooden façade on the corner of Castle Hill and Market Street, it's a little slice of the American South in the heart of England. The interior is all intimate booths and window-side seating. It's a welcoming, no-frills dining experience that's hard to forget.
Though there are quite a few fantastic sandwiches here (the Smokin' Chipotle Burger, for instance) we recommend ordering from "The Smoker" part of the menu. These include a variety of locally-sourced meats, slow-cooked over hickory in Bluegrass BBQ's iron smokers sourced straight from Oklahoma.
We got the combo of brisket and pork belly and it was heaven. You won't be disappointed. And with their wide variety of BBQ sauces ranging from Smokin' Cherry to Tangy Mustard, every bite is a totally new experience.
Pro Tip: If you come here on a Monday, you can get a perfectly seared flat-iron steak with homemade steak fries for only £10!

Address: 1 Castle Hill
The Duchess of Cambridge Pub
££ | Modern Pub | Rustic Decor
The exposed brick, aged wooden seating, and vintage posters might seem straight out of Brooklyn, but The Duchess manages to keep the feeling of an old-time pub, despite the modern décor. Open late and serving from an all-day menu, it's a veritable oasis of deep-fried food and free-flowing taps.
Looking for that traditional English pub experience? Order the Steak & McMullen's Ale pie, which consists of diced British beef braised with onions, as well as a rich beef gravy. All of that stuffed inside a flaky, golden-brown pie crust hits a spot that few dishes can.
Vegetarians should try the Superfood Buddha Bowl, jampacked with broccoli, kale, roasted roots, gem lettuce, baby spinach, red and white quinoa, and pomegranate seeds. It's a light dish that still manages to fill you up.
Address: 3-4 Thames St
Zizzi
££ | Pizza
A list of the best restaurants near Windsor Castle would really be missing something if it didn't include a great place for a slice of pizza. Serving up slices inside its brick-lined bistro, where diners chow down beneath a stunning hand-drawn mural, the ambiance here is on point. It's perfectly suited for both a fast lunch and a romantic Italian dinner.
For starters, the garlic bread with bleu cheese is a guilty pleasure we didn't know we needed. It's baked to golden brown perfection and oozing with sharp bleu cheese. We loved it. The calamari is also fantastic and avoids the too-often gamey texture for a tender, melt-in-your-mouth execution.
In terms of pizza, the Rustica Primavera is an excellent choice. Goat's cheese, artichokes, spinach, fire-roasted peppers, olives, and mozzarella over tomato sauce, the dish is packed with the freshest ingredients available. If you're looking for something a bit more serious than pizza, try the excellent chicken thigh Calabrese!
Address: 24 Thames St
Not ready to book a tour? Find out if a tour of Windsor Castle is worth it.