Let's face it, Paris is expensive. Getting to Paris is expensive, the food is expensive, getting around is expensive, and accommodation is expensive. That said, there are really nice hotels for around $200 per night in the center of Paris which I think is an attractive price for the most romantic city on Earth. Browse through our list of the most affordable and best value hotels in Paris.
---
Pro Tip: If you are looking for hotels in Paris you are likely planning a trip to Paris. If so, check out and bookmark our dedicated page on Paris with articles on the Louvre, Versailles, Eiffel Tower, and more!
10 Most Affordable and Nice Hotels in Paris
This is a list of some of my favorite hotels in Paris since they are all semi-affordable and clean. I've included recommendations in several arrondissements so you can pick and choose the area you prefer. Without further ado, my favorite affordable hotels in Paris when you're traveling for work or on a budget, but want to stay somewhere nice!
Hotel Monte Cristo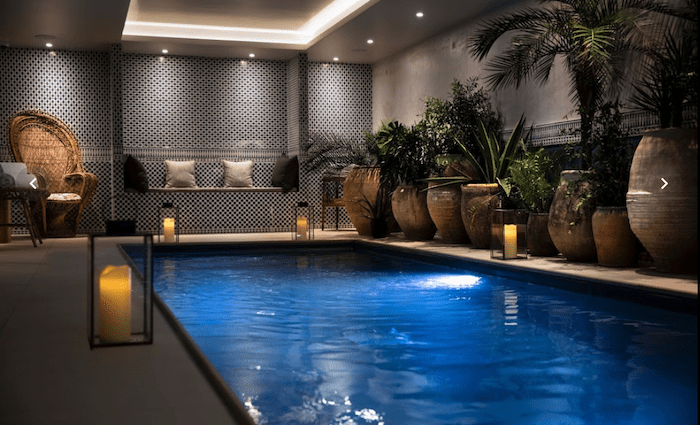 €€€ | 4 Star | 5th Arr. | Exotic | Indoor Pool
Hotel Monte Cristo has a really cool middle-eastern vibe to it which makes it fun to stay at. The price is actually very good considering its central location, central style, and great reviews.
The hotel pool is likely large enough to do laps and also has a romantic setting which is the best of both worlds. The hotel location is central but not reasonably within walking distance to the Seine.
This location is right on the edge of the Latin Quarter which is full of great bars, restaurants, and things to do at night. It is also located to a few well-connected metro stations which can get you to the Eiffel Tower or other monuments.
Hôtel Du Haut Marais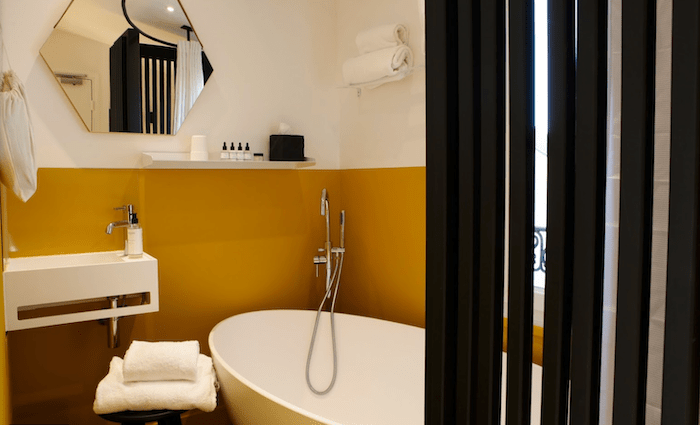 €€ | 3 Star | Le Marais (kind of) | 3rd Arr.
This hotel is my "go-to" hotel for business trips. It offers a lot of space in a modern, but cool space right in the center of Paris. Clean beds that are comfortable with all the amenities you'd want and sometimes even more.
Some rooms have cool soaker tubs that work great for a romantic stay or after a long day of walking around Paris! The hotel claims "Le Marais" but is about a block outside the unofficial boundaries. That said, it is basically right there and the price is right. I'll take it!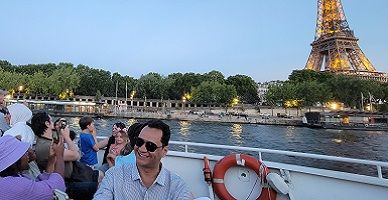 Likely to Sell out
Privileged Access Eiffel Night Tour with Seine River Cruise
Sometimes the most amazing moments happen by chance. Other times, they are orchestrated by professionals. In this case, you'll have an evening to remember as you cruise the Seine for an hour, sipping champagne and taking in the sites like Notre-Dame, the Louvre, and more. Afterwards, follow your guide past the long lines and take the elevator to the Eiffel Tower's second floor for an unforgettable view.





See Prices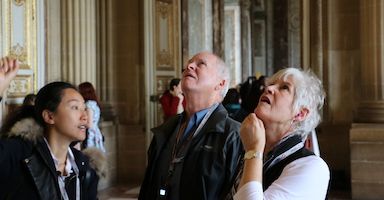 Likely to Sell Out
Skip the Line Palace of Versailles and Gardens Tour from Paris
Versailles isn't that difficult to get to by train, but why deal with the stress on your own? Our guide will meet you in central Paris, purchase your train tickets, and ensure you get off at the right stop in Versailles. With skip-the-line tickets, you'll bypass the crowds and get right into this incredible palace as your guide explains the most incredible (and controversial) history of France's favorite palace.





See Prices
Not ready to book a tour? Check out Paris Guide for more resources.
Hotel De Seine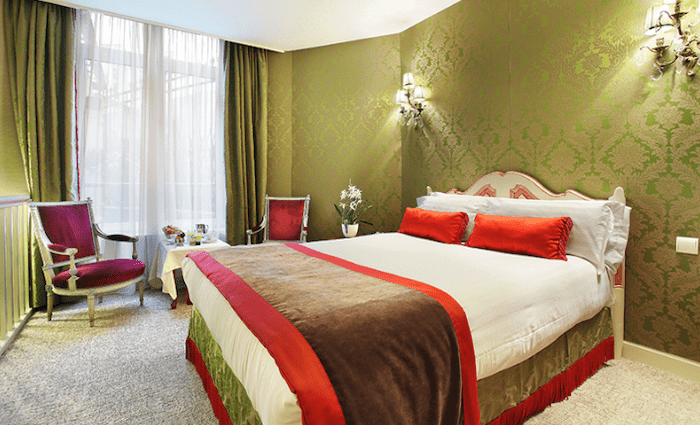 €€ | 3 Star | Saint Germain Des Prés | 6th Arr.
Hotel De Seine is in an amazing location with a great price. Very close to the Seine, hence the name, on the left bank (rive gauche).
It is right on the border of the Latin Quarter, who's food scene I prefer over Le Marais, and walking distance to the Louvre, Notre Dame, Ile Saint Louie, and the Luxembourg Gardens. Love this location and the price.
Rooms are nice enough for me and some have mini-balconies with decent street views. They have a classic design that makes you feel like you are an aristocrat at a decent price.
Hôtel Jeanne d'Arc Le Marais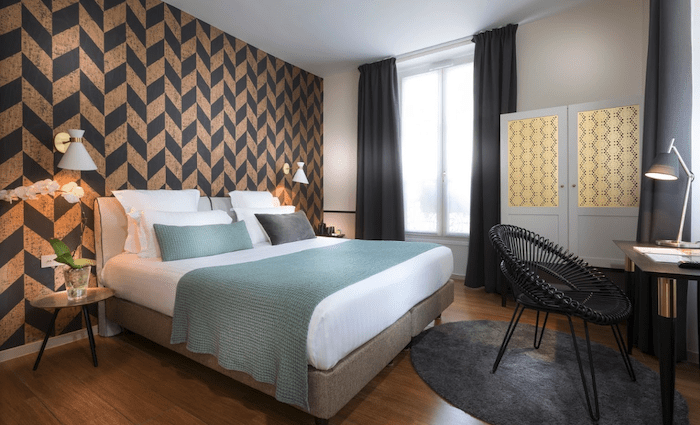 €€ | 3 Star | Le Marais | 4th Arr.
For a relatively inexpensive hotel, Hôtel Jeanne d'Arc is located in a great area, is clean and stylish. No, you won't stay in a suite formerly occupied by Joséphine Bonaparte, but do you really need to?
Le Marais is very close to the two major Seine islands, the Louvre, Latin Quarter, and has a great food scene. I personally try and choose a new area each time I visit Paris, but would recommend Le Marais above all for first-time visitors to Paris.
Hotel de Flore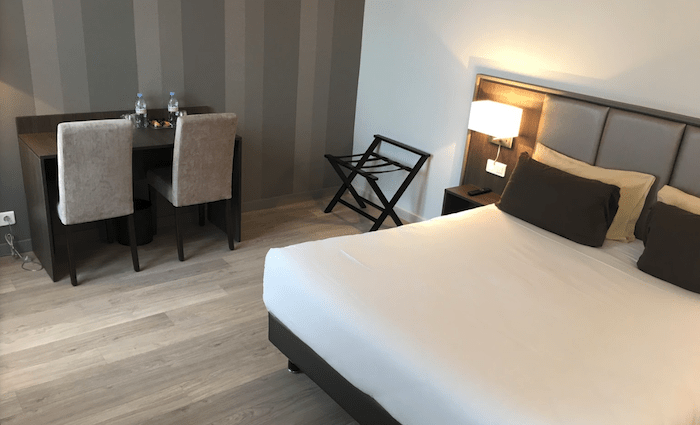 €€ | 3 Star | Montmartre | 18th Arr.
Montmartre is a neighborhood known for three things. First, burlesque shows at the Moulin Rouge and other "adult" establishments. Second, amazing elevated views of Paris from Sacre-Cœur Basilica. Finally, a really cool local food scene.
This hotel is a clean and inexpensive option that puts you in a cool area with great access to central Paris.
Hotel Eiffel Blomet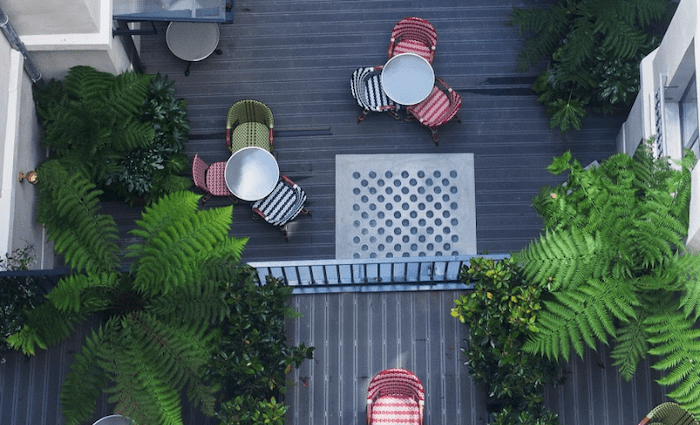 €€ | 4 Star | 15th Arr. | Indoor Pool
This is an incredible find for its location, price, and value. The indoor pool is most definitely built and design for health conscious travelers who want to get their morning laps in.
Beyond that, the price is extremely low for a 4 star hotel in the center of Paris with its caliber of reviews. I highly recommend this hotel for the budget conscious traveler who wants to get a lot from there money.
Les Jardins de Mademoiselle
€€€ | 4 Star | 15th Arr. | Trendy | Indoor Pool
Les Jardins de Mademoiselle is a cool hotel in the 15th arrondissement of Paris which is relatively close to the Eiffel Tower and Champ de Mars.
Unlike staying at the Ritz or Four Seasons, this hotel won't cost you an arm and a leg and it has a nice indoor pool for your kids to swim in. It is not massive, but could possibly be large enough to do laps in. You may just have to do more than usual.
Hôtel & Spa La Belle Juliette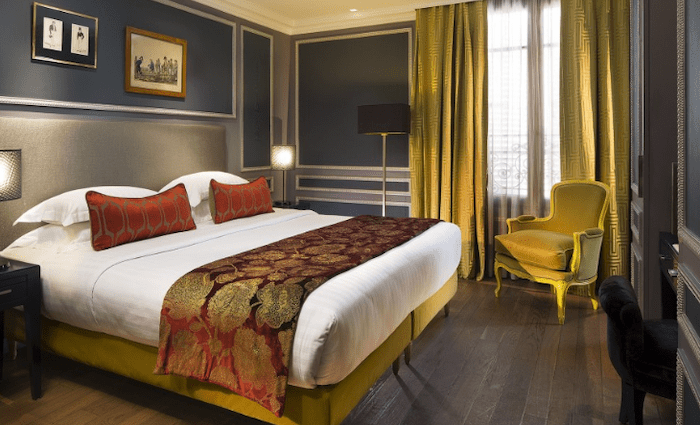 €€ | 4 Star | 6th Arr. | Clean & Basic | Indoor Pool
Another great find in terms of price, location, and ambiance. Hôtel & Spa La Belle Juliette has all the creature comforts you want and more. The hotel-style has youthful undertones and a positive feel. All-in-all, it is a clean and cool hotel with an indoor pool for a super-low price.
Popular Paris Tours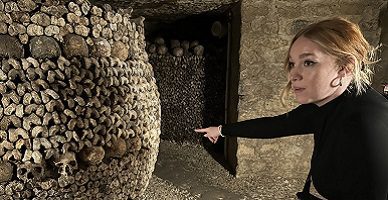 Best-Selling Tour
Paris Catacombs Tour with Secret Rooms & Privileged Access
The Paris Catacombs are unlike most attractions you can visit since it's an underground burial ground with 6 million skeletons adorning the walls. Learn the deep history here with our English-speaking guide for an experience of a lifetime. Skip-the-line admissions and access to exclusive areas that the public can't access make this the best tour of the Paris Catacombs.





See Prices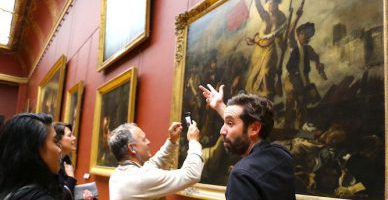 Top-Rated Tour
Secrets of the Louvre Museum Tour with Mona Lisa
The Louvre is the largest art museum on Earth and the crown jewel of Paris. You could spend days here, but instead, join a passionate, English-speaking guide for a tour of the most famous artworks. View the Mona Lisa, the Coronation of Napoleon, Winged Victory of Samothrace, and so much more.





See Prices
Not ready to book a tour? Check out Paris Guide for more resources.
Turenne Le Marais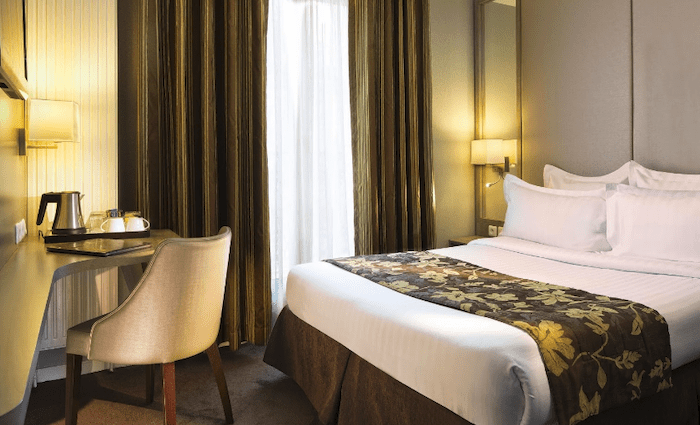 €€ | 3 Star | Le Marais | 4th Arr. | Modern
Comfortable hotel in great area for decent prices. You won't find marble counters in your bathroom or large soaker tubs, but very clean hotel with good service in a perfect area.
Hôtel Madison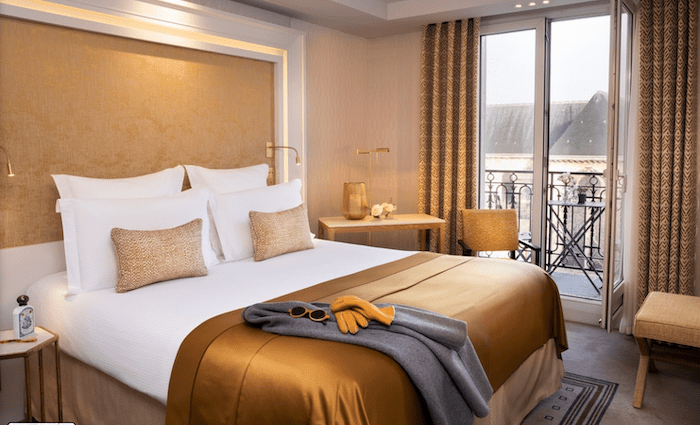 €€ | 4 Star | 6th Arr. | Classically French
Like many other hotels in this category, Hôtel Madison is located on the left bank or "rive gauche". There are tons of nearby cafes, bars, and cool restaurants. You are also reasonably within walking distance of Notre Dame, the Louvre, the Luxembourg Gardens, and a short taxi from the Paris Catacombs.
All in all, this one of the hotel I am likely to consider for a stay in Paris due to it being comfortable, in a great location, and reasonably priced.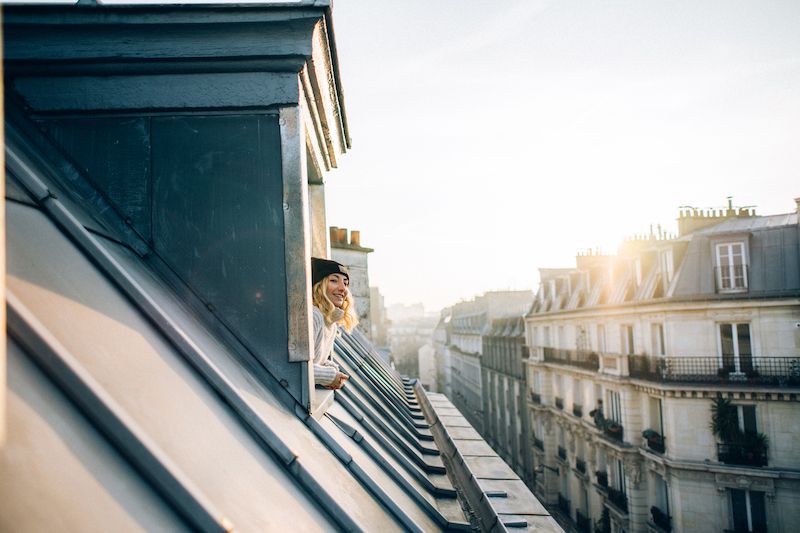 Find the best places to stay
Where To Stay in Paris
With a city as magnificent as Paris, it can be hard to find the perfect hotel at the perfect price. Explore the best hotels and places to stay in these incredible neighborhoods in Paris.
Not ready to book a tour? Check out Paris Guide for more resources.