Whether you're looking for fresh, locally grown organic groceries, a ready-to-eat snack, or some of the finest art made by France's up-and-coming creatives, this list has everything you need to know on your next trip to the City of Lights. Make sure to pack an appetite!
---
Marché des Batignolles (17th)
Address: 34 boulevard des Batignolles – 75008 Paris
Times: Saturday 9 AM to 3 PM
The all-organic market is held every Saturday and is very popular with the locals of the 17th district.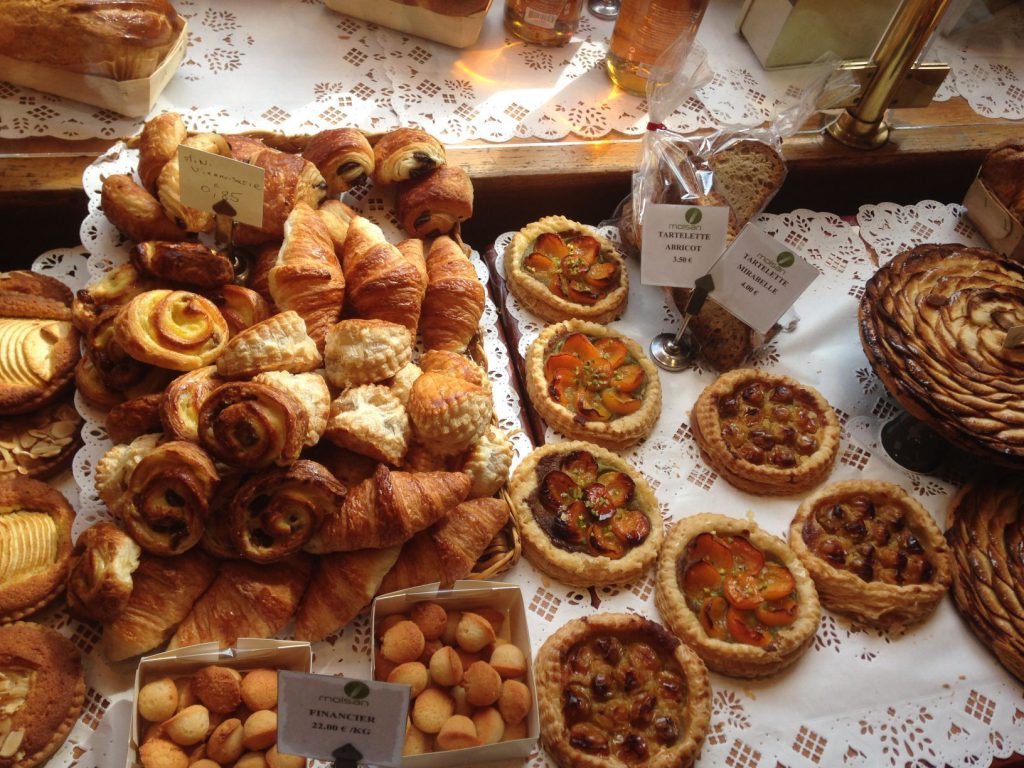 In a lot of markets around Paris, it can be a pretty hectic affair: stallholders loudly hawking their wares in French and people pushing past you to get to the best of the produce. Here, however, you'll find a much more peaceful environment to shop in, which will give you plenty of space and time to check out all of the wares available to buy.
Local markets have an extremely long history in Paris, dating back to the Roman city! Over a thousand years later the markets are still very important to Parisians. "

-Abbie M, Paris Guide
Whether you're looking for seasonal fruits and vegetables, flowers, olive oil soaps, or organic Sardinian foods, cheese and jams, this market has it all. Everything is locally grown and produced, and arrives straight from the farm every week. The people behind the stalls are very cordial as well. Because all of these products are home-made, the people selling them take a lot of pride in their wares. Ask them how they make their delicious, melt-in-your-mouth local cheese and they may even offer you a free sample.
Our Recommendation: Make sure to check out the dairy stall, where you can get raw milk from cows milked the night before. 
Marché Brancusi (14th)
Address: Place Constantin Brancusi – 75014 Paris
Hours: Saturday, 9am-3pm.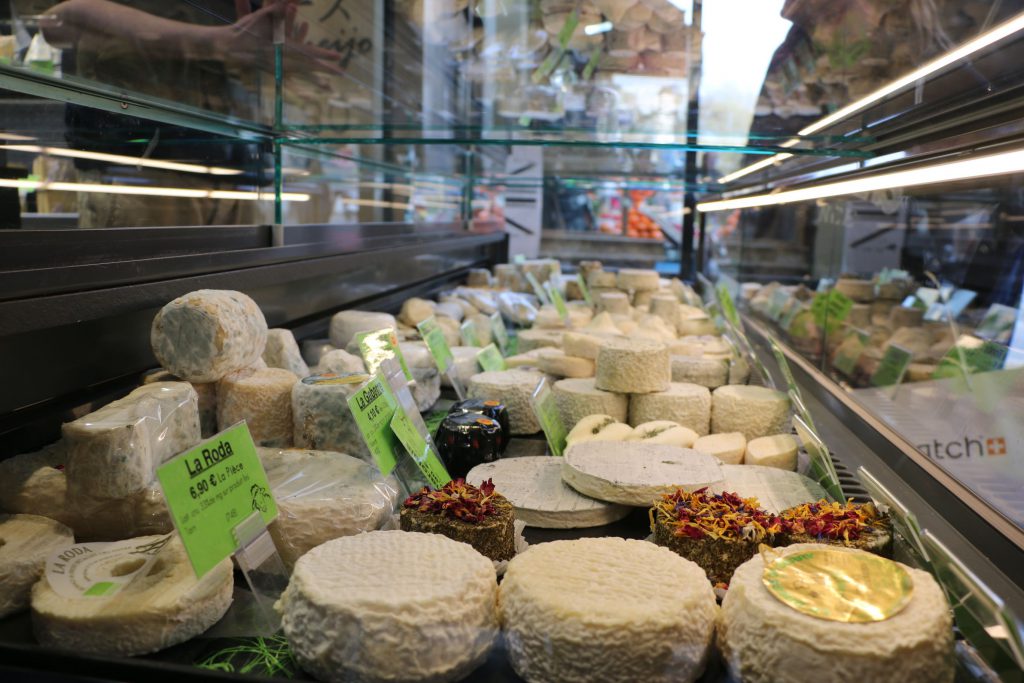 This market is also only open on Saturdays, but you really don't want to miss it. This market is often overlooked, even by those trying to hit every organic market in the city. Located on the Place Constantin Brancusi in the 14th arrondissement. This is one of the smaller organic markets in the city, but that doesn't mean there isn't plenty to choose from. Fruits, vegetables, cakes, pastries, butter cheese and fish are all available for you to sample and buy, and all of it organic.
The fact that it's less popular, in fact, makes it one of the more attractive markets on this list, as you'll avoid the surge surrounding many of the other markets in Paris. It's a great place to check out if you're looking to avoid the crowds, and get that authentic Paris experience everyone wants on their vacation to the City of Lights.
Our Recommendation: The potato-onion pancakes are absolutely delicious and one of the first things you'll smell as you get close to the market!
Marché du Centquatre (19th)
Address: 5 rue Curial – 75019 Paris
Hours: Tuesday-Friday : 12am to 7pm; Saturday-Sunday : 11am-7pm.
The Centquatre is a new Paris artistic establishment and a unique place devoted to the production and innovation of fine Parisian art. Located in the 19th arrondissement, this 39,000 m² space is an ensemble of unique architecture and art ranging from the familiar to the cutting edge.
There's always tons to see here. The Centquatre is dynamic and open to all seeking a uniquely Parisian artistic experience. It also serves as a venue for talks, meetings, where you can hear some of the ongoing intellectual conversations of the day (though you may want to bring a French-speaking friend). This market combines impressive architecture with all types of art, presented by resident artists and festivals.
My neighborhood has a market twice a week and I always look forward to getting my weekly supply of fruit and veggies – and if my dog is with we somehow always come home with a roasted chicken!

-Abbie M, Paris Guide
There's also plenty of shops and cafes to check out in the area. Grab a cappuccino and check out the amazing art!
Our Recommendation: Le Camion à Pizzas is open from midday to 3 pm Tuesday to Friday, and 11 am to 8 pm on the weekend. It's a great place to grab a quick bite to eat!

Marché des Enfants Rouges (3rd)
Address: 39 rue de Bretagne – 75003 Paris
Tuesday-Saturday: 8.30am-7.30pm; Sunday: 8.30am-2pm.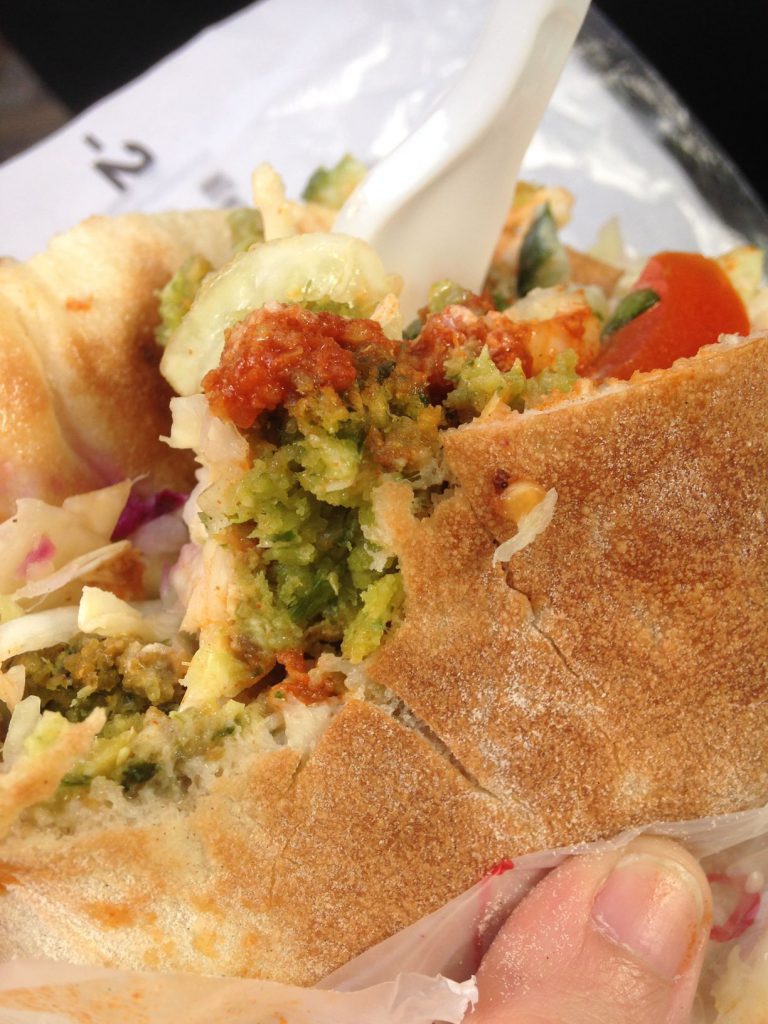 This covered dates all the way back to the early 17th century, though it still has the bustle and vibrancy of its many visitors. This makes it the oldest food market in Paris, and as you walk around you can imagine the many historical figures who would have walked around its many stalls, sampling the wares of those hawking their fruits and vegetables.
It's a great place to grab groceries, and even some lunch from one of the many delis you can find amongst the stalls. There's even more international options too, including a Lebanese caterer and a Japanese snack bar. There's really something for everyone here, and we definitely recommend it as both a market and an expedition back through Parisian history.
Our Recommendation: Chez Alain Miam Miam specializes in simple big-portion sandwiches, and it's a great place to stretch your euro! 
Marché Raspail (6th)
Address: Boulevard Raspail – Entre les rues du Cherche-Midi et de Rennes – 75006 Paris
Hours: Traditional market: Tuesday and Friday, 7am-2.30pm
Organic market; Sunday, 9am-3pm.
When you're on your trip to Paris, you don't want to feel like a tourist. The Marché Raspail is for anyone who wants to blend in with the locals. When you come here, you'll see plenty of old ladies and gentlemen picking up their groceries, chatting with the stall-owners in French, and greeting their friends on the cobblestone streets.
There's tons to get here: locally made cheeses and foie gras, meats, and fresh-baked bread still hot from the oven. There's also plenty to eat right there and then: the smell of rotisserie chicken is one that's hard to resist. Even if you're not quite hungry, there's plenty here for you. Local shops have scarves, gloves, leather goods, health and beauty products and jewelry for sale in their stalls. There's really something here for everyone!
Our Recommendation: Check out the nearby Café de Flore for a cup of café and a croissant, before continuing on your adventure through Paris (might we recommend the Louvre!)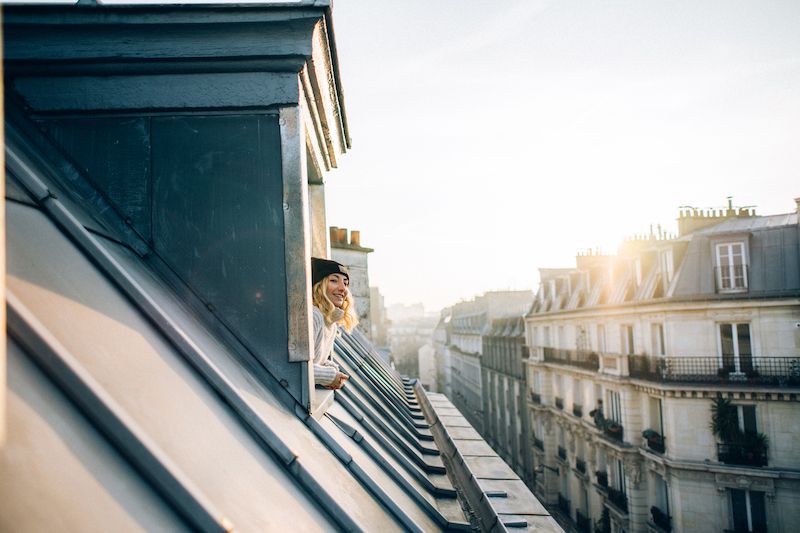 Find the best places to stay
Where to Stay in Paris
With a city as magnificent as Paris, it can be hard to find the perfect hotel at the perfect price. Explore the best hotels and places to stay in these incredible neighborhoods in Paris.