Whether you're seeing one of the fantastic shows on the West End, or just want to check out one of the best commercial spots in London, Piccadilly Circus is a must-visit hub in London. We've put together our recommendations for the best restaurants near Piccadilly Circus, so you'll know exactly what awaits you when you get there.
---
Pro Tip: Planning what to do on your trip to London? Bookmark this post in your browser so you can easily find it when you're in the city. Check out our guide to London for more planning resources, our top London tours for a memorable trip, and how to see London in a day.
The Top 10 Places To Eat near Piccadilly Circus
Piccadilly Circus is one of London's most frequented areas for its amazing atmosphere and proximity to other great attractions. The Circus, as it is referred to, is near Buckingham Palace, Trafalgar Square, Soho, and not far from the British Museum or Hyde Park.
If you're short on time, check out our London in a Day tour for a fun and easy way to see the city's top sights. Sightseeing can work up an appetite, so here are some great places to stop and eat near Piccadilly Circus!
Heddon Street Kitchen
£££ | Bistro | Classic British
A place that's thoroughly earned its spot on the top of this list, Heddon Street Kitchen is Gordon Ramsey on top of his game. It offers a wide selection of delicacies from across Europe. With an interior that combines the modern with the intimate, it's our recommendation for a trendy lunch spot in the middle of Piccadilly Circus.
If you're worried about a menu that's too eclectic, don't. Ramsey does a great job bringing new life to familiar dishes and adding a touch of class to the whole affair. For starters, we'd recommend the spicy tuna tartare, served with wonton crisps—it's a refreshing appetizer that sets the stage perfectly for your main meal.
The classic choice here is the beef wellington, cooked to a tender medium rare and served with truffle brie mashed potatoes. Despite the high-class setting, it tastes like a homecooked meal!
Address: 3-9 Heddon St, Mayfair
Dishoom Carnaby
££ | Indian | Intimate Interior
Dishoom Carnaby serves up authentic, homestyle Indian cooking at a price that's a real rarity near Piccadilly Circus. Served in an updated diner setting, with plenty of natural light and greenery, it's a modest place to bring a big appetite.
The special here is the Salli Boti, a lamb dish served in a rich gravy and covered in crunchy salli crisp-chips, and served with a hot fluffy roti. You can really taste the far-reaching Parsi roots with every bite of this dish. Of course, you can't go wrong with the house Chicken Tikka, which these guys serve with a touch of pineapple that makes their version especially unique.
Address: 22 Kingly St, Soho
Popular London Tours
Popular London Tours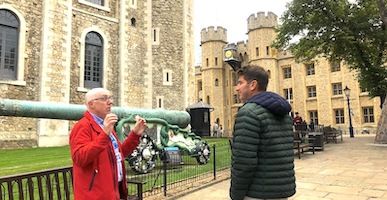 Best Selling Tour
Legends and Lore Tour of the Tower of London
How can you explore London's top attractions without getting overwhelmed? By joining this guided small group tour! With 1,000 years of history and acres of buildings, the Tower of London is easier to explore and understand with the help of your local guide. Best of all, you'll even see the famous crown jewels and have a boat ride down the River Thames.





See price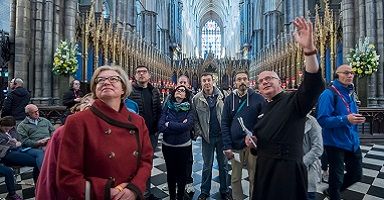 Top Selling Tour
London Walking Tour with Westminster Abbey and Changing of the Guard
This is the perfect tour for someone who wants to get to know the real Westminster Abbey. With skip-the-line entry, you get some quiet time in the nave of the abbey with your guide and small group before exploring the tombs of notable kings, queens, philosophers, and more. Depending on the day, you'll even get to see the Changing of the Guard ceremony at Buckingham Palace.





See price
Not ready to book a tour? Check out our article on the best London tours to take and why.
Señor Ceviche
££ | Peruvian | Ceviche
Peruvian BBQ doesn't get much better than this. The lively atmosphere and multicolored interior make Señor Ceviche a great place if you're traveling with friends and want to spend some time (and not too much money!) in a lovely spot.
As you can probably tell by the name, this place specializes in the Peruvian dish, ceviche, which consists of cured, raw fish spiced to perfection. You'll want to order a few options and share!
The sea bass ceviche in ají limo tiger's milk is a great choice (they don't call it El Clasico for nothing!). Get an order of Pachamanca pork ribs, slow-cooked in Yakiniku sauce, and a side of sweet potato fries. You'll have one of the most filling and unique meals you can find in Piccadilly Circus.  
Address: Kingly Court, Soho
Brasserie Zédel
£££ | French | Beautiful Interior
It's hard to believe that such a grand space could be found in such a densely packed place like London. Yet Brasserie Zédel not only looks great beneath its marbled ceiling and incandescent light but backs up the ambiance with some of the best French cuisine dishes in London.
You'll want to start your meal with one of the fine selections from their elegantly curated wine list. Our recommendation would be the 2012 Chardonnay de Languedoc, a light option that opens the meal perfectly.
The prices here are pretty reasonable, so we'd recommend a few hors d'Oeuvres like the Steak Tartare or Frogs' legs. It will only run you about £10. For your meal, we recommend the Sea Bream Fillet, stuffed with sauteed peppers and tapenade. It's a delicious dish, served with freshly caught fish that's packed full of flavor.
Address: 20 Sherwood St, Soho
Ham Yard Restaurant
£££ | Modern British | Outdoor Seating
A great place to sit outside and enjoy a meal on a sunny day, Ham Yard offers the best in British cuisine. Located inside the Ham Yard Hotel, It's an especially great choice for brunch or afternoon tea, enjoyed on the restaurant's lovely veranda.
If you're coming here for breakfast, we would keep it simple with a plate of their fluffy, thick pancakes served with maple syrup and butter. You can go all in on an English Breakfast, but be careful because it's big and so good that you'll want to eat all of it.
Their wide selection of teas pairs well with their freshly baked scones, as well. For the dinner crowd, we recommend the Dorset Crab with Lemon Mayonnaise. The tenderness and flavor of this dish make it a classic as far as we're concerned.
Address: 1 Ham Yard, Soho
Ikoyi
£££ | West African | Unique
This low-key (but trendy) spot in Piccadilly serves some of the most stylistically interesting dishes in London. Rooted in West African cuisine, Ikoyi strikes the perfect balance between modern tastes and traditional cuisine.
The small dining room, decorated tastefully with modern and traditional art, translates this restaurant's cooking ethos into an excellent ambiance. In terms of restaurants near Piccadilly Circus, it's one of the most unique!
With options like a Cow Skin Sandwich and Chicken Gizzards with Plantain, the menu here might be a little intimidating for those not familiar with West African cuisine. Yet the chefs know what they're doing and deliver a surprising experience with every bite. We recommend the Chicken Efo with Asparagus, a spinach and chicken stew that's warm, filling, and absolutely delicious.
Address: 1 St James's Market, St. James's
Olives and Meze
£ | Mediterranean | Takeout
While this place is a little too small for a sit-down meal, it's one of the best restaurants near Piccadilly Circus to pick up a quick, delicious meal and be on your way. Olives and Meze can be found inside a small, brick-lined storefront, distinguished by its glowing sign and Mediterranean smells.
For £7.50, you can get a box meal or wrap, consisting of your choice of protein, salad, and side. For that price, you get options like Pulled Scottish beef and Welsh lamb. Served next to a salad of artichoke and roasted pepper, and a side of sweet potato wedges, you'll have an on-the-go meal within minutes that rivals some of the best in London. Check this place out!
Address: 40 Great Windmill St, Soho
Check Out Our Best Day Trips from London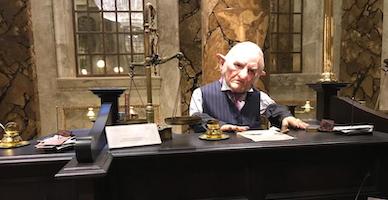 Top-Rated Tour
The Magic of Harry Potter: Warner Bros Studios & Walking Tour of London
On this full-day Harry Potter experience, immerse yourself in the world of witchcraft and wizardry. With your expert, Harry Potter loving guide, explore the filming sights in London before heading to Warner Bros Studios by Private Coach. See the real Hogwarts, Sorting Hat and more on this memorable experience.





Starting at €149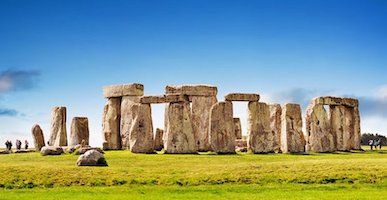 Top-Rated Tour
Windsor Castle, Stonehenge and Bath Day Trip from London
Join this full-day trip from London for the ultimate day through British history and culture with an expert guide. At Windsor Castle, skip the lines and see how the English Royals live. At Stonehenge, immerse yourself in the mystery of the 4000-year-old Neolithic structures. Lastly in Bath, take in the Roman Baths from the first century AD, the best symbol of Roman Britain.





Starting at €149
Not ready to book a tour? Check out our article on the best London tours to take and why.
Nopi
£££ | Asian-Mediterranean | Elegant
An excellent place to order for the whole table to share, Nopi serves up chef Yotam Ottolenghi's Asian-Mediterranean fusion cuisine on Warwick Street. Decorated with white marble, golden brass, and an eclectic array of art, this place is great for a pre-show dinner.
To start off, we recommend the roasted aubergine with Thai basil. Along with the crispy saddleback pork with kimchi, it's great to share with the table. This will set you off on the right foot for one of Nopi's divine entrees, like the grilled sea bass with red curry paste or the smoked tofu with lemon tahini. Finish your meal with the roasted pineapple with coconut ice cream, and you'll be ready for your show!
Address: 21-22 Warwick St, Soho
Chilango
££ | Mexican | Open Late
If you thought this list was getting a little stuffy, then might we recommend Chilango on Brewer Street. Keeping it simple with fast and delicious Mexican food at good prices, Chilango is perfect for a midday lunch or a late dinner.
The cozy interior, decorated with wall-to-wall murals, is an especially inviting atmosphere after a long day of walking around London. It's one of our favorite restaurants near Piccadilly Circus!
Sometimes you just want a huge burrito stuffed full of steak, chicken, or pork belly, black beans, and cheese. Chilango is happy to oblige for only £8. If you grab a side of chips and salsa for £2 and a glass of their homemade lemonade, you'll be hard-pressed to find a better meal at that price point.
Address: 24 Brewer St, Soho
Hefaure 黑芙蕾
£££ | Dessert | Hidden Gem
When it's time for dessert, then this Shaftesbury Avenue shop is an excellent choice. A hidden gem among other restaurants near Piccadilly Circus, Hefaure offers a wide selection of handcrafted treats that are the perfect end to any London night. Though tucked away behind an unassuming exterior and pretty small on the inside, this place goes big when it comes to flavor.
The souffles here are where it really shines. We'd recommend the cream with strawberry, baked to a delicate and warm perfection. The green tea mousse is excellent as well, and pairs perfectly with their sweet milk tea. If there's something missing from a busy London day, chances are you just haven't stopped by Hefaure!
Address: 108 Shaftesbury Ave, West End
Not ready to book a tour? Check out our article on the best London tours to take and why.