There's no question why Sun Valley has been a go-to ski destination for decades. Sun Valley should be at the top of anyone's ski vacation bucket list, with its beautiful scenery, top-notch restaurants, and skiing options for the whole family. We put together a list of our favorite places to stay, eat, and play when you come to ski. Take it from this local—you're going to love staying in Sun Valley.
---
Here's what you should know about Sun Valley: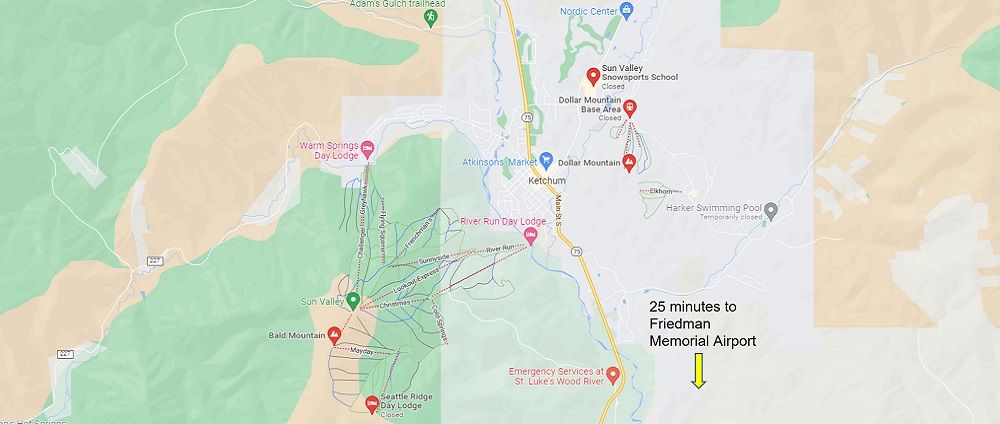 Sun Valley is one of the most historically well-visited ski destinations in America. Small-town Ketchum, Idaho, is the official home of the resort and its two mountains, and it's only a short 20-minute drive from the Friedman Memorial Airport in Hailey, Idaho.
Visitors can rent a car in Hailey and enjoy a scenic drive north to Ketchum or enjoy one of the super-convenient mountain shuttles. Additionally, Uber and Lyft are popular transportation options. However, remember this is small-town Idaho and rideshare availability will be limited at times.
There are actually two mountain options when skiing Sun Valley: Dollar Mountain and Bald Mountain. Dollar is smaller with more terrain for young learners or families. In contrast, Bald is known for having some of the most steep and technical terrain in the Rocky Mountains. Please note that lift tickets are non-transferrable between hills, so you must buy them separately for each. You can check the trail map to see which mountain you prefer.
Dollar Mountain, the beginner-friendly resort, overlooks the valley from the east. The ski school programs at Dollar are top notch and will treat you or your kids to a thrilling day of fun learning experiences. When you're ready to take on a big challenge, Bald Mountain awaits you to the west. Both are connected by the Mountain Ride shuttle.
Our Partnership with Booking.com. If you like our content, please book by clicking on our Booking.com links. The price is the same for you, and we get a small commission that helps support our blog. We've partnered with Booking.com because they have the most options, great prices, and a solid loyalty program. Just about every hotel is on Booking so our recommendations are not incentivized.
Where to Stay in Sun Valley: Best Hotels and Areas
Sun Valley is a dream ski destination nestled in the Sawtooth Mountains which are famous for the jaw-dropping views on either side of the valley. It should be no surprise that star-studded visitors like Marilyn Monroe and Mark Wahlberg have slid down these slopes throughout its history.
Downtown Ketchum is home to some of the best restaurants in Idaho, and you might find yourself wandering a famed art gallery or luxury boutique. Locals and visitors alike can agree: the après-ski scene is like no other.
In short, Sun Valley has lots to offer. Whether you come for the family experience or the legendary powder days, you'll leave with a smile on your face. The Sun Valley area has countless options for lodging that will fit anyone's budget, taste, and location desires.
We broke down the three most common towns ski visitors like to stay in near Sun Valley: Ketchum, Hailey, and Bellevue. Unique restaurants and sightseeing options give each town their own charm. Take a read through what makes each of them special and decide where you'd most like to enjoy your dream Sun Valley vacation.
Ketchum and Sun Valley
Ketchum is the biggest town in the valley and is known for unique restaurants and a modern, upscale vibe. It is located on the northern-most end of the valley (closest to Bald Mountain), but we'll also include a top hotel in Sun Valley proper (closest to Dollar Mountain).
The majority of skiers stay in Ketchum for ease-of-access to the lifts. This is where you'll find the more luxurious places to stay in Sun Valley for skiing. Most importantly, the après-ski gatherings for happy hour bring locals and visitors together to revel after an epic day on the mountain.
When the bell rings for last chair, meet us at Sawtooth Public House. Cheers!
Why I Love Ketchum:
A lively downtown scene
Luxurious accommodations close to skiing
Easy access to the lifts
Walkable gallery and boutique shopping
Upscale and modern ultra-luxury hotel options
Attractions in Ketchum
Sun Valley Heritage and Ski Museum
Sun Valley Center for the Arts
Hemingway Memorial
Easely Hot Springs
Chapter One Bookstore
Best Restaurants in Ketchum:
Enoteca
Sawtooth Public House
The Kneadery
Cristina's Italian
Lizzy's Fresh Coffee
Best Hotels in Ketchum and Sun Valley:
Hotel Ketchum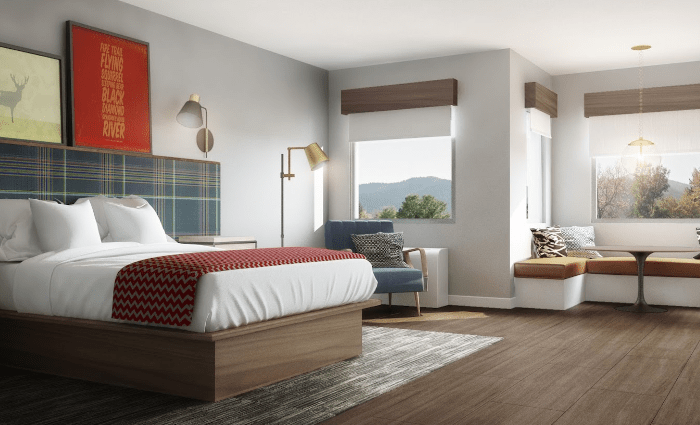 $$$ | 3 Stars | Ski Rentals | Excellent Breakfast
Newly renovated to include ski storage, valet, and ski rental options, Hotel Ketchum is great for families, as each room is spacious and well-appointed. Get right to the slopes in the morning after grabbing some delicious breakfast on your way out!
Sun Valley Resort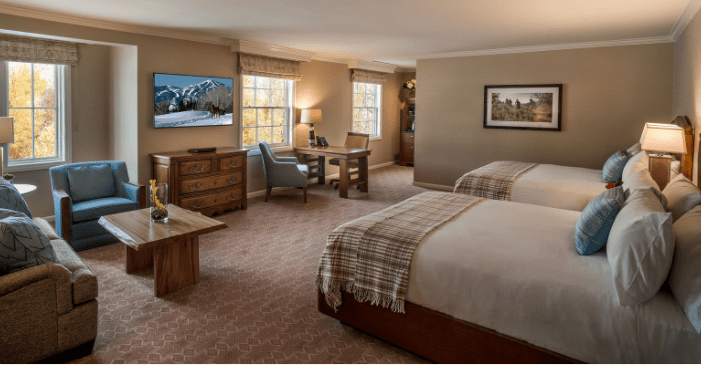 $$$$ | 5 Star | Historic Rooms | Fine Dining | Fun amenities
Ultra-luxury at its finest: sleep at the base of the resort, steps away from Idaho's finest dining and full-service accommodations. Enjoy a private indoor bowling alley, choose from three pools, or relax in the spa. Don't miss The Ram fine dining experience either.
Limelight Hotel Ketchum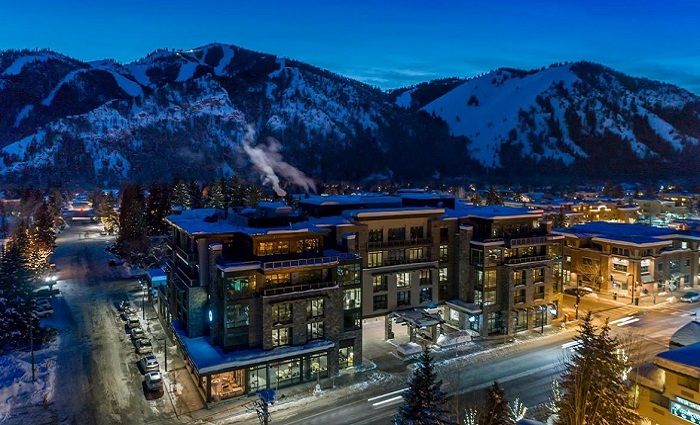 $$$$ | 4 Star | Ski Rentals | Sustainable Mission
With stunning views from every window, this hotel makes you feel like you're on the mountain even even on your off-days. The complimentary shuttle drops you off conveniently at the base area and brings you home after a long day so you can relax and après by your very own fireplace. Don't miss the happy-hour margaritas from 3-5 pm, daily.
Sun Valley Retreat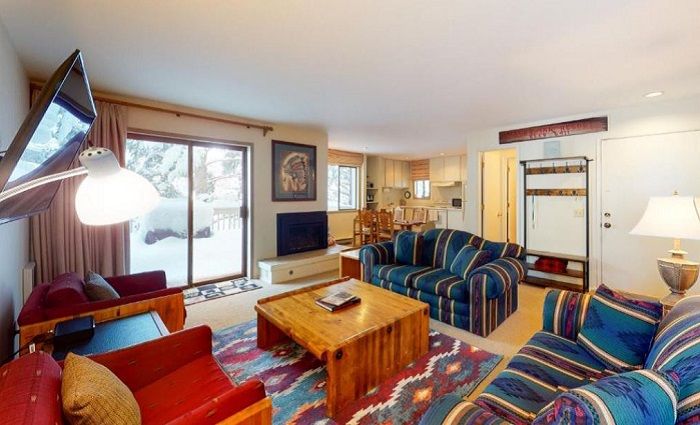 $$$ | Exceptional Host | Space for Family
This cozy vacation rental has room for the family and is in an excellent location close to the lifts. Watch the day wind down from your private balcony, then settle in with a homemade meal in the fully equipped kitchen. Feel like you're at home with the amenities: washer, dryer, patio loungers, and movies for the family!
Hailey, Idaho
Hailey is home to the Friedman Memorial Airport, the most common landing strip for visitors to Sun Valley. Steps away from the Big Wood River, with plenty of local, small-town charm, Hailey offers an alternative to Ketchum's upscale, modern vibe. And it's only 15 minutes from Ketchum.
Watch the fog rise on the banks of the river each morning and look for moose hiding in the willows. If you're lucky, you might catch a glimpse of the native Sawtooth elk herd in the wide open valley to the east! Locals love it here, and if you're looking for a true Idaho ski experience, you'll want to stay in Hailey.
Why I Love Hailey:
Small-town charm
True local experience
Budget friendly
Easy airport access
Unique restaurants
Attractions in Hailey:
Rotarun Ski Area
Bow Bridge over the Big Wood River
Blaine County Historical Museum
Sun Valley Museum of Art
Indian Creek Nature Preserve
Best Restaurants in Hailey:
Wicked Spud
Dang's Thai
TUNDRA Restaurant
DaVinci's Italian
Shorty's Breakfast Diner
Best Hotels in Hailey:
Wood River Inn & Suites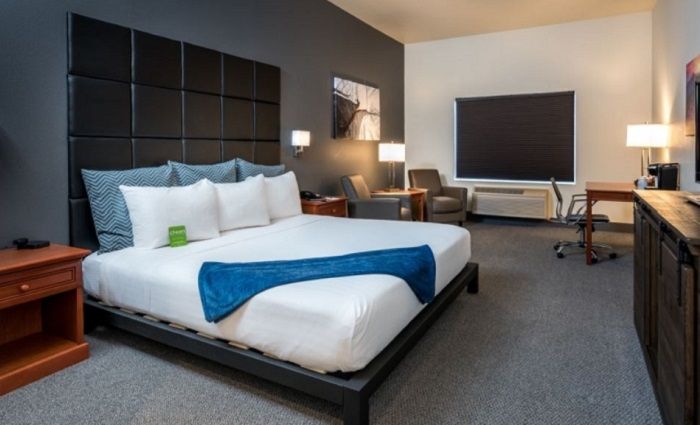 $$ | 2 Star | Near Airport | Budget Friendly | Free Mountain Shuttle
While the Wood River is affordable, no luxury is spared. Each room is complete with a Roku, premium toiletries, and plenty of space for families to spread out. Right down the road is the local co-op for your skiing snacks, and out front is a stop on the Mountain Ride shuttle to deliver you to the mountain. Don't miss the fresh breakfast!
Fairfield by Marriott Inn & Suites Hailey Sun Valley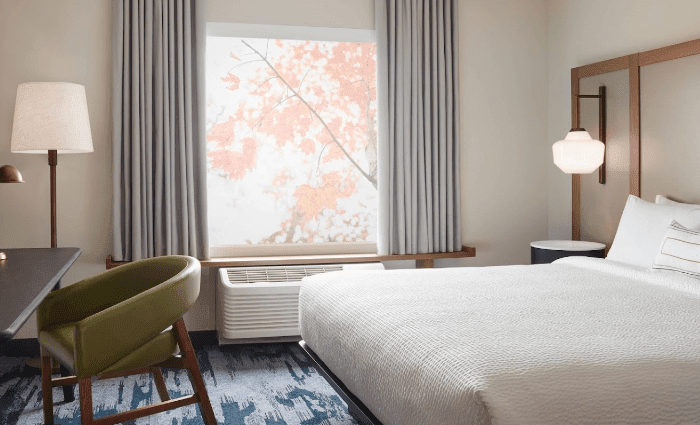 $$ | 2 Star | Airport Access | Traditional Modern Vibe
Budget-friendly option with a modern, upscale vibe. This location is one of the newest in Hailey, so it's impeccably clean and comfortable. The location is close to downtown Hailey restaurants and shopping with super easy access to the Mountain Ride shuttle to the lifts. The Fairfield is perfect for families or early-morning flights, as it is only moments from the airport.
Grand Hailey Home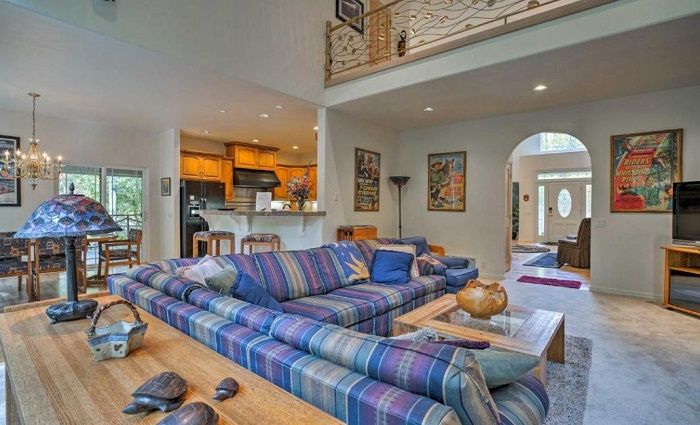 $$$ | Luxury Option | River Views | Four Bedrooms
This vacation rental in Hailey is a true luxury experience. Live like a local along the river, enjoying a fresh-grilled meal on the patio. There's plenty of space for a family of eight to spread out — with four bedrooms, privacy is almost guaranteed. This is a don't-miss accommodation that's perfect for long stays and big families.
Bellevue, Idaho
Further down the valley is charming Bellevue, Idaho. Its proximity to the airport and stunning valley views is the biggest draw to this quaint small town. Visitors love Bellevue for the access to fly-fishing, wildlife watching, and adorable accommodations.
If you are traveling with a group that has a variety of interests, Bellevue is the choice for you. It's a short 25-minute drive to get to Ketchum and your pick of your favorite mountain. When the other locations are booked, or you just want a more secluded location, Bellevue is your best bet for where to stay in Sun Valley for skiing.
Why I Love Bellevue:
The true Idaho experience
Friendly, accommodating locals
2 minutes to the airport
Hiking, fishing, wildlife watching abounds
Views all around
Attractions in Bellevue:
Muldoon Canyon Road for wildlife watching
Rosewood Vintage Music Store
Wood River Trail
Trout Lane River Access
The BARN for horseback riding (open seasonally for indoor riding lessons)
Best Restaurants in Bellevue:
Mama Inez
7 Fuego
Mahoney's Grill
Lucy's Breakfast
Coffee Corner Cafe
Best Hotels in Bellevue:
Silver Creek Hotel
$$ | 2 Star | Large Suites | Environmentally Friendly | Easy Airport Access
The Silver Creek is known for spacious suites, soaking tubs, and wet bars in most rooms. That means plenty of space for families to spread out! Enjoy the outdoor fireplace after a long day on the mountain. Here you're just teps to the river for a glorious morning stroll.
Riverside Bliss Vacation Rental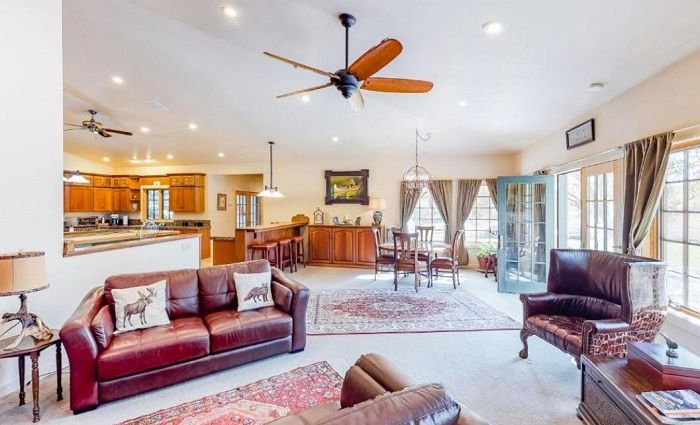 $$$ | Entire Home | Multiple Bedrooms | River Access
This vacation rental is palatial and luxurious. With four bedrooms, the family has room to spread out and enjoy their privacy or congregate in the beautifully appointed living room. From the patio, you can see the Big Wood River. Complete with all the amenities of home, this accommodation is perfect for long stays and big groups looking for a local experience at an affordable price!