Compared to the West Coast, you won't find a ton of huge mountain resort towns on the East Coast, but Stratton Mountain gives it a great shot. There are plenty of après ski options here, and lots of hotels and rentals to choose from. Read on to decide where to stay near Stratton, Vermont, for this ski season.
---
Where to Stay Near Stratton Mountain: Best Hotels for Skiing
Stratton Mountain is located in southern Vermont and has a vertical drop of 2,003 ft. With a total of 99 trails it is the perfect place to ski nicely groomed trails and still find a few bump runs along the way. Stratton Mountain has a wonderful village with shops and dinning so when your legs need a break you can always walk around their village. Most of their trails are either novice or intermediate, but don't get me wrong you can find some challenging slopes here to dig your edges into.
One thing Stratton is known for is for their community or better yet their village. People have owned the same condos on the mountain since it opened in 1961 and have raised their kids there—and their kids' kids. They have amazing instructors if you're looking for a lesson, and you can usually spot the ski team kids racing down as you head up.
Finally, before we go to the hotels near Stratton, there are some trails I would recommend for some people looking for good terrain at Stratton. Right off of Upper Kidderbrook on far lookers left there is a glade called Test Pilot. It is a wonderfully tight tree glade that will make you use your edges.
Also if you are skiing underneath the gondola you will find on skiers left Shred Wood Forest (I would recommend skiing here just for their trail name). All of these trails are open and well groomed, you will have a blast shredding this mountain for a lovely vacation.
Stratton Mountain Village
Now, let's talk a little bit about the village before we start talking about the terrain, trails, and most importantly hotels (I will get there, I promise). Stratton is one of the best places to après ski with dinning and bars within walking distance. You can stop mid-ski at mid-mountain to enjoy lunch and a beverage with a view. Or you can go to places like Fire Tower Restaurant and Tavern, Sun Bowl Lodge, Bar 802, and The Drift at the end of the day.
Stratton also has plenty of places to shop if skiing is not your thing. Shop at stores like North Face, Stratton Clothing Company, Burton, Syd and Dustys, or even Von Bargen's Fine Jewelry. There is no shortage of things to do while you are in town.
Let's get to what you came here for and discuss where to stay at near Stratton Mountain in Vermont.
Our Partnership with Booking.com and Expedia.com: If you like our content, please book by clicking on our links. The price is the same for you, and we get a small commission that helps support our helpful blog content. We've partnered with Booking.com and Expedia.com because they have the most options, great prices, and a solid loyalty program.
Why I love Stratton Mountain:
Great family vibes
Amazing village with shops and restaurants
Amazingly groomed trails to carve your edges
Best Restaurants in the Village of Stratton
Mulligan's
Fire Tower Restaurant
Green Door Pub
Bar 802
The Drift
Verde Stratton
Best Hotels Near Stratton
The Black Bear Lodge at Stratton Mountain Resort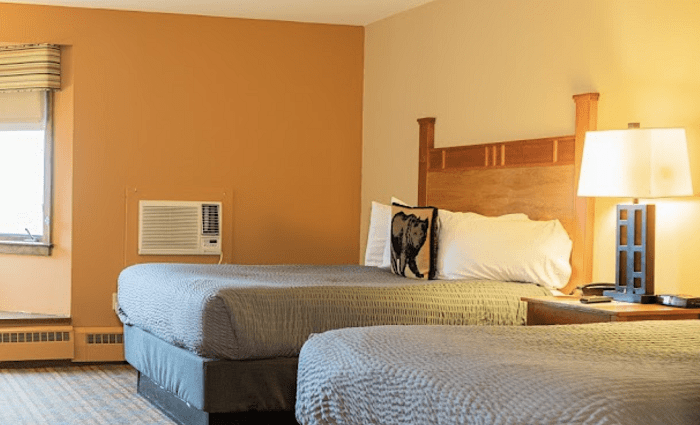 $$ | 3 Star | Affordable Stay | Almost Ski-in/Ski-Out
This is as close as you can get to the mountain since the Black Bear Lodge is just 550 feet away from the village at Stratton. Stop on your way back or have dinner at the restaurant called Table 43.1 Degree Bar & Eatery. Of course there is a hot tub for you to relax after a tough day's shred.
Bromley View Inn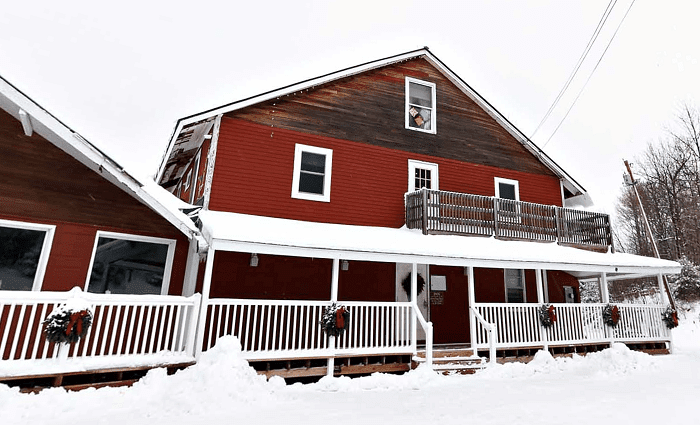 $$ | 3 Star | Cozy Vibes
A wonderful bed and breakfast to make you feel right at home. They have a bar and a great lounge to hang out with your family or friends. Located roughly 8 miles from Stratton Mountain.
The Equinox Golf Resort & Spa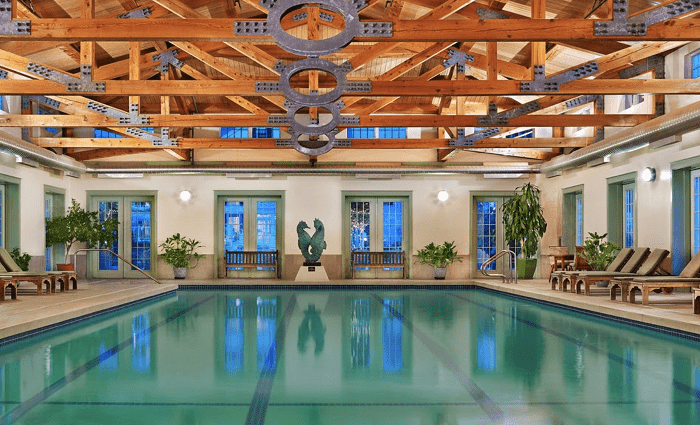 $$$+ | 3 Star | Luxurious Option
With a full service spa, your muscles will be nice and relaxed for the next day on the slopes. You can also dip into their steak house, The Chop House, for some fine dining. There is a fitness center, pool, and sauna. It is located in Manchester, NH which is roughly 8-10 miles from the slopes of Stratton.
The Upper Pass Lodge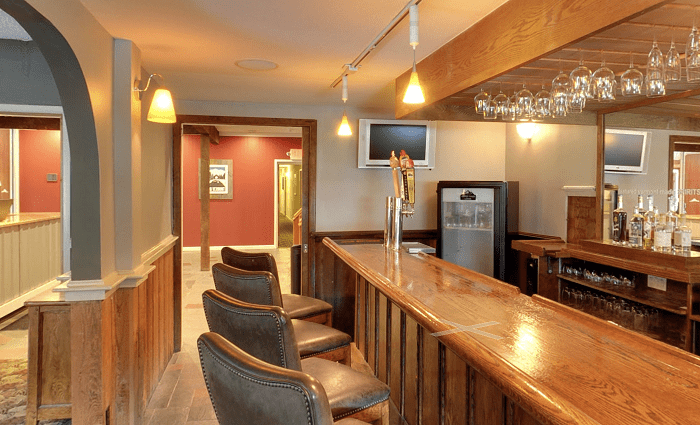 $ | 2 Star | Located Near Magic Mountain
With a restaurant located at Upper Pass Lodge, you will never go hungry. It is a great place to come and relax after a long day of skiing. You can hit up Stratton or head over to Magic Mountain as well.
Cold Moon Farm B&B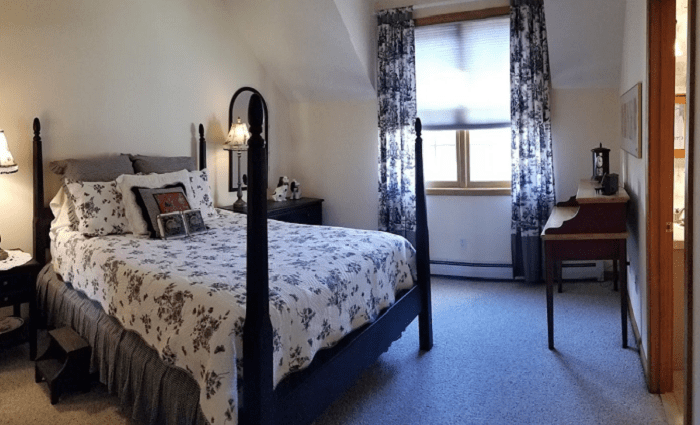 $$$ | 3 Star | Quaint B&B | Romantic Option
Roughly 4 miles from the mountain, this place is great to stay at with your significant other. A classic American breakfast is served every morning, and it is an easy place to relax in a comfy and cozy home.
Lodge at Bromley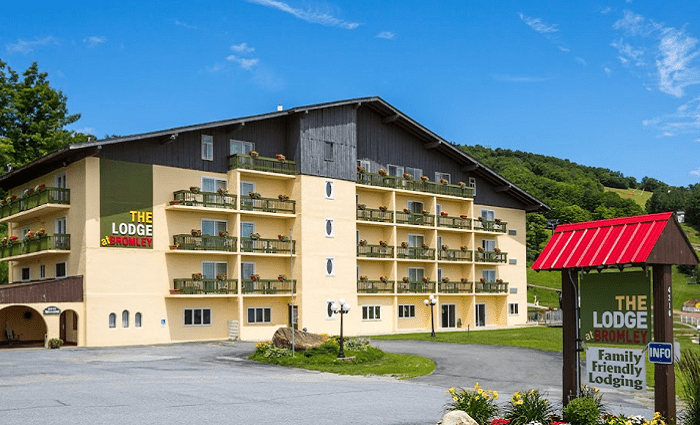 $$ | 3 Star | Lift Access to Bromley | Games
You are only 8 miles from Stratton and right on Bromley Mountain here. It's a good hotel for your family since you could ski at multiple locations. They have ping-pong and a pool so your family will always stay busy (if you have the energy after skiing hard all day).
Seesaw's Lodge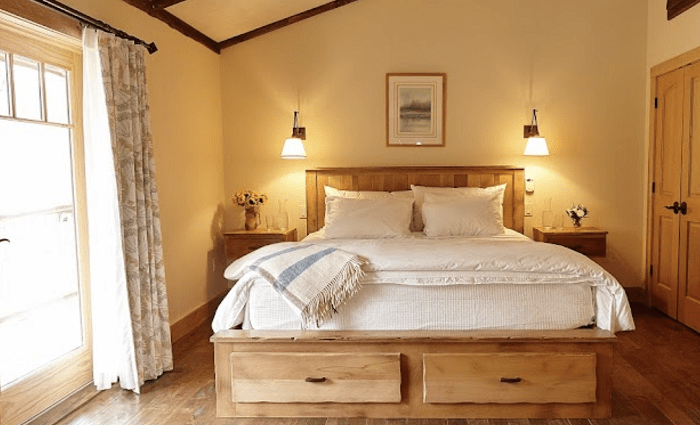 $$$ | 3 Star | Great Atmosphere | Kitchen
With a restaurant and bar, plus a place to cook your meals, you won't go hungry here! It is roughly 13 miles from Stratton and is a great place to hunker down and relax. They have ski storage too, so no need to leave your skis in your car or outside of your room. They also have all sorts of entertainment with darts, pool, and a game room.
Kimpton Taconic Hotel, an IHG Hotel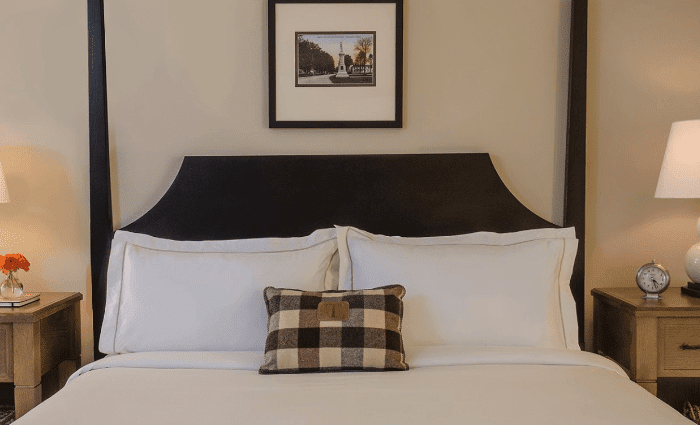 $$$ | 4 Star | Great for Families
Located roughly 7 miles from Stratton, you will have everything you need at the Kimpton Taconic. Stop for dinner in Stratton Village, then head back to your oasis for a cozy night's sleep. The Copper Grouse is open for breakfast and dinner onsite, so you can stay in all night if you wish too.
Big Bears Lodge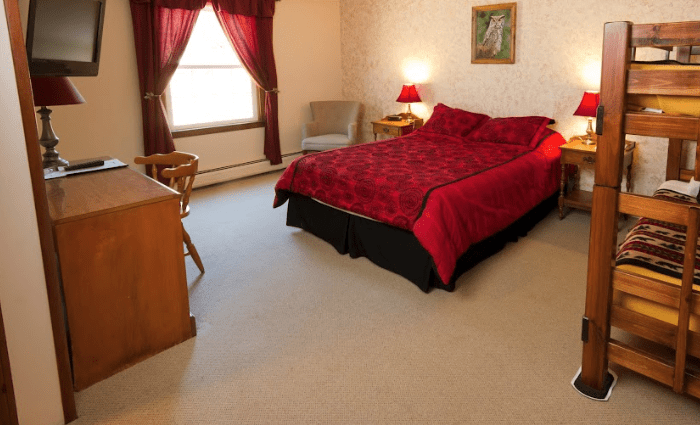 $$ | 3 Star | Hot Tub and Pool
Located roughly 2 miles from Mount Snow and 8 Miles from Stratton is another dual-resort ski lodge to stay at. If you are here at Stratton for a week, make sure you take a few turns at Mount Snow as well. There is a heated pool outside, as well as a hot tub and ski storage for all of your equipment.