Downtown Napa is a food-lovers haven studded with Michelin restaurants and wine tasting rooms. After a day of winery hopping, downtown Napa has countless cuisines to satisfy any craving. That means you'll even find a hearty burger joint on our list right alongside small plate dishes and tasty tacos. You're sure to fall in love with any of these best restaurants in downtown Napa.
---
The Top 11 Places To Eat in Downtown Napa
Downtown Napa has experienced a renaissance of new, world-class restaurants studding our once humble, little wine country town. Over the past few decades, Napa has become one of the premier wine regions in the world. As a result, downtown Napa is now following suit and metamorphosing into an international haven for foodies. Read on to find our favorite best restaurants in downtown Napa.
Oenotri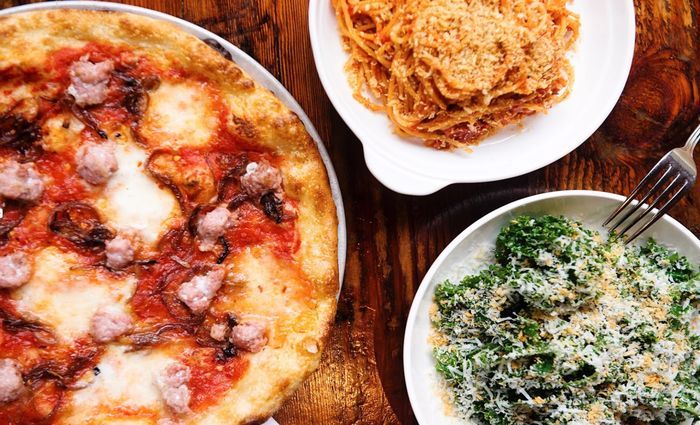 $$ | Rustic Italian | Locally Sourced | Michelin-Rated
Oenotri features a daily rotating menu of wood-fired pizza, house-made pastas, and to-die-for southern Italian entrees. That means Oenotri is popular among tourists and locals alike. Their wine list features an extensive selection of both Italian and local Napa wines. If you are having a hard time deciding between the handful of Italian options in downtown Napa, look no further!
Address: 1425 1st St, Napa
La Cheve Bakery & Brews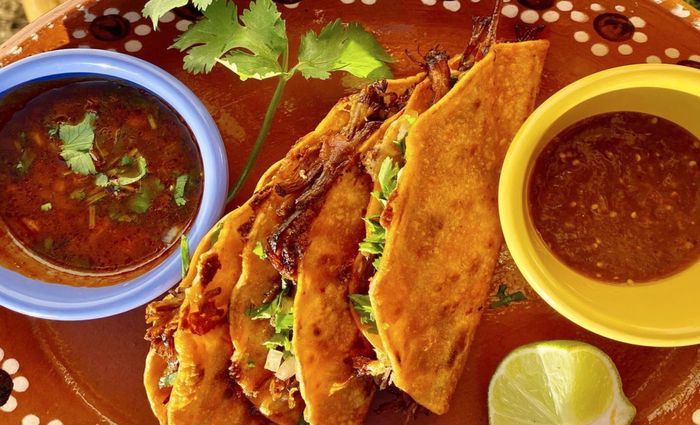 $ | Breakfast & Brunch | Mexican | Local Favorite
Though La Cheve is a few blocks outside of downtown Napa, it a local favorite that can't be missed. La Cheve is a trendy yet soulful alternative to your classic Mexican restaurant. They feature a wide selection of craft brews, fresh baked goods, and breakfast items with a Mexican spin.
Some of their brunch staples include chilaquiles, Mexican avocado toast with mango-habanero jam and Oaxaca cheese, and Mexican-style eggs Benedict. If you're stopping by for lunch, their tacos are some of the best you'll find in the valley. To top it off, their atmosphere is fun, and they offer reasonably priced fare that won't break the bank.
Address: 376 Soscol Ave., Napa
Heading to Napa Valley? Let us help you plan your trip with our recommendations for where to stay in Napa Valley, plus our favorite things to do here!
Angele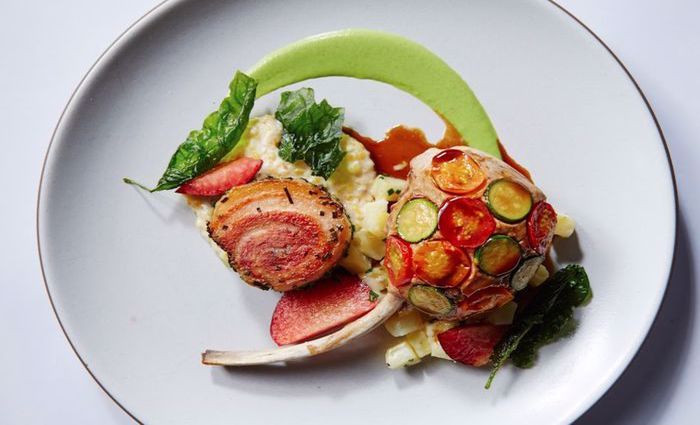 $$$ | French Country | Quaint | Michelin-Rated | Perfect for Couples
Situated right on the Napa River, Angele is our top pick for a date night. Angele features a charming atmosphere, excellent cocktail menu, fresh seafood, and world-class French dishes. You'll enjoy a wide range of drool-worthy French fare through a locally-sourced California lens. This includes items such as their classic French onion soup with 14 month aged gruyere and prime NY steak frites. The butterscotch bread pudding with bourbon ice cream is an absolute must for dessert—you can thank us later.
Address: 540 Main St., Napa
The Model Bakery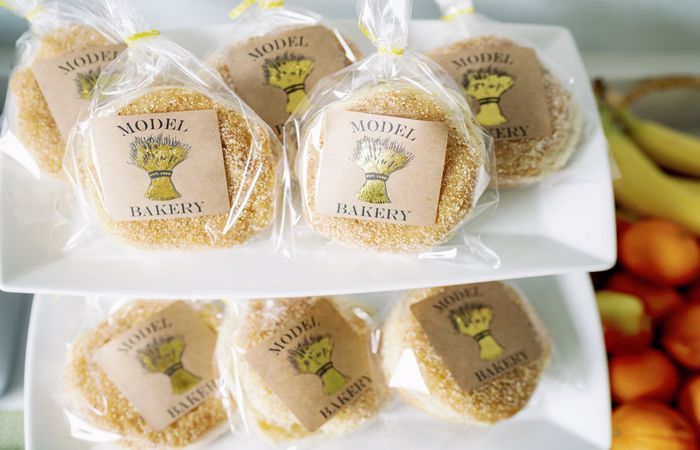 $ | Stone Oven Bakery | Historic | Napa Staple
No trip to The Napa Valley is complete without an English muffin from The Model Bakery. Period. The Model Bakery originally opened in the 1920s. They have been passing down their recipe and their brick oven baking methods for generations ever since. Made by hand, their English muffins are griddled on the stove top with organic flour and clarified butter.
We can guarantee these are the best you've ever had—even Oprah can attest. Get there early, as you can expect a line. Pro tip: also grab a slice of their brick oven pizza by the slice for an easy, delicious, inexpensive lunch.
Address: 644 1st St., Napa
Torc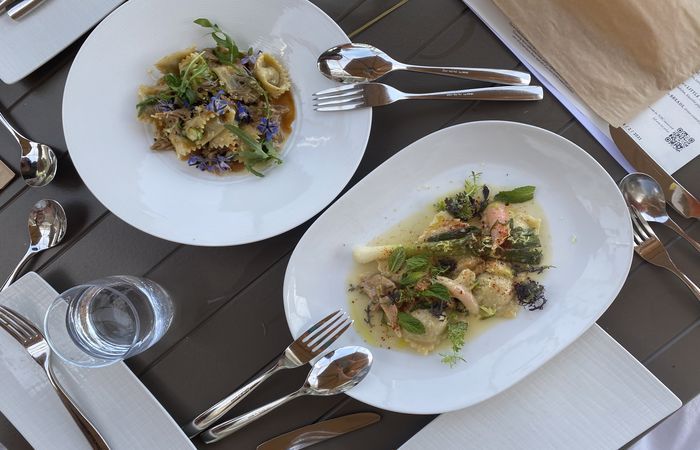 Sophisticated yet relaxed. World-class yet unpretentious. Torc is undoubtedly one of the best fine dining experiences in downtown Napa and the greater Napa Valley. Everything listed on their locally-sourced menu is something to write home about, from their black truffle grilled cheese to their hamachi crudo to their house-made ravioli.
Torc boasts an excellent cocktail list, an ultra-rare wine list commended by Wine Spectator and second-to-none service. It's no surprise that Torc won the Napa Valley Register Reader's Choice Award for best fine dining restaurant in all of Napa Valley in 2019. They even beat out the The French Laundry—a highly acclaimed Michelin three-star Thomas Keller restaurant located in Yountville.
Address: 1140 Main St., Napa
Lawler's Liquors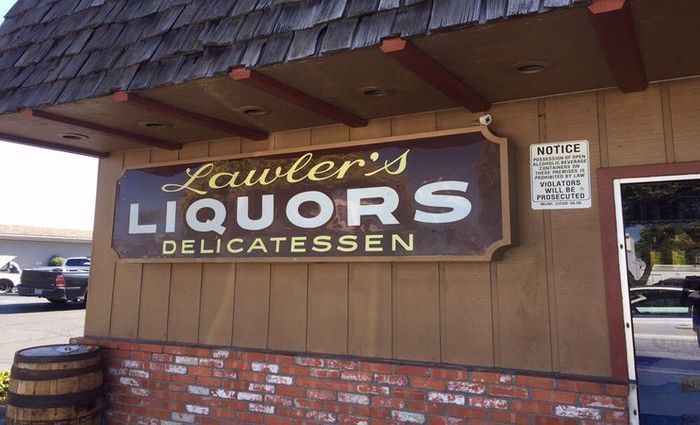 $ | Local Secret | Italian | Take-out
Just a short three-minute drive outside of downtown Napa, you will find Lawler's Liquors. This unassuming little liquor store is a local's gem. It is owned by an Italian family who've been serving pasta out of their tiny to-go window since the 1950's. Malfatti, which is Italian for "mistake," are hand-rolled pinky-shaped cheese & spinach dumplings. The old Italian family recipe remains the same to this day. At just $3.99/dozen, these authentic dumplings can hold their own against some of the most prestigious Italian restaurants in Napa.
Address: 2232 Jefferson St., Napa
Zuzu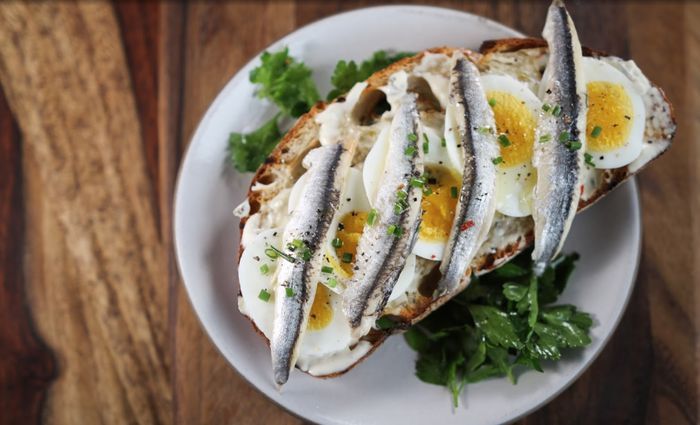 $$ | Spanish Tapas | Paella | Fun Atmosphere
Did someone say tapas? Located right next to The Napa River, Zuzu features some of the best Spanish tapas in the Napa Valley. Favorites include their lobster tail paella, sangria, and boquerones, with Spanish white anchovies, sliced egg, and remoulade on sliced bread (pictured above). Zuzu keeps half of their dining room open for walk-in guests, so if you are in a pinch without a dinner reservation, Zuzu is your best friend.
Address: 829 Main St., Napa
Heading to Napa Valley? Let us help you plan your trip with our recommendations for where to stay in Napa Valley, plus our favorite things to do here!
Celadon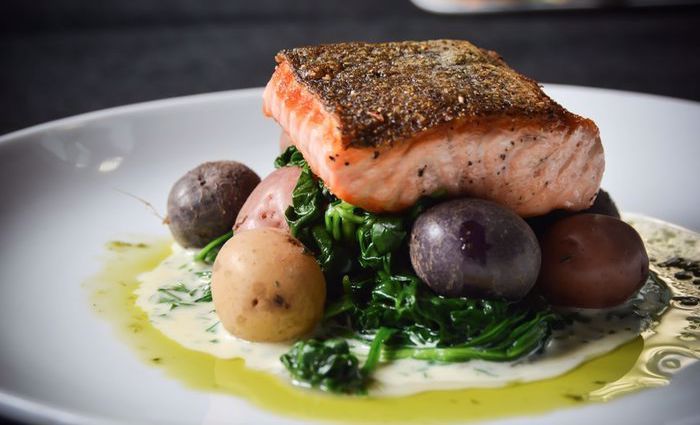 $$ | Global Fusion | Instagram-Worthy | Quaint Atmosphere
Located on the Napa riverfront, Celadon has one of the best atmospheres that downtown Napa has to offer. Celadon describes itself as "global comfort food" with inspiration pulled from Mediterranean, Asian, and American cuisines. Famous for dishes such as their Asian-inspired calamari & Moroccan-braised lamb shank, there is something for any palate on this diverse menu.
Address: 500 Main St. G, Napa
Cole's Chop House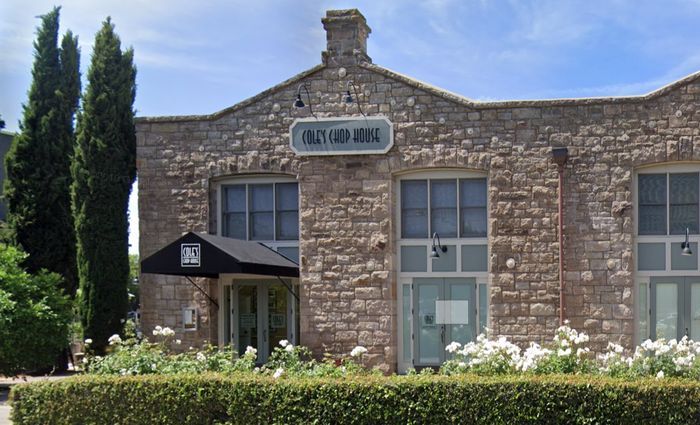 $$$ | Steakhouse | Local Favorite | Indoor/Outdoor Seating
Cole's Chop House is an undeniable staple in downtown Napa. It was rated one of the top 100 steakhouses in America by OpenTable. It has similarly been deemed Napa's favorite steakhouse since its inception in March of 2000. Our favorites include their oysters Rockefeller, lobster and shrimp bisque in puff pastry, and their 21-day dry-aged USDA prime steaks.
Apart from their downright delicious dinner menu, they feature a wide array of local Napa Valley wines, and an intriguing spirit selection and cocktail list. If you're looking for a solid old-school all-American steakhouse, this is your best bet.
Address: 1122 Main St., Napa
Grace's Table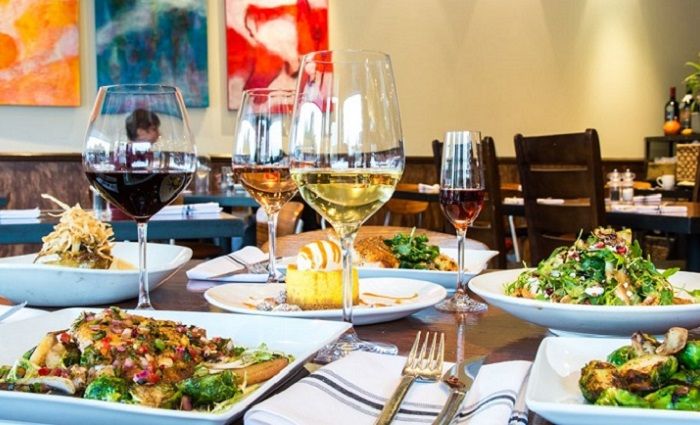 $$ | Brunch Fare | Comfort Food | Michelin-Rated
Grace's Table just has a positively comfortable feel. It feels like your classic diner, but with world-class cuisine and Michelin regard. Their staff is incredibly friendly and their menu items are creative and well-executed. We would be remiss to not mention their lavender cornbread, which is something that should be on every foodie's bucket list.
Address: 1400 2nd St., Napa
Gott's Roadside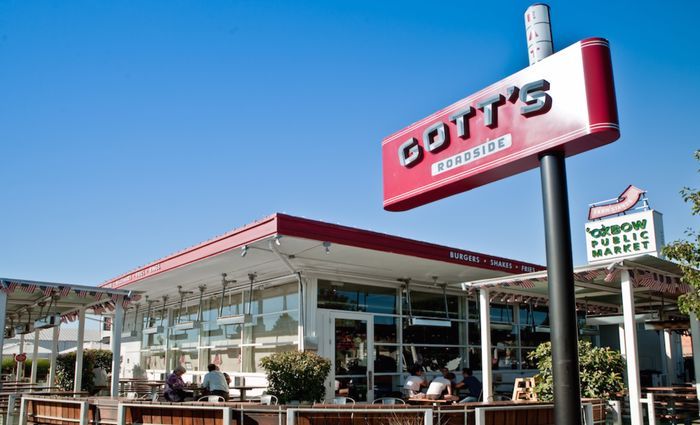 $ | Locally Sourced | Not Your Average Burger Joint | Upscale Diner
No Napa restaurant list is complete without Gott's Roadside, Napa's most beloved burger stand. Gott's proudly uses all locally-sourced ingredients and purveyors. The burger stand also serves 100% Niman Ranch burgers, organic hand-spun shakes, and modern dishes such as ahi poke crispy tacos. Oh, and did we mention they serve Napa Valley wine to wash it all down with? Gott's is located inside Oxbow Market, which is also home to local food stands, artisanal shops, and nearby wine tasting rooms
Address: 644 First St., Napa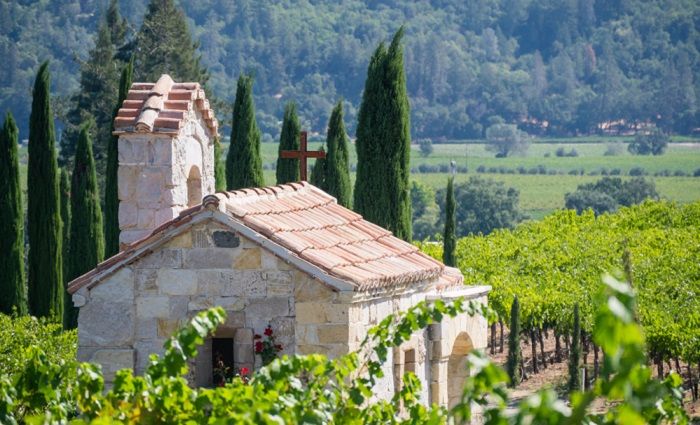 Find the best places to stay
Where to Stay in Napa Valley
There's more than just downtown Napa to explore here. Choose from among the best places to stay when you come to wine and dine in the Napa Valley.