It's common knowledge that Napa is home to some of the best winemakers in the country. But apart from the world-class wine that the valley produces, there are countless delicious foods and restaurants to be found. So to help you plan where to eat, here's our list of the top foods to try in Napa Valley.
---
11 Must-Try Food and Drinks in Napa
In the past decade, Napa Valley has experienced a renaissance of new restaurants and wine tasting rooms. Our once humble little town now boasts many world-famous delicacies. From Michelin restaurants to grab-and-go burgers and world-class wines, Napa is undeniably a food and wine-lovers haven.
Below you will find our list of favorite foods to try in Napa Valley whether you're in downtown or up in Calistoga. We've even included a couple of highly recommended drinks that you won't want to miss!
Pro Tip: Bookmark this article on your phone browser! That way you can pick out the spots that best suit your trip.
11. Al Pastor Tacos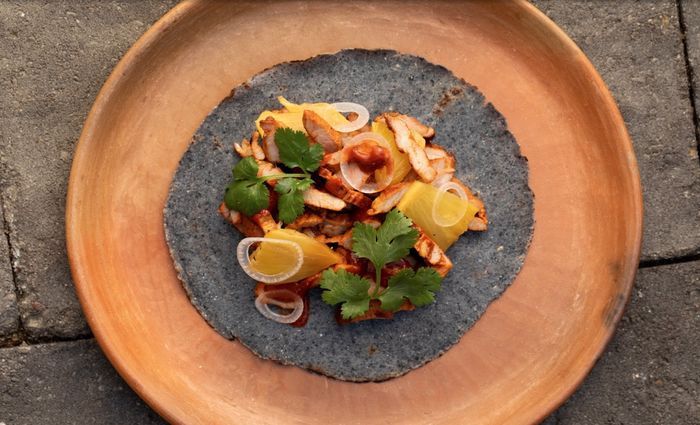 La Calenda is Thomas Keller's newest venture in Yountville and has been a major success since its inception in 2019. This upscale Oaxacan cantina located in Yountville has a fun atmosphere, delicious margaritas, and debatably the best tacos in the valley. Our favorite is the al pastor with slow roasted pork, roasted pineapple, and salsa morita on their house-made blue corn tortillas.

Where to get it: La Calenda
10. Sparkling Wine
Every wine snob will tell you that Schramsberg undoubtably produces the best sparkling wine that you will find in the valley. If you visit their winery in Calistoga, they also offer cave tours and cheese pairings.
Schramsberg founders Jack and Jamie Davies set out to produce what they say is "America's most prestigious, select and admired sparkling wine; chosen for special guests, special gifts, pampering one's self and expressing one's taste in unique products."
Through the decades, their spirit of innovation has earned Schramsberg worldwide praise and recognition, so don't miss your chance to try one of the best foods (or wines) in Napa.

Where to get it: Schramsberg
9. Tomato Soup En Croute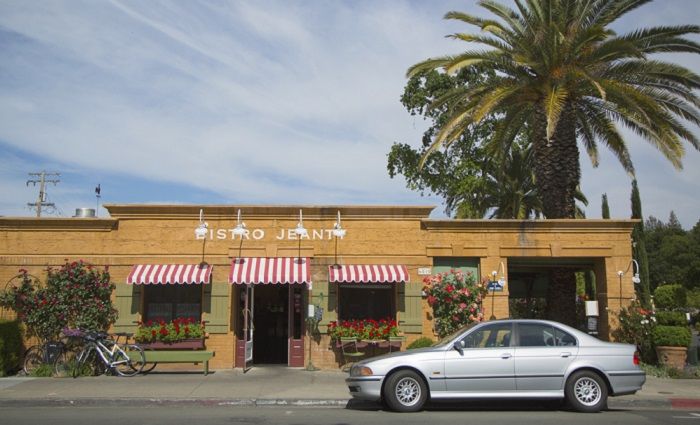 Located on the main strip of restaurants in Yountville, Bistro Jeanty is an adorable French bistro that attracts locals and tourists alike. They are famous for many of their menu items, but our favorite is their tomato soup en croute, which we can guarantee will be the best tomato soup you've ever had.
The delicious soup is made with fresh tomatoes, French seasoning, and is topped off with buttery, flaky puff pastry. You can see why it's one of the top foods to try in Napa Valley!

Where to get it: Bistro Jeanty
8. Fancy Onion Rings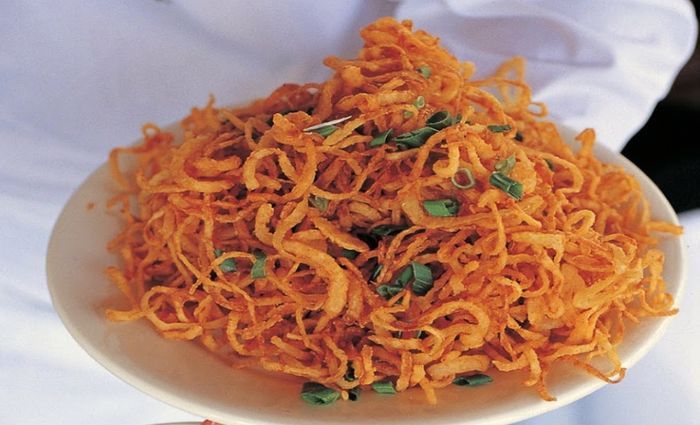 Established in 1983, Mustard's Grill is undeniably a Napa institution. Known as "the fancy rib joint with way too many wines," Mustards is one of the best places to eat whether you're a local or a tourist.
No trip to Napa is complete without a meal from Mustards, and no trip to Mustards is complete without an order of their famous shoestring onion rings. Served with their house-made tomato-apple ketchup, these onion rings are an absolute must-try foo in Napa.
Where to get it: Mustards Grill
7. Tri Tip Sandwich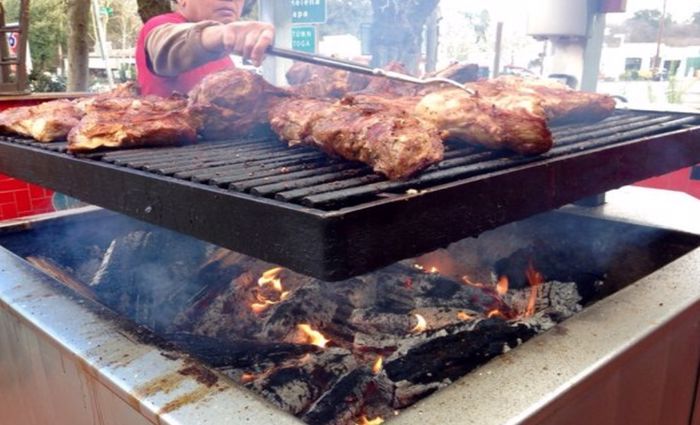 Did you know Napa is home to world-class barbecue joints? Now you do! For a tri-tip sandwich that is definitely something to write home about, visit Buster's Original Southern BBQ in Calistoga or Red Rock Cafe in Napa. We guarantee you won't be disappointed with either.
Both restaurants slow cook their meat over a fire and feature bbq and tri-tip sandwiches that are packed with flavor. You'll find Busters in Calistoga and Red Rock Cafe in downtown Napa, so pick whichever one is nearest. Or both if you're wandering the entire valley!
Where to get it: Busters Original Southern BBQ or Red Rock Cafe
6. Margaritas Napa Style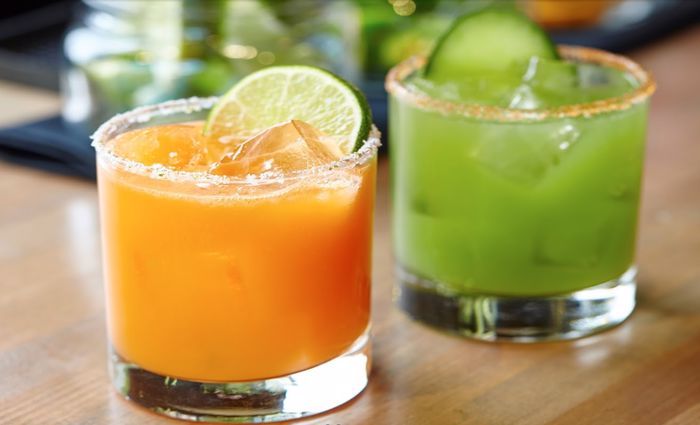 If you find yourself wanting a break from all the wine you're sure to drink while visiting Napa Valley, we suggest visiting Gran Electrica for an eclectic and delicious selection of margaritas. Our favorite is the margarita de pepino with blanco tequila, triple sec, merlet, cucumber juice, lime, and chile salt.
Along with delicious margaritas, the restaurant also features a hip atmosphere and tasty Mexican bites. Bonus!
Where to get it: Gran Electrica
5. Squeezeburger with Cheese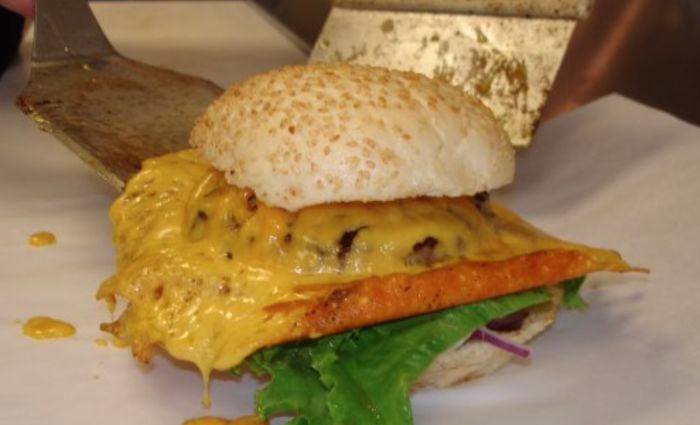 Squeeze Inn is a local's only, mega-greasy cheeseburger joint in downtown Napa. This no-frills burger joint has been featured on Guy Fieri's Diners, Drive-in's, and Dives and for good reason. Famous for its grilled, drool-worthy cheese skirt oozing out of its sesame bun, this cheeseburger is worth the calories.
A squeezeburger with cheese weighs in at just $9.75, so you don't have to worry about it breaking the bank. And remember you can always rent a bicycle to explore more of Napa and burn off the calories!

Where to get it: Squeeze Inn
4. Macarons
Who doesn't love macarons? You will regularly find Napa locals and tourists standing in line for this adorable French bite-sized dessert at Bouchon Bakery in Yountville. There is also an off-the-beaten-path bakery called Sift Dessert Bar with equally as delicious macarons if you want to avoid the lines.
Macarons are almond and icing-based tiny dessert sandwiches and come in a variety of flavors to please any palate.

Where to get it: Sift Dessert Bar or Bouchon Bakery
3. Jalapeno Cornbread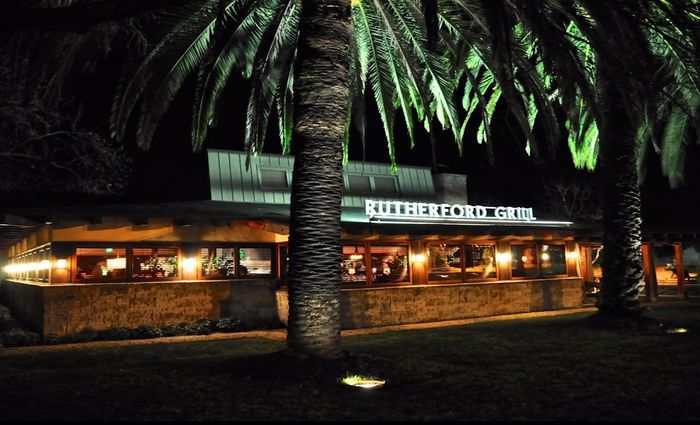 Located on Highway 29 amidst many of the area's best wineries, Rutherford hill is a local's favorite in the Napa Valley. Their iron skillet jalapeno cornbread is an absolute must-try, whether you dine al fresco, in their dining room, or take it to go for a picnic during a day of wine tasting. Rutherford Grill is also famous for their delicious, fall-off-the-bone ribs.
If you are looking for the best comfort food in the valley and the best cornbread you've ever had, look no further. It's a no-brainer addition to our top foods to try in Napa Valley list.

Where to get it: Rutherford Grill
2. Malfatti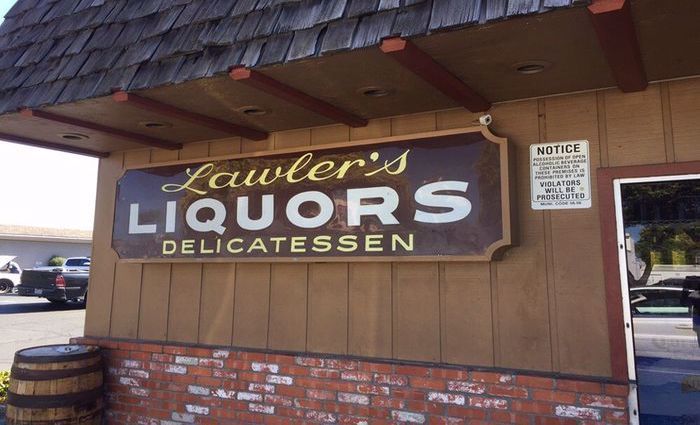 Two unassuming little liquor stores in Napa are a local's gospel—don't judge the exterior photo here! Clementes Takeout is a tiny to-go window that opened in the 1950s, serving take-out pasta. The family has since split off into two liquor stores; Clementes Takeout and Lawlers Liquors.
Both are local legends for selling malfatti, which means "mistake" in Italian. Malfatti are hand-rolled pinky-shaped cheese and spinach dumplings that are absolutely to die for. Our top food to try in Napa for malfatti is from Lawler's, but at just $3.99 a dozen, trying malfatti from either liquor store will still cost less than a plate of pasta at any other Napa Italian restaurant.
Where to get it: Clementes Authentic Italian Takeout or Lawlers Liquors
1. Model Bakery English Muffins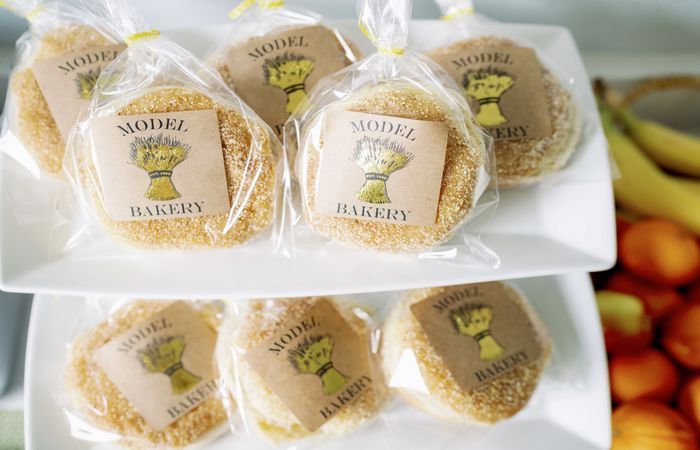 No trip to Napa is complete without one of Model Bakery's famed English muffins. Everyone lines up down the block to get their hands on one of them—even Oprah. The bakery originally opened in 1920 and has been passing down the family recipe and brick oven baking methods ever since.
Their made-by-hand English muffins are griddled on the stovetop with organic flour and clarified butter. We can guarantee these are the best you've ever had, which is why they're our top food to try in Napa!
Pro tip: the Whole Foods in Napa sells fresh Model Bakery English muffins if you want to avoid the line.

Where to get it: Model Bakery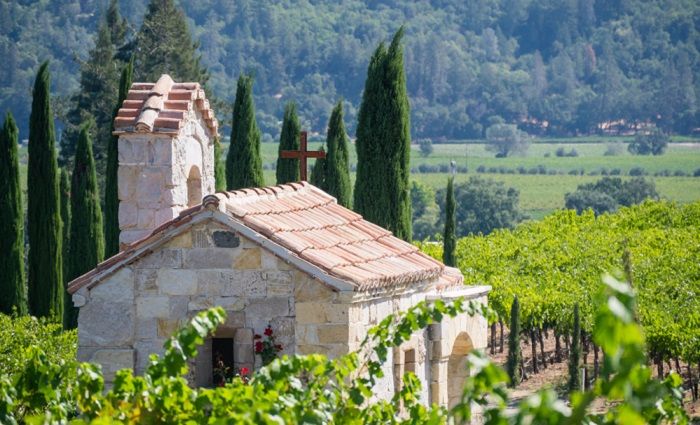 Find the best places to stay
Where to Stay in Napa Valley
There's more than just downtown Napa to explore here. Choose from among the best places to stay when you come to wine and dine in the Napa Valley.