Although it is not easy to visit Barcelona in just one day, or less, here at The Tour Guy we offer you an exclusive route to visit this amazing city in less than 24 hours. This way you will enjoy learning and observing the history of this city, as well as the most impressive buildings that shape the skyline of Barcelona. We propose you here a route that combines public transportation and walking in Barcelona that will show the most important spots of this city before leaving!
---
Hey, we sell tours too!
While we're happy to share free information with you, we'd also love to give you the best tours at a reasonable cost. Do you want us to handle the logistics, tickets, and details of the most fun things to do in Barcelona? Luckily, we offer several tours. See Gaudí's breathtaking architecture during the Gaudí Walking Tour with Park Güell or get a taste of the Catalan region during the Traditional Barcelona Food Tour with Tapas, Wine & Dinner.
Watch Our Video on How to See Barcelona in a Day:
---
Barcelona in a Day: Hidden Gems & Top Attractions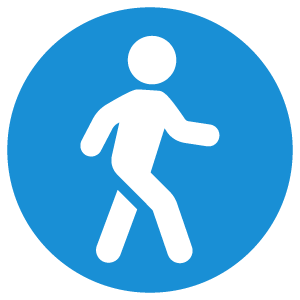 La Rambla
Your day in Barcelona starts at 9:00 a.m. in the El Raval Quarter. Your first stop of the day is El Gato de Botero, a giant statue of a cat that is a symbol of Barcelona. Just five minutes away is La Rambla, a lively pedestrian walkway full of shops, restaurants, and street performers.
Along La Rambla is La Boqueria, an amazing street market full of colorful produce and amazing things to taste as you walk through. It's an amazing taste of Catalonian culture. The market is open Monday through Sunday, 8:00 a.m. to 8:00 p.m. and closed on holidays. If you're looking for high quality local tastes, this is the spot for you.
La Rambla, Barcelona, Spain
24/7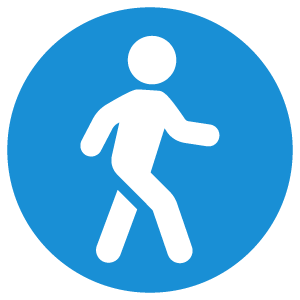 Gothic Quarter
Just a few minutes from La Rambla you can find the Gothic Quarter, or El Gòtic as it's known locally. Here you can see all the oldest landmarks in the city, like ruins from the old Roman walls and the palace where Queen Isabel met Christopher Columbus when he returned from the New World.
The Barcelona Cathedral is also located in the Gothic Quarter. It is ddedicated to one of the patron saints of Barcelona, St. Eulalia. The cathedral is known for its ornate exterior and many gargoyles and it dates back to the 15th century. It's absolutely amazing from the outside.
By now, you'll probably be hungry. Fortunately, Spain is known for amazing tapas, or small portions of food served hot or cold. One of the most popular tapas is called pa amb tomàquet, or bread with tomatoes. You can put many different toppings on the bread, like serrano ham, vegetables or other delicious options. Besides tapas, Barcelona offers amazing dishes to extremely hungry visitors. Check out out our blog, The Best Spanish Tapas in Barcelona, to learn more.
Gothic Quarter, Barcelona, Spain

24/7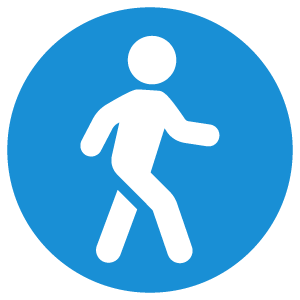 Sagrada Familia
If you would like to use public transport in Barcelona, there is the option of buying a one-day ticket for using all sorts of public transport. This ticket can be bought in the Barcelona underground ticket machines.
By 1:00 p.m. you should be at Sagrada Familia, one of the most famous buildings in Barcelona. While not officially recognized as a cathedral, its popularity have inspired many to call it the Cathedral of Europe. Designed by Antoni Gaudì, construction began over a century ago and it is still unfinished.
Once there you can admire the building from the outside, but to truly appreciate its amazing architecture, you should go inside too. If you want to avoid the insane wait times, join us on one of our guided skip the line tours and learn more about the history of this unfinished masterpiece.
Carrer de Mallorca, 401, 08013 Barcelona, Spain
Nov to Feb: 9 AM – 6 PM. March & Oct: 9 AM – 7 PM. April to Sep: 9 AM – 8 PM.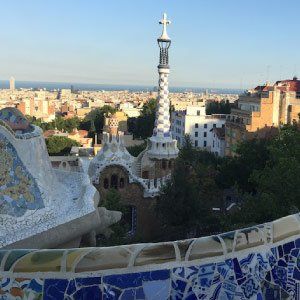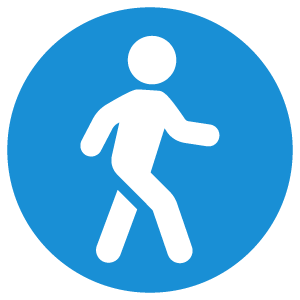 1 hour 10 minute train ride or 25 minute taxi ride
Park Güell

You can get to Park Güell from Sagrada Familia in 35 minutes on the underground train. It was envisioned by Gaudì as a luxury residential area just outside the Barcelona city center, but today it is Barcelona's favorite park. It offers amazing views of the city from balconies adorned with trencadís, a kind of mosaic, as well as the famous dragon stairway. If you join us on our Gaudì walking tour, you can learn about the genius architect's unfulfilled vision of the area.
08024 Barcelona, Spain
8:00 a.m to 9:30 p.m., Monday through Sunday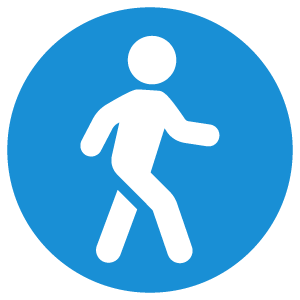 40 minute train ride or 20 minutes taxi ride
Mountain of Montjuic
Around 5:30 p.m. you should arrive at Montjuic Before leaving this city, you have to visit the favorite mountain of Barcelona. From this mountain, you will see astonishing views of the entire city, as well as a beautiful view of the sea.
You can usually get to Montjuic using public transport and you can take the funicular, which is like a cable car up to the top. It leaves you really close to the top of Montjuic where you can see some excellent views. From there you can explore the sights, the mountain, a little park, and there's even a castle at the top.
Montjuïc, Barcelona, Spain

Hours of sites vary.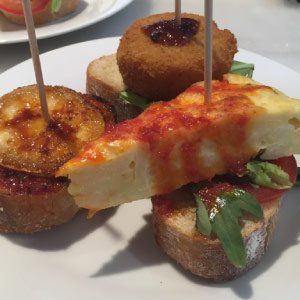 Dinner in the Gothic Quarter

After your long day, it's time to relax with a delicious dinner back in the Gothic Quarter. To best enjoy Spanish tapas, you should eat at a series of restaurants, not just one. This is the best way to get a taste of local flavors and the history of the area. Tapas are all about sitting down and socializing with friends and family after work or before dinner.
If you want a great, authentic way to try some of the best tapas in Barcelona, join us on our food tour. You'll enjoy tapas, wine and even a full dinner. Food is definitely one of the best ways to learn about any culture, so it's a great way to end your day in Barcelona.
Gothic Quarter, Barcelona, Spain
Hours vary