---
So, you are planning a trip to Iceland and can only spend one day in the capital? Visiting Reykjavík in a day may seem impossible, but don't fret! This guide will fit perfectly for a one-day stay and includes some excellent attractions you can mix and match to get the most out of your visit.
---
---
Pro Tip: It's easier to organize your trip when you have all your resources in one place. Bookmark this post along with our article on the best restaurants and the top things to do in Reykjavík, plus what you should do in Iceland in the summer.
---
The Perfect Reykjavík In A Day Itinerary
The capital of Iceland is a small, charming city full of history, art, and beautiful outdoor spaces. Although we suggest spending more than just a day in Reykjavík, it can be hard to fit a longer stay into your schedule if you're traveling around the island.
The good news is that you can see Reykjavík in a day without missing out too much if you plan ahead. This guide lists the essential stops in the city center, and it's all walkable. So, get your walking shoes ready and prepare to see Reykjavík in a day!
---
Getting To Reykjavík
All international flights arrive and depart from Keflavik International Airport, about a 45- minute drive from Reykjavík.
You can easily get to the city center from the airport by taking the FlyBus for $25 each way. A taxi is a more expensive option and can cost upward of $150. If you need a car to travel around the island for several days, rental companies have offices in front of the airport, but I recommend booking a car in advance.
Pro Tip: Keflavik International Airport is quite close to the famous Blue Lagoon. I recommend visiting the iconic geothermal hotspot either on your day of arrival or before your flight home.
---
Eat a Mouthwatering Kleina With Your Coffee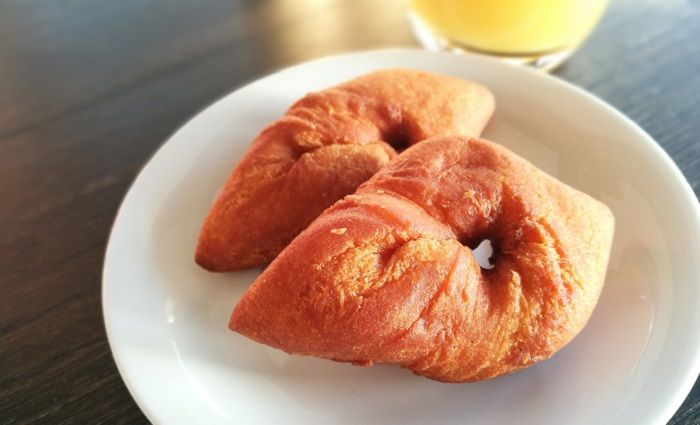 Icelandic bakeries have just what you need for your sweet tooth! There are iced doughnuts, sweet cinnamon buns, and vinarbrauð, a combination of puff pastry, cream, and vanilla pudding. But, the most classic morning snack of them all is a kleina, a fried twisted doughnut, and a cup of coffee.
Versions of kleinur (plural) can be found in all Scandinavian/Nordic countries, but what sets Iceland's kleinur apart are the secret ingredients of cardamom and a dash of nutmeg. Kleinur have a crispy outside and a soft inside paired perfectly with coffee or orange juice. It's so good!
Fantastic bakeries can be found all over Reykjvaík, but my favorite is Sandholt, located on Reykjavík's main drag, Laugavegur. Other great bakeries are Deig for their bagels, and Brauð og Co for their pretzels and buns.
As an alternative, if you want something sweet later in the day, check out the delicious ice cream at Valdís. Their caramel ice cream is my favorite, but if you want something really local, try their black licorice ice cream!
Address: Laugavegur 36
---
Dress Like a Viking And Discover Icelandic Art and History
20 minute walk from Sandholt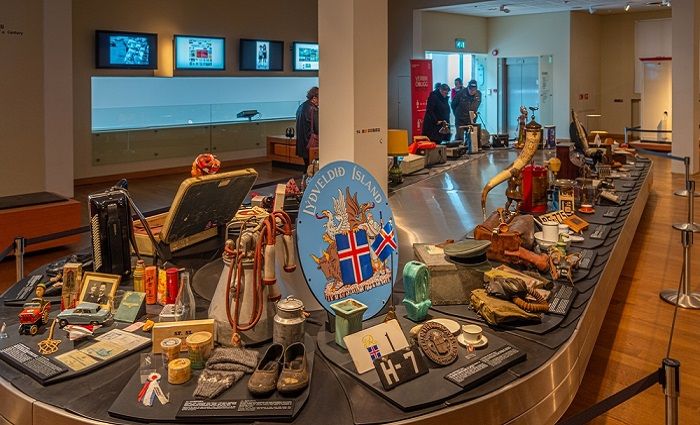 Reykjavík is home to some impressive museums. With just one day in the capital, I recommend visiting the National Museum of Iceland, Reykjavík's main history museum that houses everything from artifacts of the settlement era to models of Viking-era ships.
This provides the best overview of Iceland's history, and you'll even have a chance to try on old Viking or Icelandic outfits! As you head to this museum from your Sandholt breakfast spot, you'll even get to stroll past Reykjavik's beloved pond: Tjörnin. Summer or winter, this is a great spot to see wildlife and people watch.
Address: National Museum of Iceland
---
Climb Hallgrímskirkja and Survey Reykjavik From Above
20 minute walk from National Museum of Iceland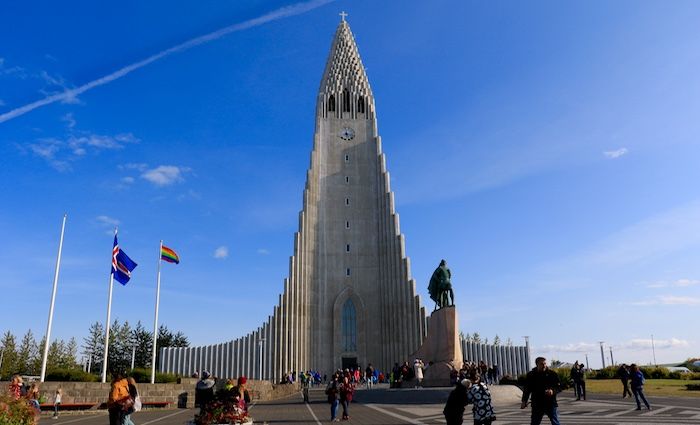 After your museum excursion, head back towards downtown. Hallgrímskirkja is one of the most photographed and visited sites in Reykjavík. If there's one main landmark in Reykjavík, this is it. The Church of Hallgrímur is a national monument dedicated to the celebrated Icelandic poet Hallgrímur Pétursson (1614-1674).
The Lutheran church is a modern structure made out of concrete, with basalt-style columns at the bottom coming to a point at the top. It's striking! Standing 240 feet high, the church rose from the ground thanks to state architect Guðjón Samúelsson.
The highlight of a trip to Hallgrímskirkja includes a visit to the top of the tower for unparalleled views of the city. An elevator takes you to the top and it costs just $7 to go to the top.
Address: Hallgrímstorg 1
---
Buy Your Own Hand-Knit Icelandic Sweater
4-minute walk from Hallgrímskirkja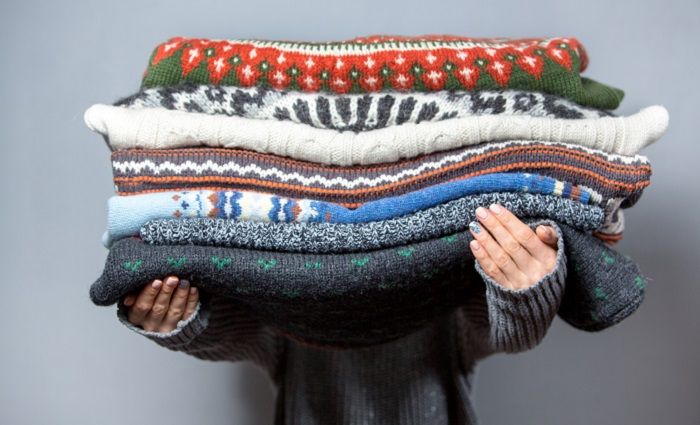 Handprjónasamband Íslands (The Handknitting Association of Iceland) on Skólavörðstígur down the street from Hallgrímskirkja, is a collective of Icelanders that knit and sell woolen goods.
If you are looking for an authentic, traditional Icelandic sweater, this is your place. There are a lot of colors and patterns to choose from in an array of sizes. A classic Icelandic sweater is called a lopapeysa, and it's the best souvenir you can get in Iceland. These cozy sweaters will last for years! I still have my first sweater from my first trip to Iceland in 2007.
Pro Tip: Several tourist shops sell "Icelandic sweaters" that were manufactured abroad. Always be sure to check the label. You're guaranteed to get something authentic at the Handknitting Association, which is where we recommend shopping for an authentic Icelandic sweater.
Address: Handknitting Association
---
Enjoy Lunch at the Kitschy Café Babalú
1-minute walk from the Handknitting Association
While Reykjavík is small for a capital city, there are so many restaurants to choose from, from traditional mainstays to new hotspots. It's a foodie's paradise! And there is something for everyone. An Icelandic/American couple owns the colorful Café Babalú (located just down the street from the Handknitting Association), and their menu drips with American comfort food blended with Icelandic twists.
Café Babalú is the perfect place for a light lunch. Their grilled cheese sandwiches really hit the spot, and their vegan chili is a winner. They also serve crepes and soups, so there's something for everyone! Take a few minutes to walk through both floors of the café as their décor is a bit retro, quirky, and fun.
Reykjavík is stacked with fine dining, fast food, and casual eateries. Check out our other picks for the best restaurants and top foods to try in Iceland.
Address: Cafe Babalú
---
Stop By a Quirky or Family-Friendly Museum
7 or 24 minutes away from Café Babalú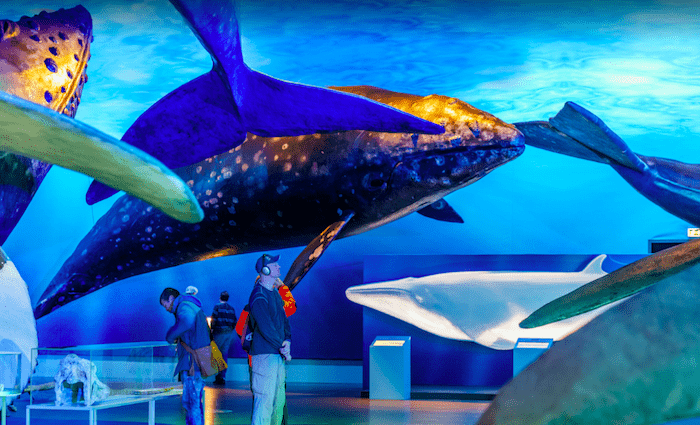 The Icelandic Phallological Museum is one of the oddest places you can visit when you're in Reykjavík, but it will be memorable! Visitors can view the preserved male organs of 200 animals, including arctic fox and polar bear specimens.
Its most recent acquisition is a cast of Jimi Hendrix's organ gifted by the Cynthia "Plaster Caster" estate in 2022. Are you looking for unique postcards, T-shirts, and phallic souvenirs? Look no further than their gift shop that's sure to make you laugh.
If you are after a more family-friendly museum, Whales of Iceland is perfect! This large museum sits near Reykjavík's harbor and is dedicated to Iceland's gentle giants. The museum is home to 23 life-size models of different whale species found off the coasts of Iceland and kids love this museum. In addition to the models, there are videos, audio and interactive exhibitions.
Address: The Icelandic Phallological Museum or Whales of Iceland
---
Imagine You're a Viking at the Sun Voyager Sculpture
10-minute walk from the Iceland Phallological Museum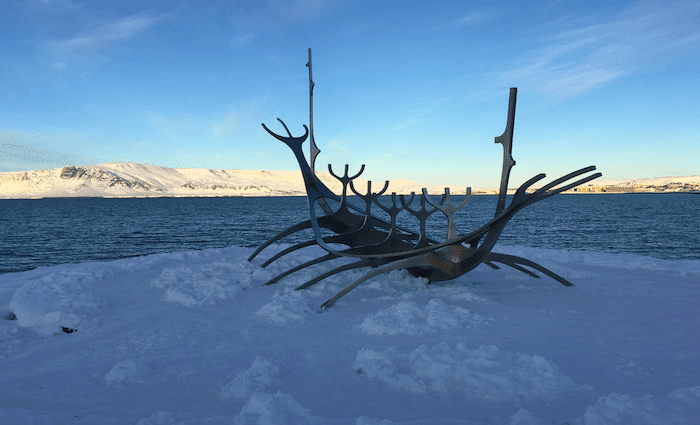 Sólfarið is an iconic sculpture along the shore of Reykjavík. Late artist Jón Gunnar created and installed it in 1990. It's a wildly popular place to take photos in all types of weather, but it's especially beautiful on a clear day with mountains in the background.
The Sun Voyager is built of stainless steel and it's said that the artist envisioned an ode to the sun in the form of a dreamboat. But, travelers tend to see it as a Viking ship. It's worth it to take a few minutes to walk to the sculpture, which is close to Harpa Concert Hall and the harbor area.
Address: Sólfarið
---
Taste True Icelandic Flavors With a Local Foodie
13-minute walk from the Sun Voyager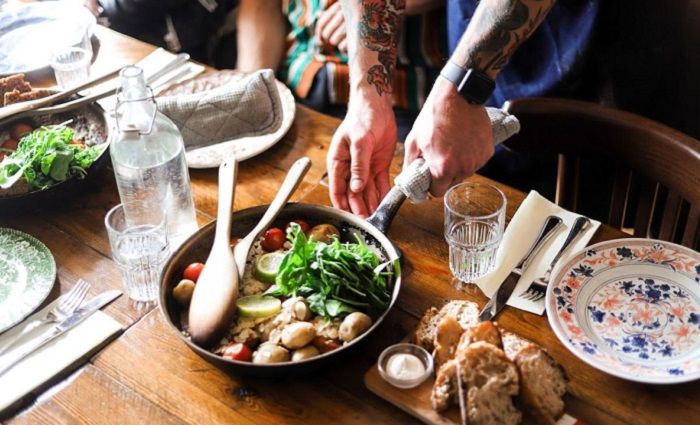 Are you curious or confused about Icelandic cuisine? There's no better way to become acquainted with Iceland's food culture than on a Reykjavík food tour! A local guide will delight you with fun stories while enjoying the city's landmarks like Harpa Concert Hall and Hallgrímskirkja. It's the perfect way to get to know Reykjavic a little better than just exploring on your own!
This food tour visits local haunts (no tourist traps!) allowing guests to try Icelandic food staples like fresh Icelandic fish and local lamb meat, as well as pastries, ice cream, and a pylsa from the famous Icelandic hot dog stand. We recommend showing up hungry for this tour!
Address: Reykjavík Food Walk
---
Join in Reykjavík's Epic Nightlife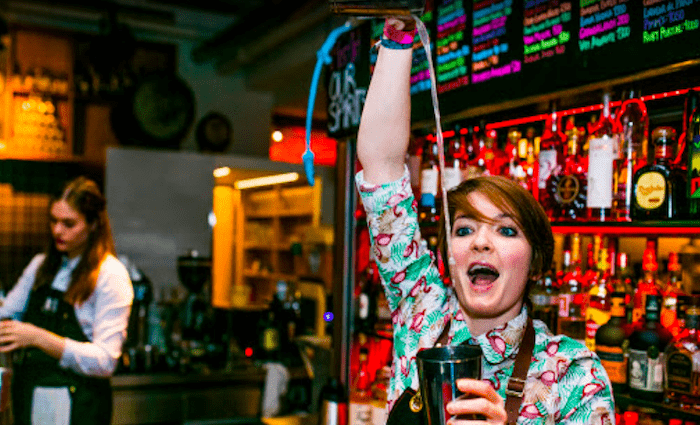 Reykjavík may be a small city, but its nightlife is not something to miss. Your biggest challenge will be narrowing down your options! For such a small city, you can't help but be impressed by the number of hot spots catering to different interests.
Laugavegur's main drag is ground zero for the hottest bars in town. If you are up for dancing, Kiki Queer Bar is your spot. More interested in headbanging to some rock music? Check out Lemmy, Dillon, or Gaukurinn. If you want to catch a hot Reykjavík band performing live, see who's playing at Húrra or Mengi.
If a more refined or quiet evening night out is more your speed, I recommend the wine bar Port 9 or the cozy Luna Flórens. For cocktails, you can't go wrong at Jungle Cocktail Bar and Slippbarinn for the expert mixologists on staff and the fun atmosphere.
Pro tip: Be prepared for a super late night out. The locals don't venture out until around midnight!
Address: Kiki Queer Bar or Slippbarinn or Port 9 or Lemmy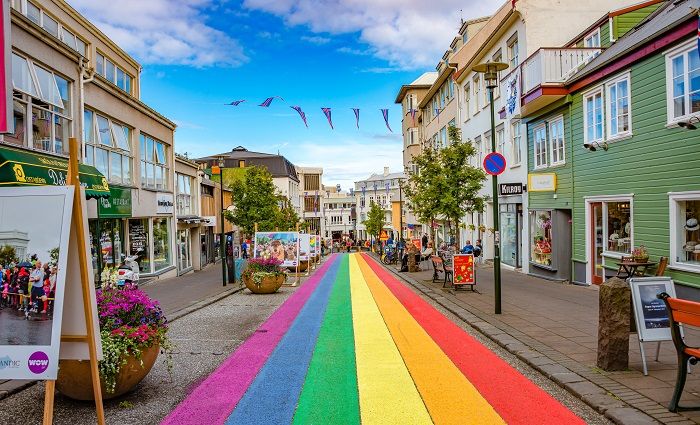 Find the best places to stay
Where To Stay in Reykjavík
Iceland's capital city may be small but it has plenty to offer visitors. Discover Reykjavík's best hotels and neighborhoods for a memorable trip.