Of all of France's famous characters, Queen Marie Antoinette ranks as one of the tops. Ironically, Marie Antoinette was not even French. As an Austrian princess, she married King Louis XVI of France. She then served as the Queen of France from 1755 to 1793.
---
Travel Tip: Thinking of planning a trip or do you just love Versailles? Consider reading these articles below or bookmark them in your browser to read later.
Marie Antoinette's Life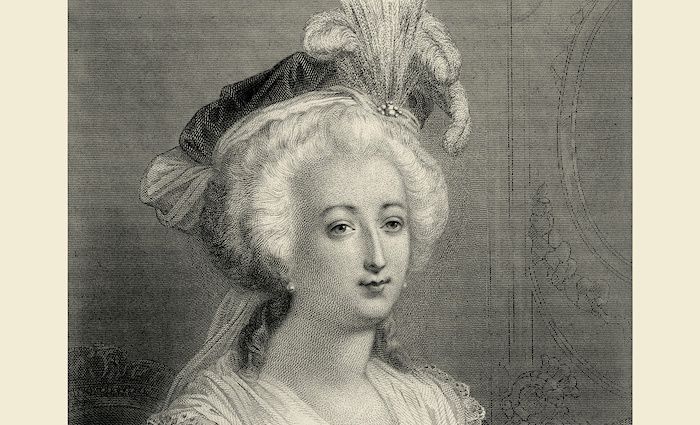 Early Life
She was born Marie Antoinette of Hapsburg-Lorraine in Vienna on November 2nd 1755. Her Father was the Holy Roman Emperor Francis I and her mother was the Hapsburg Empress Maria Theresa. I think these first few lines are super important for anyone reading about the life of this troubled future queen. The two main points are:
She was born into one of the most important royal families in Europe at the time. This means that she knew no other life except that of high royalty. How would anyone expect her to understand the common man?
She was Austrian, not French. This plays a huge part in the ways many misunderstood her, as we will read further on.
A Hopeful Future
Historically France and Austria had been enemies for over three hundred years which finally ended with the magical engagement. Marie Antoinette, aged 14, was to marry the Dauphin of France, aged 15.
The young Dauphine became the first lady at Court. In the eyes of the public, she and her husband symbolized the promise of a new reign which, given Louis XV's advancing age, was expected to begin soon. The aging King had in fact become very unpopular and his death on 10 May 1774 was looked on with relief throughout the kingdom. Marie Antoinette became Queen when she was not yet twenty years old.

Chateau of Versailles Official Archives
According to the Chateau of Versailles Official Archives, "Before drawing the curtains closed, Louis XV gave a few pieces of advice to his grandson. He needn't have bothered, though. The marriage was not consummated until seven years later".
This was supposedly due to the young king forgoing the simple operation to fix the tightness of his foreskin. As a result, it made coitus unbearable. Finally, he went through with it and eventually four children were born.
Our Best Versailles and Paris Louvre Tours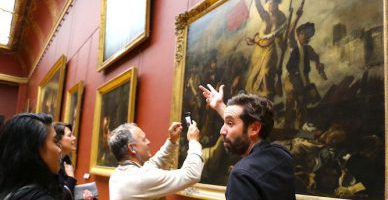 Top-Rated Tour
Secrets of the Louvre Museum Tour with Mona Lisa
The Louvre is the largest art museum on Earth and the crowning jewel of Paris, which is why it's on everyone's bucket list. Don't miss out on an incredible opportunity! Join a passionate guide for a tour of the most famous artwork at the Louvre. Skip-the-line admissions included.





See Prices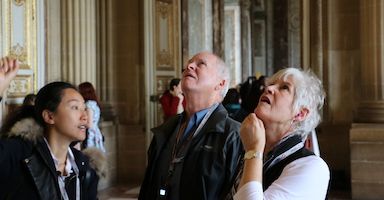 Likely to Sell Out
Skip-the-Line Palace of Versailles and Gardens Tour from Paris
Versailles isn't that difficult to get to by train, but why stress over the logistics? Meet a local guide in central Paris who will purchase your train tickets and ensure you get off at the right stop. Then enjoy a guided tour of the palace and the unforgettable gardens. Skip-the-line admissions included to the palace and gardens.





See Prices
The Reign as Queen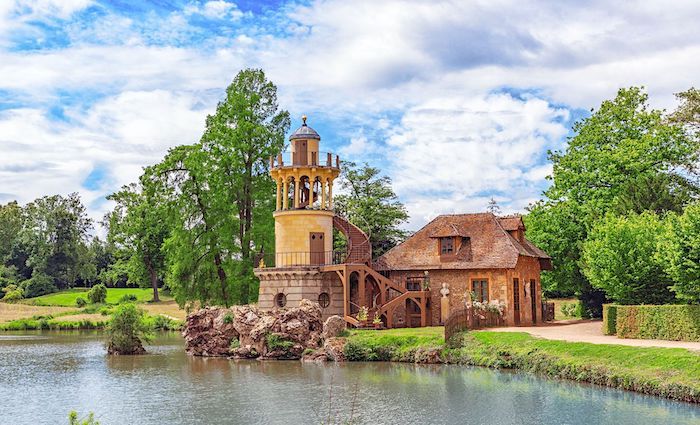 The King's love for his queen was his undoing. She was beautiful and stately, she graced his court with her charm and she forgave his tardiness in consummating their marriage. He amused his courtiers and shamed his ancestor, by being visibly devoted to his wife.

Will Durant- Historian
During her reign as queen, Marie Antoinette became increasingly unpopular. She organized the royal court's entertainment at Versailles and did a fabulous job – too good of a job, actually, which earned her criticism. She, unfortunately, earned a reputation as a woman who spent obscene amounts of money and didn't care about the common man. Ultimately, they executed her during the French Revolution.
But in stark contrast to her reputation, research has shown that Marie Antoinette actually enjoyed living a private and quiet life. The greatest example of that you can find in the gardens of the beautiful Palace of Versailles: the Queen's Hamlet. The Hamlet is a model village that Marie Antoinette had built around an artificial lake with several small cottages covering the grounds.
Today, various farm animals live there, including goats, pigs, rabbits, and more. The Hamlet is strikingly charming, and the cottages look like they are straight out of a fairy tale. History tells us that Marie Antoinette spent a considerable amount of time here when she needed to escape from stressful court life. Hamlet also served as the place of primary instruction for the king and queen's children, and so became an even more important part of their family life.
Why was Marie Antoinette so Famous?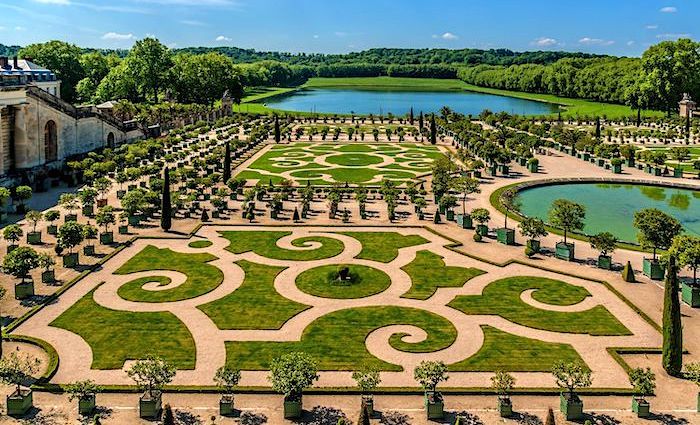 She is the most famous for the quote, " Let them eat cake" which has an interesting back story. The people of France were starving in the streets and it must have came up during a gathering. Marie Antoinette lived in a dreamworld of luxury which was so profound that she literally had a fake "village" built in Versailles, windmill and all, to compound upon her fairytale.
The quote is one of the most famous in history, but Marie Antoinette may not have actually said it. "Let them eat cake" is the traditional English translation of "qu'ils mangent de la brioche."
More literally it meant "let them eat brioche" and as brioche was a luxury bread enriched with eggs and butter, it showed a particular disregard for the situation of the starving citizens of France suffering from widespread bread shortages when Marie Antoinette supposedly said it.
However, some variation of the same quote had been attributed to various royals since the 1760s, when she was still a child. So, while it emphasized her obliviousness to the lives of ordinary people, she probably didn't say it at all.
Why did Marie Antoinette die?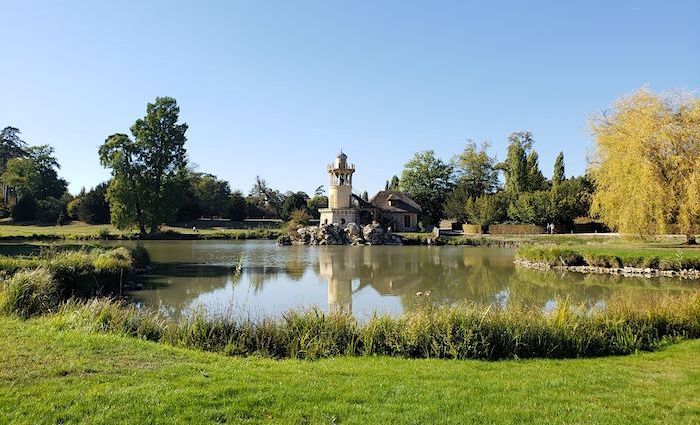 Her spending was scrutinized and often exaggerated, and she was accused of emptying the royal coffers even further. Every attempt to win back public opinion failed, and when the Revolution broke out, the Queen was a truly hated figure. The nickname, "The Austrian", would remain with her until her untimely death

Chateau de Versailles Official Archives
During the French Revolution, the monarchy deteriorated and in 1789 the royal family was eventually imprisoned in their own palace. Marie had planned to flee France with her family and return to her birthplace of Austria, but they were captured during the attempt and taken prisoner.
In January 1793 her husband, King Louis XVI was convicted of treason and publicly executed. Marie Antoinette died on 16 October 1793 at Place de la Concorde. Like her husband, she was executed publicly by guillotine in front of a crowd and her body was buried in an unmarked grave. Her remains have since been recovered and interred in the Basilica of St. Denis.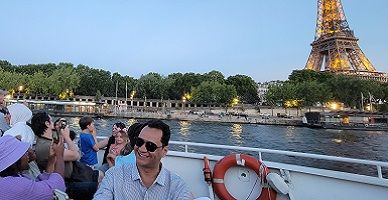 Likely to Sell out
Privileged Access Eiffel Night Tour with Seine River Cruise
Sometimes the most amazing moments happen by chance. Other times, they are orchestrated by professionals. In this case, you'll have an evening to remember as you cruise the Seine for an hour, sipping champagne and taking in the sites like Notre-Dame, the Louvre, and more. Afterwards, follow your guide past the long lines and take the elevator to the Eiffel Tower's second floor for an unforgettable view.





See Prices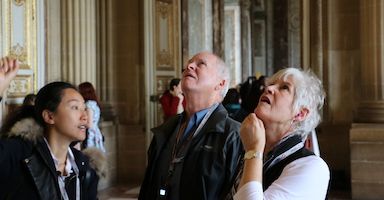 Likely to Sell Out
Skip the Line Palace of Versailles and Gardens Tour from Paris
Versailles isn't that difficult to get to by train, but why deal with the stress on your own? Our guide will meet you in central Paris, purchase your train tickets, and ensure you get off at the right stop in Versailles. With skip-the-line tickets, you'll bypass the crowds and get right into this incredible palace as your guide explains the most incredible (and controversial) history of France's favorite palace.





See Prices
Residences of Versailles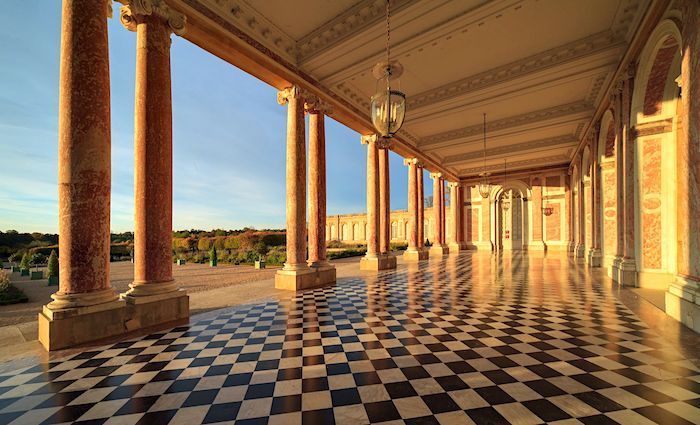 The Queen's Hamlet is part of the larger grounds which include the Grand Trianon and Petit Trianon palaces. Both palaces were used as private residences for various kings and queens throughout the years. During the time of Marie Antoinette and Louis XVI, King Louis actually gifted the Petit Trianon to the Queen, to help her relax when he saw she struggled with the pressures of the court. These two residences served as a sort of refuge for monarchs – far from the public eye, it was perhaps the only place they could behave as they truly wanted.
To get a real perspective on Marie Antoinette's life, a visit to the Trianon Palaces, and especially the Queen's Hamlet, are a must. To access these gems, you'll have to venture out farther into the gardens of Versailles – probably about a 30-minute walk or so from the main palace.
Golf carts and bikes are available for rent in the gardens in case you think the walk is too far. Visiting these locations in addition to the main palace most likely mean spending a full day at Versailles, but we think it's worth it!
---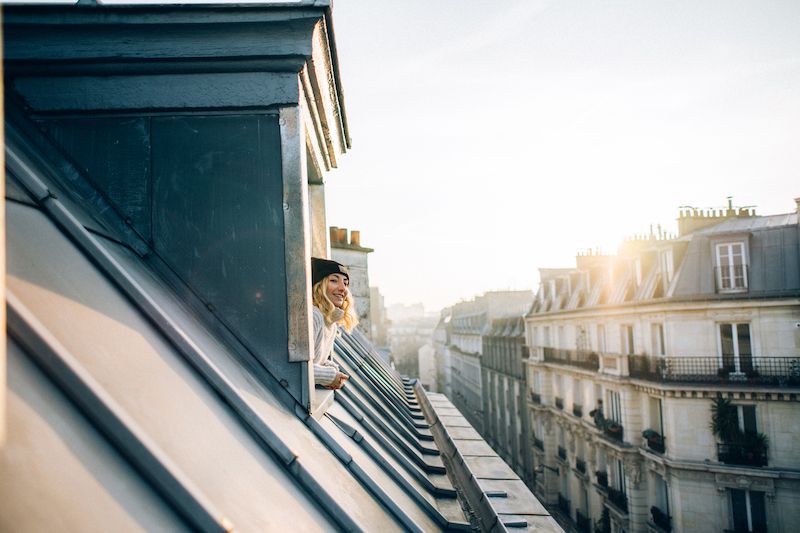 Find the best places to stay
Where To Stay in Paris
With a city as magnificent as Paris, it can be hard to find the perfect hotel at the perfect price. Explore the best hotels and places to stay in these incredible neighborhoods in Paris.
I Want More Paris!
Not sure what to do in Paris? Check out our step-by-step guide about how to do Paris in a Day. If you'd rather let us guide you, check out our Paris tours.
Parlez-Vous Francais? Learn some of the most important French phrases before your trip to Paris.